The mission of @HelpHive is to offer help to Hive users, from one Hiver to another.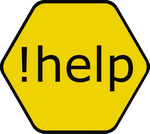 If you need help or have a question on Hive, just type ! help (with no space) anywhere on chain.
How to get help on Hive
Maybe a Hive user gets stuck and need help. Or, maybe that person just wishes to ask a Hive-related question. Here's a way to get help.
To ask for ! help on Hive

Ask your question or state what's going on as simply as possible in a post, comment, or reply anywhere on Hive.
Include ! help (with no space).
That's it.
What happens next?
The HelpHive bot will pick up the ! help signal and issue a reply to that user. This reply has two main effects:
The reply offers tips or resources that might help immediately.
The reply notifies the HelpHive team members. The goal is, within 24 hours, for someone on the team to personally reach out to the Hiver who used the help command.
In this way, HelpHive is similar to the "Batsignal" from DC Comics' Batman. When Gotham City needs help, the Batsignal is sent up to the sky. When the ! help signal goes out, it sends a notification to HelpHive team members to come-to-aid.
If you use the ! help command/signal, please be patient. The goal is to respond within 24 hours, but the team consists of regular people living regular lives who are volunteering to help.
If you feel that you can help serve on the HelpHive team, we need you! See below.
Why was this made?
HelpHive was made to, well, offer help on Hive. At every stage, beginner to casual user to power user, there's learning with Hive. And, I think we've all had struggles at times. I (@crrdlx) have often seen Hive questions posted by newcomers in rather random places. It's clear that these Hivers are often frustrated or confused. At times, those frustrations are not responded to at all. Along with unrealistic ideas of easily getting rich quickly on Hive, I believe frustration or confusion are main reasons that many people start with Hive, then simply stop.
In my view, the recent post below serves as a case study that illustrate well why HiveHelp is here: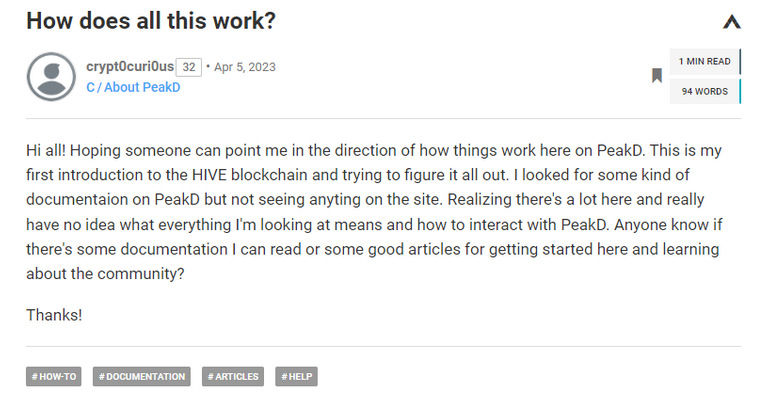 Source: https://peakd.com/hive-163399/@crypt0curi0us/how-does-all-this-work
The frustration is evident. This post actually did get a great response from an experienced Hiver and even a fantastic followup reply. However, after that Q-and-A, that Hive user gave up. This was a new person who signed up two years ago, did nothing on chain, then recently came back! They made a first post about a cryptocurrency, then a second about mental health, then the frustration post above. Then they gave up. Hopefully, they'll come back again. (Check for updates from that Hiver here.)
Offering some help in a reply may not have worked this time, but it's my belief that a little personal engagement and support might help to those struggling to figure things out and thus would help Hive.
The HelpHive team wants you
If you'd like to volunteer to be on the HelpHive team, please reach out to @crrdlx. You can leave a comment here or contact him using any of the methods listed here.
You don't need to be a Hive expert by any stretch!
Even if you're still learning Hive (we all are), just having someone check in with a frustrated Hiver let's that person know they're not alone.
Here's what being on the HelpHive team would mean:
You're offering help to real Hive users. These are real people who have real, immediate problems or questions.
You're showing Hivers that this community personally cares about its users.
You're helping the Hive chain by hopefully cutting down the frustration new Hivers often experience and which often leads to them leaving for good. You're helping Hive.
With your interaction, who knows, you might gain a new follower or two along the way.
You'll get a notification ping each time the ! help command is used. That is, your username will be included in the reply, thus, a ping would result as a usual reply notification.
Important: If you ever want off the team for any reason, that's okay! Just let @crrdlx know and it'll happen, no reason needed, no questions asked, and no problem.
Expectations of HelpHive team:
Respond if you can and if you're able. If not, then just don't respond.
Be polite, be supportive. If you don't know the answer, maybe you could try to offer some direction. In the least, show some empathy.
The goal is to have at least one contact within 24 hours.
Avoid taking over or spamming another user's post. If the ! help command is on another Hiver's post, avoid highjacking that post with several back-and-forth of comments. Instead, consider moving the conversation to another location...perhaps to the comment section of a @HiveHelp post.
If you'd like to volunteer to be on the HelpHive team, please reach out to @crrdlx. You can leave a comment here or contact him using any of the methods listed here.
Thanks
Summary

If you need help or have a question on Hive, just type
! help
(with no space) anywhere on chain.
---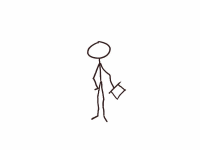 Not on Hive yet? Watch the animation I made: The Hive Story Animation and you'll learn all about it. The top benefits of the Hive blockchain: (1) no ONE person/group runs it, (2) YOU own and control your content, and (3) YOU earn the rewards that your content generates. Learn more or consider using my referral link to get your free account here and I'll support you as you begin. Alternately, you can see other sign-up options here.