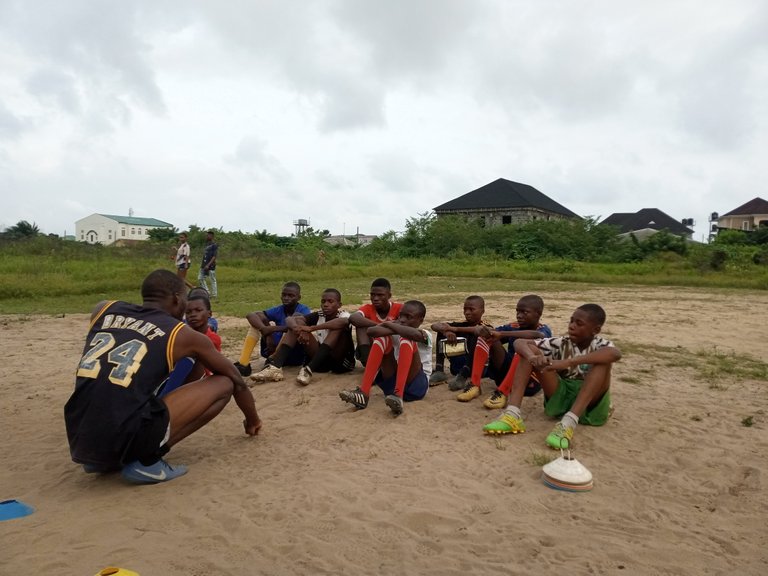 Today's training was based on what we have on the timetable. After the lads stretch their bodies, the next task was the man in the middle, followed by the basic drills and masteries.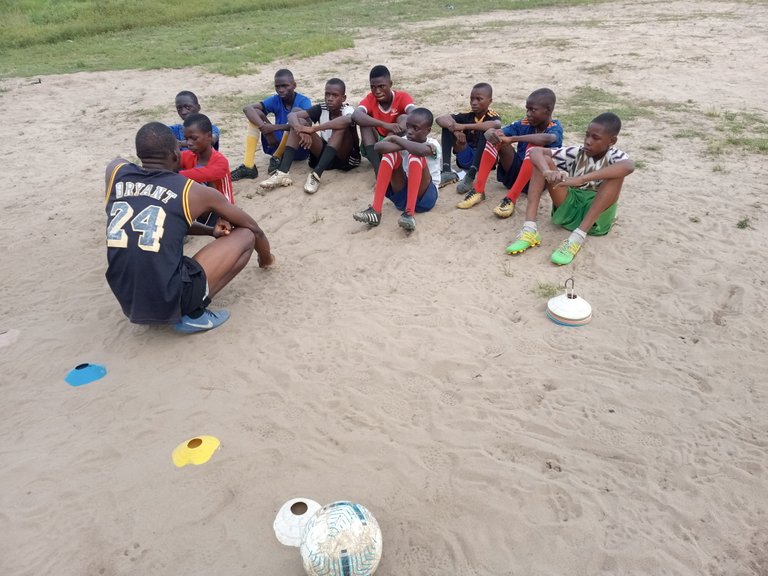 After they finished all the activities, the coach and the young footballers discussed. The talks were based on the meeting we had on Sunday with their parents, we asked for feedback in case any of their parents say or suggest anything to them and they all said all is well.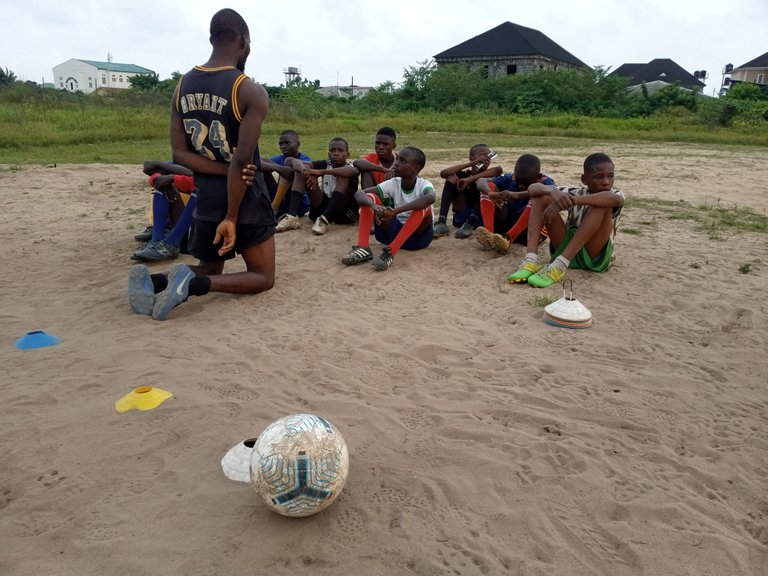 The meeting was successful and that was our first meeting with the boys' parents ever since we started the academy, most of the parents responded to our calls, we had around fifteen parents. We invited an official coach who is registered under Lagos State, a Task-Force, and also the owner of the Ultimate Soccer Academy to handle the meeting and it was superb, he handled it very well, the meeting was fluid, we say thanks to the big coach.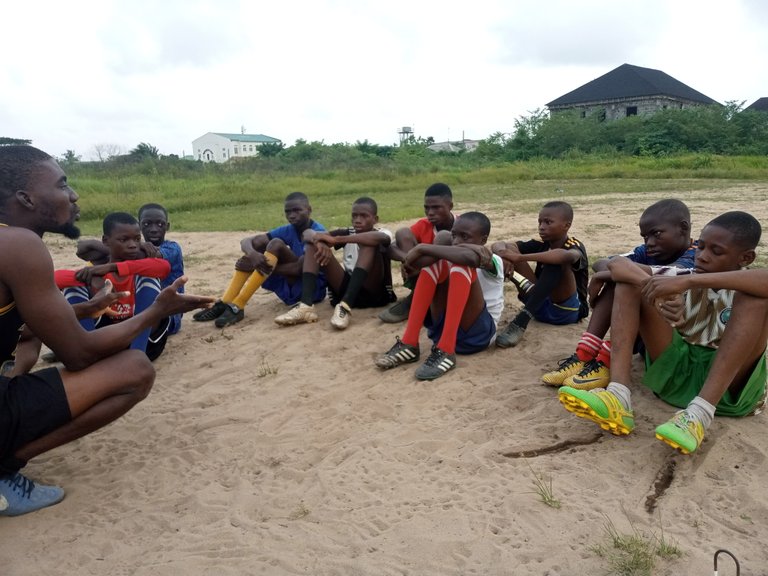 We are sorry for not taking pictures of the meeting, we forgot to do that. We also told the boys about the donation we received today from Great Ape (GRAPE), a Solana-Based project and they were all super ecstatic.
We made a video for GRAPE recently, we will share the video below if you haven't watched it.
Today is a remarkable day for the entire Decentralized Football Academy (DFA) team as we received a sum of 447 USDC to purchase new gear for the academy. Our order has been processed and we are told the gear will be delivered at most August 30th. We are grateful to the entire GRAPE team, community OGs, and members.
Website: https://grapes.network
We are grateful for all your support, thanks for believing in what we do 🙇🙇🙇 Our prayers are with you: You will never lack what you need and all your wishes will be granted 🙏🙏🙏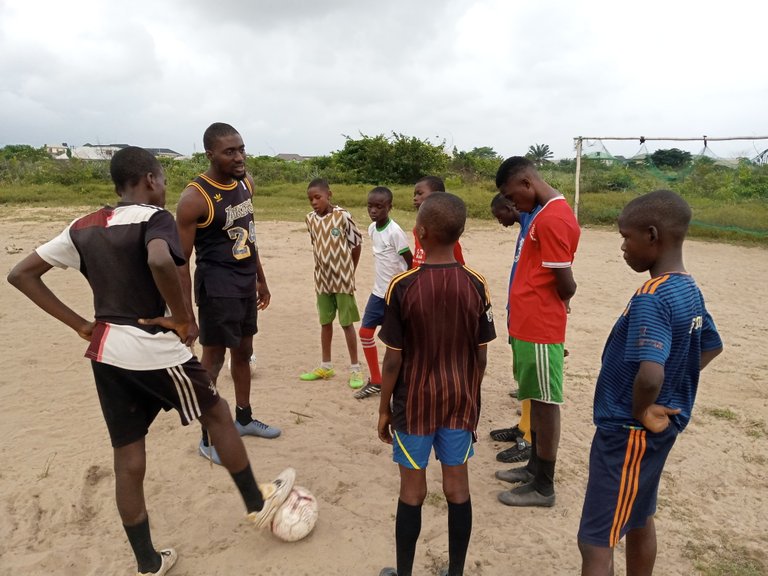 Thank you for viewing and supporting Decentralized Football Academy.
About DFA
If you are stumbling upon DFA (Decentralized Football Academy) for the first time, please check out our Introduction article and this Medium article to see our achievements.
PS: The reward from this post will be used to provide the footballers with full kits, new gear, partake in competitions, visit sports events, excursions, food accommodations, camps, and management for the team.

A Great Thanks to All Our Supporters

🙌 Follow Us 🤝