Last evening was a dinner date with hubby. The selection for the night was Indian cuisine at a famous Indian restaurant in the city by the name of Mumtaz Mahal. The beauty of this place is, it is on a hilltop, so you get a good view around the city. If you visit the place during the day, you also get the sea view. But since the temperature is soaring now to almost 50 degrees it was impossible to sit outside and enjoy the views, so we had to settle indoors.
Though it's an Indian restaurant, they have a mixed cuisine, but our mood for the night was to relish on some Indian dishes so, we ordered some authentic Indian food with a cocktail, which I tried for the first time and it was nice, not very hard, just right for my taste buds.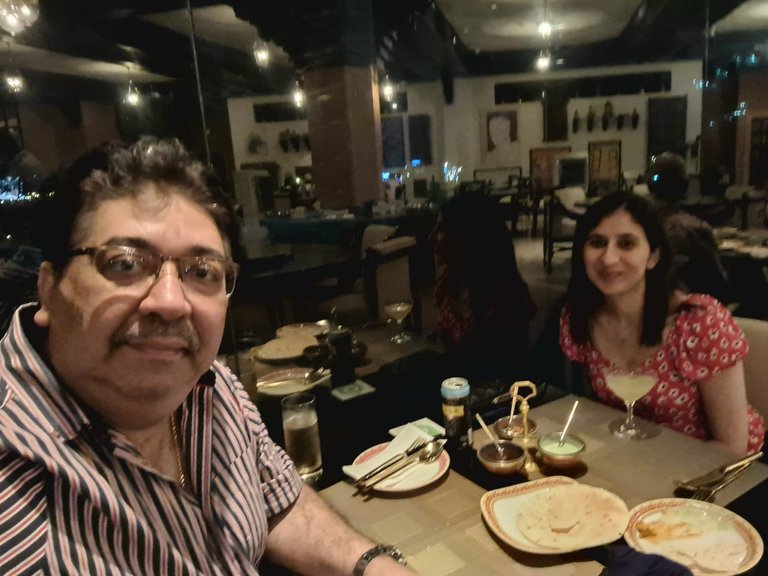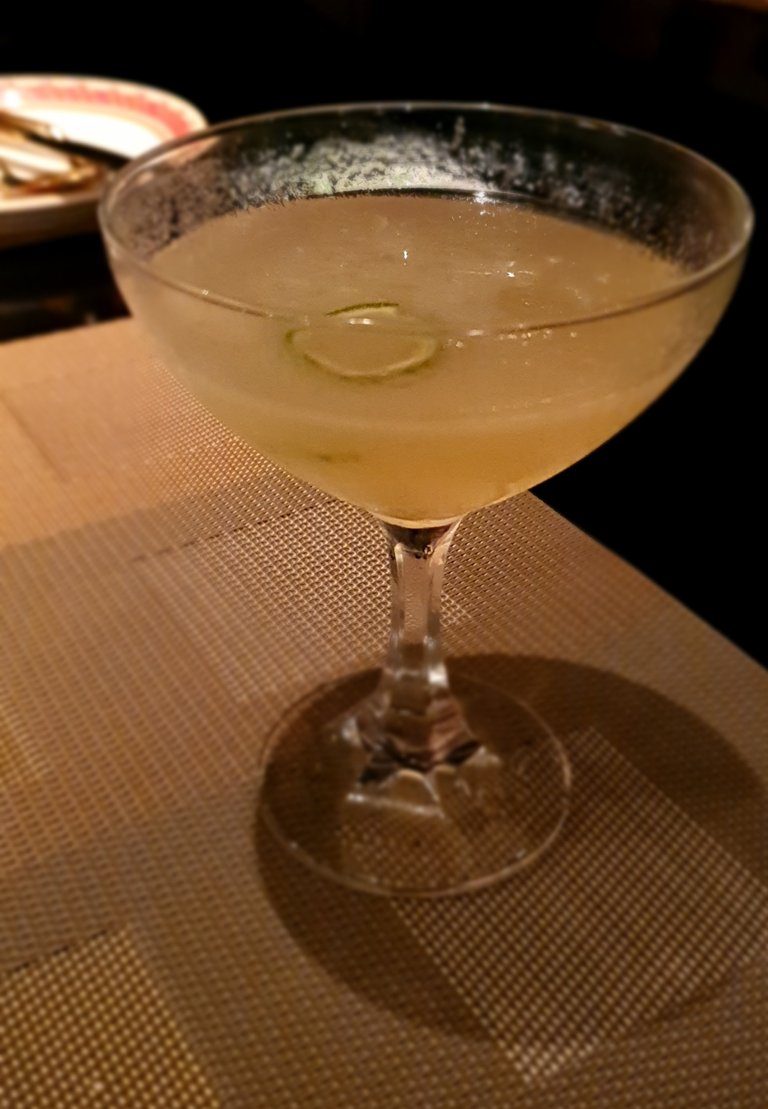 The decor of this place is also very traditional and it has all over the wooden touch which makes the place look elegant and classy.
After the drinks, it was time for Appetizers. We ordered 1 chicken and 1 prawns dish. Both of them were yummy.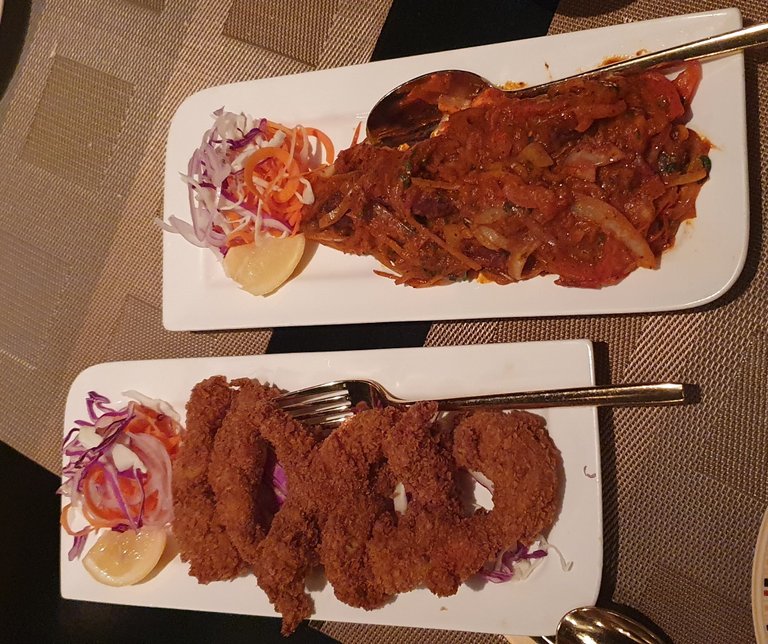 After this I was almost full and was not in a mood to eat anything else and neither was hubby, but I was too tempted to have a Biryani as it's very famous in this place. So we went ahead and ordered one Prawn Biryani, and it was as delicious as it's reputation in this place.
After the hearty meal we were not at all in a mood to go home, so we decided to go for a stroll. Our choice was to go to this place called Waves, it is a lively and vibrant place again, full of energy.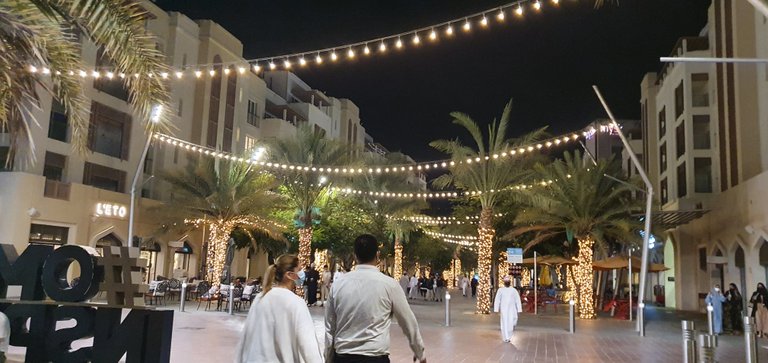 Here we took a stroll for an hour or so and then I was feeling like having a cup of nice Herbal tea. In this place itself there was a Tea Bar, which served a variety of Teas. I settled for one Herbal Tea and hubby too had the same.
After spending some good cozy moments we were back home and that was the end of our Friday.
Thank you for visiting my blog. 👼🏻👼🏻💖💖🌹🌺🌸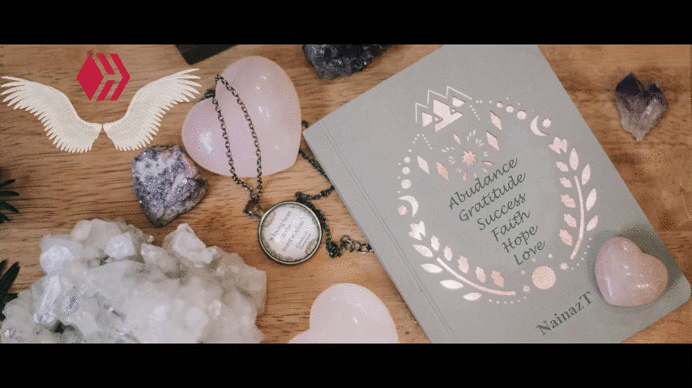 "Unlimited Abundance, Blissful Happiness and Unconditional Love"

Member of
---
---
---
Posted via proofofbrain.io