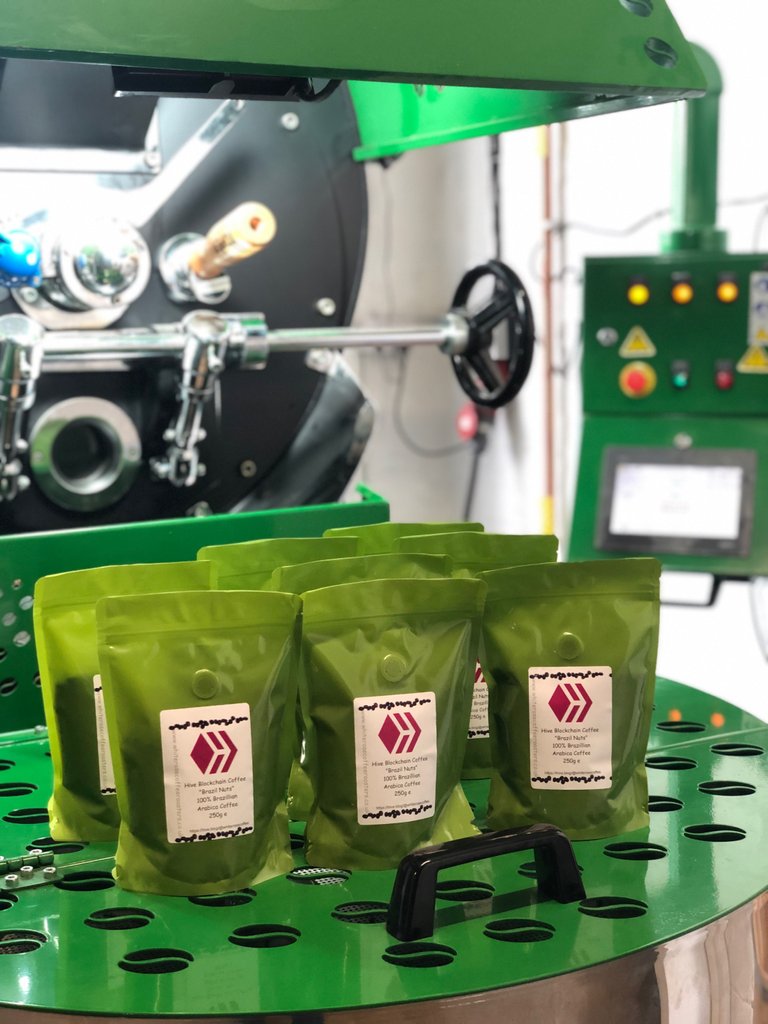 You like Hive Blockchain? And you like coffee? Well your going to love Hive Blockchain coffee
It has taken a long time to start this project, but now we are kicking off with "Brazil Nuts" a high quality Brazilian Arabica coffee which exhibits dark chocolate notes and deep nutty undertones - a coffee that suits all brewing methods and most tastes too.
At the moment the logistics of shipping worldwide are proving difficult, we can easily ship throughout the UK and most of Europe but the rest of the world is difficult due to costs and restrictions by many carriers on exporting foodstuff - surprisingly fresh coffee beans and ground coffee is classed as food by many shipping agents. We can accept payment in cryptocurrency although at the moment Hive has no direct payment method - we are working on that but for now there is a slightly complex option.
First off ensure you have a Coinbase Account
Proceed through our checkout out and choose Coinbase Commerce for payment and LTC as the payment method - until you see this message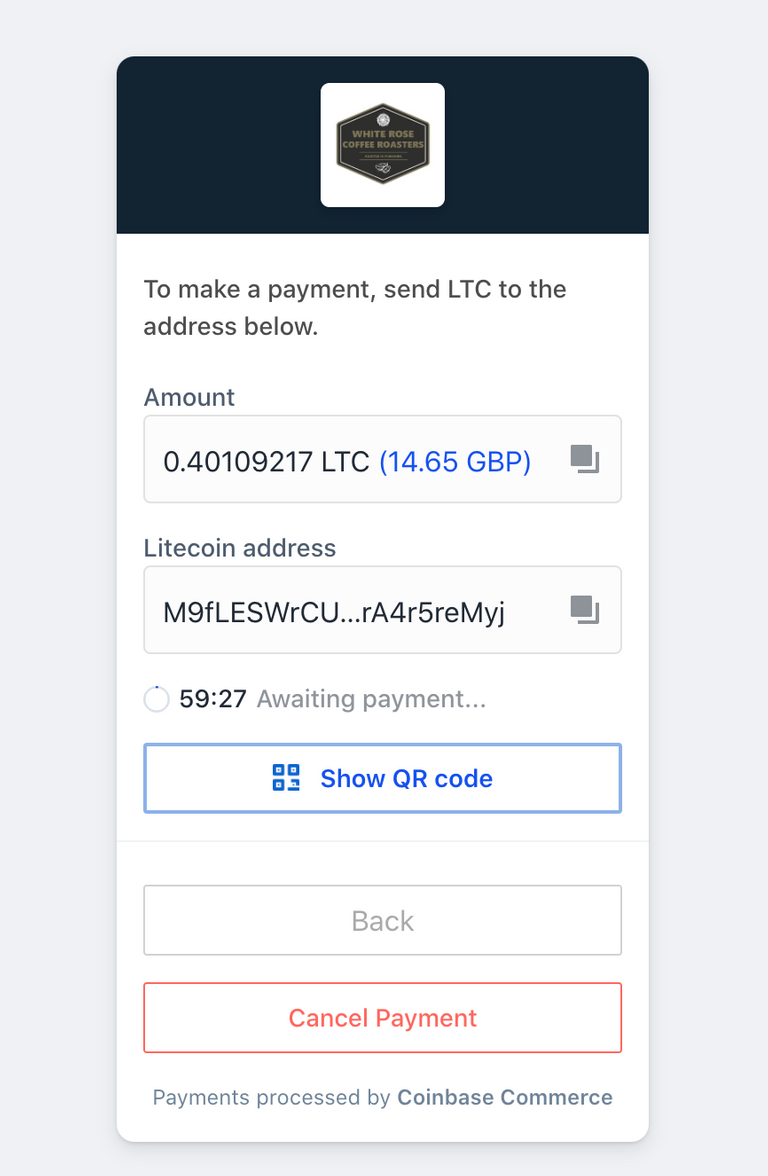 Once you have the LTC value of your order, use coinxconverter to work out the LTC value in Hive and send the Hive to @whiterosecoffee with your LTC address in the memo. We will then send you the equivalent value of LTC to the Hive you sent us and your can complete your order.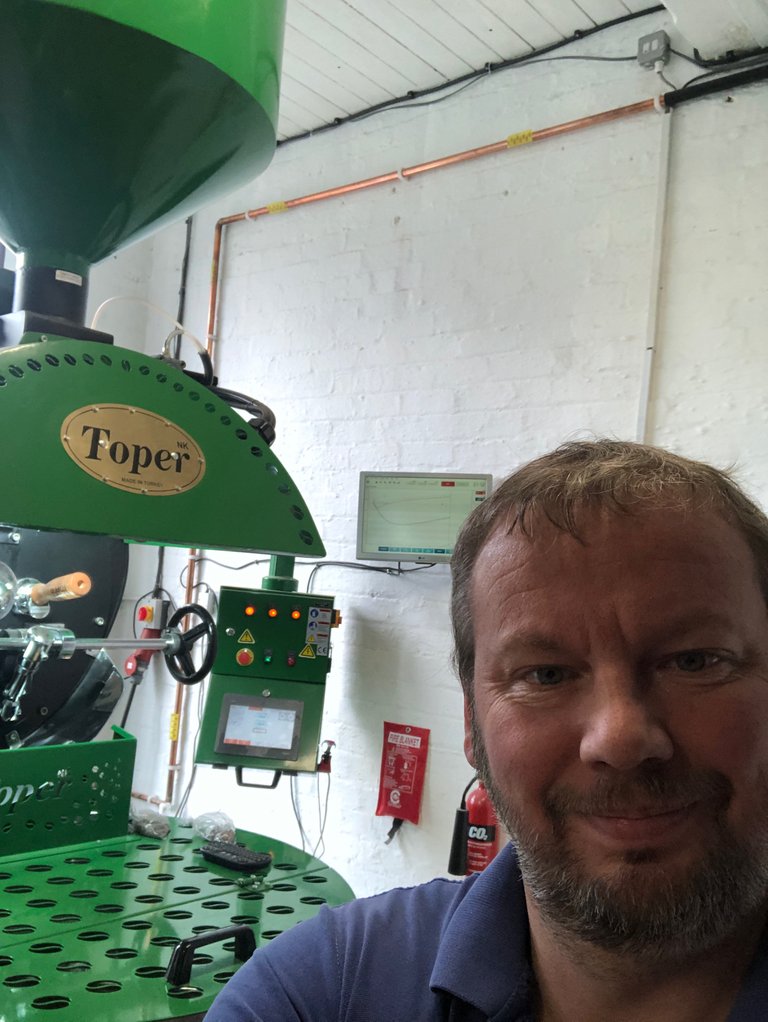 It does not matter where you are in the world, you can still take advantage of our Affiliate Program and earn upto 10% back on the value of any orders placed with us using the links you share. It is super easy to sign up at https://whiterosecoffeeroasters.goaffpro.com/ and you can create links to any products on our store to share with your worldwide community. The usual payout for affiliate rewards is Pay Pal, but we can also pay your rewards in Hive which means you can grow you Hive stake just by sharing links to our products! To make this easier use your Hive account name as the user name on our Affiliate program - you can also use our contact form to let us know you wish to be paid in Hive.
Moving forward we plan to offer a number of different coffee's as Hive branded, the advantage being each one promotes the Hive Blockchain to the people purchasing them. And we have a large range of coffee due to come in purchased through the https://www.algrano.com network where we can contact the plantations the coffee has come from and discuss the crop with the growers, this presents an excellent opportunity to brand their coffee as Hive Blockchain Coffee and encourage them to create a Hive account to post about their plantations and coffee - creating a social growth of coffee consumers and producers on the Hive Blockchain.
Vote for White Rose Coffee Roasters Witness