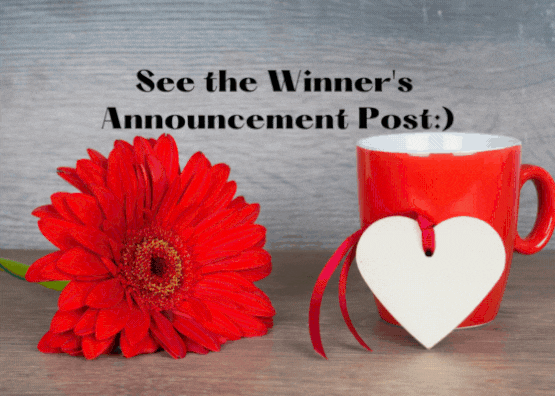 ---
Cinnamon Cup Coffee turns two today, 6th February!
🎉🎉🎉🎉🎉🎉
So, with the sponsorship of OCD, Cinnamon Cup Coffee is hosting an 8-day joint contest, to coincide with celebrating Valentine's Day on Tuesday 14th February.
Everyone on the blockchain is invited to participate!
Sounds good, right?
Well, it gets better!
There's a massive prize pool of 50 Hive total.
1st place 25 Hive
2nd place 15 Hive
3rd place 7 Hive
+ 3 Mentions 1 Hive each
There might be curation on some quality post entries to the contest, if, and where applicable.
---
For your entry to qualify, you MUST follow the rules to a tee!!!
⚠️ If all the RULES are not met, your post will be ignored by the coffee team.
---
RULES
✅ Subscribe and post directly to Cinnamon Cup Coffee.
✅ The first tag MUST be #annivday
✅ Post MUST be between 500 - 1000 Words MAX
✅ Post in English ONLY
✅ Post within the countdown timer.
⚠️ WARNING: Do NOT use the tag #annivday if you are not entering this contest by answering one of the two optional questions. Tag abuse will result in your post being muted.
⚠️ Please observe general community rules.
⚠️ Please DO NOT USE the Cinnamon Cup Coffee community LOGO on any of your publications.
---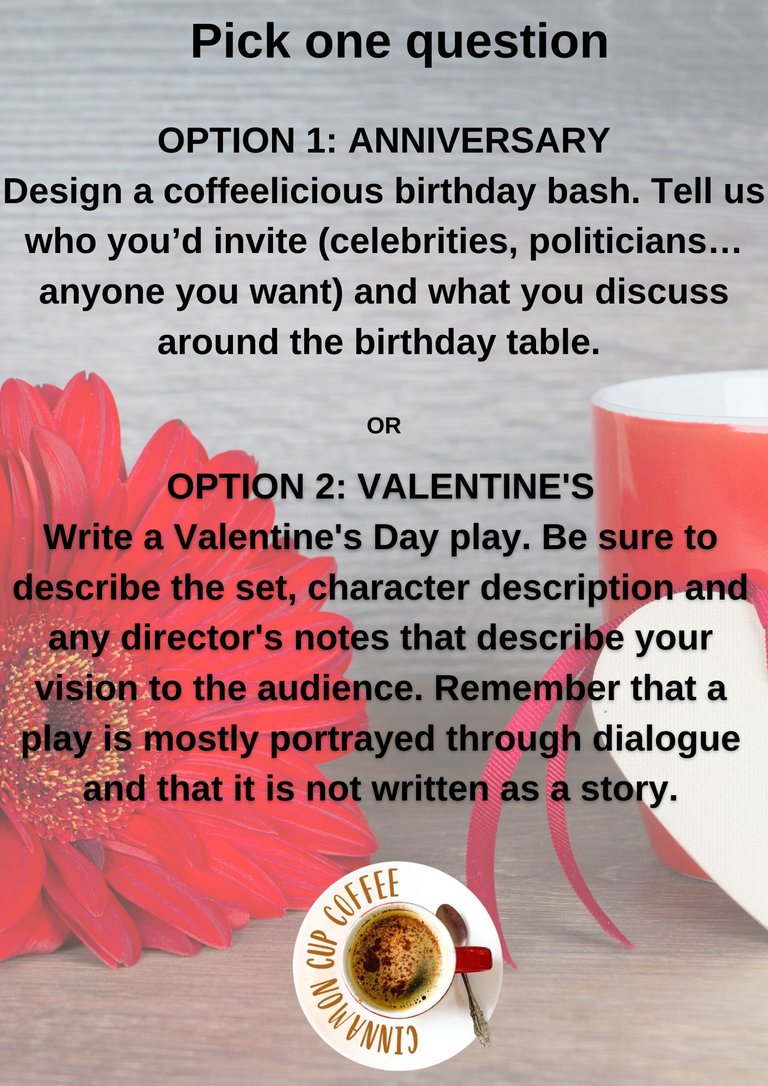 ---
... and the BEST part is what happens behind the scene, and what the Judging Panel is looking for:
👀 - (At a glance) If all the rules are met ✅, then we will proceed to read the story
👀 - (At a glance) If all the rules are NOT met ❌, NEXT!
👀 - Effort, originality, and individuality. Make your story stand out.
👀 - A story with a narrative arc.
👀 - An author's involvement in the community 'might' be an advantage if it comes down to the nitty-gritty.
👀 - Readability, presentation, and citation of all sources where applicable.
👀 - The team scrutinises all entries to ensure that what is presented is the original work of a human being, (the author).
👀 - We are looking for refined stories.
---
The Contest will end at midnight UTC on Tuesday 14th February, and the corresponding prizes will be sent via tips to the winning accounts at the end of the contest.
⚠️ NO LATE ENTRIES! Late entries will be muted.
---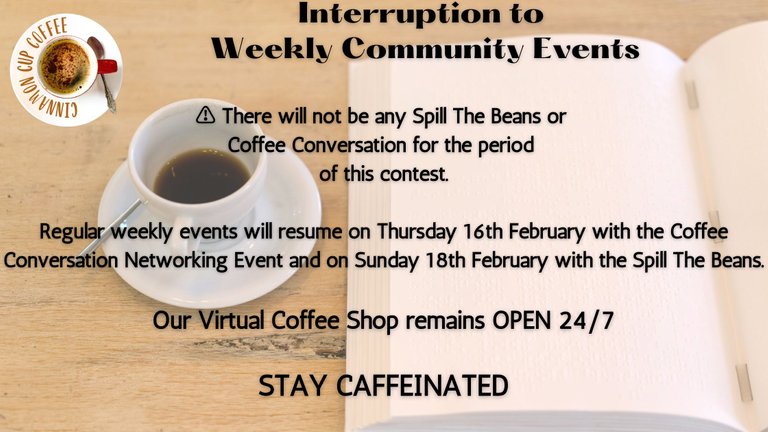 Love is in the air, coffee aroma is everywhere. We are so excited, and eagerly looking forward to some wonderful coffeelicious stories. Have fun!
---
ABOUT US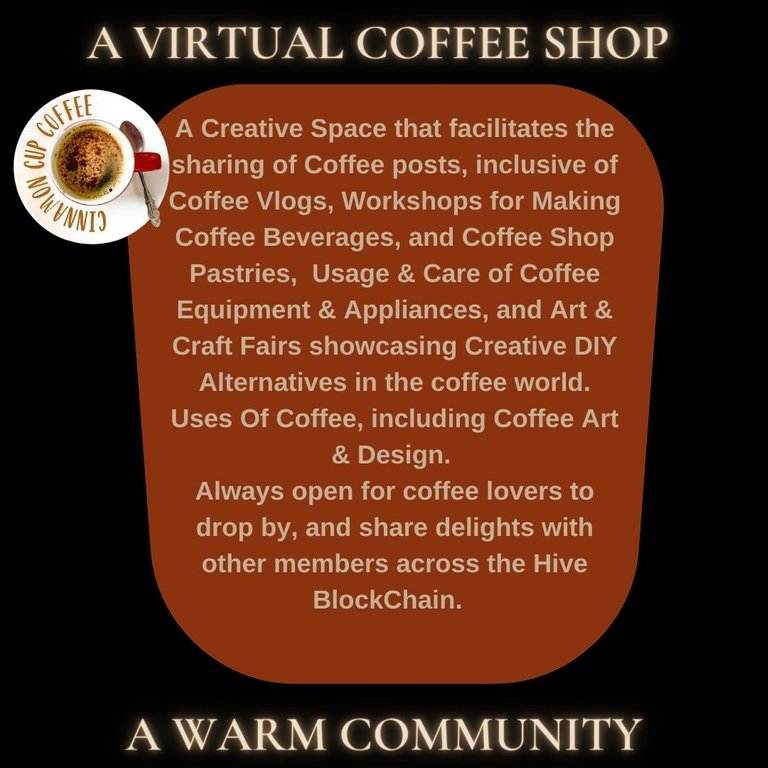 All photos were created using Canva free photos
---
---
Delegations to the Cinnamon Cup Coffee community is welcome, by sending them to @cinnccf or @hive-152524, our community's account.