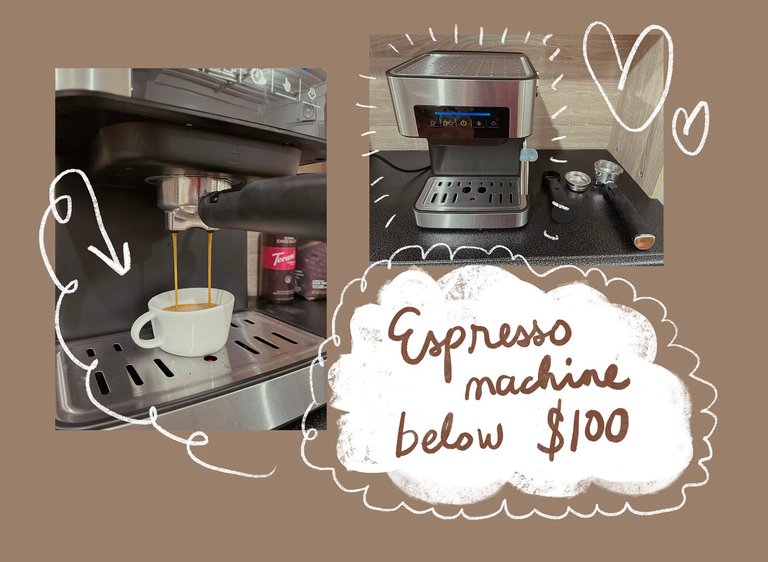 I have been a fan of coffee for a while now and since the pandemic, I have been ordering coffee from cafes thru delivery very often that it's costing me a lot. I have wanted an espresso machine before but I've always imagined they are $200 above, and even so, I'm just delaying another 'big' purchase for some reason.
A few days later I decided to just order an espresso machine and I found the cheapest (yet) on Shopee and the reviews were so good so why not to try it.
I've also watched some reviews on Youtube on which coffee machine is the best but since I don't know much about how to make coffees I decided to just go with the cheap one.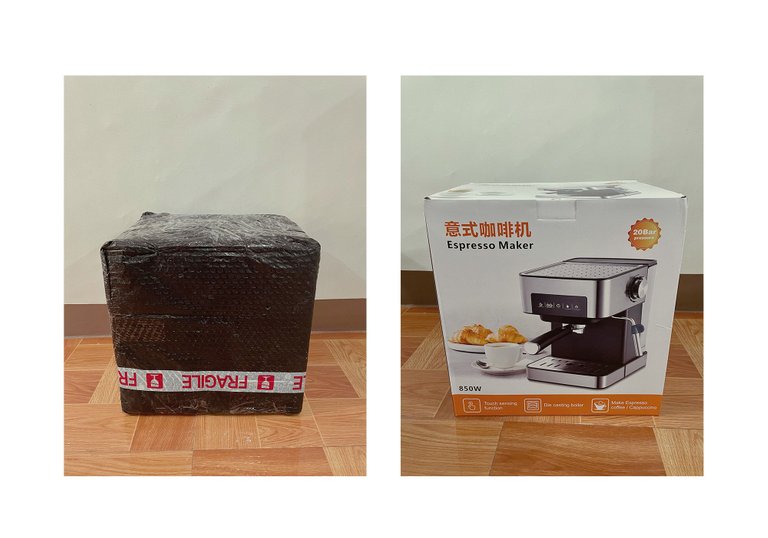 This one is $82 or 4,058 pesos which is one of the cheapest that I have seen so far. It arrived earlier so here's the unboxing. :p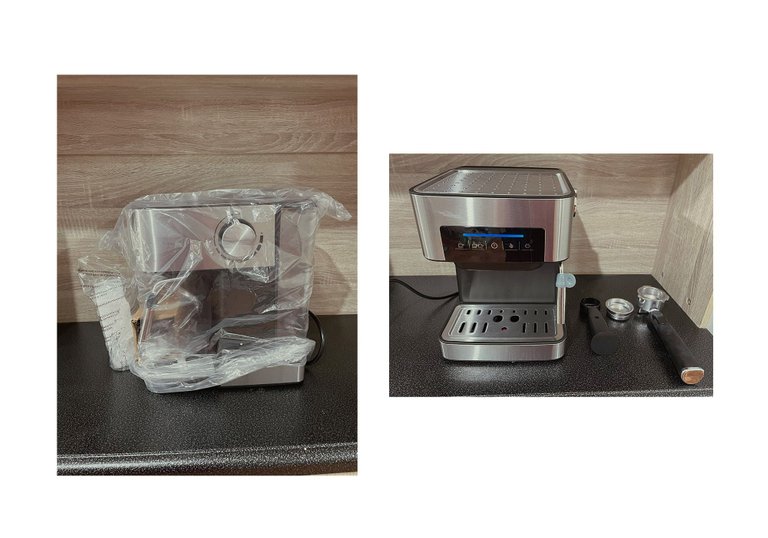 It includes a manual, machine, 2 filters and a scoop.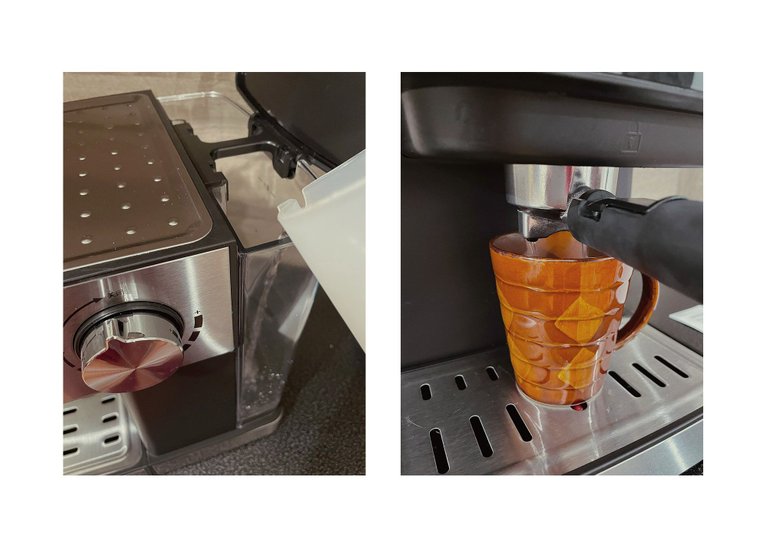 First thing that is needed to be done is to put water in that tank at the back of the machine and turn it on. You need to let the hot water flow first so it will be washed before you use it.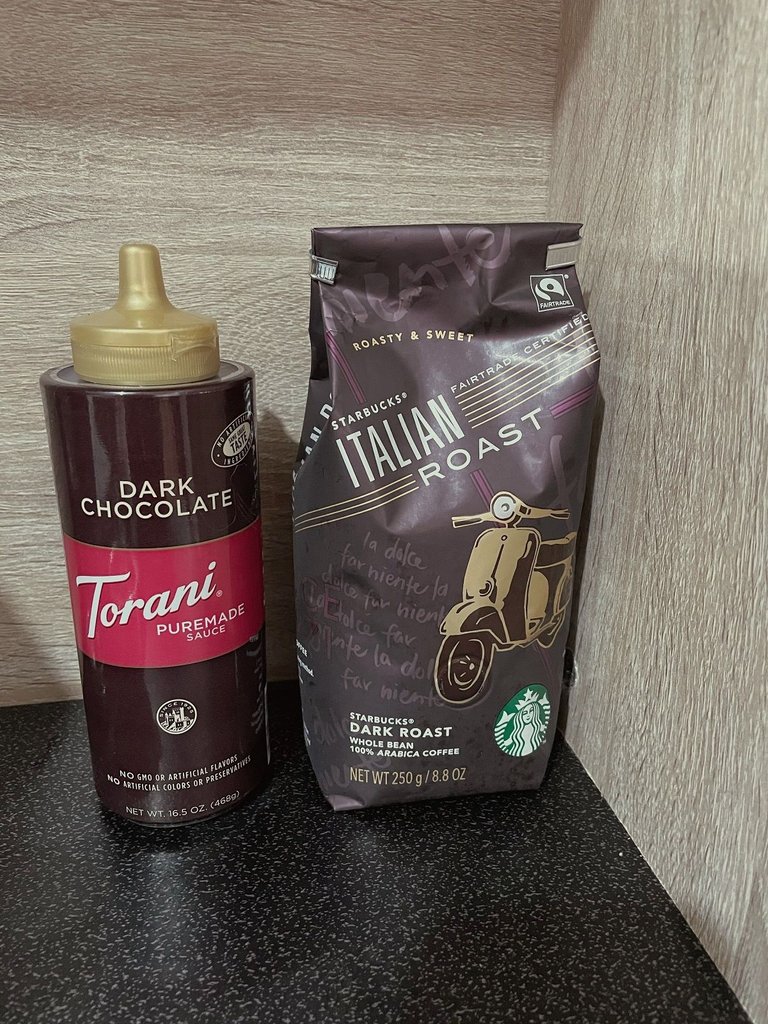 My favorite drinks are dark mocha and caramel macchiato and I want to recreate that. I watched Youtube tutorials and ordered the syrups and sauces that I needed to make them. The dark chocolate sauce as well as the pump (for the syrup) and the squeezer for the caramel sauce arrived. I ordered from different shops cos one doesn't have them all so I'm still waiting for the vanilla syrup and the caramel sauce to arrive... maybe in a few days.
I also ordered coffee beans from Starbucks and I have asked them to grind them for me since my manual grinder hasn't arrived yet.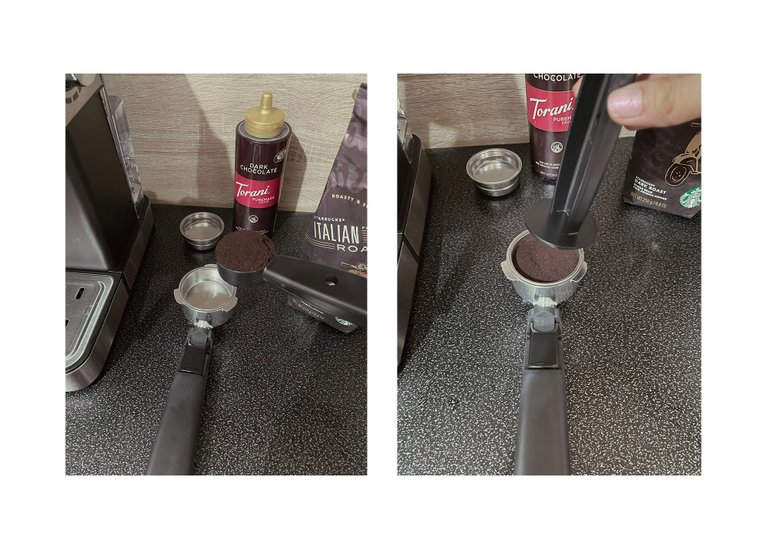 To make coffee, it has to be put in that filter. At the bottom of the included scoop is like the thing you're going to use to make the coffee even or to press it. lol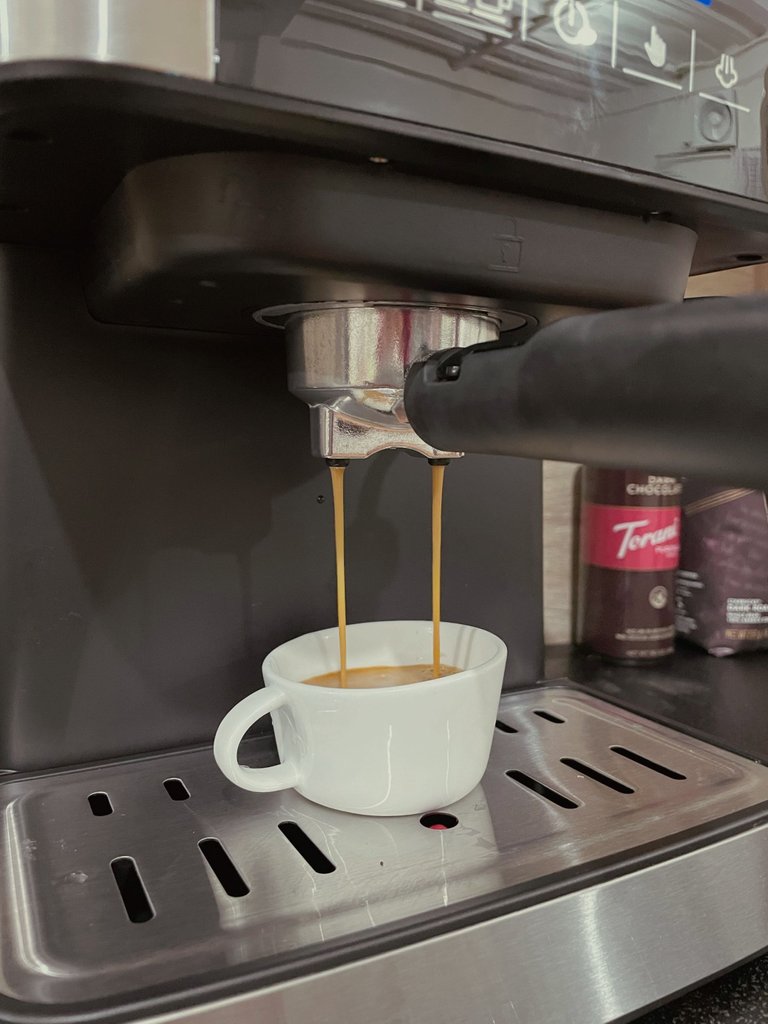 After a few seconds, there you go, the espresso.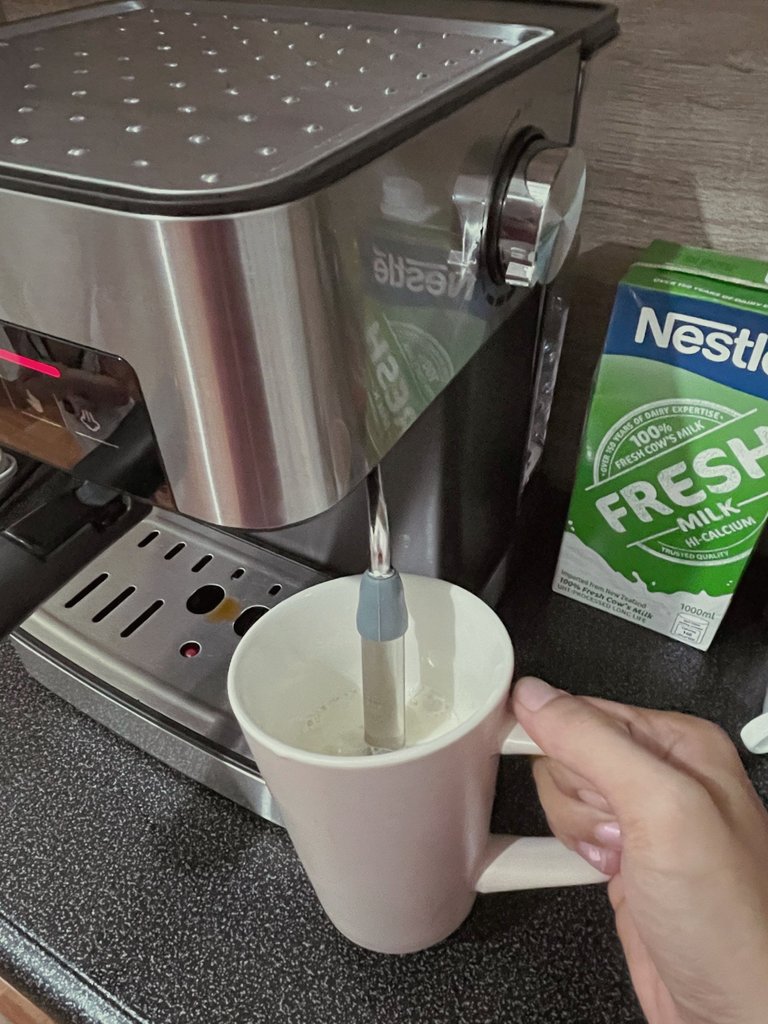 It also has a milk steamer at the right side. I honestly don't know how to do it and I just followed the instruction but I need to learn it so I'll do it properly next time. I also don't have that stainless steel cup/pitcher so it sucks I forgot to order it or this doesn't include it lol. I wanna practice making coffee art something.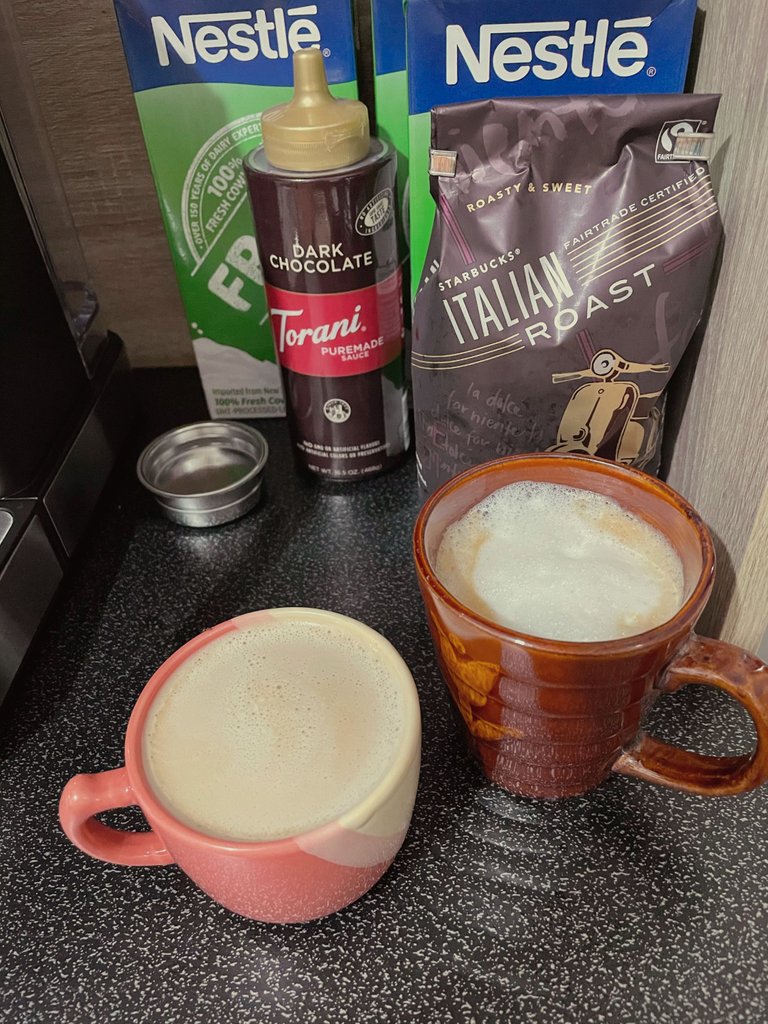 And here are the cafe lattes that I made. <3 I just added brown sugar and it tastes exactly the same as what I order in cafes haha. I wished I bought a coffee machine early on so I don't have to depend on shop and food deliveries which I could've saved a lot.
Overall, this machine is really good for its purpose. I also don't have aesthetic cups LOL and that's my next goal.
I can't wait for the syrup and sauce to arrive so I can experiment on the taste! :D