Hi guys! Today I come back Cinnamon Cup Coffee community in order to introduce a unique cafe shop in the middle of Hue city. My work is not as busy as before, so I decided to have a trip to Hue 2 days 1 night. I didn't plan ahead, I just wanted to go to a place a little far from Da Nang, so Hue was the first place I thought of. I only intended to make the trip in the morning, so I drove my motorbike to Hue that same afternoon. The distance from me to Hue is nearly 100 kilometers, about 2 hours by motorbike, we go from 2pm and arrive at 4:20pm. As you know, this is my first time driving a motorbike to Hue, this is also my first time going all the way to Hai Van pass by motorbike. Because the distance is quite long and dangerous, I often take the train to Hue in the past.
After arriving, I rented a hotel right in Hue Walking Street - this is the most lively street at night in Hue, there are many bars and pubs for foreigners. It is very crowded with domestic and foreign tourists in the evening. At exactly 7pm, the paths of the street in this neighborhood will be blocked from moving vehicles, only for pedestrians, so we cannot take out the motorbike to go. We decided to take a walk around the walking street, and looking for a coffee shop nearby, we found a coffee shop with good reviews on Tiktok platform, so we decided to walk there. We walked about 15 minutes to get to the coffee shop.
It is located 14A/64 Nguyen Cong Tru street, Phu Hoi ward, Hue city, it is located in a small alley, about 1 kilometer from our accommodation so it is a bit difficult to find. I really like old style cafes, especially Korean style, because it gives me the feeling of being back in the past, and also understand more about a country's culture through style. of the shop. Therefore, this is probably the coffee shop that I look forward to the most.
When I arrived, I was attracted by the ancient and simple look of the coffee shop, the gate is designed as a roof in the front, with the sign "Cafe Hanok" hanging above. Besides, the gate is made of wood, bearing the traditional Korean style. As you see, outside there are many lights hanging so the space here is extremely bright.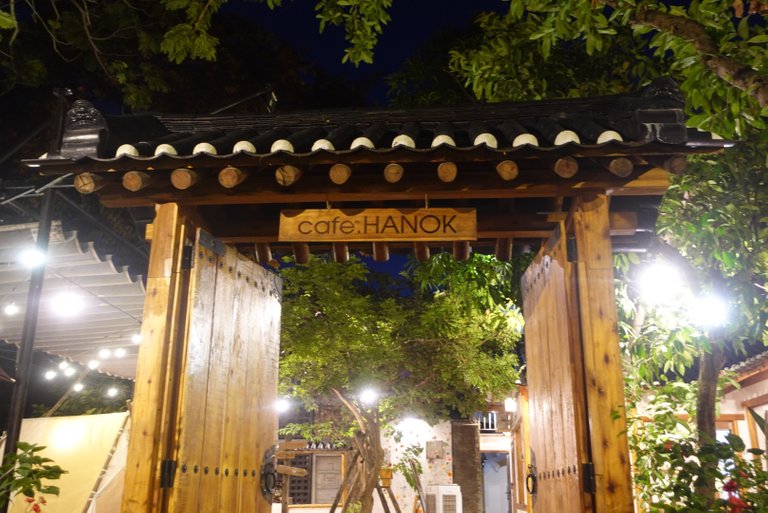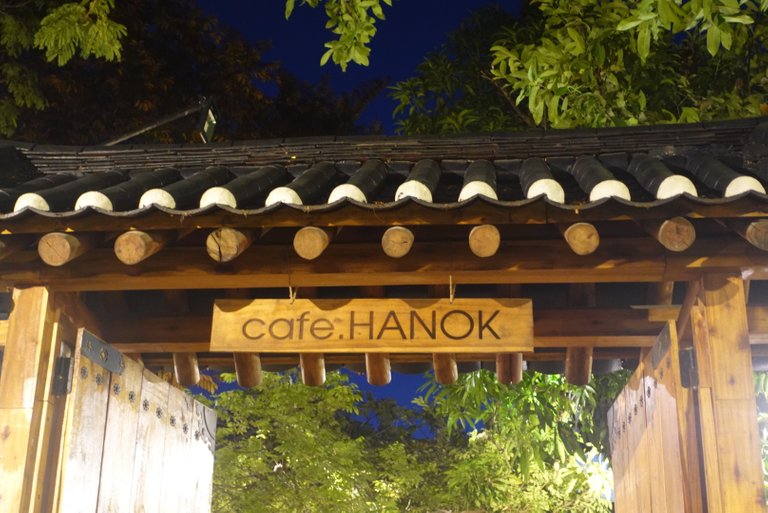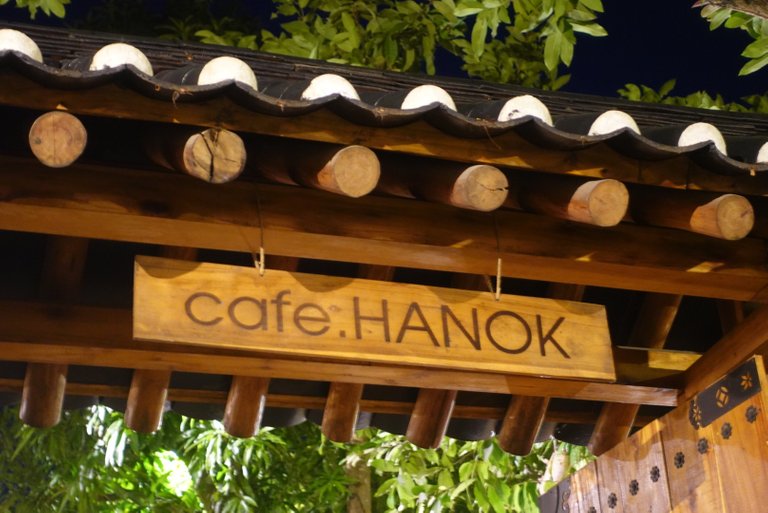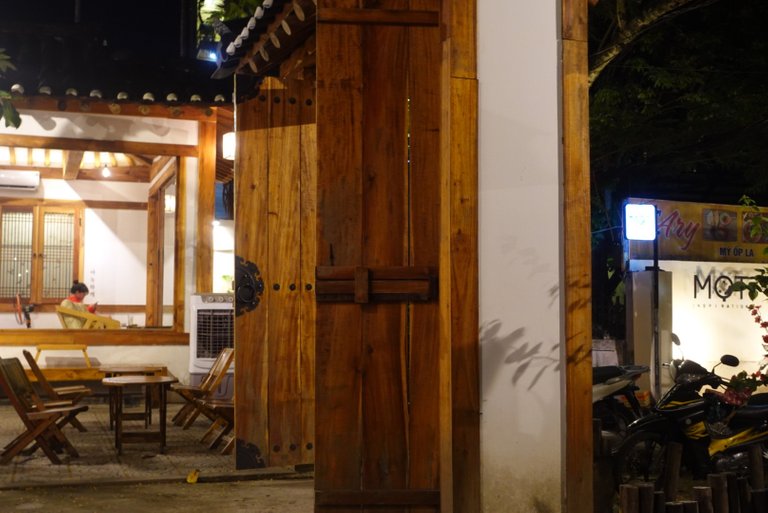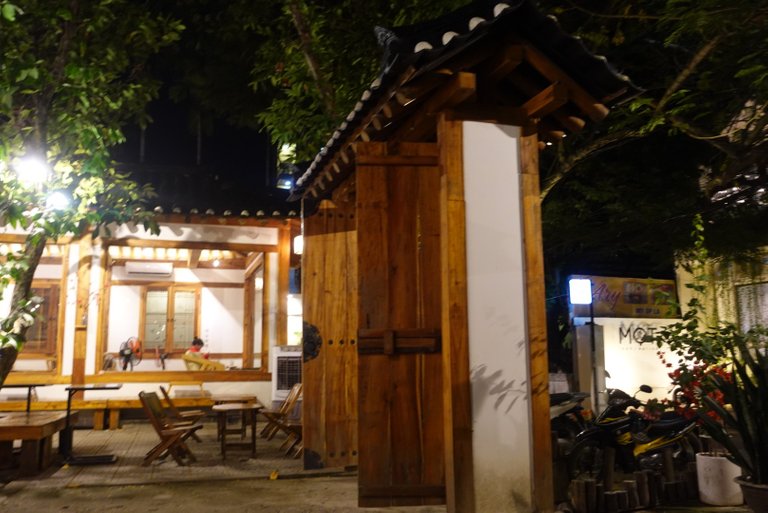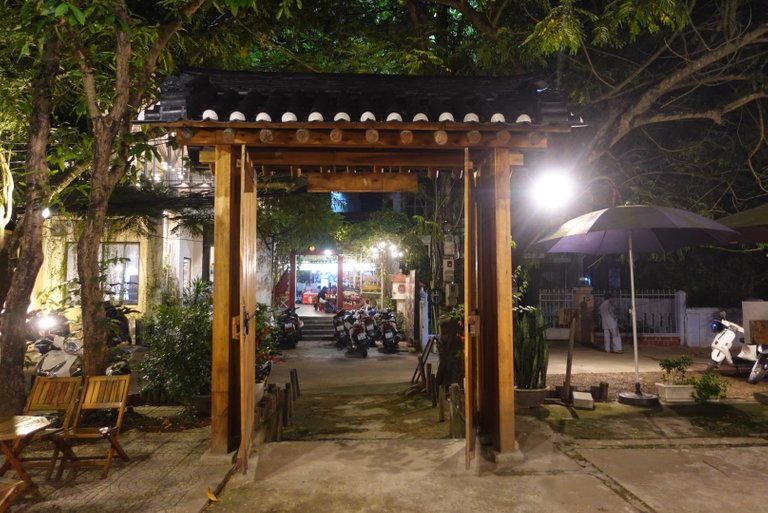 The shop is divided into two main areas: the indoor area and the garden area. First, I will introduce and show you pictures of the garden area first. I really like the small items that are decorated around the garden area of the coffee shop, such as a small sign displaying the words "Hi Hue", it sounds like the people of Hue are welcoming you to this dreamy and lyrical city. Nearby is another sign with information about the restaurant, such as the restaurant's Instagram and Facebook pages, and also provides information on opening and closing hours, the shop opens at 7am and closes at 10pm, so you can come whenever you want.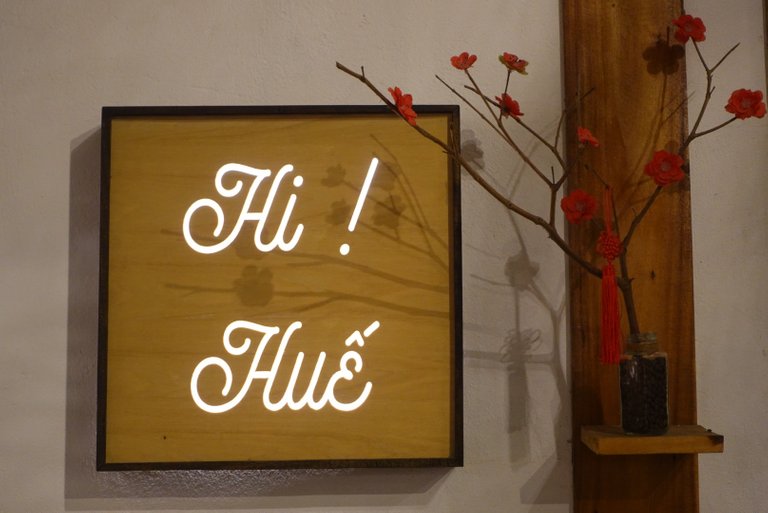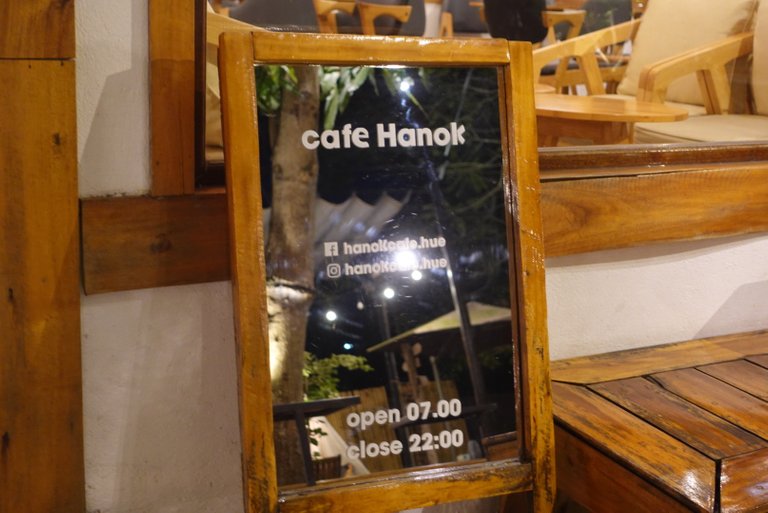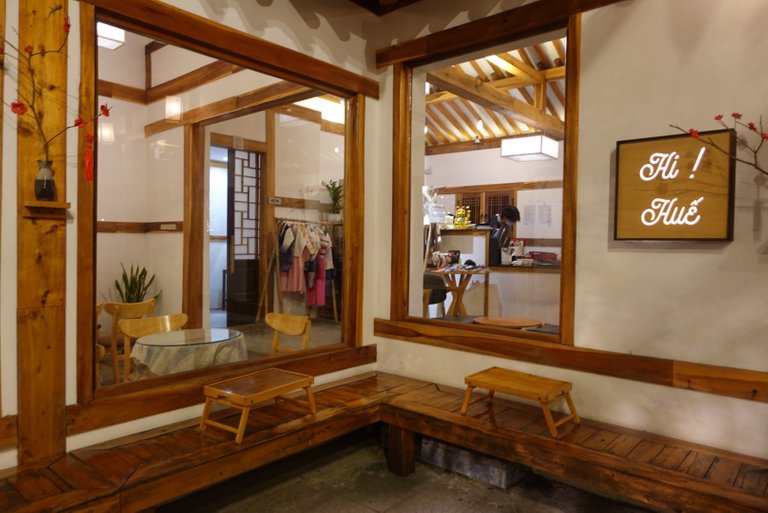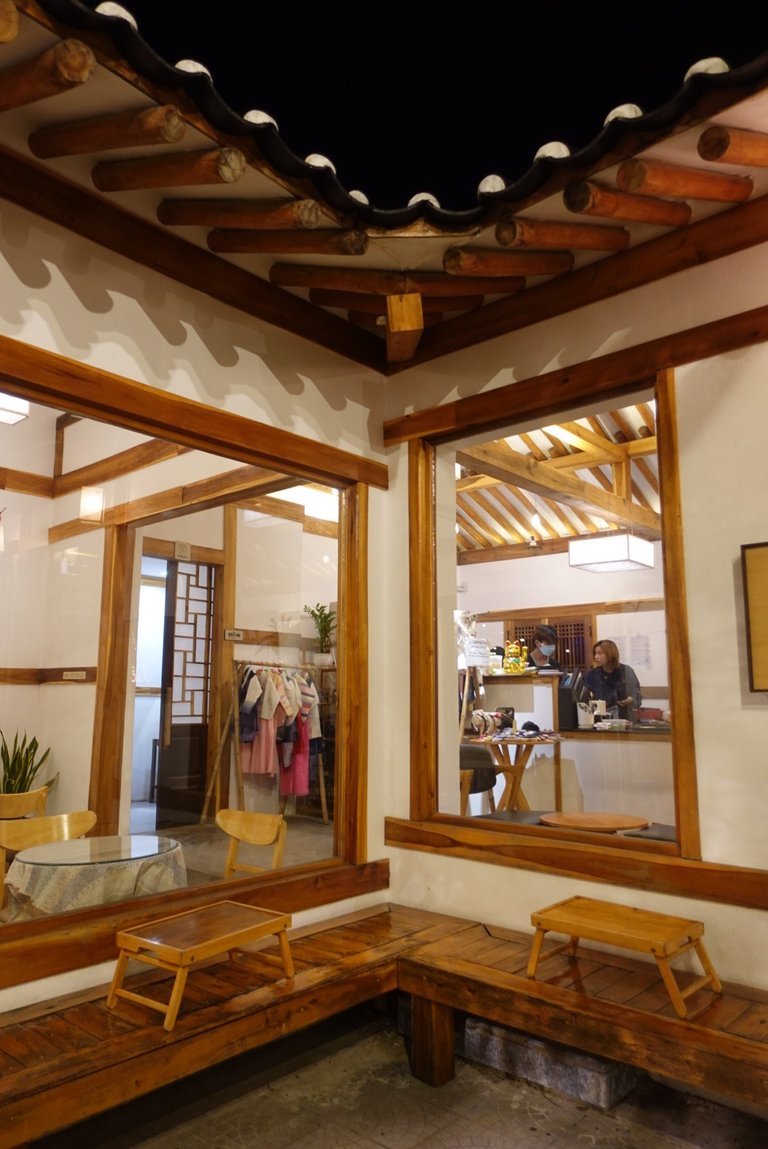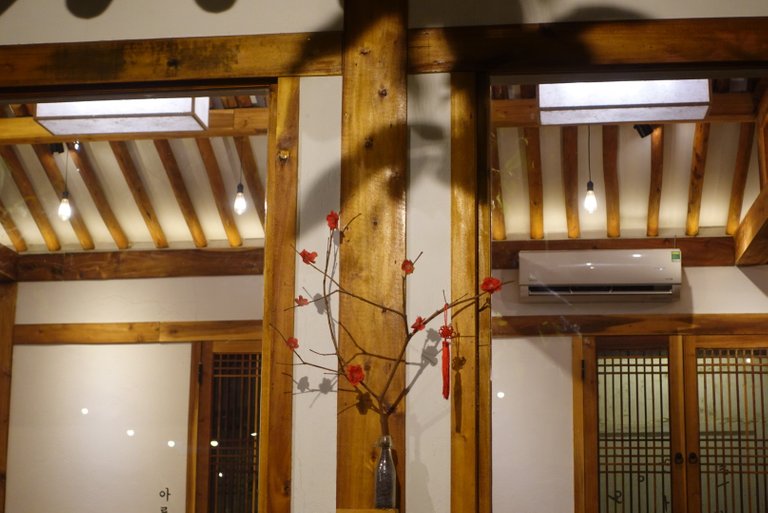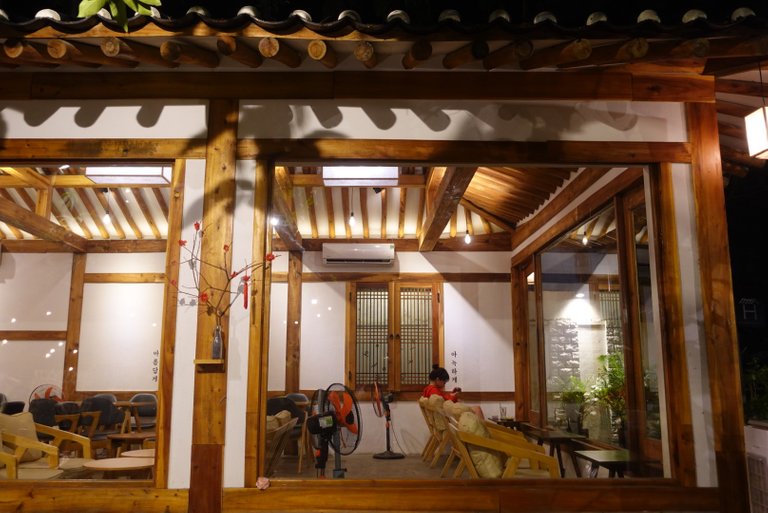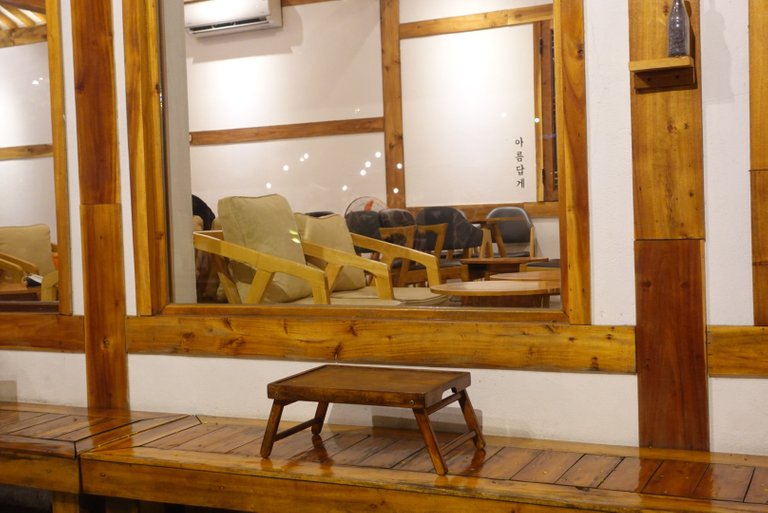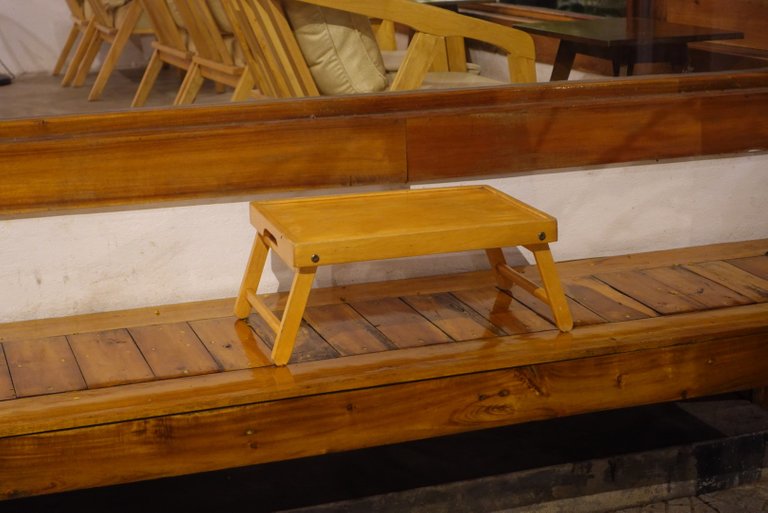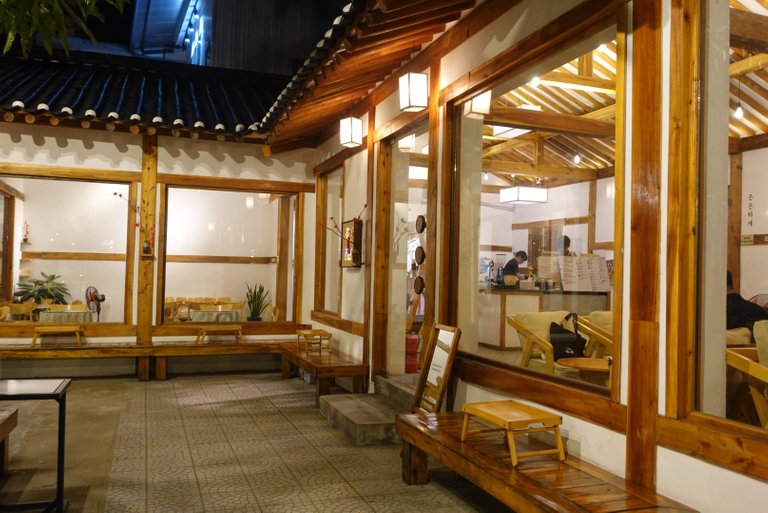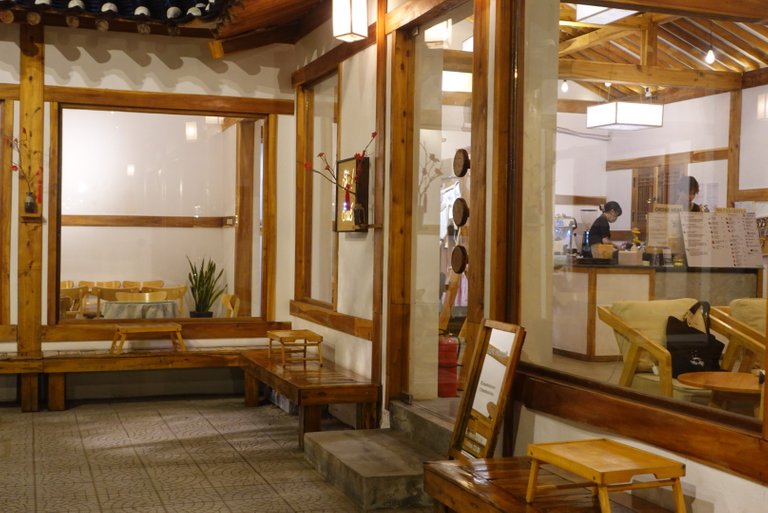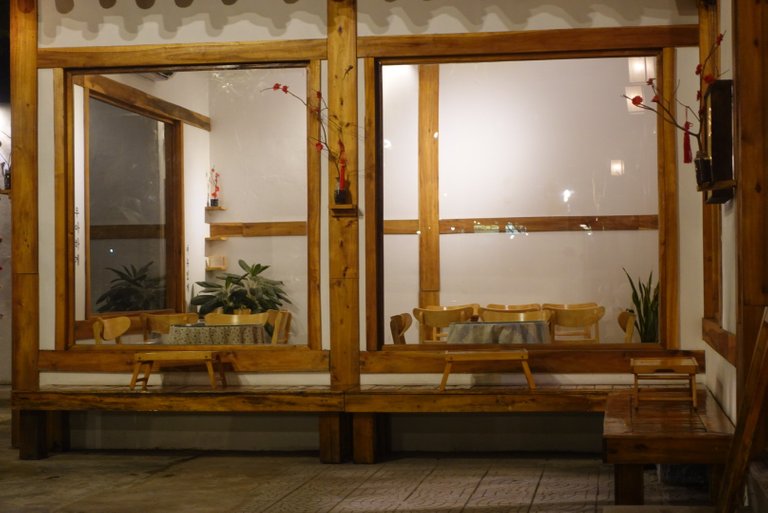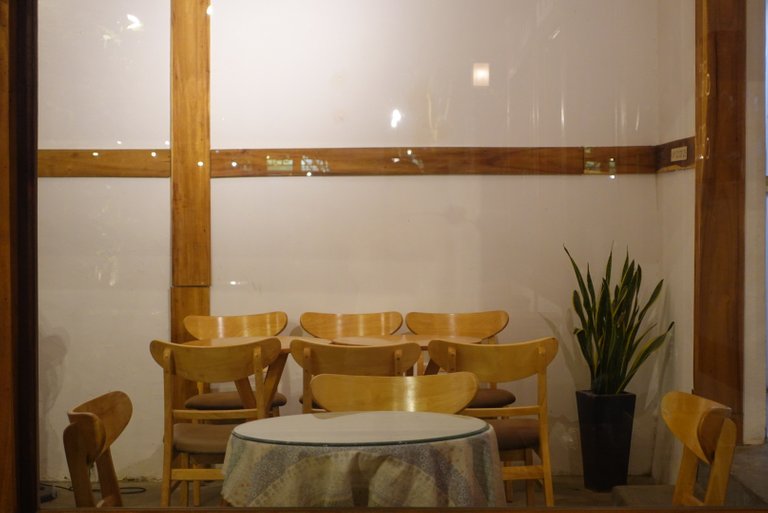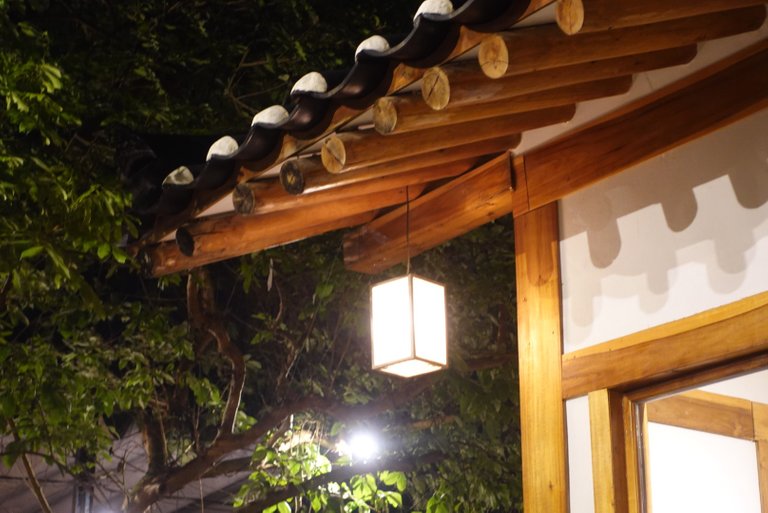 In addition, this place has a very large garden, decorated with many different items in different areas. First, as you can see, a wooden swing is placed in the center of the yard, and cute signs are placed on the ground, and there is a large mirror placed opposite the coffee shop, these items serve for the photo needs of girls and boys who want to check-in at this coffee shop to post on social networks. There are also many fruit trees around in the yard such as mango, guava,...It's amazing!!!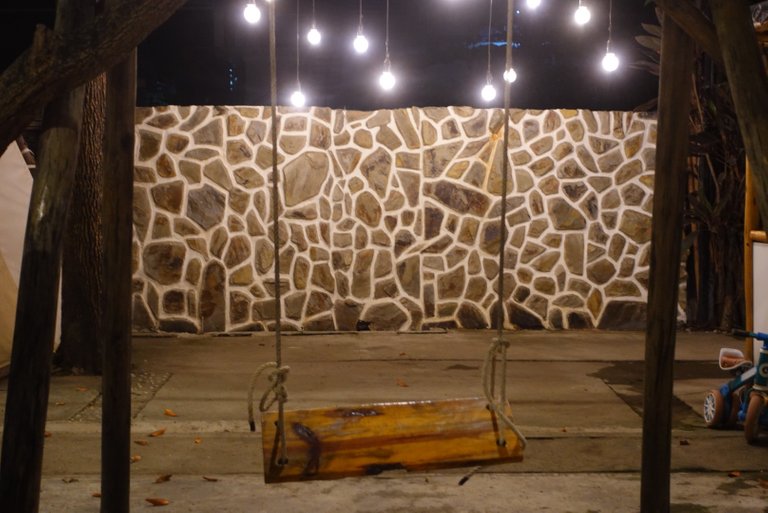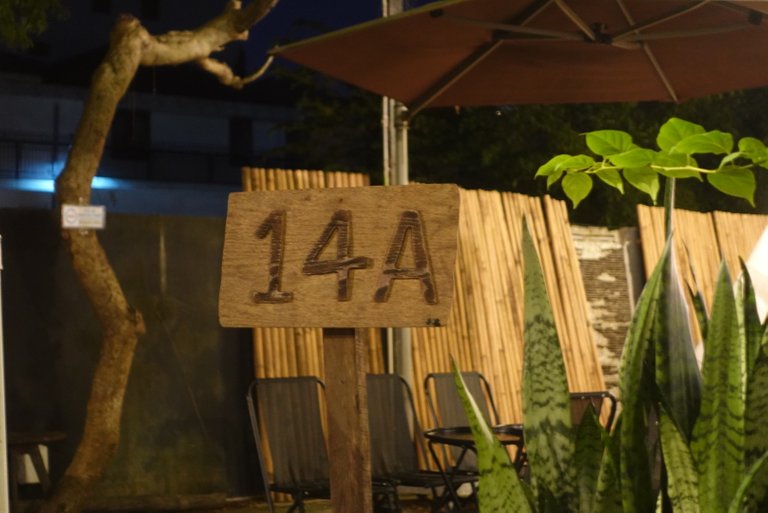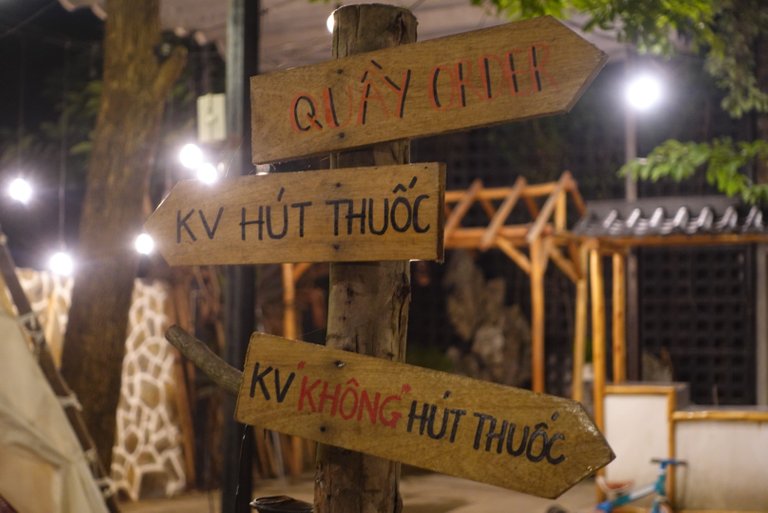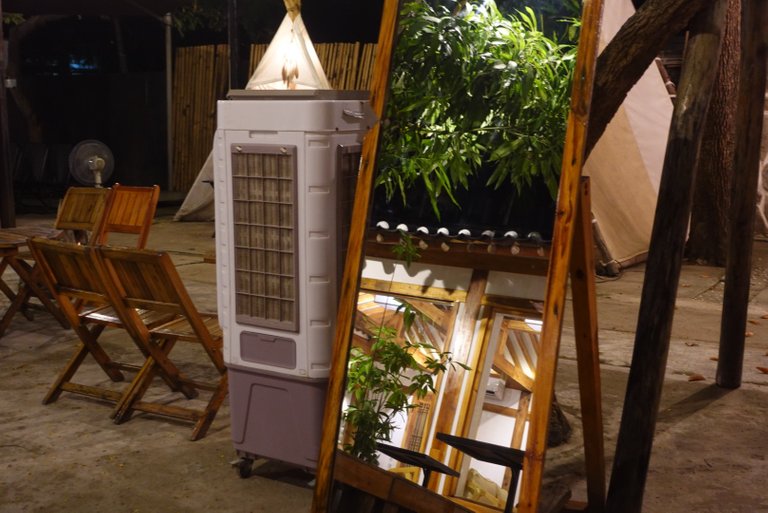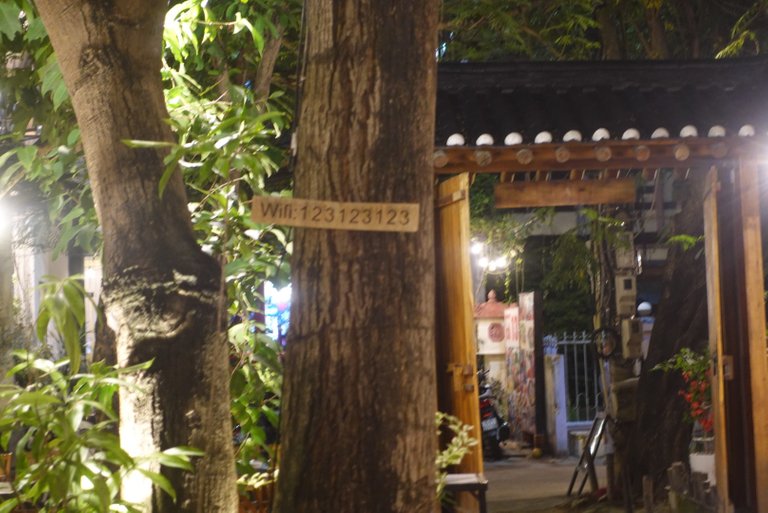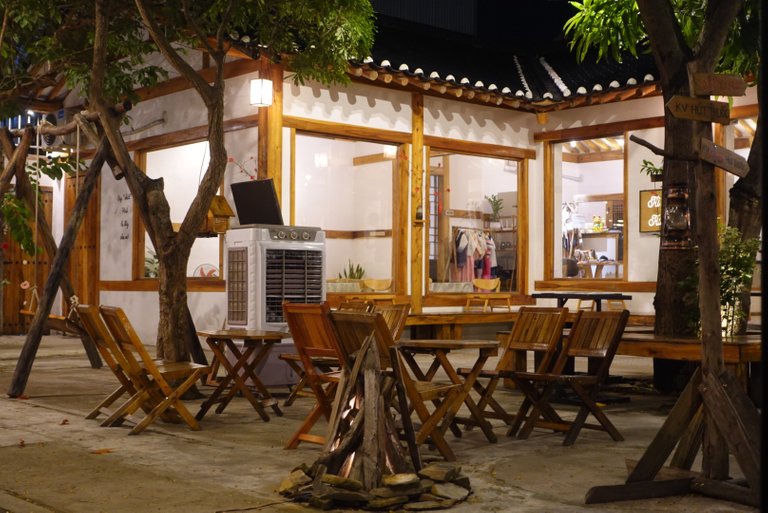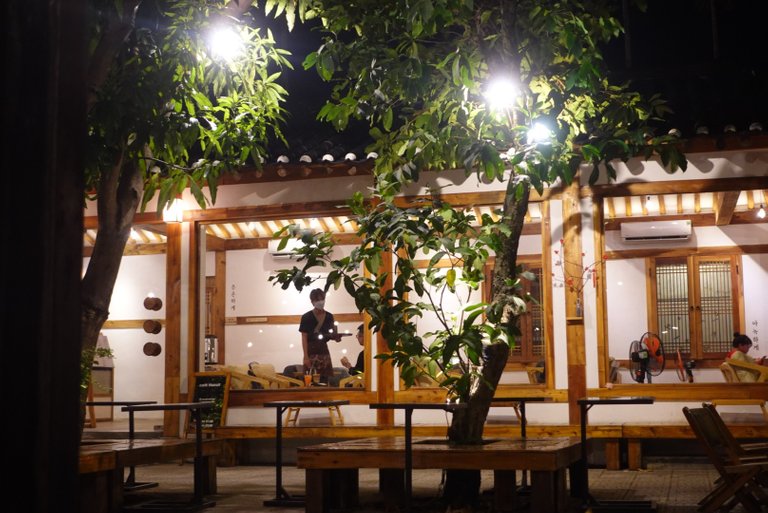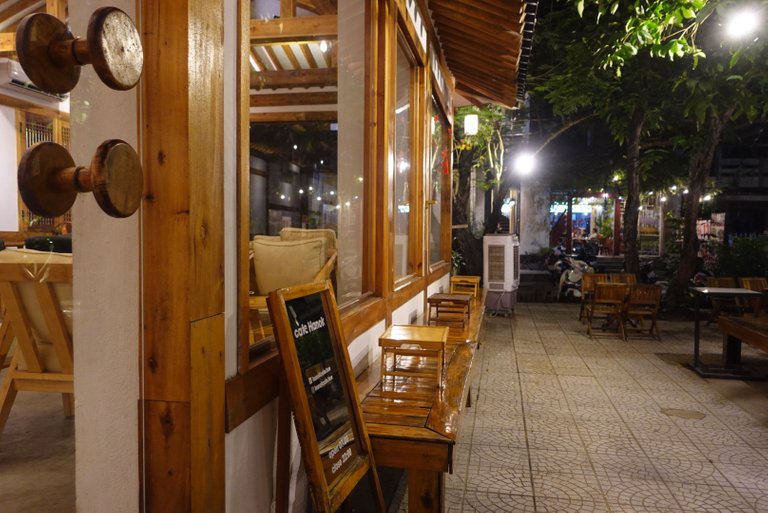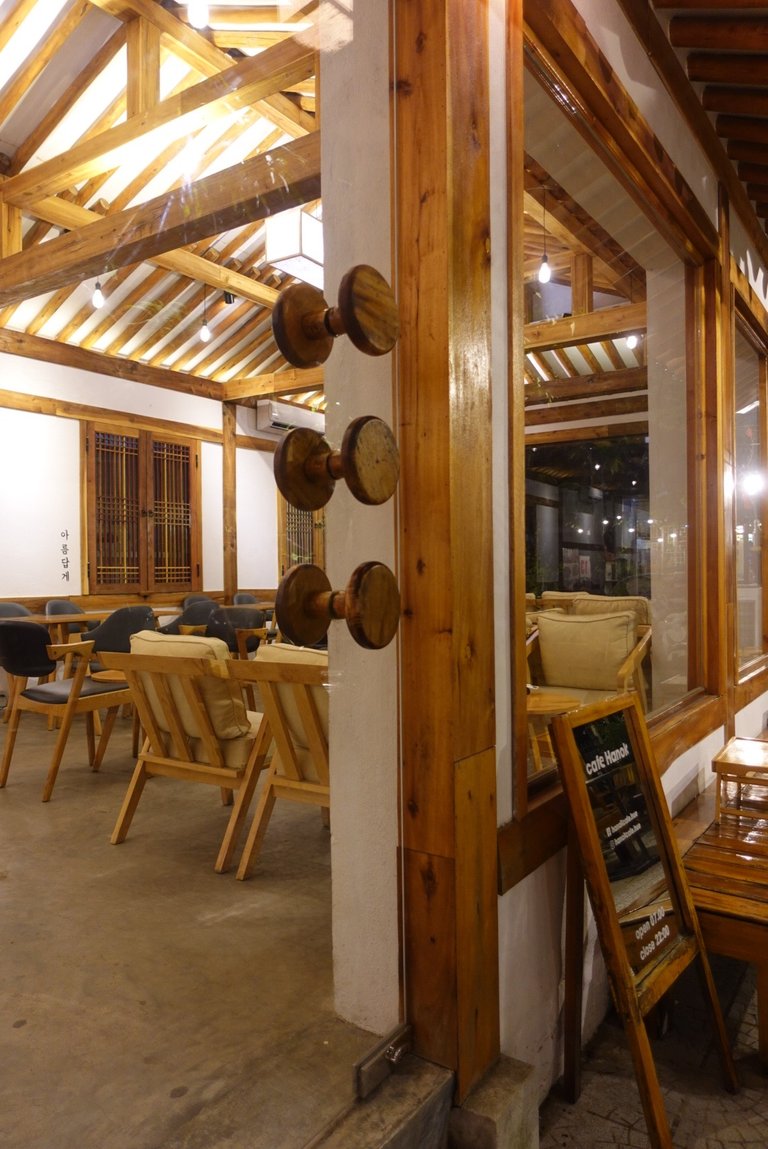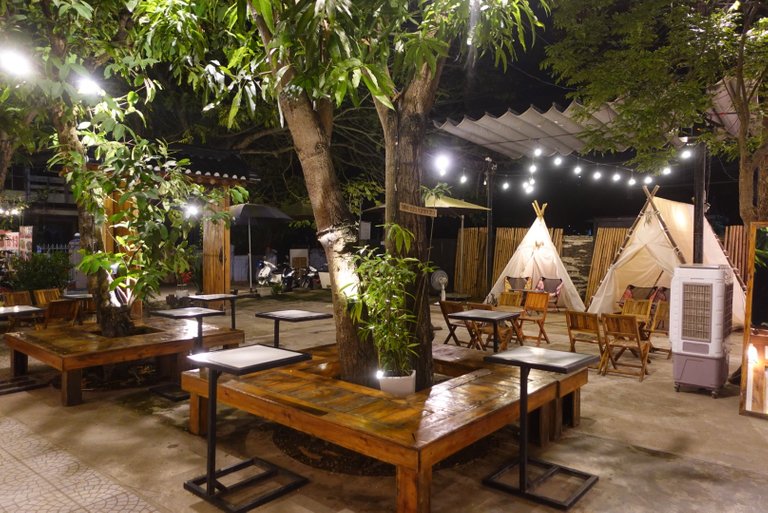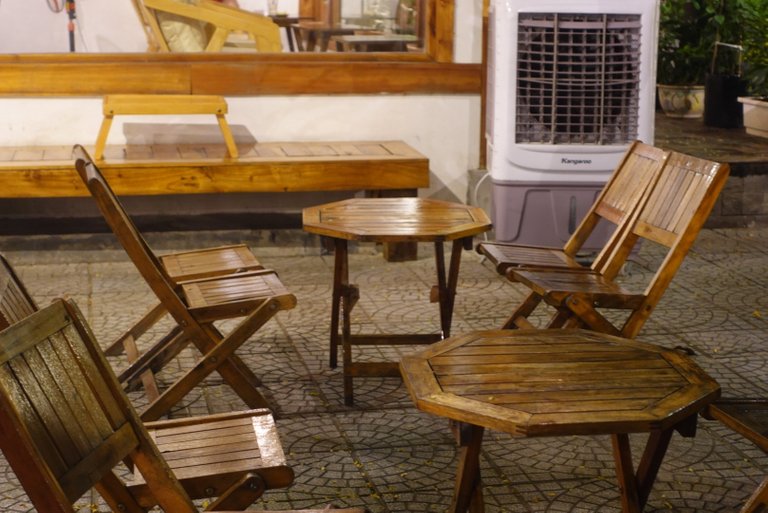 There is a small corner on the edge decorated with ropes with beautiful flowers that look very impressive. I believe every girl and woman loves this area, lol! At present, kerosene lamps are less common in our country, it was mainly widely used in the past, since the advent of electric lamps, kerosene lamps do not seem to have as many uses as before, so it is often used for decoration rather than lighting. And a few pictures below are a few small corners of the shop that I took.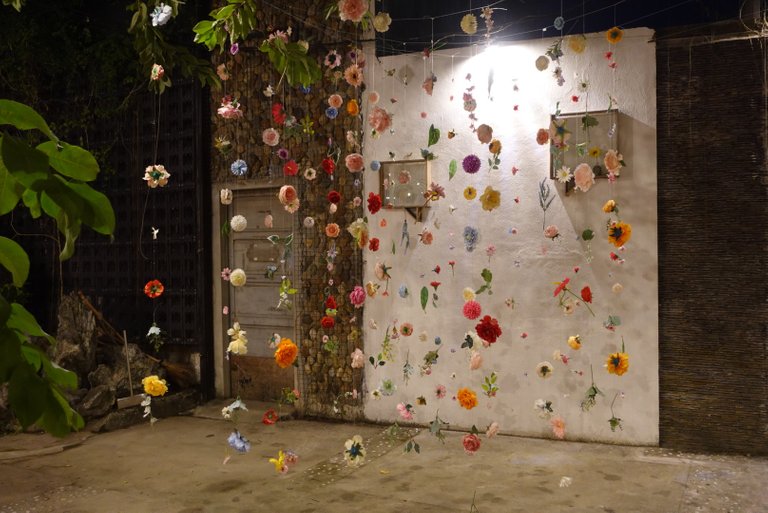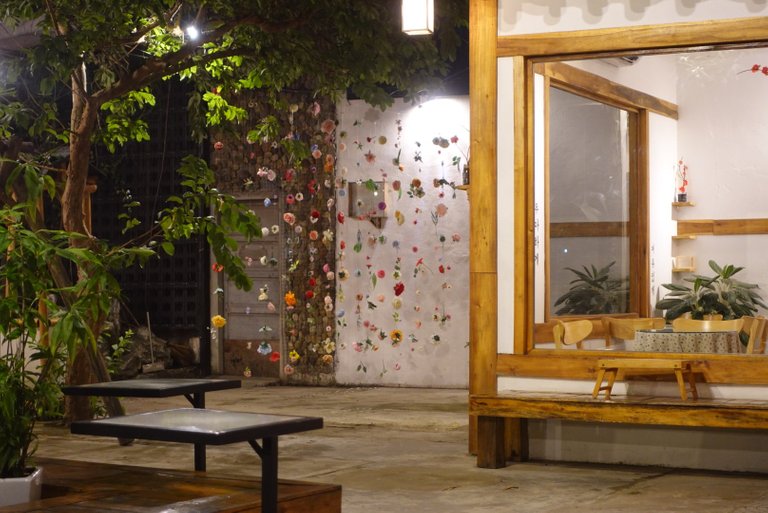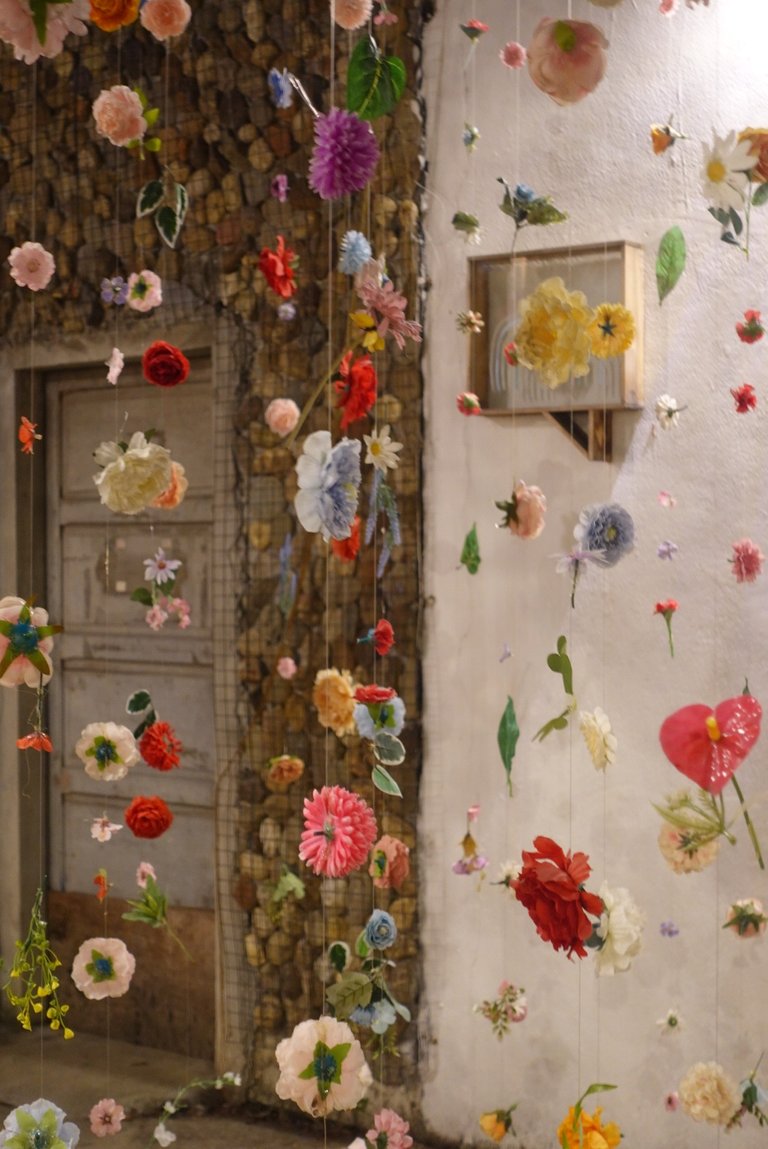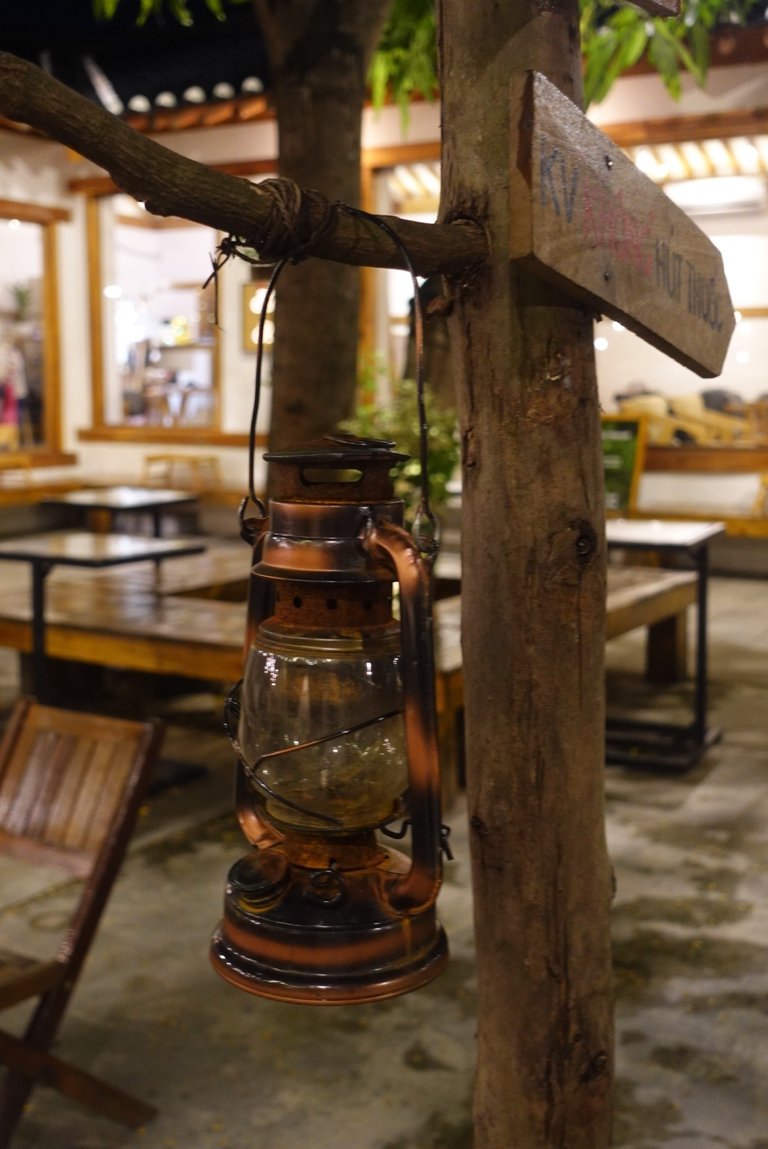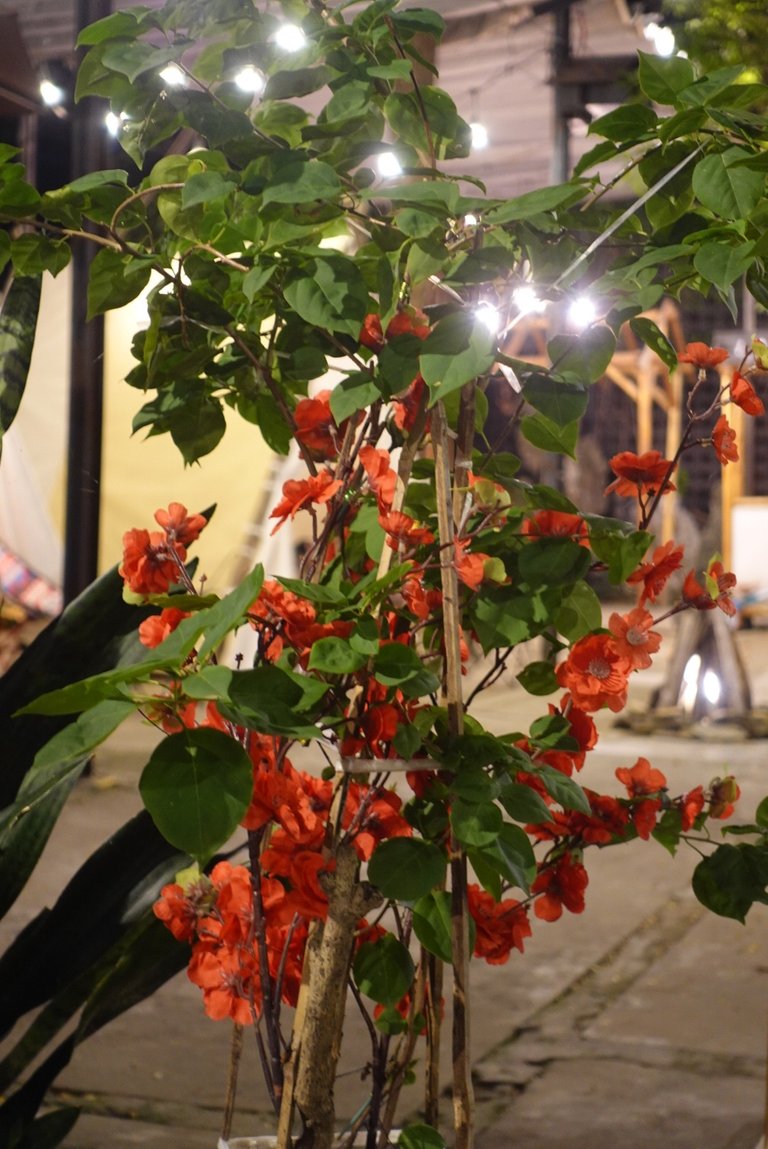 The special thing is that there is a small area with tents, this is an ideal place for young people who like to take pictures, I really admire the owner of this cafe because they are extremely creative and catch the trendy. One thing I don't like when sitting in the garden is that it is quite hot, my body sweats very easily, even though I turn on the fan next to me, I still feel uncomfortable. So I decided to find a cool place in the inner area to sit.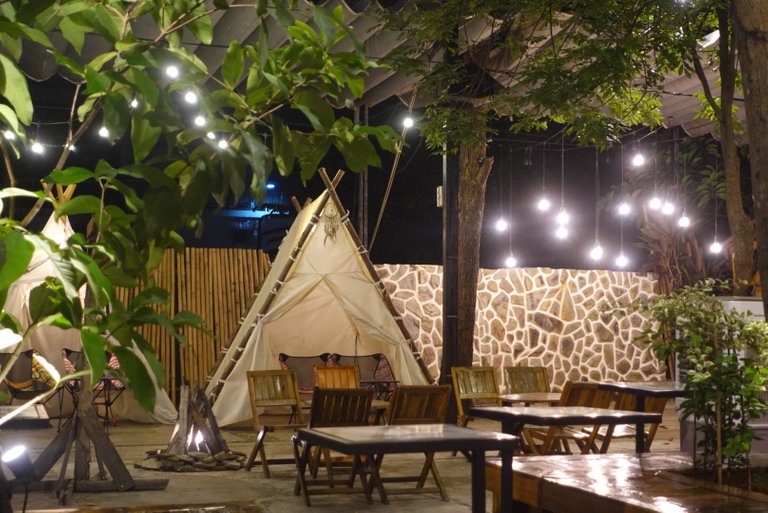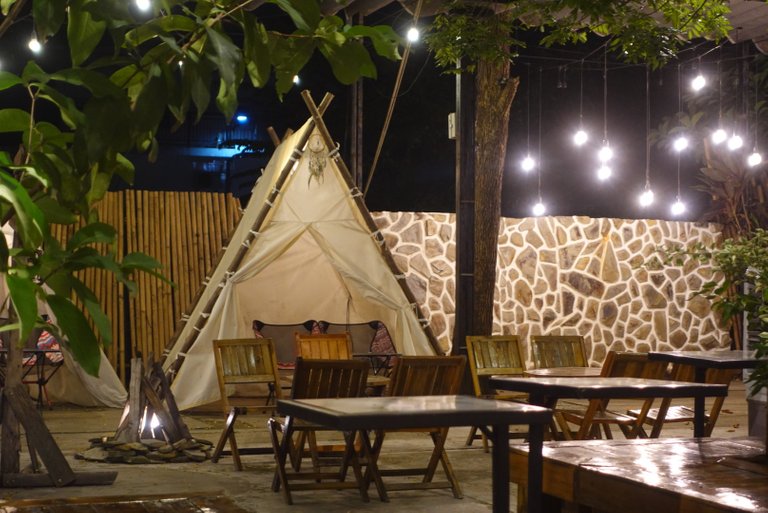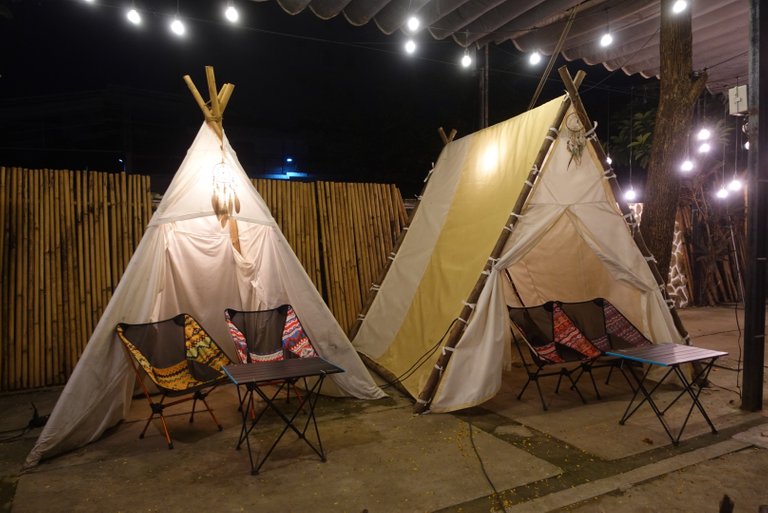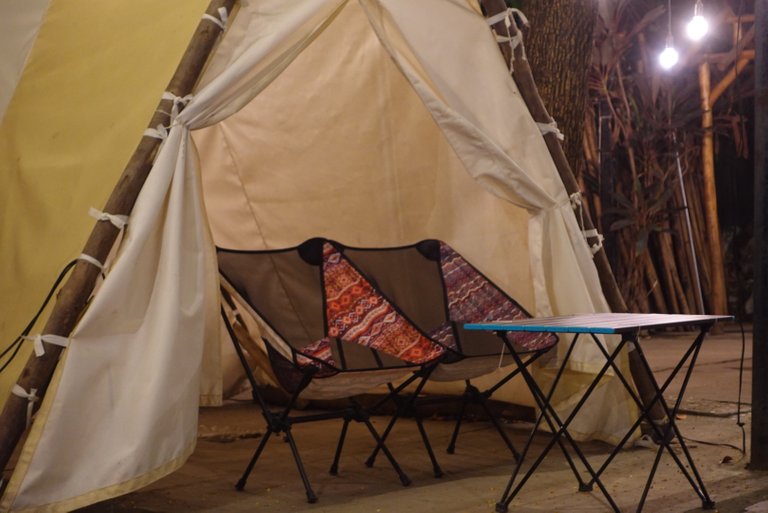 There are sayings in Korean on the walls, so I can't figure out what that means, lol. Besides, there are also a few sayings printed on the wall with lovely Hue intonation. The wifi password is also posted on the walls, which makes it easier for customers to connect to the internet without having to ask the staff. Nearby there is a small wooden frame hanging pictures of guests who have come here and want to keep good memories. There are a lot of pictures hanging up here, it looks so beautiful!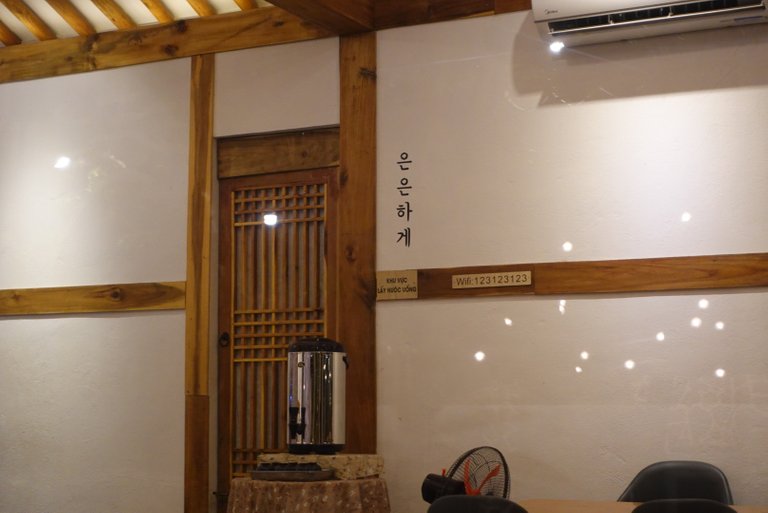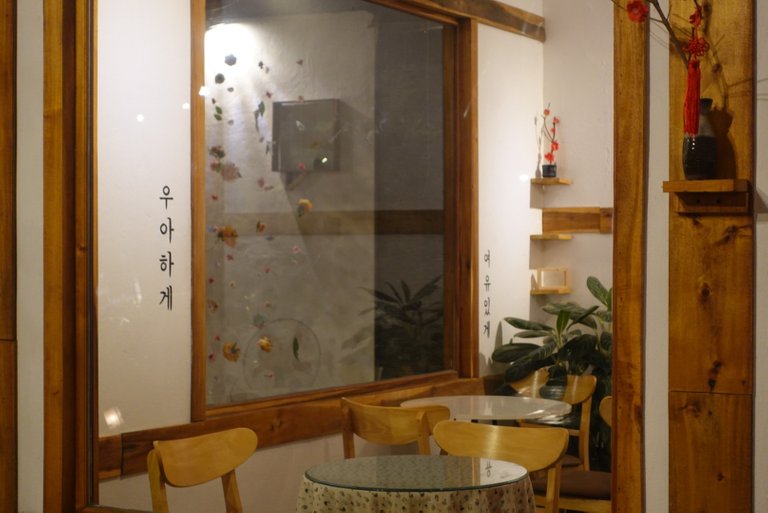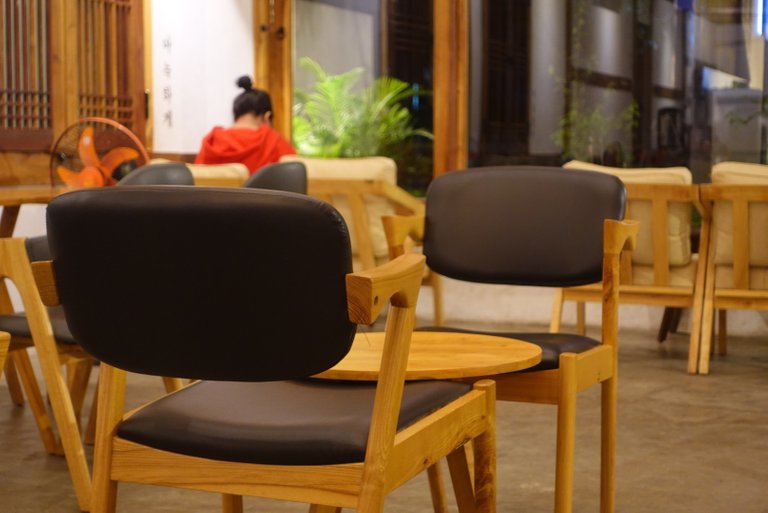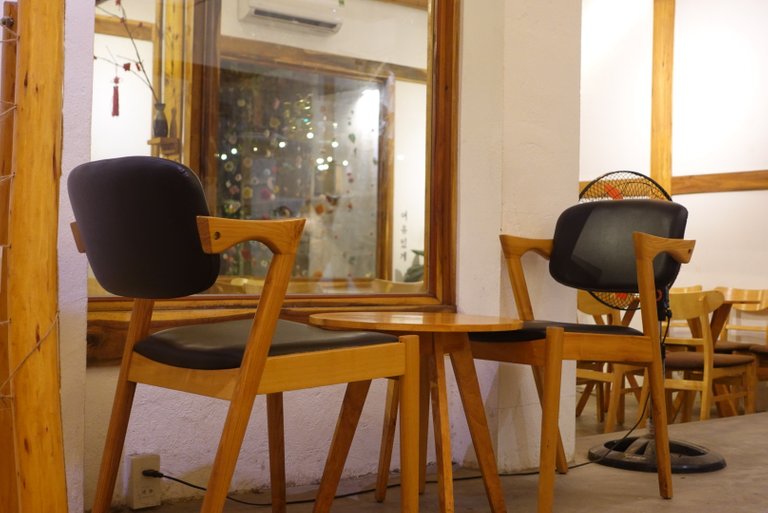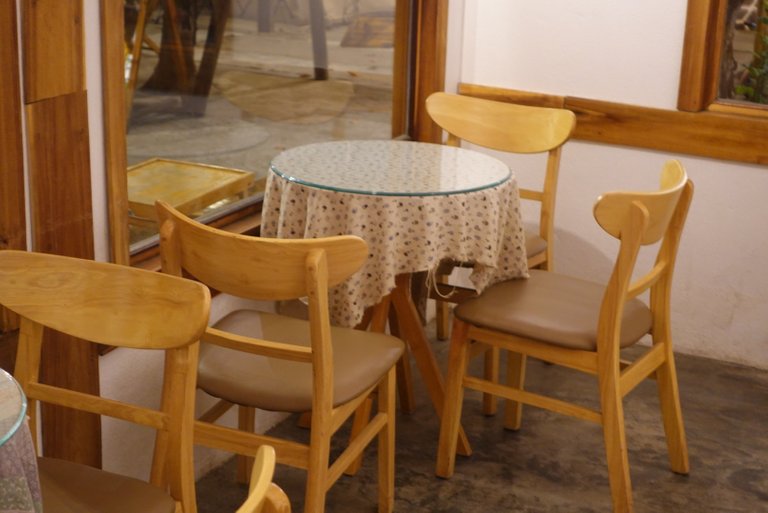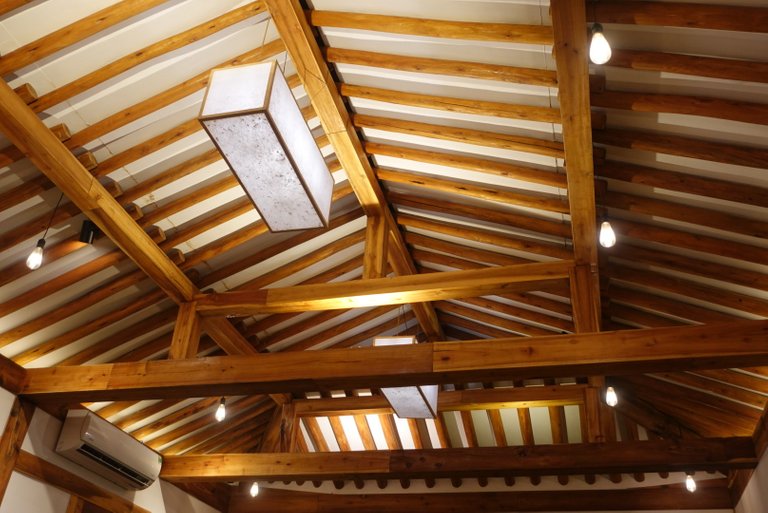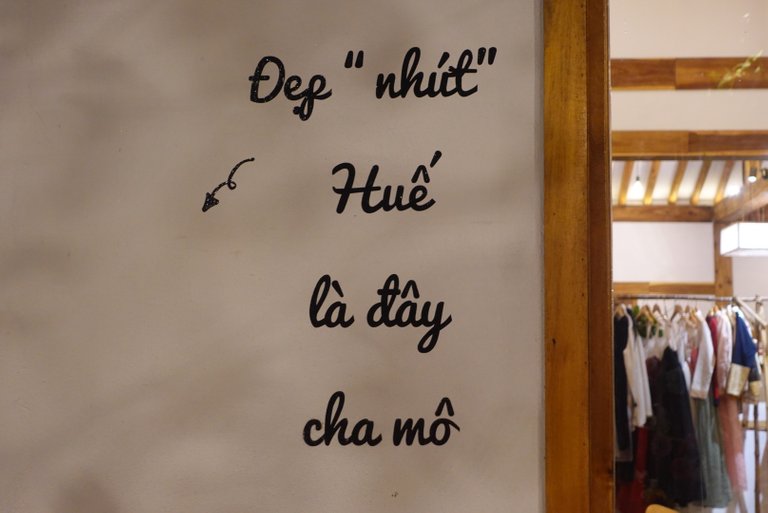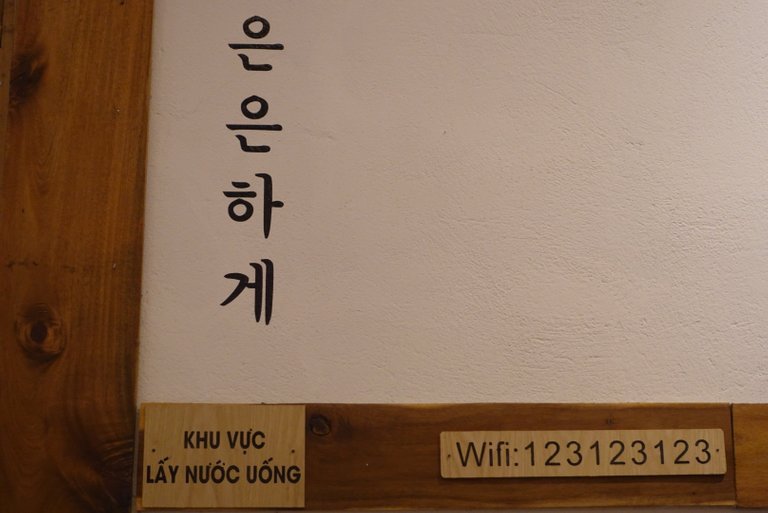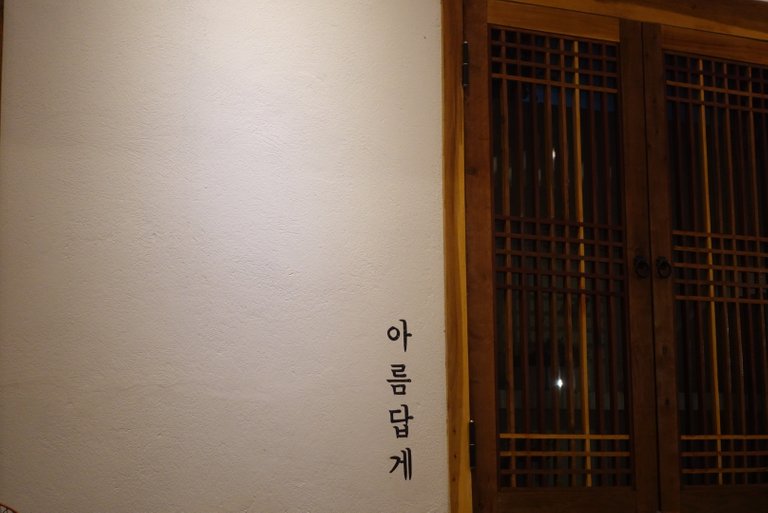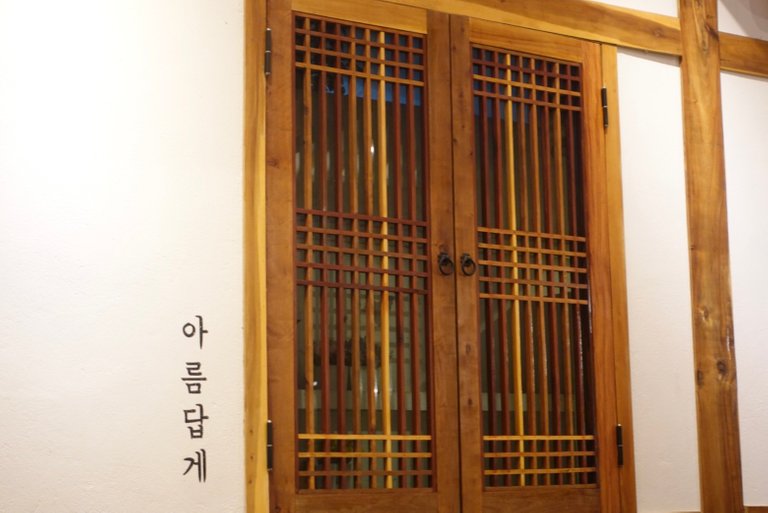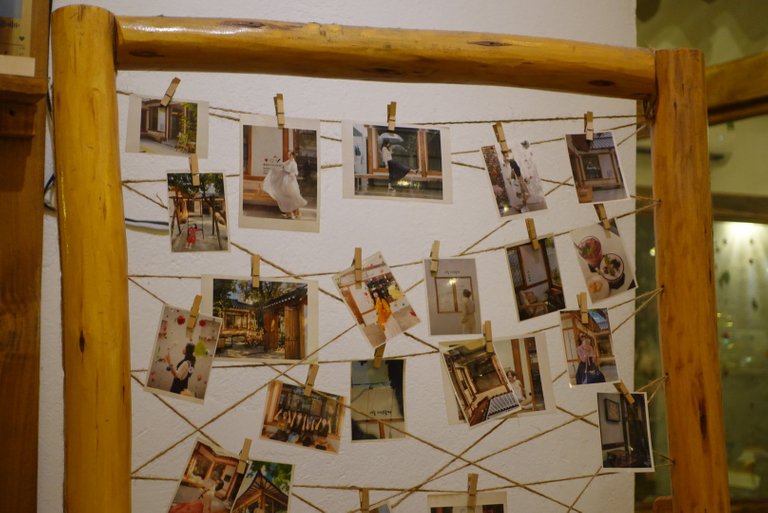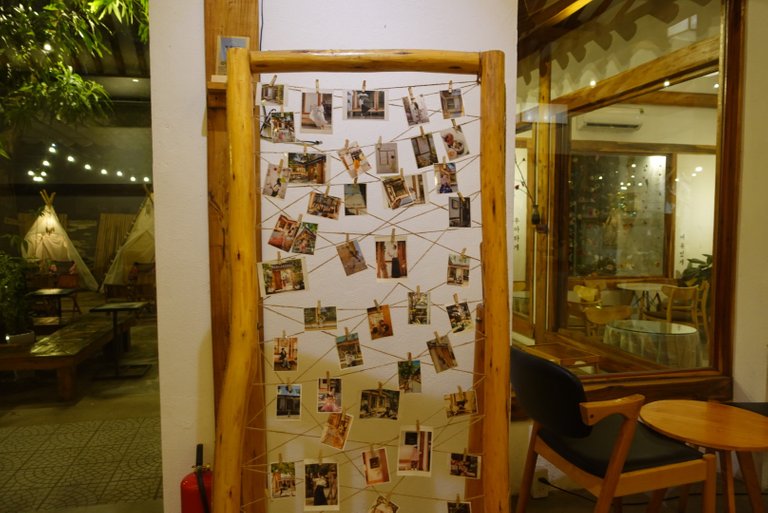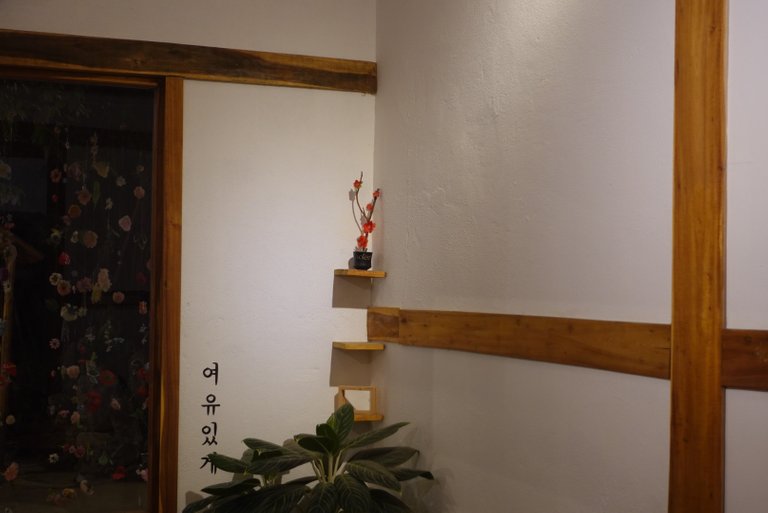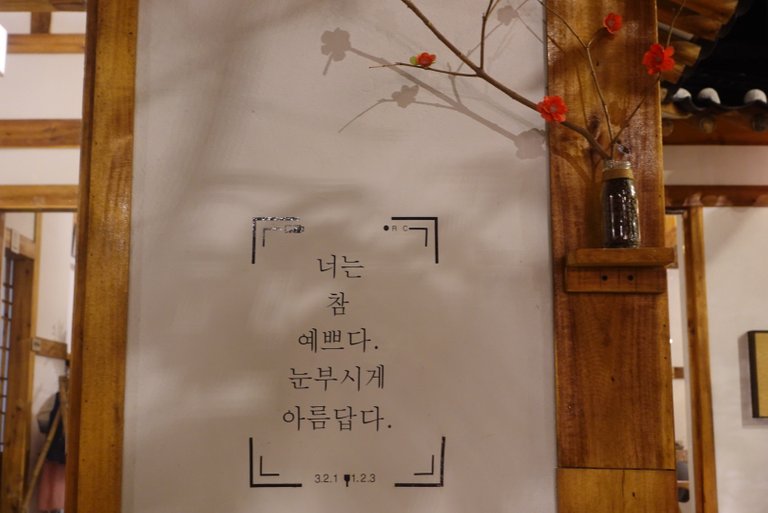 A special feature is that the shop also rents Korean traditional costumes and accessories, which are Hanbok for both men and women, the rental price is 30,000 VND / 1 hour. You can choose any set you like, and you have to pay at the counter before wearing it. Very pretty accessories for women such as hair clips, bows, hair bands, handkerchiefs; In addition, there are also men's accessories such as antique folding fans, wigs. It's really interesting.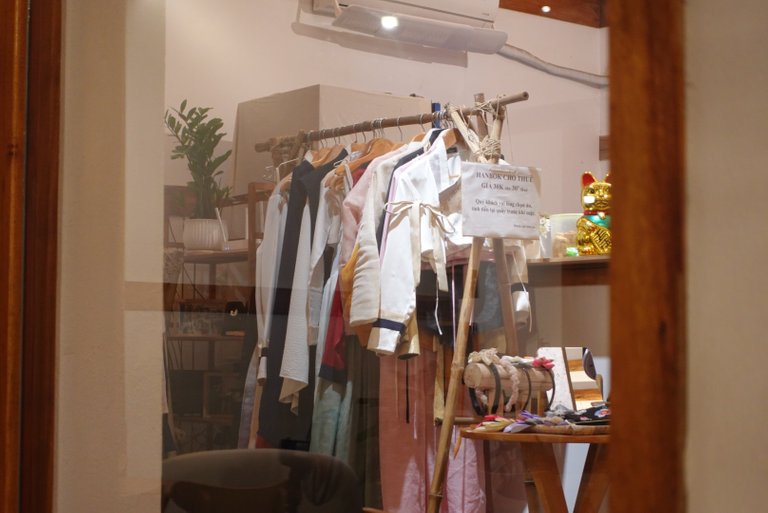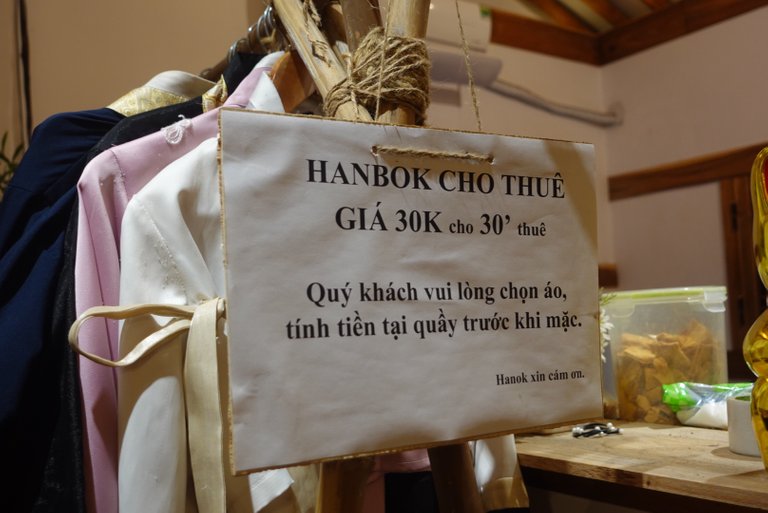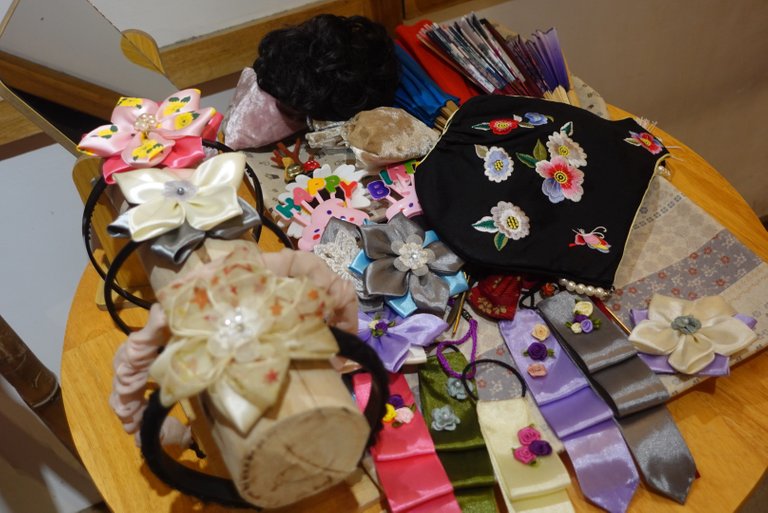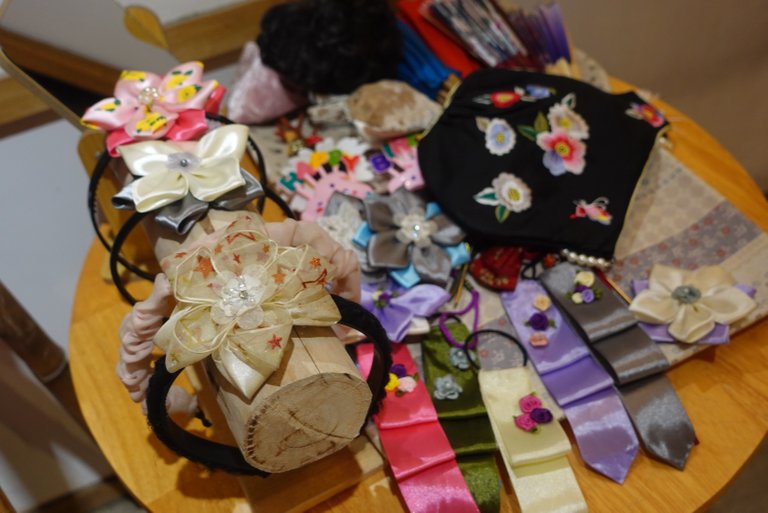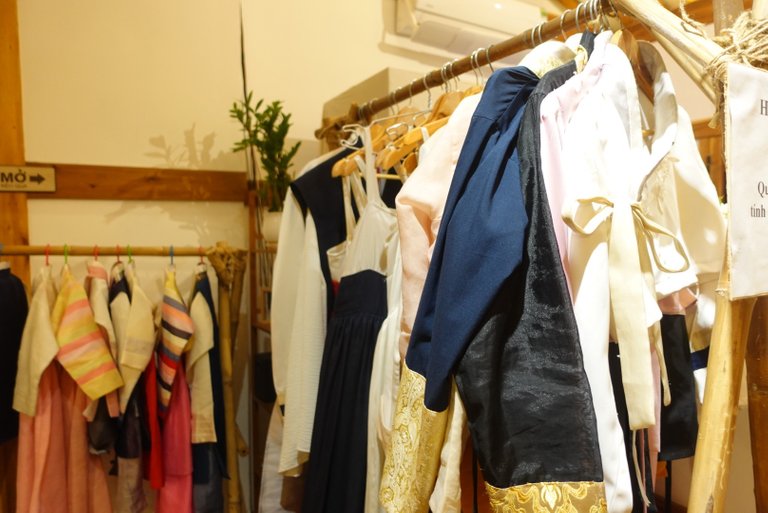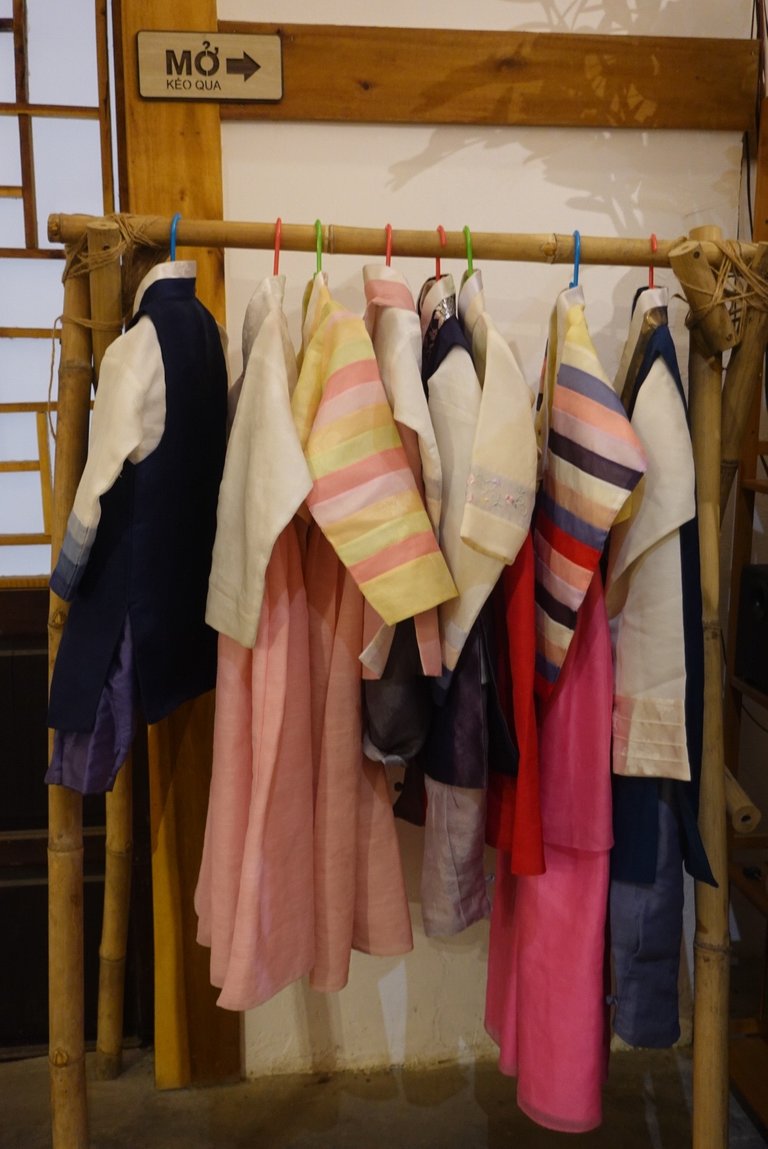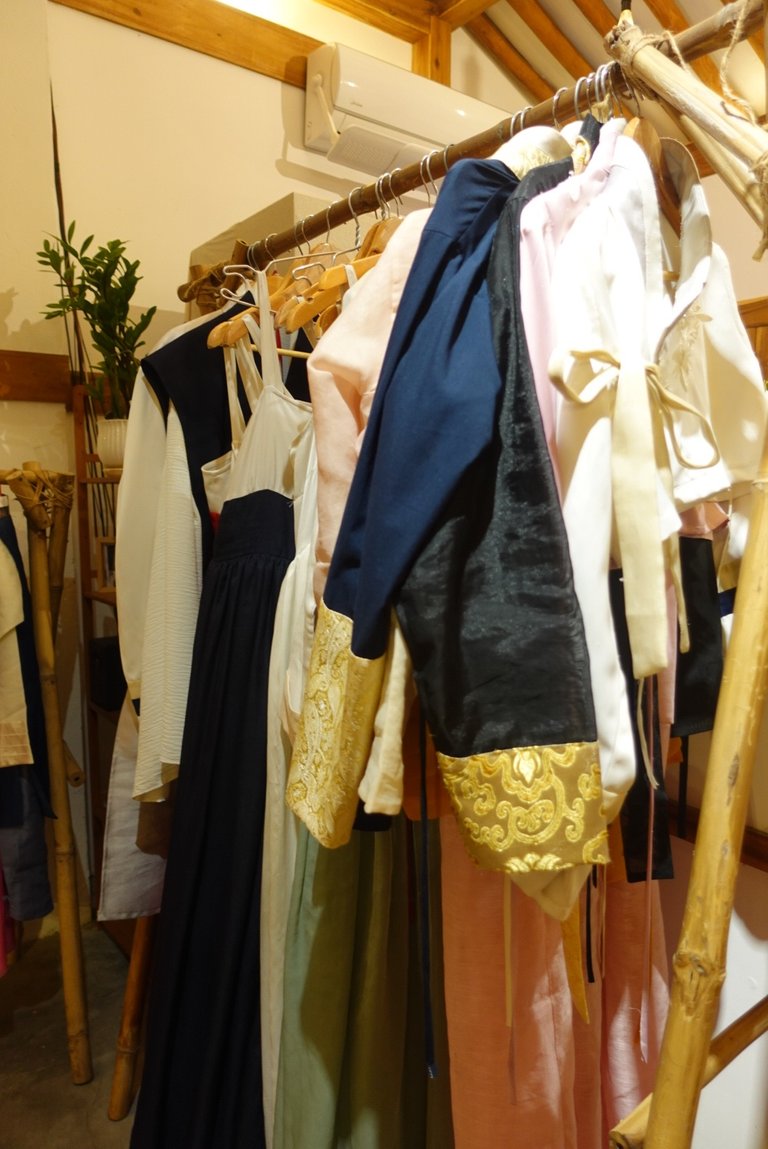 There are many different types of drinks here, such as Vietnamese fruit juices such as passion fruit, strawberry, toad, watermelon, carrot, orange, tangerine. Besides, the shop also has Korean drinks such as rice water, Korean cereal, Dalgona coffee. You can try new drinks here when you have the opportunity to come here! The price is also not too expensive compared to the coffee shops I went to before, the price seems to be almost the same, the price ranges from 23,000 VND - 45,000 VND. I ordered 1 cup of carrot juice and a cup of salted coffee, in addition, I also ordered a small plate of cake, this is the kind of cake that I used to eat when I was a kid, now I can't seem to find it in the grocery store. My girlfriend also took a few pictures for me to keep as a souvenir of this outing. I really love it!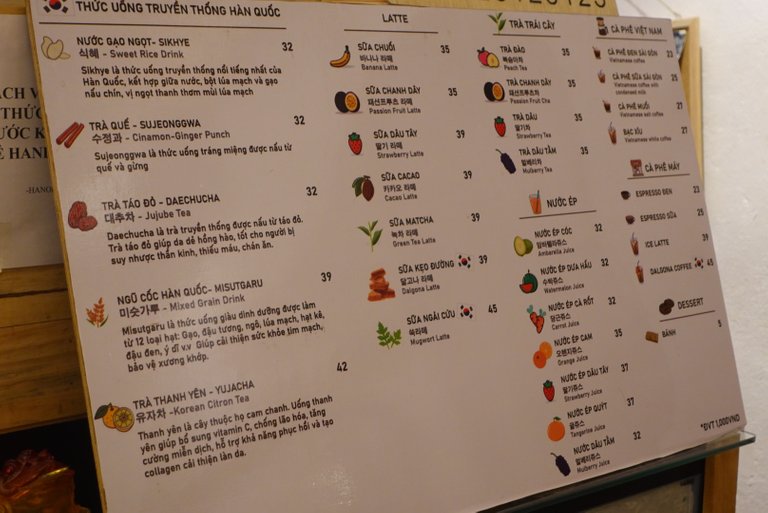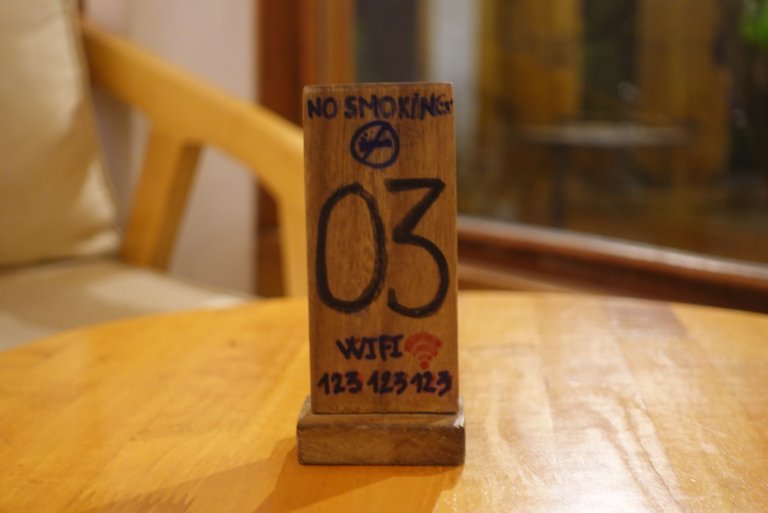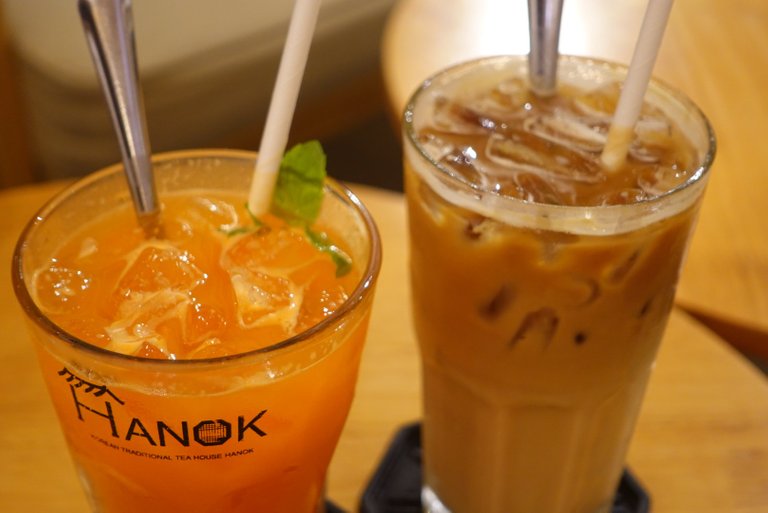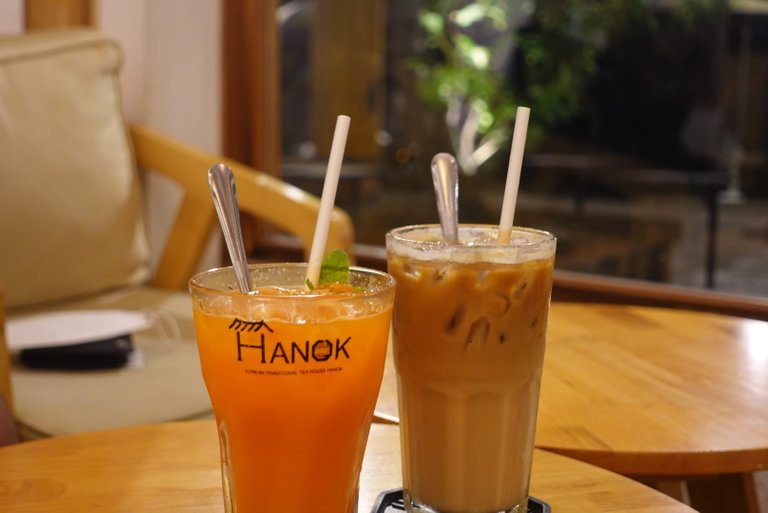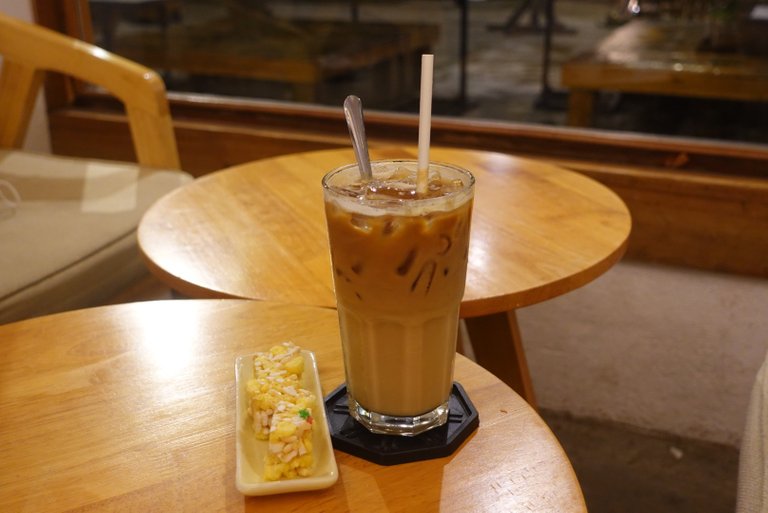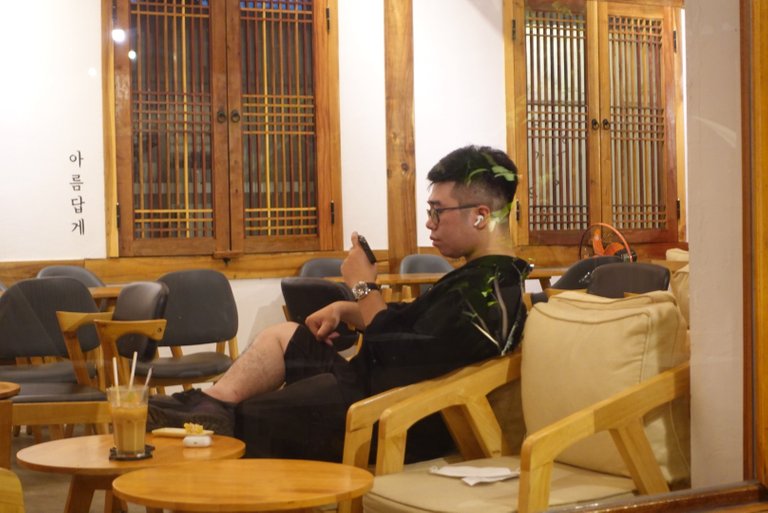 Hope you can know more places through my article. If you have a chance to stop in the beautiful city of Hue in Vietnam, don't miss this cute coffee shop! Thank you so much for reading my article, see you soon!