Hello everyone, hope all is well with you all.
It has been a while since I posted and engaged in this wonderful community, and truly I have missed engaging on creative content by you guys. My daily activities have had me up to my neck. Right now, I miss my freedom.
Anyways, I don't want to bother you all with my long talks, but to tell you about how interesting my culture is. Igbo Culture.
This morning, I got a notification on the discord channel about the new features topics and this one got my attention. A feature post to talk about your cultural festival. Oh! Yeah an interesting topic for me and I have got a lot to share with you.
Today, I'm going to talk about my cultural festival which is a masquerade festival. Here, in West Africa, Nigeria. We have three major ethnic groups; Yoruba, Igbo, and Hausa. They all have beautiful cultural values, one that will catch your attention.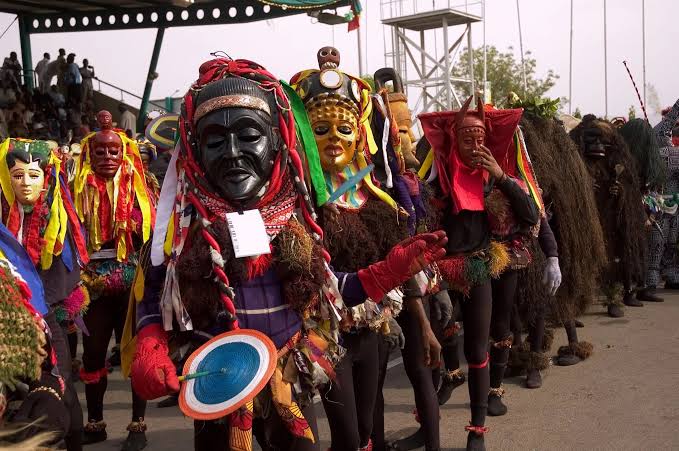 source
In Igbo land, our masquerades are seen as mysterious beings that infect fear at the sight of them. In the Eastern Part of Nigeria, when a masquerade is seen in public, it means something great has happened and they are to be treated with respect because it's believed they are bonded with spiritual beings in a human body making them feel intoxicated with great power.
Most of the masquerade is seen with masks on their face, while some carry carved horrifying images on their head, well that depends on where you come from.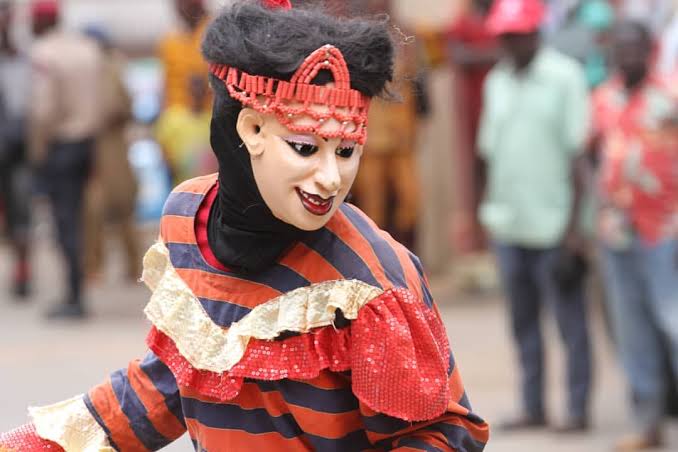 source
In the southern part of Nigeria, there is a masquerade called Adamma. This masquerade is a maiden spirit mask but worn by men. It is very decorated and gorgeously dressed in colorful attire. And when it dances people can't resist but dance along. Sometimes I wonder if it's a man in there. Also, we have the aggressive ones. Likes of Mkpamkpanku, Ijele, and others.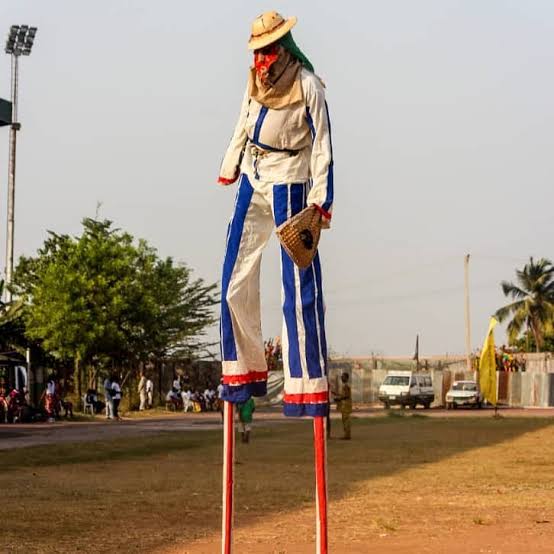 source
The Mkpamkpanku masquerade is an aggressive, agile, and notorious one. Mainly worn by youths. Most times they have tied around on its waist with ropes to restrict it from overreacting.
In a festival like this, it's advisable not to play around with the aggressive ones because of the strange powers on them, but the beauty of masquerade makes me realize that I have an origin. A history and culture to tell my unborn child.
I hope you enjoyed reading my post. Have a great day ahead.