Hi all 👋🏻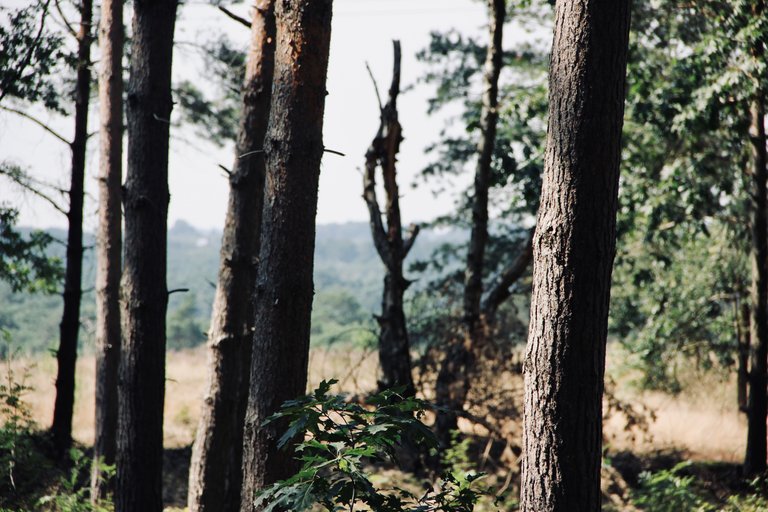 Today I want to share with you something special. Sometimes if my energy and mood is low… I tend to go to MOTHER NATURE.
Walk through it and re-charge myself. I feel energies and sometimes busy areas and/or people do tend to drain me.
This was one of those days… many moons ago🌙
I just needed to head to a forest and re-charge myself. Be one with nature 🥰
It was a Walk through the forest of The Brunssummerheide in The Netherlands.
All the way in the south of the Country, in the province of Limburg. Very close to the German 🇩🇪 border. (As you can see on the map below)
With this post I'm joining in at the Wednesday Walk challenge and Make me Smile challenge. That are hosted by @tattoodjay and @elizacheng every week on Wednesday.
‼️Have a look: Here in the Wednesday Walk Community if you want to join in!
Or @tattoodjay's Post with how to enter!
I will guide you now through my photos and walk as I follow the time stamps of them. So you can walk along with me through this enchanting forest and look at all the details and surroundings I show you and re-charge yourself… 😉 feel the calmness.
Photos are taken with my (late) Canon eos 550D and 18-135mm lens in August 2012.
Location of this walk on Google Maps, see the yellow star ⭐️ :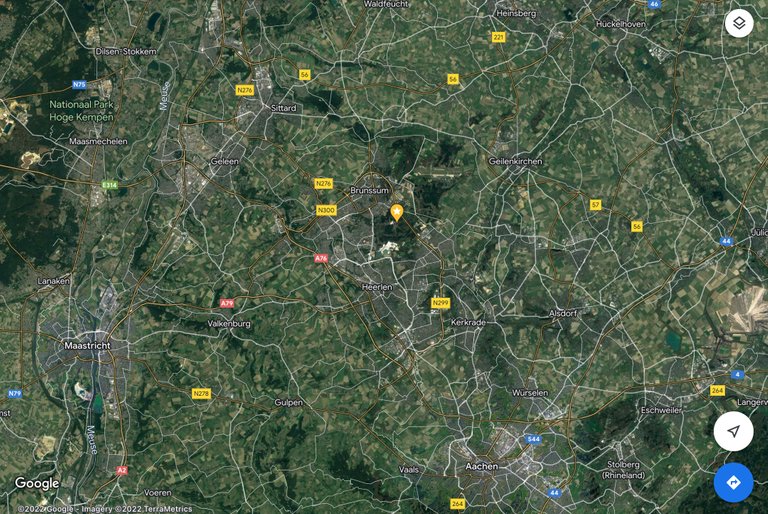 And a little bit closer:

Let's start our walk, Enjoy ☺️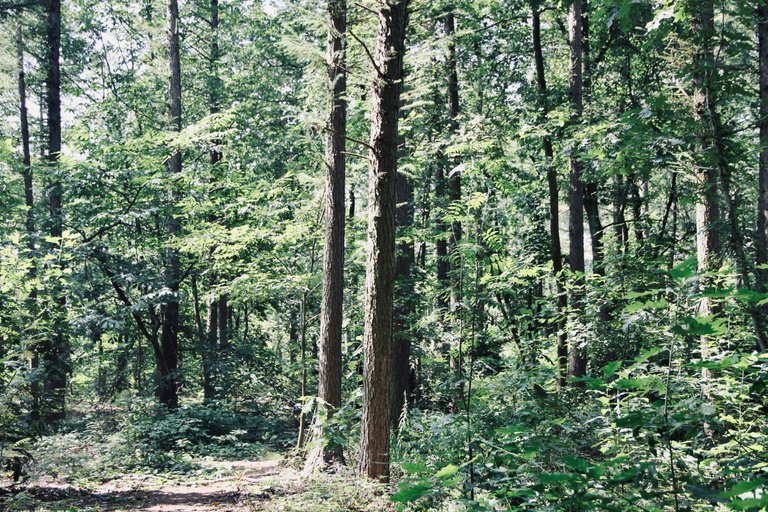 After parking my Classic Mini in a parking lot, I head over to the sand path to start my walk and quickly we are surrounded by the forest.
We follow sandy paths all the way through it.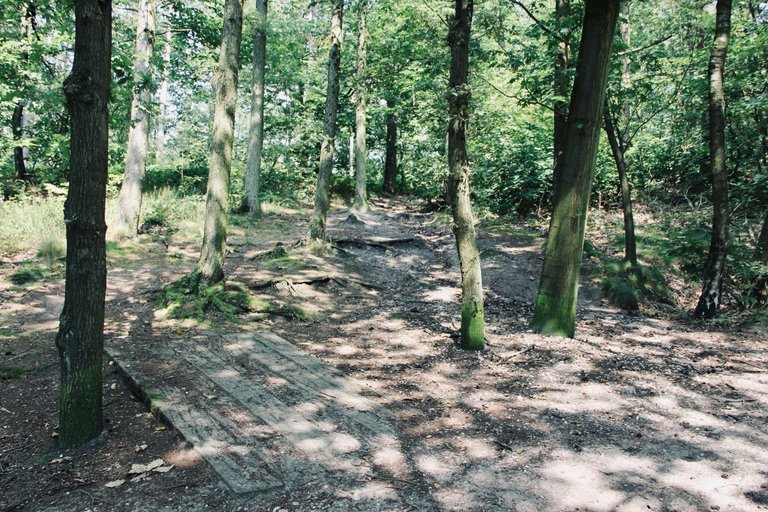 There are not many signs to follow, but we can just walk around and see where we end up. Let's walk over those wooden beams…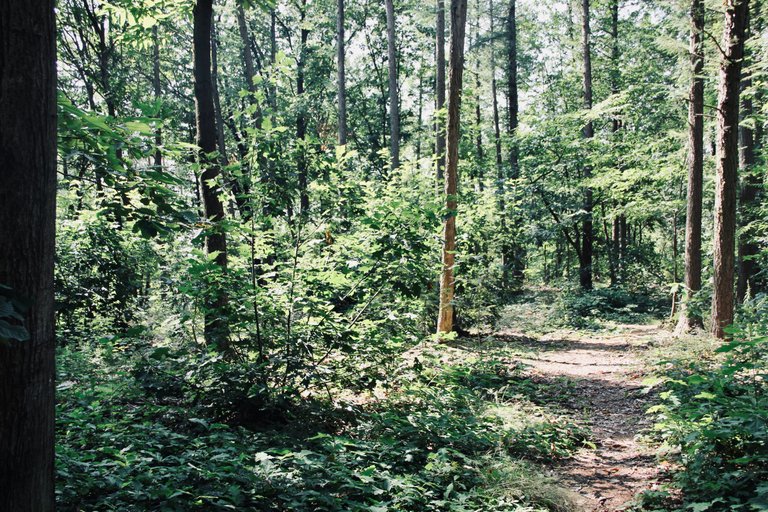 It's so green here… nothing like this where I live now in Spain. (In the South)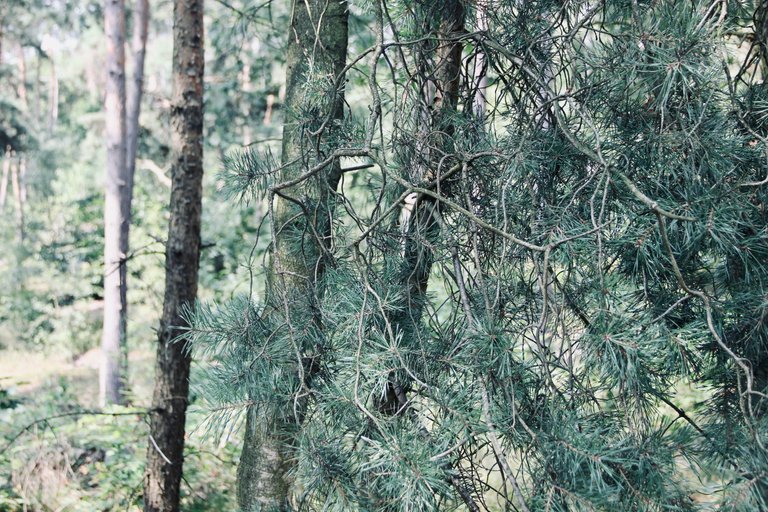 We see branches hanging low.

The sun is peeking through the tree tops. It's around midday when I started my walk.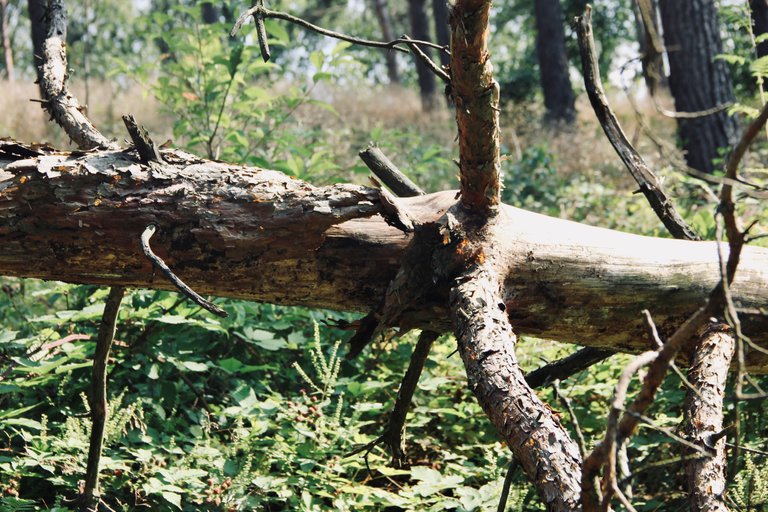 Fallen trees on the forest floor, they make great photo opportunities 😉 with lots of details and textures. You know by now I love details…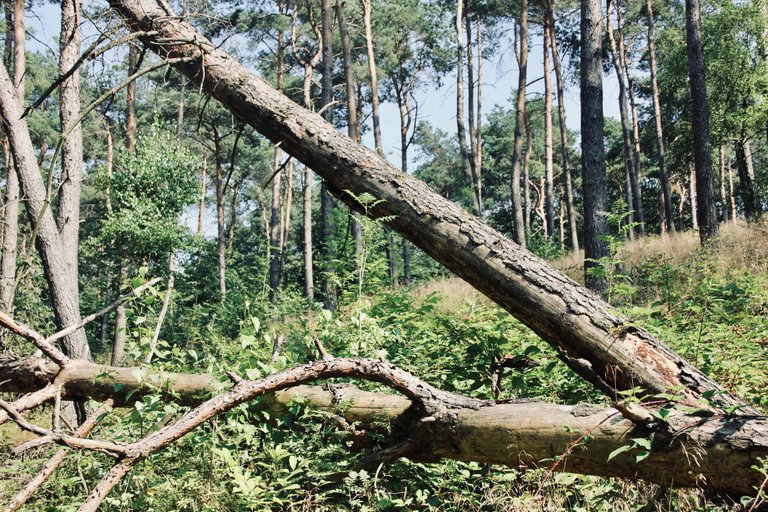 More fallen trees… surrounded by the forest vegetation.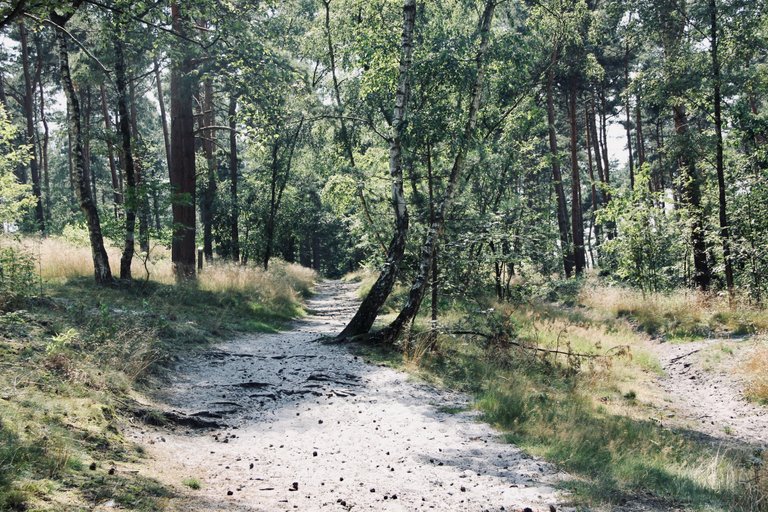 The sandy path consists out of really fine white sand. It is cold when you touch it/ go with your hand through it. I like the feel of it.
Imagine: taking a scoop up… the sand is so cold and fine it runs through your fingers… I just love that feeling. 🥰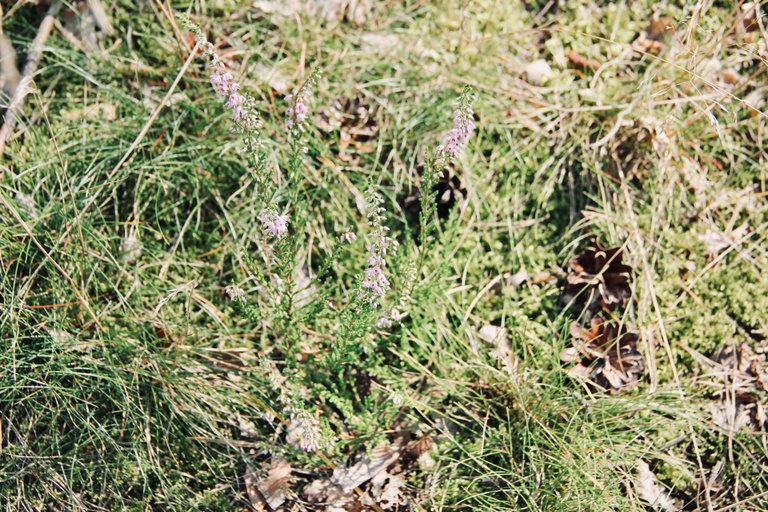 Little flowers around us.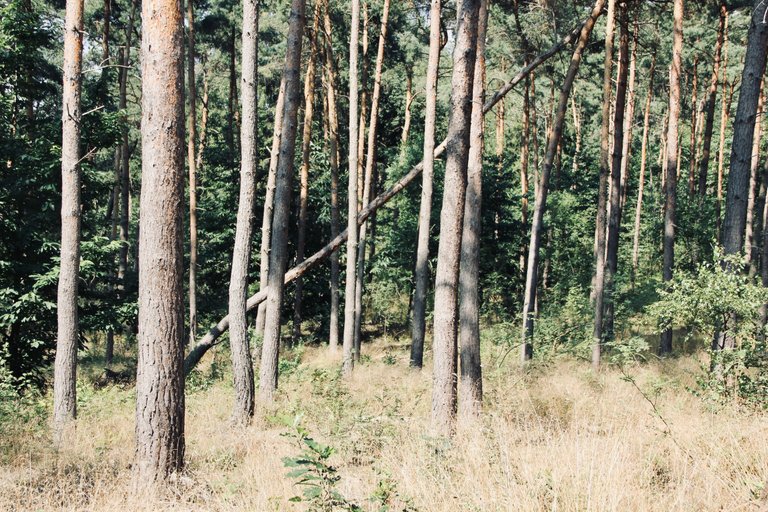 Nicely and neat tree lines…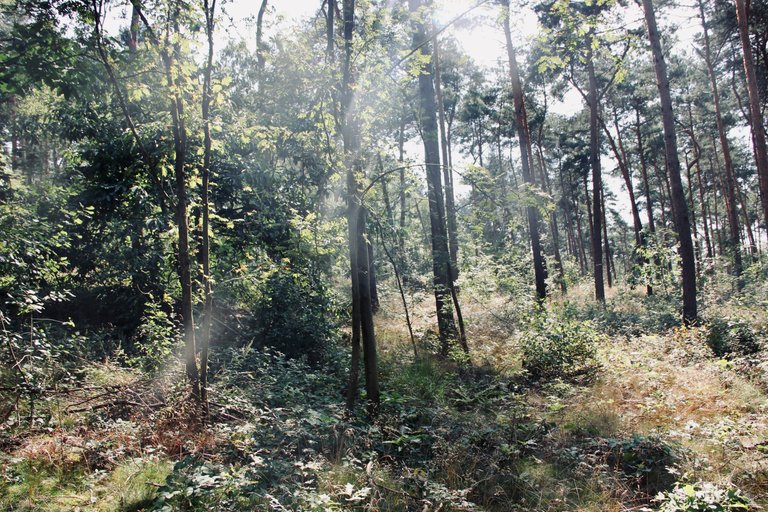 The sun is still there, greeting us ☀️👋🏻

The paths are long. You could walk an entire day around here and see so much.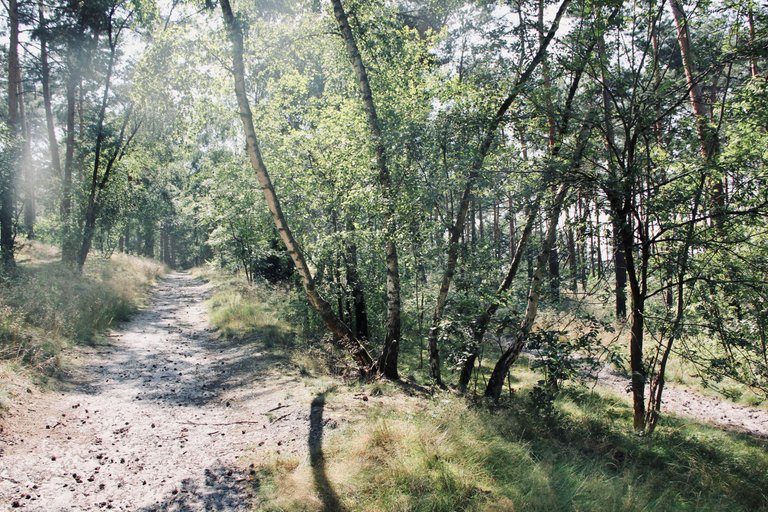 Beautiful shadows along the path.
Can you feel the Calmness…

Let's take a few photos of the shadows.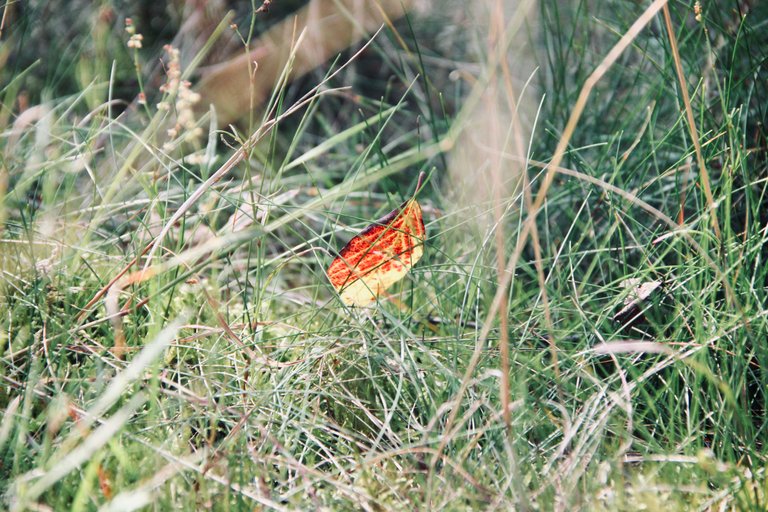 Here I found a leaf 🍁 🍂 lit up by the sun. Barely touching the forest floor as it is held up by grasses.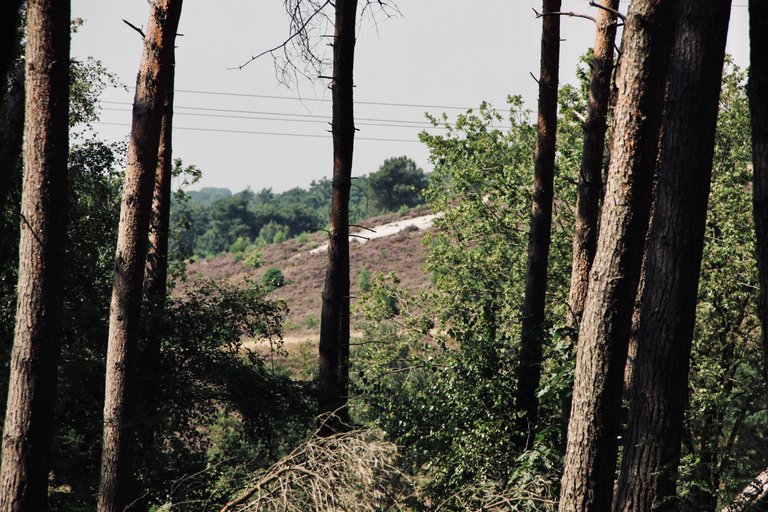 Through the trees we see "The Heide" now/ Heathland. We stay in the forest this time.
Let's walk further.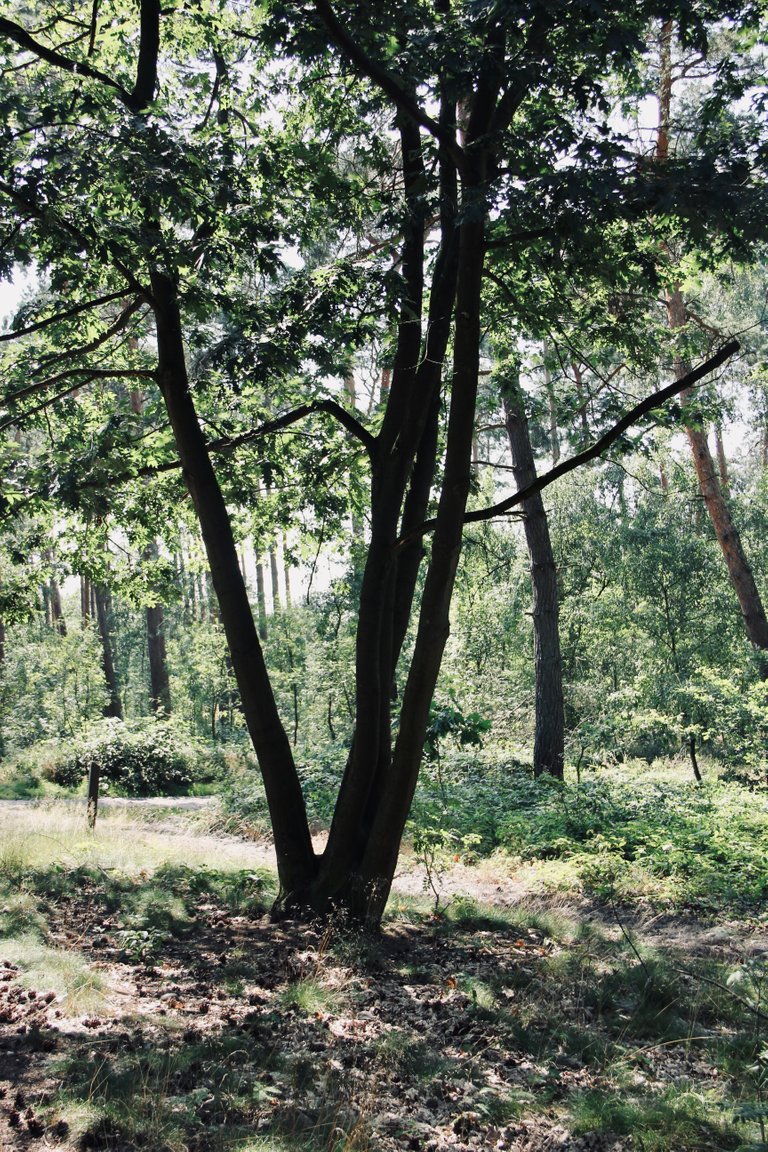 Beautiful trees everywhere.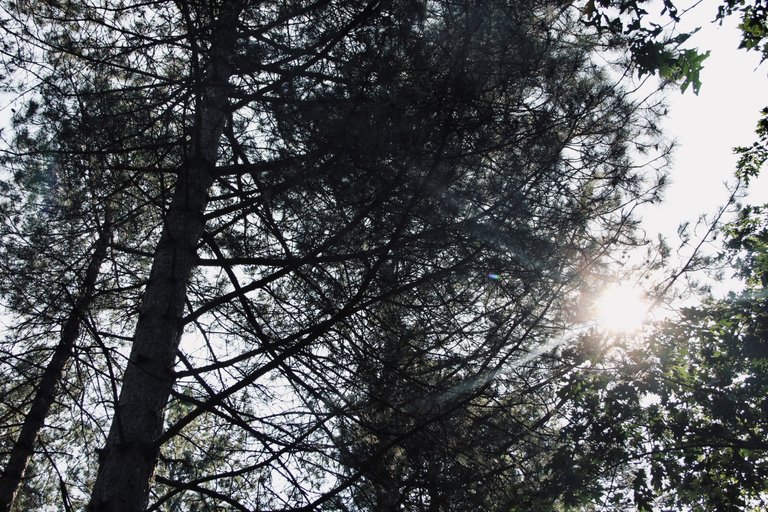 Tree tops above us. Let's take it all in. The ground, the trees and the sky / tree tops.
Nobody is around… just us.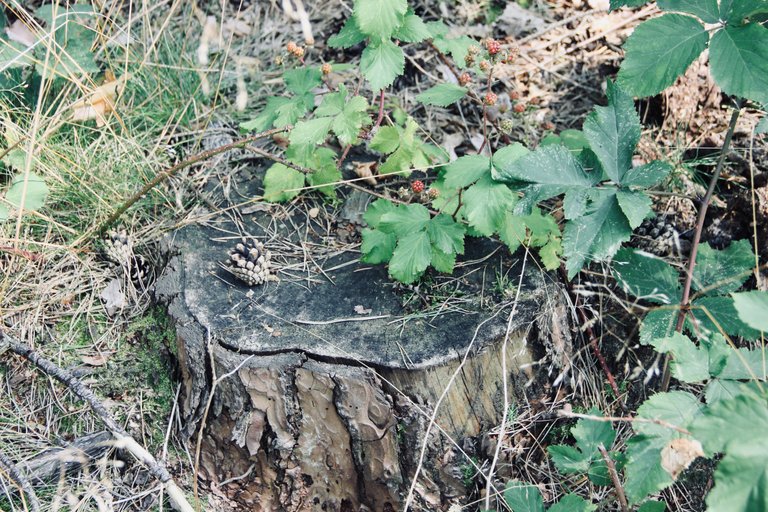 I see a tree trunk with forest berries and a pine cone .

Look how the forest berries are lit up by the sun.
Ripening slowly.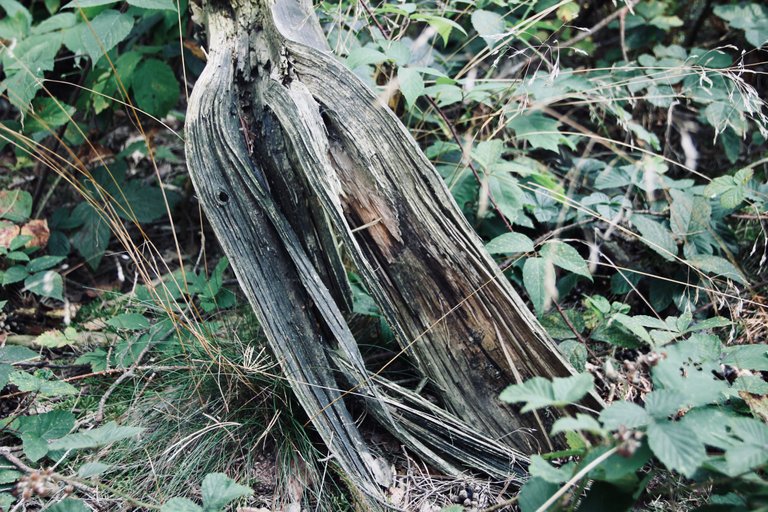 Decaying wood…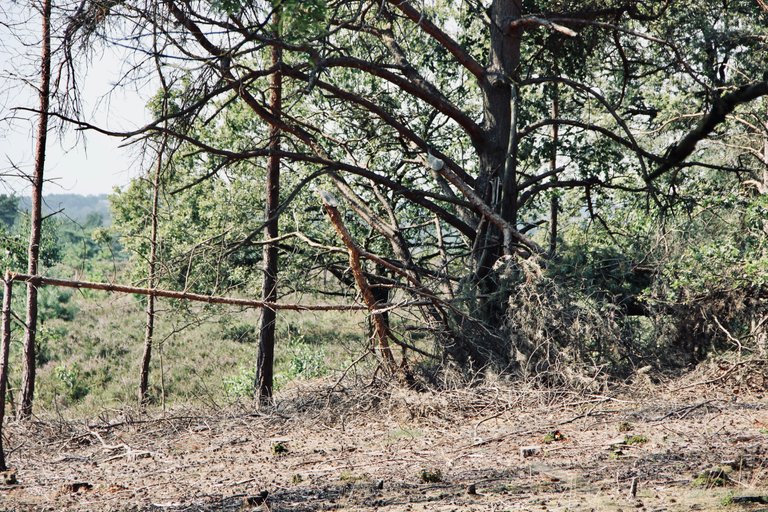 Some old parts, with lots of pine needles on the forest floor.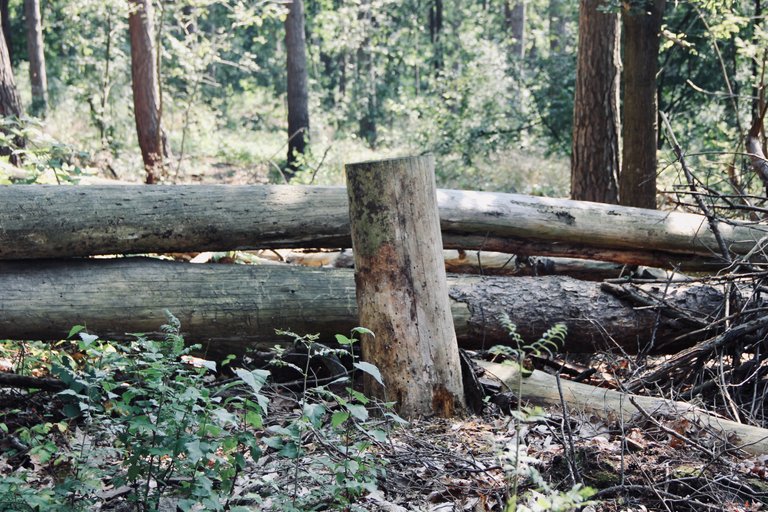 I discover a fence made out of trees.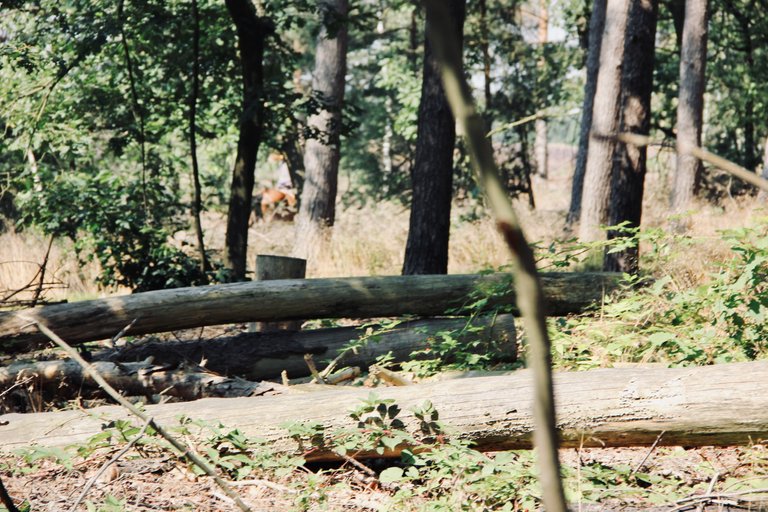 I'm not alone… do you see what I see?
If you look closely you discover a horse with its rider just between the trees. But they disappear quickly, as quickly as they showed up.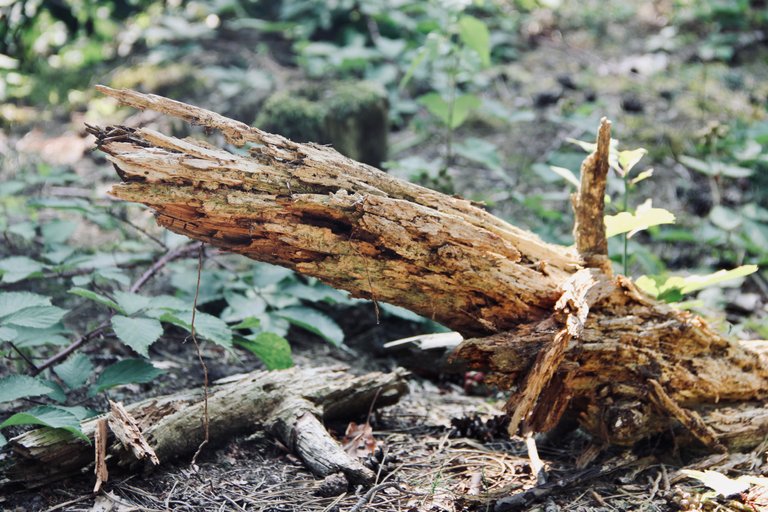 More decaying wood, this one is light coloured and captured my eye.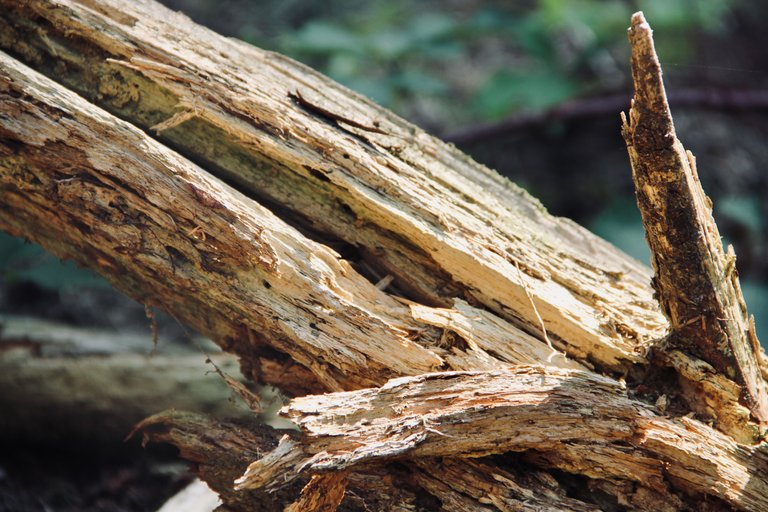 Let's look closer by…

I love the textures here…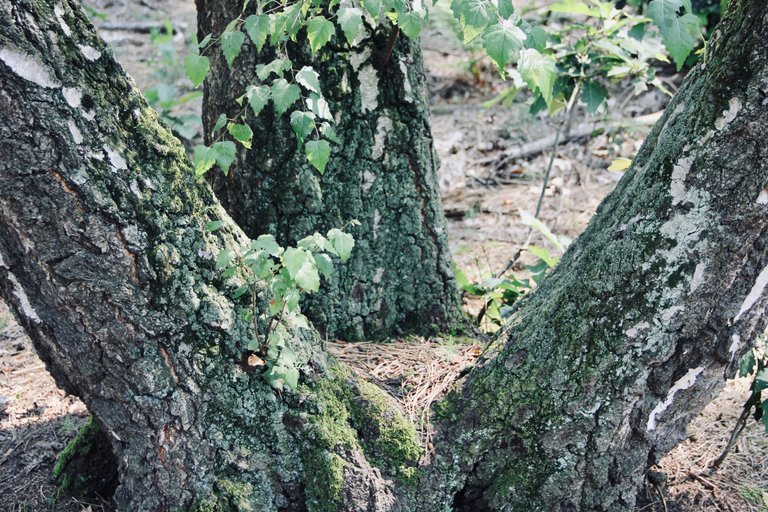 A tree with more branches out, standing as three together.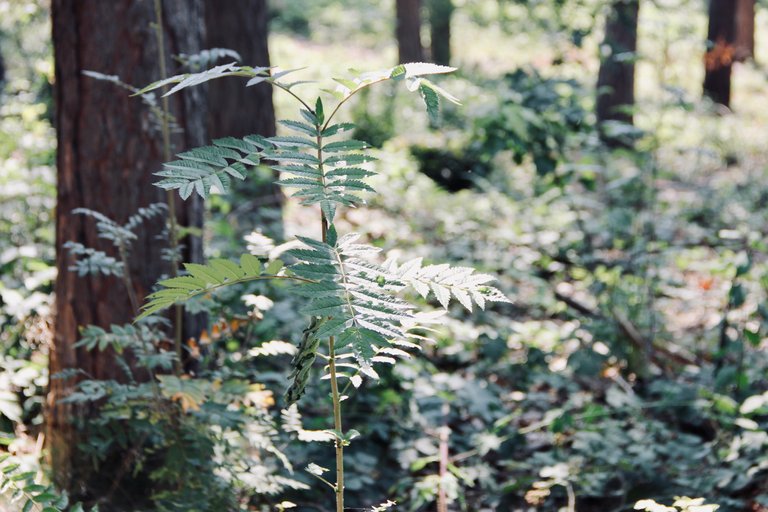 Vegetation lit up again by the soft sun beams.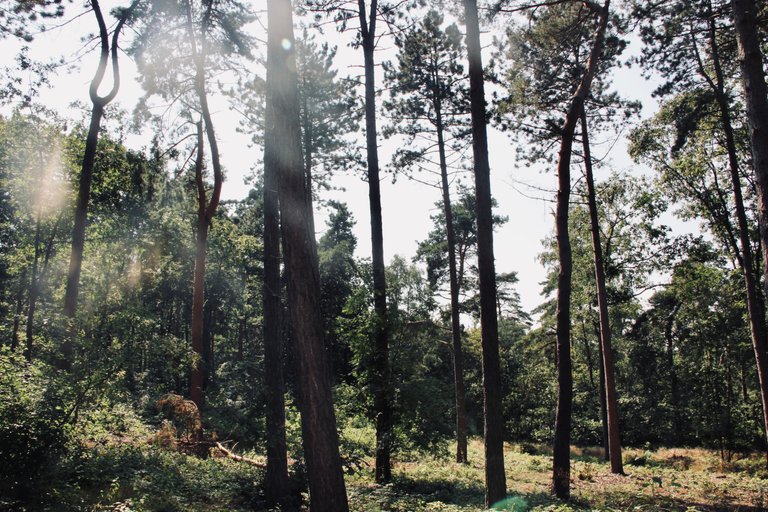 The surrounding view…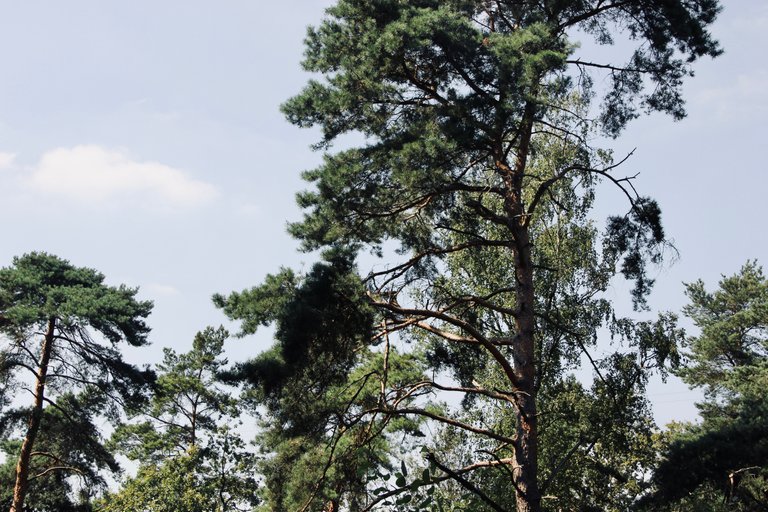 More tree tops standing tall above us.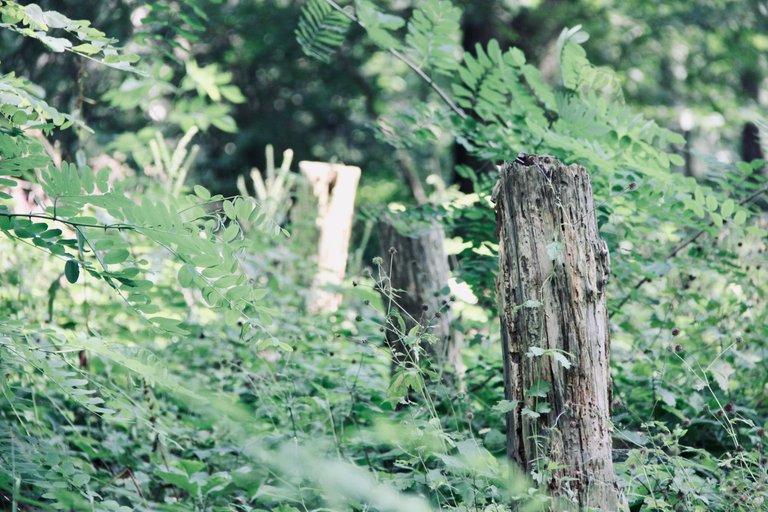 I find another fence between the vegetation. More like some poles…
Makes for some interesting photos.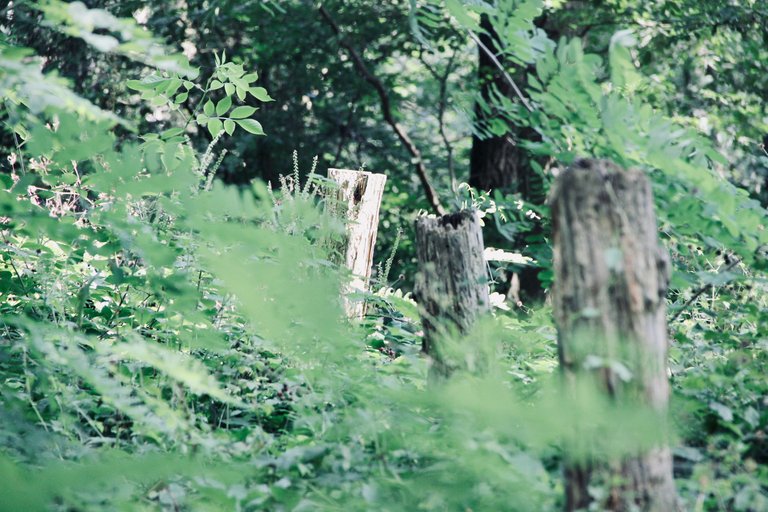 Let's focus on the last pole…
See what I mean. Beautiful, not all straight up or even in a line.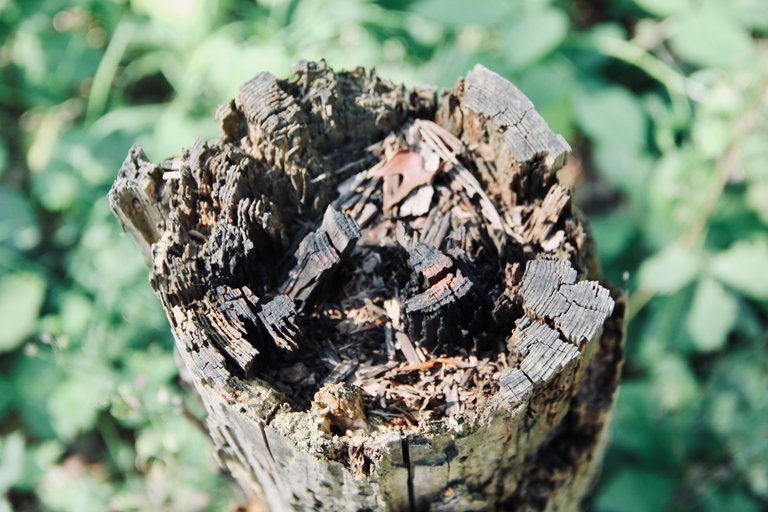 Decaying poles… Seen from the top.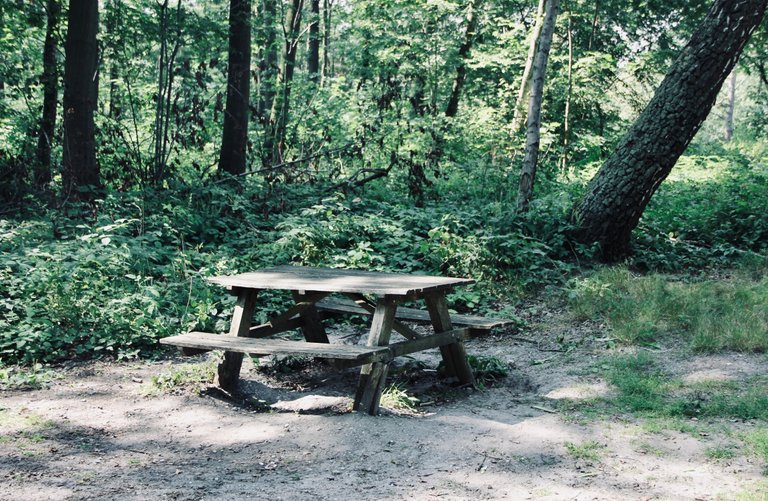 I find a picnic table. Let's rest a little while from our walk. Are you still with me?
Listen to nature… the birds we hear, a buzzing bee 🐝 that flies by. The trees and the wind through them. Let's take it all in… re-charge.
.
.
.
.
After we have rested enough… will you follow me further?
Here I turn around and walk back.
Let's go…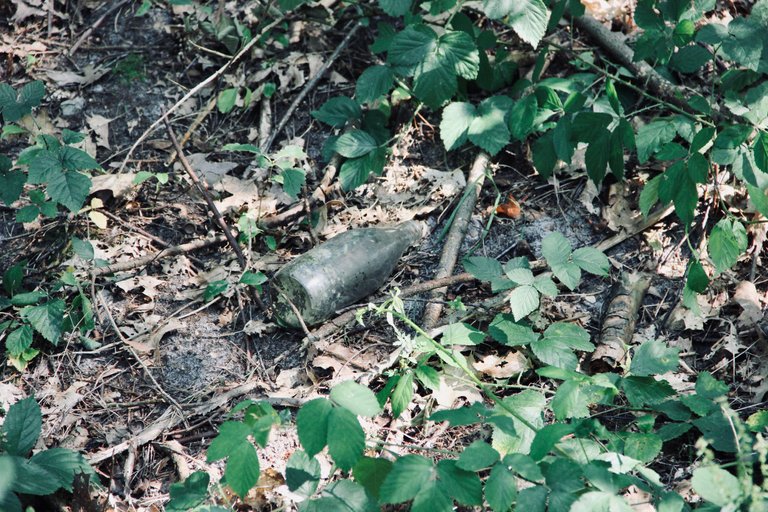 In the corner of my eye I see a glass bottle. And take a photo before I leave this area.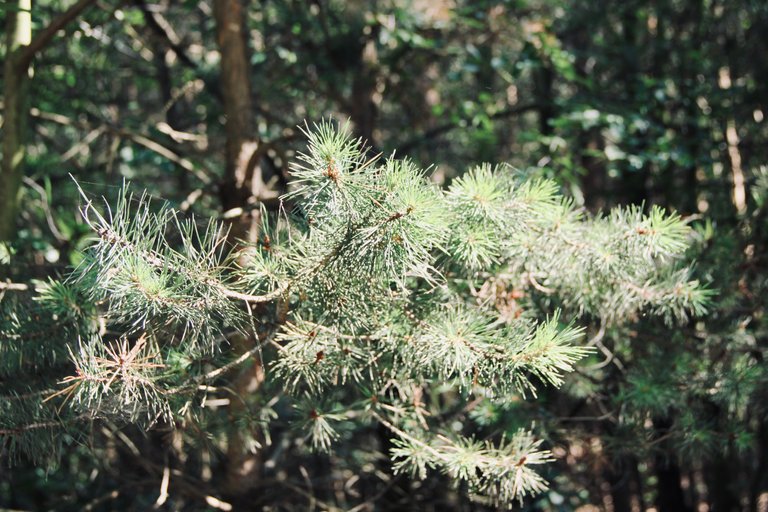 Branches… all bright.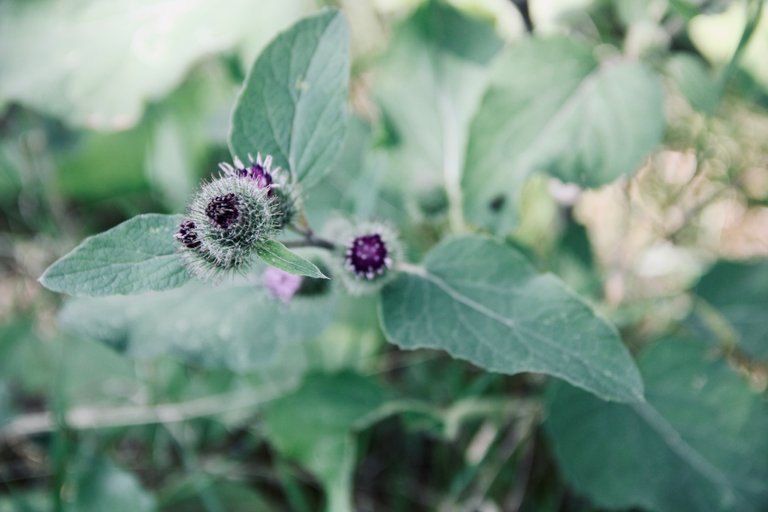 Flowers, almost open but not just yet. Still in their buds.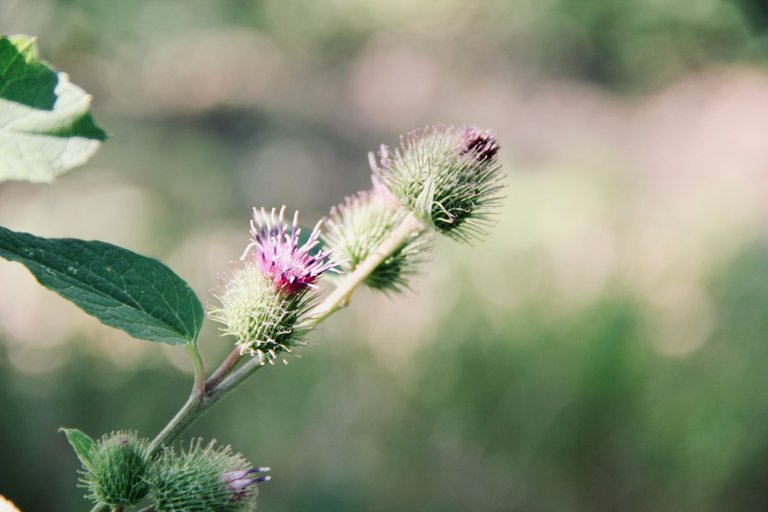 Beautiful 🥰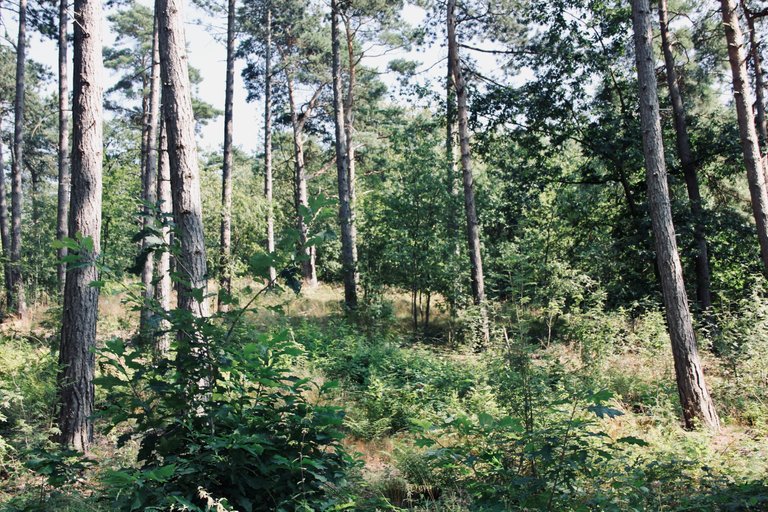 The forest views around us.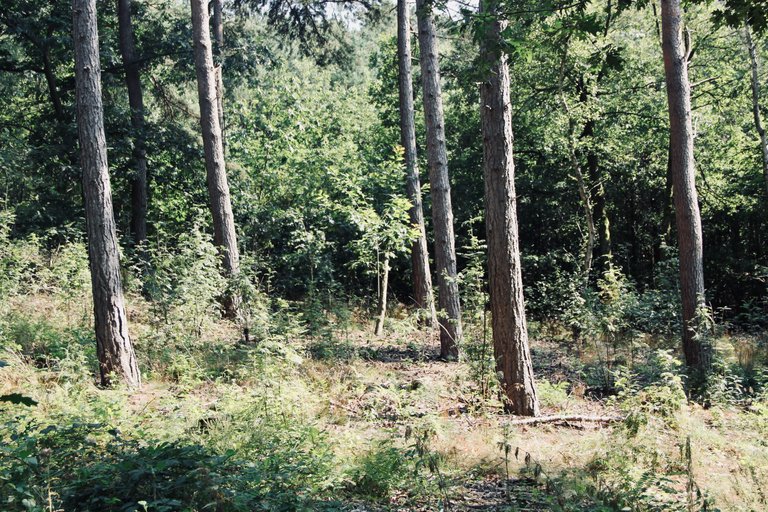 Let's take in some more details… as I look closer to the forest floor on my way back.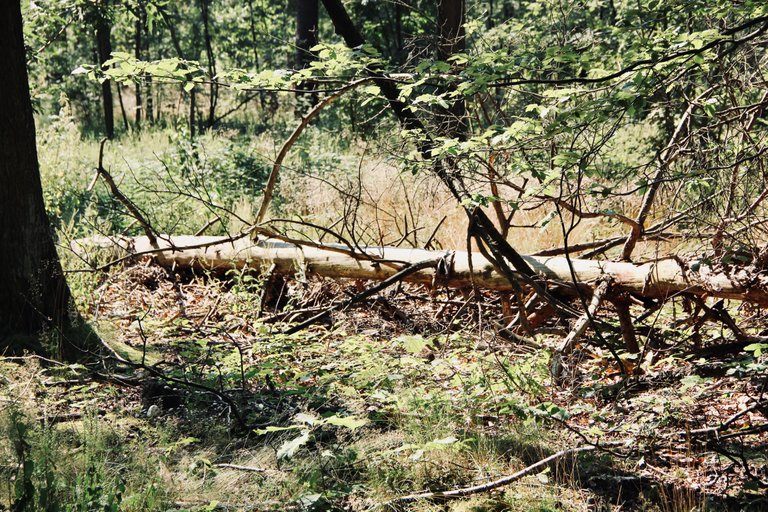 More fallen trees…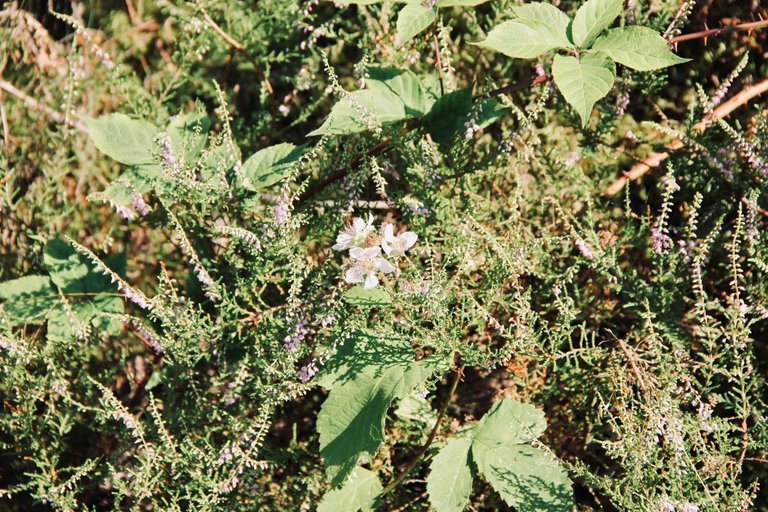 Flowers and blooming forest berries plants.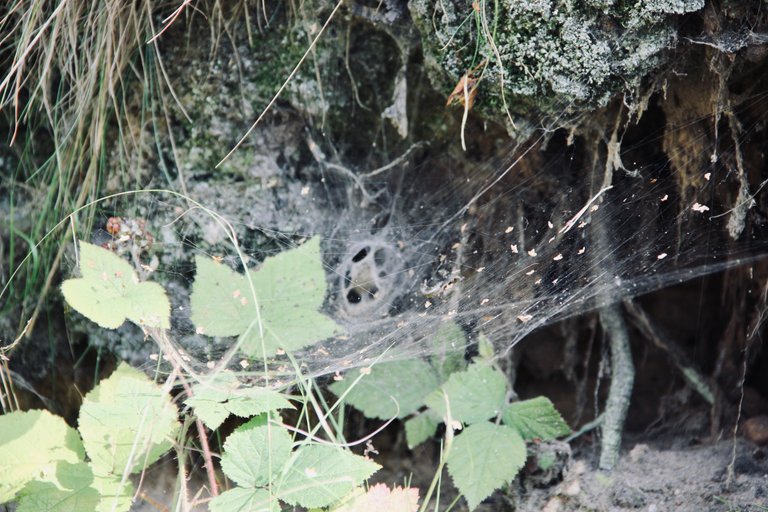 Oooo I find a very interesting web. Look at the entrance the spider build. Do you see it?
What an ingeneering 😎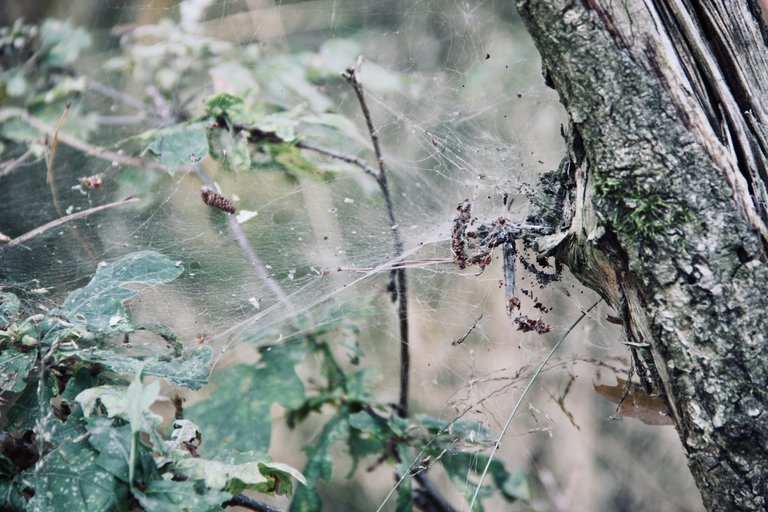 I find another spider web, this time a little higher from the ground.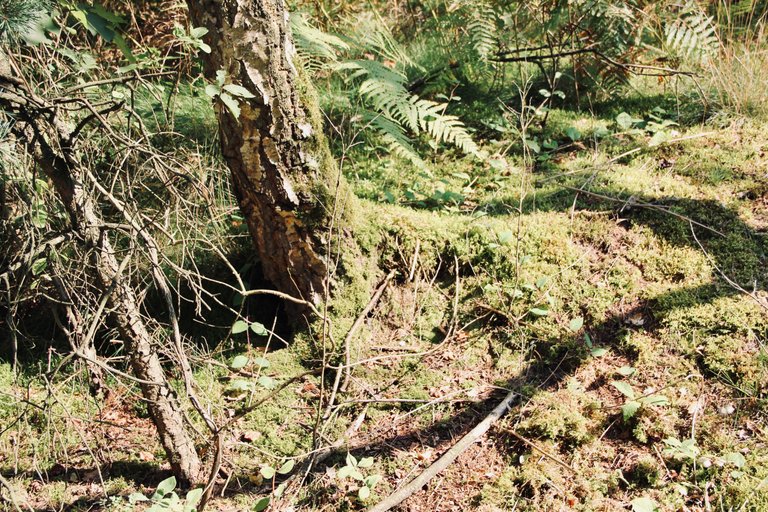 Moss all around me… so soft.
Believe me when I say I found many Mushrooms 🍄 on this walk. But I won't post them here in this post.
I will post them in my #FungiFriday posts 😉 some are already posted a while back. A few more to come.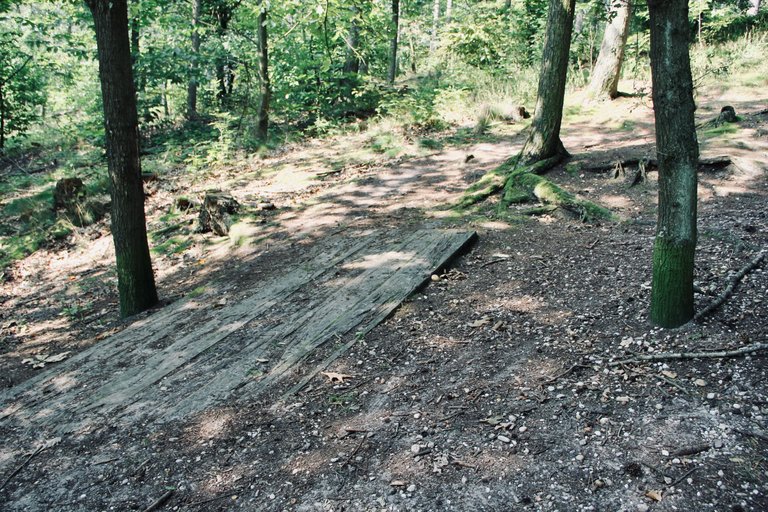 Remember this… we saw it in the beginning of our walk. Now seen from the other way.
Meaning also, that we are close to the finish of our walk.
Are you re-charged yet… I know I was at this point. Many many hours later. 😊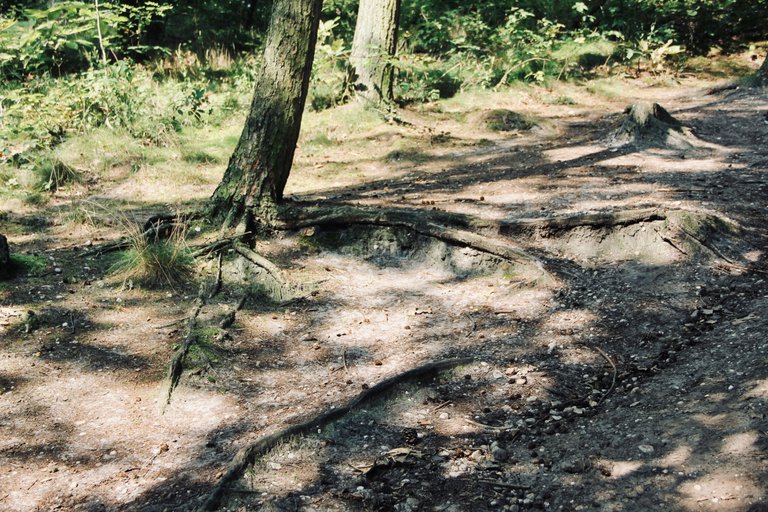 We walk over tree roots…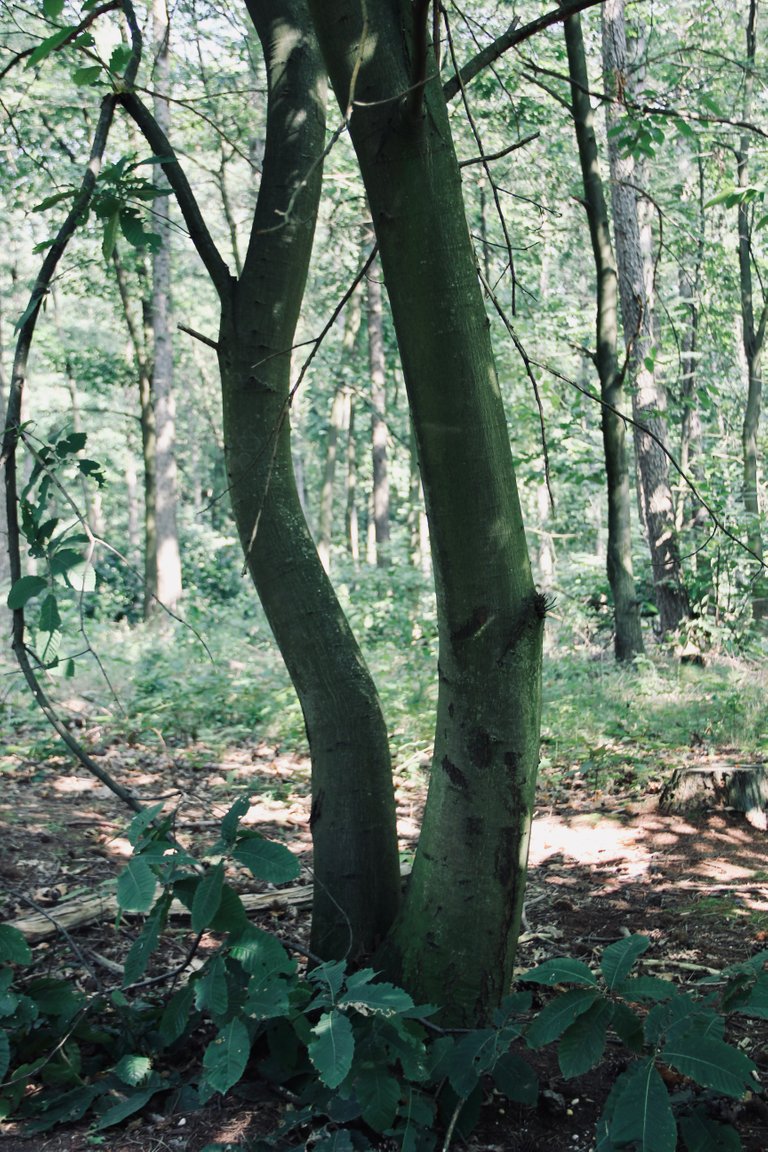 Past these trees… on our way out of the forest.

I see a few more blooming plants…
And with this last photo… I want to finish my post for today.
Hope you enjoyed my photos of this walk through the forest of the Brunssummerheide in The Netherlands 🇳🇱
Thank you for looking and reading 😊 🙏🏻
Any questions or comments, let me know. Always happy to help.
Have a great Wednesday all 😎
Grtz Jackie
The divider is Created by SilverFish / @ mondoshawan
Unless stated otherwise: All art and photos used in my posts are taken, created and owned by me. If you wish to use any of my photographs, please contact me first. As I have used some commercially myself. We don't want that you or somebody else gets into trouble 😉 So please don't use them without my consent.
!pinmapple 50.928595 lat 6.004803 long "Walk through a forest to Re-charge" ~ Brunssummerheide in The Netherlands 🇳🇱 d3scr