Wednesday Walk
For the past month, I've been reading various posts from people in this community, especially those submitted on @DreemPort for the previous #dreemportchallenge. It has always been fun to see the beauty around people's lives. The colors, smiles and love being shared, even in writing.
Sometimes, I do feel bad for not having such an environment, but beauty is seen where you choose to seek it. This makes what I have around enough for me.
This week had a decent amount of rainfall. Three days ago, just two hour of downpour brought the water levels up nearly a meter above the usual. Some houses had to be vacated while some were able to manage the night in a pool of coffee 😂.
Below is an image outside my house with the said coffee. Buildings were cropped out for privacy.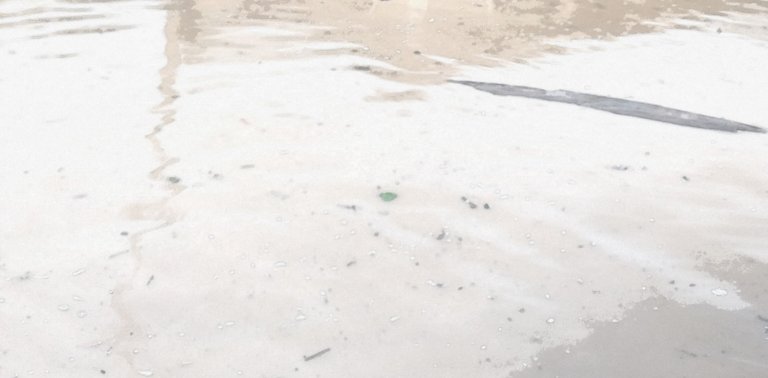 Everyone had their worries and were finding ways to solve them. There wasn't much I could help with unless my attention was required.
All was fine for me until the next day when my own worries began. I had spent half the month of August clearing up a piece of land on the river bank and sowing maize seeds. The situation of the growing seedlings was unknown as the whole land was under water. Could they have been buried under layers of sediment, or rooted out of the soil and washed away by the flowing body of water? Those thoughts keep crossing my mind.
So today, I had to step out of home to check what it is like outside. The water levels are back to normal and the soil didn't look like one that was saturated few days back.
I walked straight to where the maize plants are and those lovely greens were able to make it. Actually, not all of them. I found some having their roots exposed and had to make transplants. At least, my worries were no more. 😊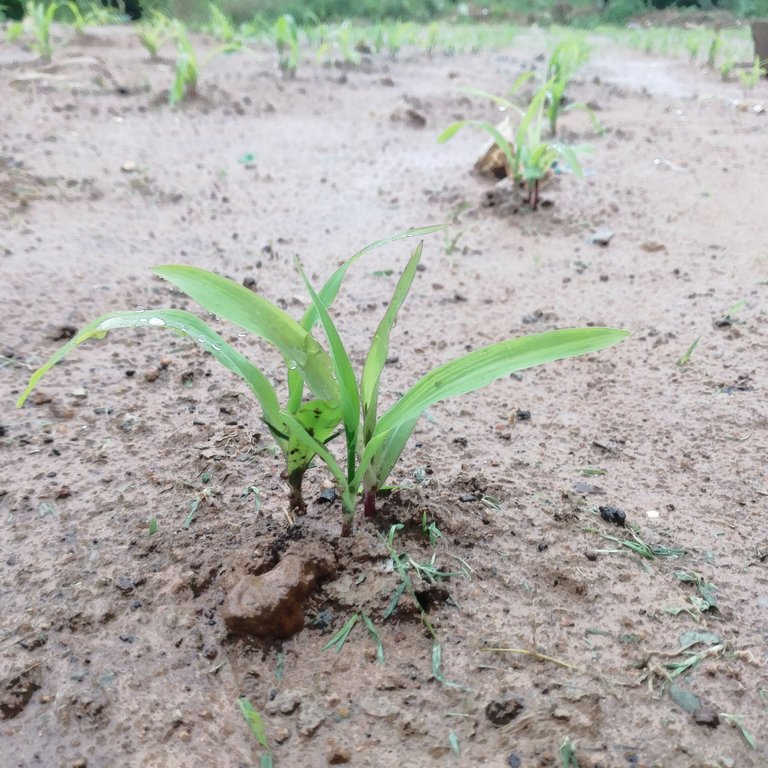 This Malabar spinach was calling my attention as I was finding my way back inside the house. It's been in the yard for more than a year now and only sees me when it's time to harvest or prune some of it. Just a picture for my gallery won't hurt by the way.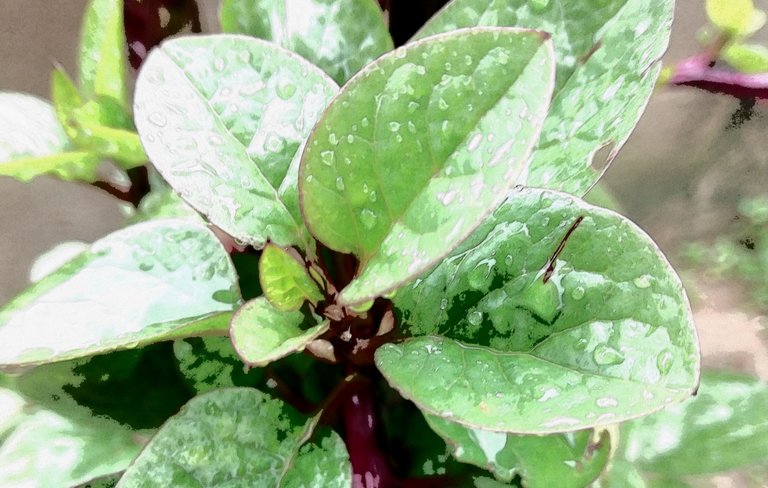 Below is a more elevated view of the maize plants. There are about 900 plants growing but not all would make it. Even if I am optimistic, one must account for expected factors such as pests and unexpected ones from nature.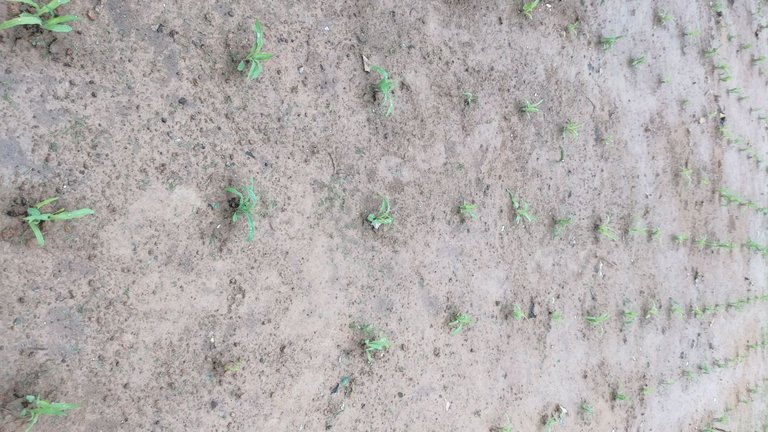 Thanks for reading! and Grow your dreems!

Images are mine except stated otherwise
DreemPort assets used with permission and edited