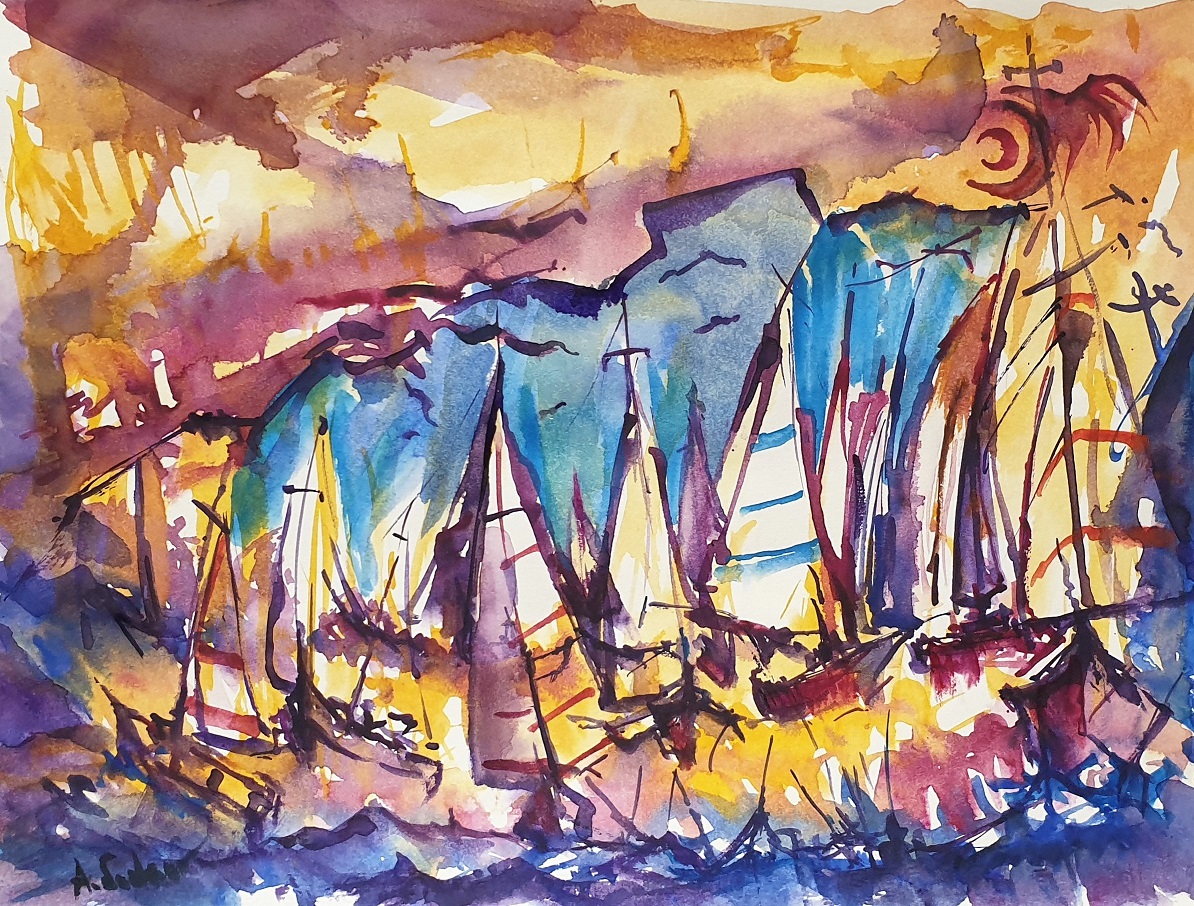 The colors on the sea


2  0  2 2 
watercolor on paper
---
The colors on the sea - watercolor on paper
When we think of the sea we always imagine the blue or green tones of the water, and I too am among the people who consider the sea to be a blue expanse of various shades.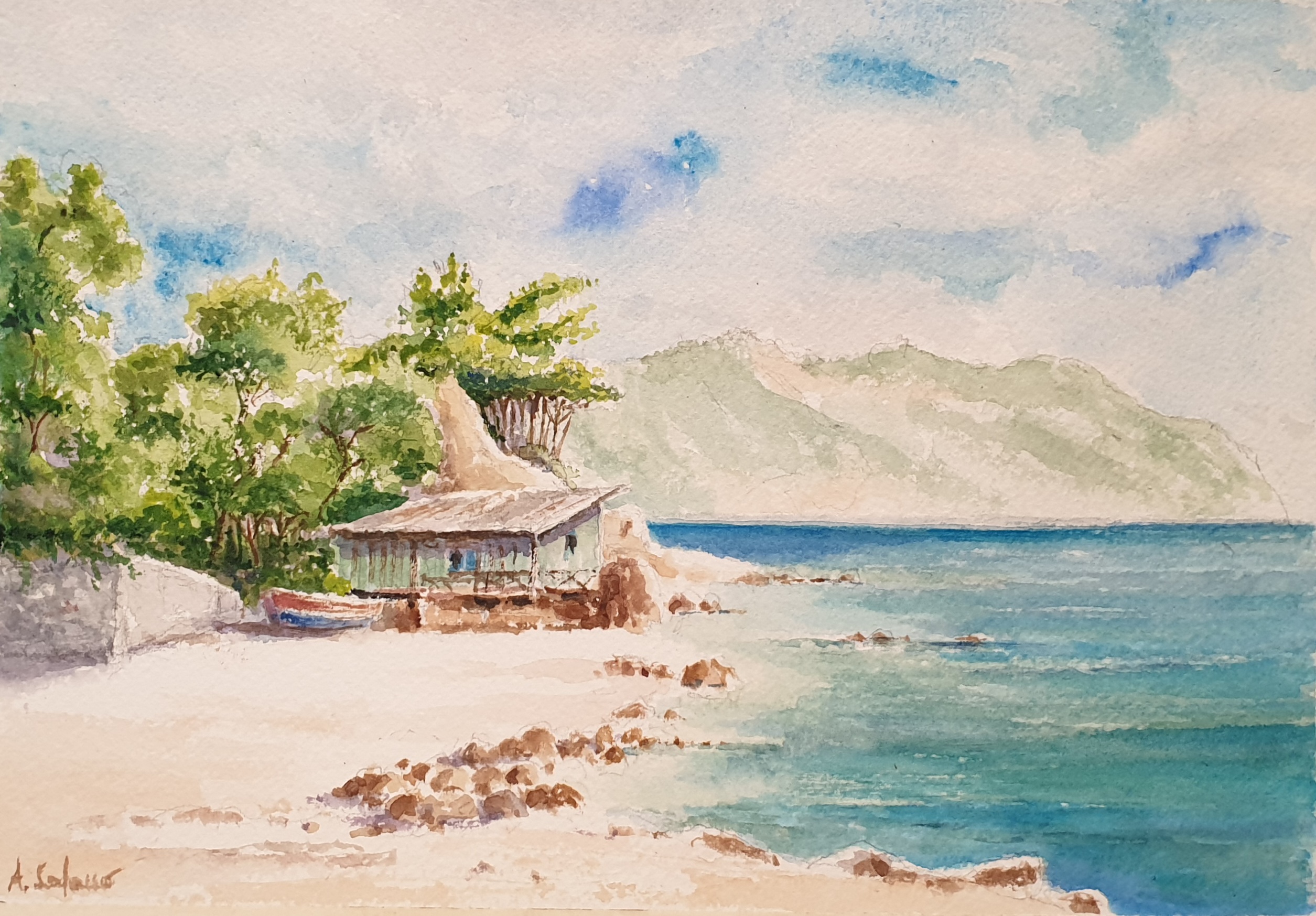 watercolor mine
However, all we need to do is to go outside the canons of representing reality and work with our imagination and magically we can paint a seascape out of the ordinary.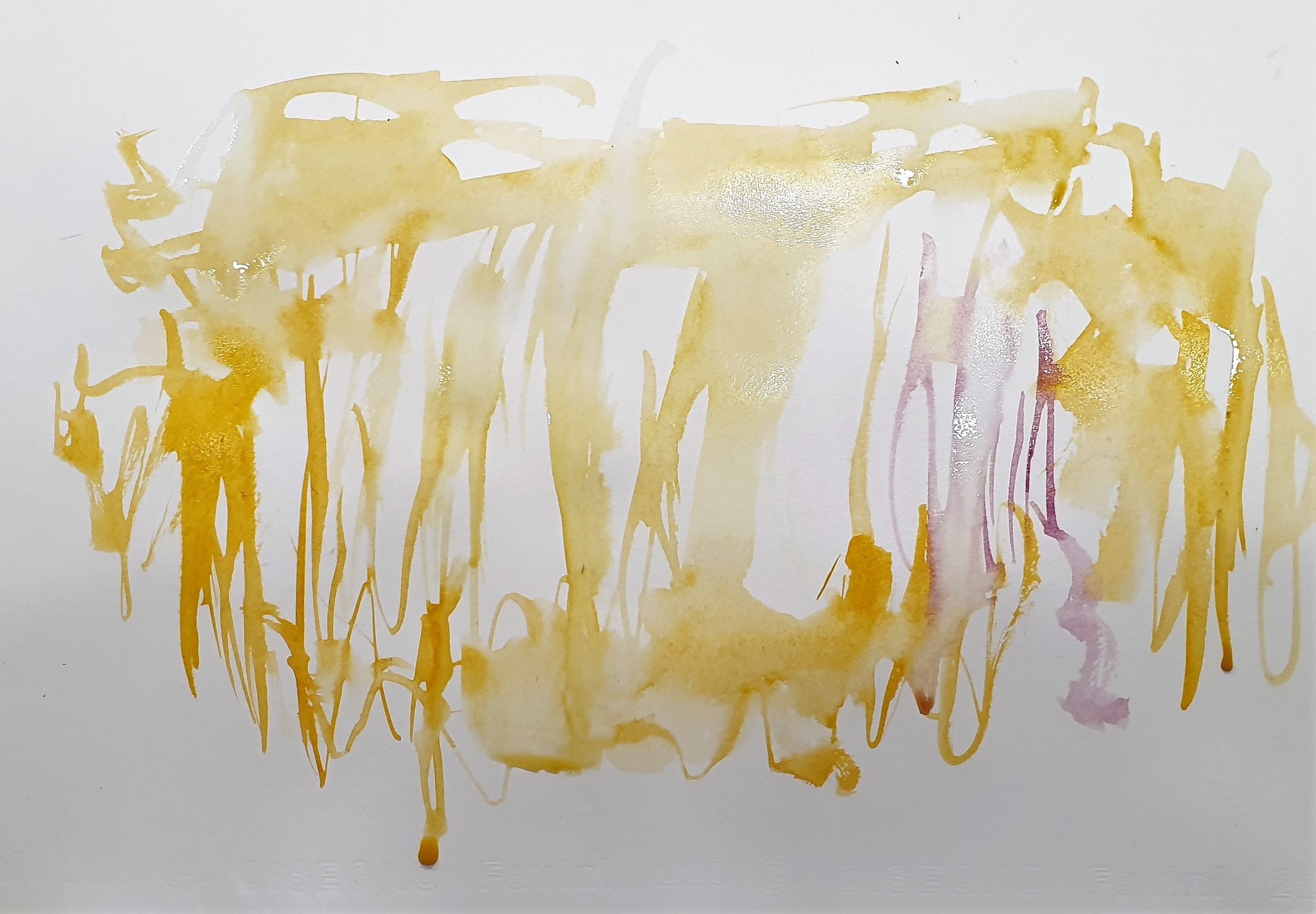 A few colorful pictorial marks and the base is ready to travel.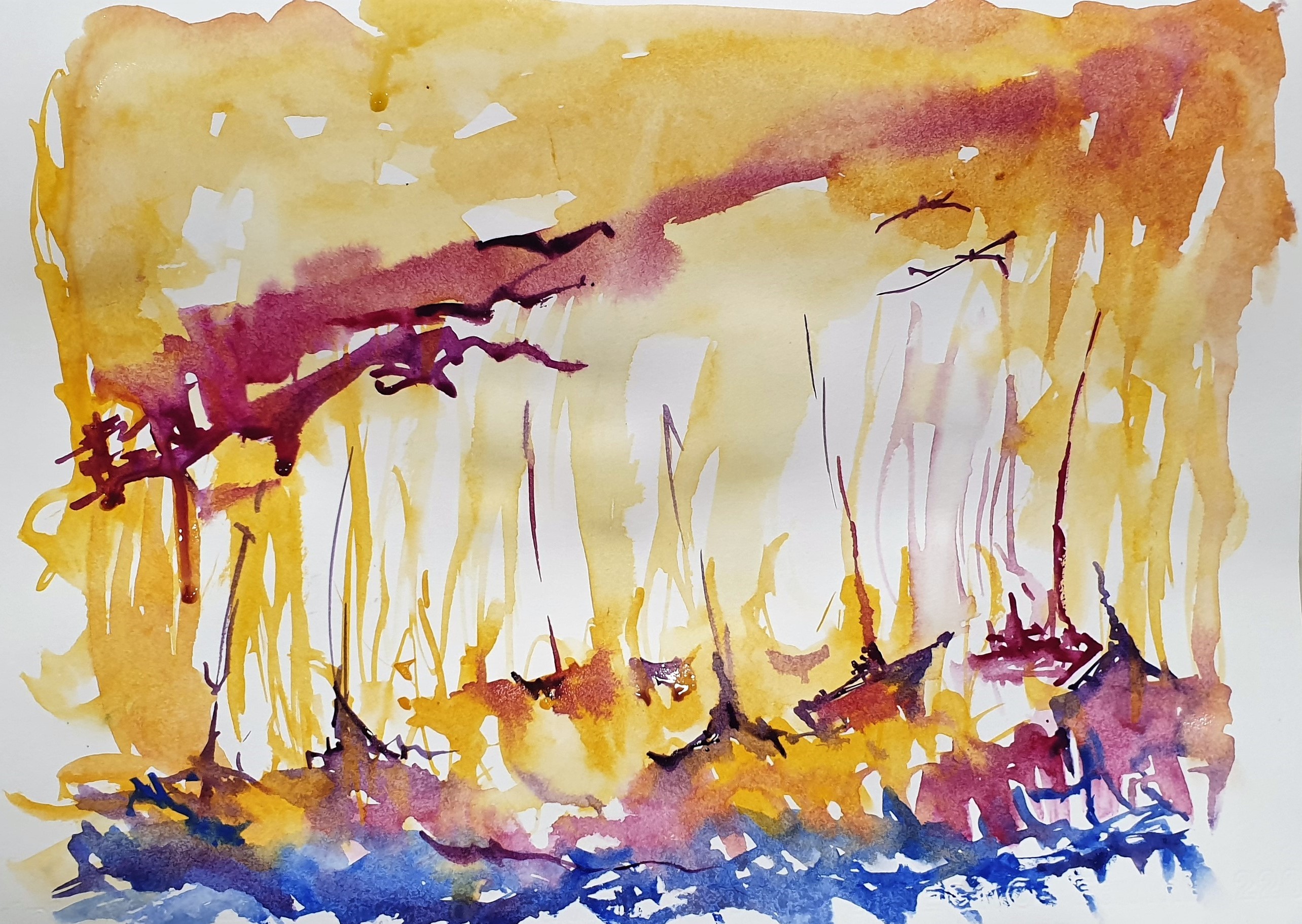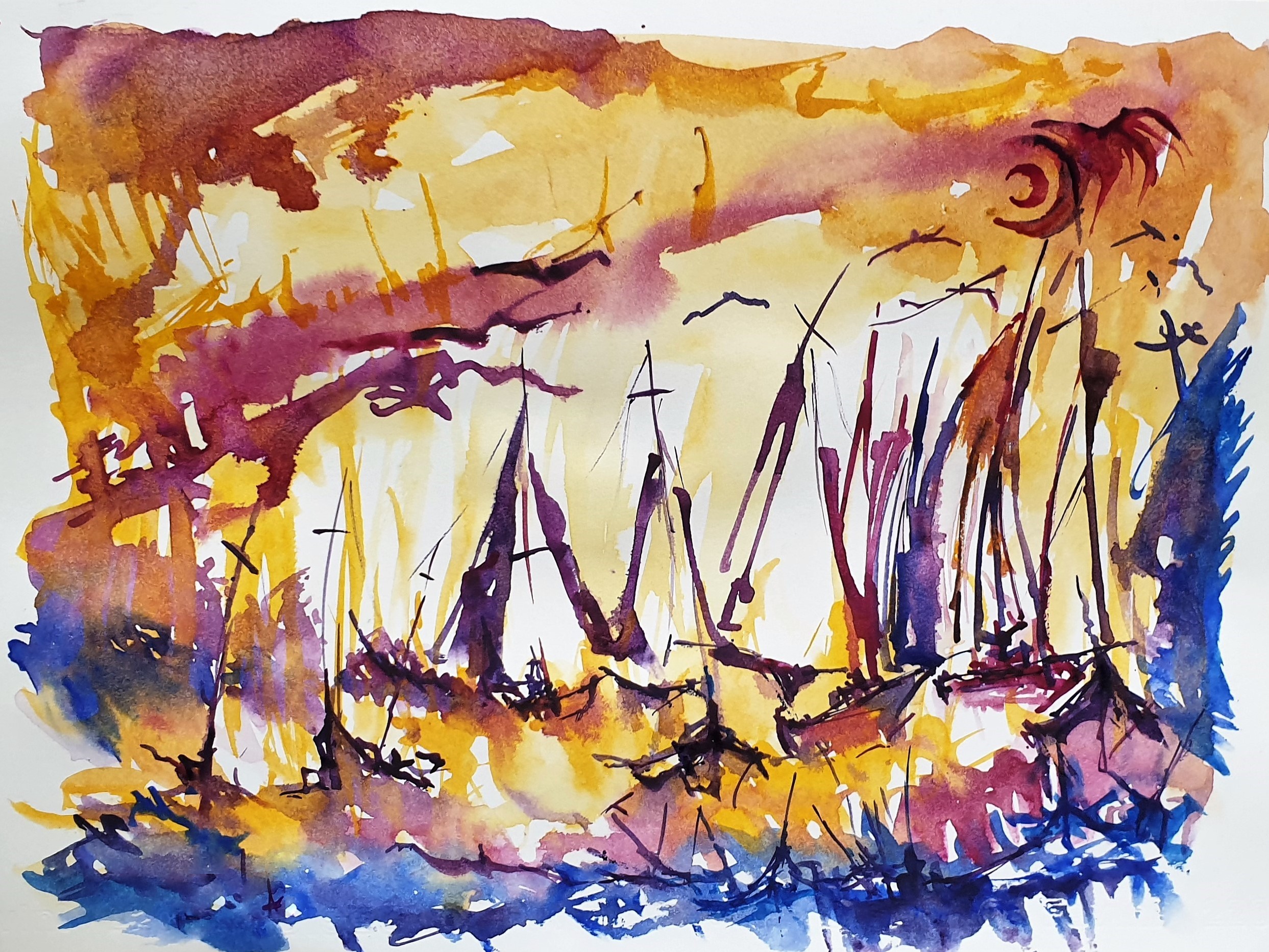 As you can see I painted with the pure primary colors on the wet paper, yellow, red and blue, which blending together gave rise to the secondary tones, purple and orange.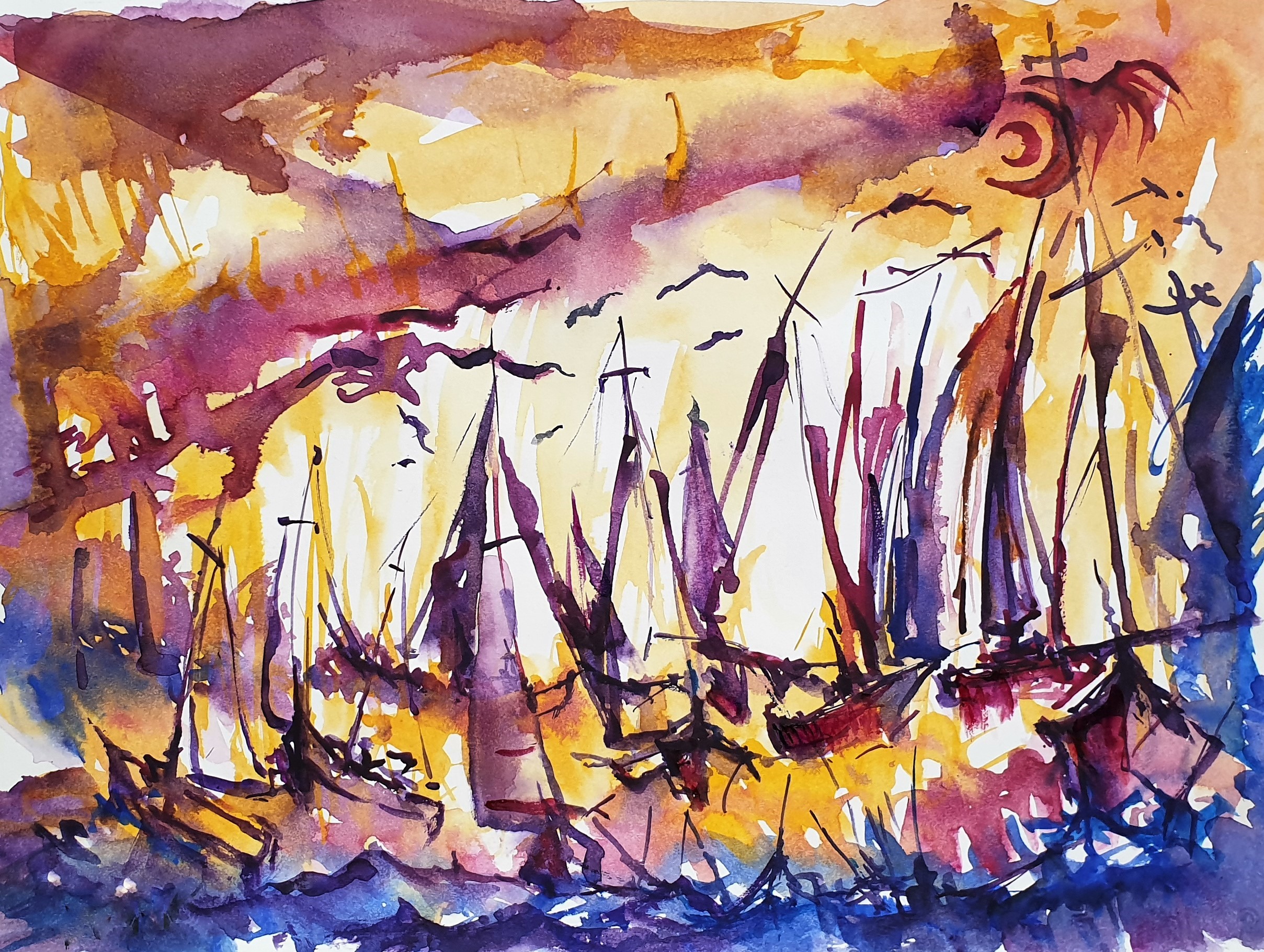 The sailboats, whose shapes I traced with dark purple linne, became a graphic component of the composition.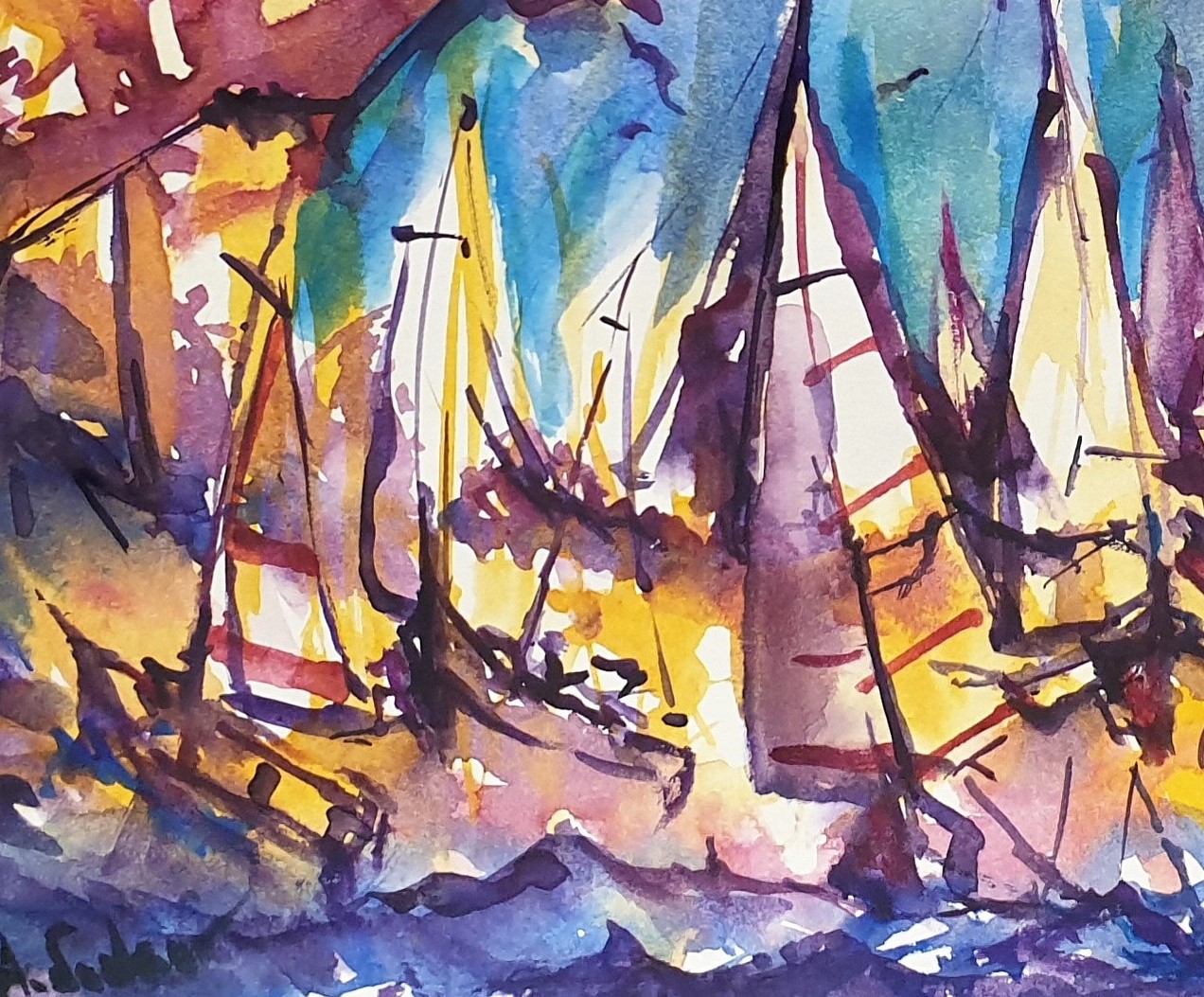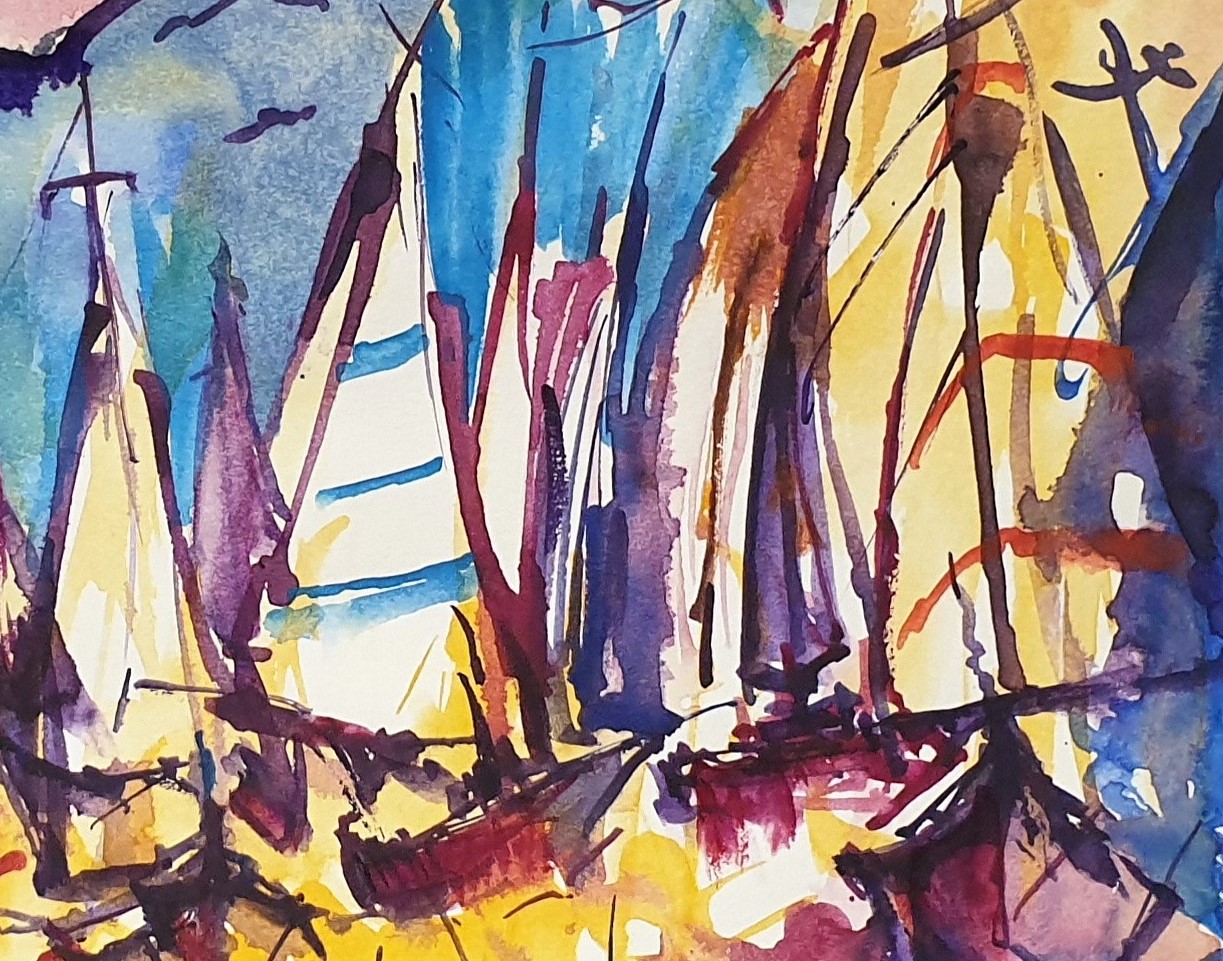 Finally I closed the scene with the cerulean blue color that in some area gave rise to the green.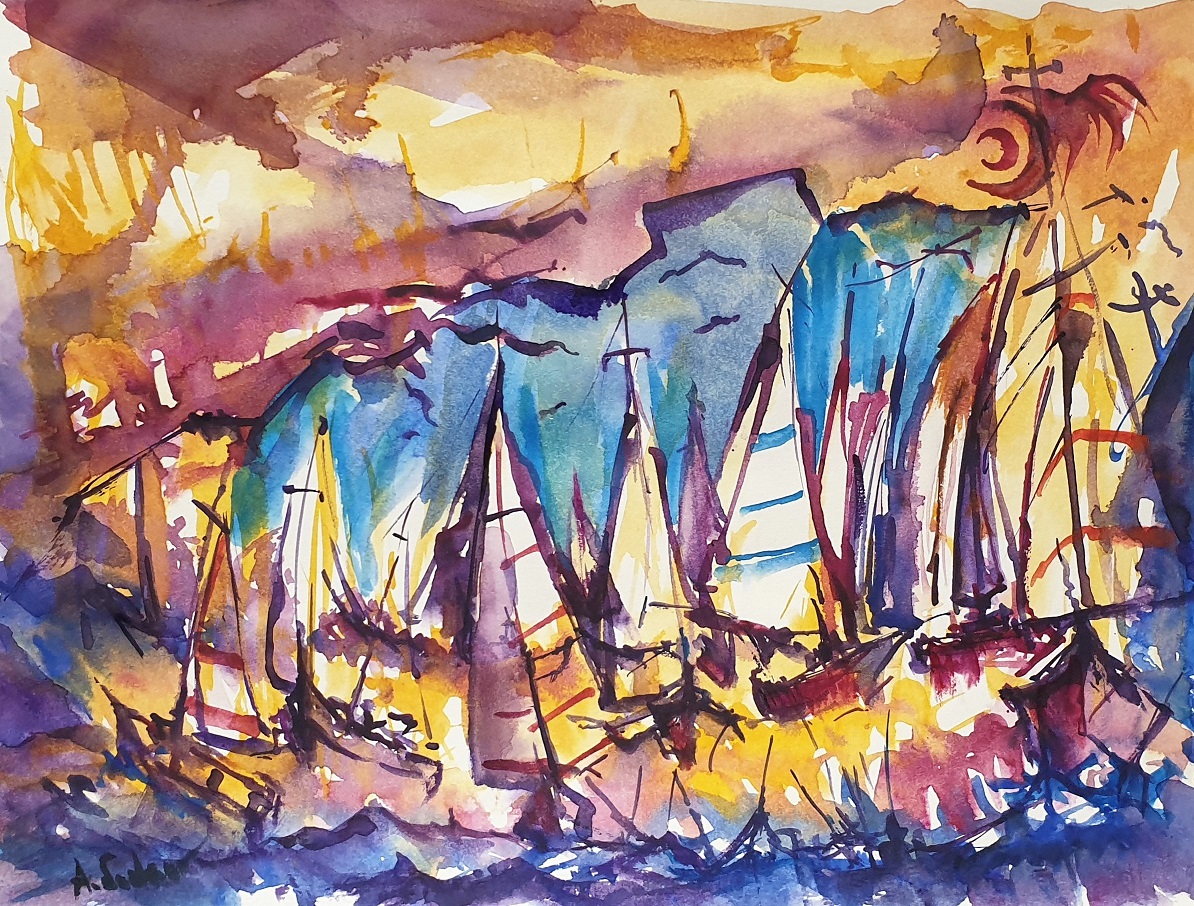 final result
I hope you like it, I send you a colorful hug with primary colors.
Armando.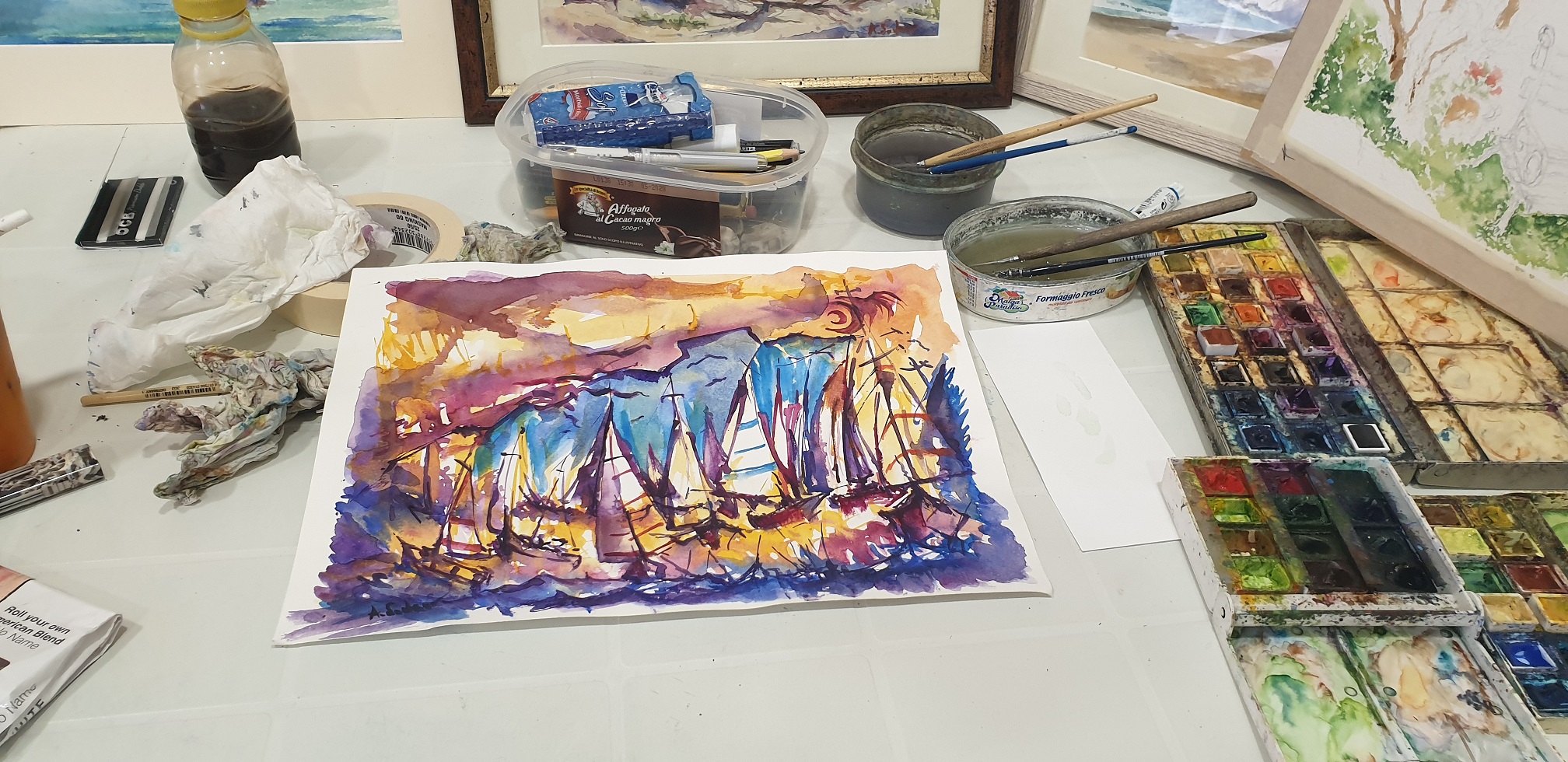 [ITA]
I colori sul mare - acquarello su carta
Quando pensiamo al mare immaginiamo sempre i toni blu o verdi dell'acqua e anch'io sono tra le persone che considerano il mare una distesa blu dalle varie sfumature.
Però basta andare al di fuori dai canoni di rappresentazione della realtà e lavorare con la fantasia ed ecco che magicamente possiamo dipingere un paesaggio marino fuori dall'ordinario.
Pochi segni pittorici colorati e la base di partenza è pronta per viaggiare.
Come potete vedere ho dipinto con i colori primari puri sul foglio bagnato, il giallo, il rosso e il blu che mescolandosi tra loro hanno dato origine ai toni secondari, il viola e l'arancione.
Le barche a vela, le cui forme le ho tracciate con linne di colore viola scuro, diventano una componente grafica della composizione.
Infine ho chiuso la scena con il colore blu ceruleo che in qulache zona ha dato origine al verde.
Spero vi piaccia, vi mando un abbraccio colorato con i colori primari.
Armando.