Writer Kristina Nazarevskaia, in her article Ira Bordo "No Rush" – at Pobeda Gallery, Moscow characterized photographer Ira Bordo's photography exhibition to be a burst of celadon-gray. It was something that would take getting used to if one expected colorful photographs, she said.
Everything looked simple, but it actually really was just raw, open, and confident. All photos in the exhibit were without filters, which she said was a welcome change. Nazarevskaia also identified "Ekaterina" to be her favorite photograph, which I used as reference for today's drawing.
Drawing Celadon Gray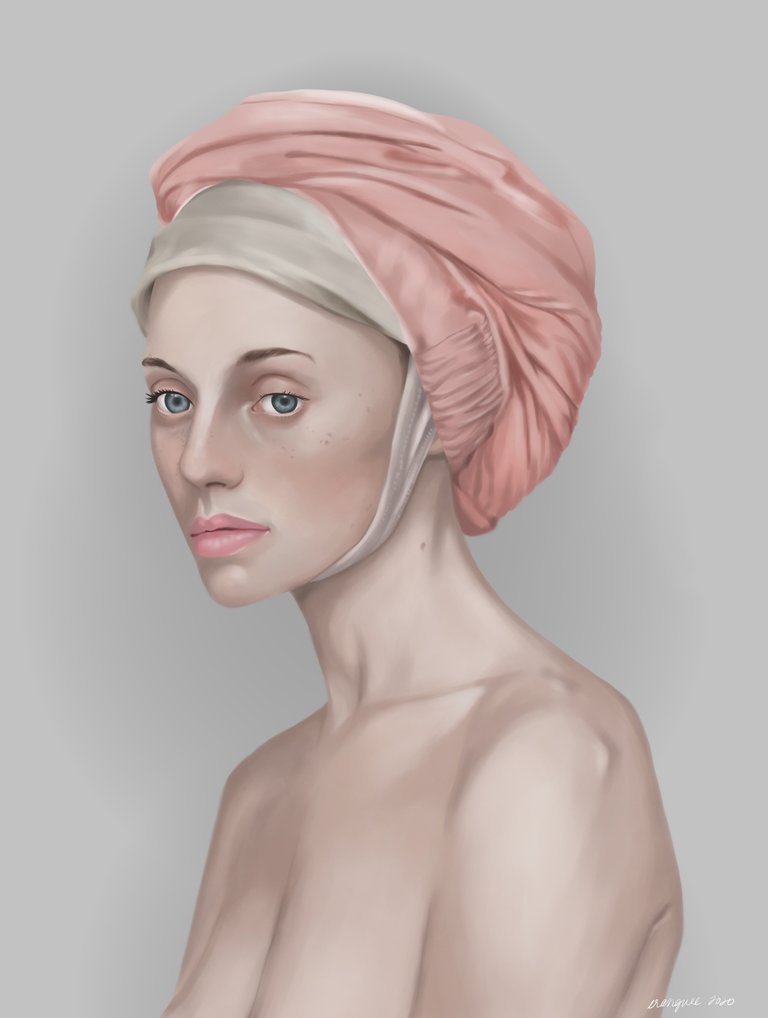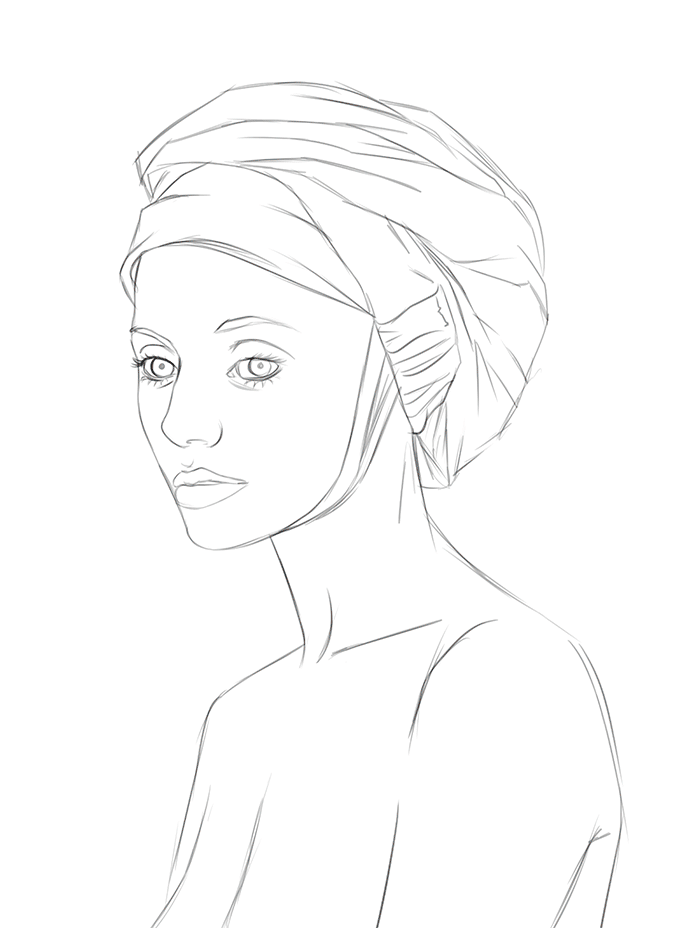 I was actually looking for something simple to draw, and when I came across this pin on Pinterest, I thought it fit the bill. But Nazarevskaia was right. It was anything but simple.
It was actually really difficult to draw! This one took me a good few hours, it's crazy. Once again, I find it hard to pinpoint which aspect made it something complicated to draw. Maybe it was her expression. That thing on her head, too.
I really liked the colors. The dullness, then the sudden burst of pink. I also really beginning to like doing skins, and this provided good practice.
Details
Device: Samsung Galaxy Note 10+
Apps:
Brushes: watercolor (at varying opacity settings); pencil (100% opacity); blur
Notes
Lately, I have been finding it hard to sleep. Even when I do, it's almost always restless, and I wake up groggy, tired, and irritable. IDK how I stumbled upon it, but I somehow watched Joe Pera Talks You to Sleep, and wow. It was actually a really nice video with interesting (albeit random) things to talk about. And it made me sleepy. Maybe it was Joe Pera's voice. Or the way he talks. Either way, I got to sleep soundly earlier today. I was blown.
---

ko-fi | deviantart | twitter | instagram | creary | youtube