Hello again to the art community of Hive! I'm back with a few more works of art to share. Once again, these aren't exactly recent; the reason for this being that I am posting everything here in chronological order. I like to think I've gotten better than I was to start, so I'm excited to get caught up and show you all more of my current collection. We're just getting warmed up! If you like what you see here and aren't already following me, be sure to follow to keep updated with the latest. Now let's dive into it...
This first one is easily one of my favorites. I choose to keep the coloring minimal and consistent throughout this design. I've included the original as well as a slightly zoomed in version for viewing ease. Some of the details in my work can be quite small so I like to include these secondary versions sometimes. This way you can really get a feel for what is going on towards the center.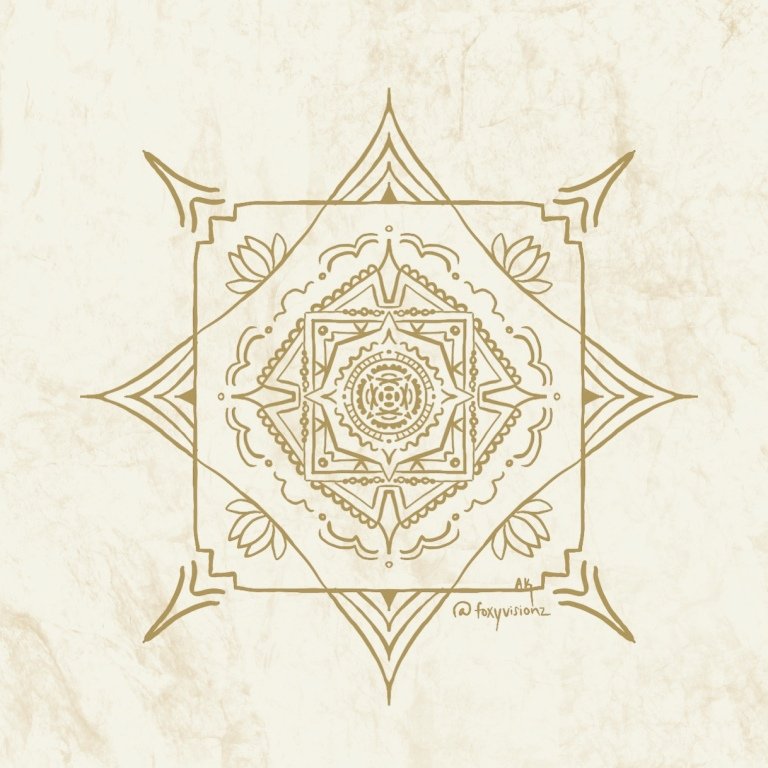 Little Lotus Love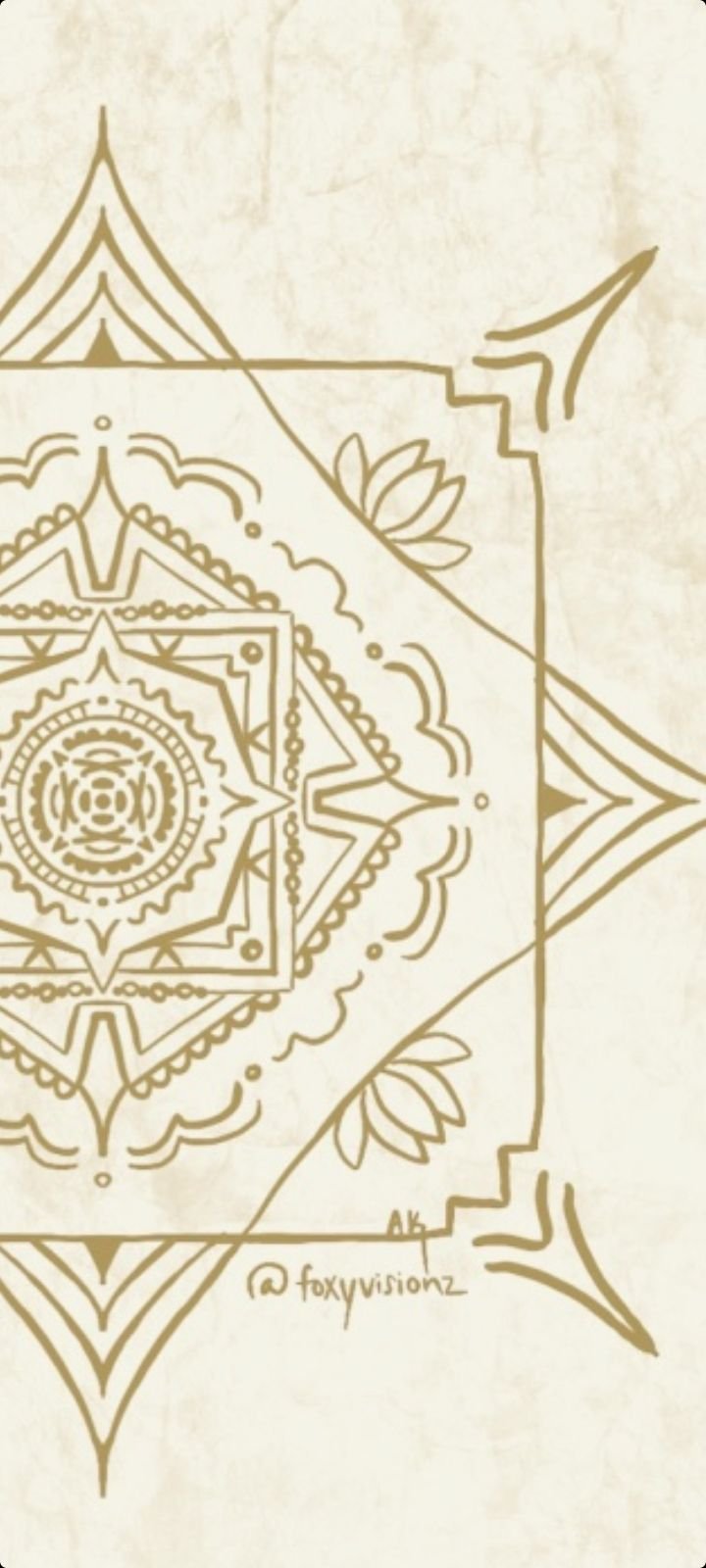 In it's entirety it is fairly simple but nonetheless I think it turned out great, all things considered. You can see I was still working to achieve that faded paper look which I talked about in my last post. In my mind the best part is the little lotus flowers, which obviously led to the naming of this piece. Although it isn't very complex, I still had a wonderful time breathing it into existence. It just goes to show that bigger isn't always better. Sometimes keeping it simple is the way.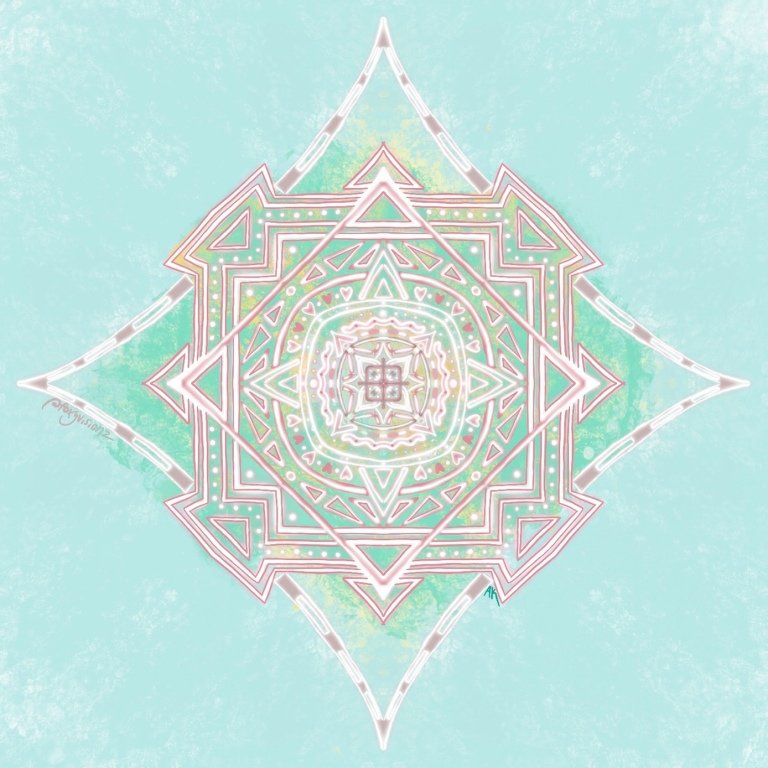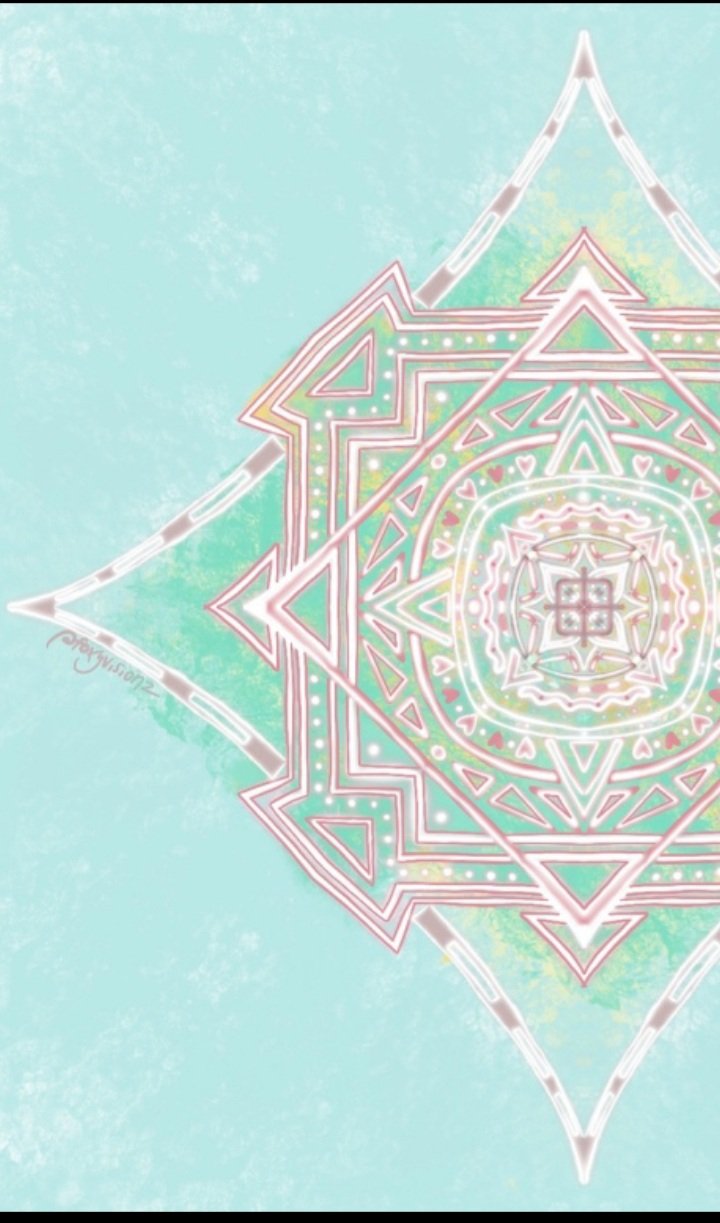 For a long time I wasn't happy with the inner background colors on this one, but at some point down the line they grew on me. Something about the baby blue, teal, and yellow combo really makes things pop. Pink, purple and white in the main design add a nice contrast. Completed in the summertime of last year, I was trying my hand at something different and exploring colorways that I hadn't before.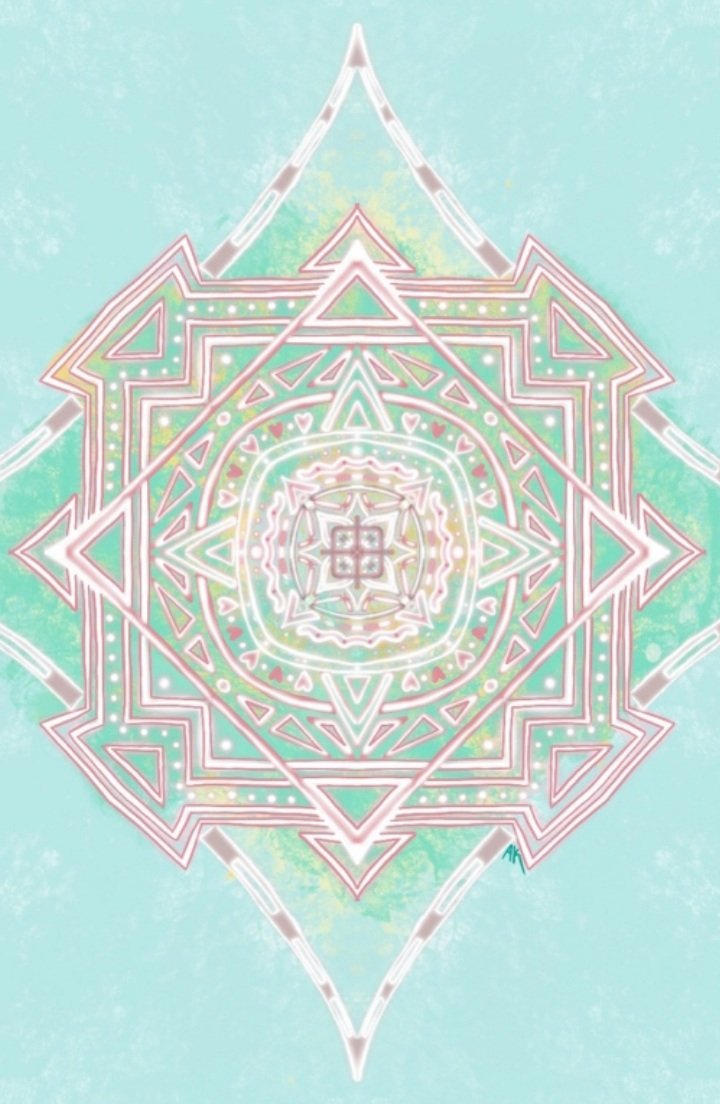 Four crescent moons adorn the outside of this third and final flowery work I have for you today. I was still trying to work out the kinks on the paper-esqe background here too. I don't think I had quite figured it out yet (not sure that I even do now- it's always a work in progress - !!) This is clearly something that I worked on towards the very beginning of my digital art journey, as it is quite simple with not an incredible amount of detail or even attention to detail.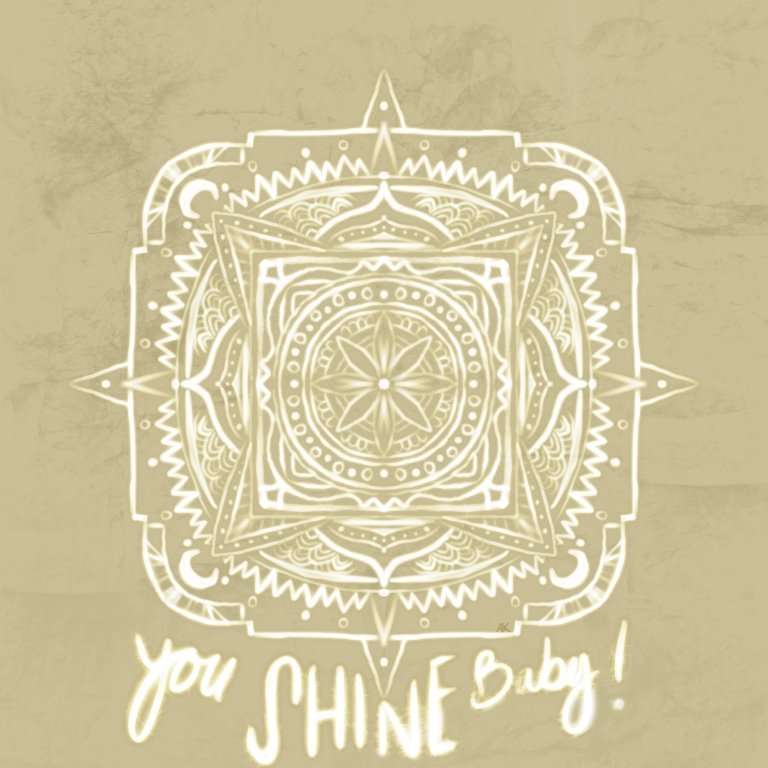 Of these three, which one is YOUR favorite? Let me know in the comments below what you think- I'd love to hear! I appreciate every ounce of support and love from you all. Just as making these brings me great joy, sharing my creations here on this platform is something else that I thoroughly enjoy. Forever grateful for this space, and for you accompanying me on this post! Wishing you a blessed + beautiful day, wherever you are ♡ @hempress