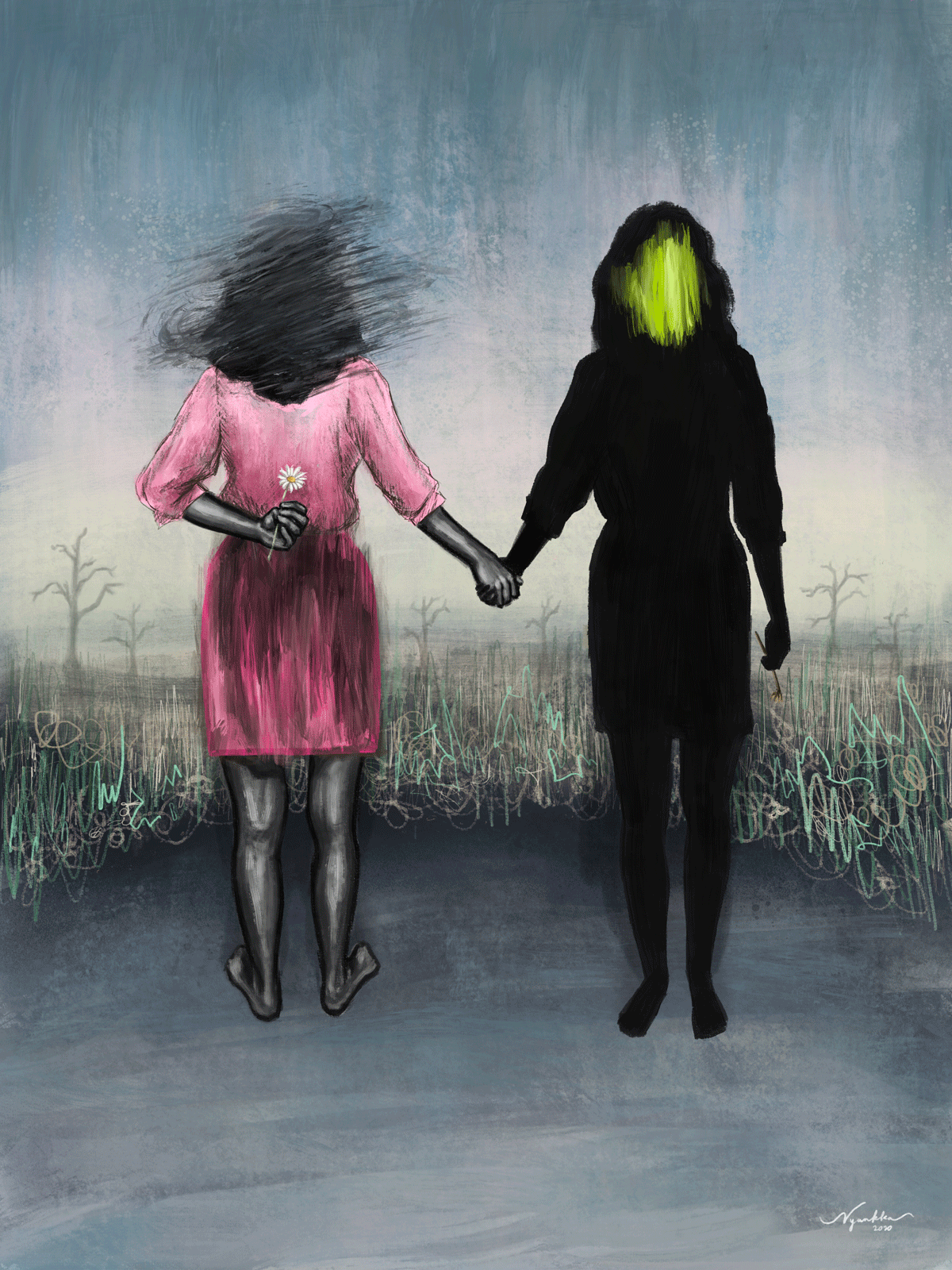 The Twins
Digital
2020

---
A digital painting that I finished a few weeks ago. I was stressing about this too much and I'm just glad that it's already finished and I love the result! I'm pretty burnout at the moment so I can't think of a poem that go with this so interpret it how you like.
I love this personally as it's quite different from my usual works. I mean, most of my subjects are always "indoors" and this gives me a creepy kinda surreal vibes. I also love the obvious connection that is seen between the two figures. Like, literally how their hands meet. I'm proud of this work and I personally think it's one of my best works!
Timelapse
Here's a timelapse of this painting. It is also clear that I was changing the backgrounds and everything too much until I get what really fits it lol cos I didn't have a concrete plan when I started this. I hope you enjoy the process as much as I enjoyed watching it!