Hi everybody! Всем привет! Hola a todos! Bonjour à tous! Hallo allerseits! Поздрав свима!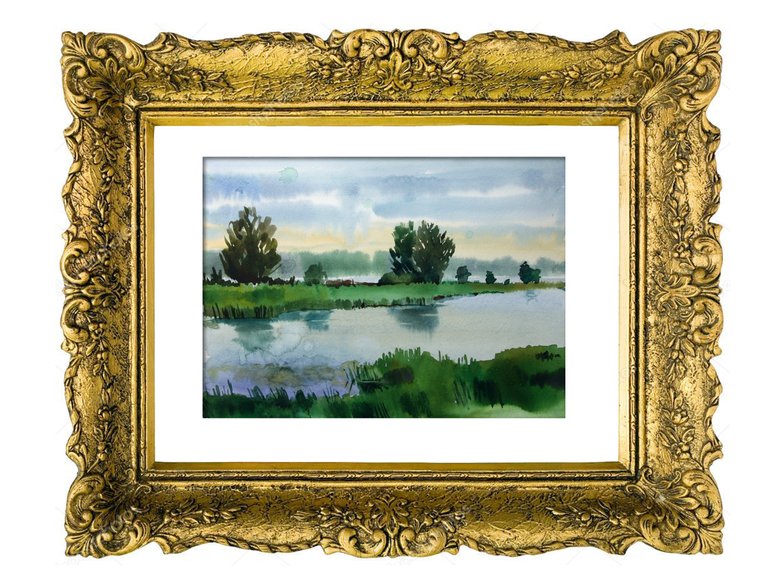 "The bay"


2 0 2 0
29 june



I have a free day, that means I have the plein air. Nearest fine scenery is the river. This river is main spring of my inspiration. I noticed a few places during my daily walking. So today I need,nt to search a place with a nice view. I painted this place many times but it is always different. This day isn,t sunny. Today is very good for painting, as there is no bright sun and no wind. Weather conditions are optimal. That,s great! Watercolor doesn,t like sun, it likes humidity. Although I know an Indian artist who paints well in hot weather. For me it's torture. This post I would to do like standart master class. I will show you step by step how I painted this picture.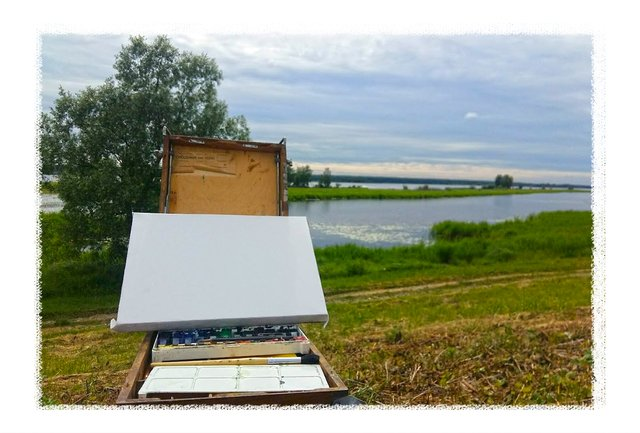 So in front of me is a clean sheet of paper. This is the most exciting moment for me. I start to draw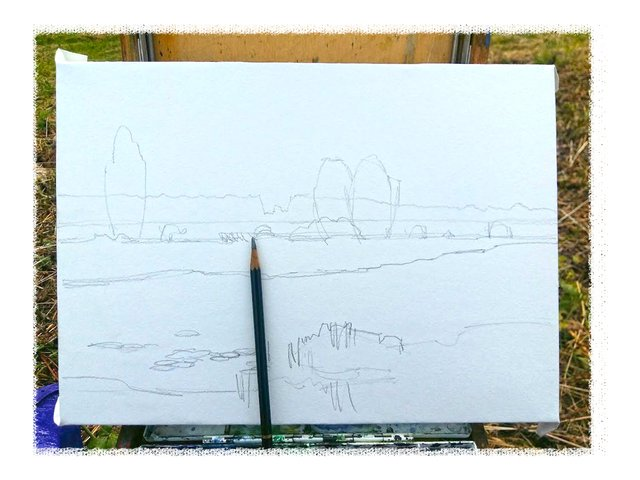 As usual, All is starting from a pencil drawing.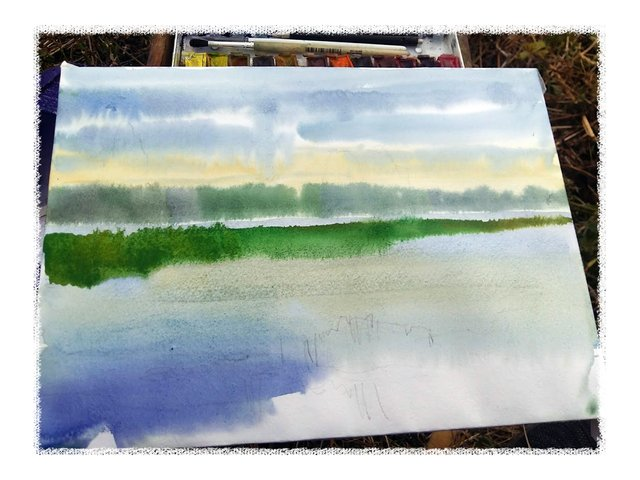 Next step is painting itself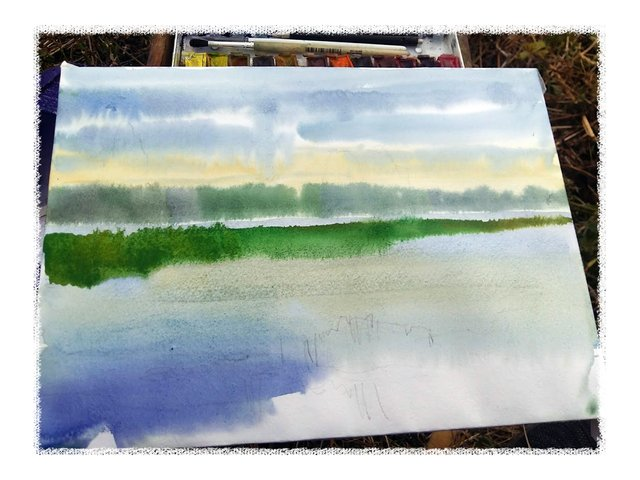 Heaven play in the picture a major role.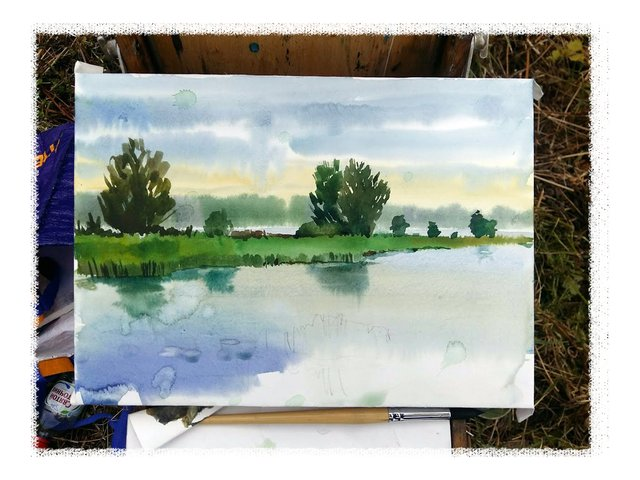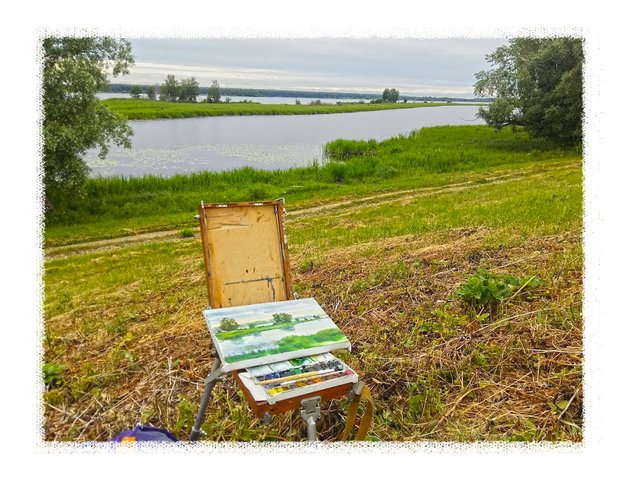 At this stage, I draw trees on the horizon and the average plan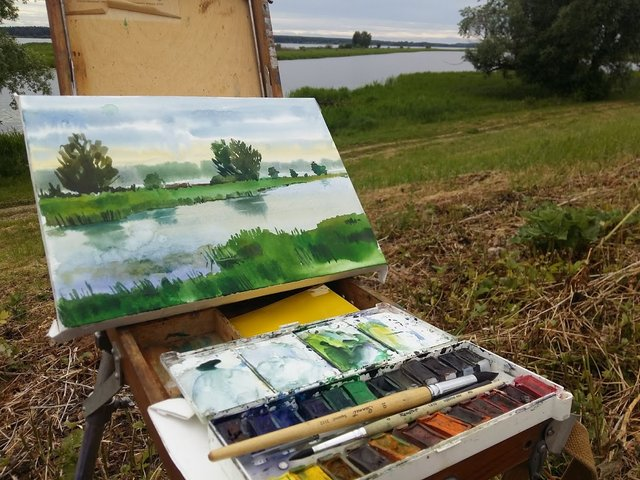 What a shame, I did not well the drawing in the lower left corner!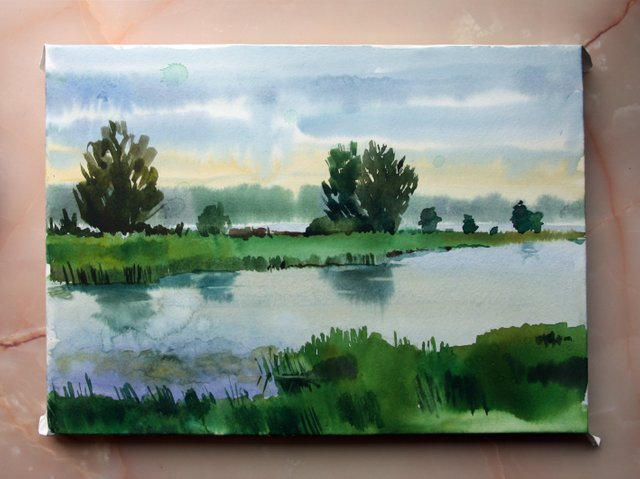 However, in general, I like the picture


Watercolor painting by @mister-omortson


Textured paper
Size A3




Thank you for viewing




Stand by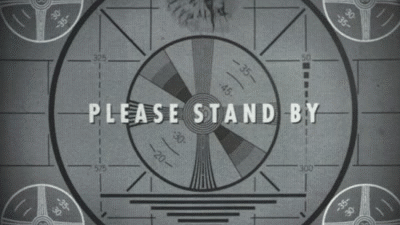 Sincerely yours