I Need Your Support!
I have been working toward getting Amanda on the NFT train, but it seems that most of the professional platforms are now invite only or exclusive these days. It appears that foundation.app allows new artists, but the artist must be upvoted by the community first. I would appreciate all of the votes that I can get from my Hive family!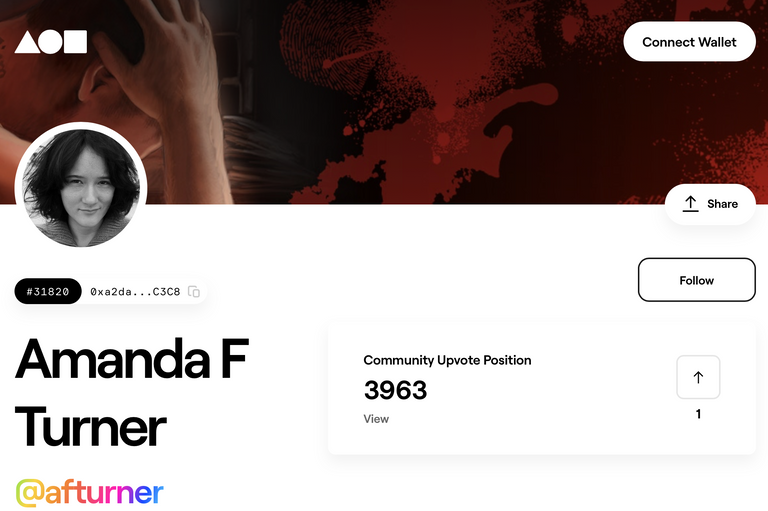 Here is her profile. If you are a verified user, you should be able to drop her a vote and a follow:
https://foundation.app/afturner
If you are not familiar with her work, Amanda F Turner is a very talented and skilled professional and fine artist. She is very upset at me for not telling her about NFTs 3 years ago. But here we are! Let's make up for it. We have a fantastic collection that is ready to be minted as soon as we can get the street cred.
I find it a little odd that you need to get people to vote for you as an artist before you are even able to put any art on your account. I guess the assumption is that you are already a household name?
If you would like to learn a bit more about Amanda, feel free to check her out:
https://aftstudios.com
https://www.pintsizeart.com
https://www.saatchiart.com/AFTurner
Sadly, we are in desperate need of updating the artwork presented on these sites, but it is a good taste.
---
As a side note, if any of you pro artists on here have any suggestions I am all ears. What I don't want to do is get on one of these platforms where anything goes. I think it can be easy to get lost in the big open sea of NFTs. (pun intended)
I am certainly open to other legit platforms if there is anything worthwhile (with lower fees than ether!)