This Was One Pissed Off Bird
This particular raven seemed to be a bit agitated. I remember that the model for this painting was really giving another bird a piece of its mind at this particular moment in time. Unfortunately I don't speak bird, so perhaps it was just a friendly dispute over some twigs?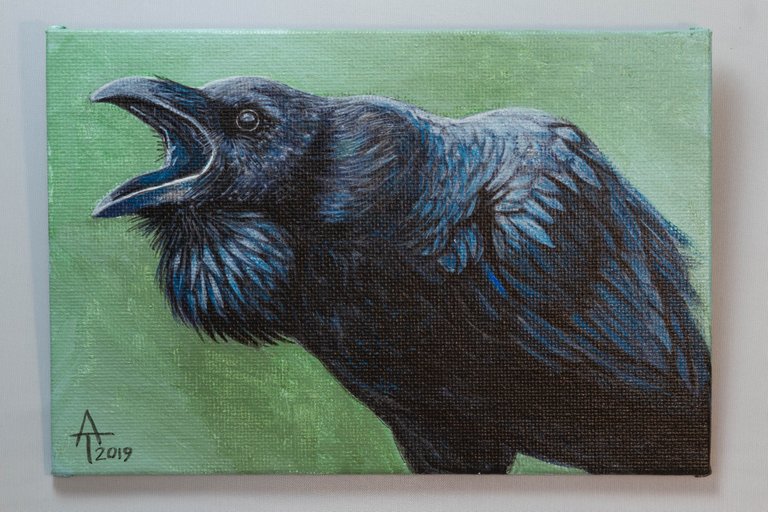 If you missed them, be sure to check out the other ravens in the series (1, 2)
This is one of a series of small paintings that my wife, Amanda Turner made to sell in her art studio. The canvas is pretty small, at just 6x4 inches.
For those who don't know already, Amanda has a studio here in Los Angeles that opens to the public every first Thursday of the month (pre-corona times). She's been working on some smaller pieces that are a bit more affordable to the collectors that would like to own a piece of Amanda's work without breaking the bank!
Thanks for having a look! As always, your comments are welcome and appreciated.