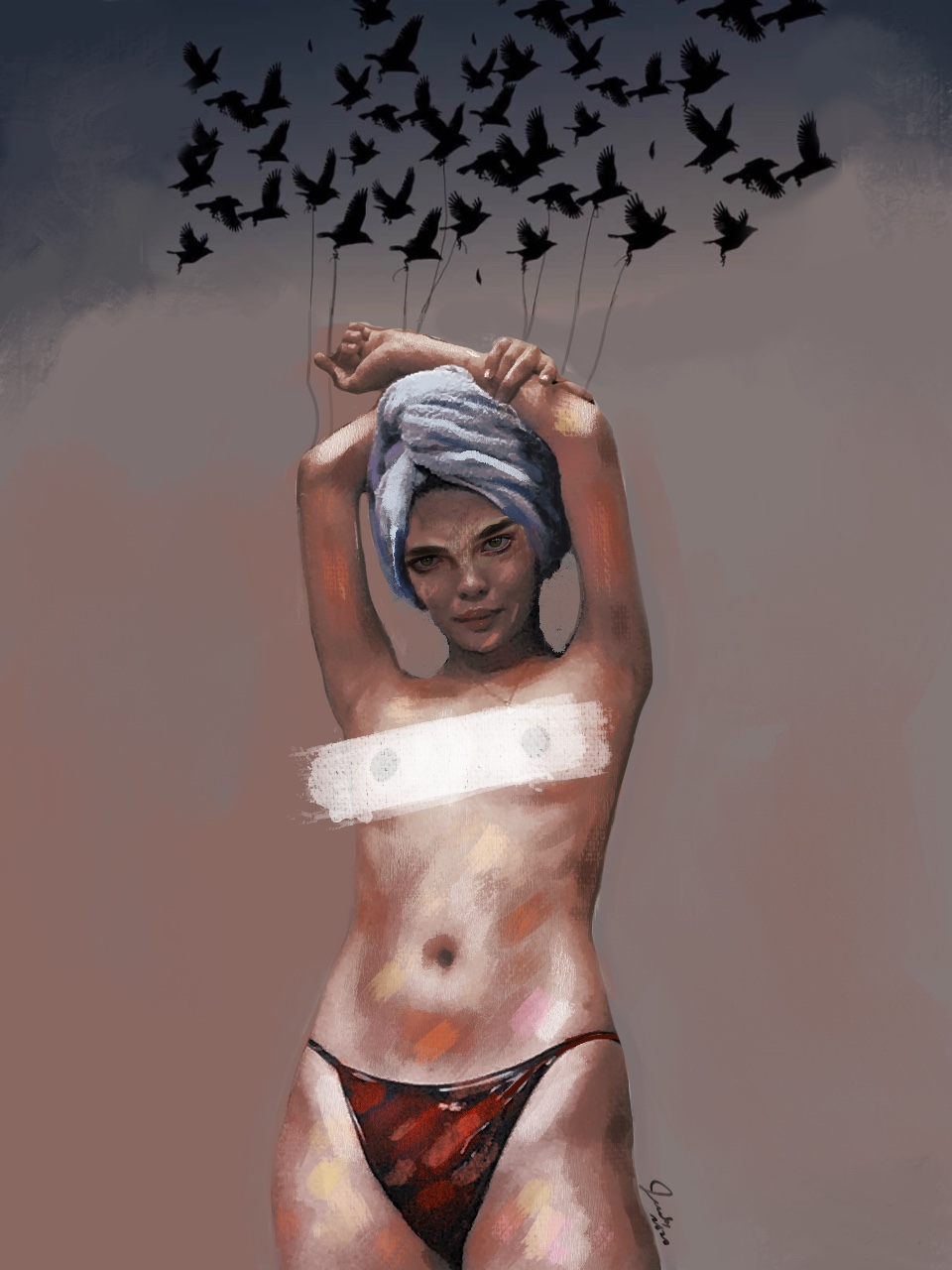 TRAP
Digital Art
2020
Love doesn't choose Love
Love is just an empty word
and yet somehow it's everything.
Love is a trap with no return, coz once you get caught (or: once you fall in) you cannot get rid of it easily.
Should you forget it (love)
it will break your tiny heart,
and it will sing a thousand sad songs.
Until it can eat you whole again (from head to toe).
Vanished in being,
Drowned by your own body,
Love is winning over the biggest fear...
Which absurdly is created by the own self.
Available at NFT: https://nftshowroom.com/spintwister/gallery/spintwister_love_trap
Please follow my Instagram: https://www.instagram.com/spintwister/
Thank you!