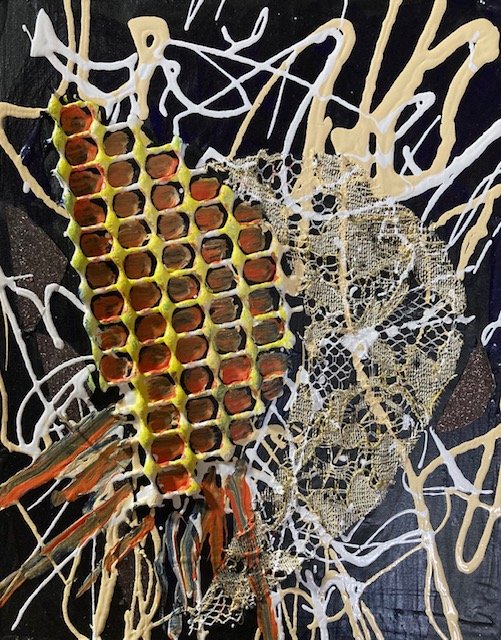 (ENG)
This is my original artwork.
"Two Moons"
Mixed Media,14x18cm,2021
The Earth has a moon, but Mars has two moons. They are Phobos and Daimos. I was looking at a chart on Wikipedia with pictures of the main satellites, and I found out that the two satellites looked different, and I was very interested, so I drew this picture. I think I will draw pictures with the theme of space once in a while this year too.
(JPN)
これは私が創った作品です。
「2つの月」
ミクストメディア、14x18cm、2020
地球には月という衛星がありますが、火星には地球の月にあたる衛星は2つあります。フォボスとダイモスです。ウィキペディアで主な衛星の写真が載った表を見ていて、この2つの衛星は姿かたちが違うのを知り、とても興味深く思い、この絵を描きました。今年も宇宙をテーマとする絵は時々描くと思います。
---
My Website / 私のウェブサイト
https://ydart.exout.net/
My Artwork sales site / 私の絵の販売サイト
https://ydart.stores.jp/