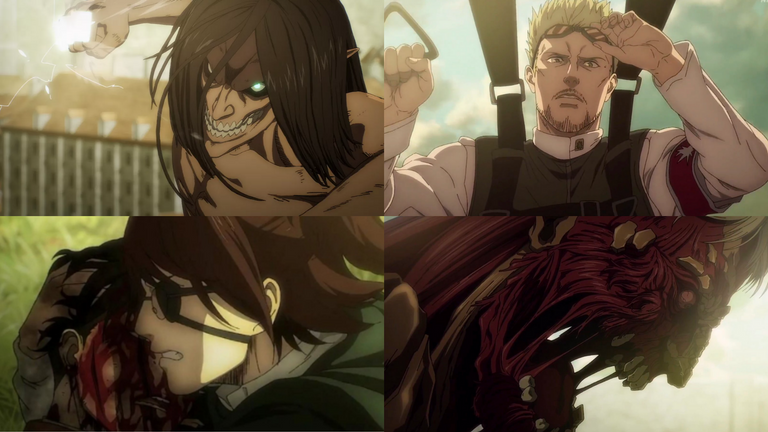 Shingeki no Kyojin or popularly known as Attack on Titan. The villagers are trapped inside a 50-meter-high walls to protect themselves from human-eating titans. They do not know any of the history and how they ended up living inside a wall. Eren tries to avenge her mother that was killed in a titan attack. He later get betrayed pushing him to trust himself only.
It is authored by Hajime Isayama and he used some real life models like Brock Lesnar on how he designed the titans. Its first three seasons were produced by Wit Studio and its last season is being produce by MAPPA. The manga has sold over 100 million copies globally as of December 2019, making it one of the best-selling manga series of all time.
Attack on Titan is an amazing anime because of it's plot and twist. It shows how society can be controlling, but you can't do anything because your comrades will hate you. It shows how the higher ups can hypnotize the minds of their people. It shows what will happen if you betrayed someone or someone betrayed you because it shows both sides and for me, there is no good or bad in the story.
If you are into mysteries and love watching animes that are full of emotions, I recommend this anime to you. When I first tried to watch this, I was really confused on how this things happen not until I read the manga and finished the story. It was really sad how you could get betrayed by your trusted comrades.