One of my favorite characters is Vincent, besides that Ergo Proxy is one of the animes I like the most, Vincent is really captivating to me. That's why I had to make a fan art of him. I originally did this in 2015 (the year I watched this anime) but recently I edited it digitally in a new design. And here you have it!
---
Uno de mis personajes favoritos es Vincent, además de que Ergo Proxy es uno de los animes que más me gustan, Vincent me parece bastante cautivador. Por eso tenia que hacer un fanart de él. Originalmente lo hice en 2015 (el año en que vi este anime) pero recientemente lo edité en un nuevo diseño. ¡Y acá lo tienen!
---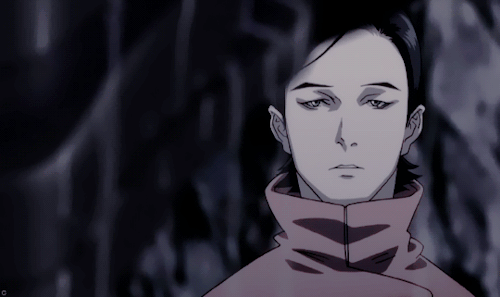 One of the great things about him, is how he develops from the beginning to the end of the story, and how he discovers who he really is. His most naive and awkward side as a Vincent Law without memories of his past, and his other side as the desolated and angry god Ergo Proxy are both interesting. His journey to search for his truth is also a metaphor of how humans always seeks his destiny and purpose, and how to accept that we are owners of our future and our life is what can change our reality.
Una de las mejores cosas sobre él, es cómo se desarrolla desde el principio hasta el final, y cómo descubre quién es realmente. Su lado más ingenuo y torpe como un Vincent Law sin recuerdos de su pasado, y su otra parte como el desolado y enfadado dios Ergo Proxy son interesantes. Su camino para buscar su verdad es también una metáfora de cómo los humanos siempre buscan su destino y propósito, y cómo aceptar que somos dueños de nuestro futuro y de nuestra vida es lo que puede cambiar nuestra realidad.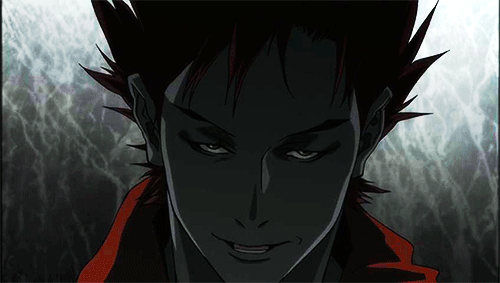 I just can say: I LOVE Vincent and I totally recommend to watch Ergo Proxy, it's full of symbolism, philosophy and awesome characters...
Sólo puedo decir: AMO a Vincent y recomiendo totalmente ver Ergo Proxy, está lleno de simbolismo, filosofía y personajes geniales.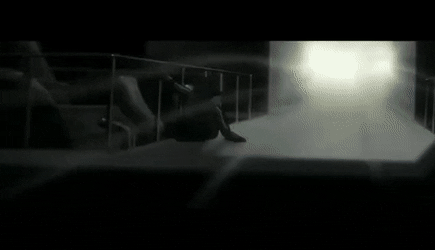 This is one of my favorite scenes.
▪️▪️▪️▪️▪️▪️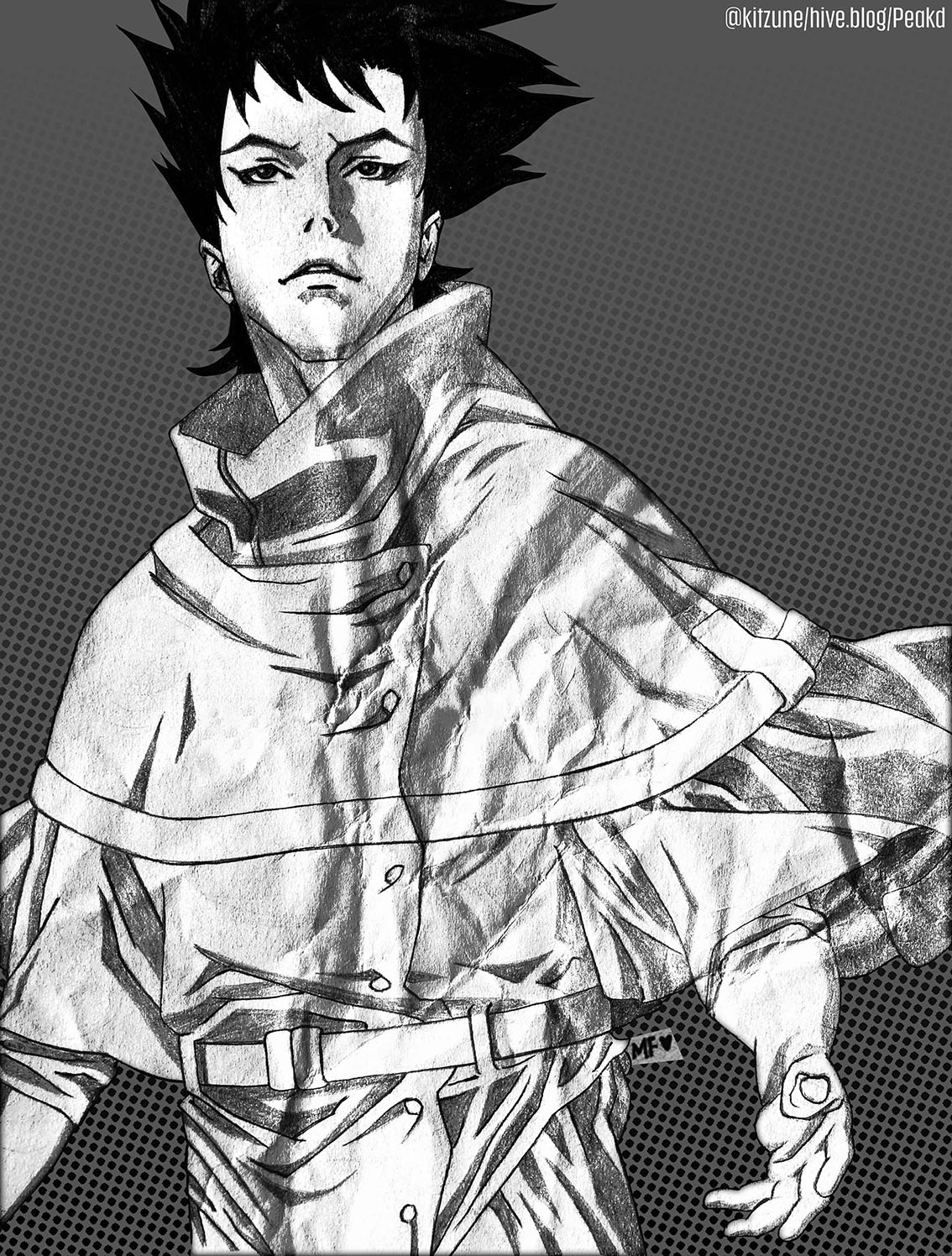 Here's my fanart of Vincent Law/Ergo Proxy.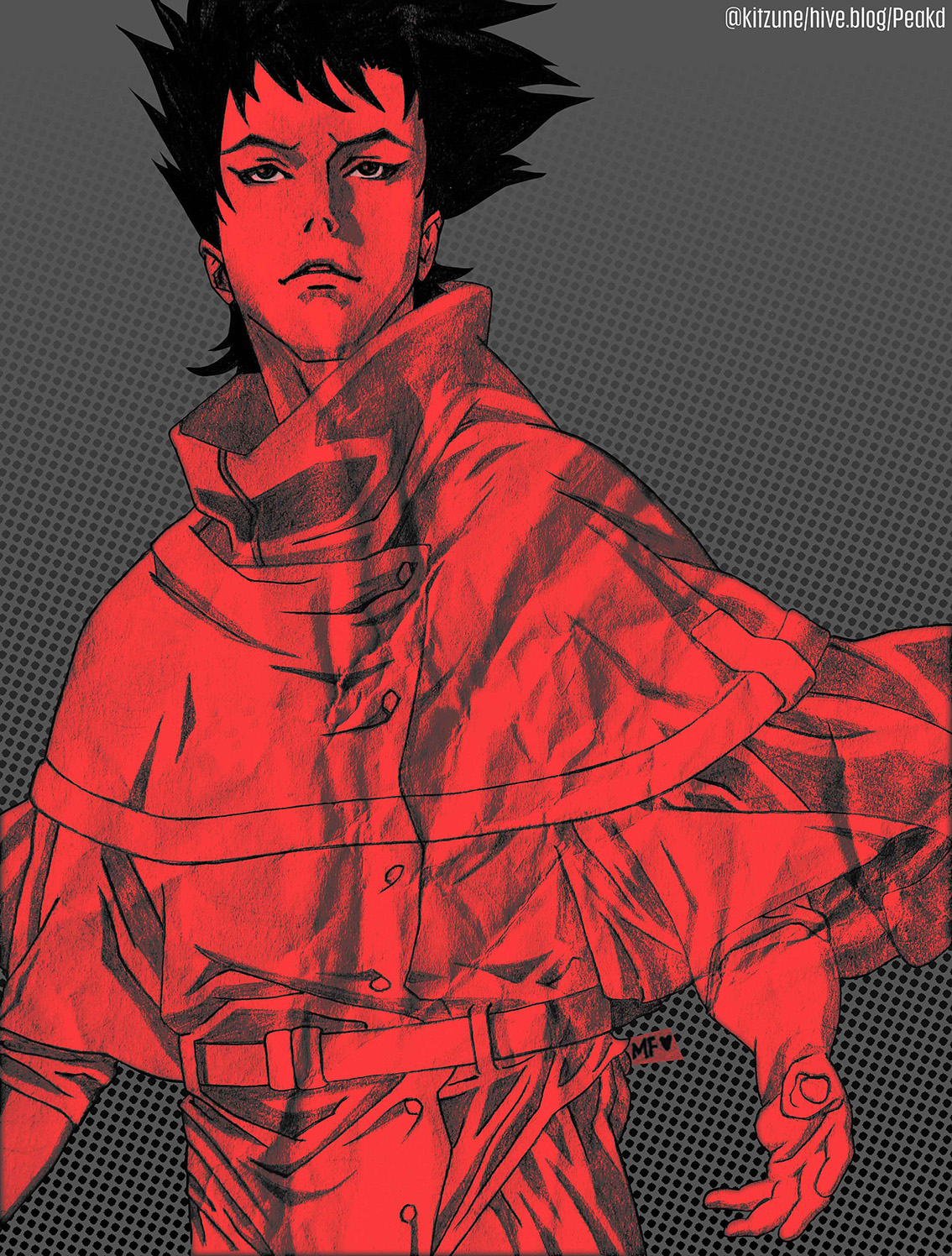 The red add a more intense vibe.
▪️▪️▪️▪️▪️▪️
THIS ONE I DESIGNED IT SPECIALLY FOR YOU! SAVE IT AND USE IT AS A WALLPAPER ON YOUR PHONE! :)
¡ESTE LO DISEÑÉ ESPECIALMENTE PARA USTEDES! Guarda la imagen y úsala como wallpaper en tu celular. :)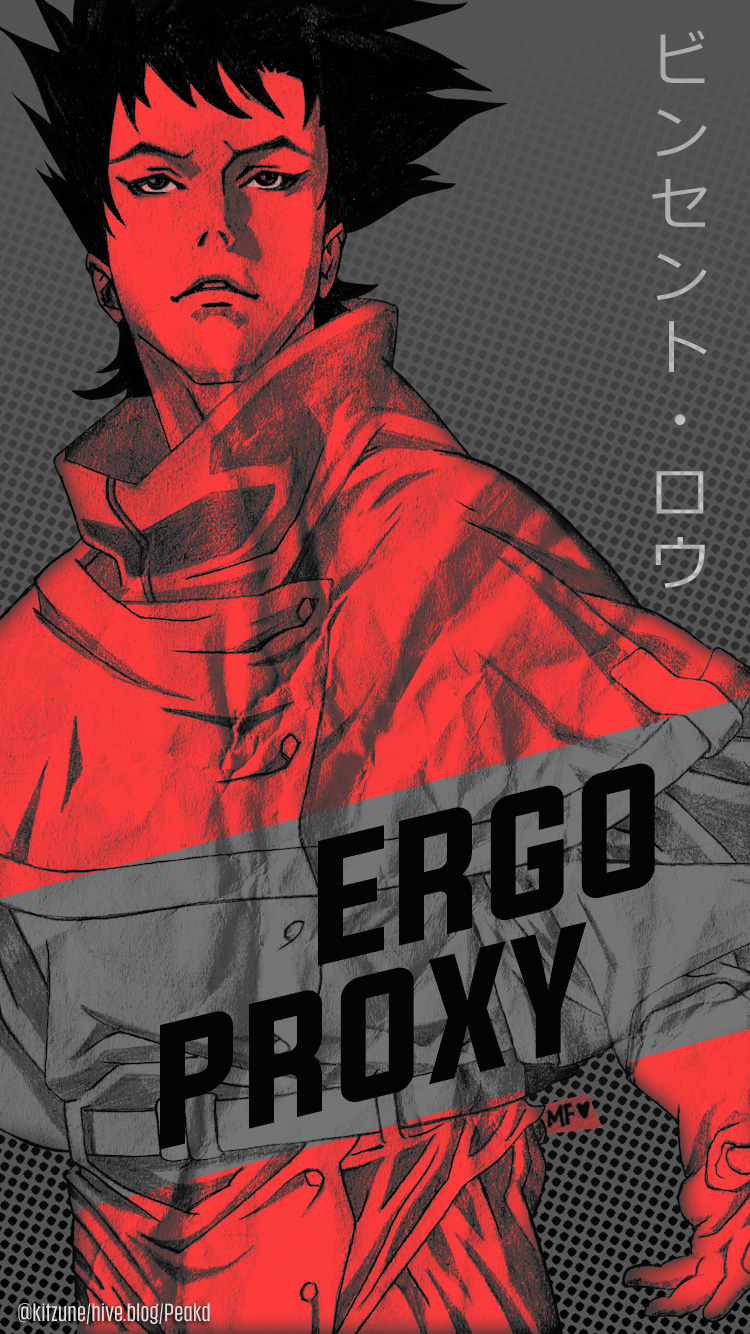 To make this illustration I used pencil on paper and then I edited it digitally// Para realizar esta ilustración usé lápiz sobre papel y luego fue editado digitalmente.
Thanks for reading! If you like my art or wanna see more of other things I've made check out my profile! ♥️
¡Gracias por leer! Si te gusta mi arte o quieres ver más de lo que he hecho, ¡visita mi perfil! ♥️ (Enlaces arriba :)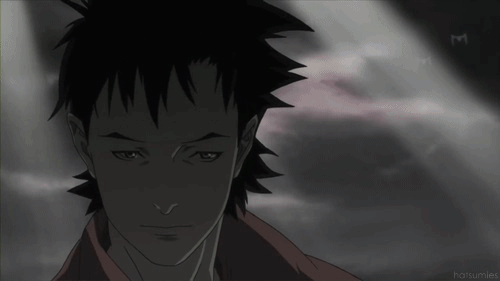 By Fernanda Rojas @kitzune ... I´m an illustrator and desginer and sometimes I take pictures and talk about anime :)
---
ありがとうございました、またね


.
.
.
.
.
.
.
Vote, comment or reblog it ! 🌸
Thanks a lot! ♥️
Follow me on: TwitterInstagram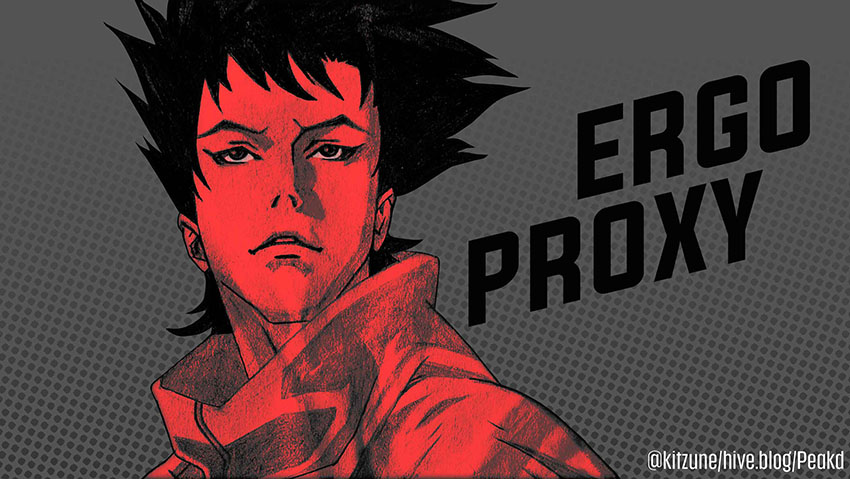 Anime and character credits: Manglobe, Shūkō Murase and Dai Satō / This post was encouraged for the Anime Blogging Challenge proposed by @kuronokenshi !!