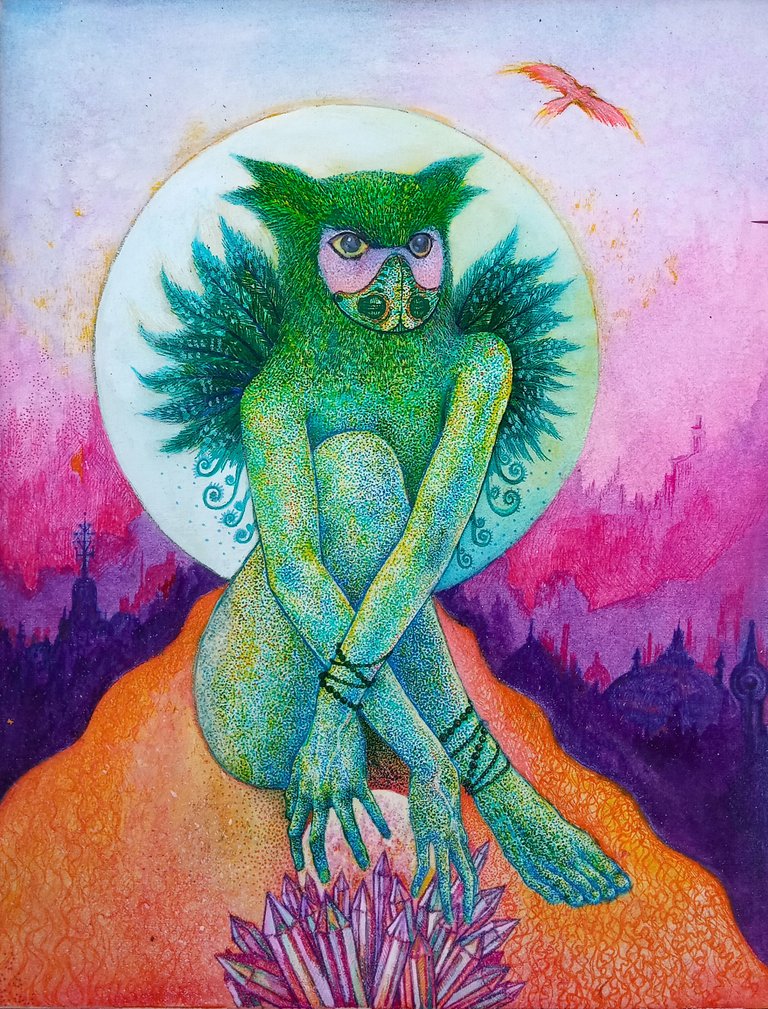 She is the messenger. represents a being that brings signals or codes from abstract realms to this physical plane, to connect with intuition and mental faculties.
She comes in double times to help people see what is the next step on their inner path and to intelligently face the challenges that we have to live.
.
.
.
Es la mensajera. representa un ser que trae señales o codigos desde reinos abstractos hasta este plano físico, para conectar con la intuición y las facultades mentalistas.
Ella llega en tiempos doblados para ayudar a las personas a ver cual es el siguiente paso en su camino interior y afrontar con inteligencia los desafíos que nos toca vivir.
técnica mixta sobre papel
25x20cm.
2020
serie: Teriantropía
available in: https://www.hicetnunc.xyz/objkt/313153
Follow me on social media for more jobs
[Instagram]: (https://www.instagram.com/_daimot/?hl=es-la)
[Facebook]: (https://www.facebook.com/Daimott)
[pagina oficial]: (https://daimot.wixsite.com/daimot)
[twiter]:(https://twitter.com/Daimot3)
[hicetnunc.xyz]: (https://www.hicetnunc.xyz/daimot)