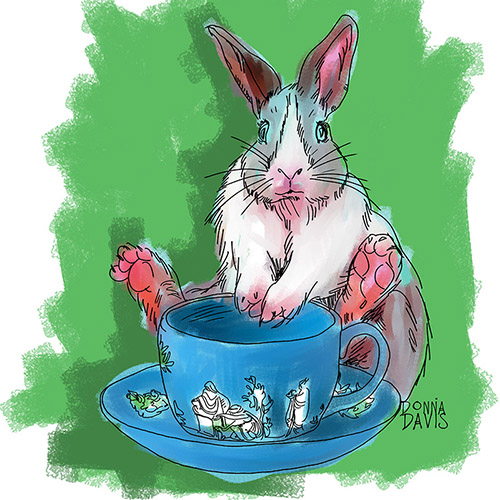 I'm continuing along my busy schedule getting more things up on things for the holiday season. I'm running later, surely, but the studio has been a busy workplace of late.
I may have shared this little fellow before and here is his chum, the hedgehog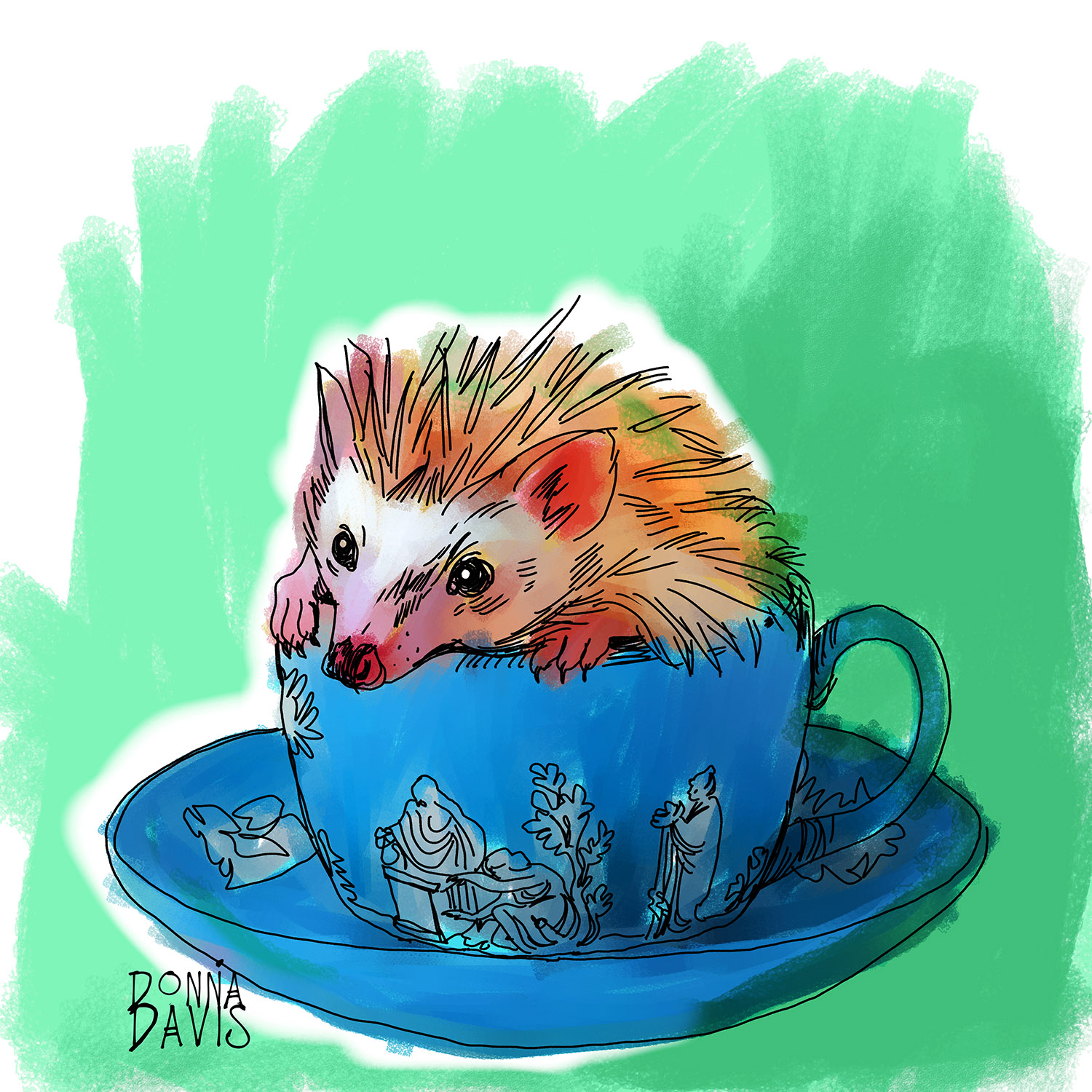 I made this pair, they are two separate pieces , with their wedgwood cups a while back. I offered them as a download at one point when I was considering trying the digital download world of Etsy, it's still on the backburner, but not off the list.
I decided, being in my usual "I want to make more repeat pattern" moods the other day, to take this pair, remove their background (thank Heaven for layers) and play with them a bit on a random pattern I was scribbling.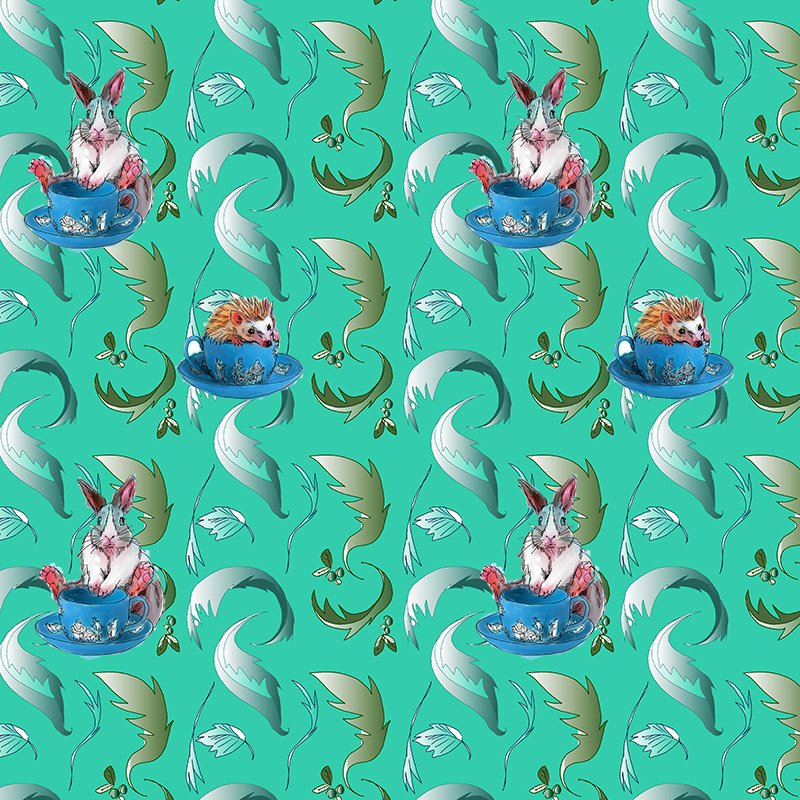 I simply turned our little hedgehog the opposite direction as I felt with the pair of them it was more please to have them facing differently. It's a fun little project and always looks good on things like: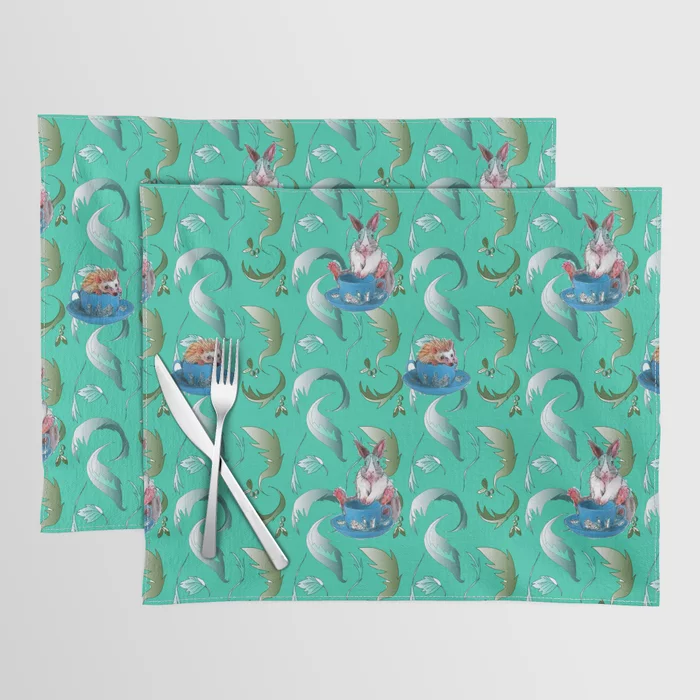 Like Placemats and Wrapping paper (I know I love a theme for wrapping Christmas gifts and often my theme includes animals)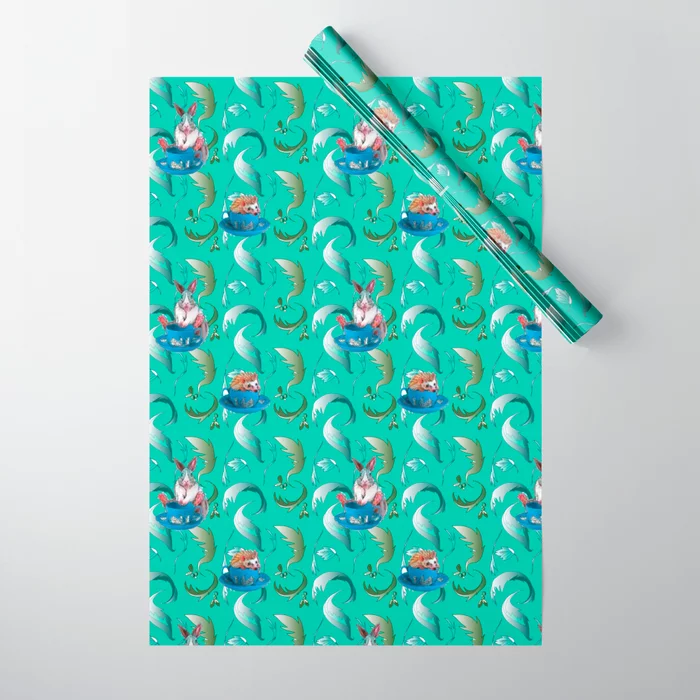 Bedding and the like.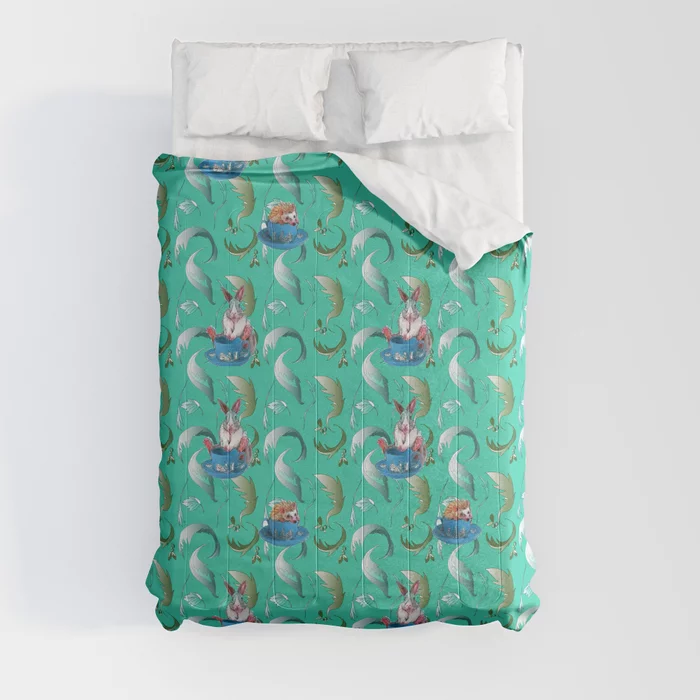 Now concerning NFT...I've not uploaded one in a few years and it must have been easier back then. I finishing my animated NFT 2 days ago and I am STILL waiting for it to upload on Makersplace...I'm also concerned that it is NOT uploading the MP4 file , as I can see the image I gave as a place holder for one of the images IN the animation and am worried it's simply uploading it as a still image...
Then I figured I'd now have a go on #NFTshowroom and so I went to join the Discord and it says my email already exists, yet I cannot find it in my list in discord and when I try to go and chat there it says "I have to acknowledge my email" which I must have done years ago and so here I am at a standstill...
These are the things and times that make me want to retreat to my studio and unplug all the power and mix some paints in oil and paint by candlelight, the recluse artist. Yet, I know living on line is how we must all be, but IT is very frustrating.
SO, if anyone who reads this is ON nftshowroom discord, I'd love some help as I wanted to chat there to better understand how to put up a few pieces on the NFT showroom... And I suppose if I want to see my artwork on Makersplace I have to pay the $60 dollars worth of Ethereum? Oh heavens...For an Unplugged Christmas, eh?
Well ,I hope you enjoyed my little pattern making with creatures and do forgive my rant, but if anyone CAN help me with nftshowrooms discord do let me know :) Until next post remember, Stay creative!