Morning guys! feeling better now :) Let me show you another piece I did last 2020 and walk you through the drawing progress. grab your coffee!
Mephisto vs Galactus (2020) 11x17 pen & inks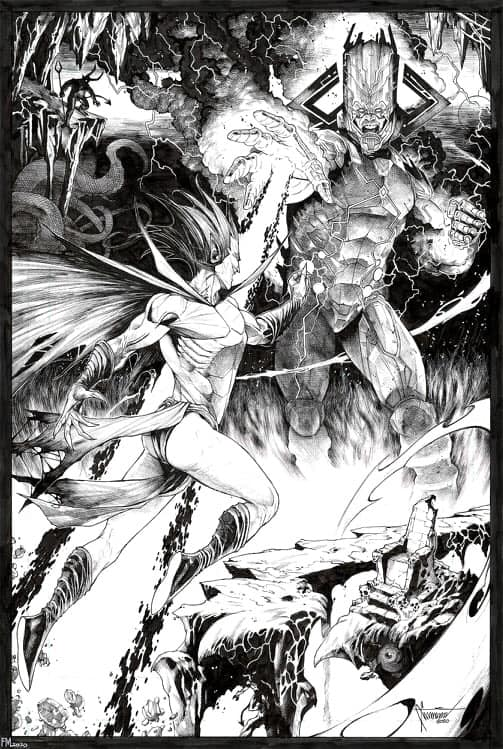 Colors by Jesse Heagy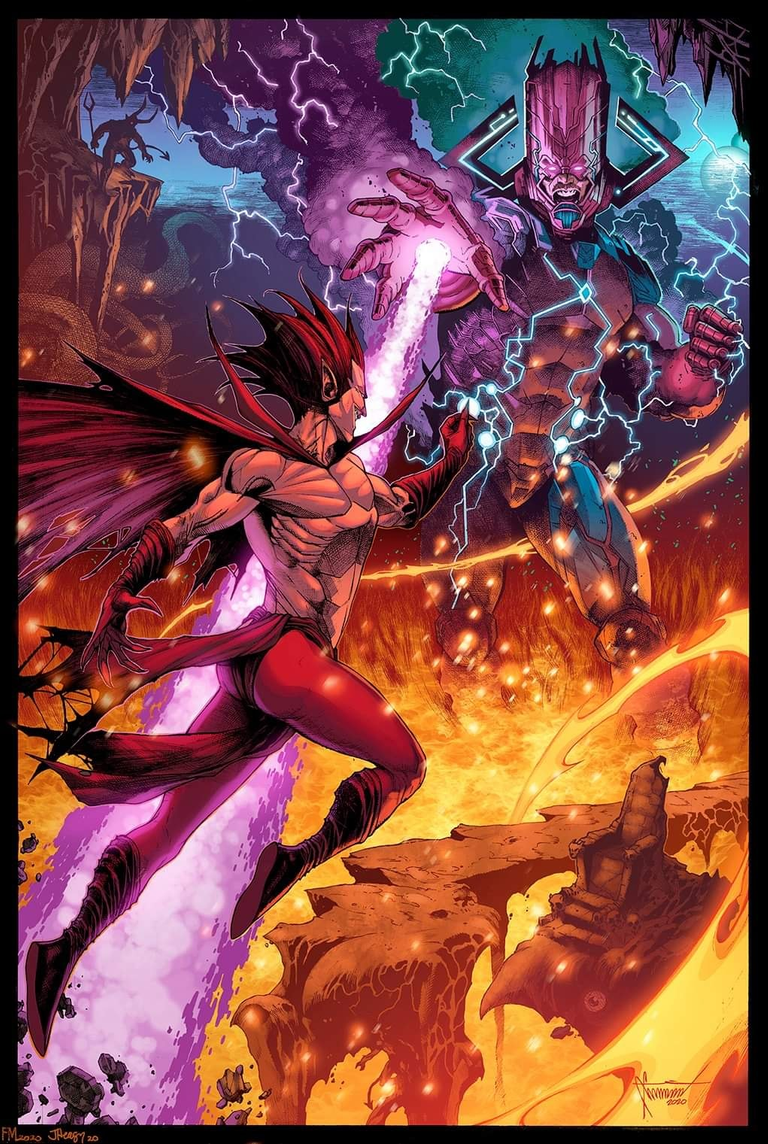 working on the layout is really frustrating LMAO Galactus and Mephisto are one of the most badass characters in the Marvel Universe (Lore and Design wise) so I really wanna knock this drawing off and for able to me to do that is first I must come up with a very interesting layout and it's the hardest part of this process XD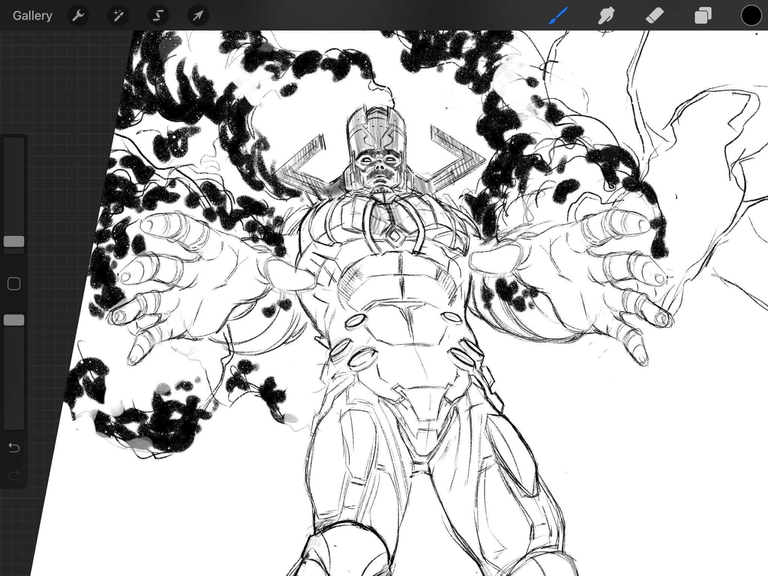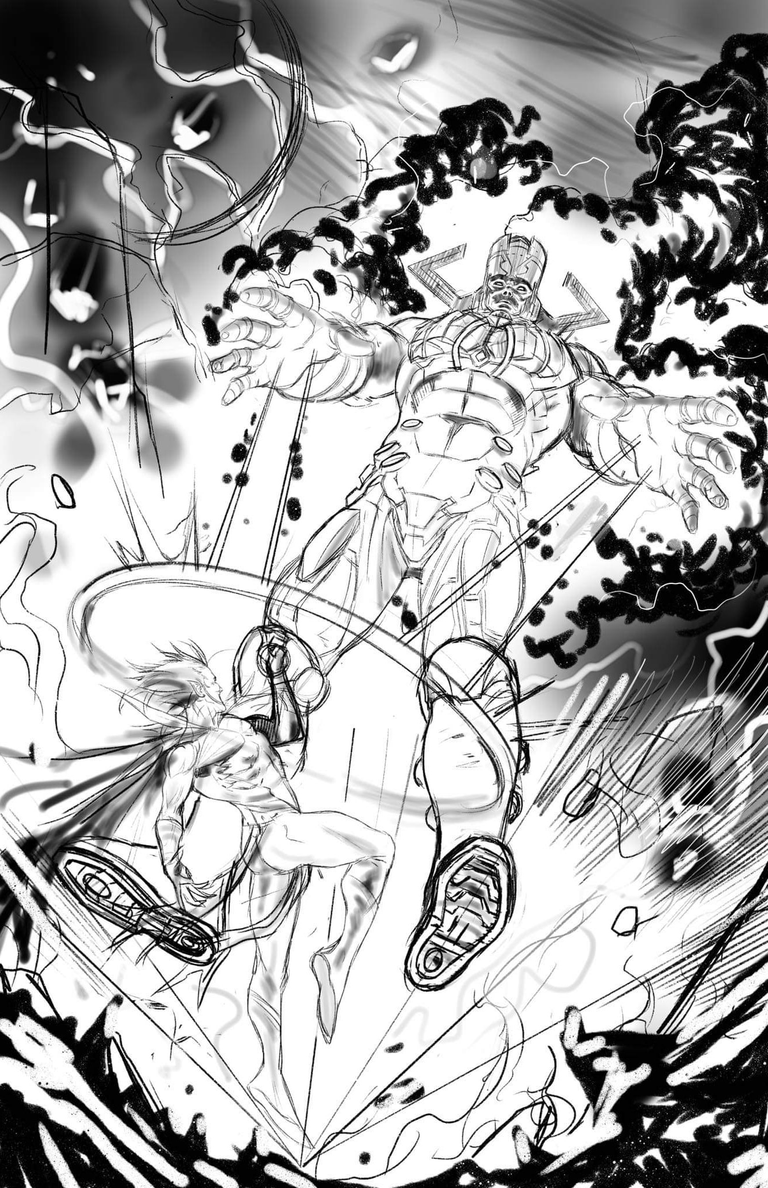 Got too excited to establish the scale on their sizes so I finished the layout quickly
I was not satisfied by the result. so I slept on it and when I checked the layout in the next morning I realized that it's not what I want it to be. so I started another one :)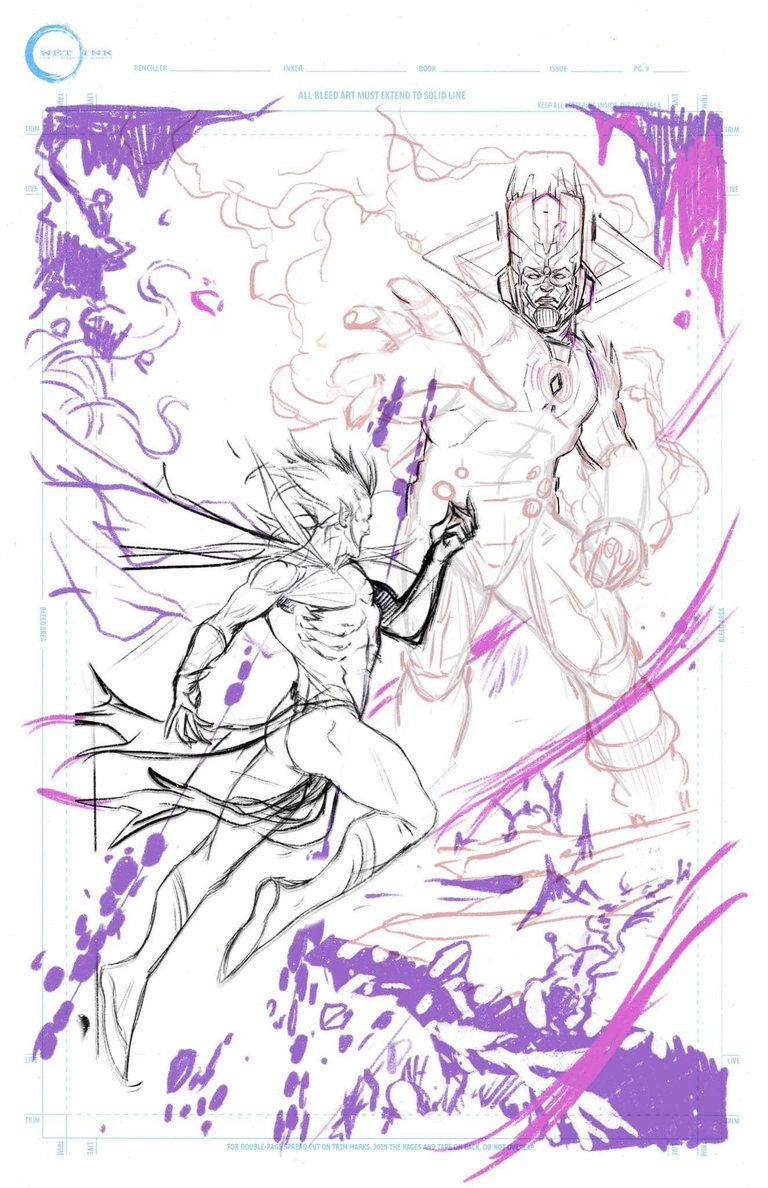 And now we're talking :D
as you remember from my previous blog, I ran out of inks the whole 2020 and can't able to buy because of lockdowns and stuff so I sketched the layout traditionally by pencils. I did it I think thrice before I start inking the final pencil lines :)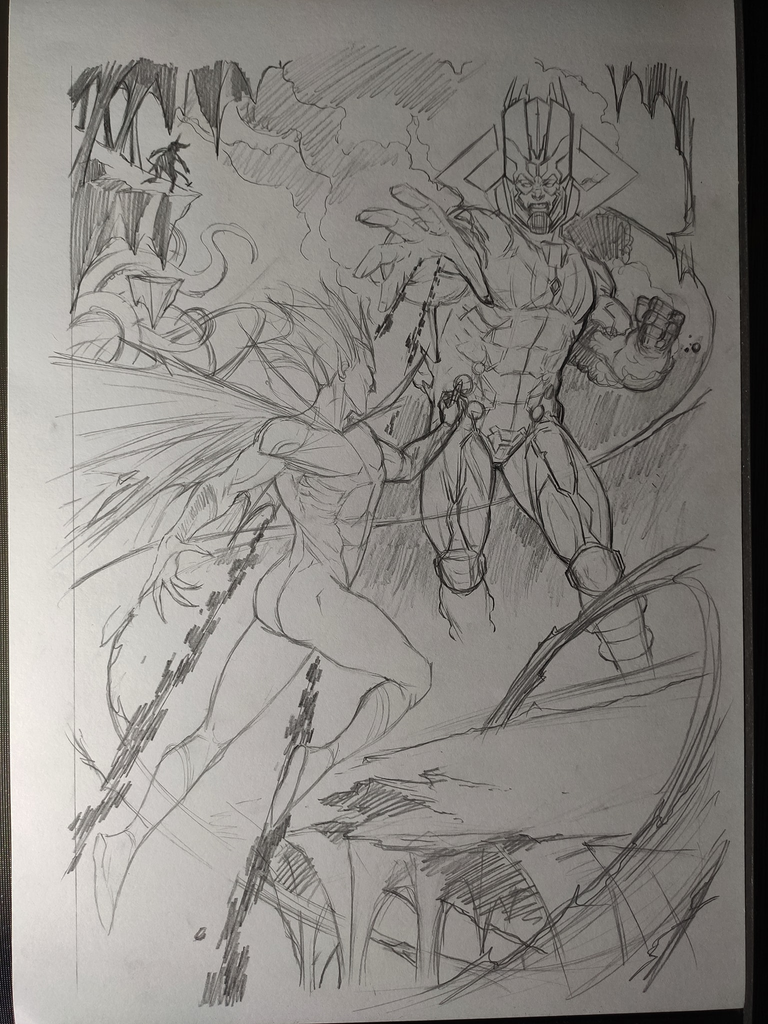 this kinda tiring to do
Now the fun part starts...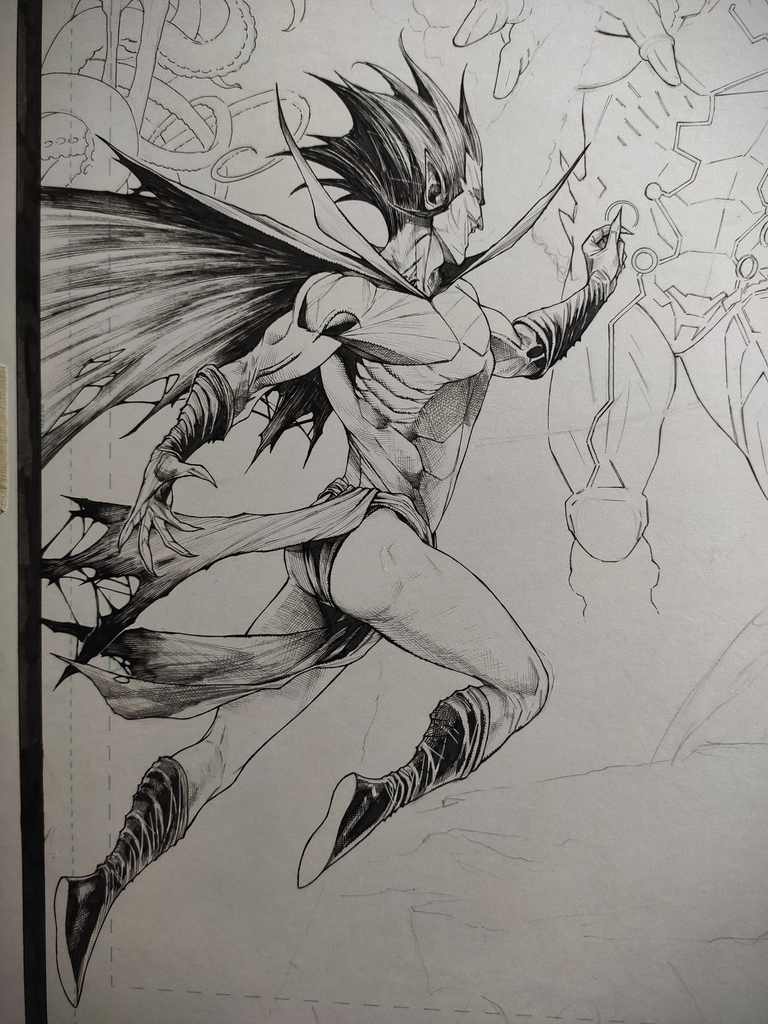 Fun, fun, fun!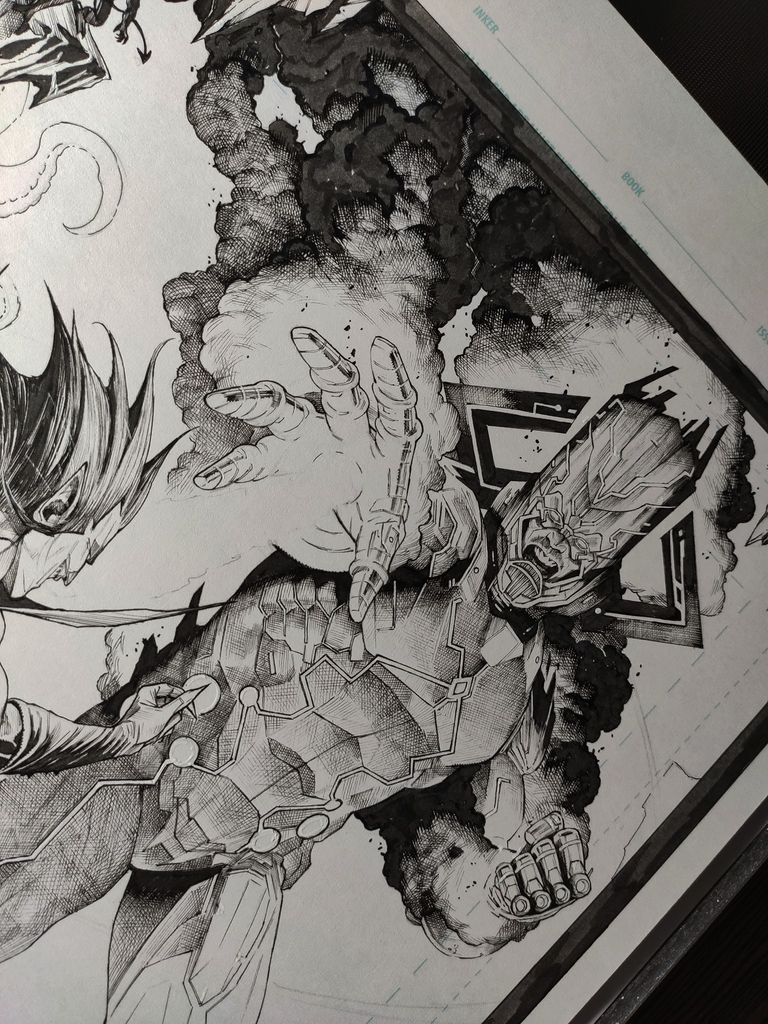 chillin with my playlist and coffee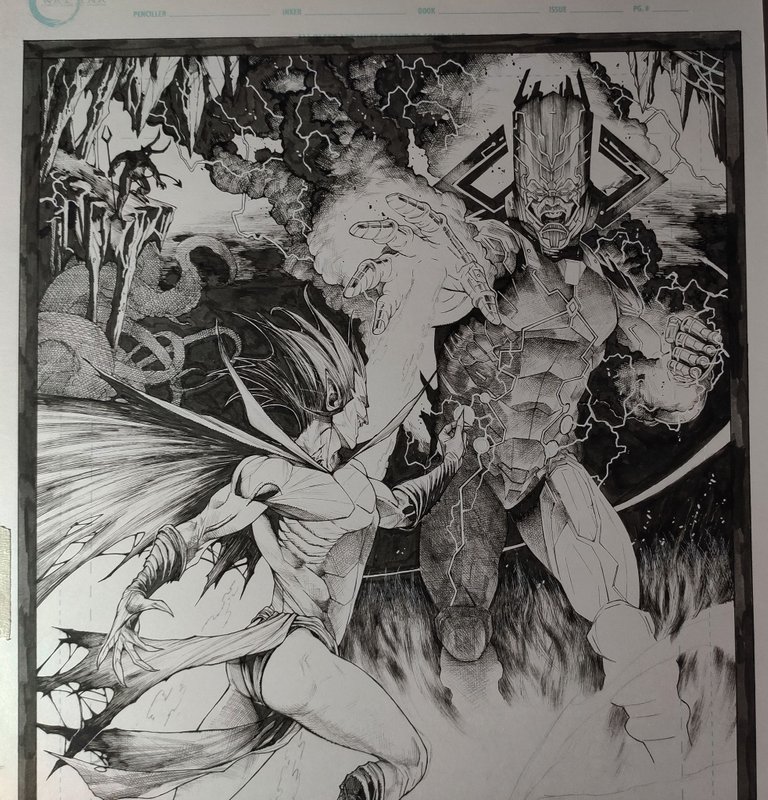 doing it's background is very scary coz I know my subjects are already in good shapes so I don't wanna ruin it if I failed to do the background look interesting
And there you have it guys, Thank you for you time reading this one! It's one of my best Pen and Ink works :)
there is more artwork for me to share to you so please stick with me LOL.
HAVE A GREAT DAY! CHEERS!