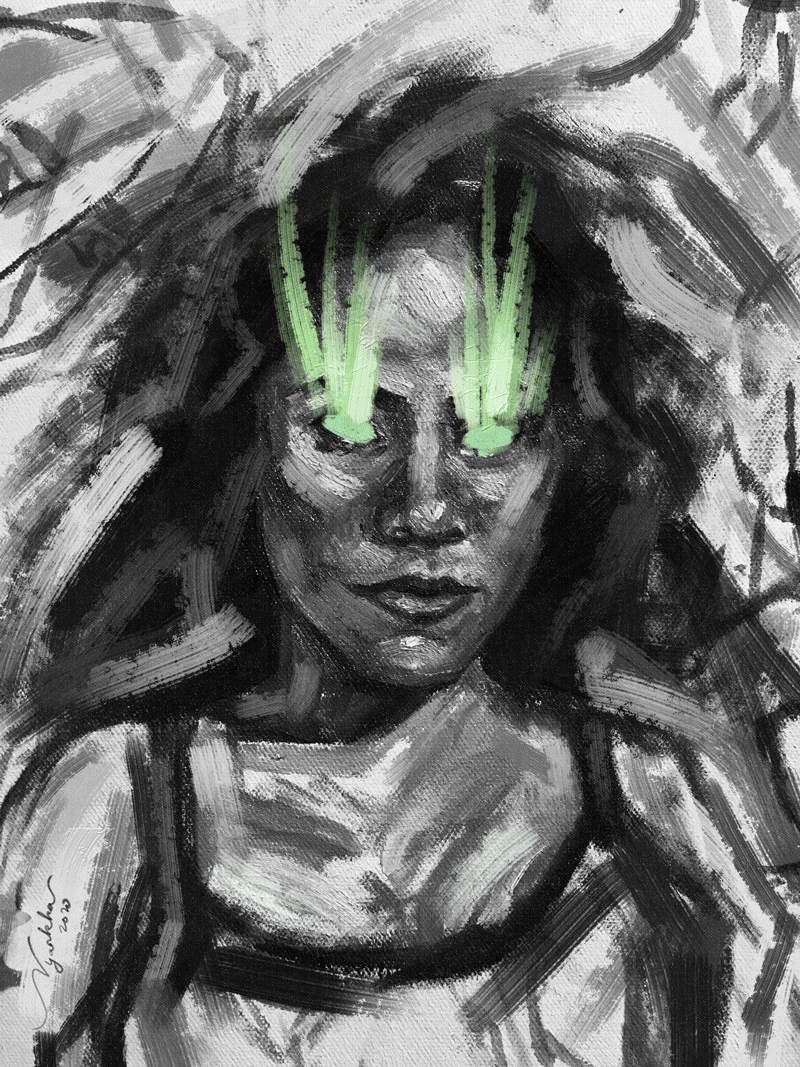 Wrath
Digital Art
2020
I used my canvas to release all the hatred inside...
...and now she's staring back at me.
---
This was on sale on Knownorigin for 0.3 Eth ($72.73) and was sold to Kino.eth 2 hours after! This is my fastest sale so far lol.
I'm always glad to have new followers in the space and new collectors too. I'm fairly new both in the cryptoart space and in art industry in general so I'm grateful for someone appreciating my works even though my style jumps from time to time cos I get bored easily (even though most of the time I really like them).


Anyway, thought you might like to see some stills from this GIF: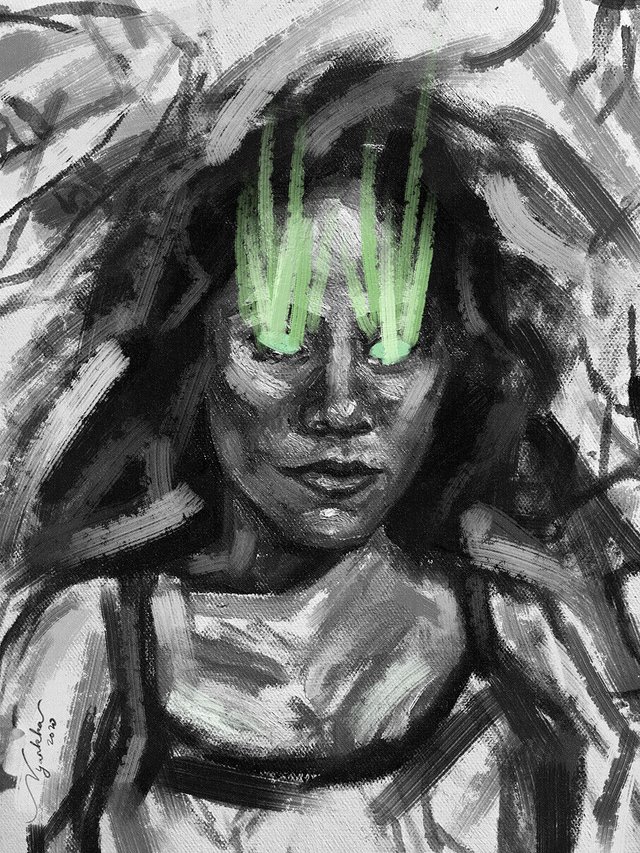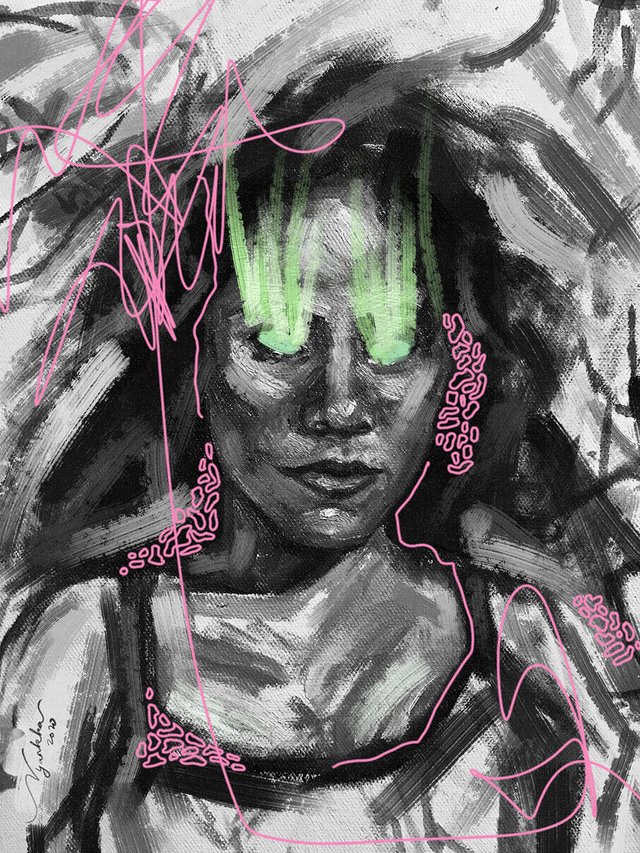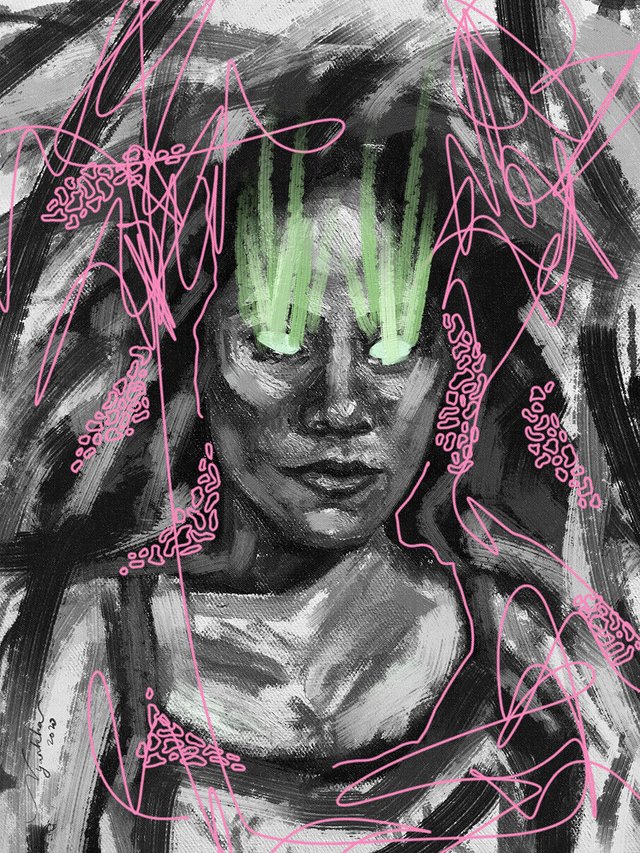 Thanks for all the support!