Hey hey hey! Hello there!
Greetings, fellow members of the Alien Art HIVE community! This is my first time posting on this community channel and I`m thrilled to be kickstarting our relationship with this piece! 👽😁
My name is Andre, but many call me Galiant in the art realm! I've been an illustrator for so many years now and I've been recently onboarded on Hive by my wife (@crisciacm) and it has been an absolute blast! You guys are awesome! So many cool posts here too!
If you're curious, you can check my intro post here if you wanna see some of my art and links! 😜
Onto what matters!
Being a big fan of Sci-Fi and Fantasy stories I was super stoked back in 2021 with the upcoming release of Denis Villeneuve's feature film "Dune". The original Frank Herbert's novel is huge in the field and I was really drawn by it back in the day of my first read. So out of absolute pure hype I decided to challenge myself and started up an IGTV series on Instagram called "Dune June" where - FOR 30 FRICKING DAYS STRAIGHT, I'd be posting one illustration per day with prompts from the book.
On June 18th, I decided the theme would be the "Guild Navigators" - humans that underwent several physical mutations due to the consumption of a famous and valuable orange drug within the universe which grants them prowess to transverse the Universe in big ships called Heighliners. A fitting topic for our Alien Art HIVE crew, you see! 😜 They used to live in tanks filled with the drug in gas form, and had immense prescience powers!
So here is the final concept art I made for them! All painted in Photoshop using a Wacom Cintiq 16!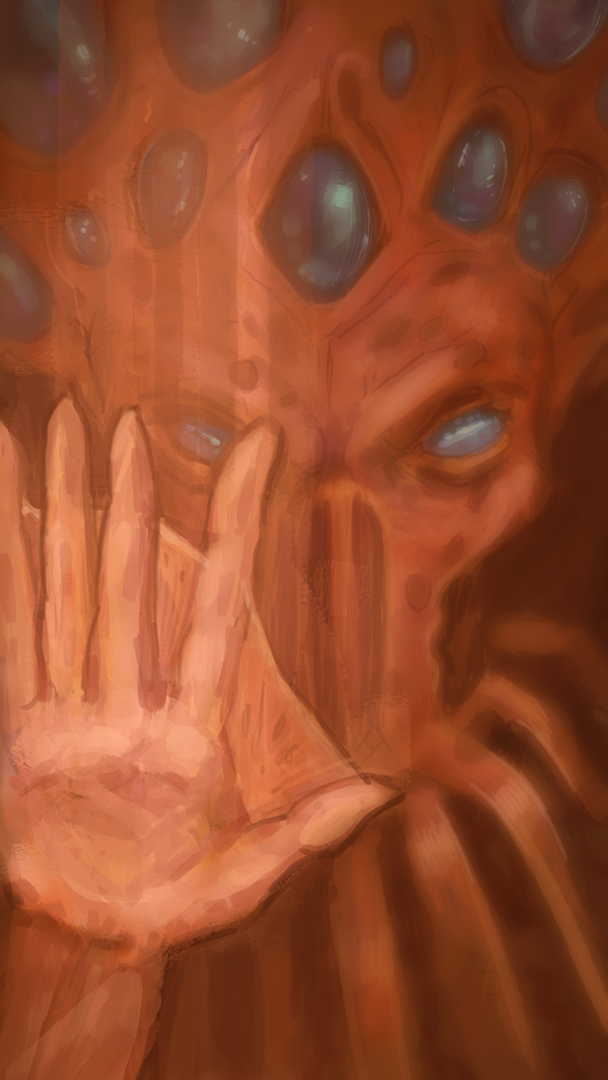 Naturally, here is the step-by-step process of how I achieve that finished piece:

For those who like it, I've also put together a link to the painting process with my narration and music background composed in Guitar Pro! 😝 There you go:
(Speedpaint) Painting process of Galiant`s Guild Navigators!
Thanks for checking in! Let me know your thoughts and thanks for having me here!
Looking forward to meeting you all!
Cheers,
Galiant