This year HiveFest will be happening virtually in Altspace VR! The event starts on December 18th. If you register before December 7th it's free! To register and read more about it visit https://hivefe.st/.
Announcement post by @roelandp: Registration for HiveFest⁵ opened up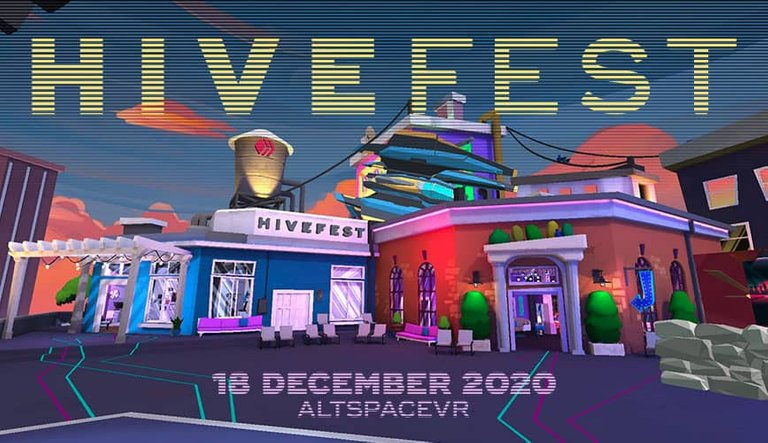 NFT Showroom has been invited to create a gallery to showcase some of the beautiful art that gets tokenized on our platform so we are putting out a call for artists.
How to participate
We will be able to accommodate 30 - 40 pieces of art, still images preferred as GIFs and video may be too resource intensive. There may also be an opportunity for a few artists to speak about NFTs and cryptoart!
If you are interested in having your art featured please leave a comment on this post with the following info:
Link to the art on NFT Showroom
Title
year of creation
yes/no if you are interested in speaking
Please note that we may not be able to include everyone due to the limitations of the space but we will be doing our best to include a diversity of styles!
---
Visit the site and browse art: https://nftshowroom.com/
You can follow us on Twitter: https://twitter.com/NftShowroom
or Instagram: https://www.instagram.com/nftshowroom/
For any questions or support please visit us in discord NFT Showroom discord