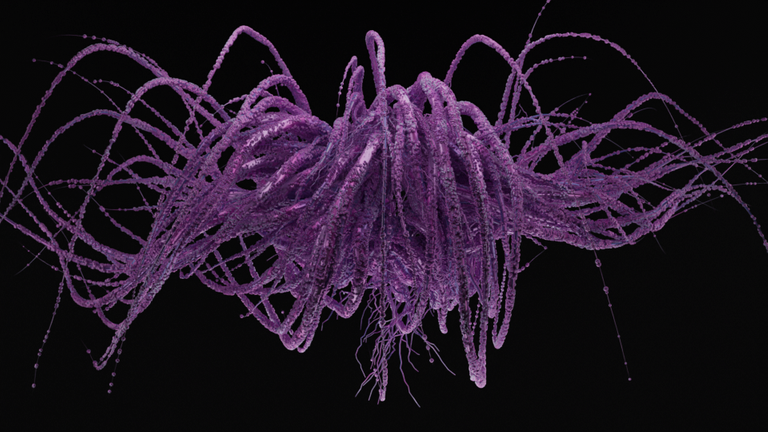 Hola Hivers, saludos a todos, hoy vengo con un modelado abstracto de una especie de tentáculos espaciales, que hice con la ayuda de particles y curvas y para el material use blenderkit. Es muy fácil de hacer y es un buen ejercicio.
Hello Hivers, greetings to all, today I come with an abstract modeling of a kind of spatial tentacles, which I made with the help of particles and curves and for the material I used blenderkit. It is very easy to do and is a good exercise.

Pimer paso:
Primer agregue una ico sphere y a esa ico sphere le agregue particles con los valores que muestro abajo.
Le añadí una turbulencia a las partículas para que tuviesen movimiento con shift+a forces field- turbulence.
Agregue otras fuerzas como vortex y force.
Coloque render as path y la gravedad la lleve a 0, el viewport display a 7 y le di en bake.
Convertí la figura en malla y luego en cuva.
A la curva le subi el deph y agregue una curva con shitf+a curve- bessier.
First add an ico sphere and to that ico sphere add particles with the values shown below.
I added a turbulence to the particles so that they have movement with shift+a forces field- turbulence.
Add other forces like vortex and force.
Place render as path and gravity takes it to 0, the viewport display to 7 and I hit bake.
I converted the figure to a mesh and then to a curve.
I raised the deph to the curve and added a curve with shitf+a curve- bessier.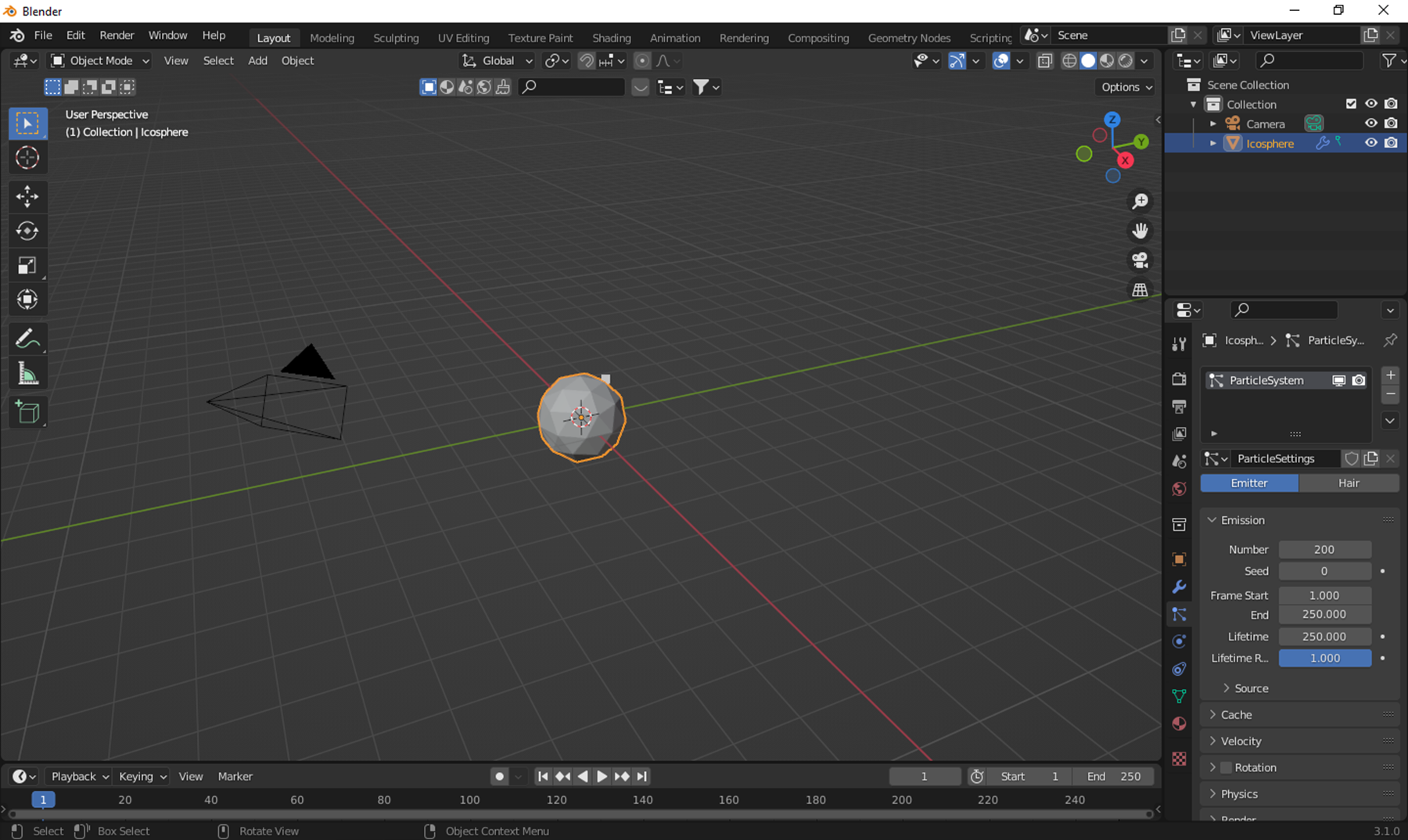 PASO 1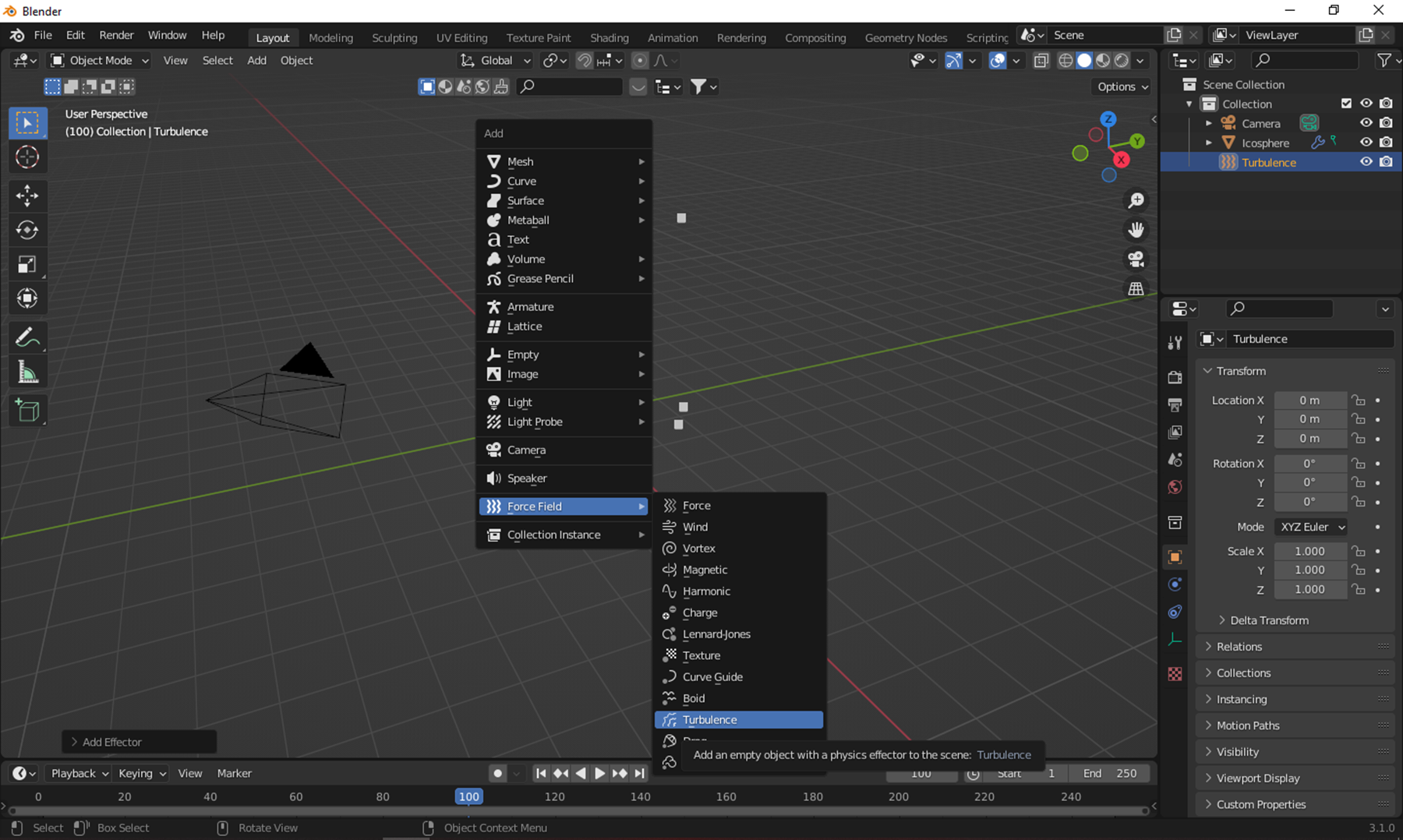 PASO 2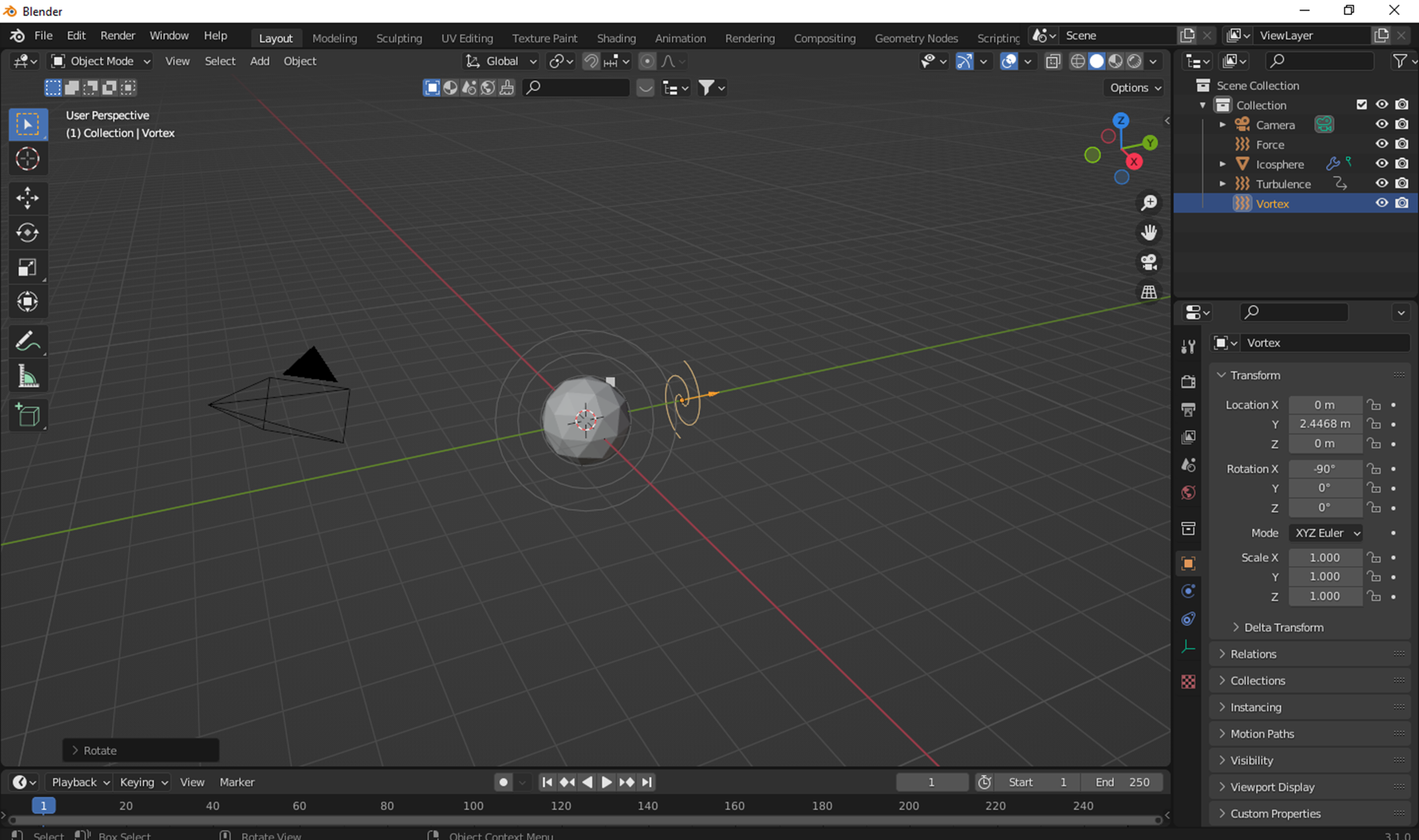 PASO 3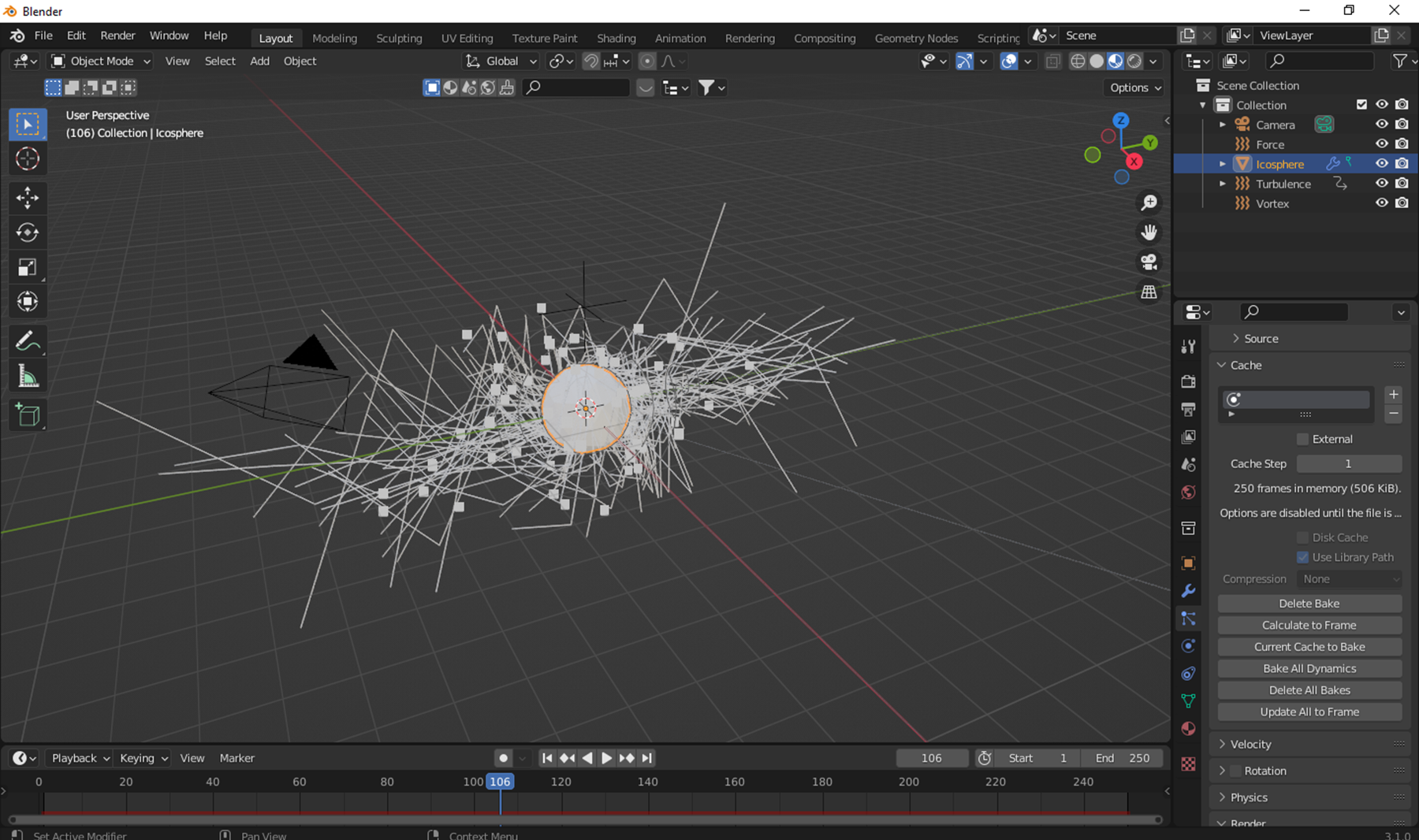 PASO 4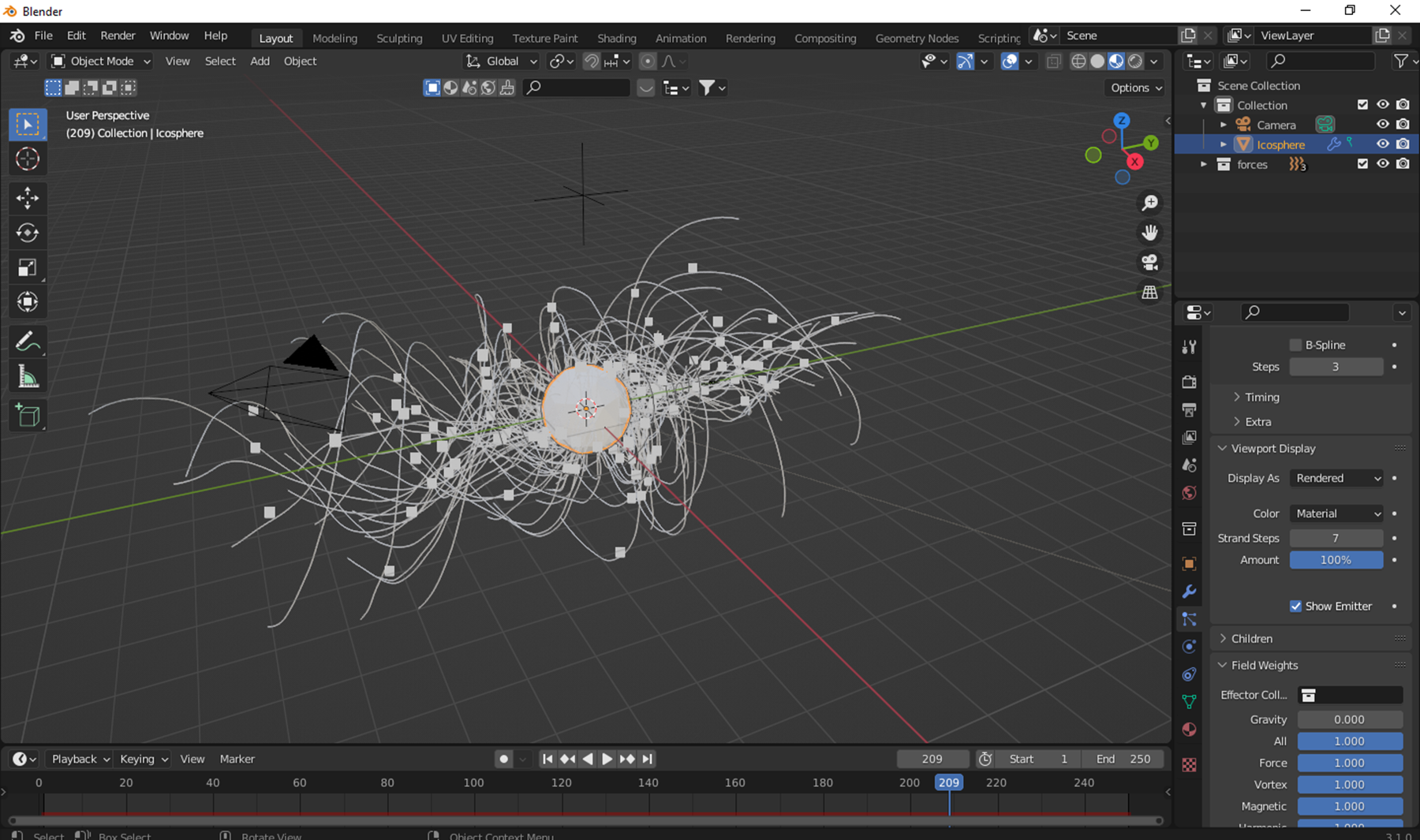 PASO 5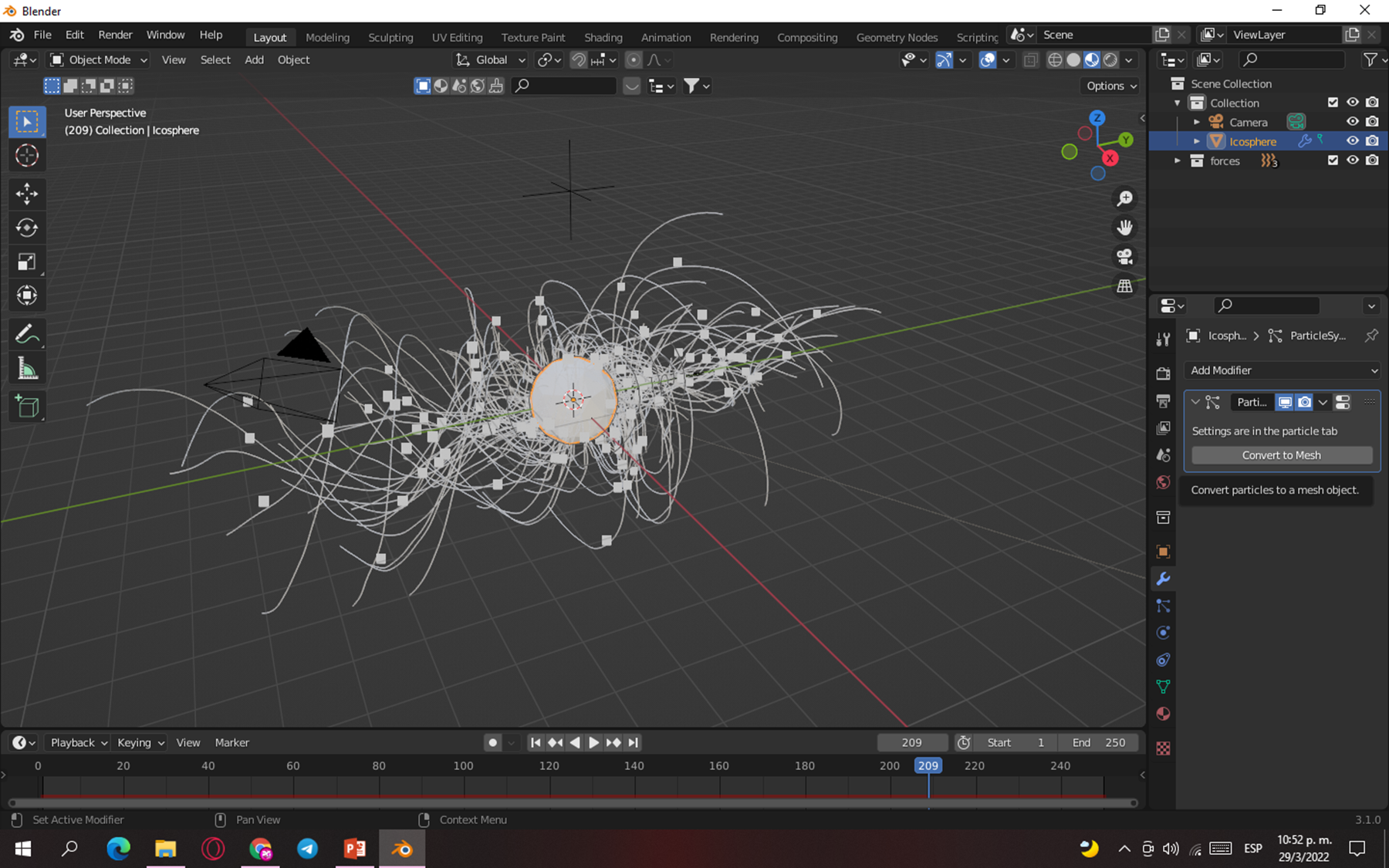 PASO 6
Segundo paso:
En la malla en el taper objet agregue la curva.
lo convertí de nuevo en malla con botón secundario convert to mesh.
Con el addon ivy generator cree las ramas, en edit preferences addons y luego se busca ivy genarator se activa.
para crear los bultos lo hice con particles nuevamente, pero en lugar de emisor utilice hair, cree una ico sphere y a la figura utilice de render el object y de instance la ico sphere. para los materiales, utilice el blenderkit que agrega el material automáticamente.
Para renderizar utiliza google colab ya que mi computadora no tiene tarjeta grafica y es lenta para renderizar así que lo hice en la nube.
On the mesh in the taper object add the curve.
converted it back to mesh by right clicking convert to mesh.
With the ivy generator addon, create the branches, in edit preferences addons and then search for ivy genarator and activate it.
To create the lumps I did it again with particles, but instead of the emitter I used hair, created an ico sphere and used the figure to render the object and instance the ico sphere. for the materials, use the blenderkit which adds the material automatically.
To render use google colab since my computer doesn't have a graphics card and it's slow to render so I did it in the cloud.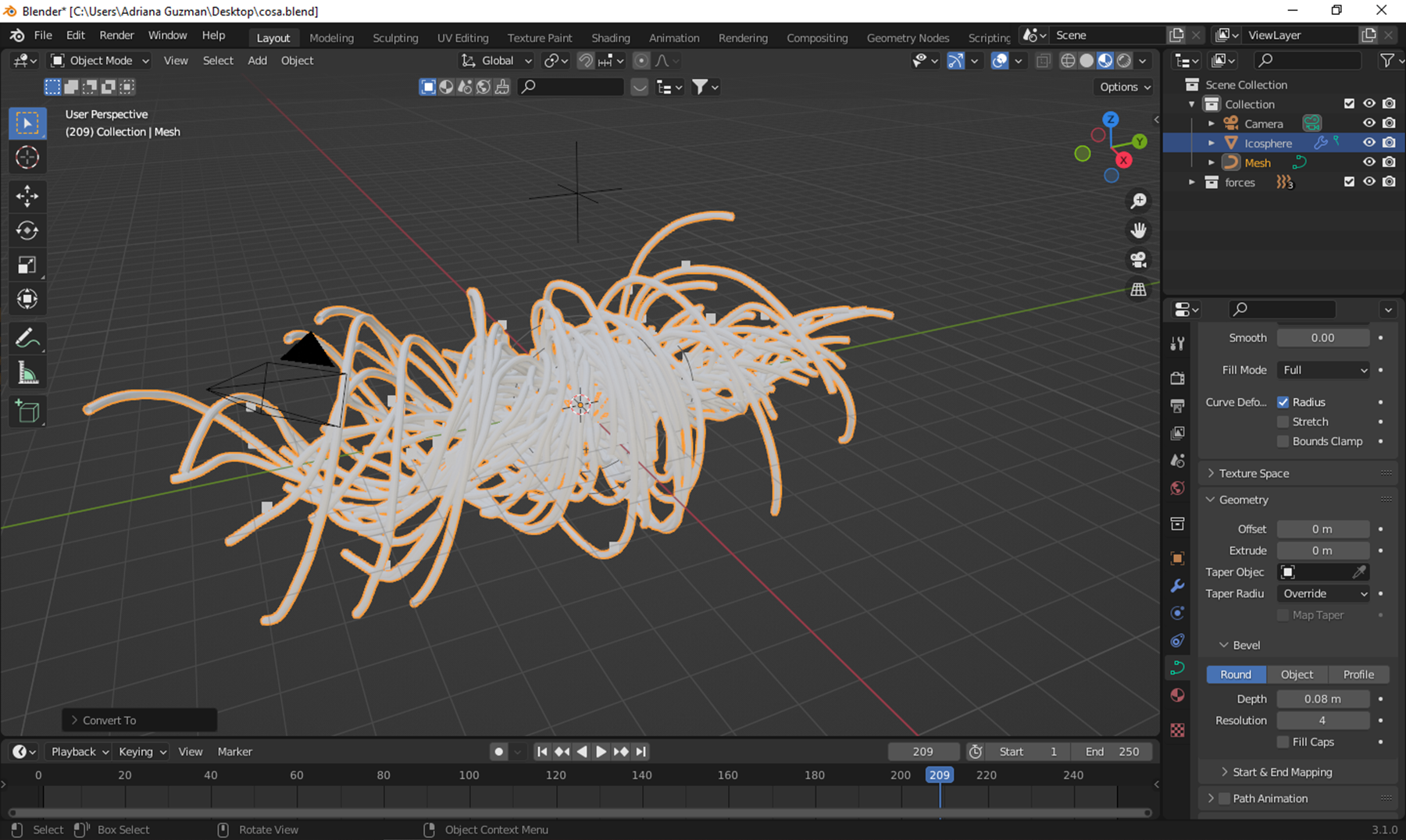 PASO 1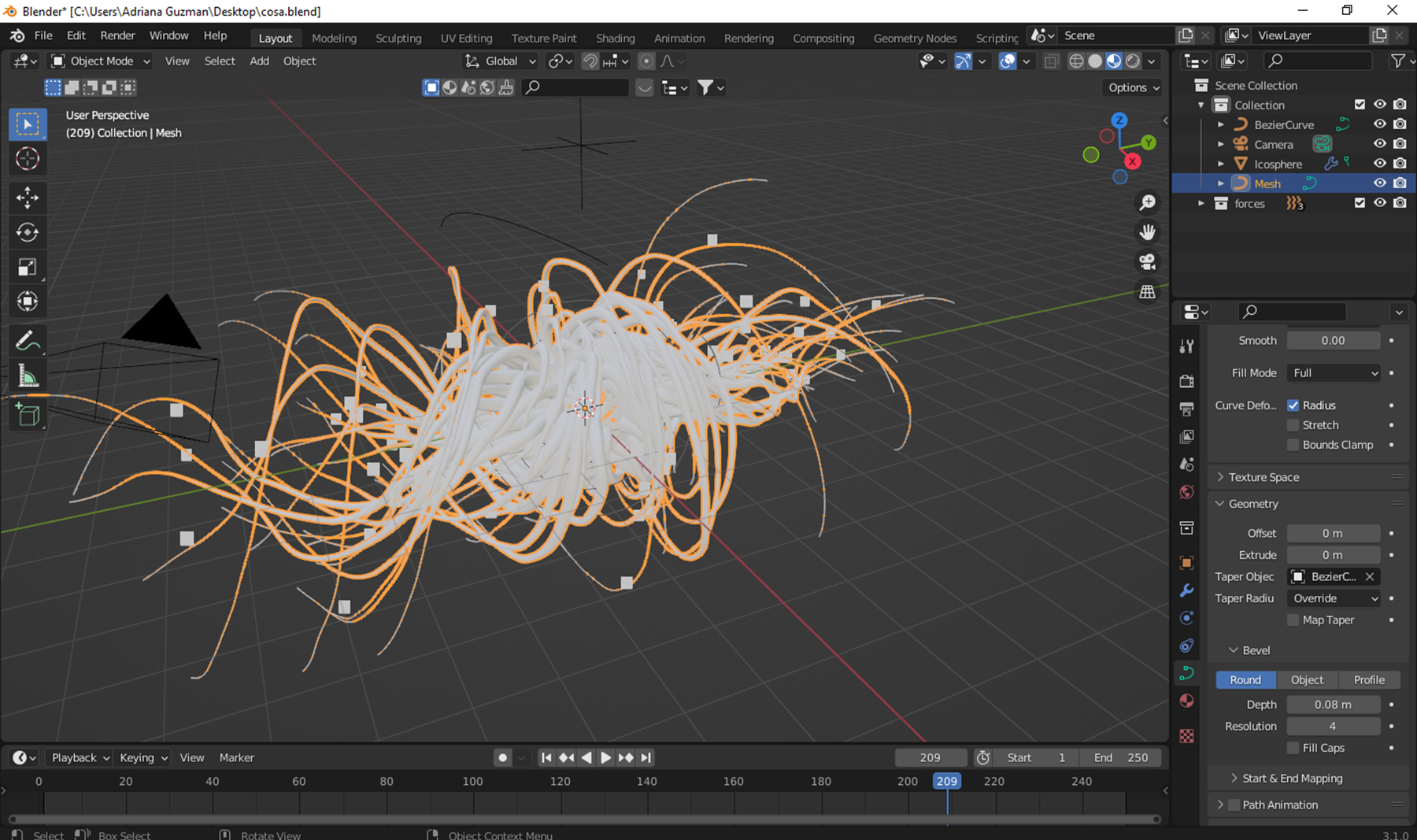 PASO 2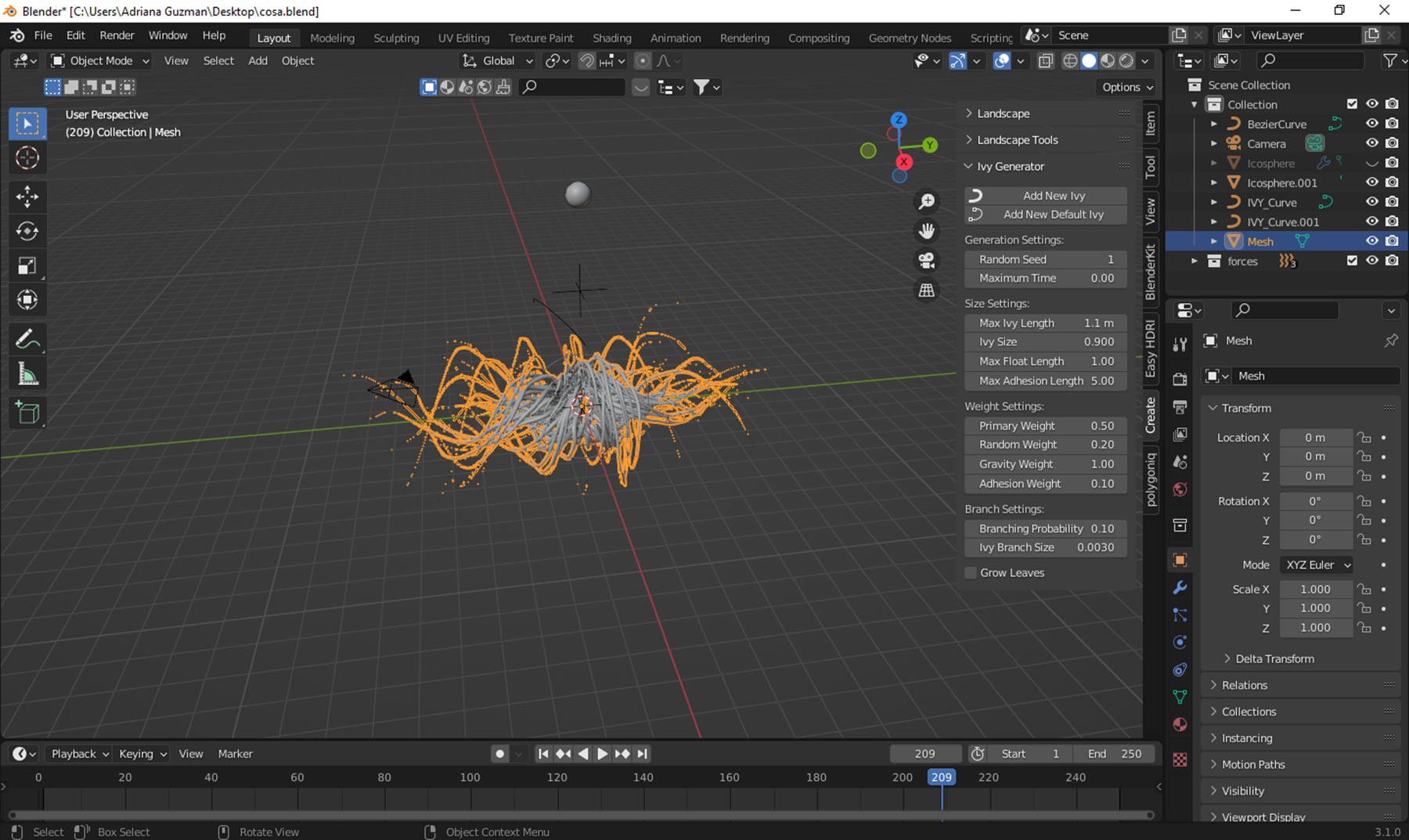 PASO 3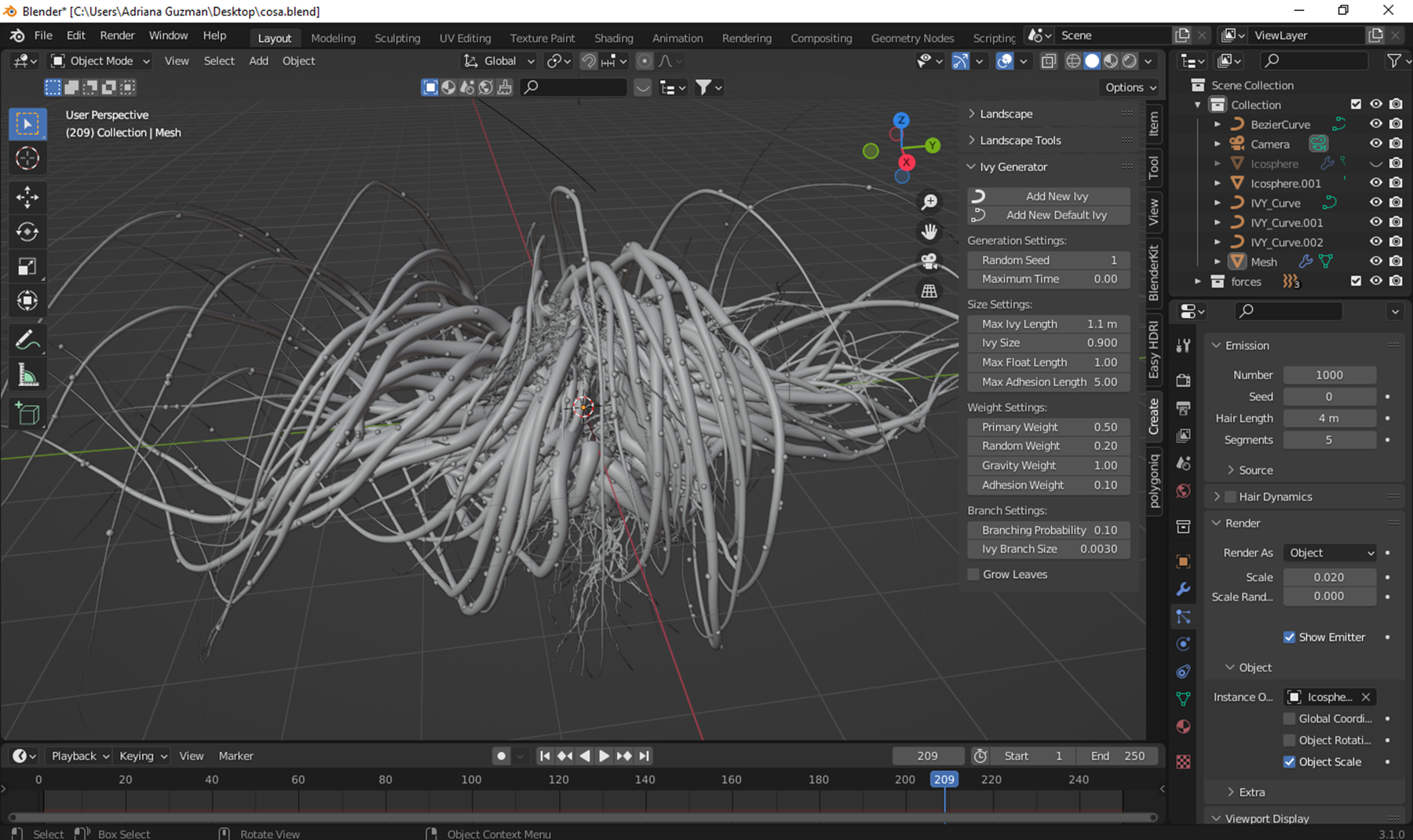 PASO 4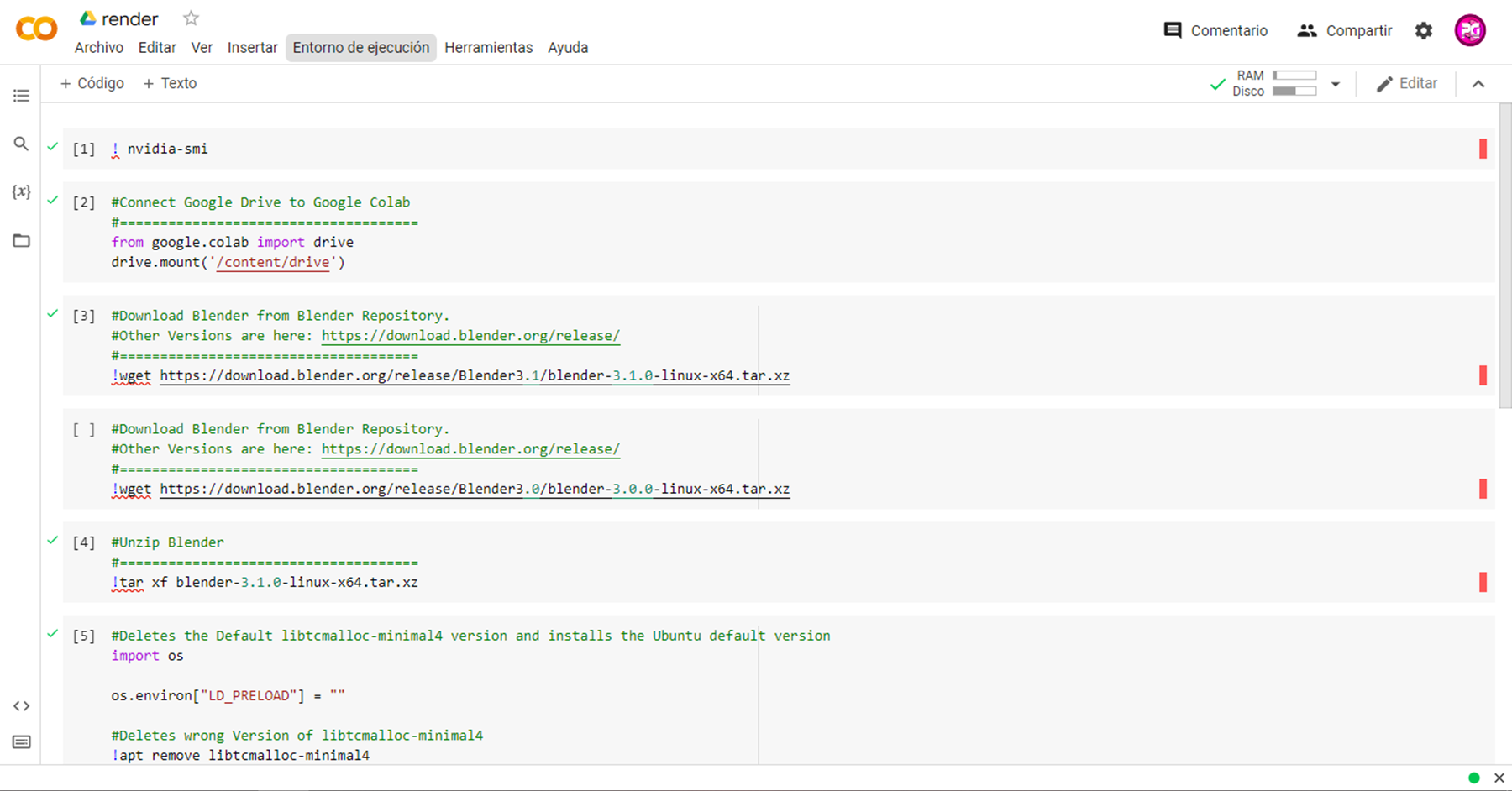 PASO 5