Agonizing Torture.
Agonizante Tortura.

Greetings my dear friends, readers and art lovers, today I bring you a somewhat sensitive, grotesque and sad piece that I hope you enjoy while you contemplate the agonizing torture.
Saludos mis queridos amigos lectores y amantes del arte, hoy retomando un poco las pinturas en digital les traigo una pieza algo sensible, grotesca y triste que espero disfruten mientras contemplan la agonizante tortura.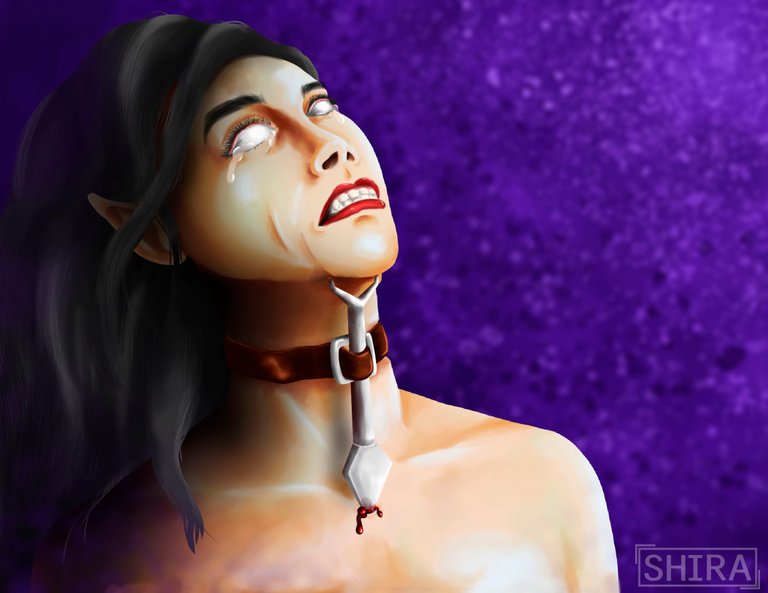 t had been a while since I had tried to do a piece of semi realism (to call it in some way) and I decided to do one that expressed pain... maybe because it is one of the sensations that I have been presenting more often...
Tenía algo de tiempo que no trataba de hacer alguna pieza de semi realismo (por llamarlo de alguna forma) y decidí hacer una que expresara dolor… quizás porque es una de las sensaciones que más a menudo he estado presentando…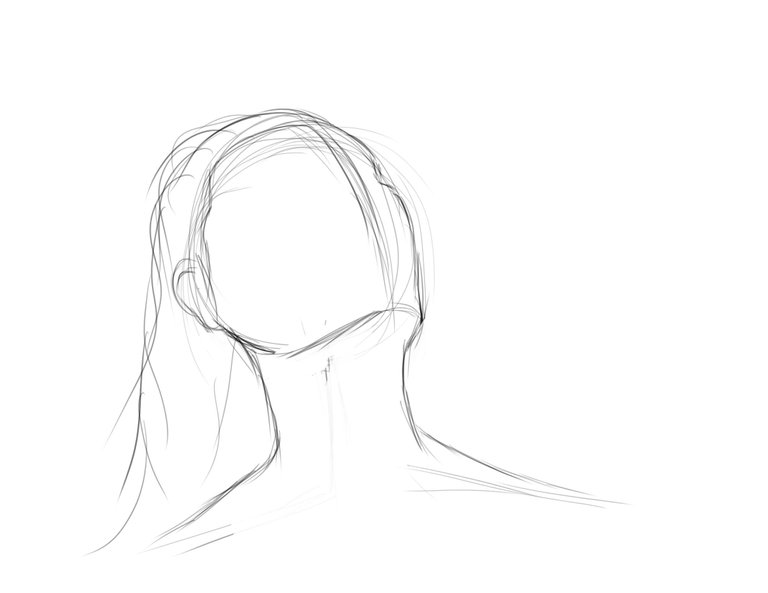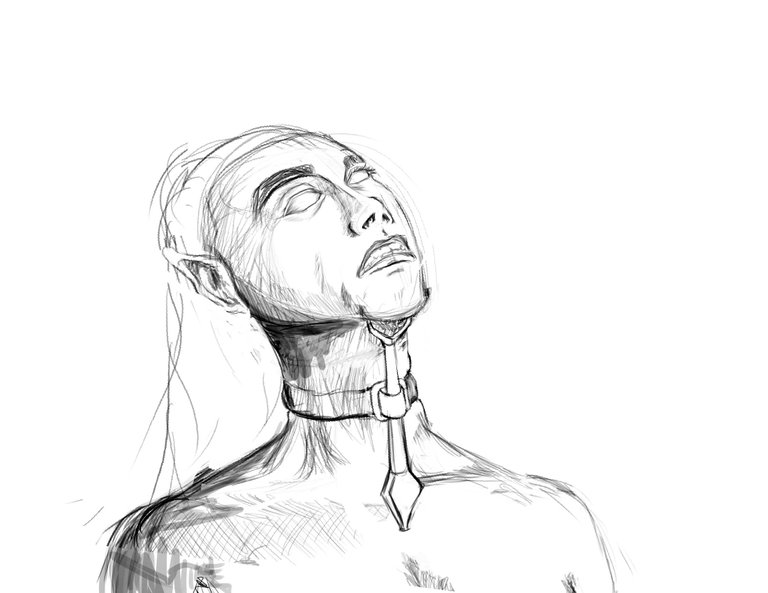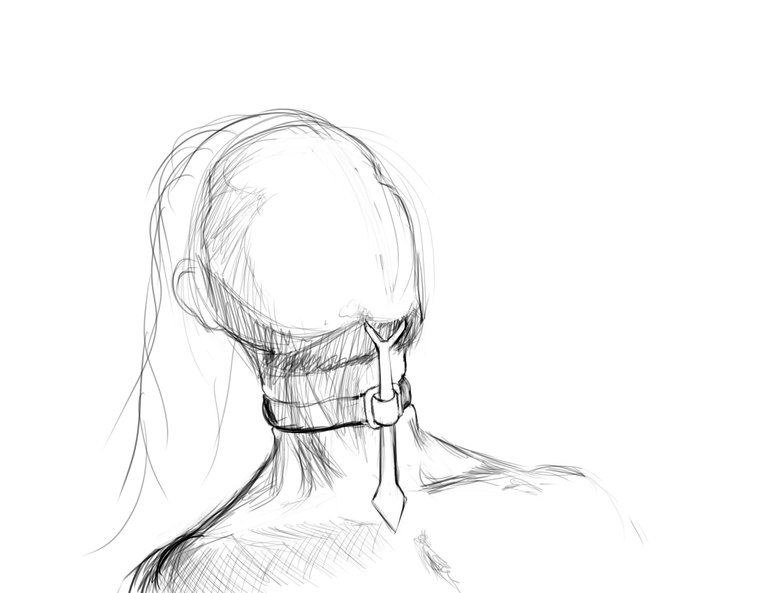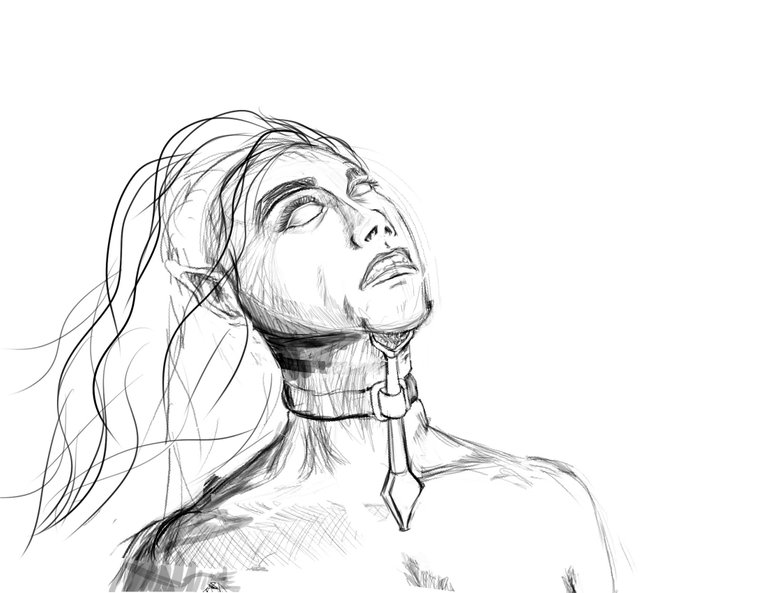 The fact is that in the piece we contemplate a beautiful being suffering a somewhat torturous punishment... enduring the inclement asphyxiation he once felt while the leather strap was so tight to his skin that deformed his beautiful neck... although somehow the sadness, pain and torture does not take away the desire to grit your teeth and continue to tolerate, to keep what you are or what you want.
El caso es que en la pieza contemplamos a un hermoso ser sufriendo un castigo algo torturante… soportando la inclemente asfixia que alguna vez sintió mientras la correa de cuero se ajustaba tanto a su piel que deformaba su hermoso su cuello… aunque de alguna forma la tristeza, el dolor y la tortura no quita las ansias de apretar los dientes y continuar tolerando, por mantener lo que eres o quieres.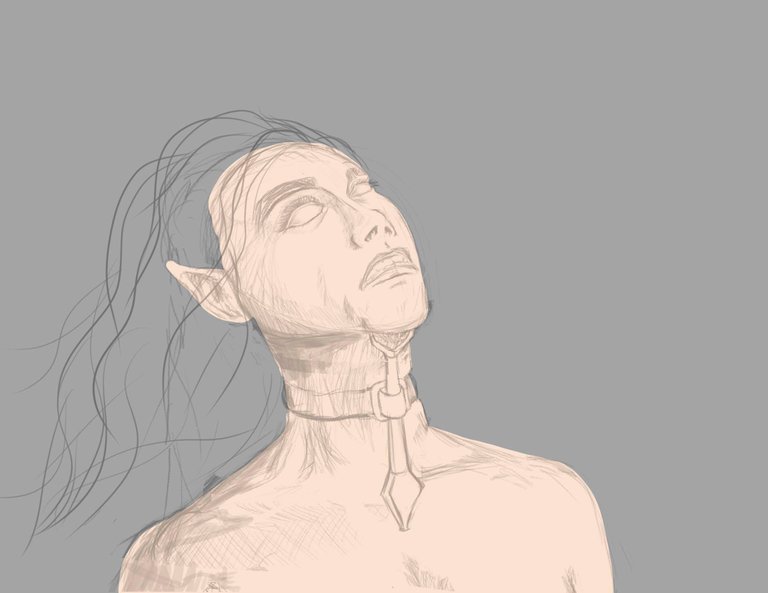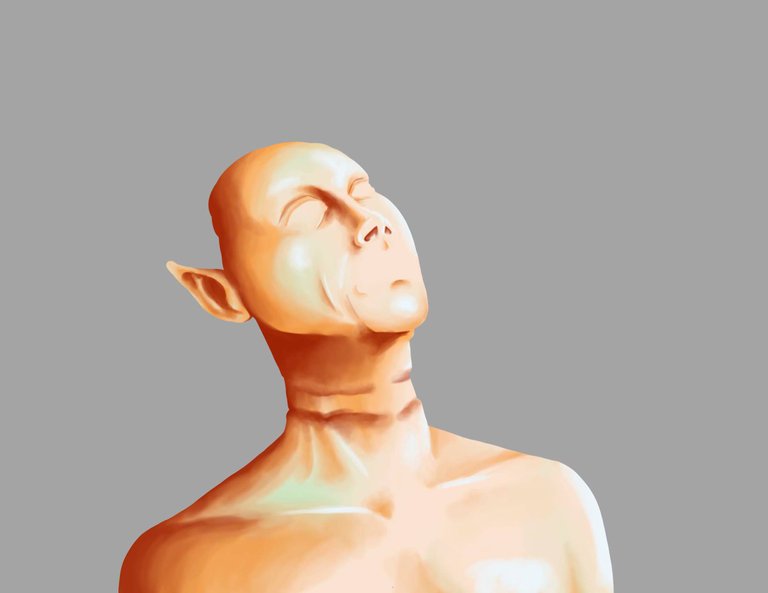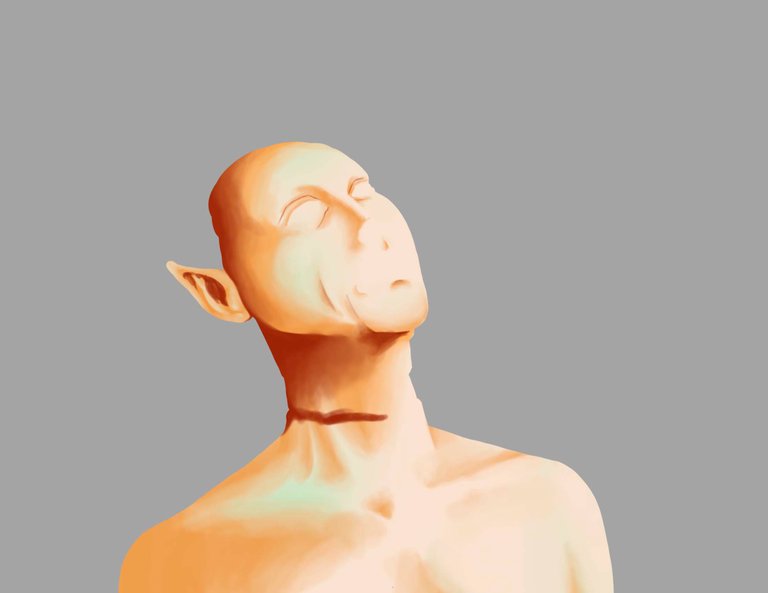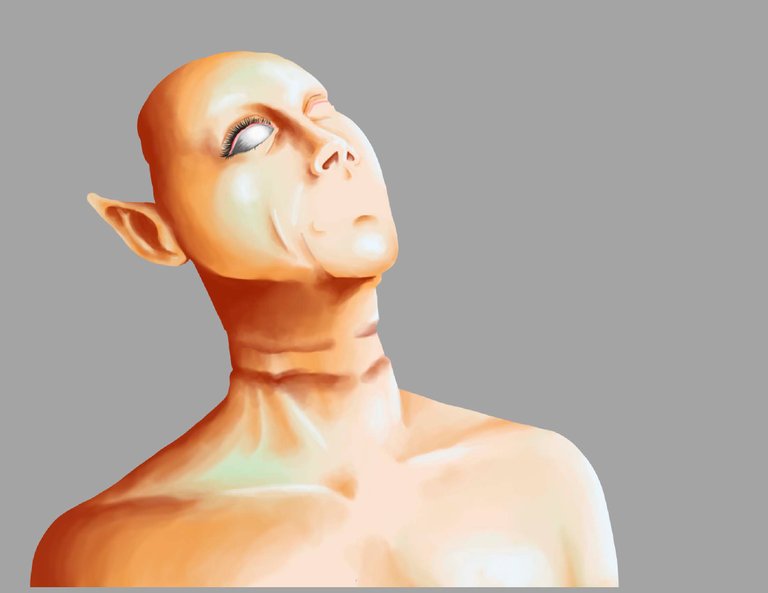 Life in certain circumstances is a great torture machine, bent on making us suffer as much as possible while we watch those around us perish, always forcing us for incomprehensible reasons to endure the pain of mourning, to keep our heads up while we soullessly contemplate the non-existence of a future...
La vida en ciertas circunstancias es una gran máquina de tortura, empeñada en que suframos lo más posible mientras vemos perecer a quienes nos rodean, siempre obligándonos por razones incomprensibles a soportar el dolor del duelo, a mantener la cabeza en alto mientras contemplamos sin alma la inexistencia de un futuro…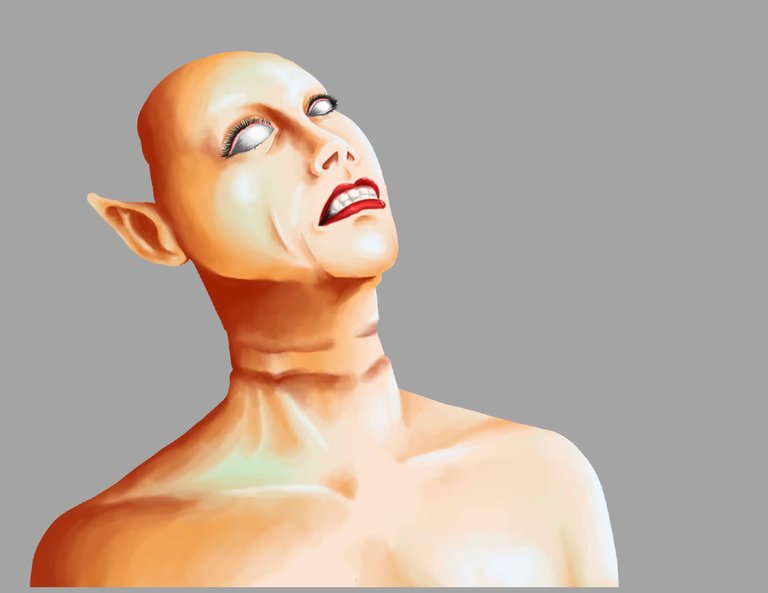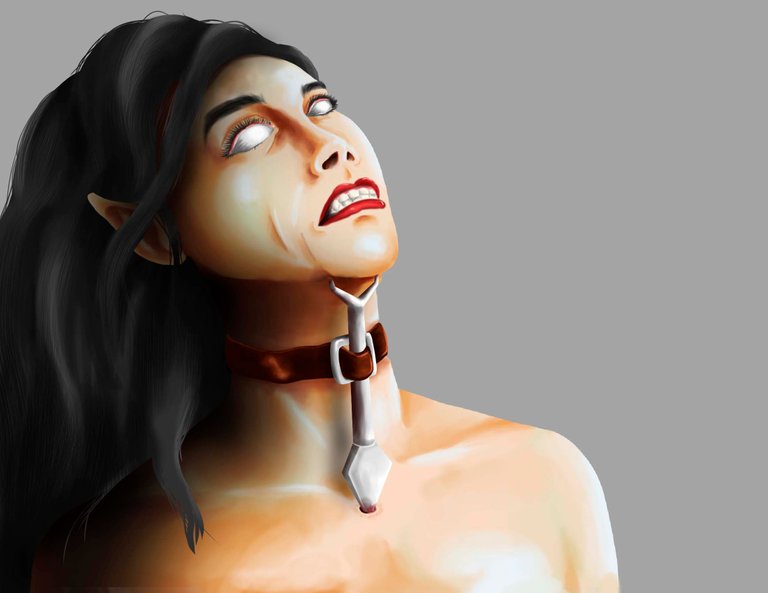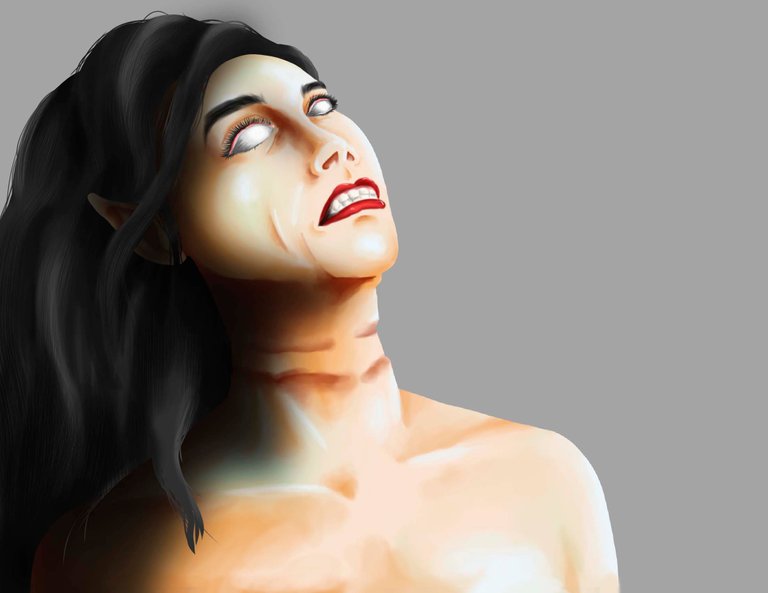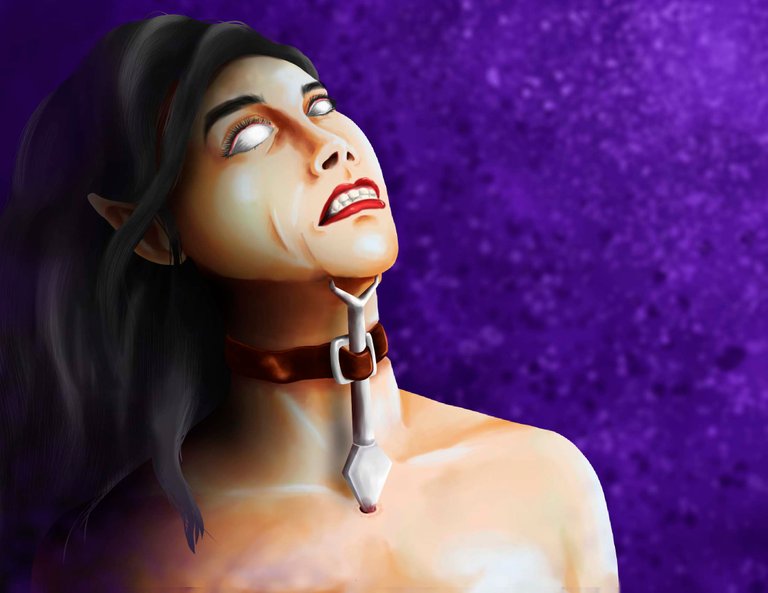 She... keeps us alive, reminding us of the pain of breathing... squeezing without choking our tired lungs... who in the cold, lonely and tedious morning is premature to lower his head and give up the game...? Cursed be the morning that takes back the necklace and nails in the skin the cruel reality... infamous the one that laughs while celebrating the shadow that surrounds your being and steals from your eyes the soul that gives the strength to continue leaving only an empty vessel full of anguish sadness and loneliness.
Ella… nos mantiene vivos, recordándonos el dolor de respirar… apretando sin ahogar nuestros cansados pulmones… ¿quién en la fría, solitaria y tediosa mañana es premuroso para bajar la cabeza y dar por terminada la partida?... Maldita sea la mañana que retoma el collar y clava en la piel la cruel realidad… infame la que ríe mientras celebra la sombra que rodea tu ser y roba de tu ojos el alma que da la fuerza de continuar dejando solo un vacío recipiente lleno de angustia tristeza y soledad.

Enough of brittle words... let's go back to the day to day... to the story with an end...
Basta de quebradizas palabras… volvamos al día a día… a la historia con fin…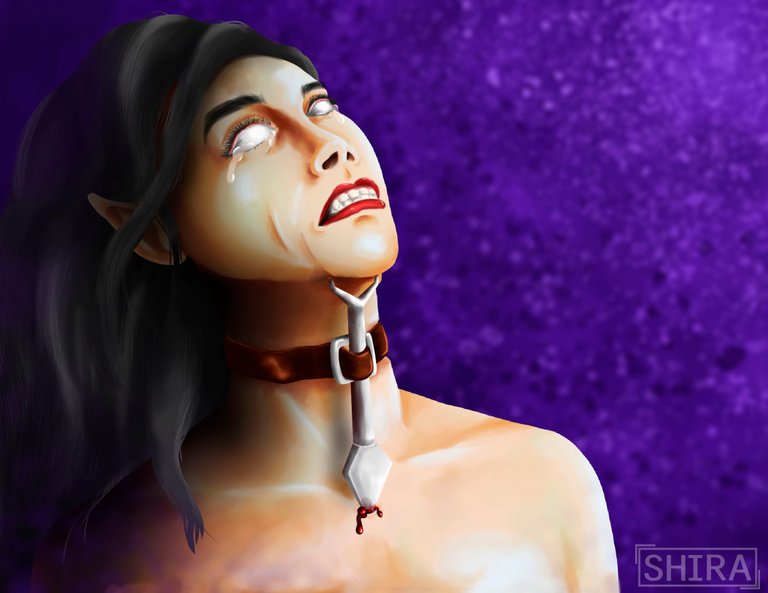 I hope you liked the post, love @shirahoshi and I hope to see you in the next opportunity.
Espero que fuera de su agrado el post, los quiere @shirahoshi y los espero en una próxima oportunidad.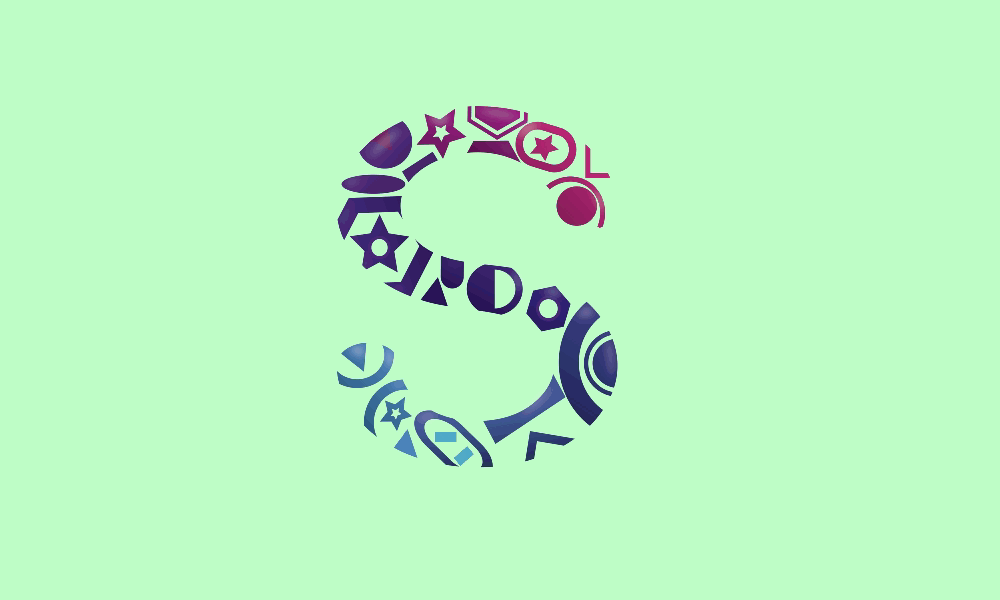 The logo was designed by me in Adobe Illustrator CC 2015 and its animated version was made in After Effects CC 2017.

Language corrector used Deepl.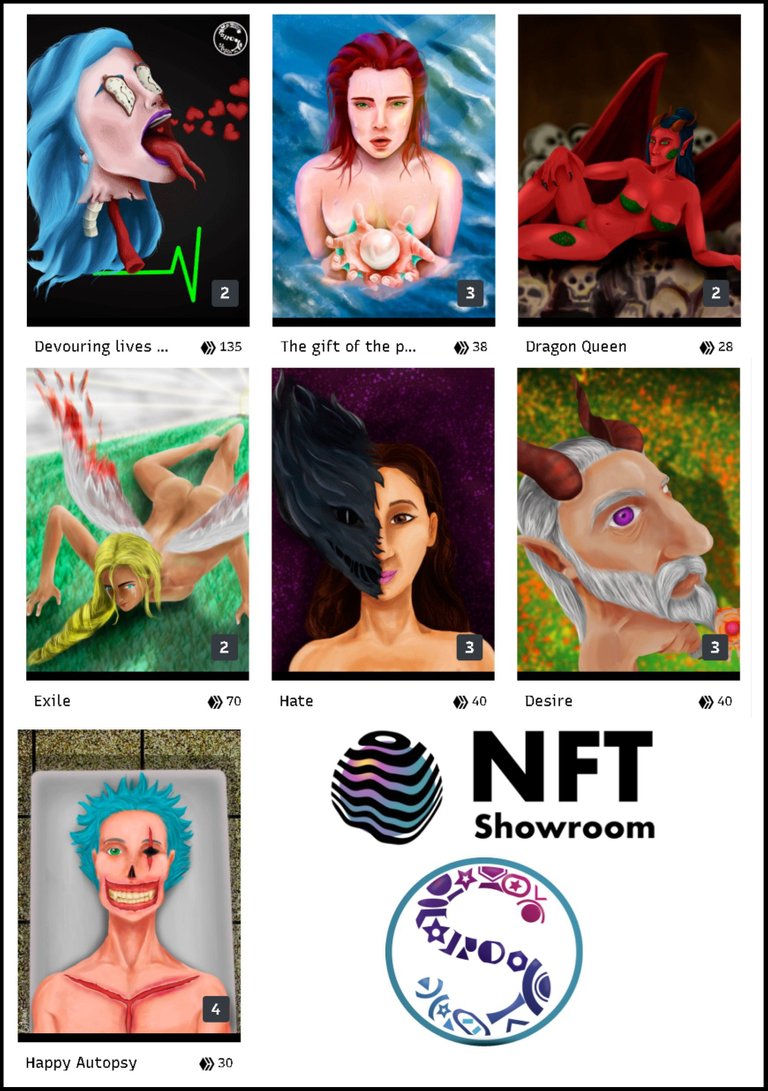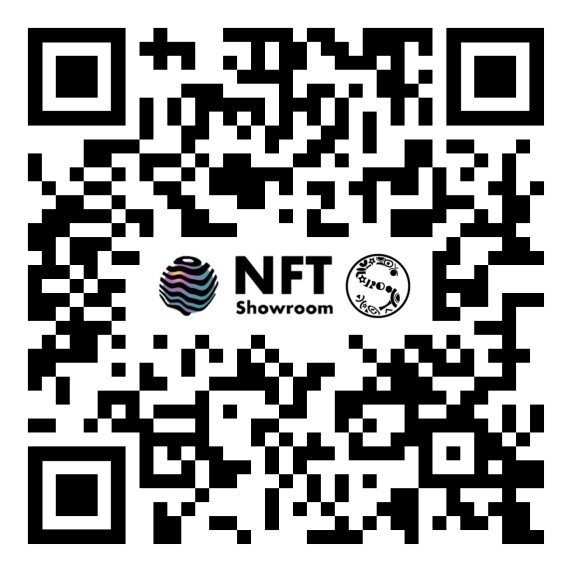 Remember that you can purchase these beautiful pieces of art made and tokenized by me at Nftshowroom at an excellent price. Link to the gallery here