Tears itself can be rain—the way
the earth comforts itself. Inside
your body, a fire broods,
a bat roosts, something soft lurks
near the bend. Saliva is kiss—the way
a body loves itself. Ever seen the sea
meat a hole in a wall,
the face of exhaustion in all the reefs
holding off extinction? There's a mouth
of violence in anything you touch—
the jagged edge of a bottle,
the lip of a knife, the black mouth
of a gun, even my fingernails hide
dirt from your skin—underneath
our struggle. What I have been trying
to say, & I must have been doing it
poorly to have to return back to it,
is, rains run rivulets down any wall
& my face is a wall of emotion
& your face is a dark theatre
& we are at war, inside our trenches—
muddy, tearsoaked poets of chaos.
I must comfort myself in the dark
opera of my throat around your hands.
I kiss anything that is unholy
so you find my saliva
around the gun mouth
before you find martyrdom.
& because my fingernails hide dirt,
I'm not holding my body
from exiting like young men
in faded photographs, holding plaques
& badges, like the reefs
in that aforementioned sea
dressed in salt & detritus
or the trigger pulling itself
back to take a look at me
one last time before letting go twice.
Not once will you say; breathe.
---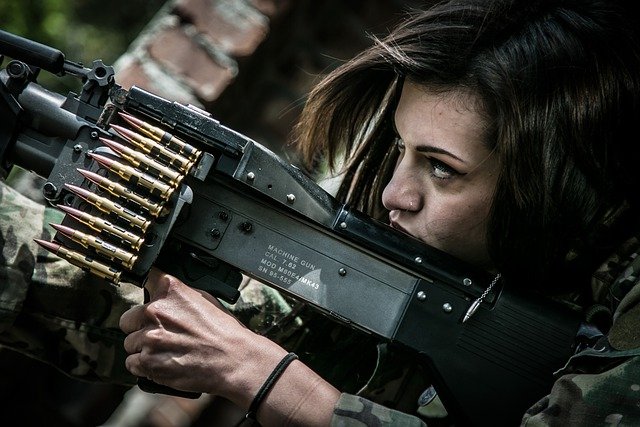 Pixabay