We want to see what questions our users have.
We want to answer the questions our users have.
We would love to do as much of that as we can in one live recorded and written session.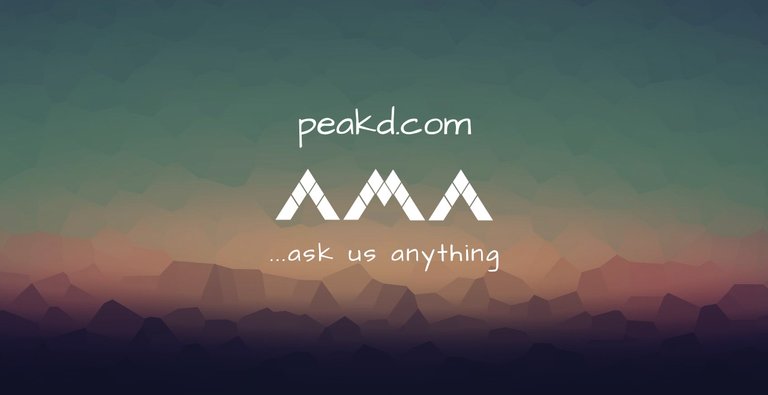 ASK YOUR QUESTIONS
Ask here in the comments or live during the AMA in our discord. https://discord.gg/YU2hsTU
The answers and insights from us should be the incentive BUT...
We will also TIP our favorite questions a little bit... because that's an awesome feature.
WHEN
Ask the questions NOW
I think the question is more "WHEN ARE THE RESULTS?"
Officially myself (@jarvie) and @asgarth (the more technical one) will answer at 8pm UTC - 4pm Eastern Time. You ask: "how do I know what time that is for my timezone?"
Well funny you should ask because if you're on https://peakd.com/ looking at this post there will be a countdown timer.
WHERE
We will do a discord conversation so come to Peak Projects discord and look for the VOICE CHANNEL and the #ama chat.
ALSO... I hope to record the conversation and put it online for people to listen to / watch later.
ALSO... We will write some of our answers specially if they are quick answers.
---
---