Read this post on TravelFeed.io for the best experience
---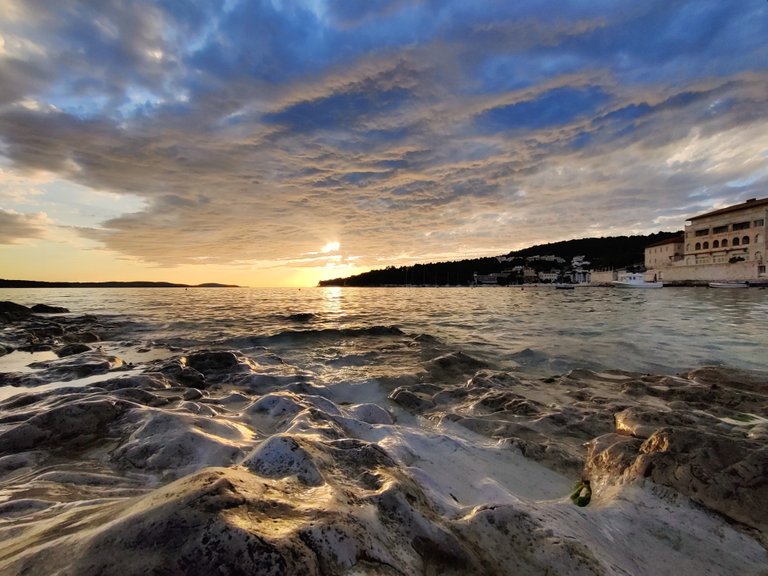 ---
The coast of Croatia has a lot to offer. crystal clear water, old medival towns, beautiful sunsets, good food and a lot of islands!
We started our island trip on the island Hvar. The most popular town on the island is also called Hvar and it has a very beautiful little old town, many stairs and a castle on the top of the hill. The view is incredible and it's great for every boat lover.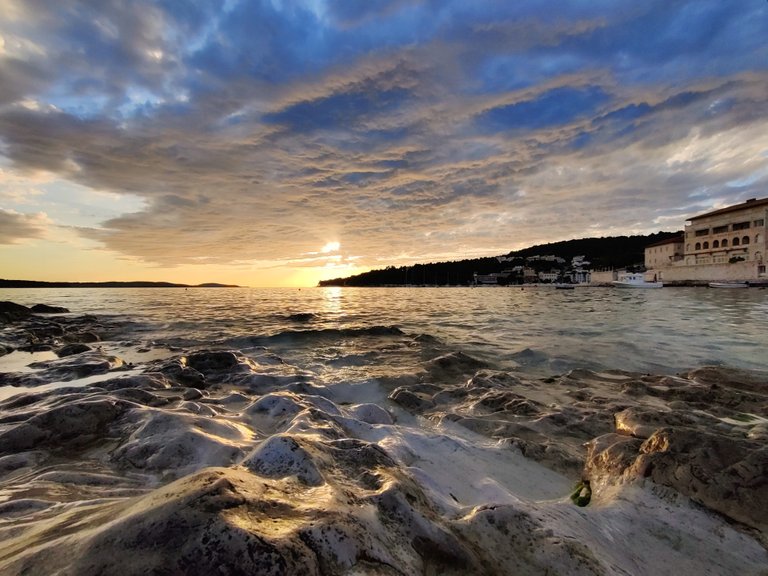 Sunset Hvar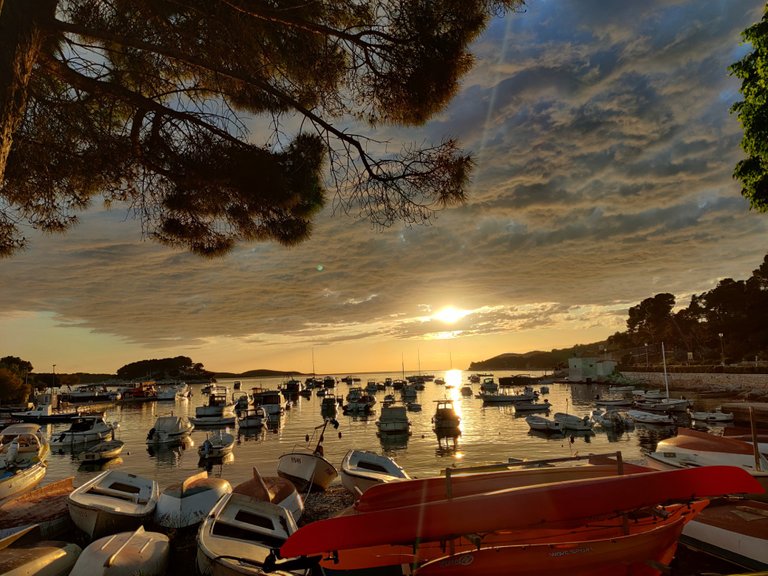 Boats boats boats and sundset on Hvar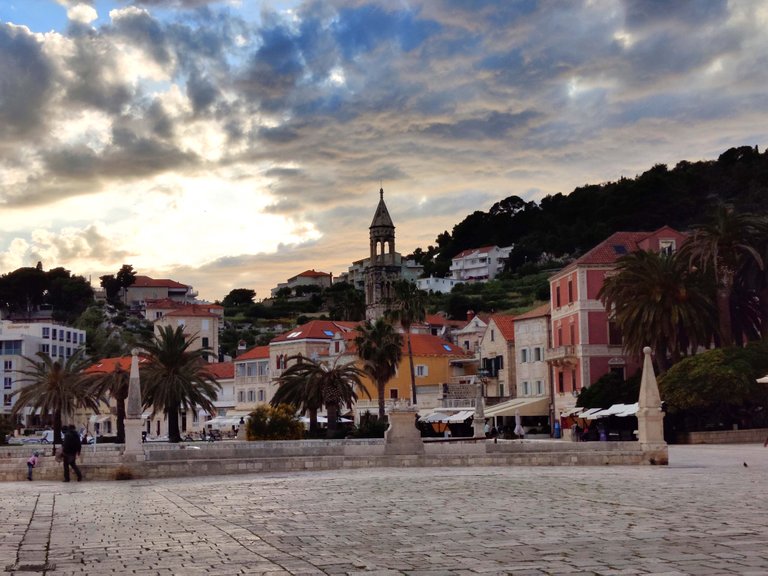 Church Tower from the Harbor in Hvar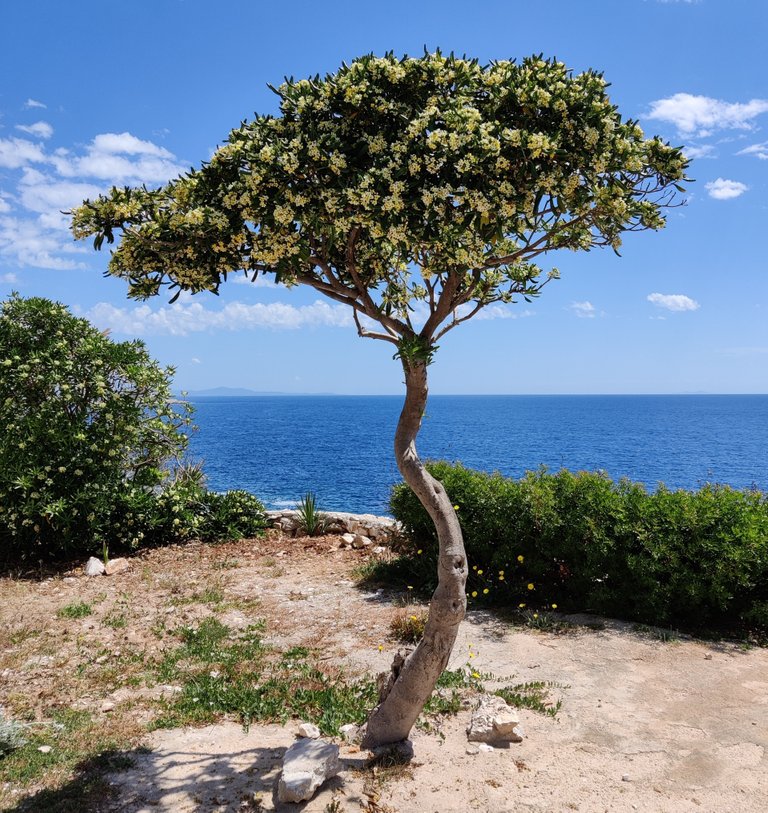 Beautiful tree at the coast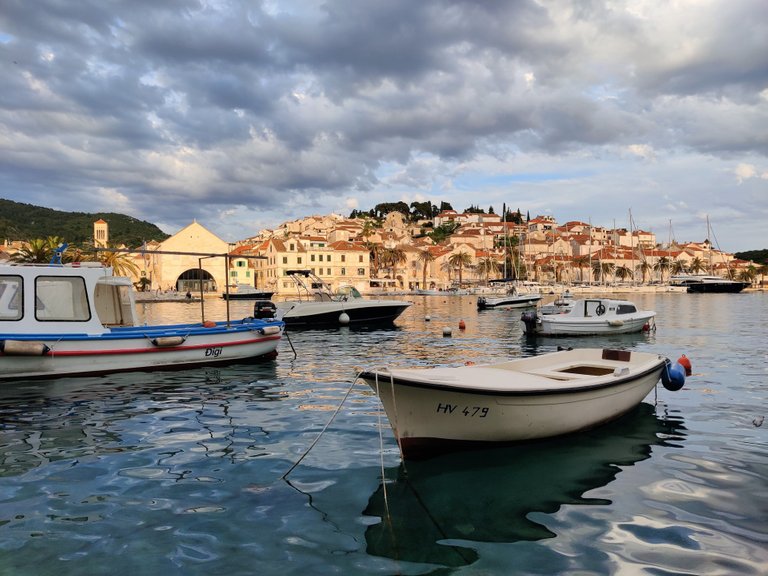 Harbor Hvar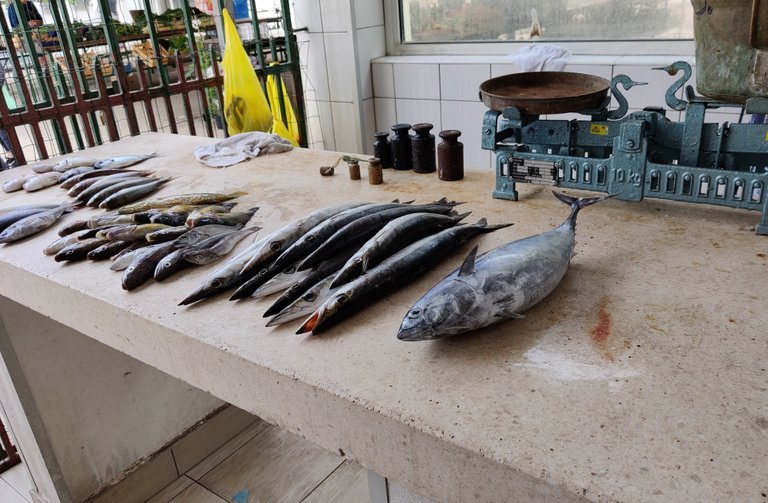 Fresh fish from the market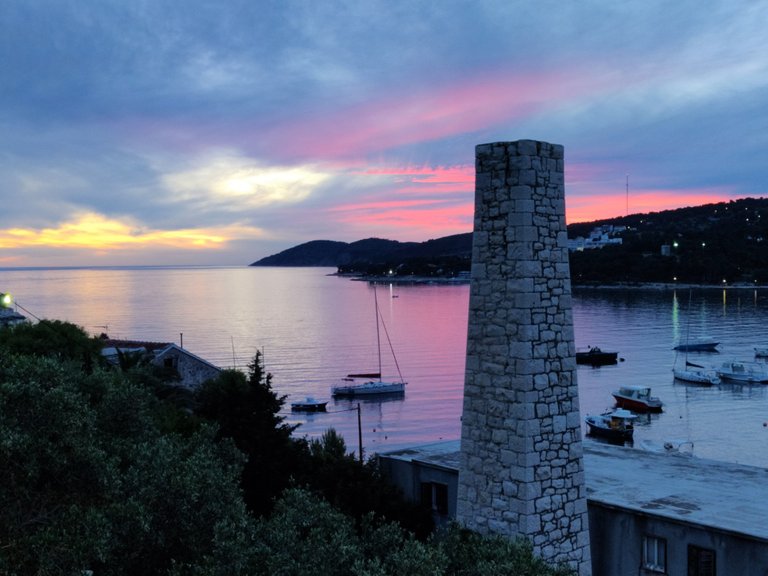 Sunset Hvar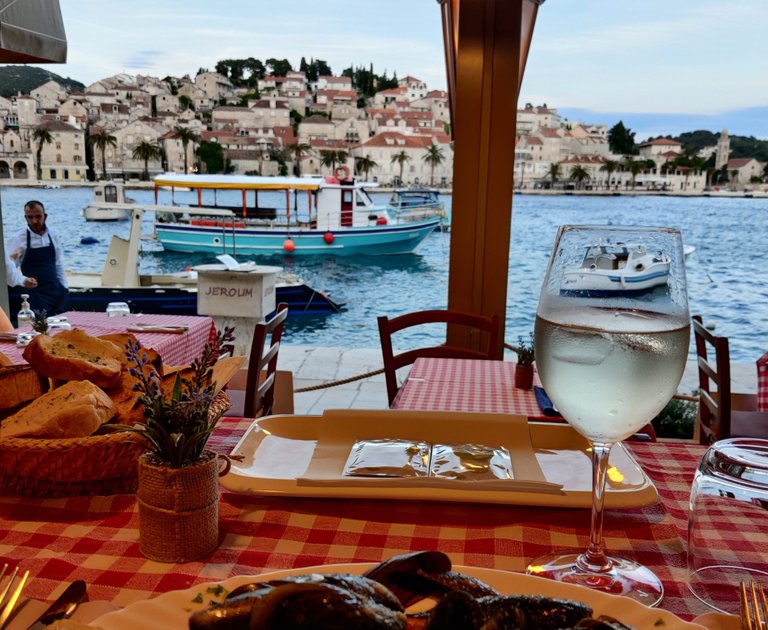 Restaurant Harbor Hvar
Also The Restaurants in Hvar are very nice, quite expensive at the harbor but I guess that is normal with a beautiful view like this and fresh fish! 
Before dinner it is very beautiful to walk through the small steets of the old town to see all the beatiful stone houses. The city of Hvar is very beautiful for a day trip but also you can easily spend more time as there are many hikes to do, beaches to check out. Or you can do boat tours or even rent a boar for a day and go to close little islands.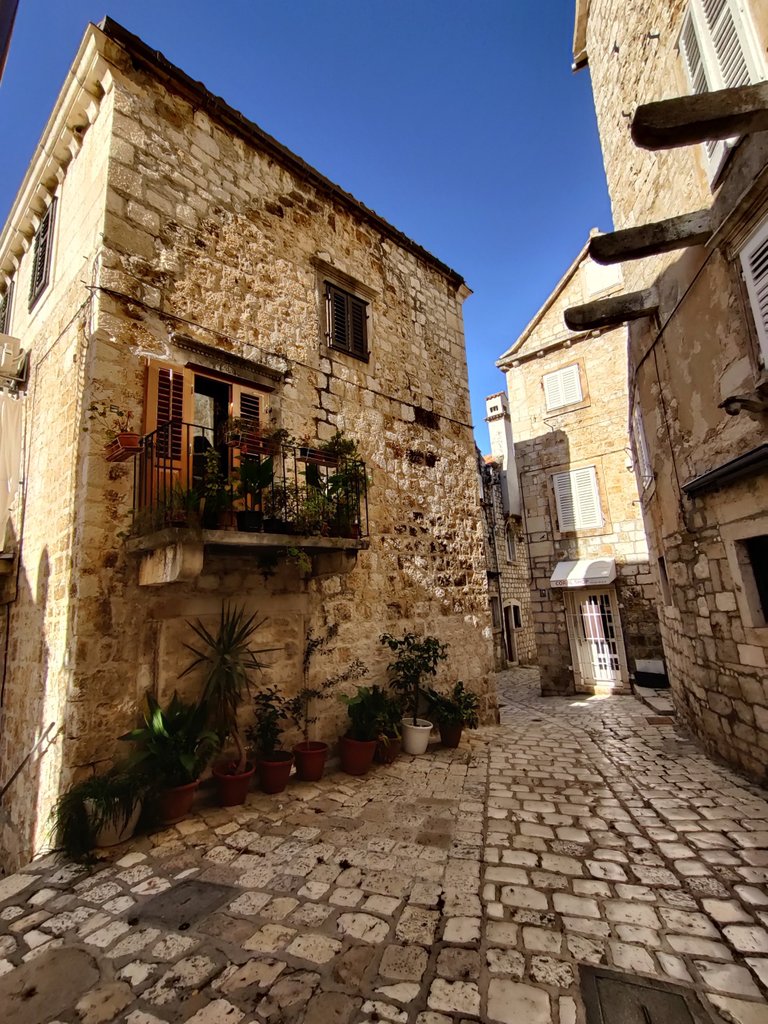 The walk to the top of the hill is very nice. You have to walk up many stairs but the view is worth it! We were super lucky with the weather too, the sun was just shining all day and it was not too hot.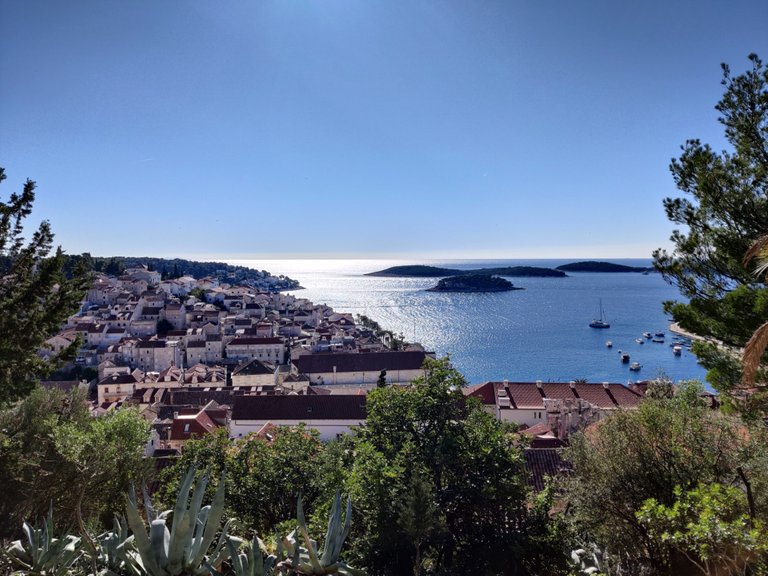 View hill Hvar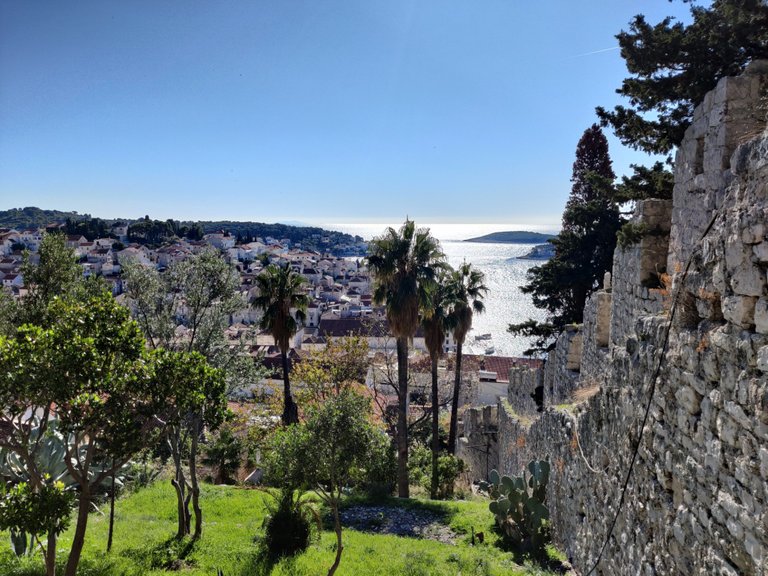 View hill Hvar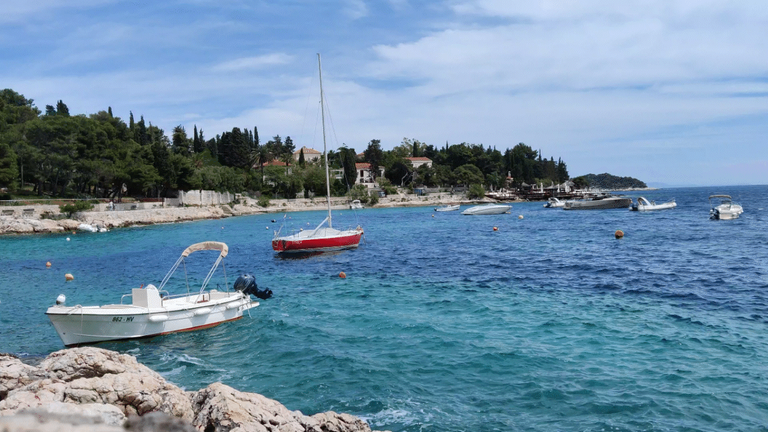 beatiful blue wavy water
The water in Croatia is so blue, that I just wanted to jump in all the time, eventhough it was pretty cold sometimes. It was so nice to see that the coast is not very dirty and not much trash was laying around. I wish that we can achive that in more places in the world. I can totally recommend to visit this island if you can!
Thank you for reading this post and seeing my pictures! Tell me what you think, have you been in Croatia before?
Best wishes to all of you! :)
---
View this post on TravelFeed for the best experience.