Or should I rather called it the first attempt to hike? Anyway, Yesterday we thought it´s time for the first adventure here in Cape Town before we´re leaving for our 3 weeks Garden Route Road Trip. We went out of the house as early as possible as it is still quite hot here. As we do not feel very fit at the moment and need to practice to hike first we picked a small walk in our neighbourhood.
We drove to the nearby Deer Park, a beautiful shady park with lots of huge trees and many many pathways.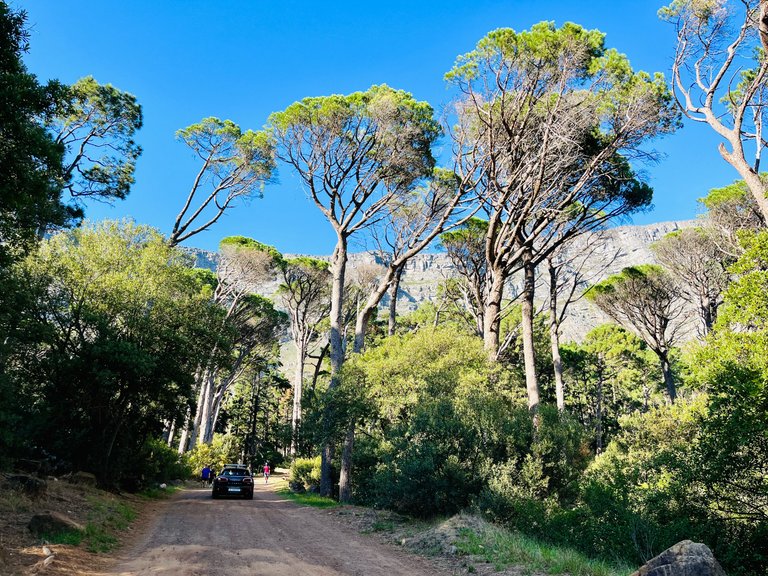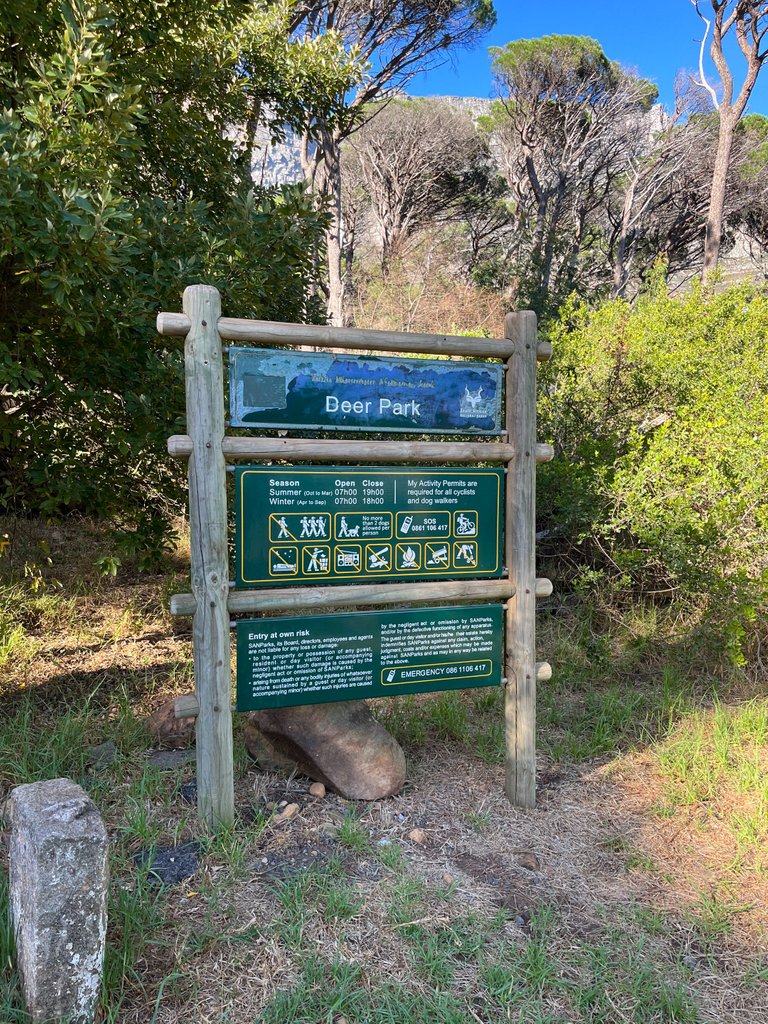 ---
The plan was to make it to a point called Silverstream Waterfall and from there eventually to the top of the Table Mountain. It started pretty good with a beautiful pathway in the shade of the big trees. The views we had from here already plus all the new plants we´ve never seen before were amazing.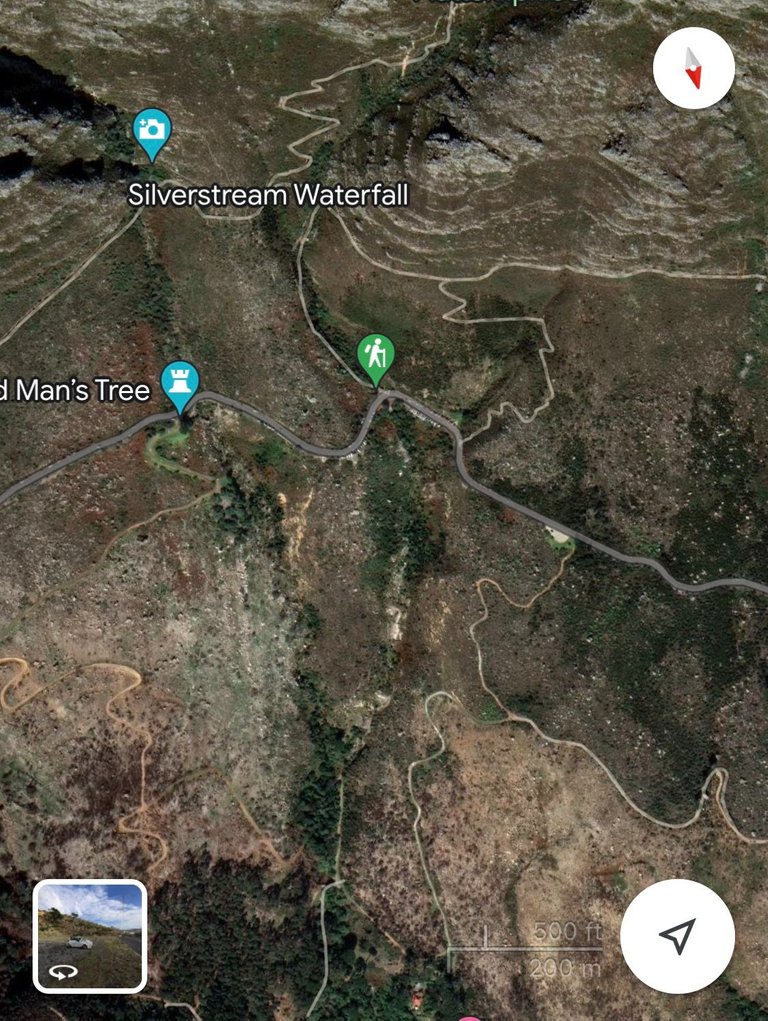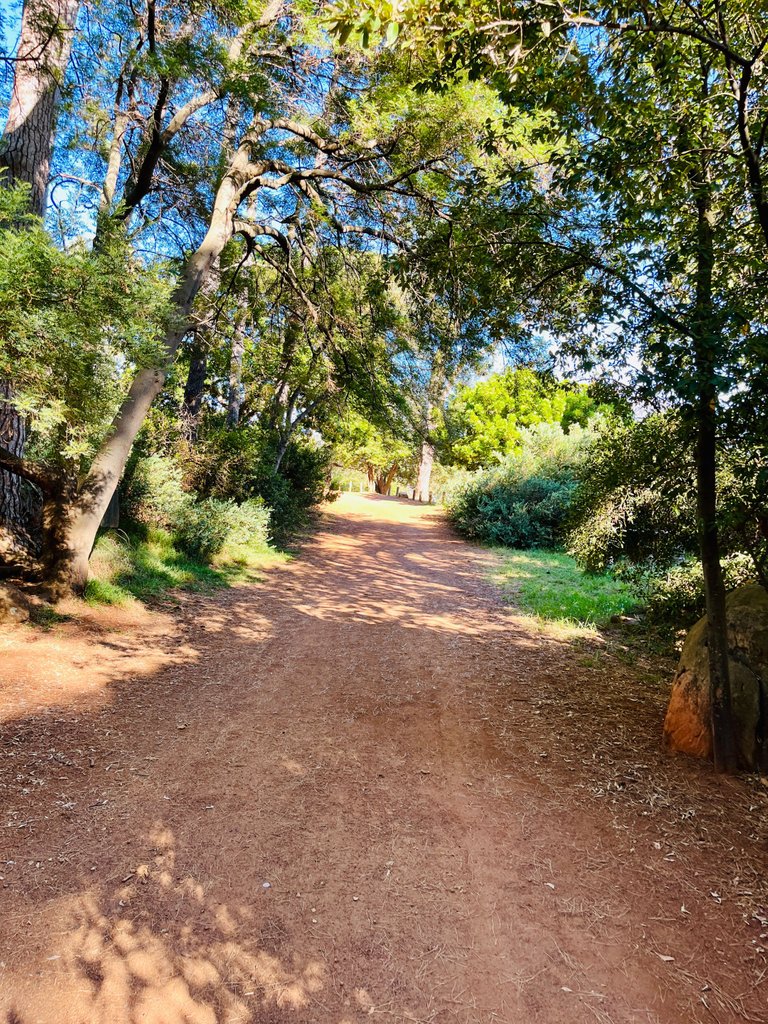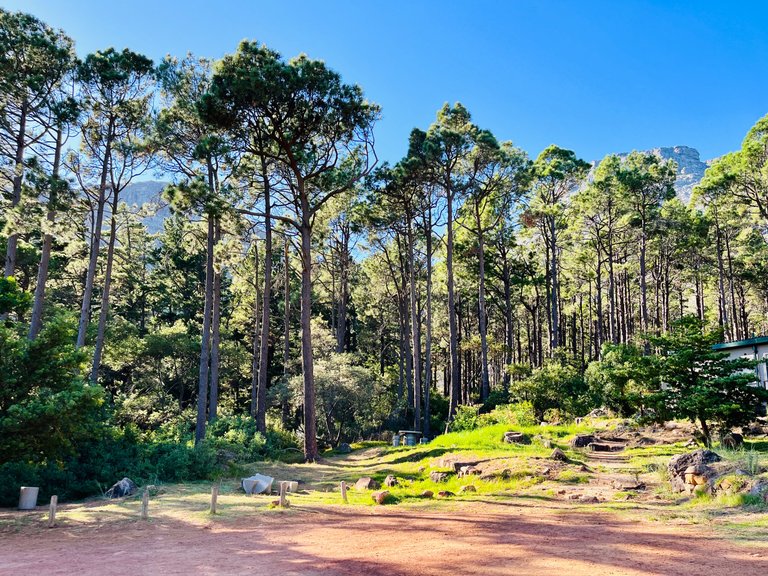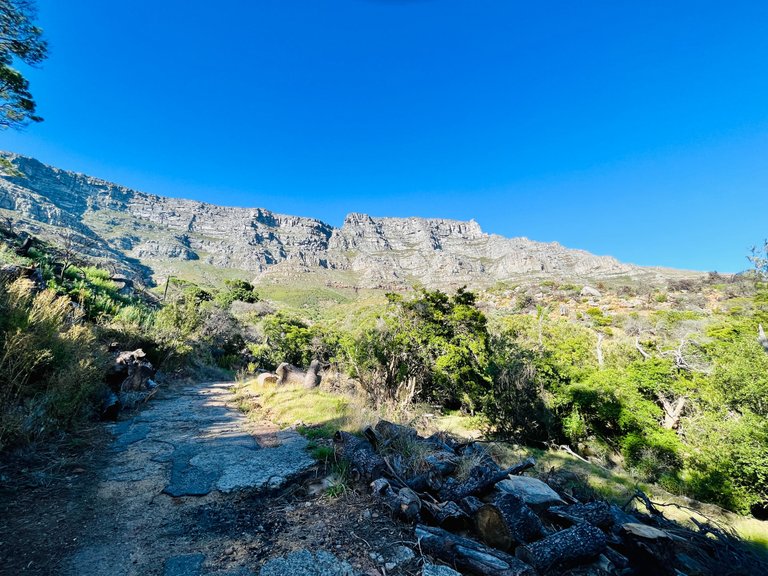 ---
But as soon as we were leaving the forest behind us we realised that it is pretty hot and the ascent was already quite steep from here. But thanks to the amazing view we had the urge to go further. It might looks pretty impressive on the photos already but when you are walking towards that massive Table Mountain it´s unbelievable. No matter in what direction you´re looking you got either the Table Mountain, Lions Head or the city view.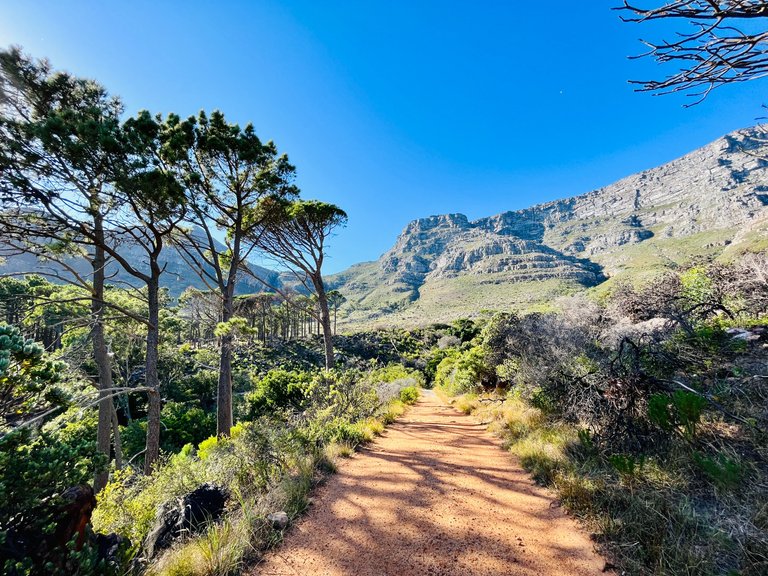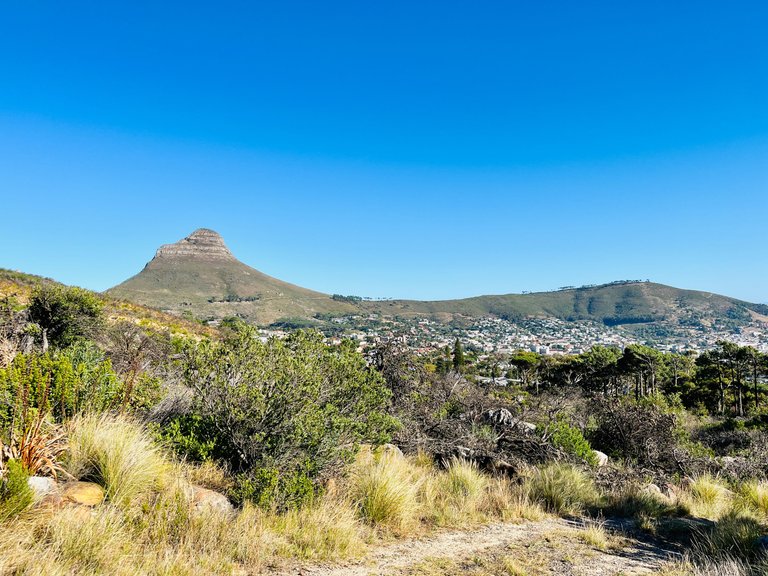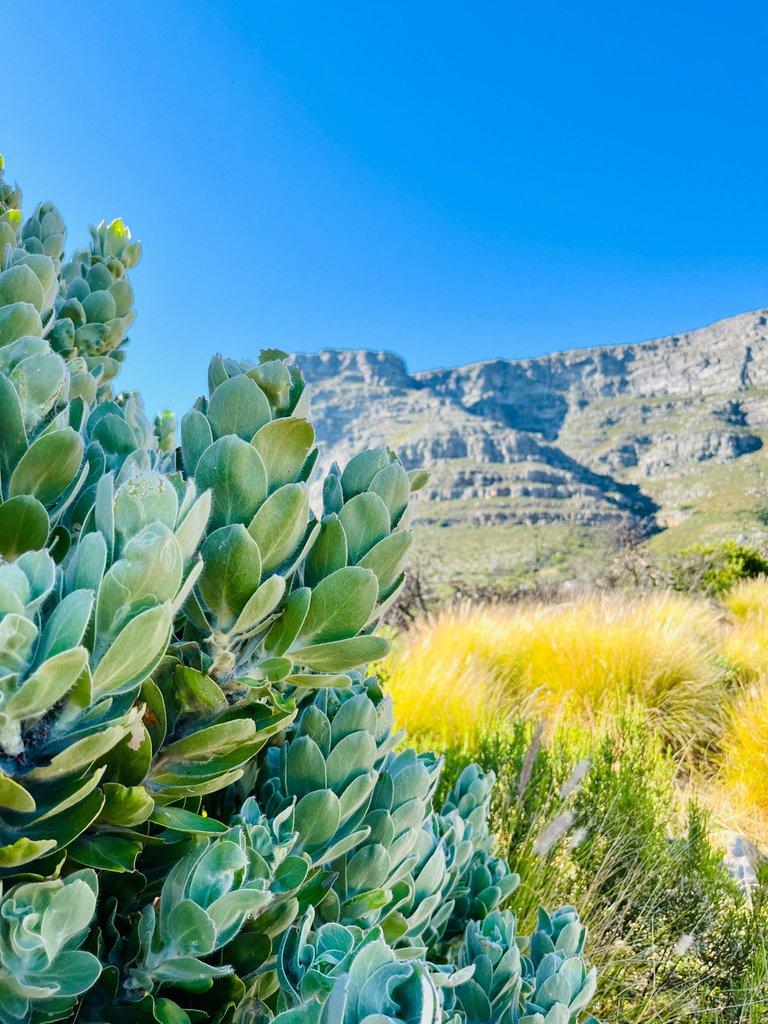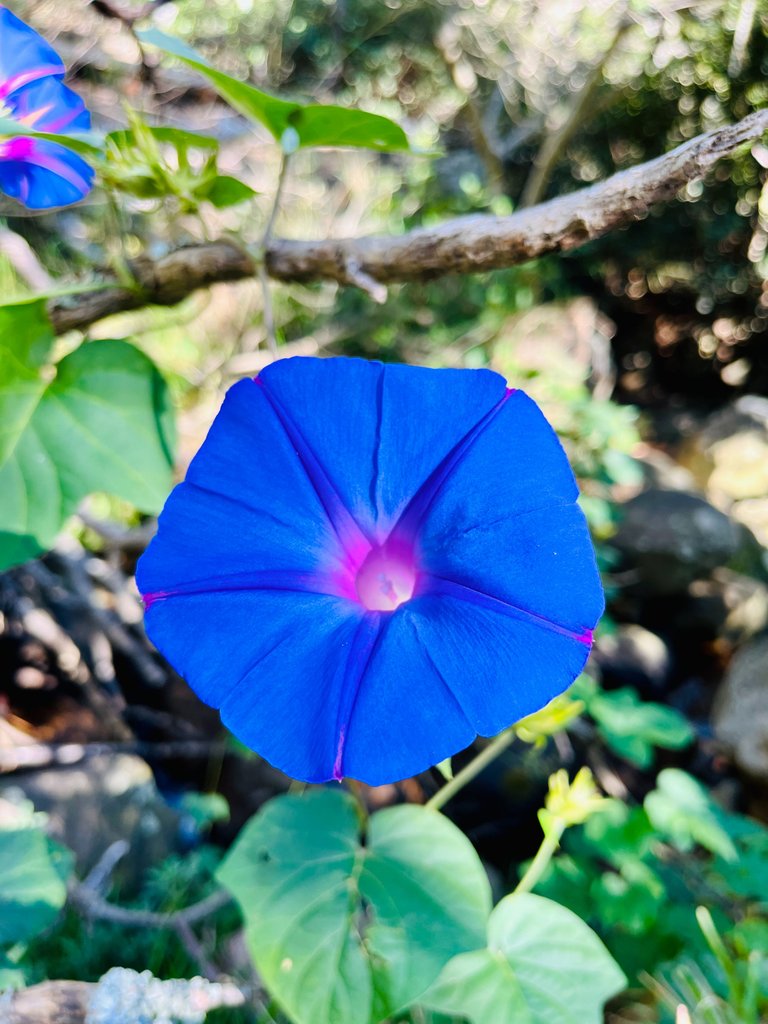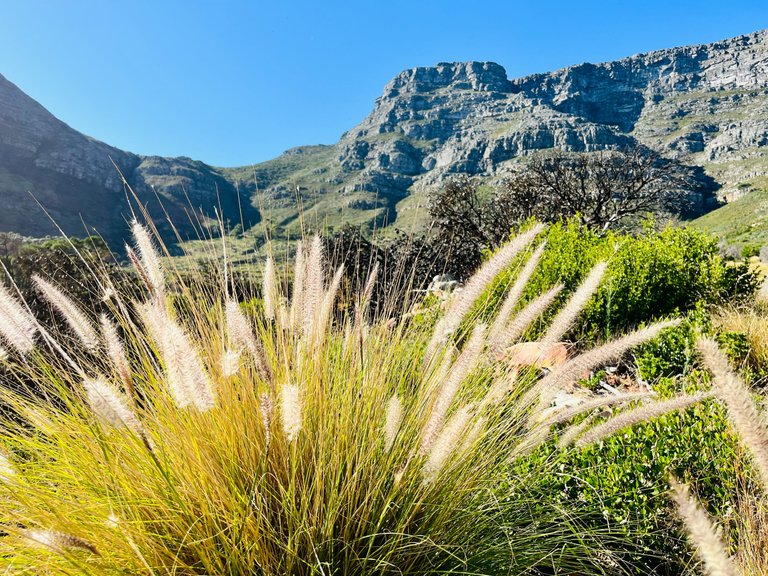 ---
Regrettably we had to give up after 10 more minutes as we realised it won´t be healthy for us to go on. Still tired from the journey, no hiking experience and way to hot weather made us turn around. While my fitness is quite good due to surfing my legs are not :) not to mention the fitness level of my girlfriend. We have so much time to explore all of this, it´s not worth to destroy it on the first day.
But as I´m someone who can´t except a loss we gave it another try by driving up the Table Mountain road until a certain and try to reach that waterfall from there.
We parked the car at the official start of the Table Mountain Top walking track and from the first step this pathway is the absolute leg killer. Haven´t experience something like that before. It´s not even a real pathway, it´s just rocks you need to climb. :)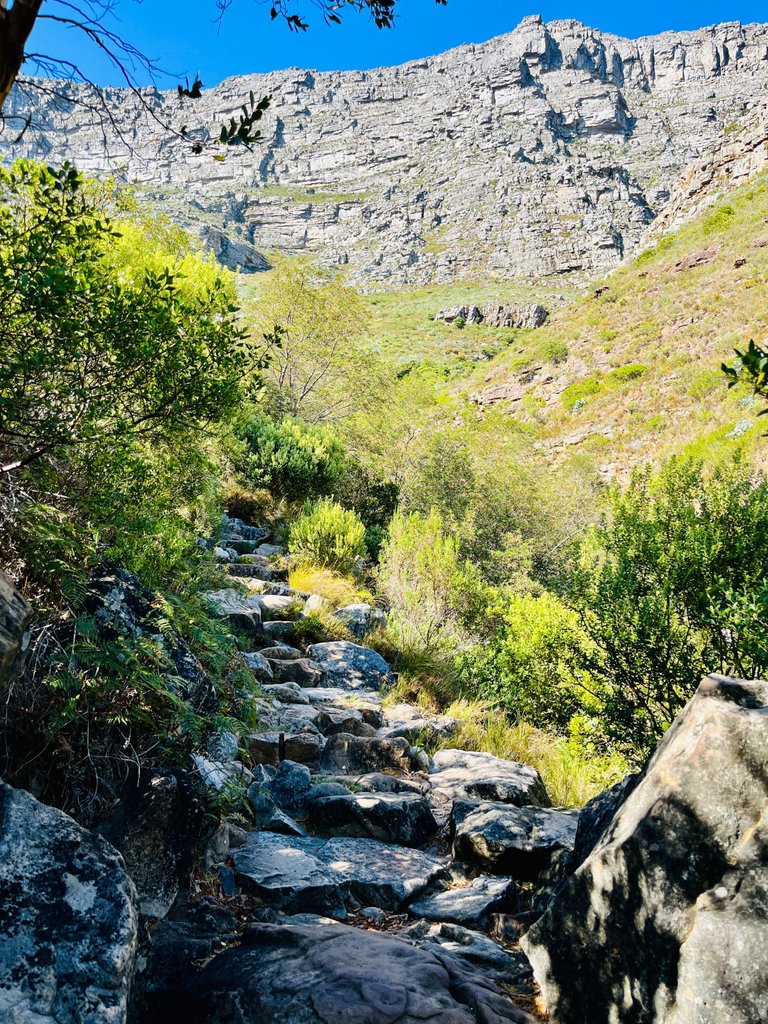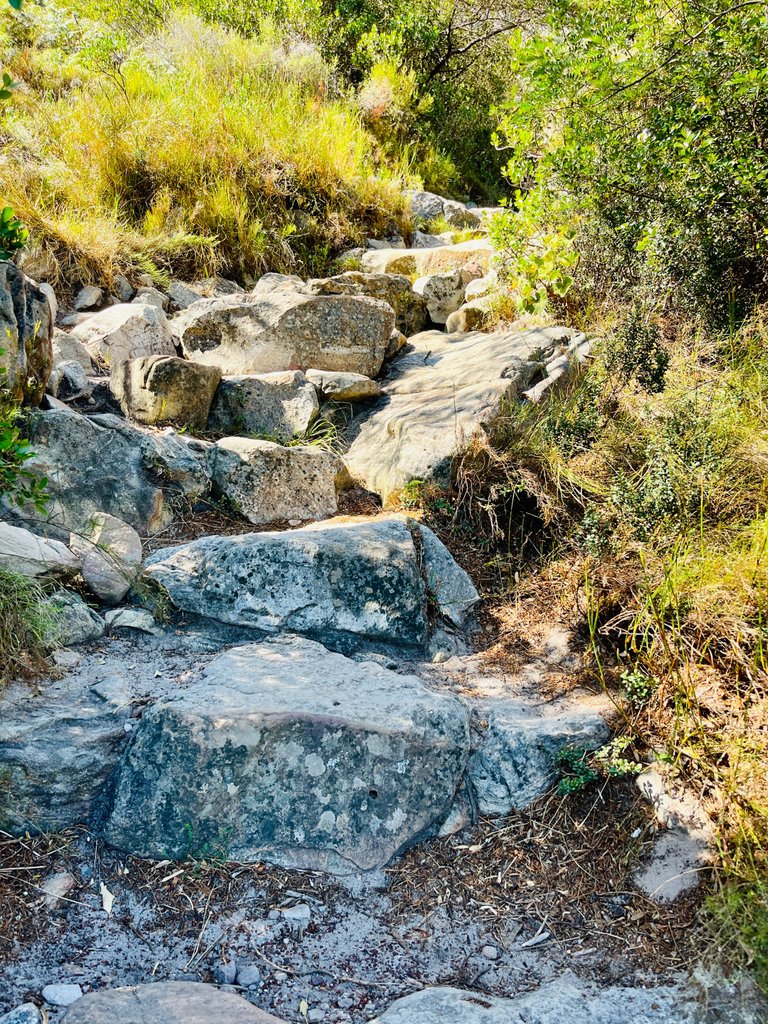 ---
Looking up made me dizzy as I realised I will never ever reach that top today. But at least I made it to that waterfall that of course was absolutely dry. :)
Anyway I had the best view over the city of Cape Town and the Lions Head so far and it was a good exercise for my legs that are still burning today.
By the way, I was halfway to the top and know what to expect next time. I guess we will wait until we´re back from our road trip to do hikes like this one.
Lesson of that day: Never underestimate the power of the sun.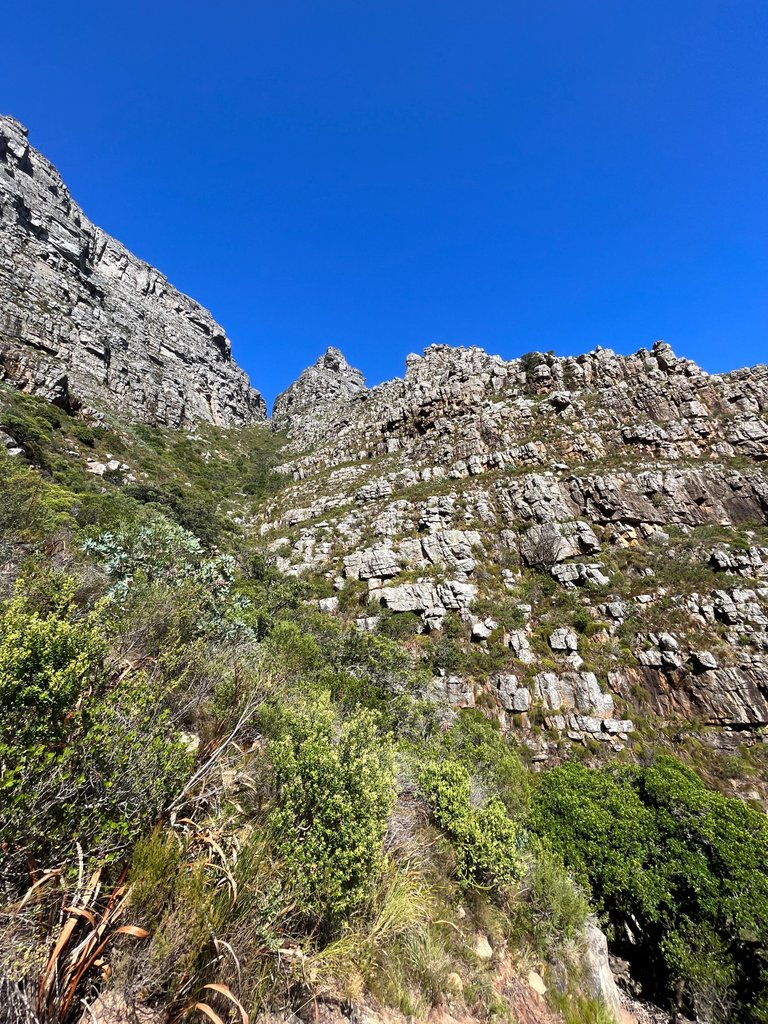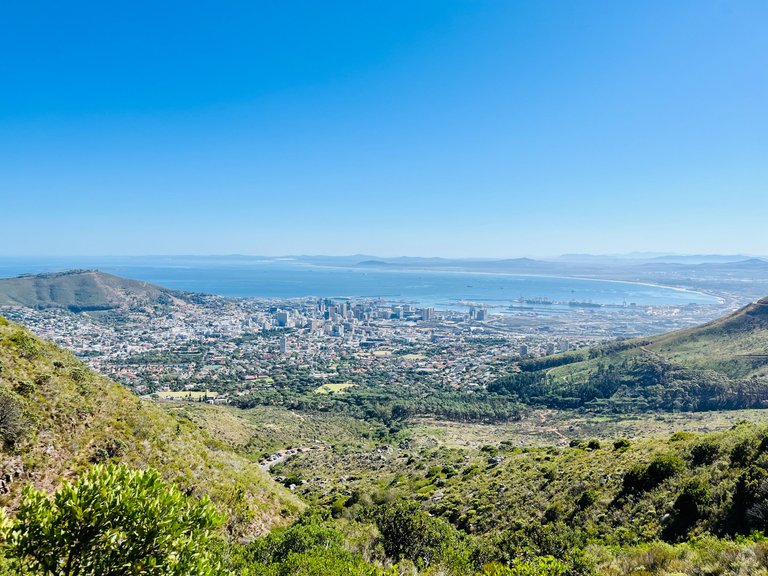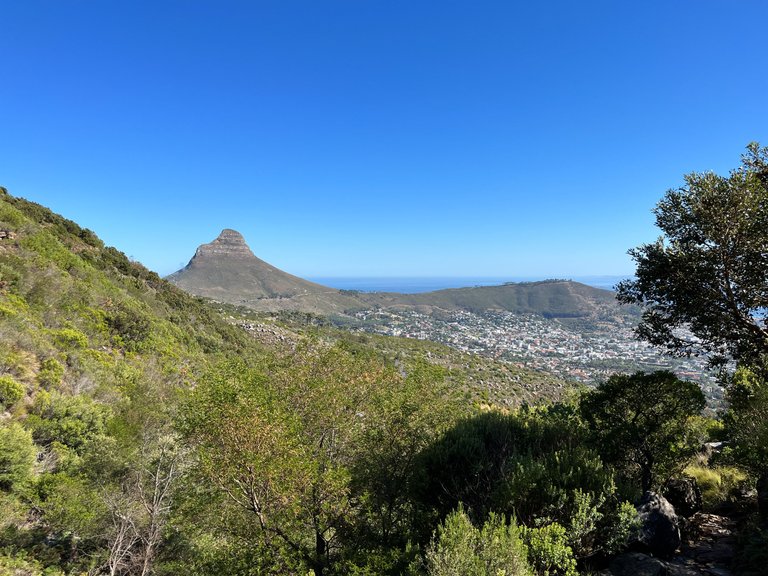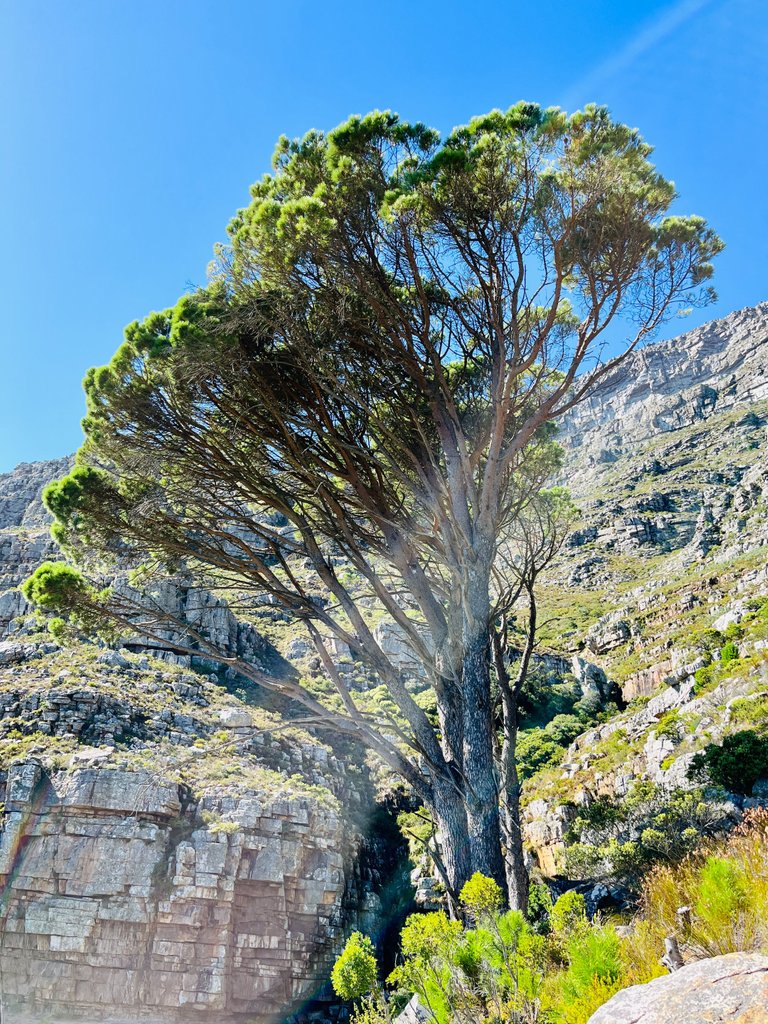 ---
Now we're going to spend the next few days preparing for our road trip. I won't write much during the 3 weeks and will report in detail about the Garden Route afterwards.
You can expect awesome stories and phots from sights like Tsitsikama Nationalpark, Wilderness and Addo Elephant Park

YOU WILL FIND THIS POST ON PINMAPPLE AS WELL
[//]:# (!pinmapple -33.948010 lat 18.420909 long First Hike in Cape Town South Africa d3scr)