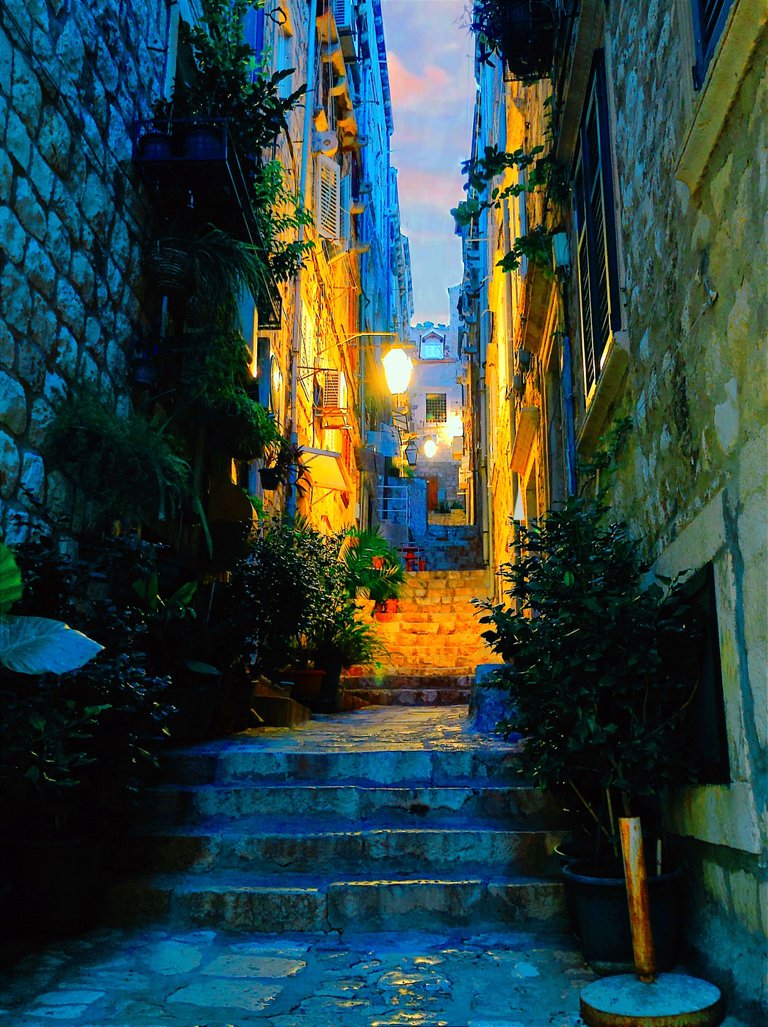 In visiting posh Dubrovnik, it is the bloody duty of every tourist-writer to make everyone feel the majesty of the most effective old town I have ever seen. Old Grad is surrounded by long and high fortifications.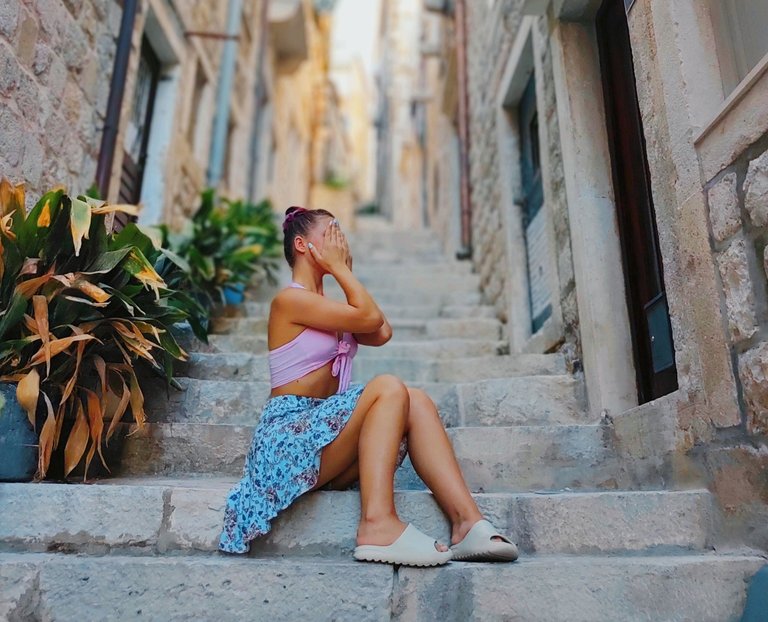 It is said that these fortifications are the most powerful in Europe. This is the biggest old city I have seen. The labyrinths of this great city surpass everything.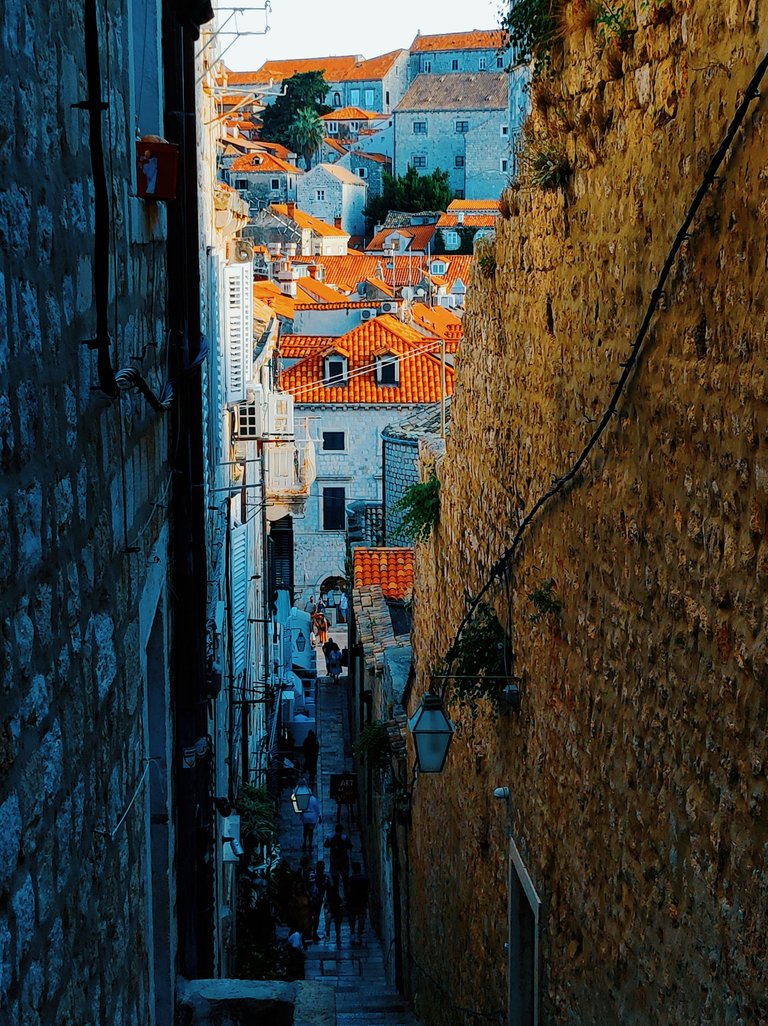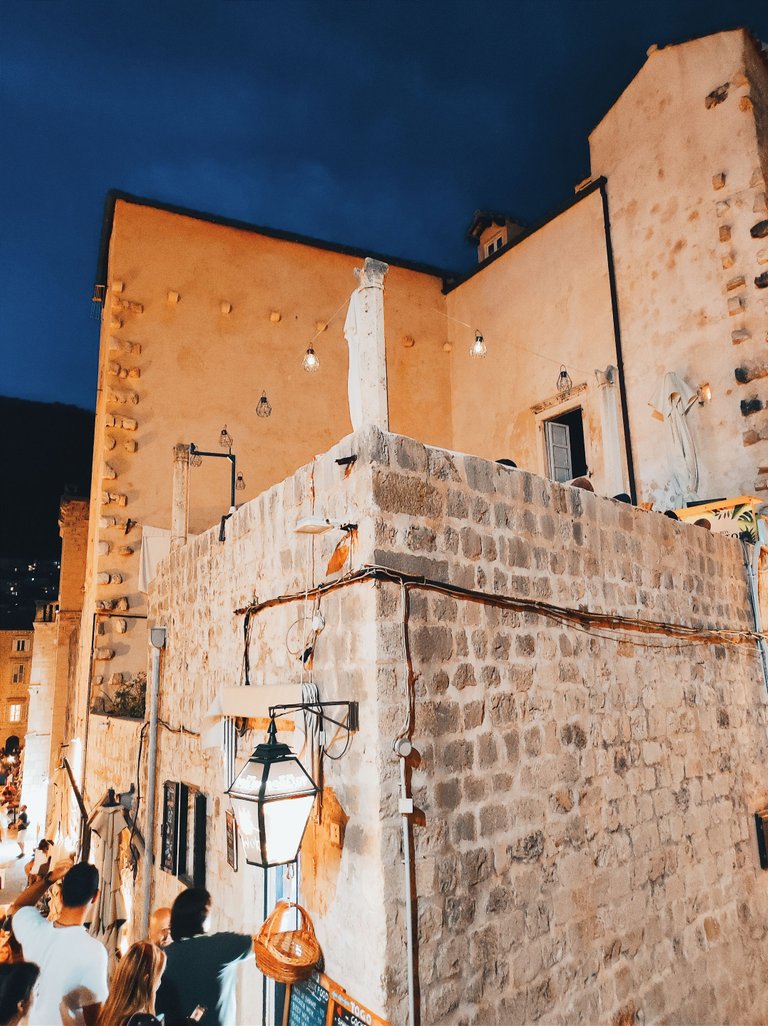 The narrow, high streets of this city have no equal in my experience. Although it is the most elegant city that I have seen, it is not related to the fact that the people here are not very friendly, and often insolent. At the end of the story, I will tell you the story that made me cry all evening. When you pass through the mighty gate, you enter a fairy-tale atmosphere of something completely different from what modern people are used to seeing.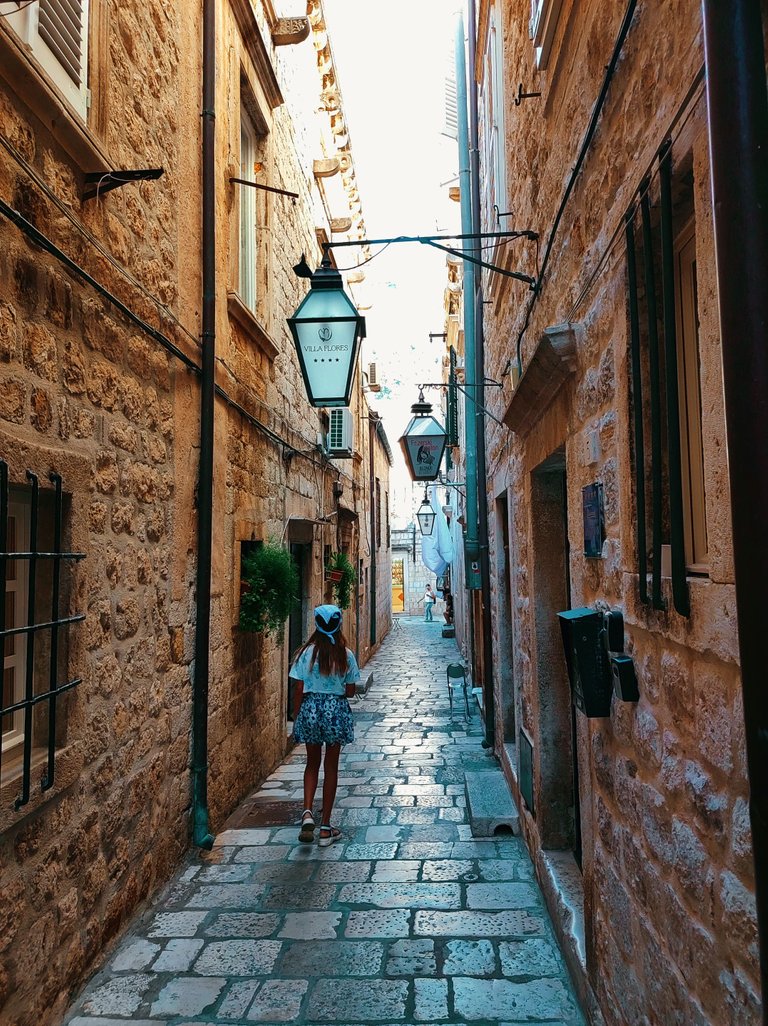 You're actually trapped, as everything here is tightly closed and there are only two controlled exits, but you know, it's worth the adventure experience. The planning of this city is roughly as follows, there is a main mighty street, which has the beautiful name of Stradun.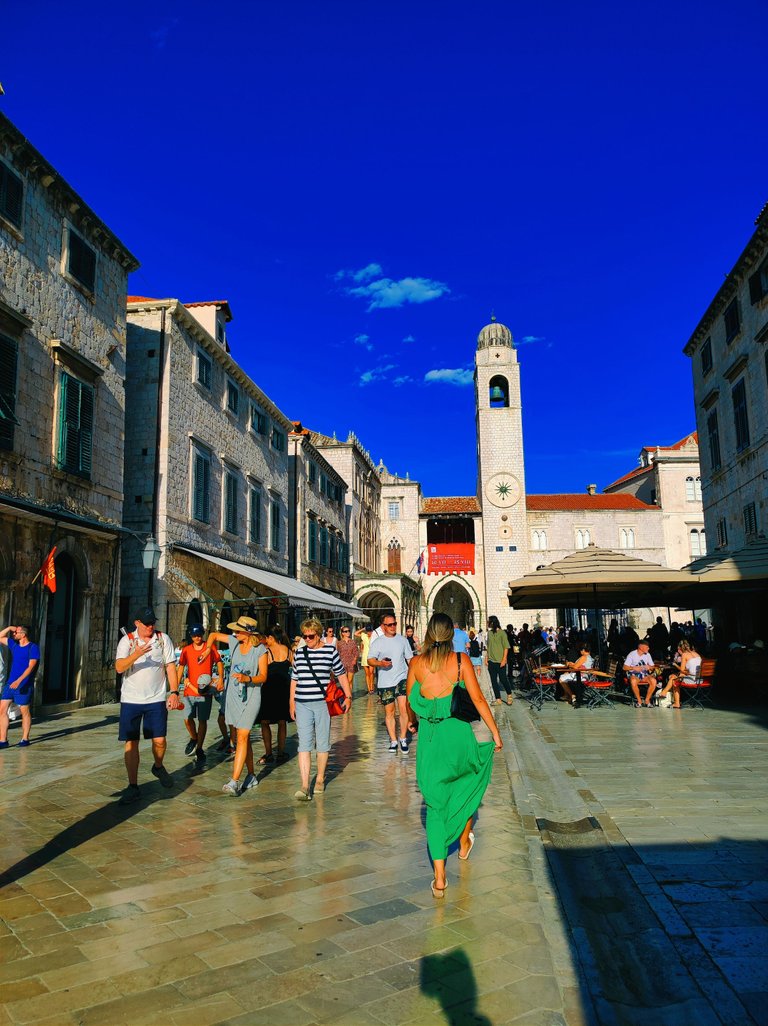 All possible side, parallel small streets of the city lead to and are connected to this street. The right side of the city from the main entrance contains a larger number of plain labyrinths and at the end there is a climb up the large stairs to the temple.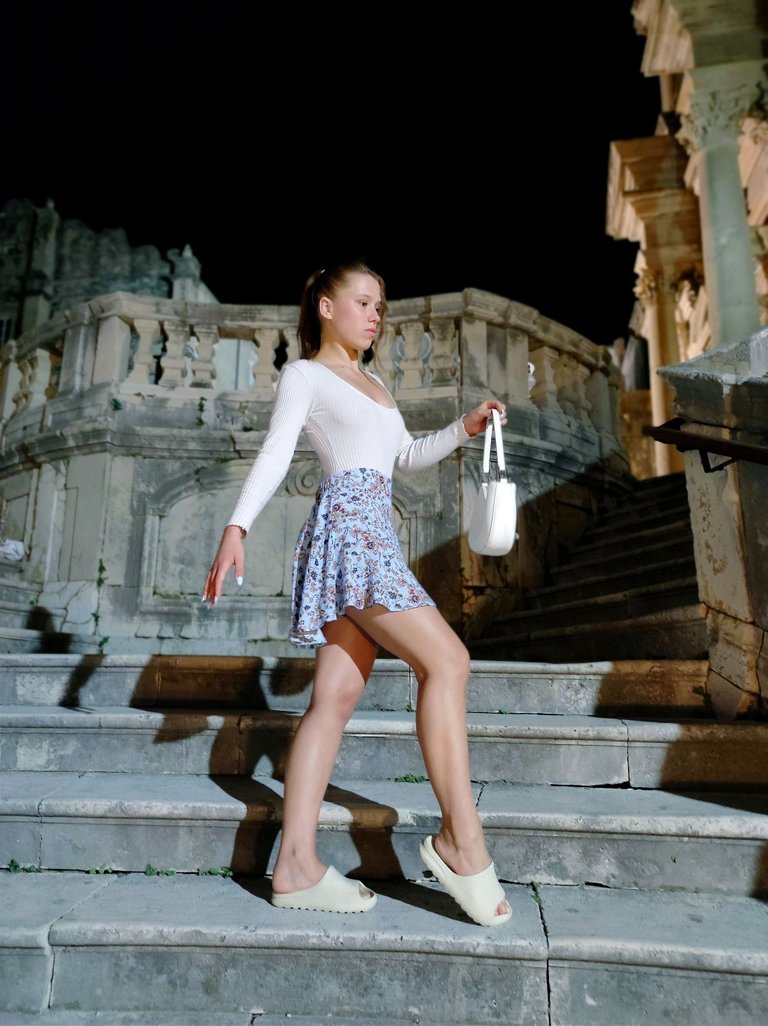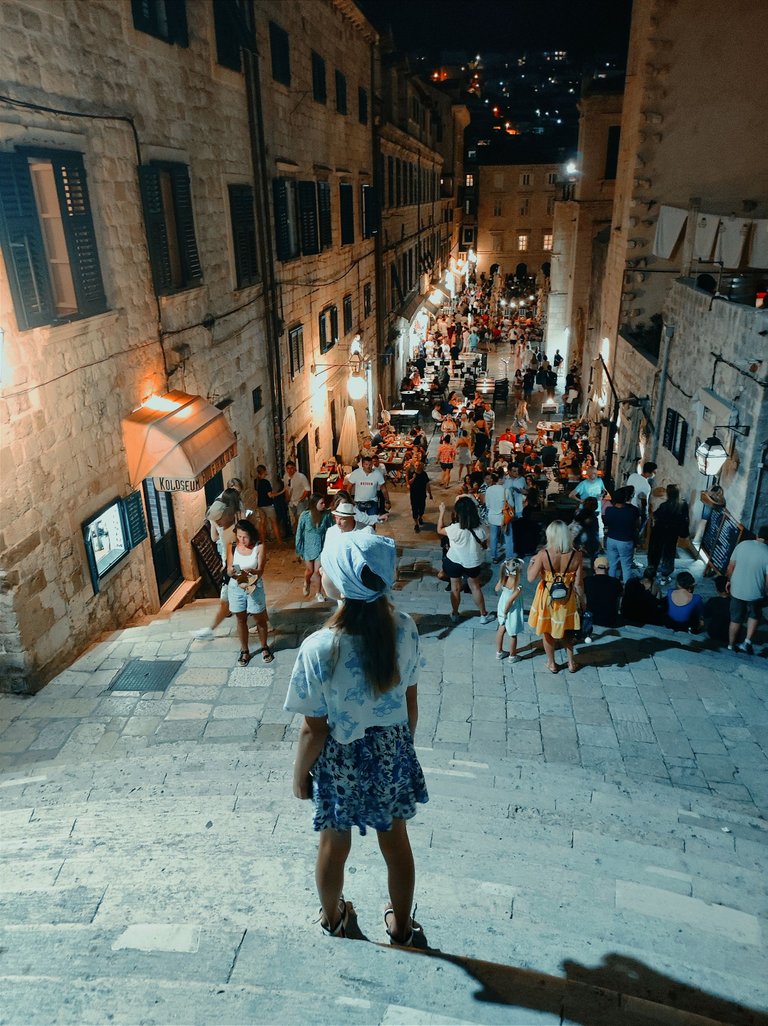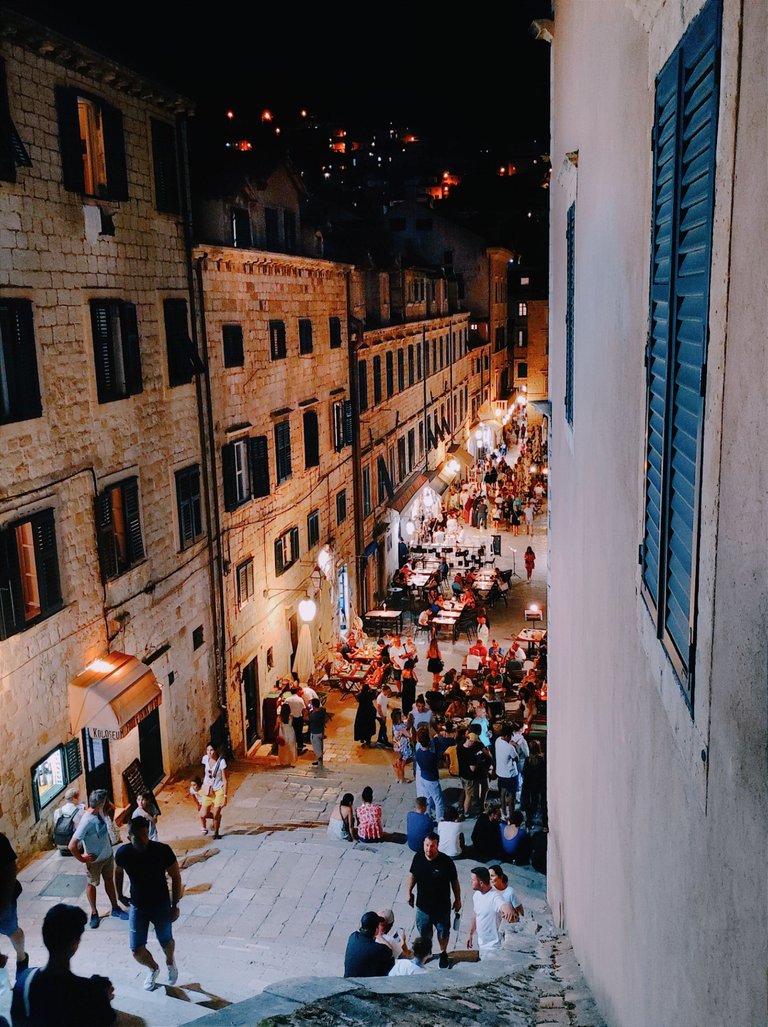 And the left part is completely filled with numerous streets, along which you go rapidly uphill, and it looks very colorful. The most interesting essence of the city is a large number of narrow, oppressive, long and sometimes steep passages with many steps, between tall buildings, which are called streets here, and each of them leads somewhere. And these numerous streets are divided by 3-story old buildings, similar to each other.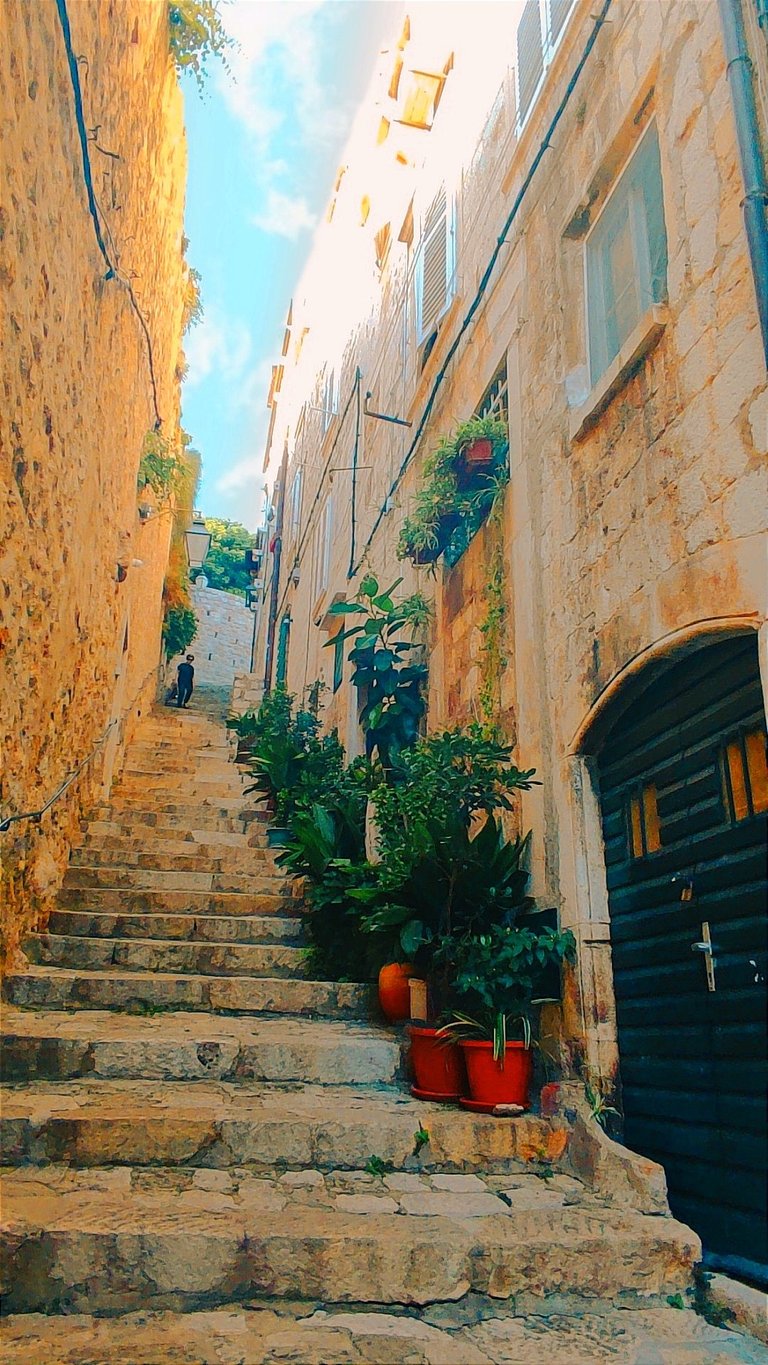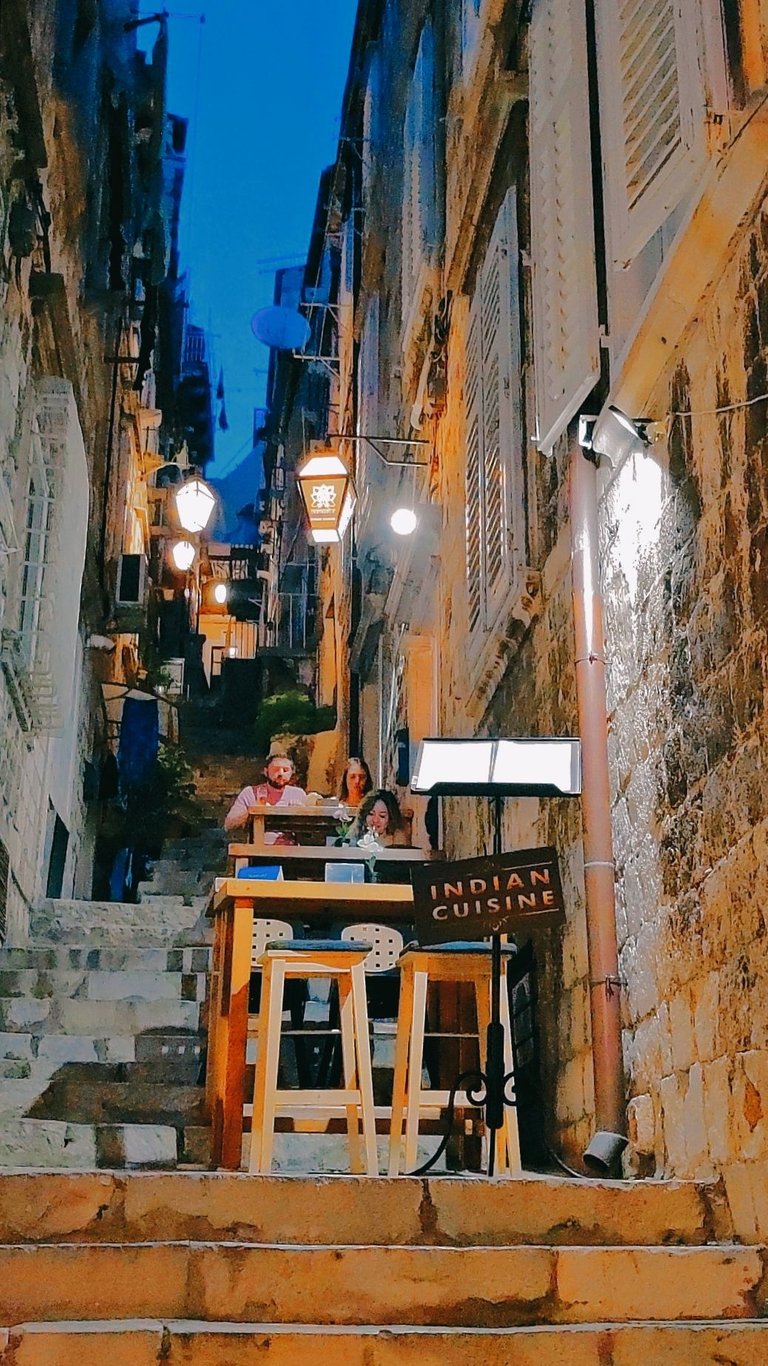 The middle floors of buildings consist of living quarters, and the upper floors consist of kitchens. Since in ancient times, fires in the city usually started from kitchen fires and spread to the upper floors, after such a large fire damage, the city administrators decided to build kitchens on the upper floor.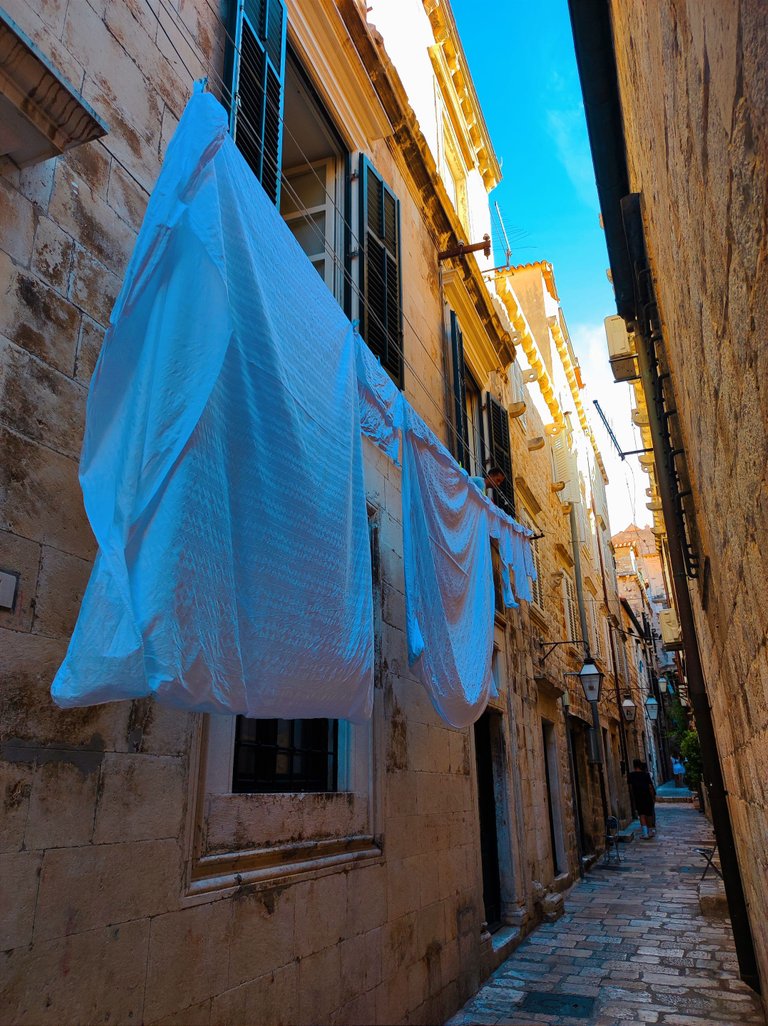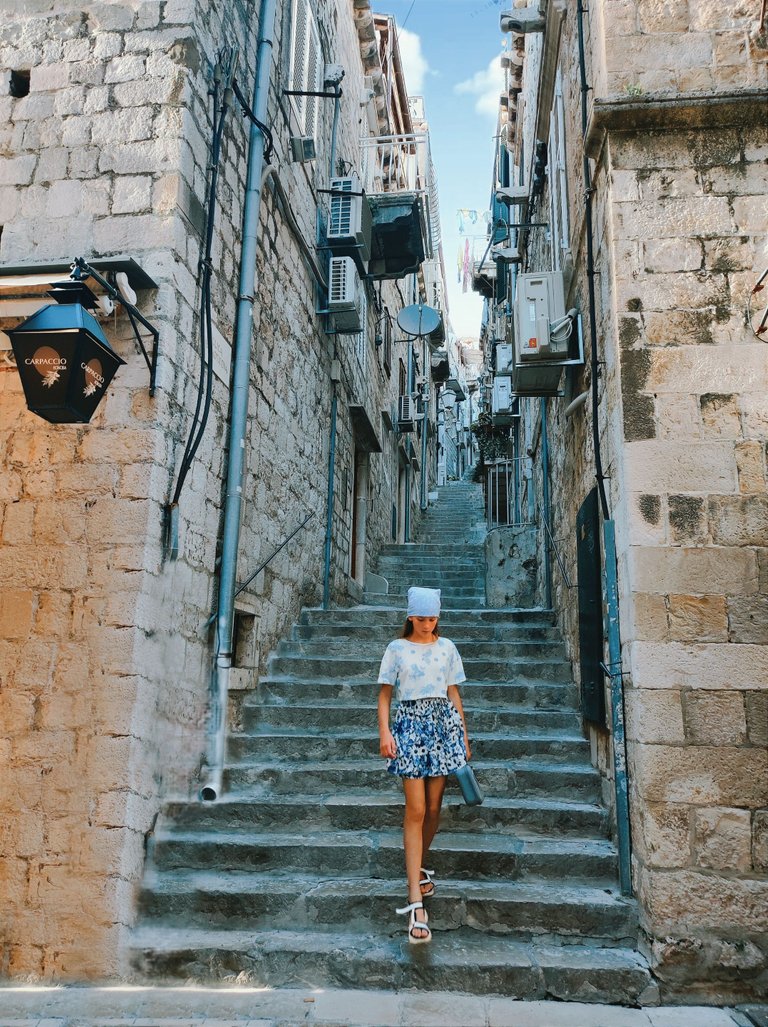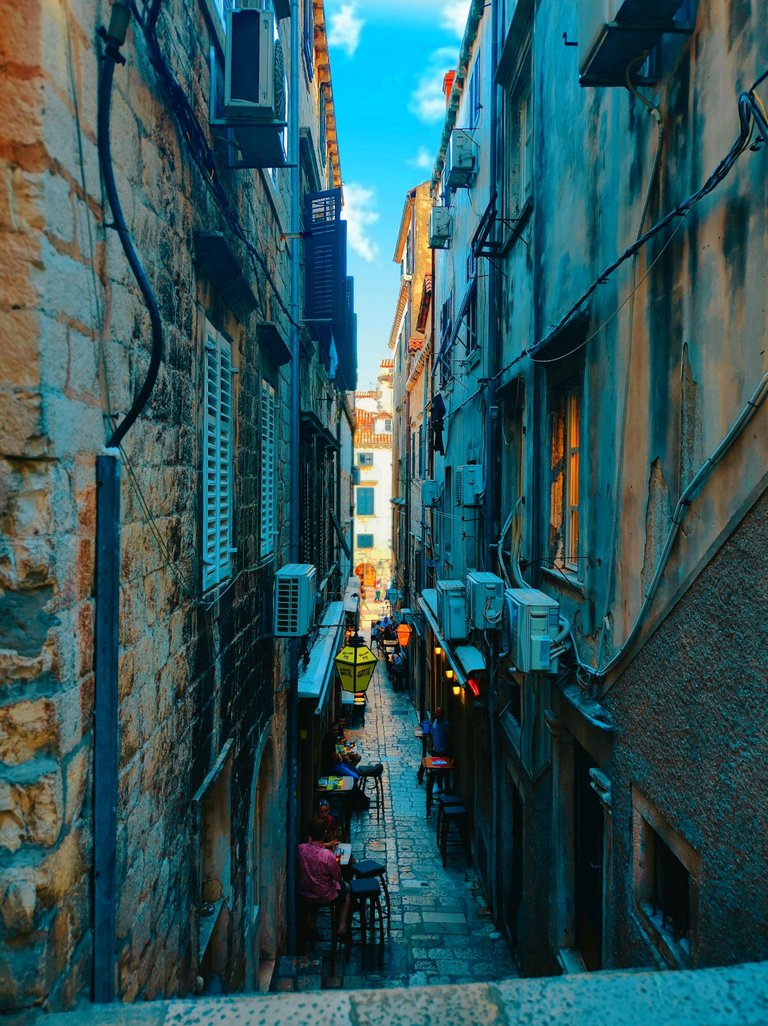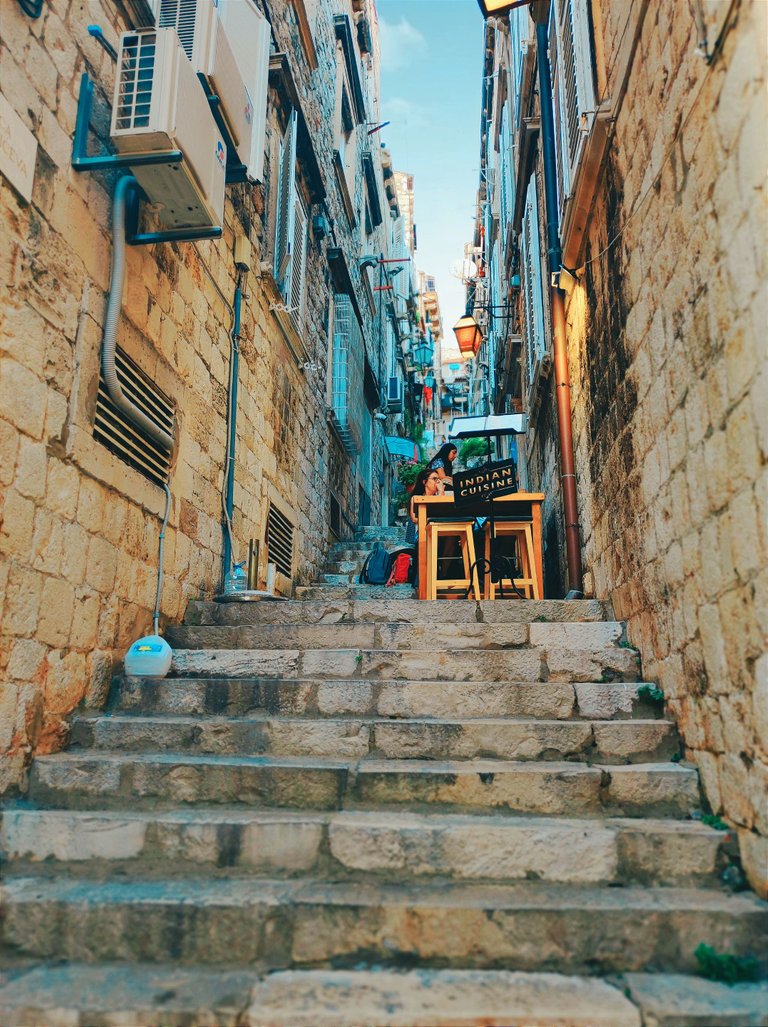 It is noteworthy that these buildings do not have balconies. When pieces of balconies fell on passers-by during a strong earthquake, the city administration banned the construction of balconies on building facades. This was to ensure that people were not injured by the debris.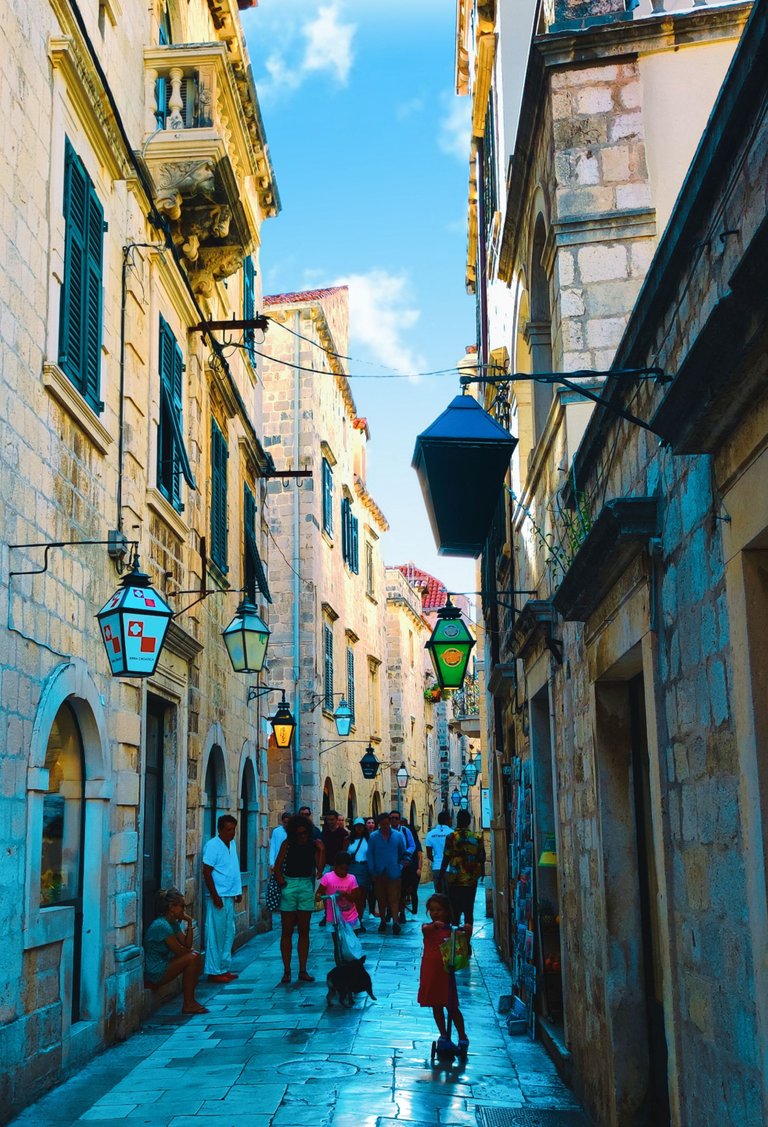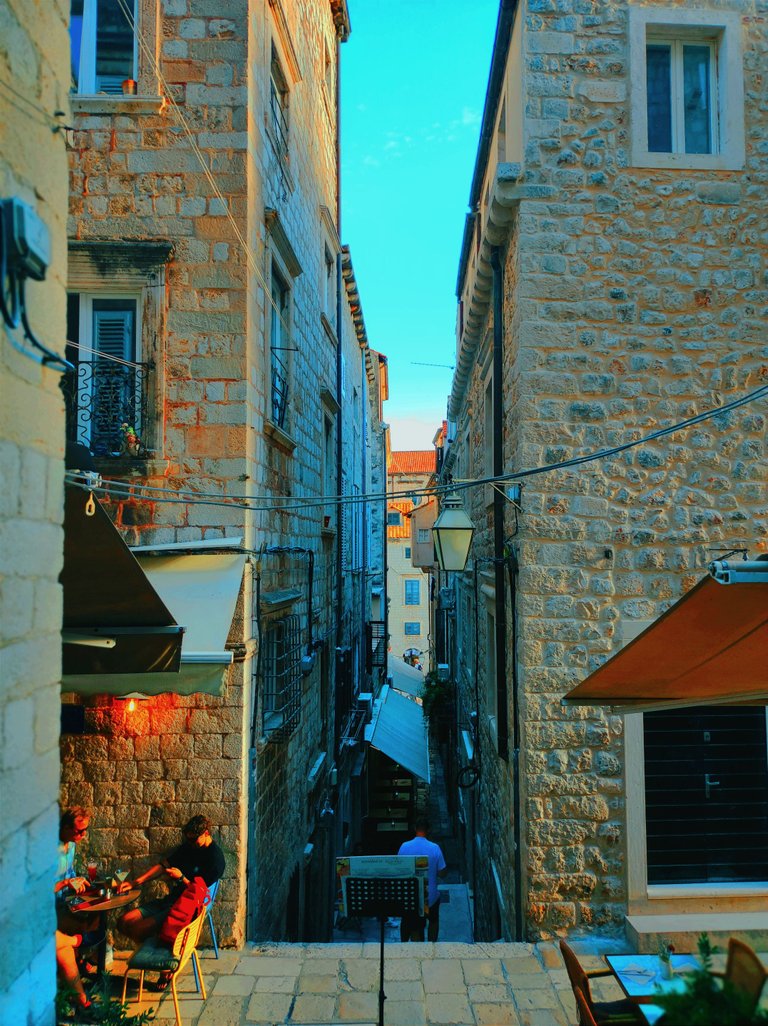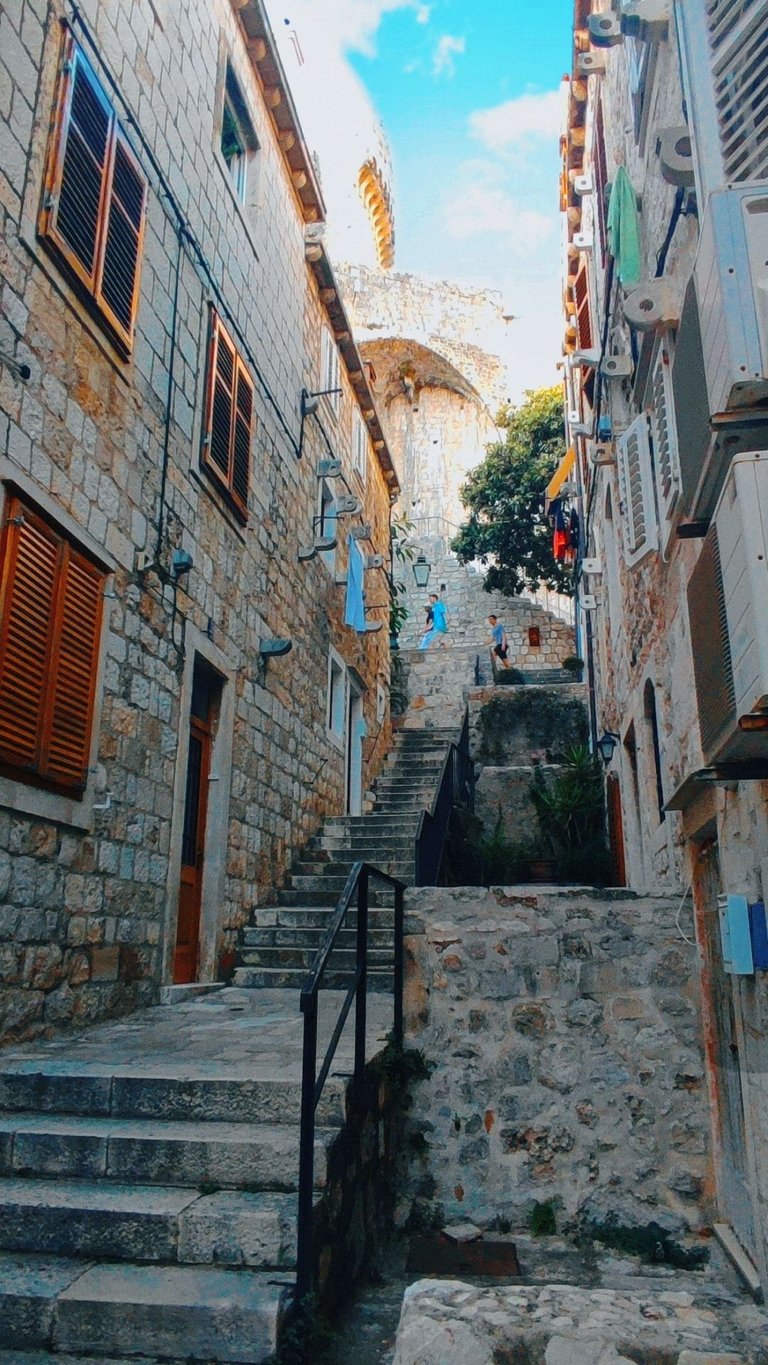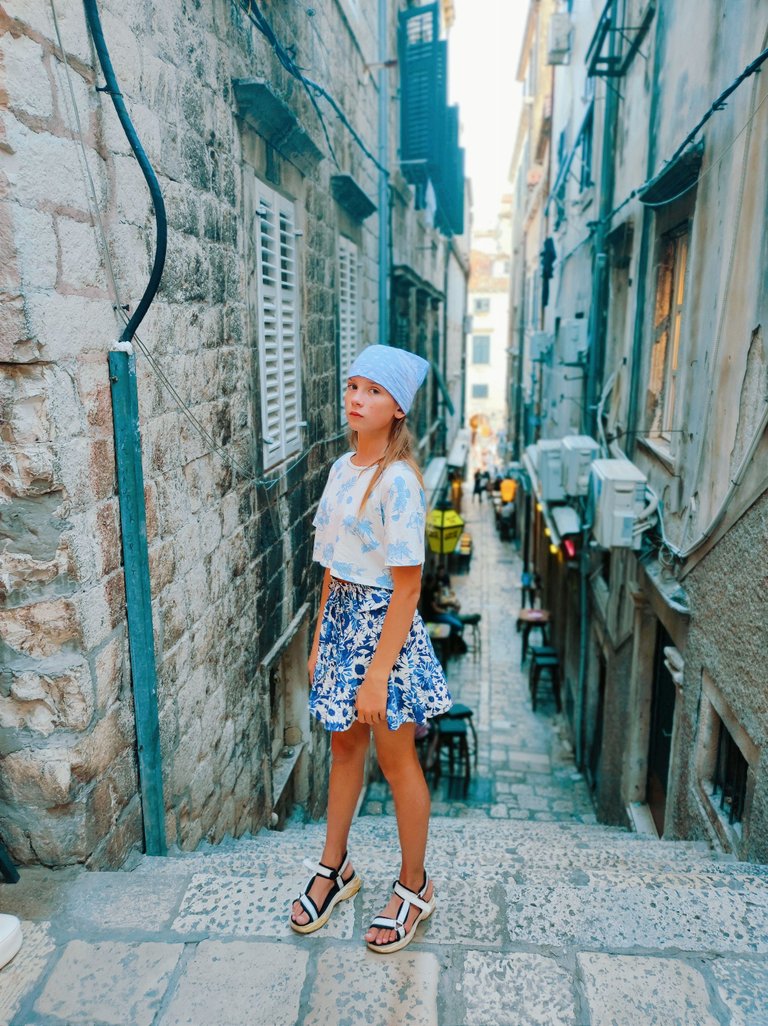 There are shops on the first floors of buildings. These stores have everything you're looking for. What surprised me the most was how we entered the first door on one of the narrow streets and found ourselves in a modern supermarket that is absolutely familiar to everyone. He is so good at hiding in these themed houses. The Old Town of Dubrovnik is such a rare city that can simultaneously preserve its original structure and adapt to modern life. Just a phenomenon of combining modernity with antiquity.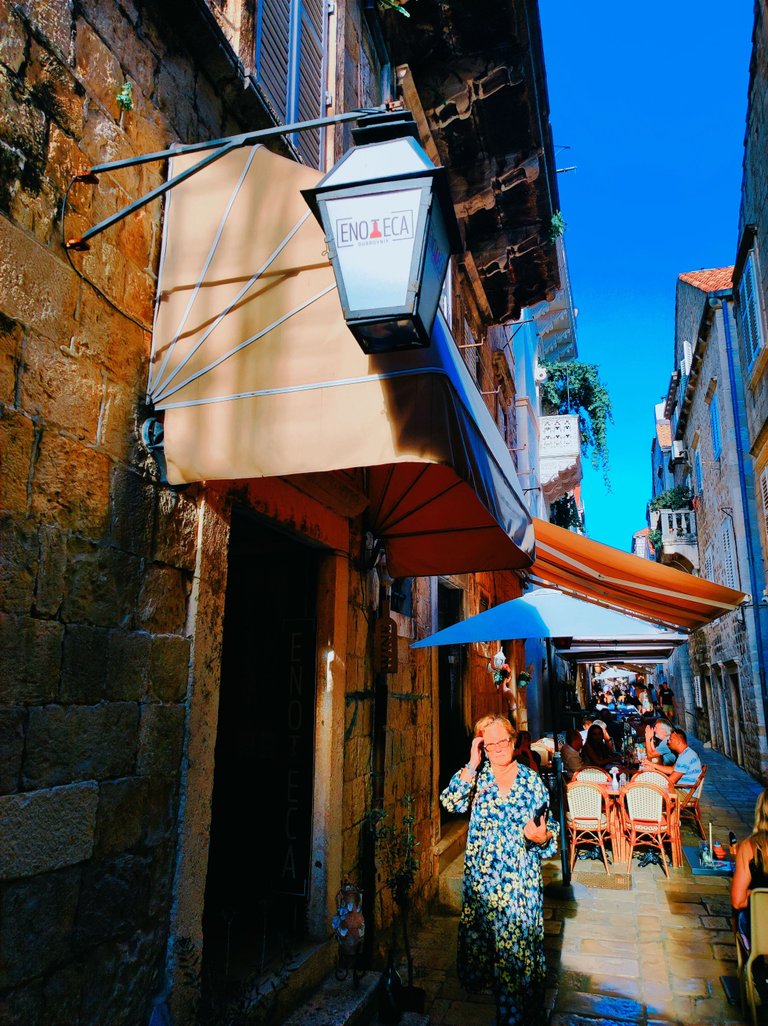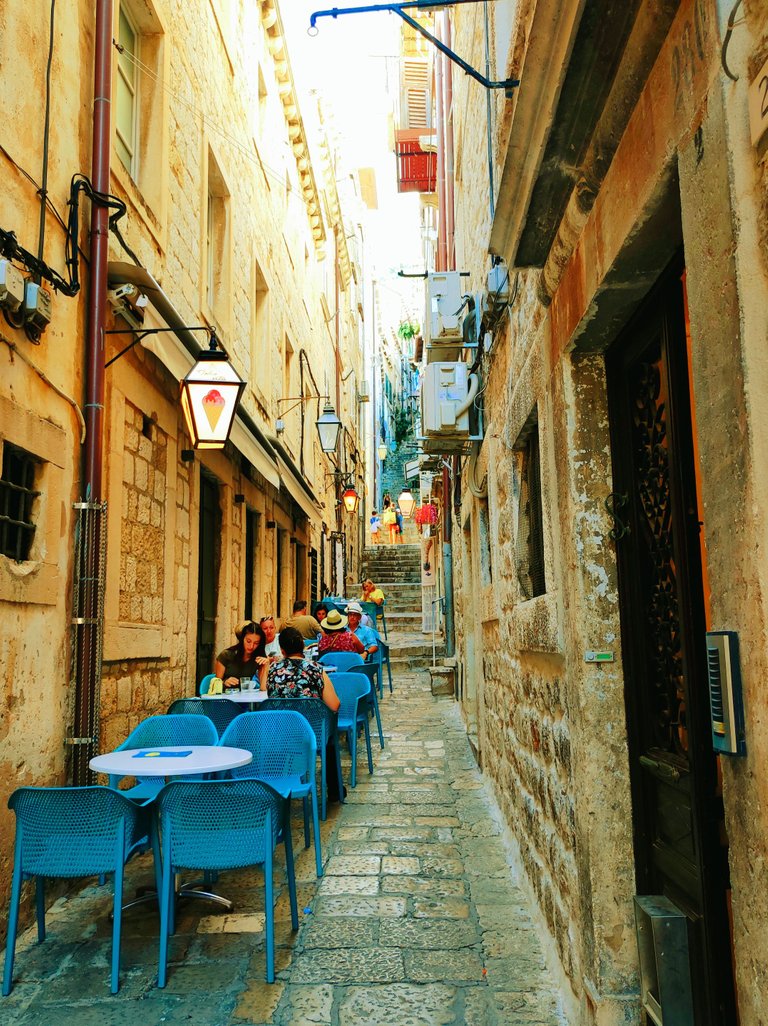 Old Grad is an impressive stone town. Usually walking between the streets here is calm and quiet, but sometimes at the most unexpected moment, someone can pour a bucket of water on you from the third floor, but other than that, everything is calm. And a huge crowd of tourists, as always, this legendary city. It is most frightening and mysterious to walk in this city at night, when these long, creepy corridors remain, alone, with you.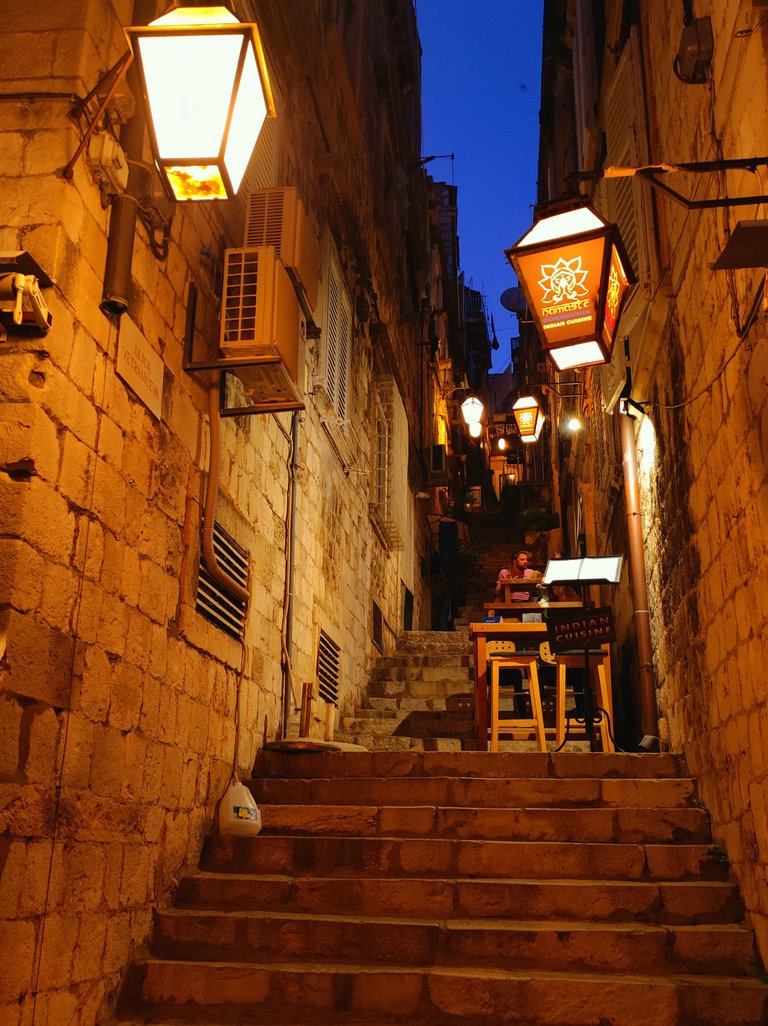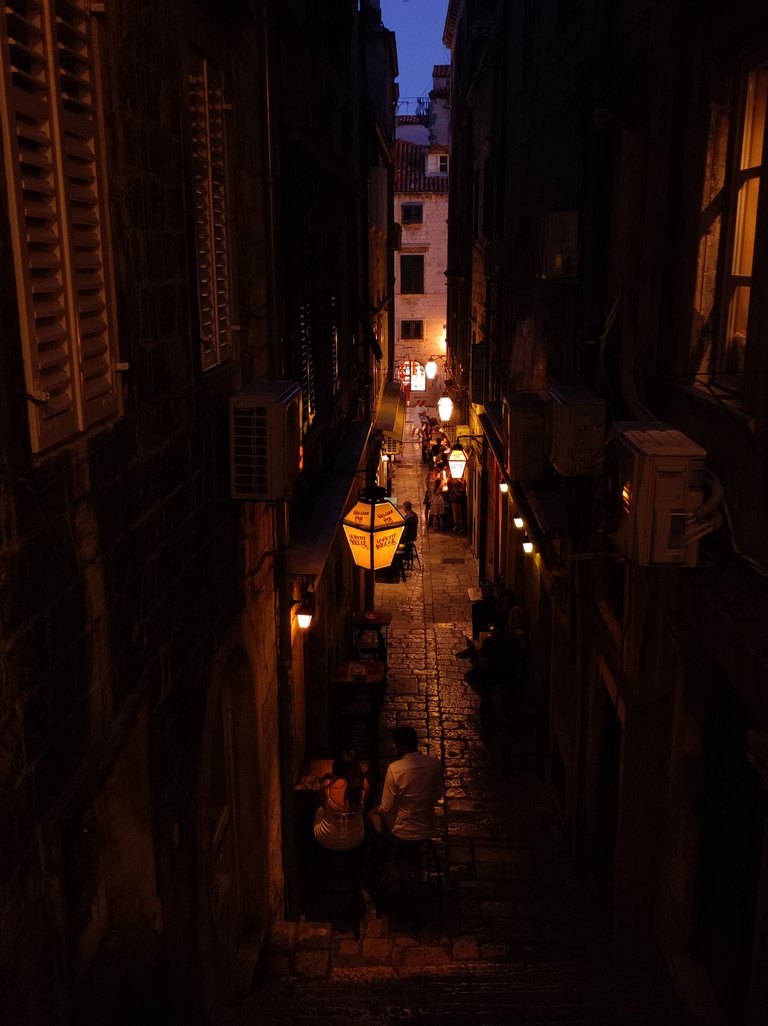 The old cobblestones are illuminated by yellow street lamps, and nothing can overshadow this feeling of antiquity and immersion in the Middle Ages. How can you believe that this was once home to real people, and that it was their only safe haven. In times of war, someone was definitely always attacking, and these thick walls were the only thing that made a barrier for them. How hard life was for people.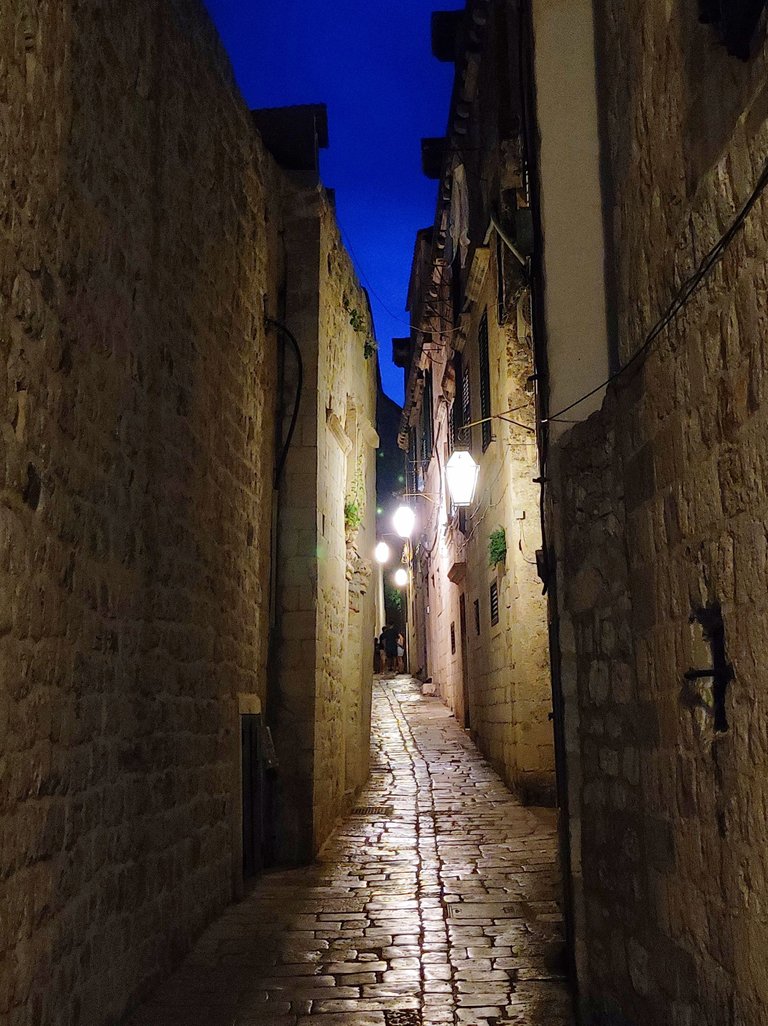 In fact, the Middle Ages were such tricky years that no one could be calm, there could be an enemy behind each of these corners. If now we feel so exciting and protected, then in those days, even in the middle of the city, there could be an enemy.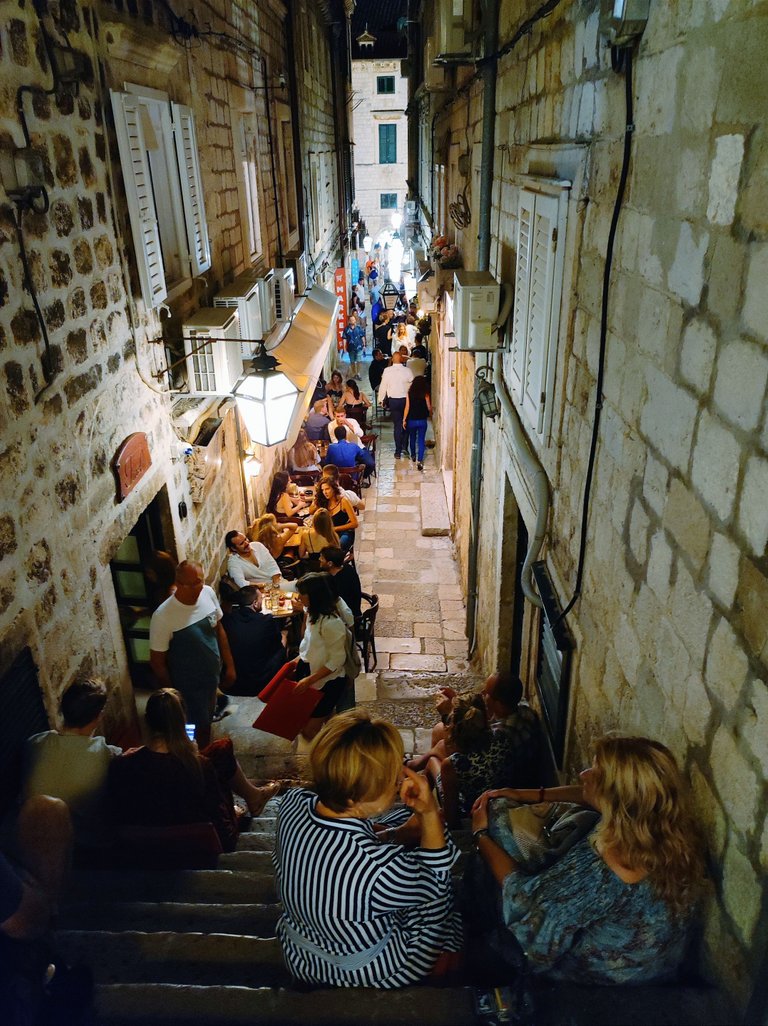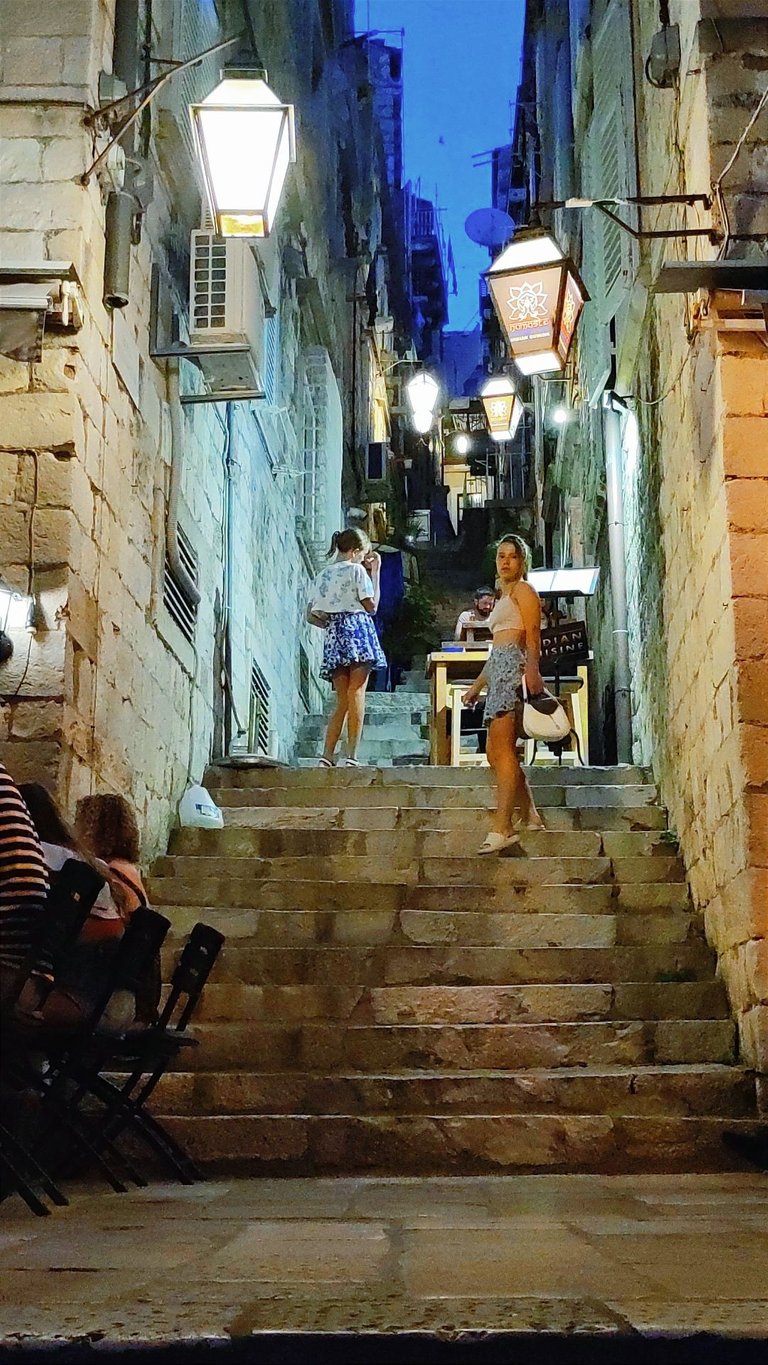 Although, now no one can be sure of anything, although the circumstances have changed a little, people, thank God, walk calmly on the street, although not all of them. And here is the promised story. After many hours of walking around these amazing labyrinths, we got hungry and went to look for a restaurant, on a cozy relatively larger street at a higher level than the main street.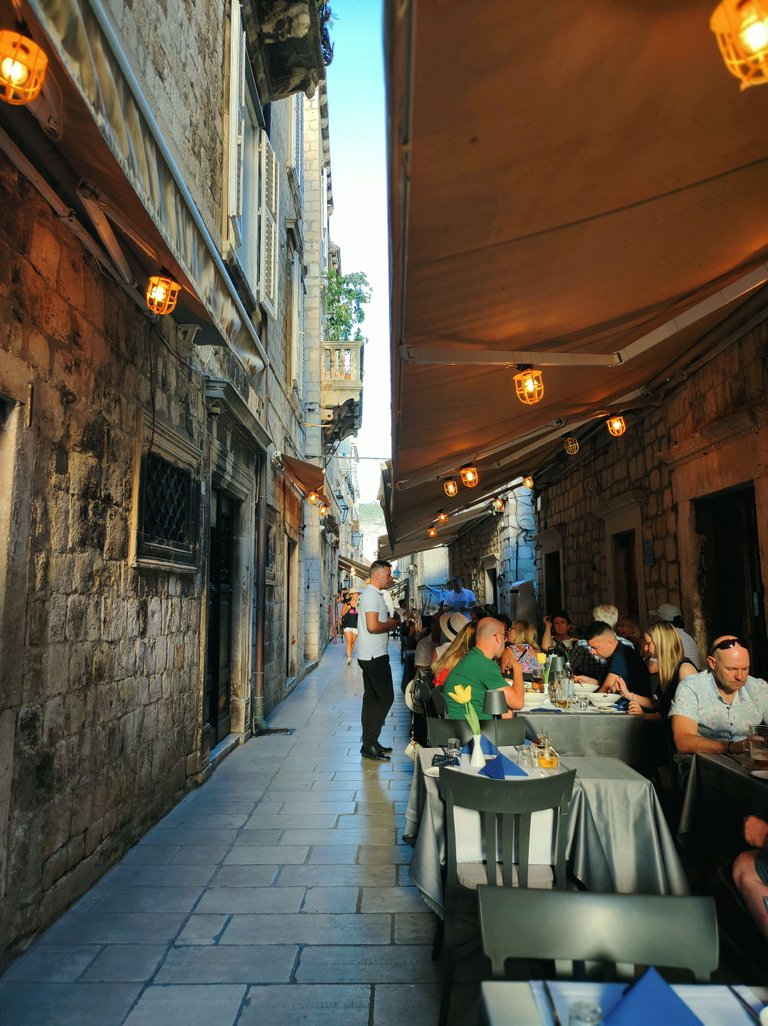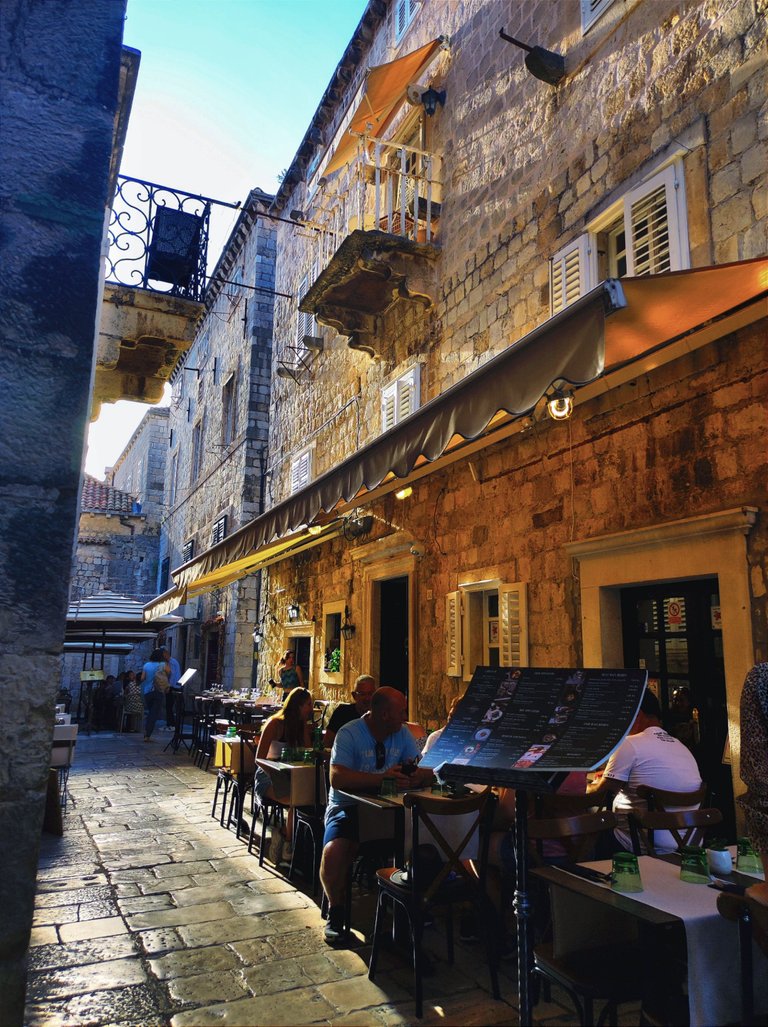 And so we came across a plus minus a decent-looking, medium-priced restaurant. Everything seemed to be fine, they brought us a menu, we ordered 4 dishes, and one of them is a Caesar salad. Although the waiters did not seem helpful from the beginning. They were not very careful. After waiting, all dishes were brought to us according to the plan.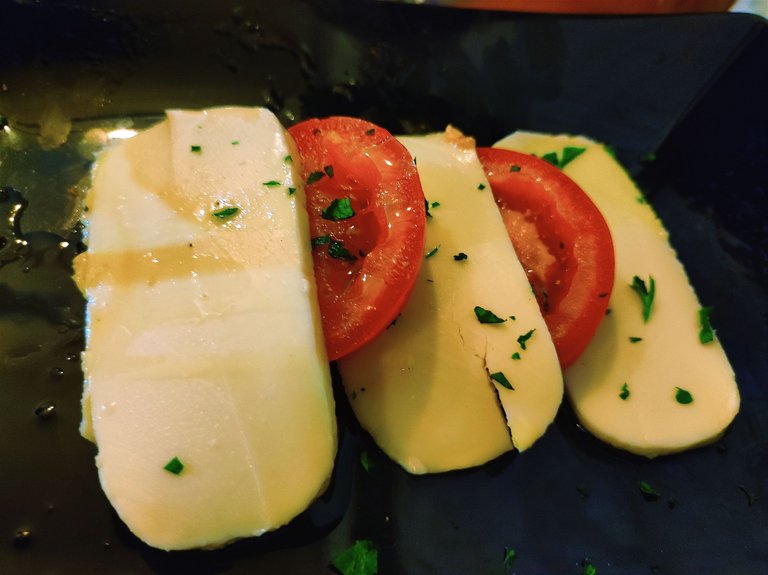 Of course, the size of some of them did not justify the price. And so they brought a Caesar salad, if you can call it that. I think everyone knows what an original Caesar salad should look like. And so, they brought me some kind of cold misunderstanding, and the sauce was mayonnaise. The taste was so disgusting and I called the waiter over saying, like, what is this, it doesn't taste like a Caesar salad at all?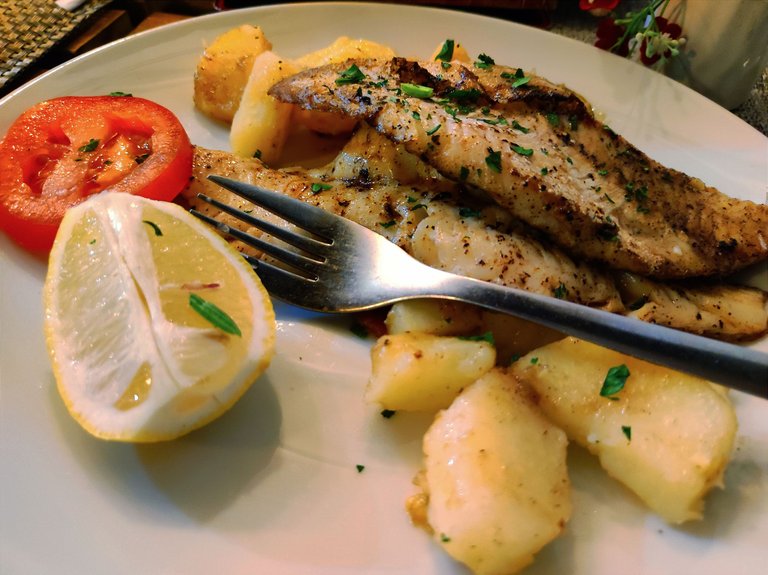 He seemed to agree and took the salad. It was time to pay, I asked for the check 2 times and they brazenly said the payment was inside. It looked like it was some kind of unofficial office. The waiter was aggressively dismissive and very authoritarian, he didn't try to speak politely to me at all.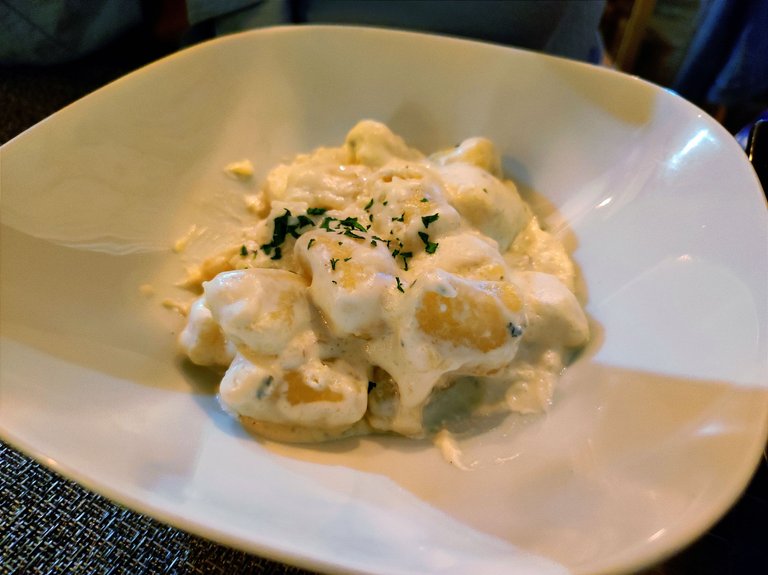 I told the waiter that I won't pay for the misunderstanding that I didn't even eat and tried to defend myself. But in the end, I somehow paid. You have no idea what a tragedy it was for me. I am the daughter of a rights activist. I could not understand why I lacked the rod and strength to achieve justice. I seem to have lost my dignity in life and betrayed myself.
It's like not just paying at a restaurant, it's like a slap in the face. I almost killed myself at my defeat, I roared in bed all evening. I could not forgive myself for being defeated by weakness. Such a tragic drama happened to me, which got into my heart forever. And this situation affected my entire impression of the Old Town of Dubrovnik. And I don't want to see this city anymore.