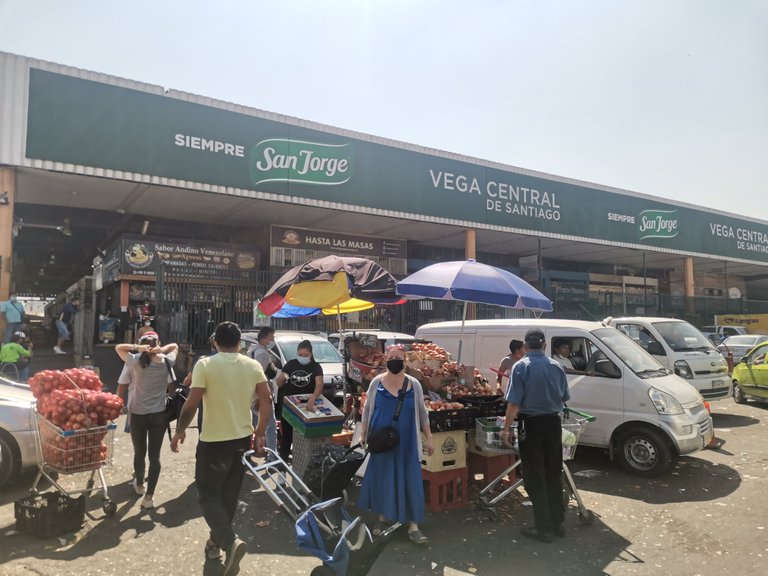 La vega central es un mercado que esta ubicado practicamente que en el centro de la capital de Chilena, este mercado es muy popular dado que sus precios no tienen comparacion. Lo unico que veo malo y feo de este mercado es que no se han invertido en remodelacion o la instalaciones como tal.
La Vega Central is a market that is located practically in the center of the Chilean capital, this market is very popular since its prices have no comparison. The only thing I see bad and ugly about this market is that they have not invested in remodeling or the facilities as such.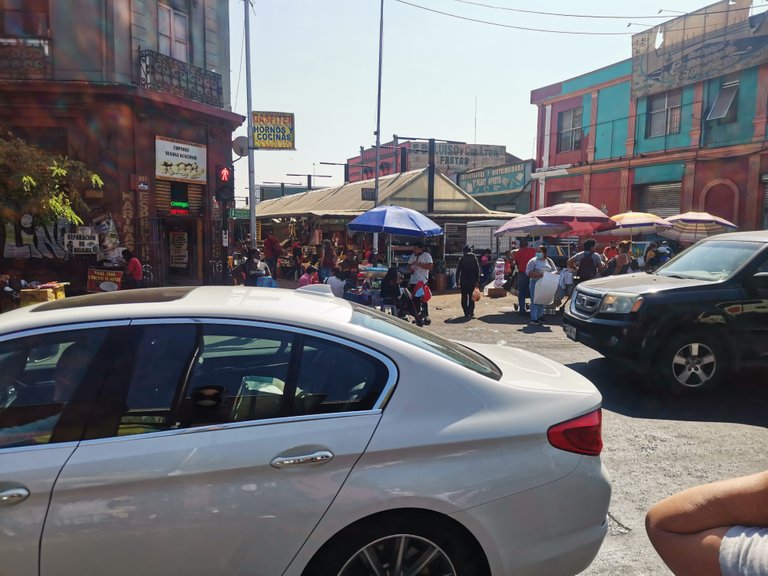 Inicio de recorrido antes de entrar al mercado / Start of tour before entering the market
Cuando ingresas lo que consigues en la calle es un comercio informal, ya cuando tienes acceso al mercado completo en la entrada hay un vigilante de seguridad que le proporciona a las personas alcohol gel para las manos y les toma la temperatura. [tengo una inquietud: ¿ todavia hay pandemia?].
When you enter what you get on the street is an informal trade, and when you have access to the entire market at the entrance there is a security guard who provides people with alcohol gel for their hands and takes their temperature. [I have a concern: is there still a pandemic?].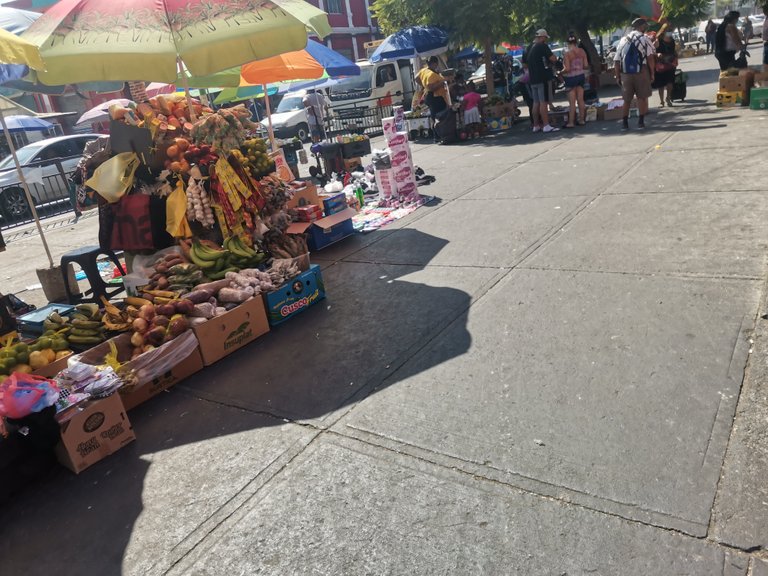 Puestos de economia informal / Informal economy jobs
Asi mismo se puede observar los distintos puntos de ventas; ademas esta seccionada por varias areas: Limpieza, comida elaborada, Charcuteria, Viveres, frutas y verduras.
Likewise you can see the different points of sale; It is also sectioned by several areas: Cleaning, processed food, Charcuteria, Viveres, fruits and vegetables.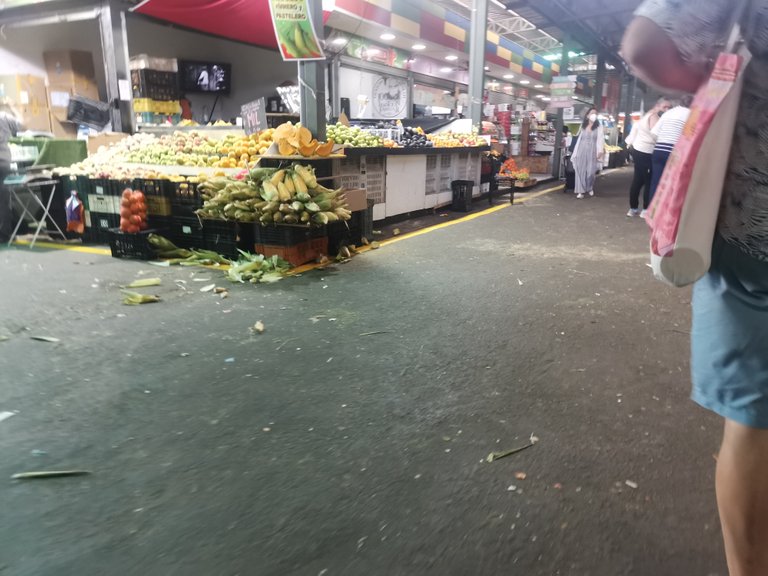 Mercado por dentro de sus instalaciones/ Market inside its facilities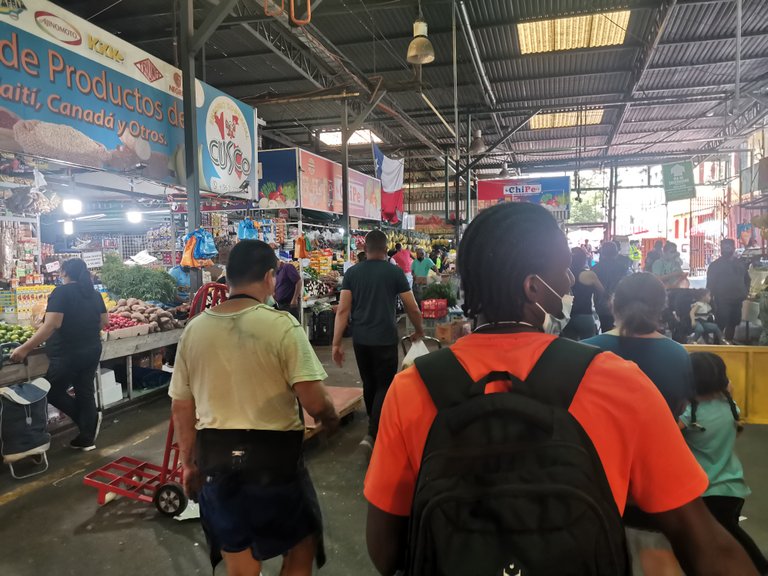 Varios vendedores / various vendors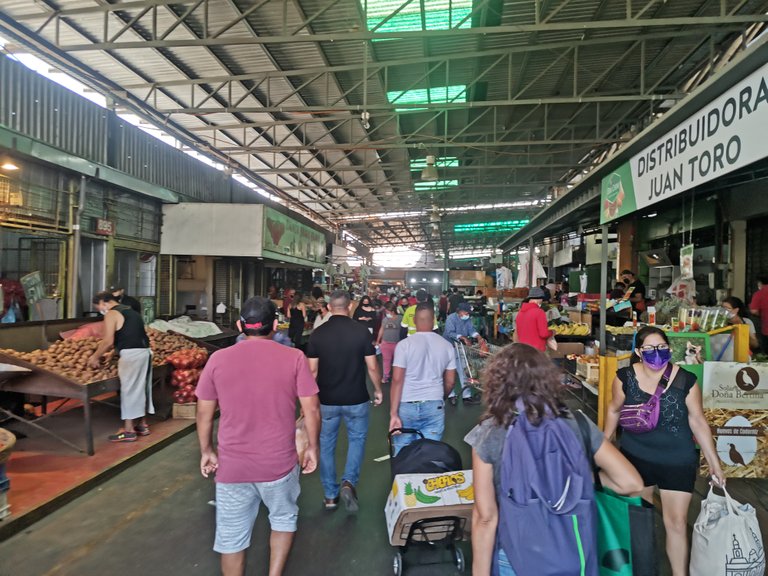 Dentro del mercado / inside the market
PREVIOUS ARTICLE
▂▂▂▂▂▂▂▂▂▂▂▂▂▂▂▂▂▂▂▂▂▂▂▂▂▂
Imágenes propias & Videos/ Own images and Videos ©2022,
@critic-on
.
▂▂▂▂▂▂▂▂▂▂▂▂▂▂▂▂▂▂▂▂▂▂▂▂▂▂