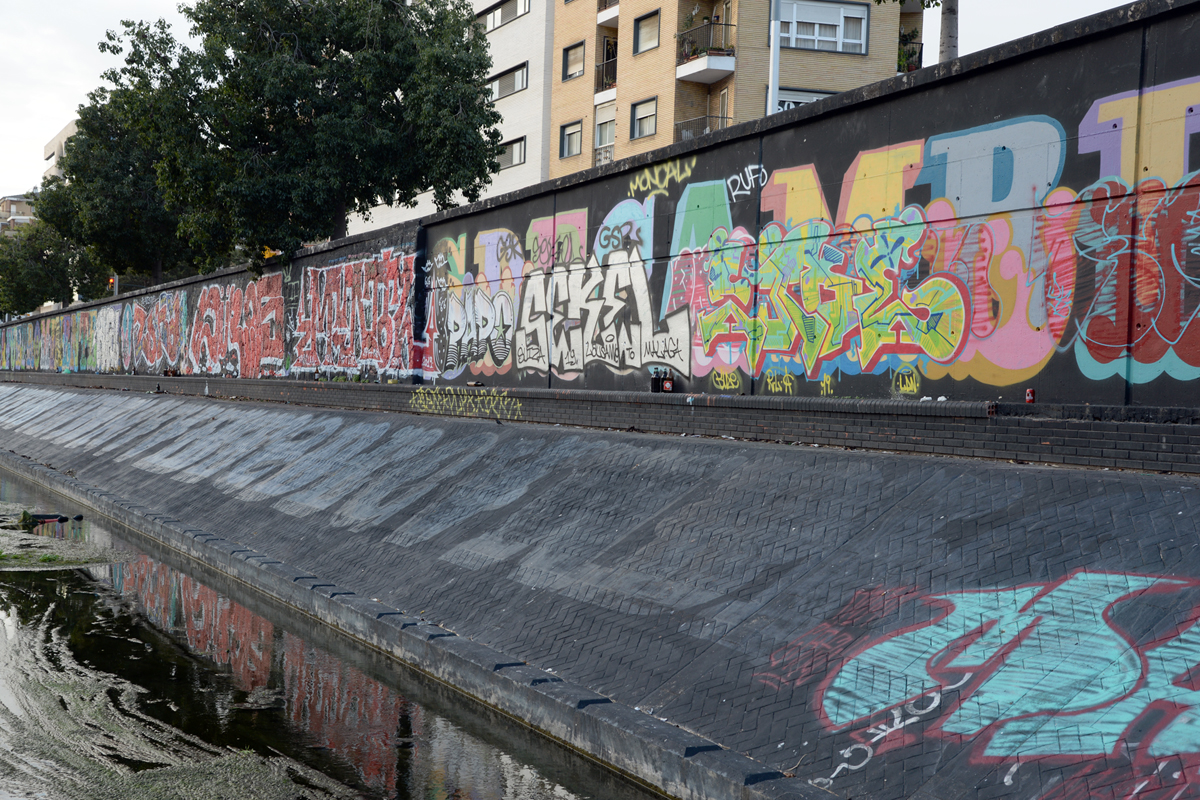 In December 2019 I spent two days in Malaga. This city was the starting and ending point of our visit to southern Spain. Because our departure flight was early in the morning,we chose to spend the last night in Malaga. That turned out to be a good choice when it comes to street art and graffiti. The walk from the bus station to our hotel took us through the district of Soho, where we discovered some of the street art the city has to offer.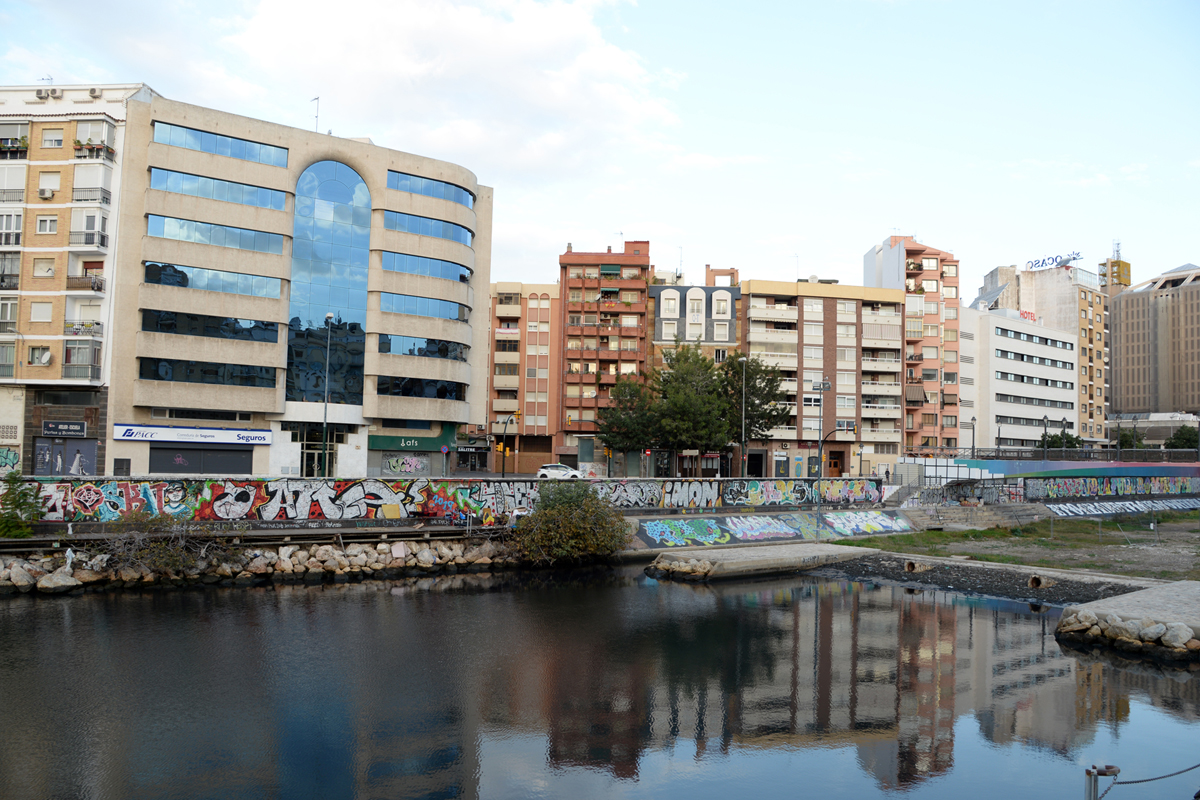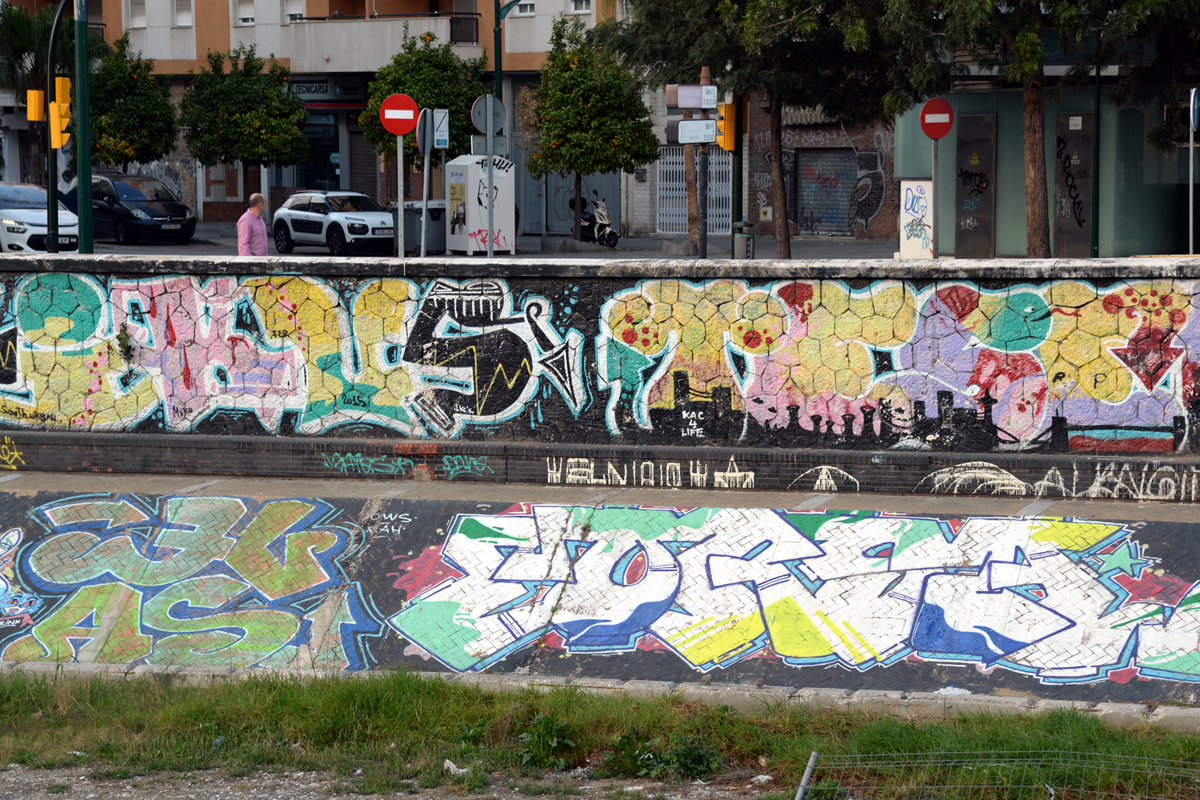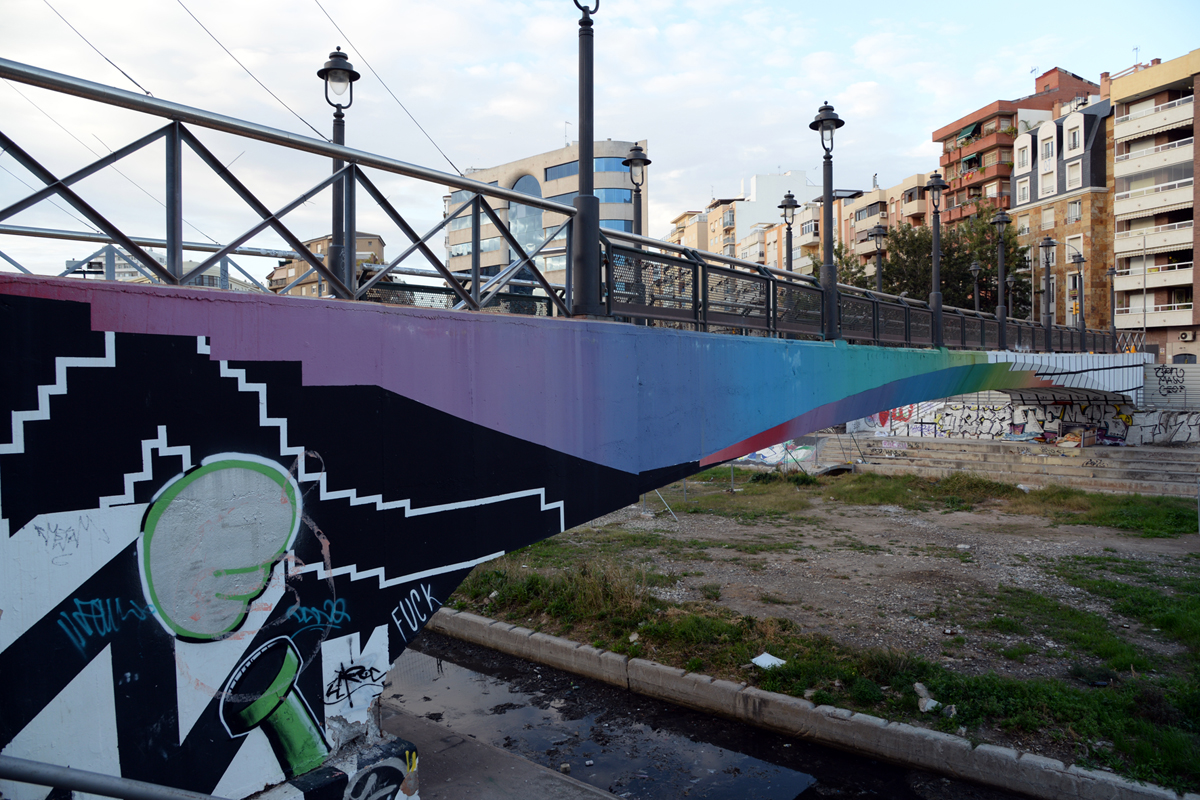 It was when we crossed the pedestrian bridge across the river and approached Soho, that we noticed the graffiti along the river. We decided to go back to Soho the next day and to the river. The water level was so low, that it was possible to "walk on the river".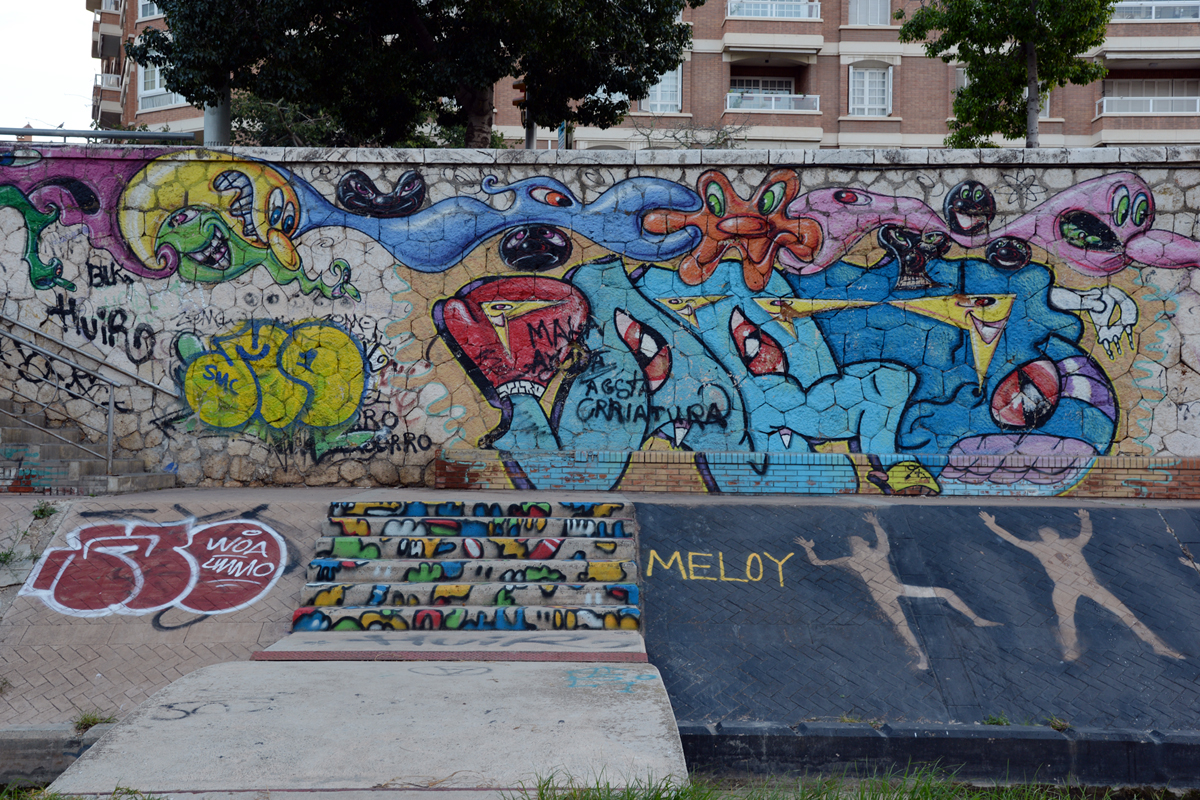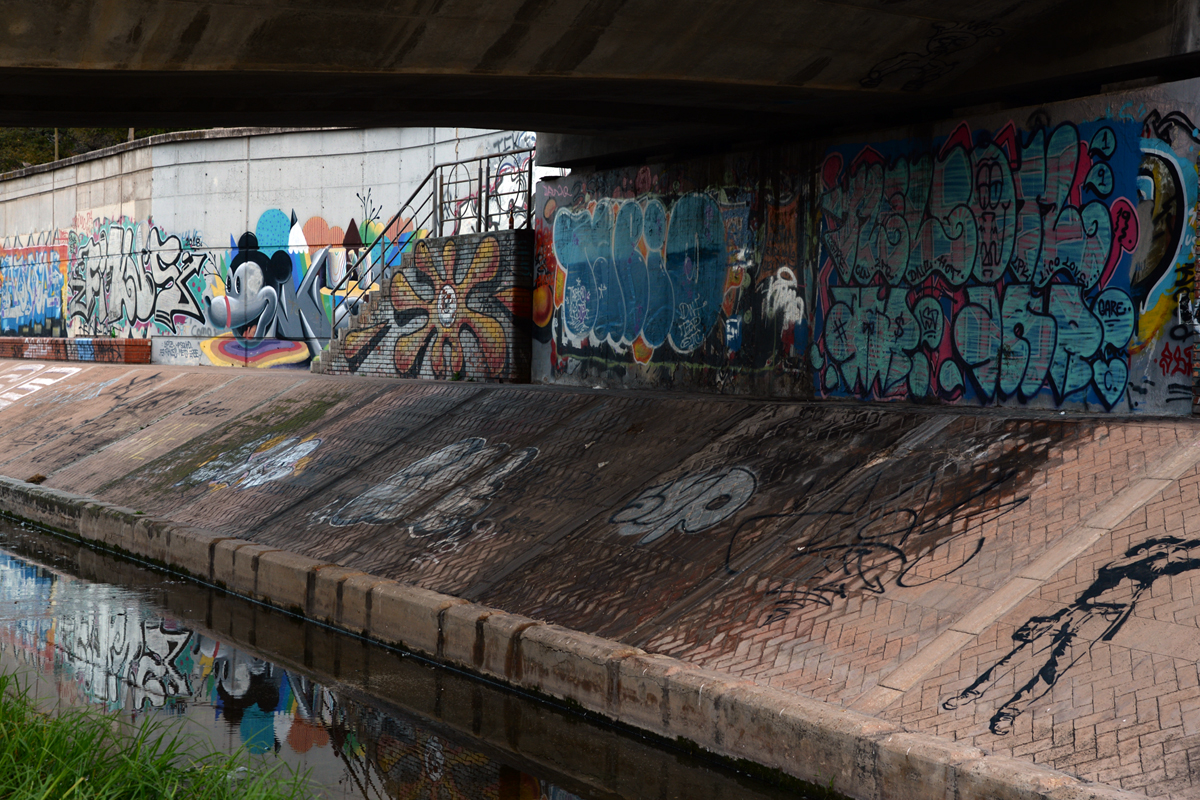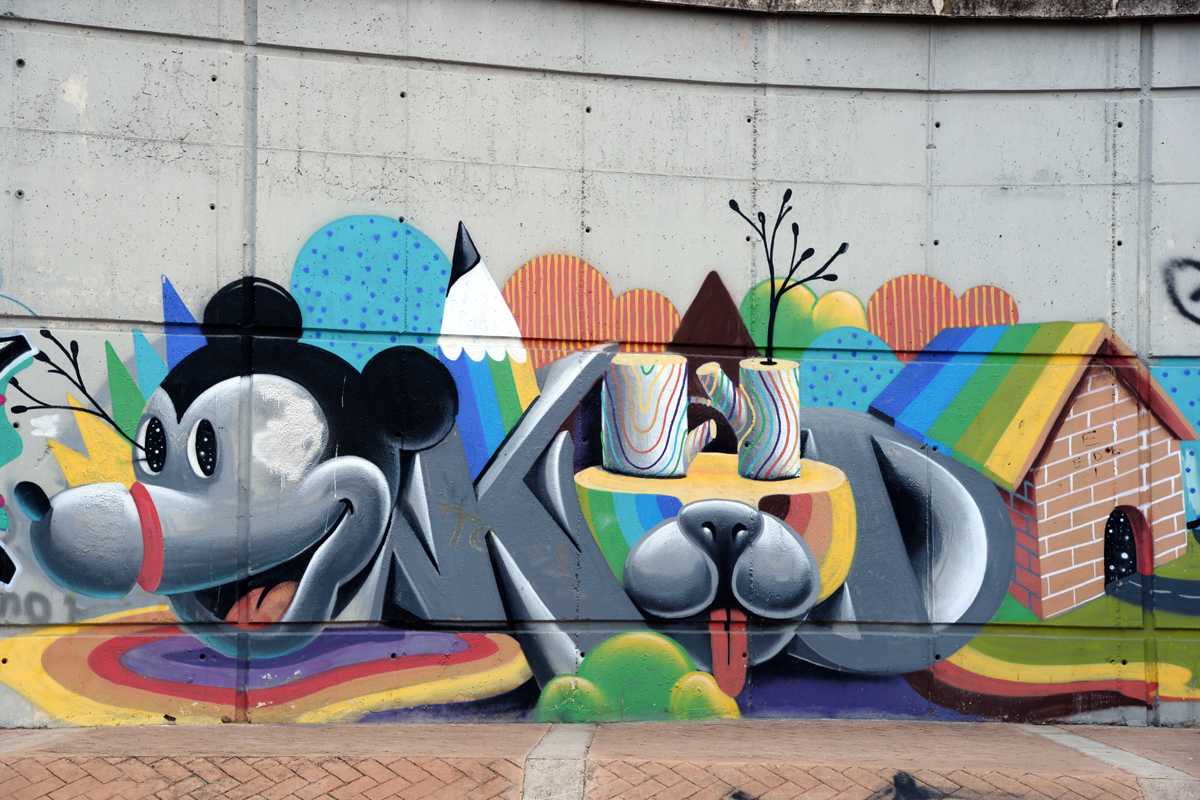 This painting was done by the Spanish artist Okuda. He has also done a very large painting on the wall of a hotel in Soho. His abstract, colorful style is easy recognizable. If you have seen some of his art once, you will be in no doubt when you see another piece done by him.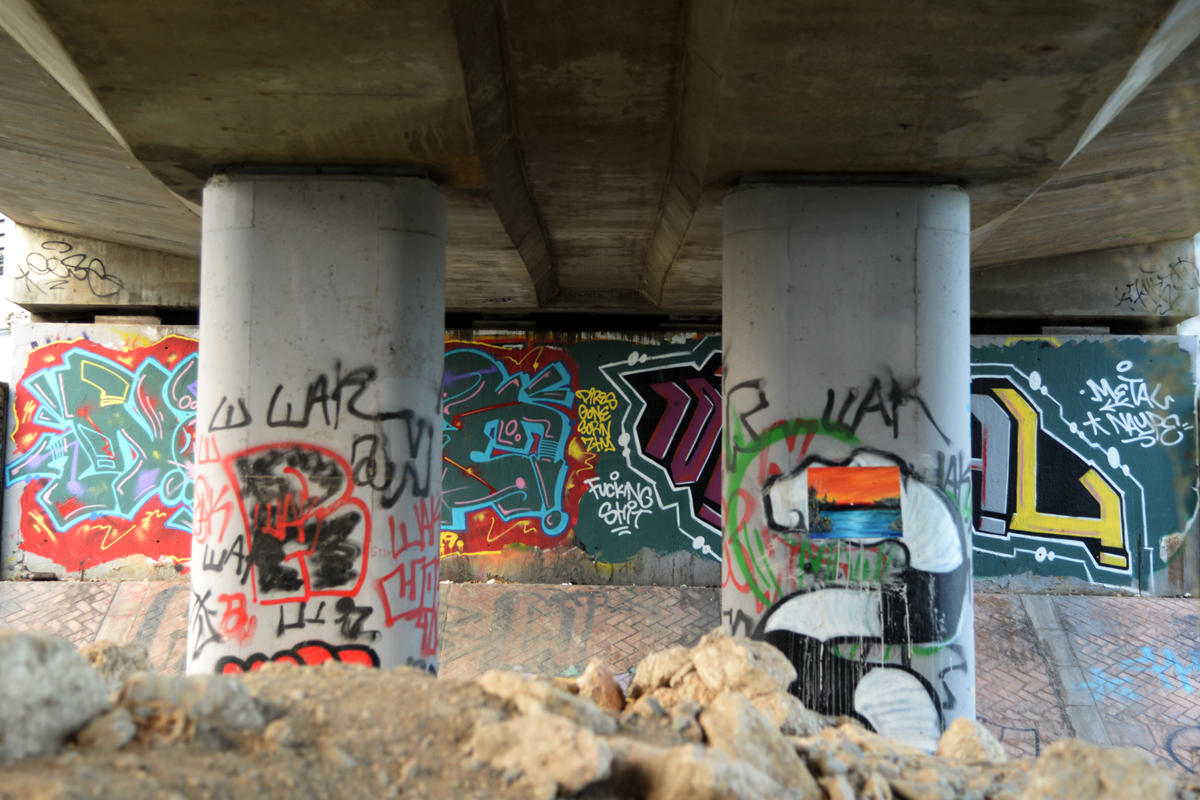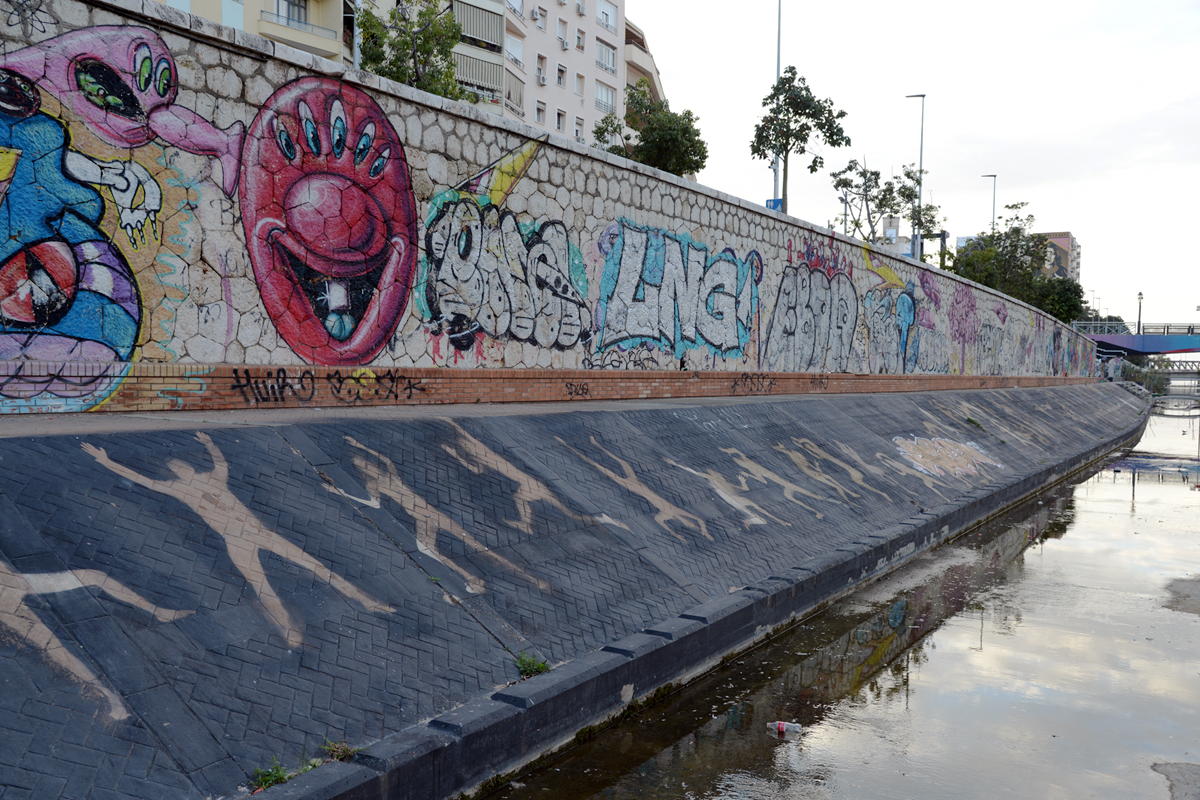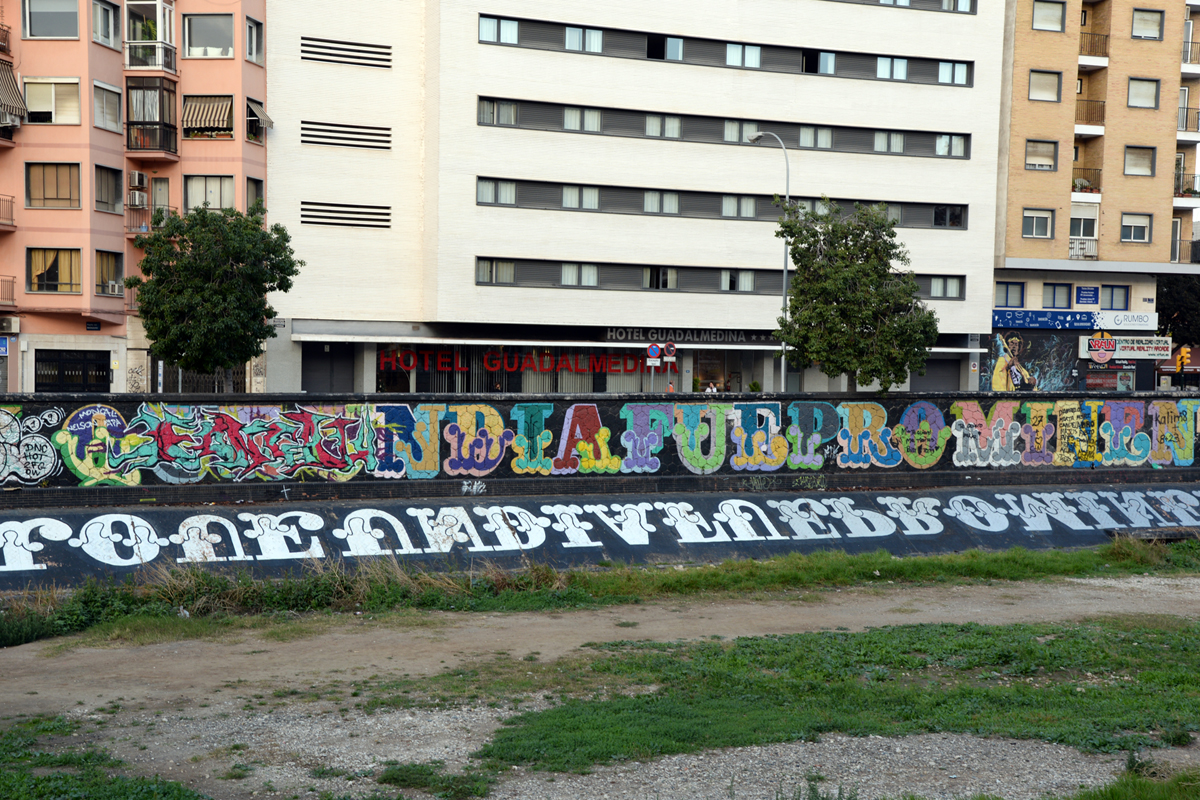 There is graffiti on both sides of the river, so we went down the stairs on one side and followed the river up a short distance, before we went over to the other side to the stairs that took us to the street. There is a lot more we didn't see.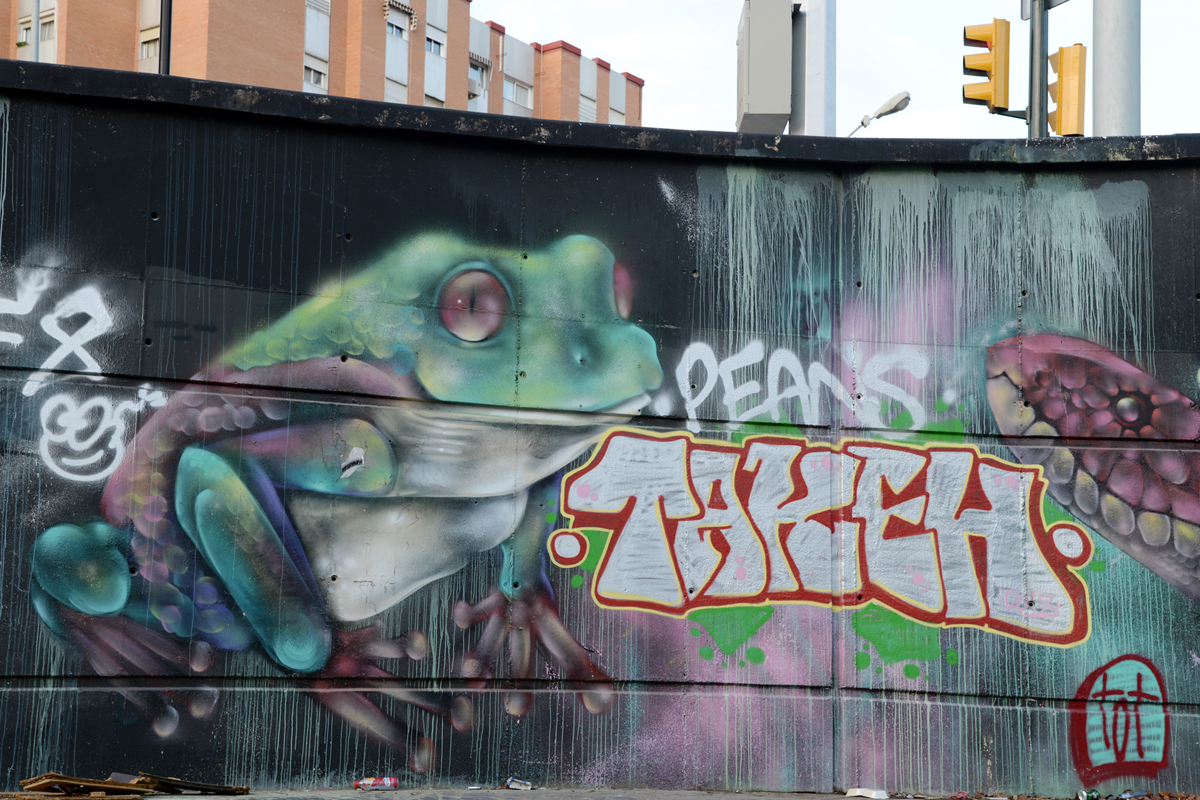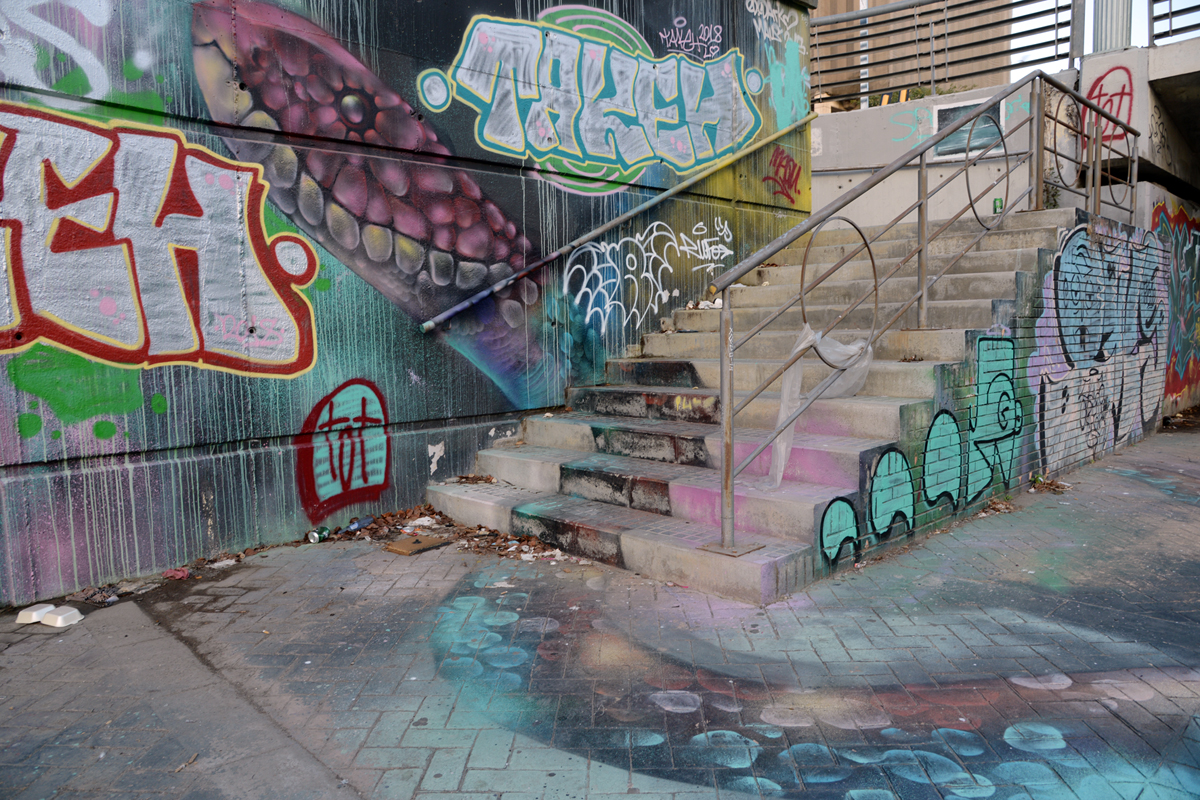 It was not easy to get good photos of the snake, but if you look at the head on the wall and follow the body backwards the tail ends in the river. Soho is covered with a lot og spectacular murals. Not only walls, but windows, doorways and abandoned houses. It's absolutely worth spending time here. Previous posts from Malaga:
STREET ART #68 - «Malaga Loves Art» (Spain)
STREET ART #60 - The development of an urban art scene in Malaga (Spain)
You like street art? Join our street art contest ->
CCC's Street Art Contest #27 | 100% Liquid Payout as Prize Pool & Winners of #26
Please do follow if you want to keep up with my next street art. Any upvotes or resteems are hugely appreciated!
Latest street art post, check out :
STREET ART #82 - Underpass graffiti in Kristansand, Norway
U.J
Kristiansand, Norway
All the photoes are mine, Ulla Jensen (flickr, Instagram and facebook)
[//]:# (!pinmapple 36.728524 lat -4.420290 long STREET ART #83 - A riverside walk in Malaga (Spain) d3scr)
Read about us? // Main page!
Latest content: Travel, Art, Food, Article, Poetry