Hey guys,
finally I found some time after some months to write something here and looked at some of your posts. The last few months I was pretty busy to keep up with my new part-time job to enable me to spend a semester abroad in Finland, where I've always wanted to go not only to go on vacation, but also to live or study there for a longer time and also to improve my English a bit.
But today my post is not about Finland at all, but about my summer vacation, which I treated myself in the somewhat stressful time in between with some friends in Croatia (in total we were 10 people). Previously, I have never been on the road with so many people at once, at most with one other person (except with family, of course). Therefore, I was very excited how the vacation would be so. Our destination was Dubrovnik, the city that is called "Pearl of the Adriatic" - and not for nothing, because look for yourself: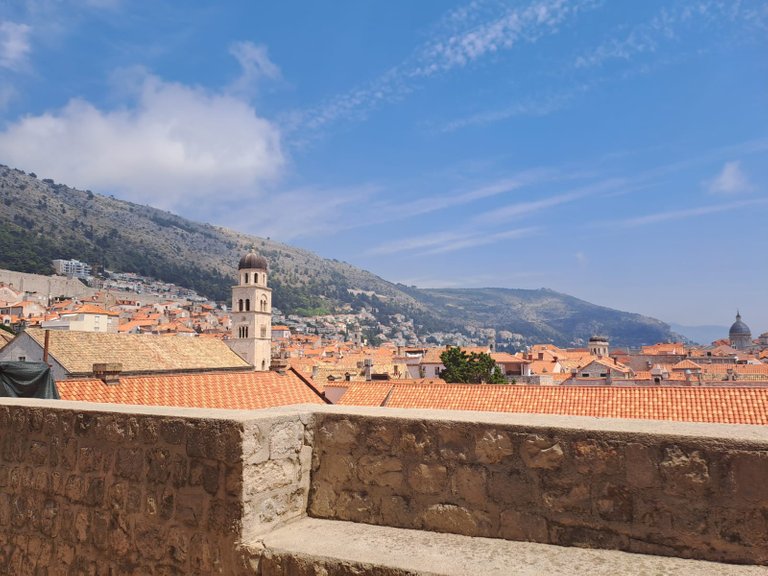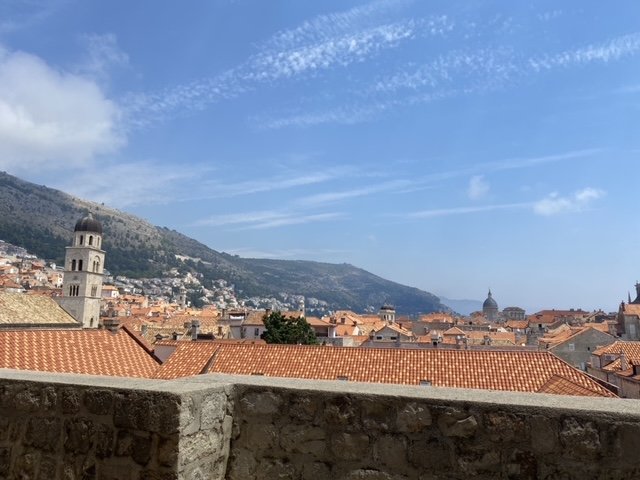 Previously I had picked out a few beautiful places on Instagram, do you do that sometimes? In the meantime, this app has even replaced the travel guide for me, but I don't know if that's such a good thing. In any case, I was not disappointed! Dubrovnik was at least as beautiful as on the photos, and directly on the first day after our arrival we took a walk on the city wall, from where you have a beautiful view of Dubrovnik with the many orange roofs and the mountains in the background and the blue glittering sea on the other side. On the Internet I had read that you should come early in the morning, otherwise it would be very crowded on the city wall. I can not confirm that - we were at about 12 noon on the city wall and it was normally filled with visitors - in any case not too full!:)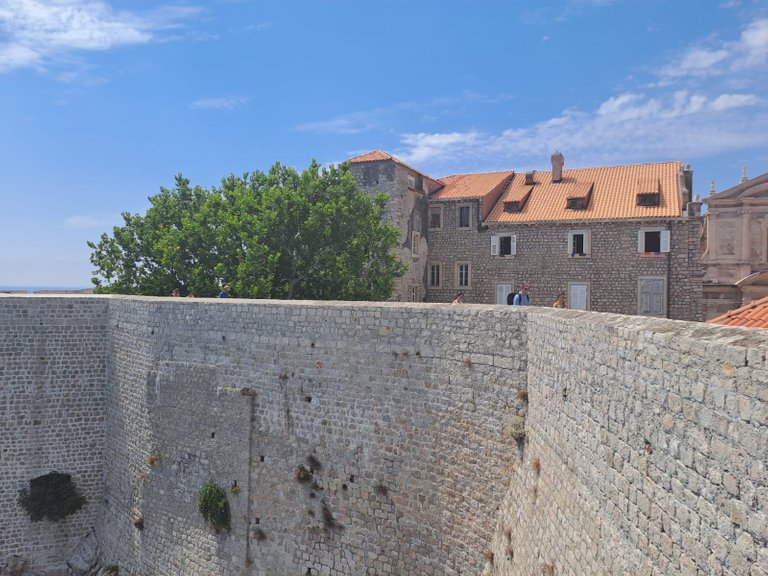 Also, it was only a few steps up and it wasn't too strenuous. But what really got to me was the heat, which I had totally underestimated. At the time when we were in Croatia it was probably very hot for the local conditions - about 35 degrees in the shade and in the sun it seemed like 40 degrees (even Australia and the Maldives I had not so hot in memory).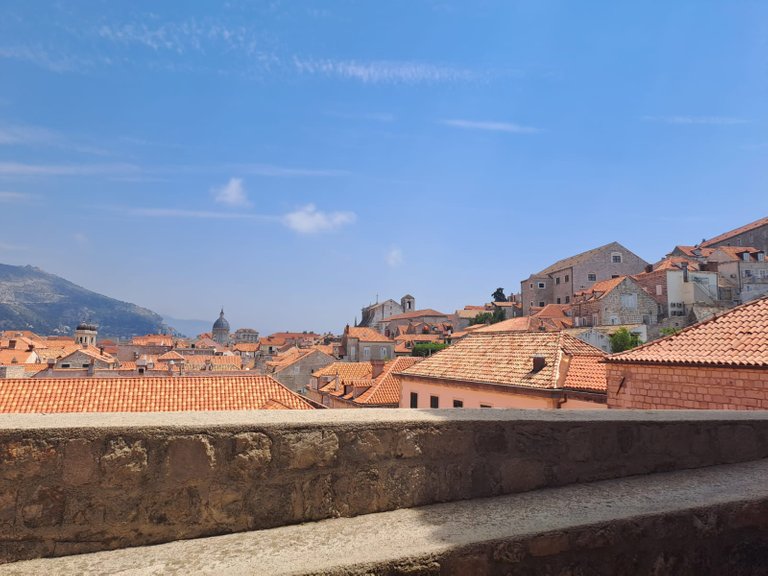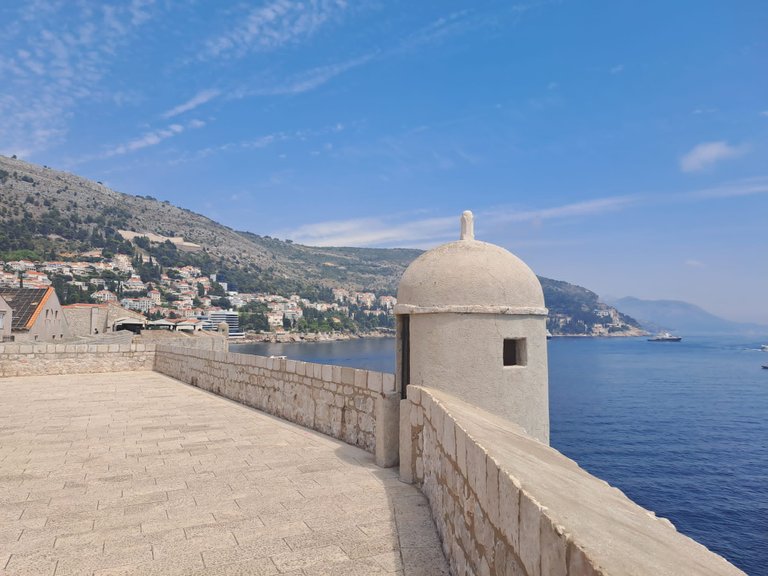 The white wall and the small tower were the perfect contrast to the deep blue sea.
If you are also planning to fly to Dubrovnik, I can definitely recommend the city walls: Together with the old town, it is on the Unesco World Heritage List and is the landmark of the city. It is very well preserved and dates back to the 8th century. While today it is mainly a magnet for visitors, in the past it served to protect the city and its inhabitants. We started at the Pile Gate, there are two other points from where you can access the wall. With its length of about 2 km, it is perfect for a short walk and not too long.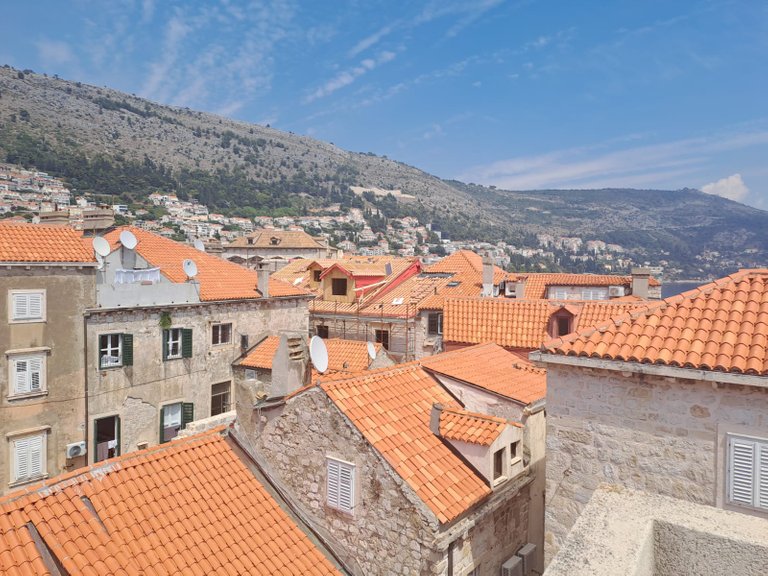 Our late evening arrival with a great view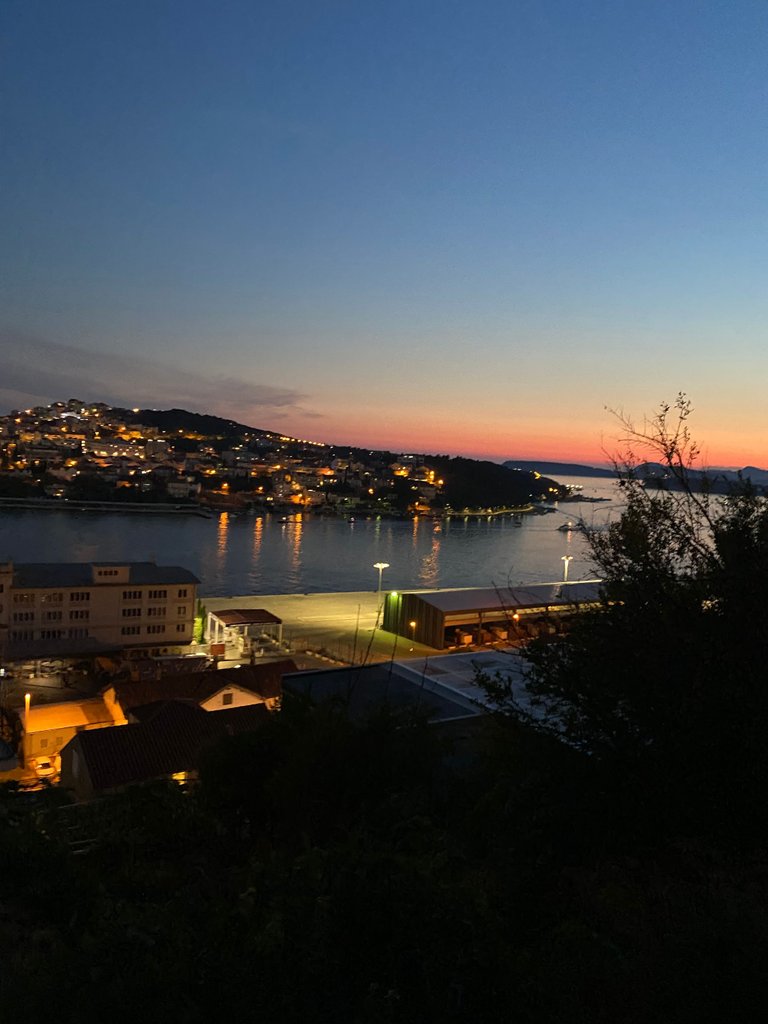 This was one of the first photos we took upon our arrival, when it was already dark. Here you can see the view from our apartment. We had a small house with one apartment upstairs and one apartment downstairs which was totally enough space.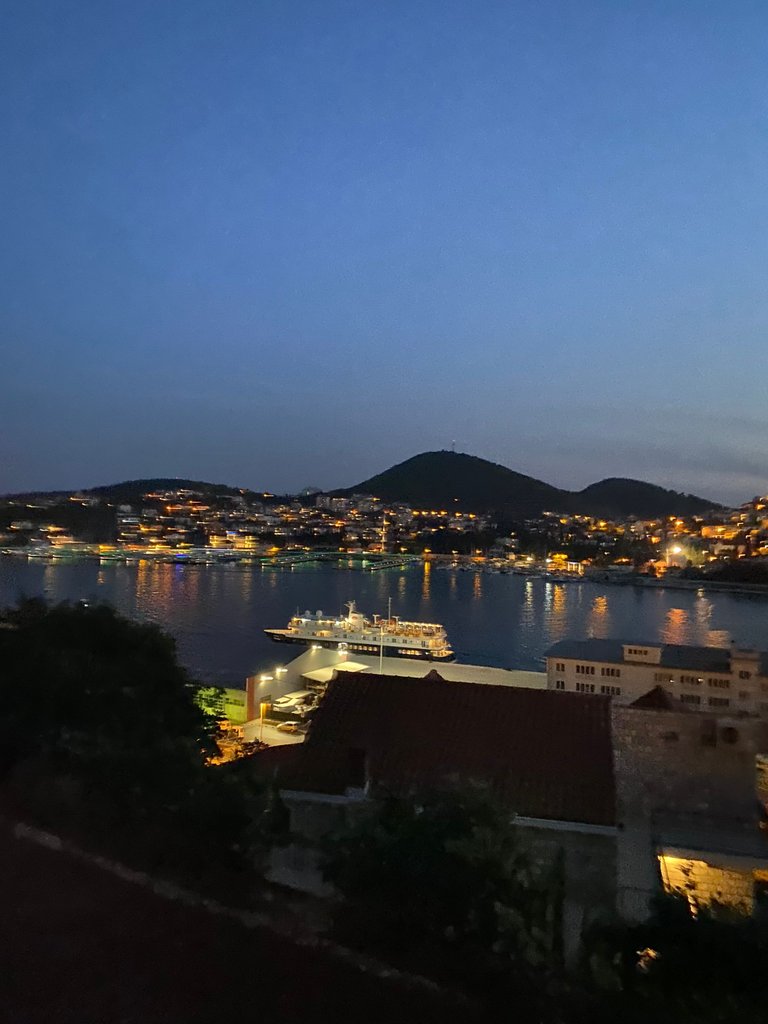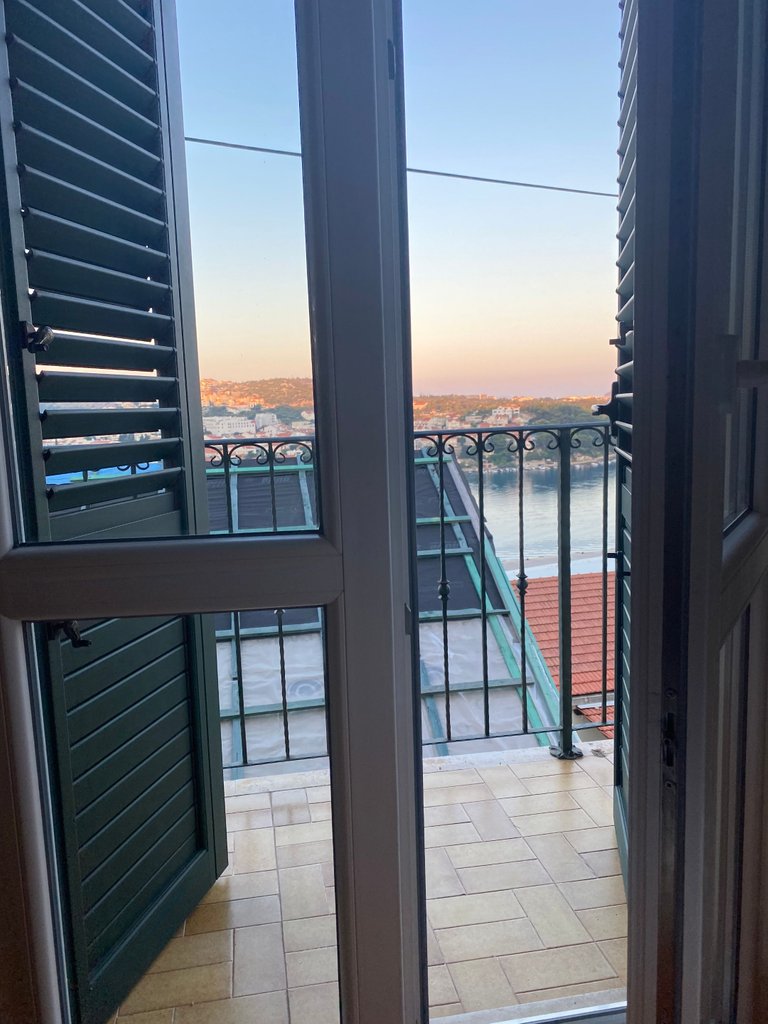 As you can see, we even had a balcony, which was really nice when waking up in the morning. The only thing that I found a bit unfortunate was the house in front of the balcony, which was not shown in the ad because it somewhat blocked the beautiful view.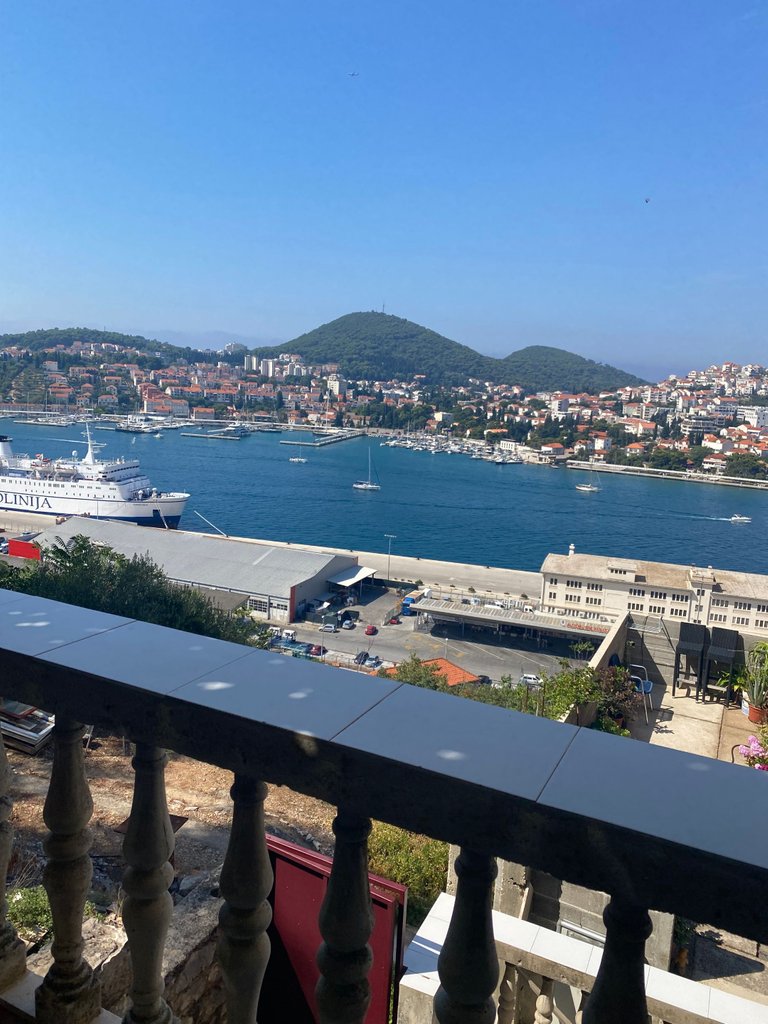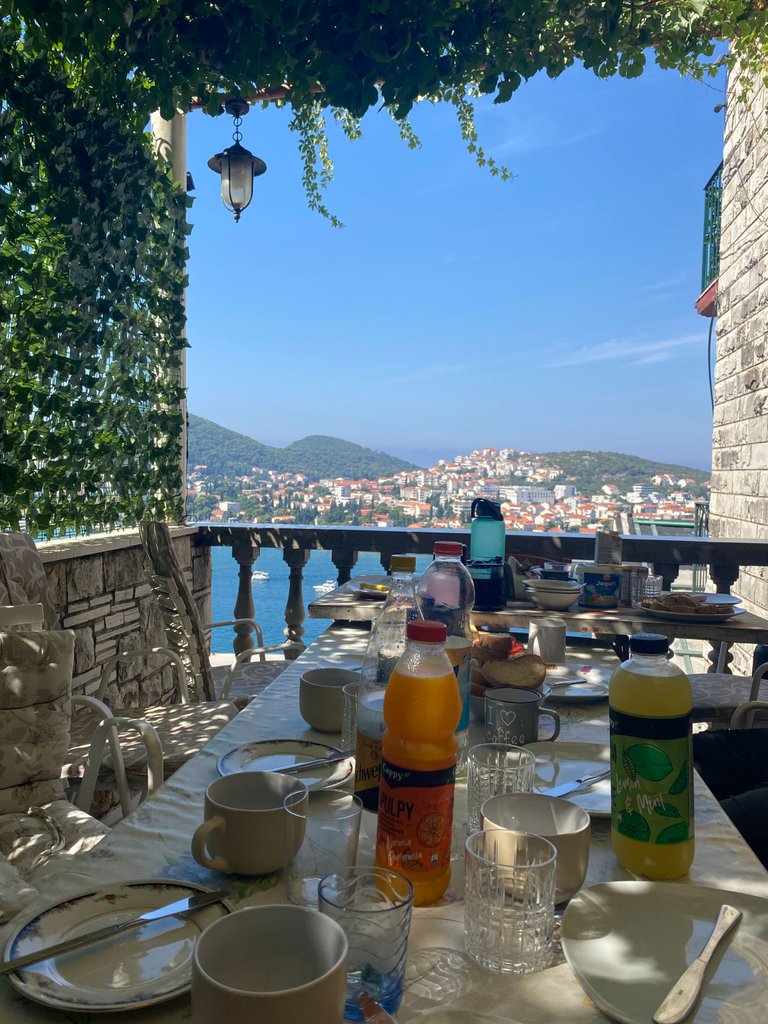 Our first breakfast in Dubrovnik- I have to say it was really interesting to travel with so many friends because everyone has different eating habits- I for example always make something quick but not very elaborate in the morning, but in Dubrovnik we often made scrambled eggs in the morning or bowls or other delicious things that I could really get used to.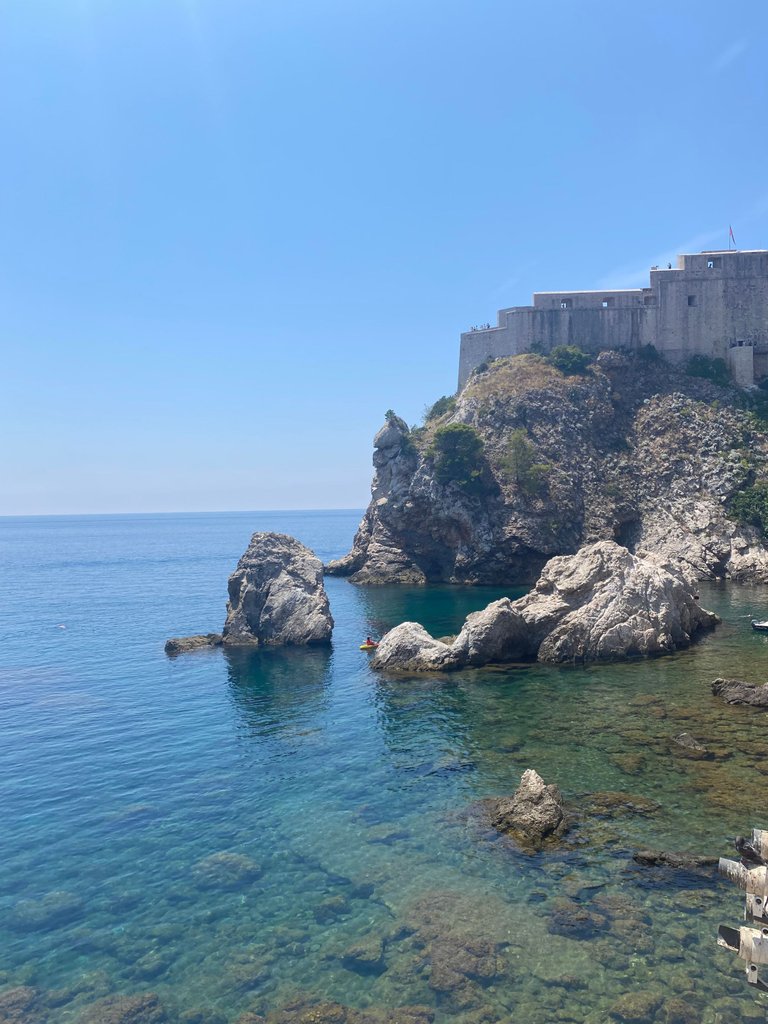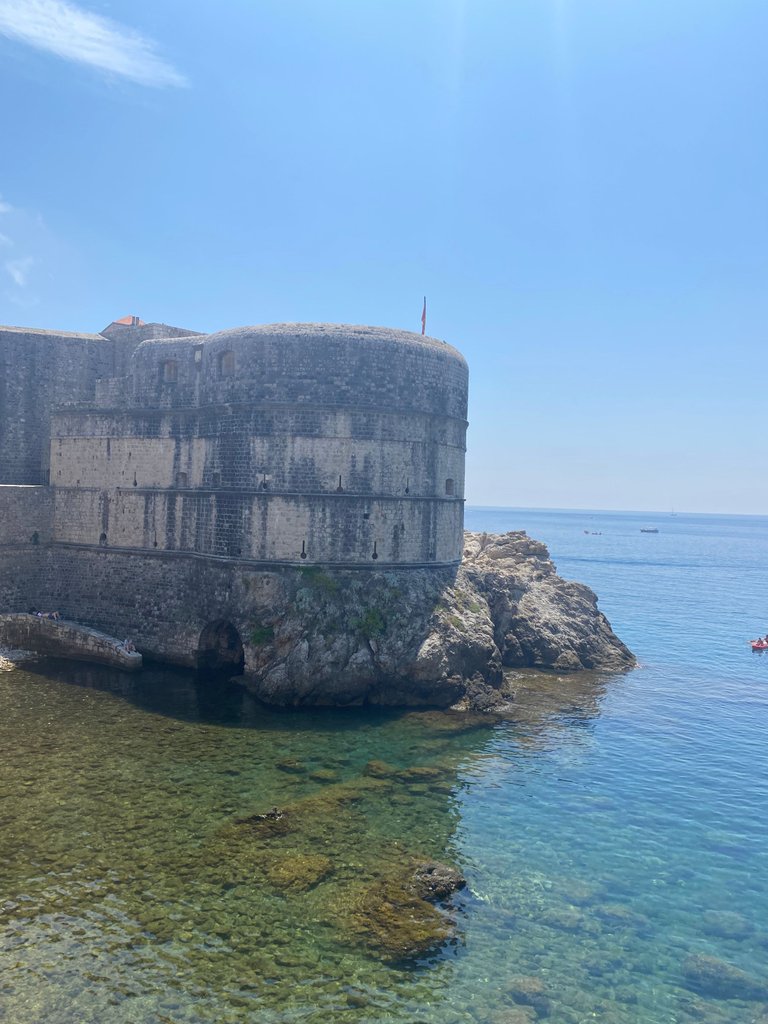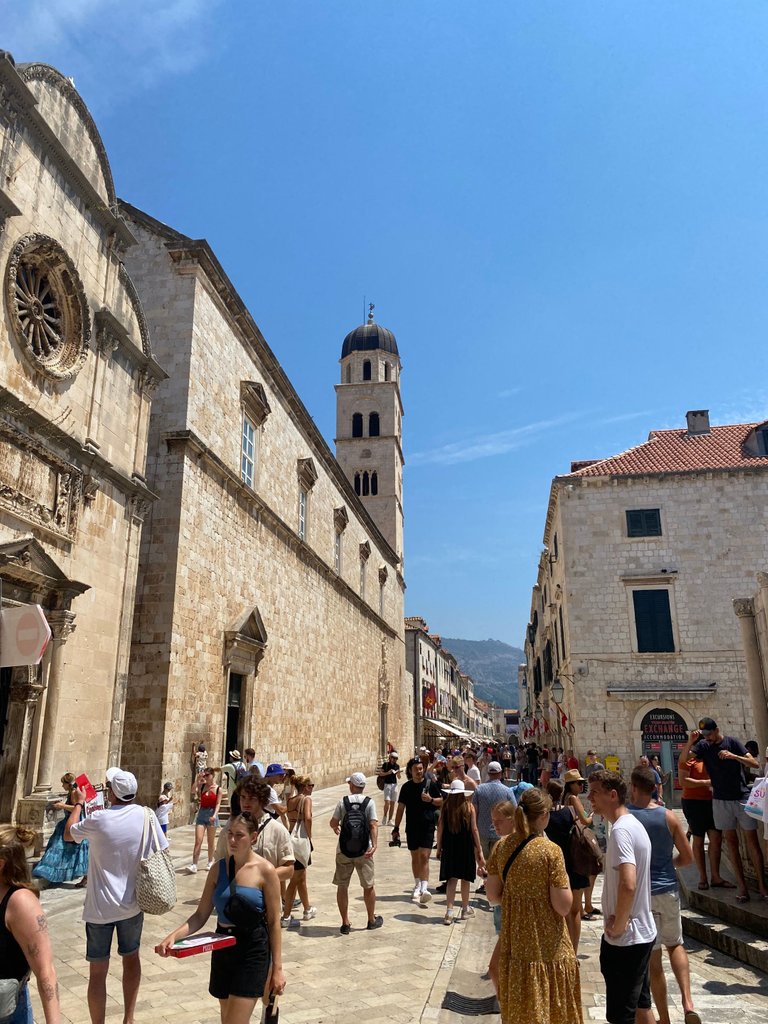 The bell tower in the old town.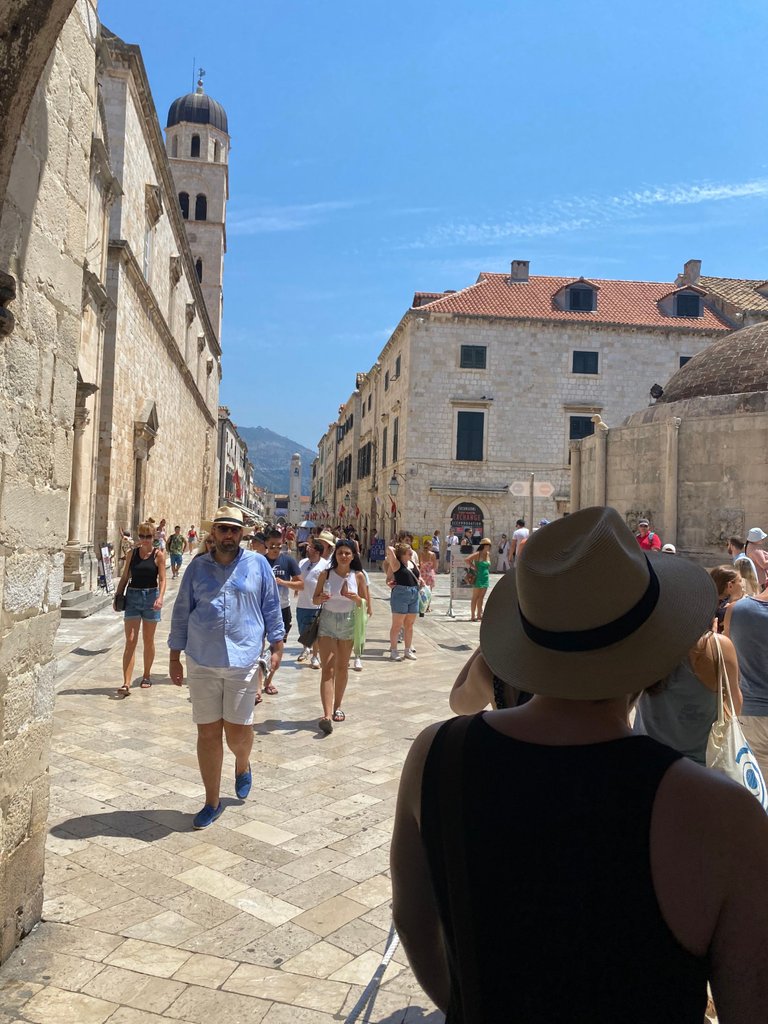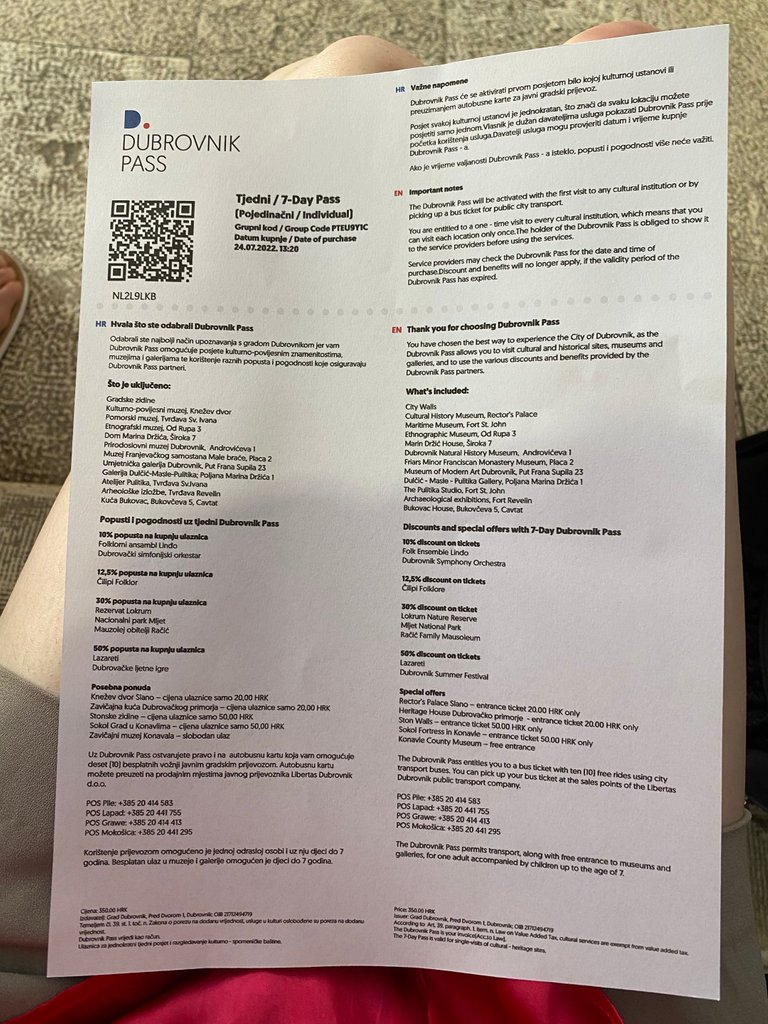 The Dubrovnik Pass, which gives you free entry to the Art Gallery, Dubrovnik City Walls, Dulcic Masle Pulitika Gallery, the Maritime Museum or the Museum of Natural History. You can get a certain number of bus rides and get discounts in selected restaurants and cafes.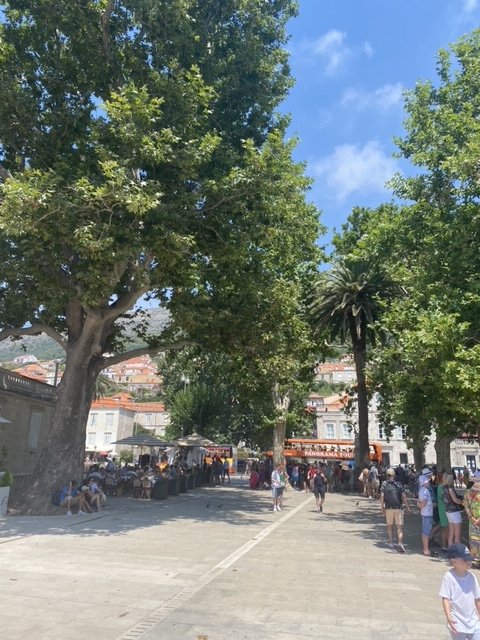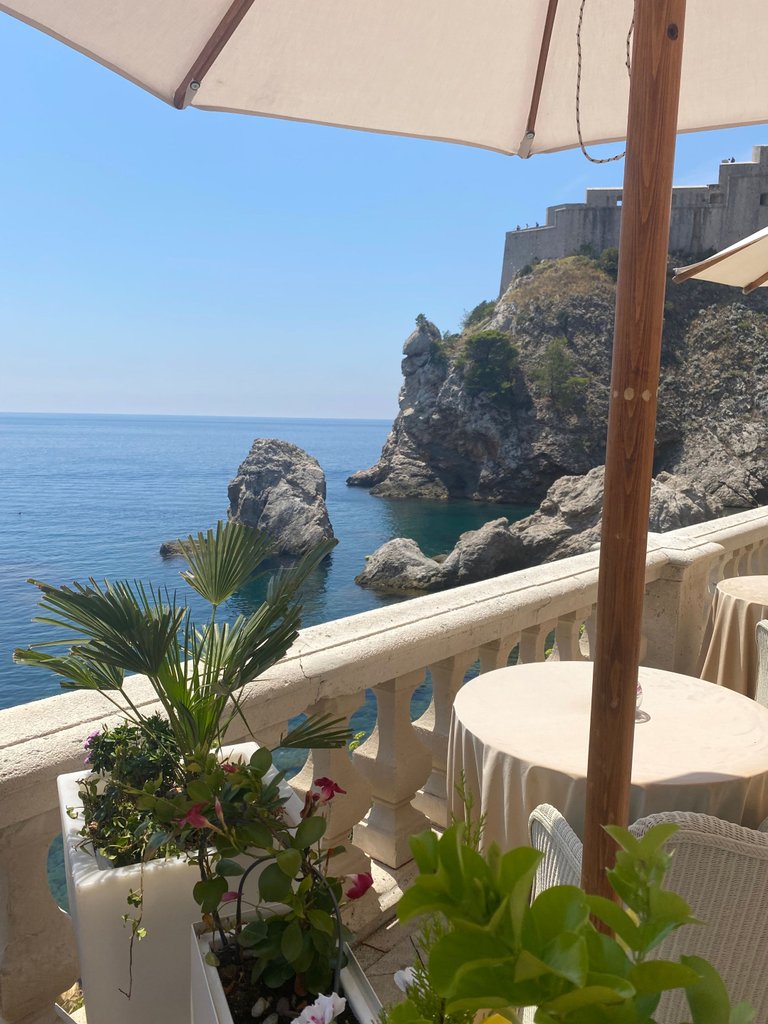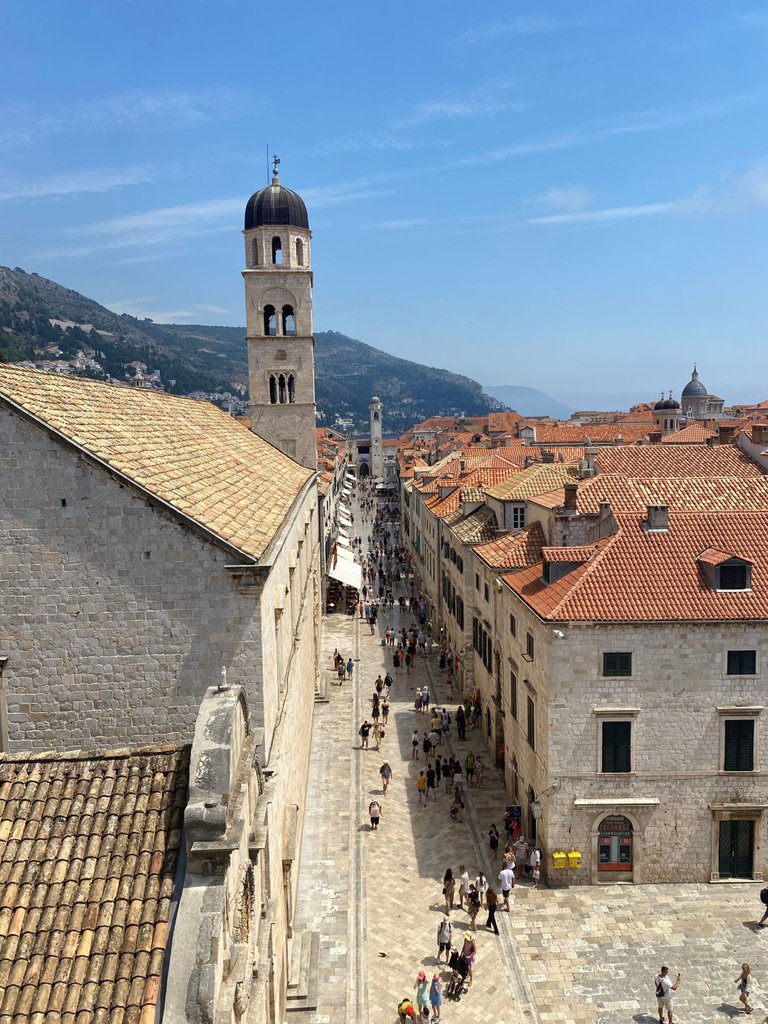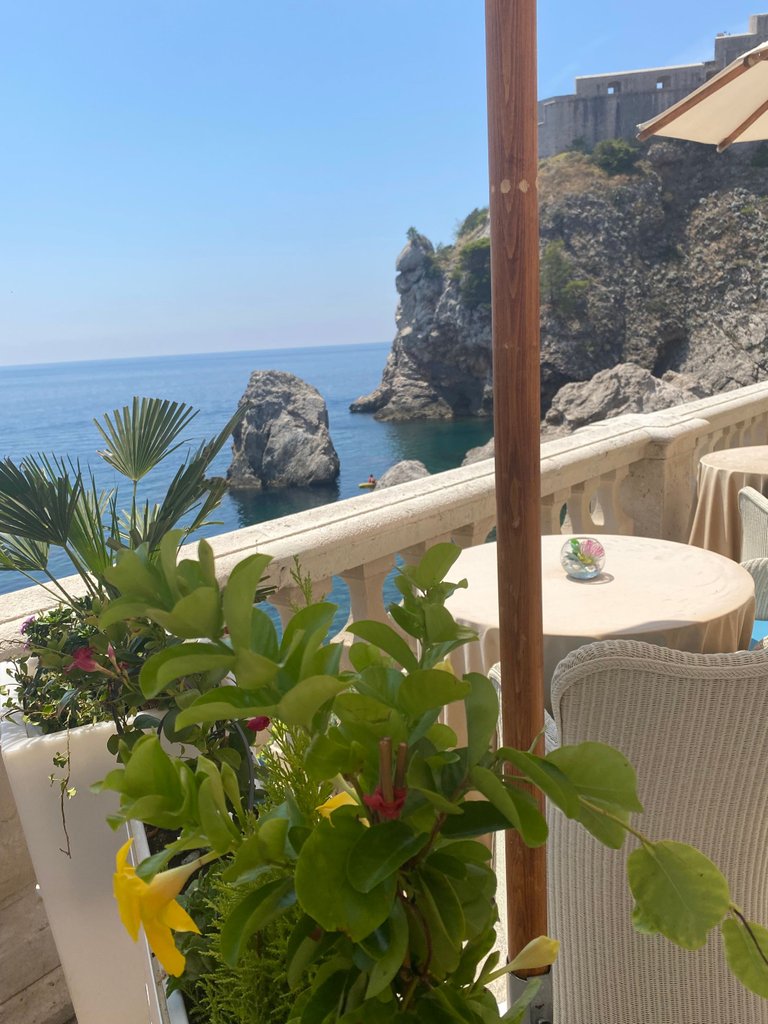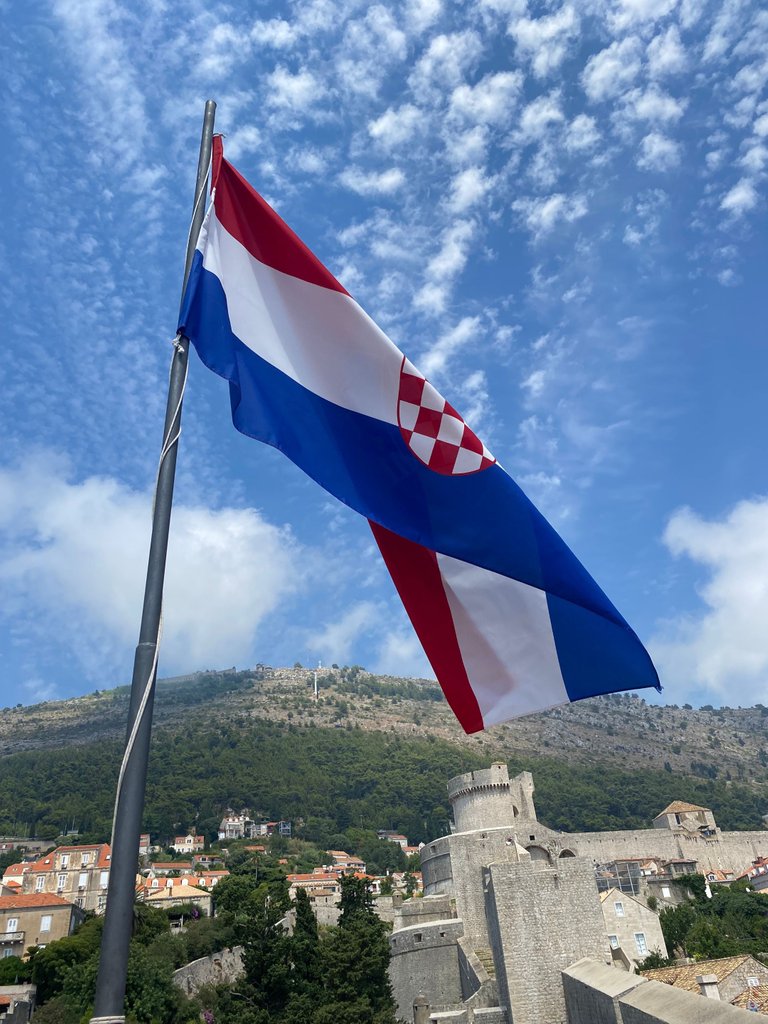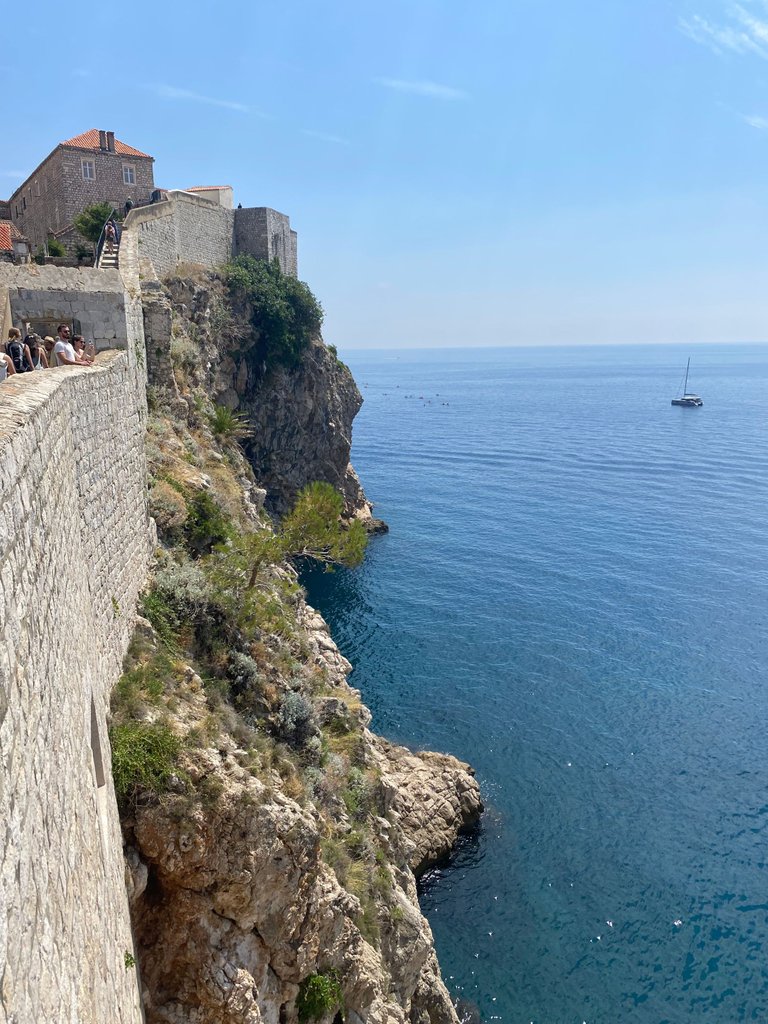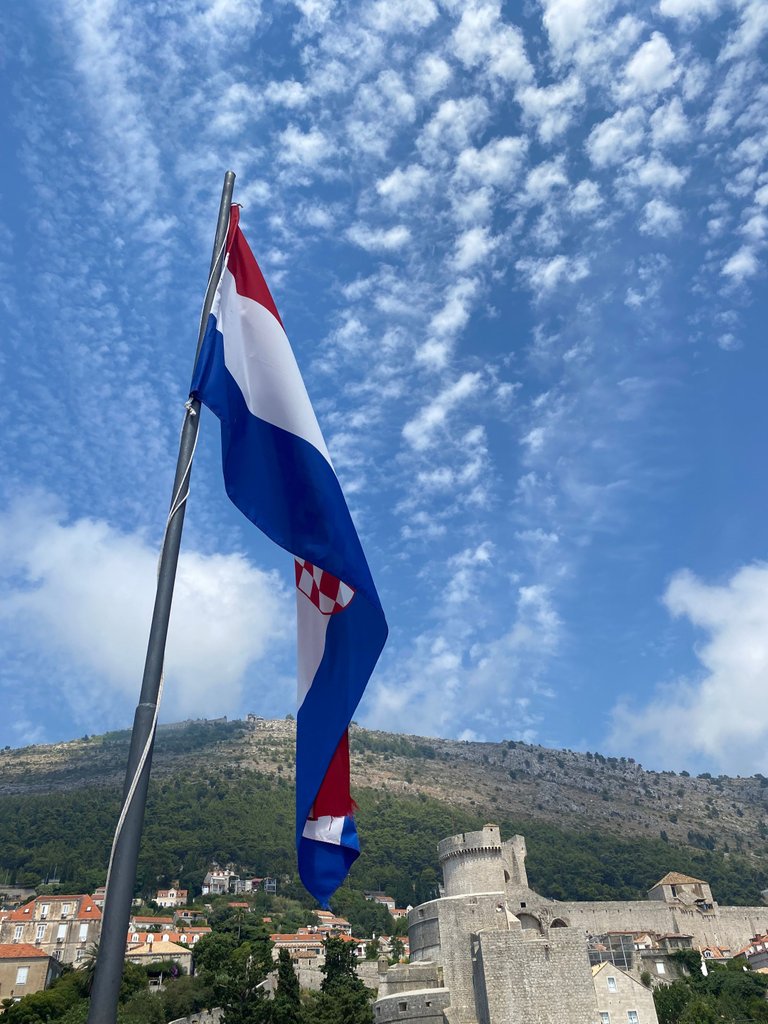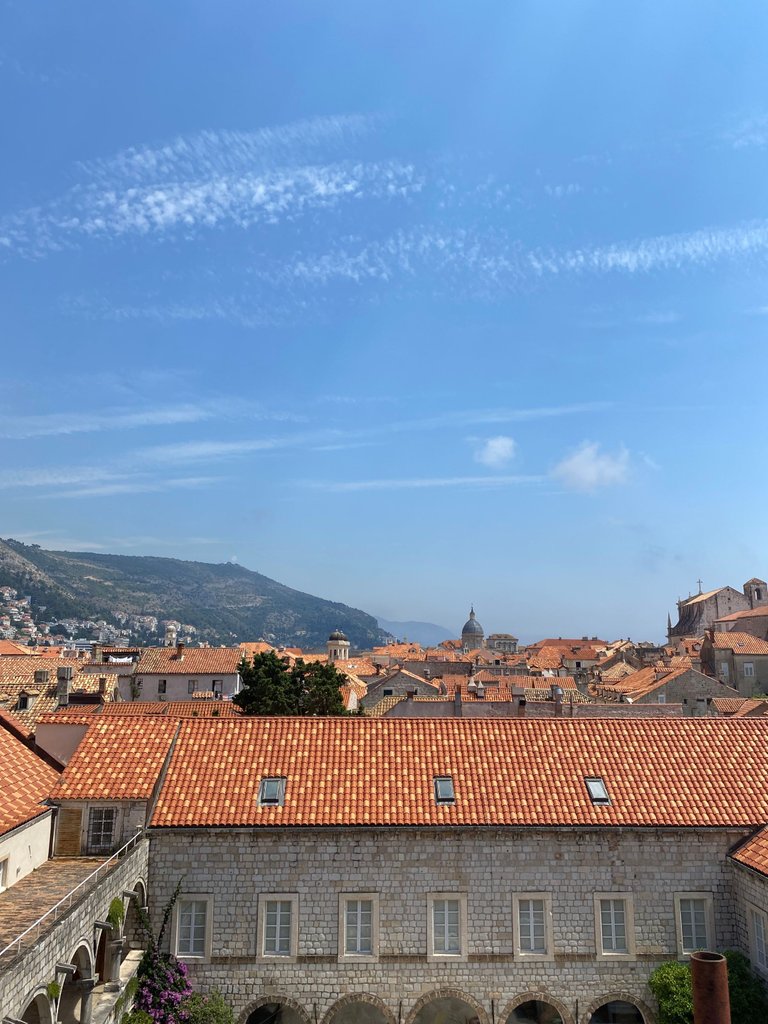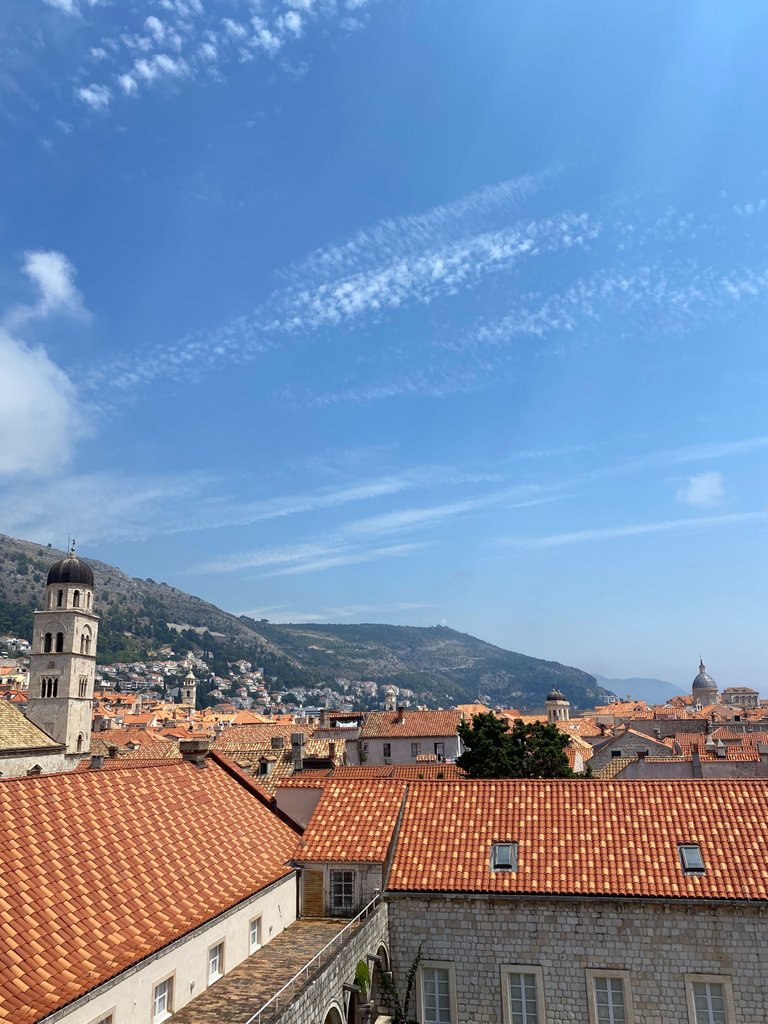 The old town of Dubrovnik from a different angle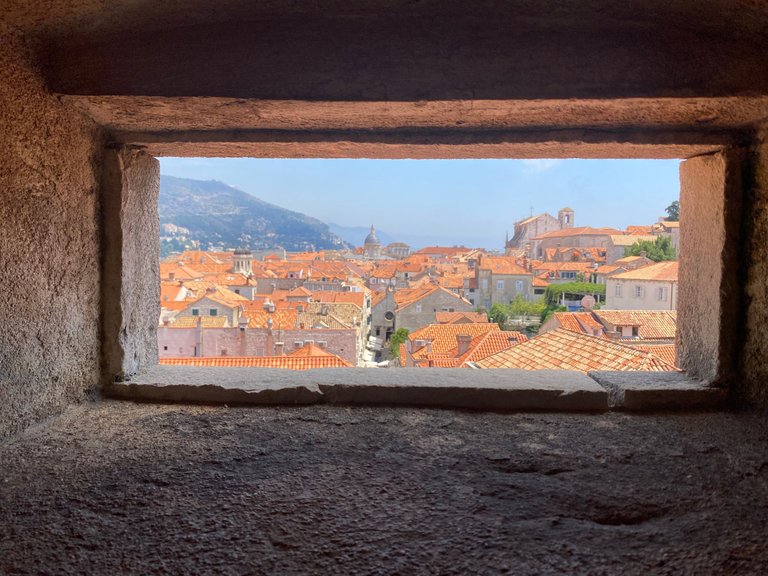 I especially liked this photo - dark in the front and the city lit up with the orange roofs and the hills in the background.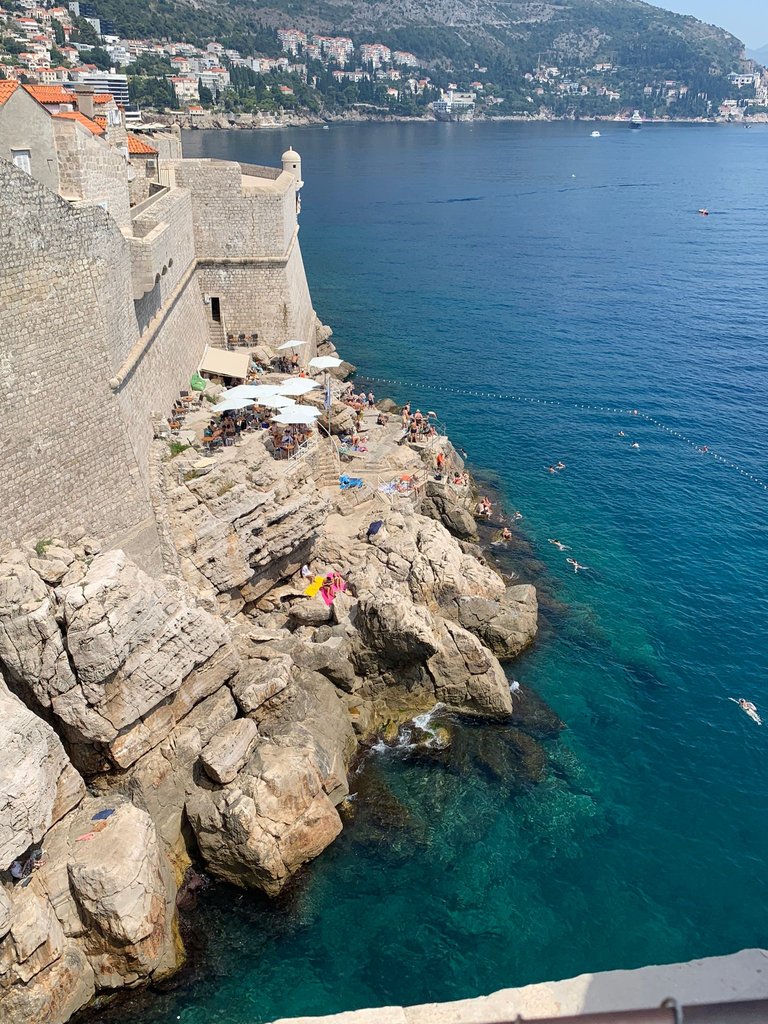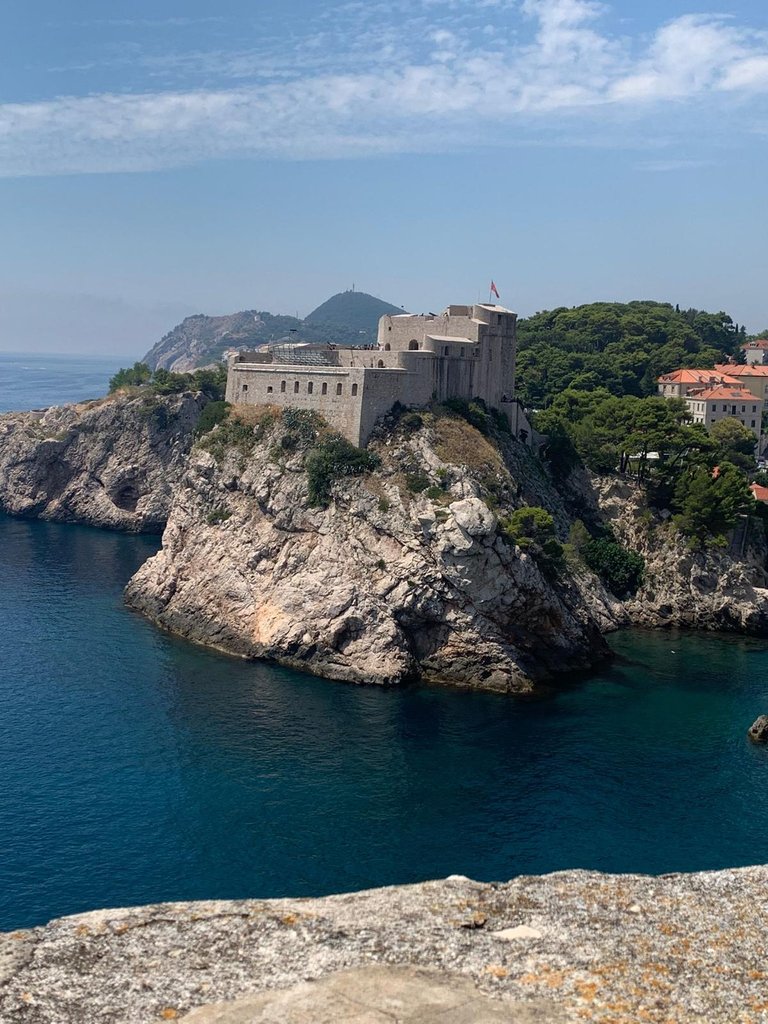 However, it is not only the wall itself, on it there are also sometimes cannons or small towers that you are also allowed to go inside (for me they were always quite good to escape a bit of the sun, which was quite strong already at 12 o'clock haha;) ).
Also, there are several viewpoints on the wall, such as the one from where you have a beautiful view of the fortress of Lovrijenac. It is on a high rock and looks just great!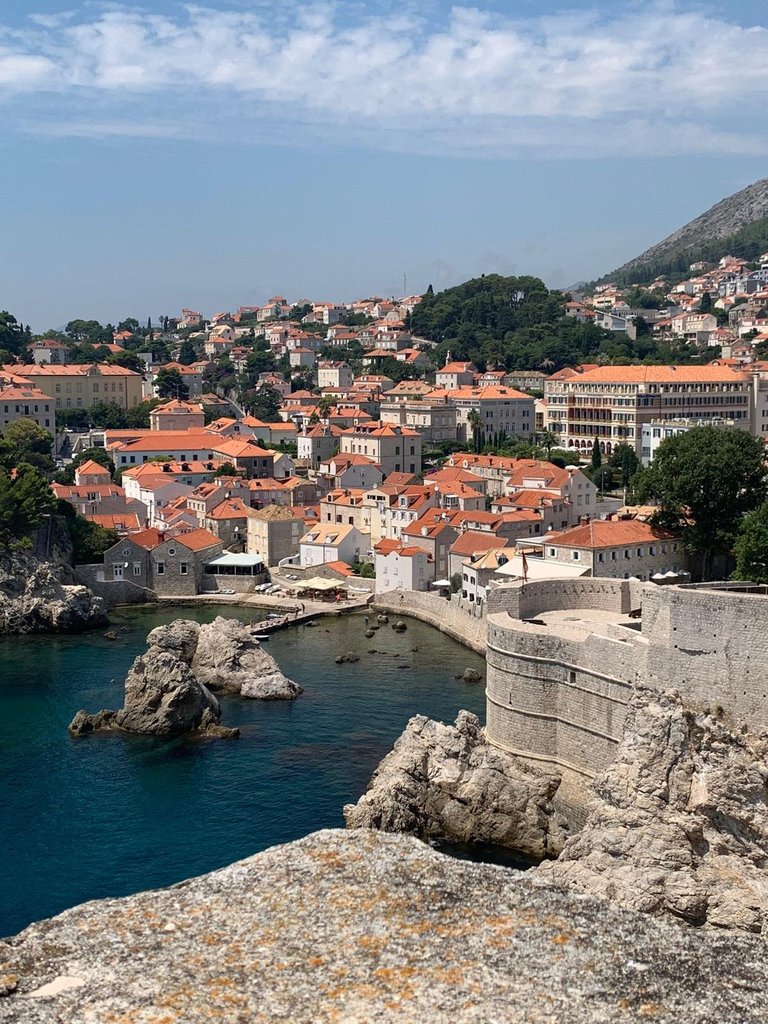 We weren't the only ones who needed a break from time to time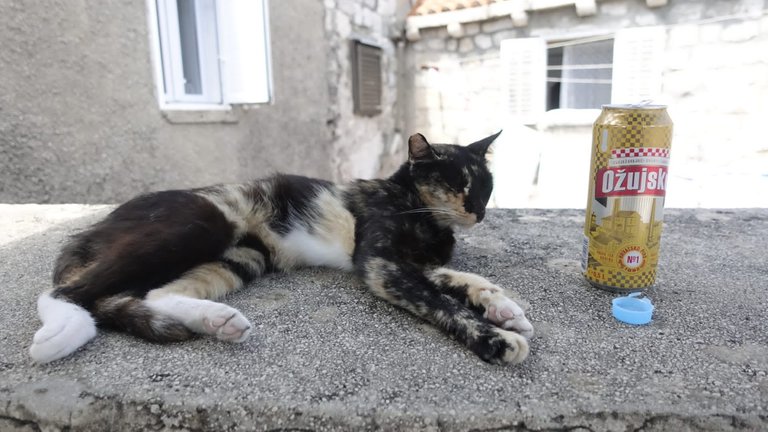 A friend of mine had his can of beer with him non-stop - or shall we say almost always - and took a picture with it and a cat resting a bit from the heat.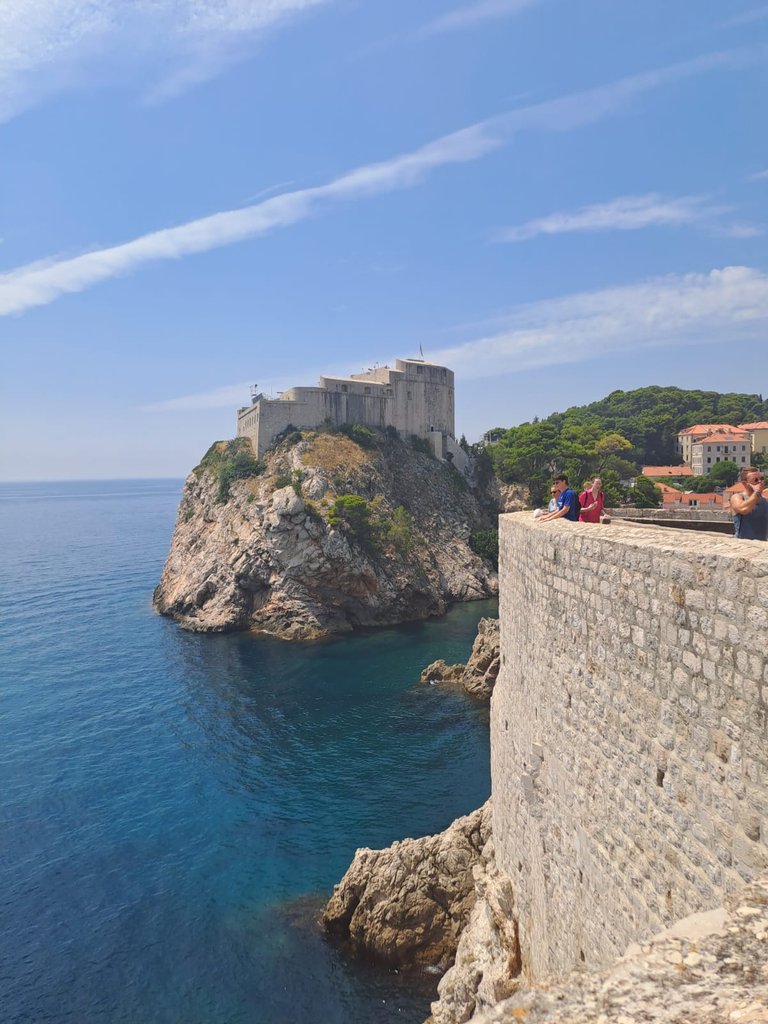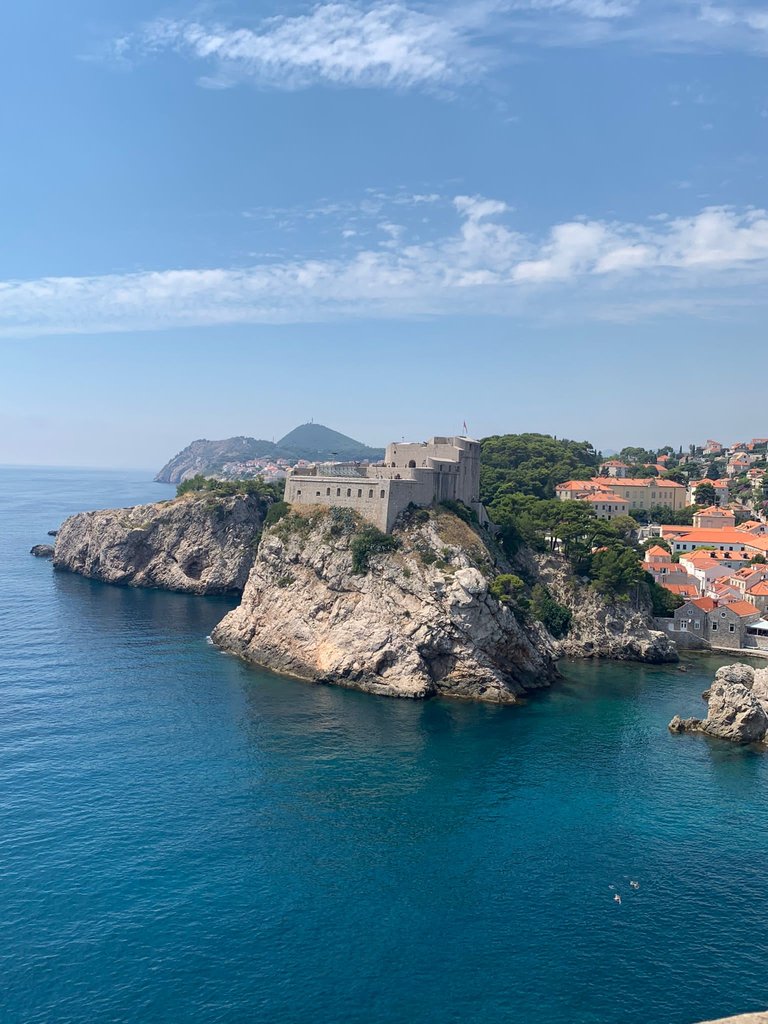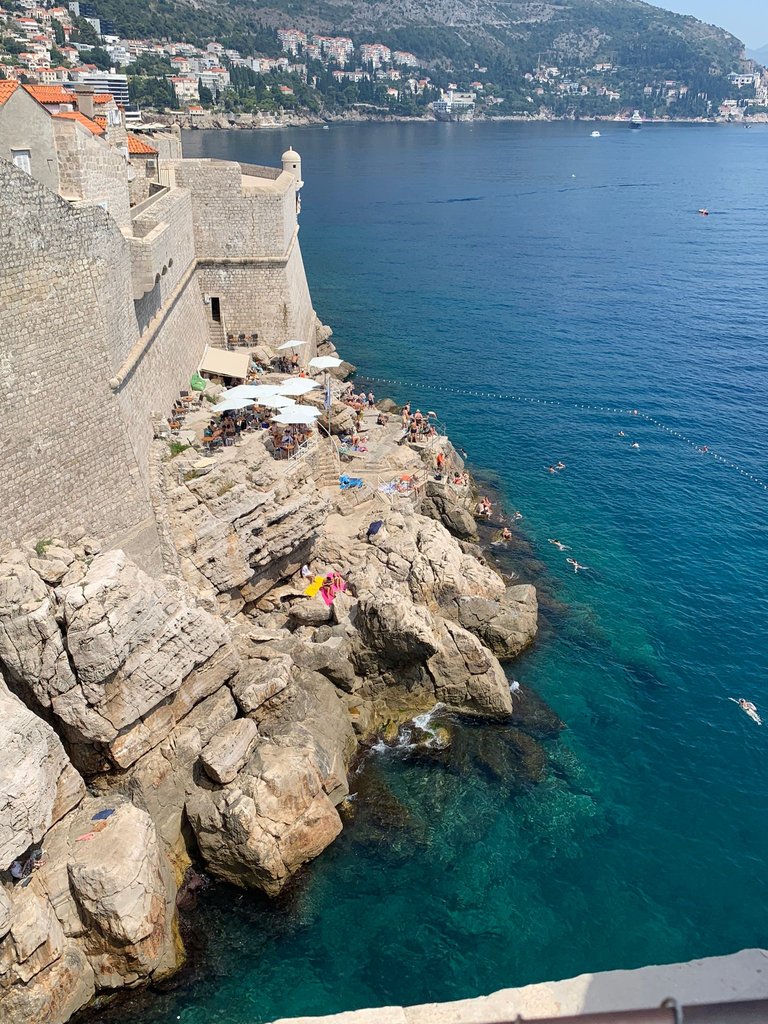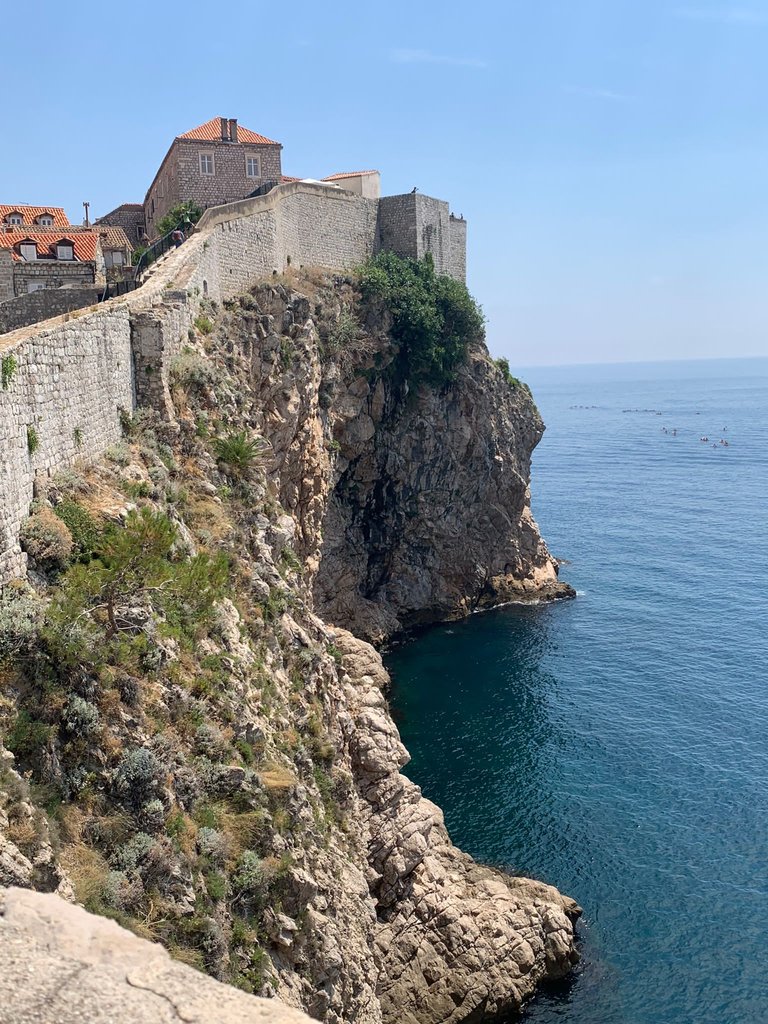 At the end I wanted to give you a few more tips: At the time we were there, the city wall was open daily from 8:30 a.m. to 7 p.m. - since you take a lot of photos and don't want to rush, it would definitely be good Don't start the walk too late, otherwise you won't be able to really enjoy the beautiful view. We got the Dubrovnik Pass, which I think includes many attractions that you can also see. In the end it wasn't worth it for us because we didn't do that much sightseeing, but if you want to see a lot of the city, this card is definitely worth it.
I hope you liked my contribution to the city wall of Dubrovnik - I also plan to write a second part, because there is still so much to tell, such as the small harbor or the alleys and cafes. I am now trying to be more active on Hive again and taking the time to write and read through your posts.
Have a nice week everyone!