So I went AWOL this week as we took a mini vacation down the south coast of Kwazulu Natal; posing as tourists before the holiday season kicks in here in our BnB Lily's Cottage.
Our regular guests were well taken care of by our trusted staff member, so that was covered, and we spent a couple of carefree days down south, and I will show you some of that next time.
We were blessed with gorgeous sunshiny days; certainly the best time of the year as winter's finally said goodbye and the humidity has still not arrived.
---
Show me a woman who doesn't like shopping!
We've been stopping at what once was a tiny little farm stall on the main highway every year on the way to the fishing waters.
I was a mere teen when we first visited MAC BANANA where we would buy locally grown Bananas and local fresh produce and treats for the holiday and stop again on the way back home as a reminder of our holiday.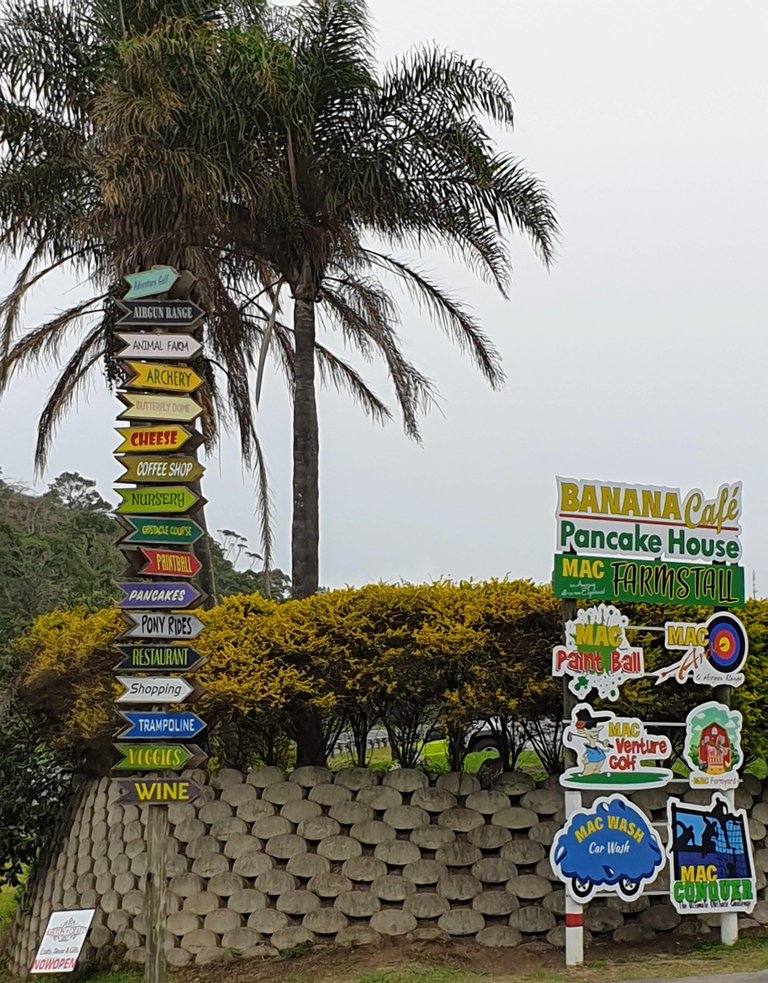 The little farm stall has now grown into a tHriving mini business hub with all kinds of activities on offer as well as a large market where any woman would be totally mind-boggled at what to buy.
You know that they say a woman can never make up her mind; well here that saying certainly holds true!
The kids can explore the Mac Adventures like Paintball, Quads, Trampoline, Pony Rides, Mac Butterflies and much more!
Dad's car can go for a car wash while he goes to play with the kids, but not before he's given his credit card to Mom as she's going to need it with all the temptations on offer;)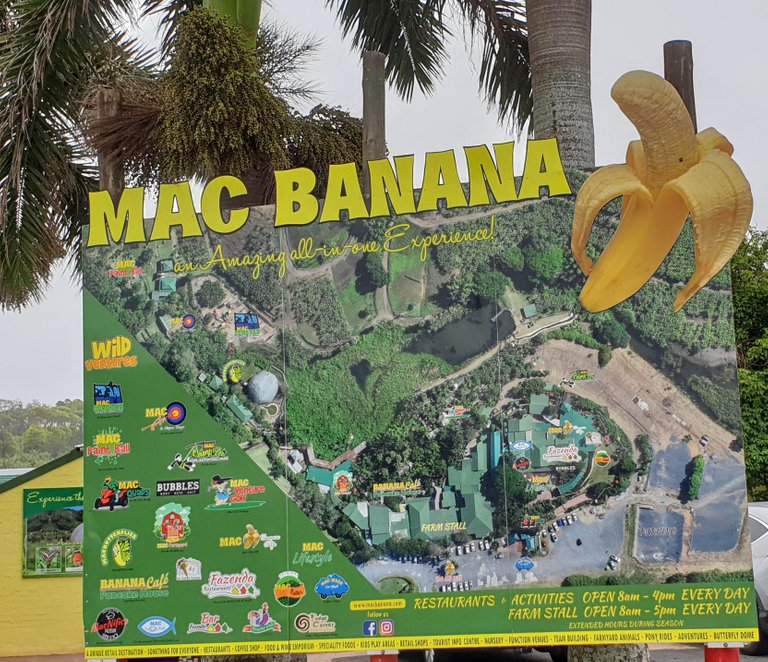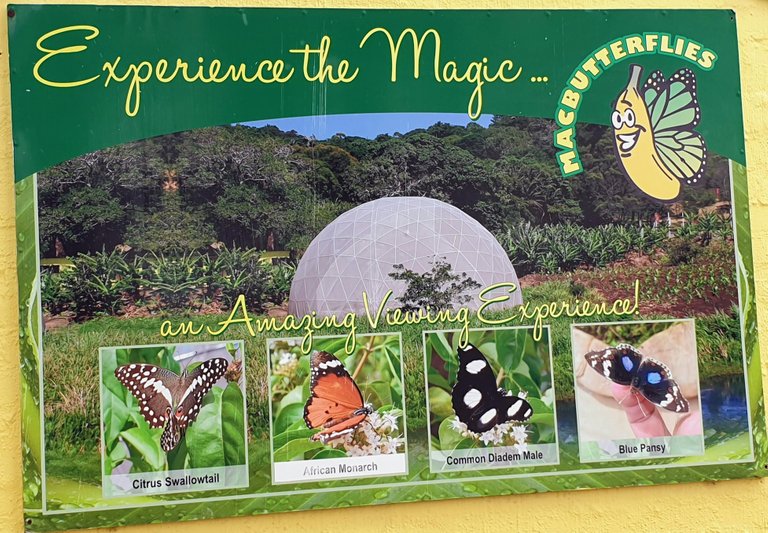 Just in case you're lost, here's a sign board giving distance and directions to many destinations.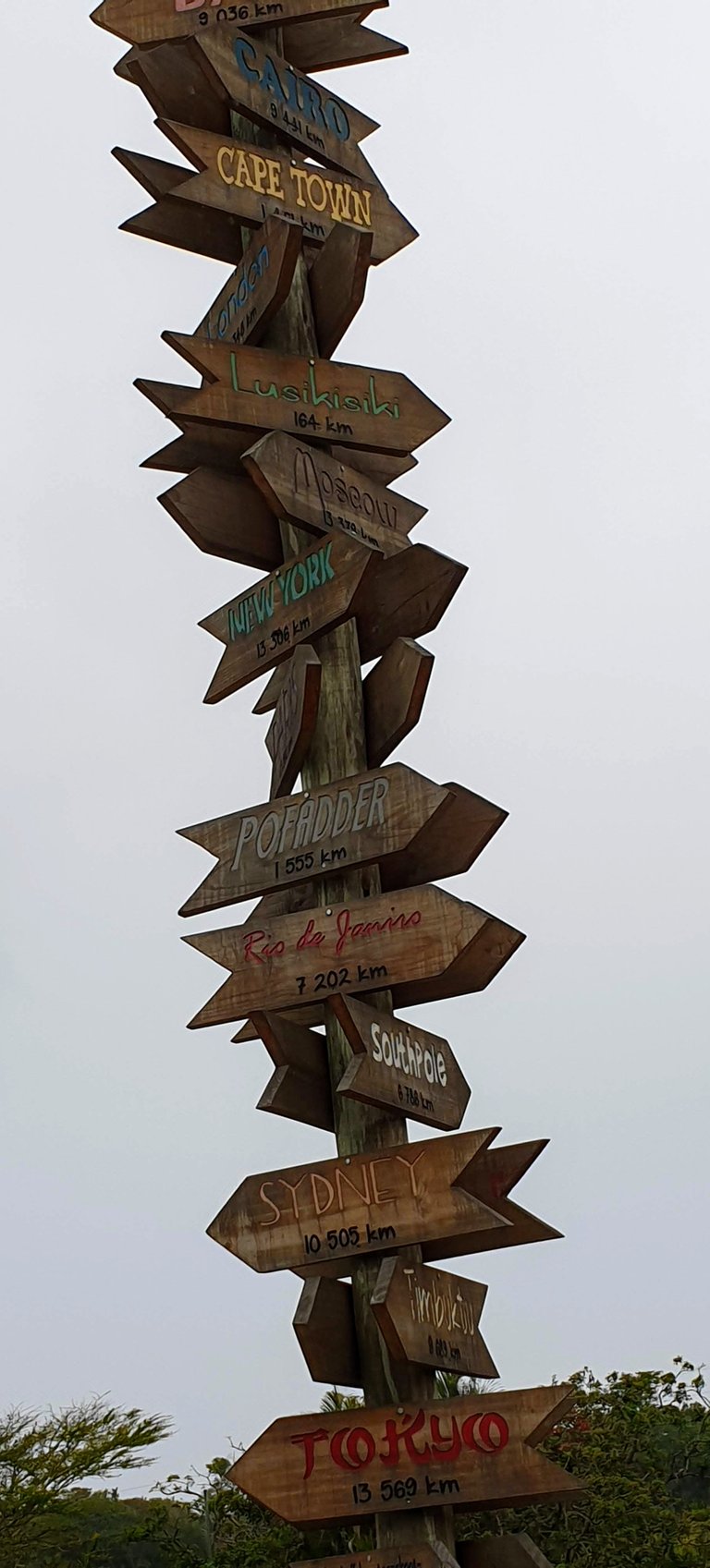 The tranquil lush green nursery greets one as you walk in.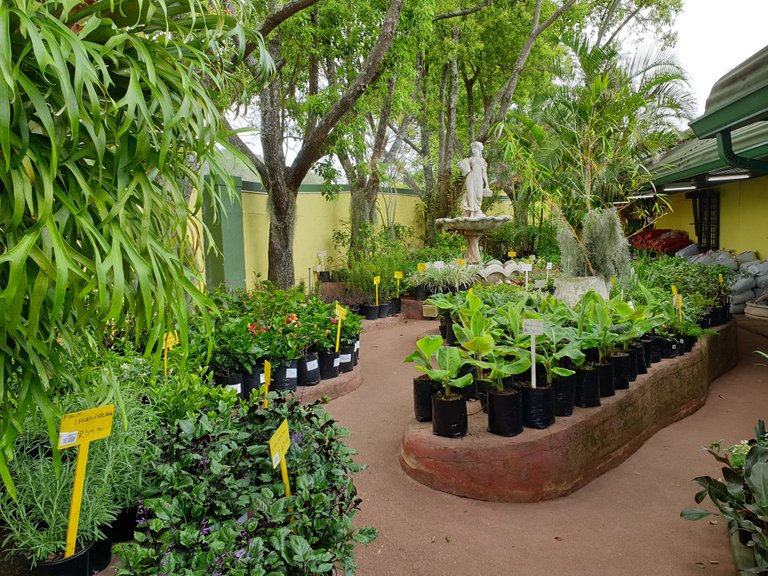 Farming around here focuses mainly on Macadamia Nuts, Coffee and Bananas.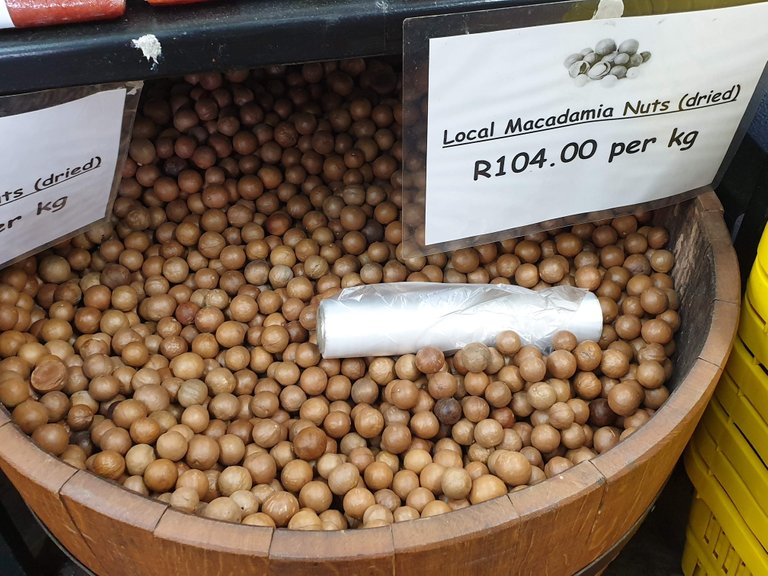 Macadamia Nuts
There are many products made by talented and innovative producers using this delicious and nutritious nut; from nutty treats to oil; beauty and health products as well.
Mac-Eden delights such as Mac Honey with a slightly nutty flavour and Mac-Oil which is cold-pressed Virgin Oil; great for cooking and salad dressing but also fabulous for skin ailments such a psoriasis.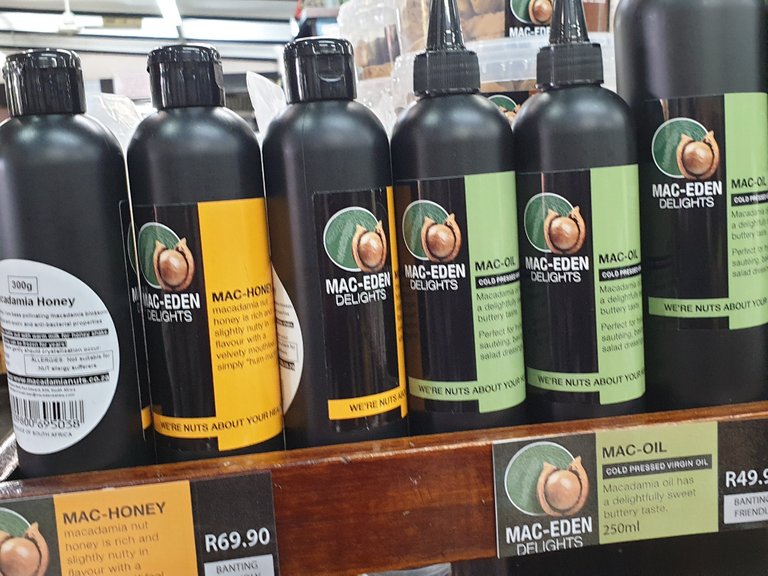 Nutty Caramels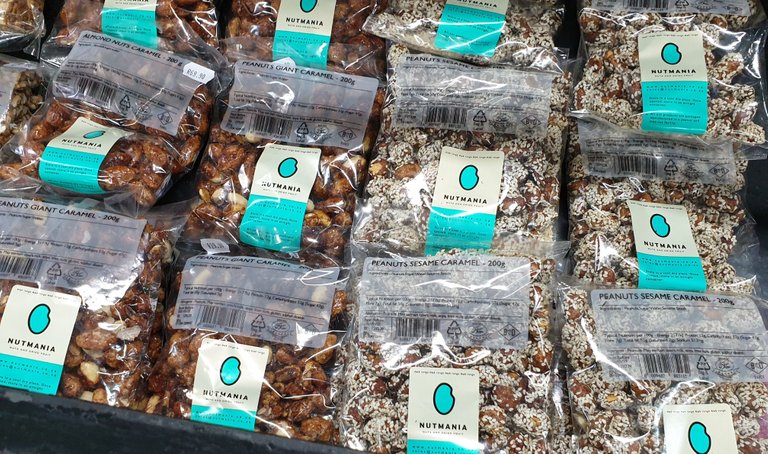 Chocolate coated Macadamia Nuts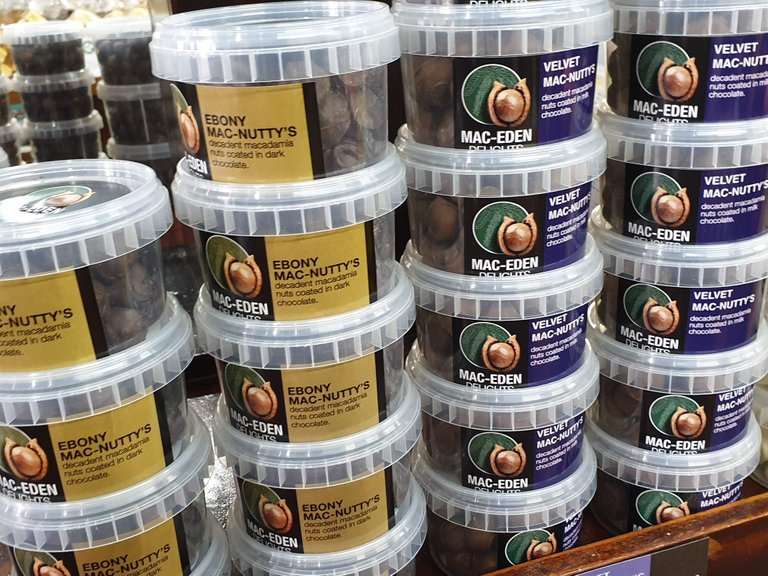 Squirrel Bavarian Nuts hand roasted in Vanilla, Cinnamon and Sugar.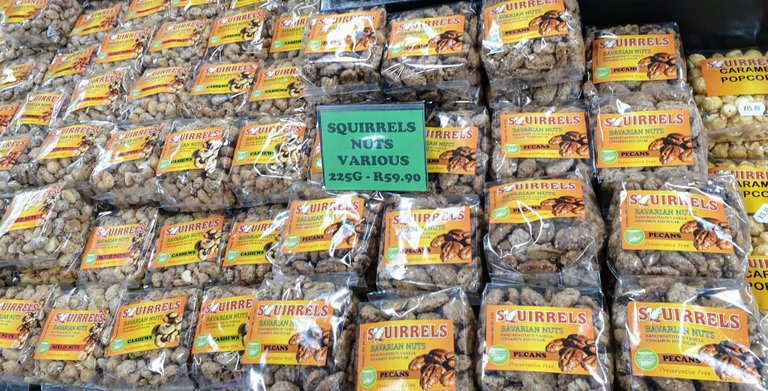 Wedgewood Nougat is another must-buy for this gal and my pick is the Macadamia Nut.
It was the first time I saw Pure Collagen Powder being sold but I believe this is very popular as it has many health benefits.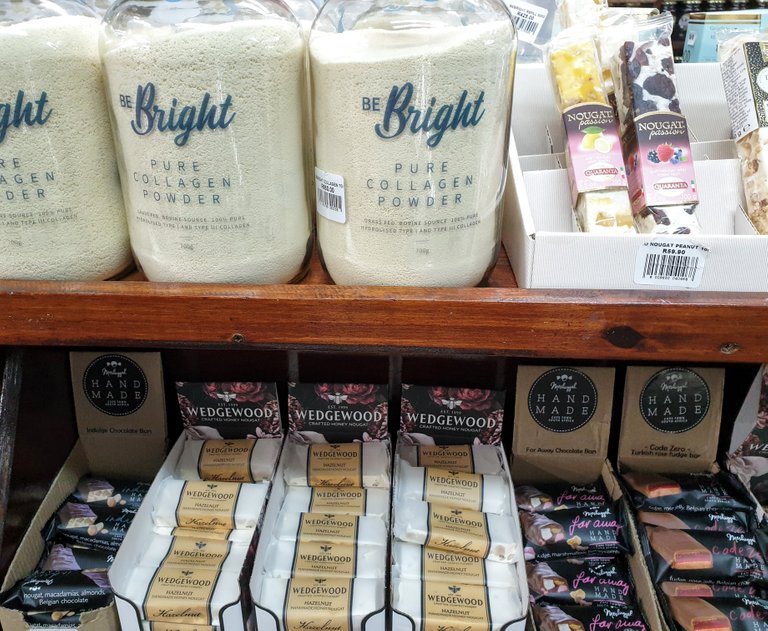 HONEY
Honey farming is another industry that does well here in Kwazulu Natal, and you've already seen some of the Mac Honey, but here is some more to choose from, enough to confuse and tempt any guy or gal!
Raw Macadamia Coastal Flora Honey was my choice.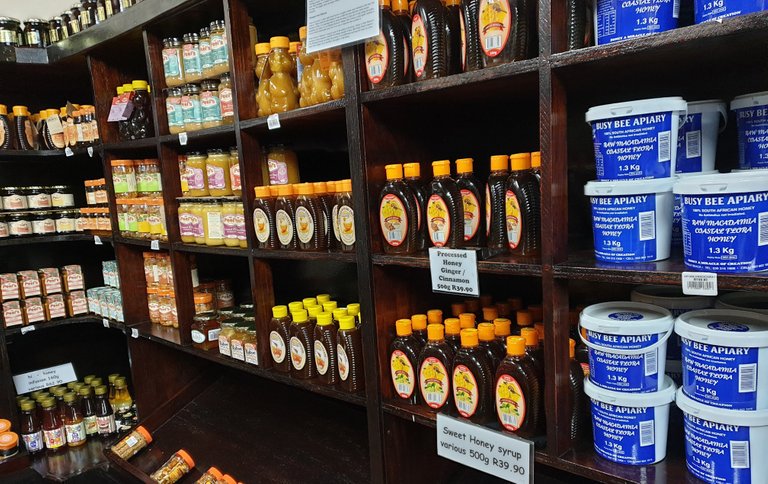 Raw Honey and Sesame brittle is my favourite take home treat.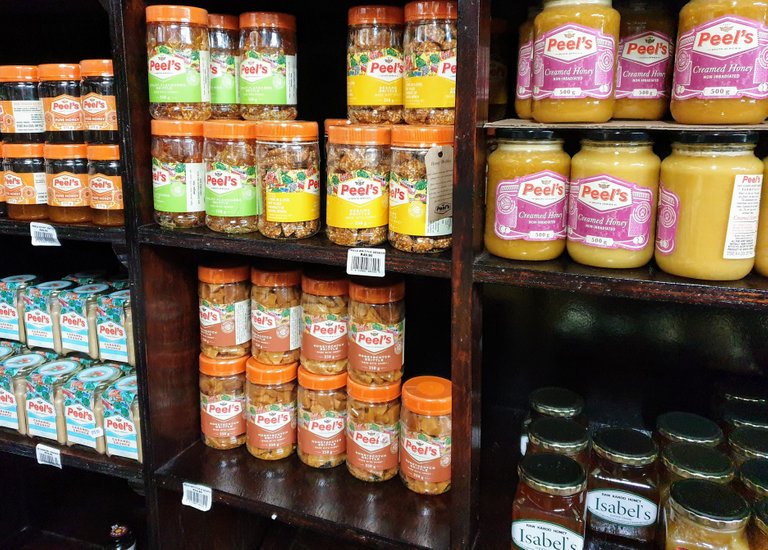 COFFEE
There are a couple of Coffee Estates down here and one we visited on a previous visit, Beaver Creek Estate's excellent coffee is sold here.
I really enjoy the Espresso Blend, but there are many others to choose from like Transkei Gold, Ed's Special and their House Blend which is the most popular, to name but a few.
Coffee mugs for Brian, Bill, Ben, Barry, David, Alan and even Adam; but none for Eve or any of her female counterparts!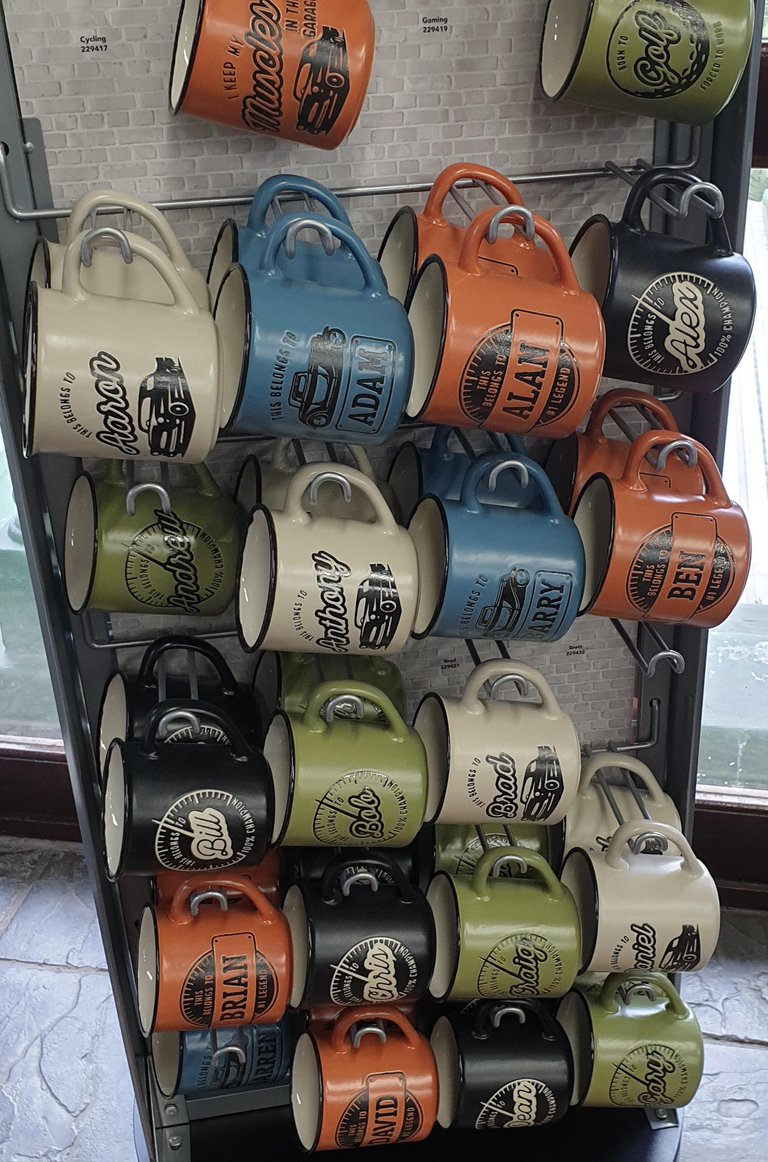 PRESERVES, JAMS & PICKLES
This is the department that really tempts me and makes my head spin with all that's on offer.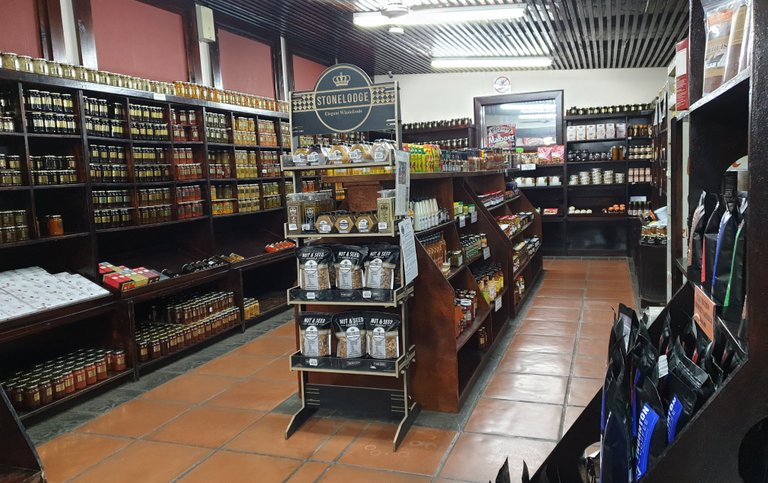 Malboer (literal translation Mad Farmer) Extra Hot Chilli Sauce which looks wickedly hot as well as a Hot Jalapeno Sauce that I was tempted to buy, but my trolley was getting full and the car was already overloaded as we took Mom and our Cynthia along to help Mom get around!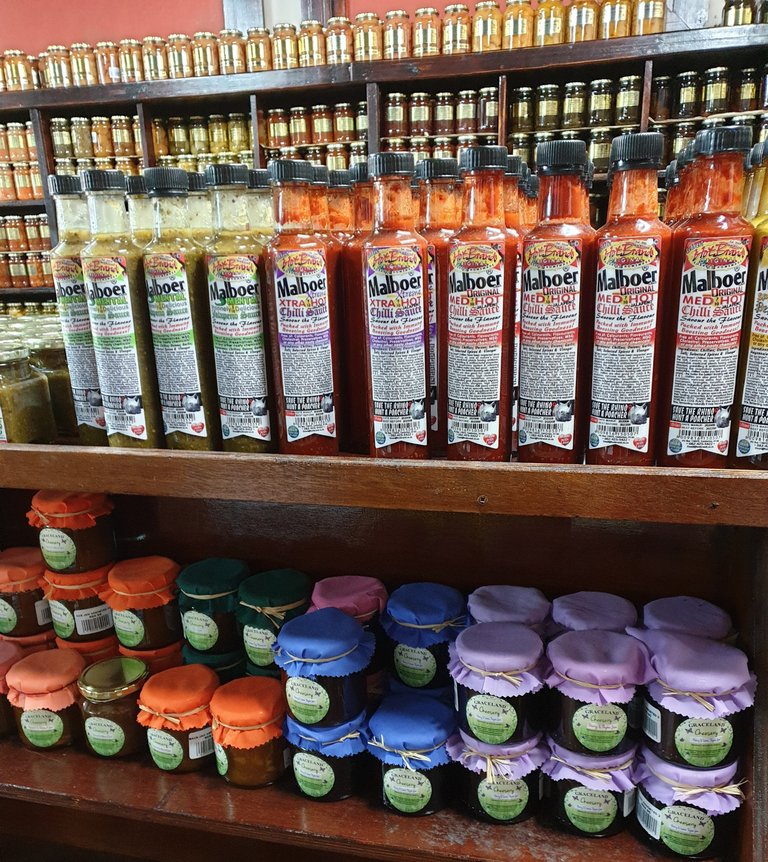 Homemade Apricot Jam always is my favourite and I took home a couple of these pretty bottles.

Isabel's Fruit preserves & Jams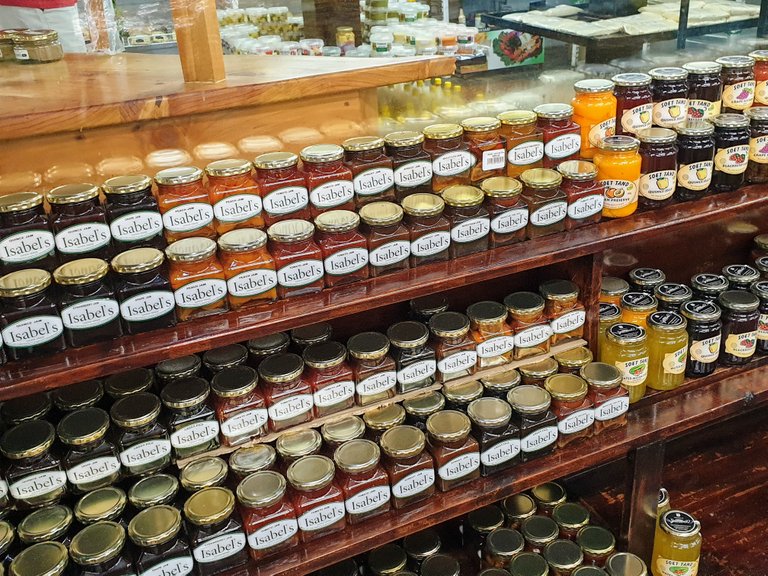 Olives, Kalamato Olives in Blueberry Dressing, Preserved Lemons, Pickled Garlic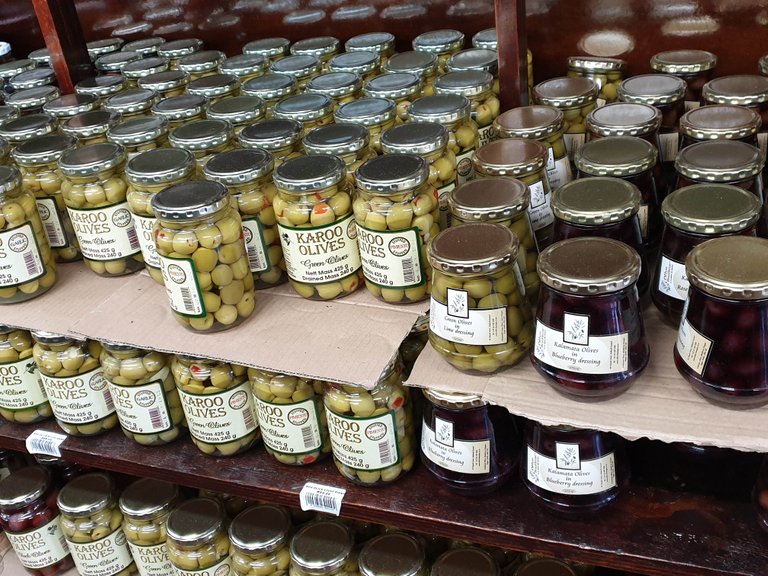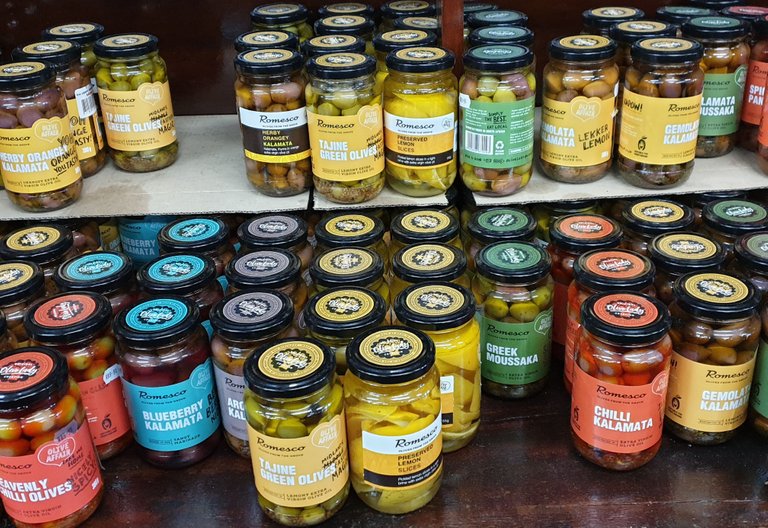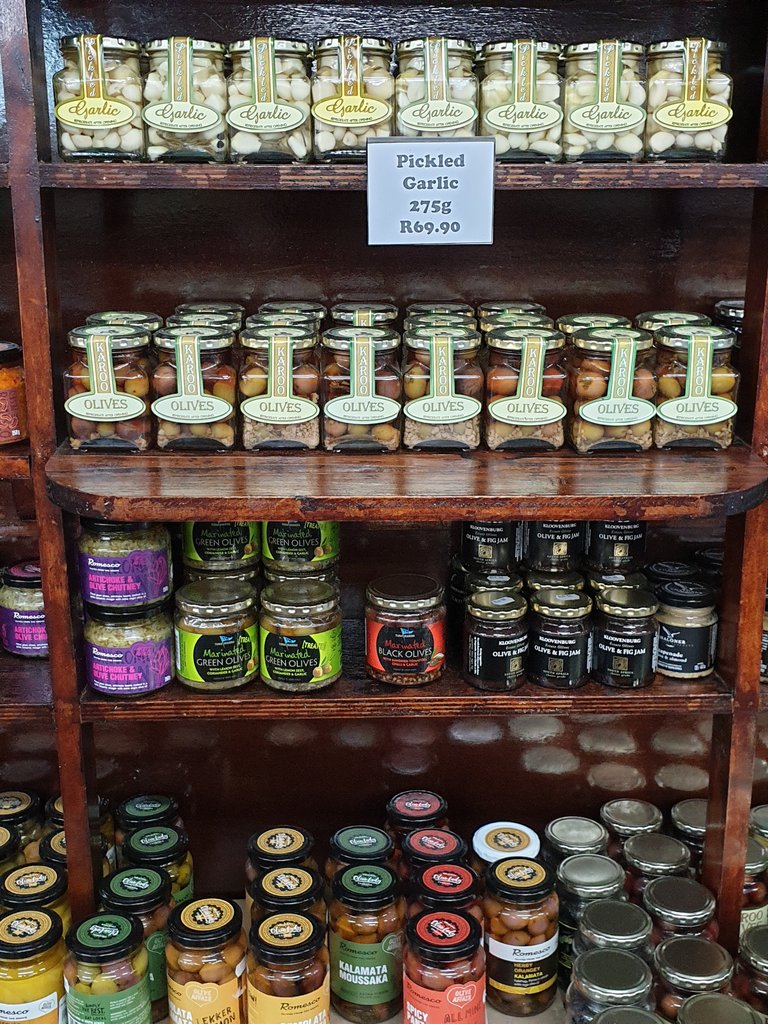 Curry in a Hurry as well as Garlic & Ginger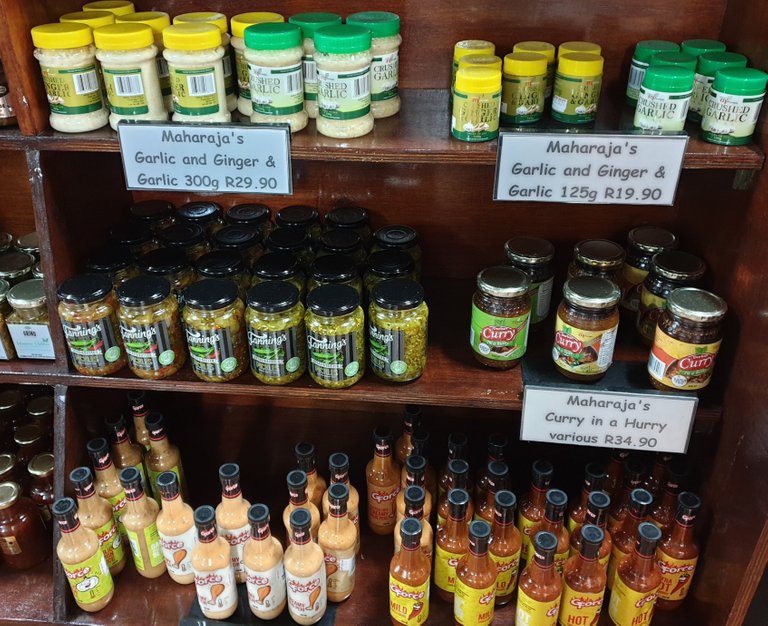 Quaint buys
Green Banana Savoury Crisps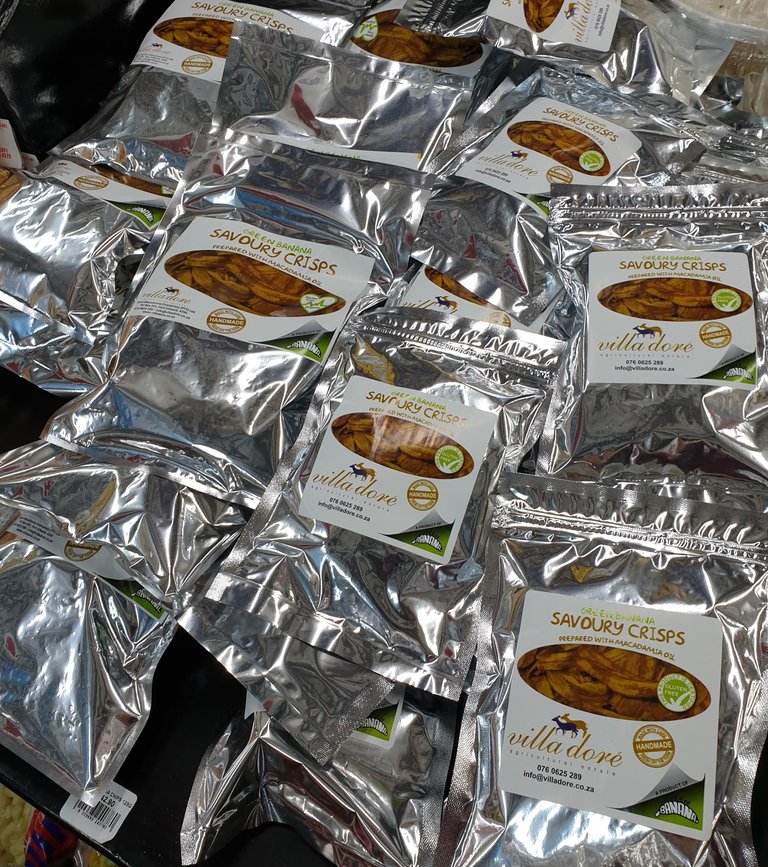 Drunken Zebras and Elephant Wine Bottle Holders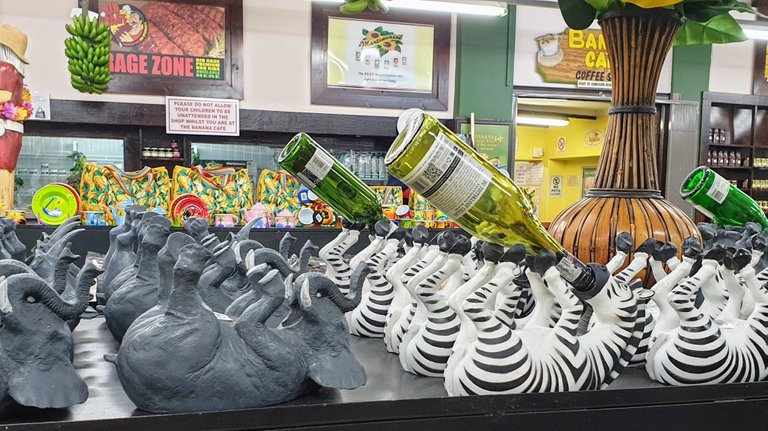 Quaint Tea towels - my favourite is:
Do you want to talk to the man in charge
Or the Woman that knows everything.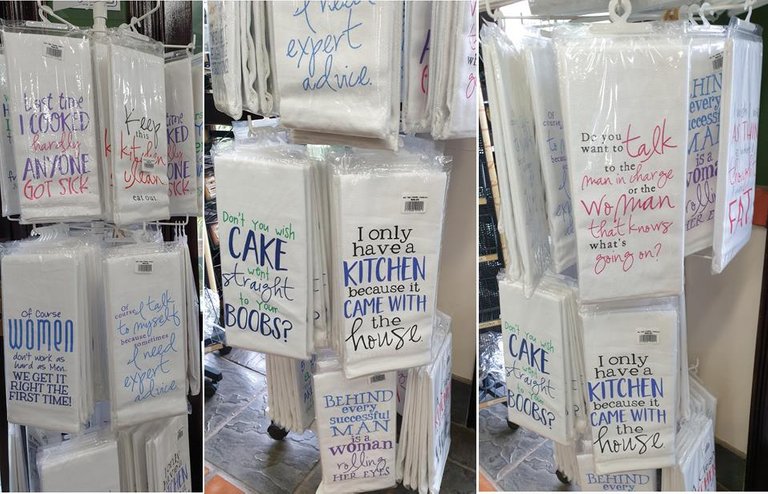 A gal has to visit the Powder Room on her way out, and this was part of the decor on the way there; not quite sure why there as I was not on my way to the fishing waters; but it was pretty nevertheless.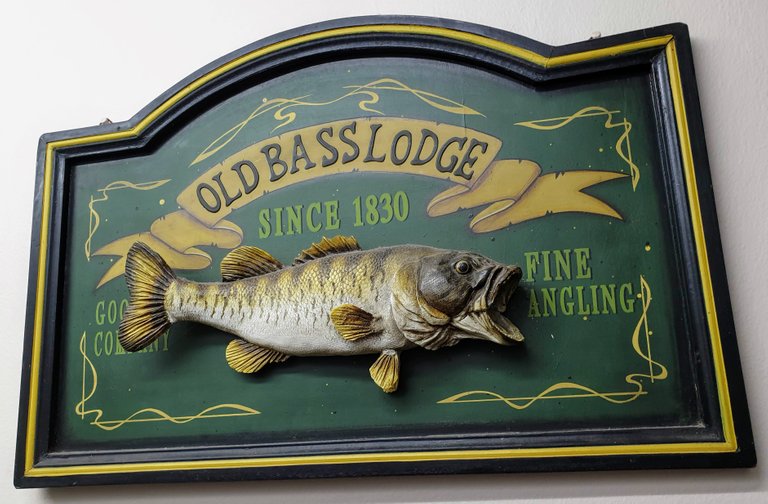 One last peek at the nursery and the little fish pond on our way out, with two bags full of goodies that had to be squashed in between the luggage, some bought as gifts.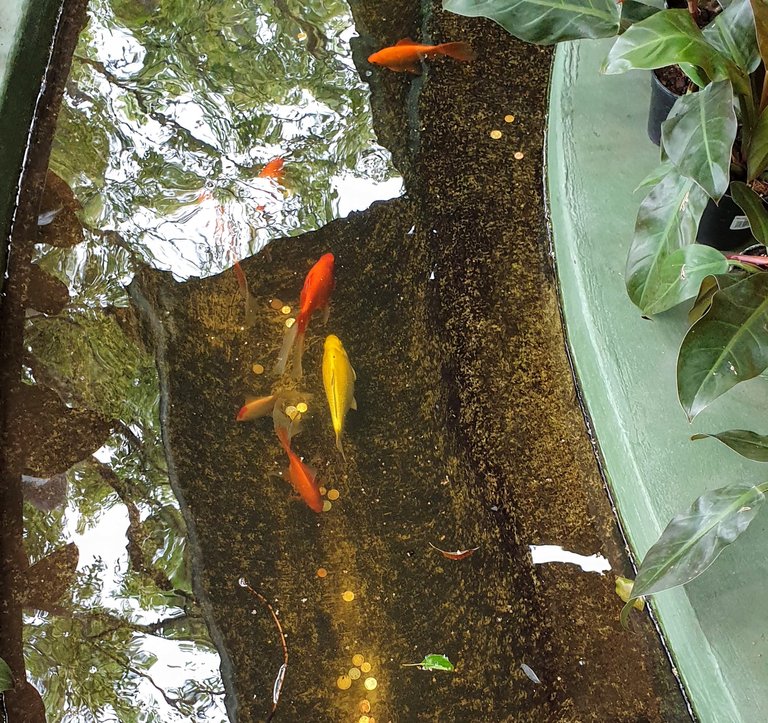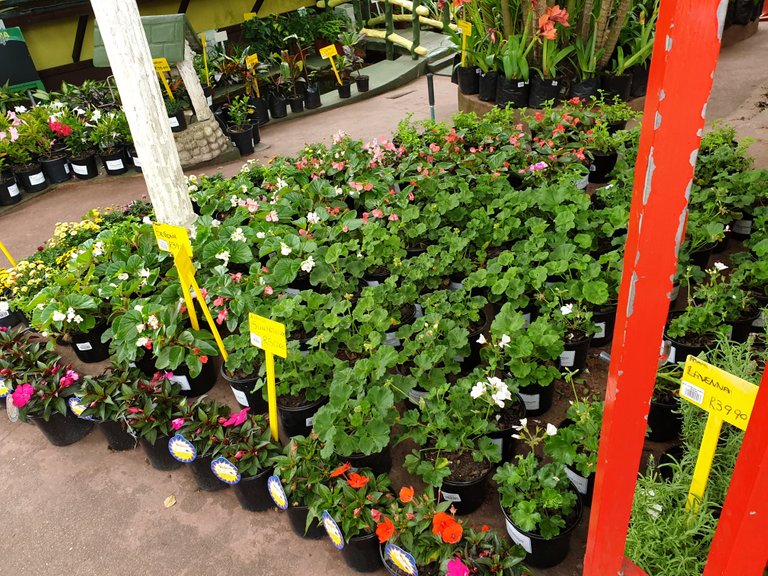 This has been a kind of a mixed bag for #travelfeed and @dswigle's #marketfriday, hope you enjoyed the shopping expedition with me!


Original Content by @lizelle
Thank you for stopping by
Copyright @lizelle – All Rights Reserved


Banner created by @derangedvisions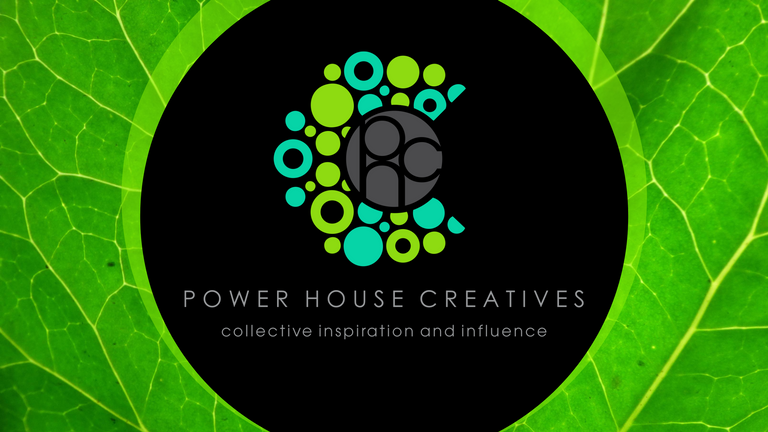 Banner created by @zord189