Heeeyho Readers! Little cycling missions are the best!
---
You are one ride away from a good mood — Sarah Bentley, British cyclist.
Not every cycling mission aims for outstanding objectives, like crossing Europe during the winter. Most often, I just ride away to the peacefulness of a gravel road up the mountains in search of a waterfall or to self-challenge in a sinuous path. Cycling has this superpower of stressing our muscles at the same time as mental stress drips in the form of sweat.
A family gathering brought me to the city of Venâncio Aires, in southern Brazil. I've been there before, so knew beforehand that taking along the bicycle would be epic.
Searching for a Centenary Fig Tree
Journey starts just as the birds scream for food in their nest — the sign in front of the barbecue grill at our AirBnb host says "bird's nest inside, do not use". We didn't. Bicycle training has this positive aura and waking up to lively natural noises add to a perfect summer day.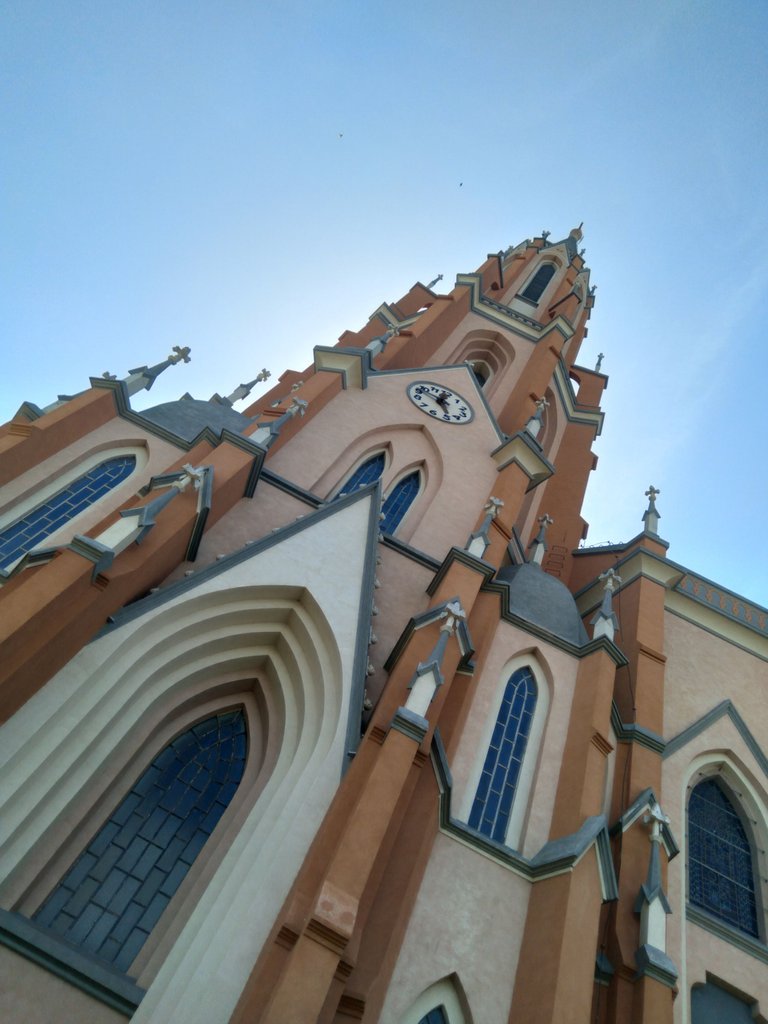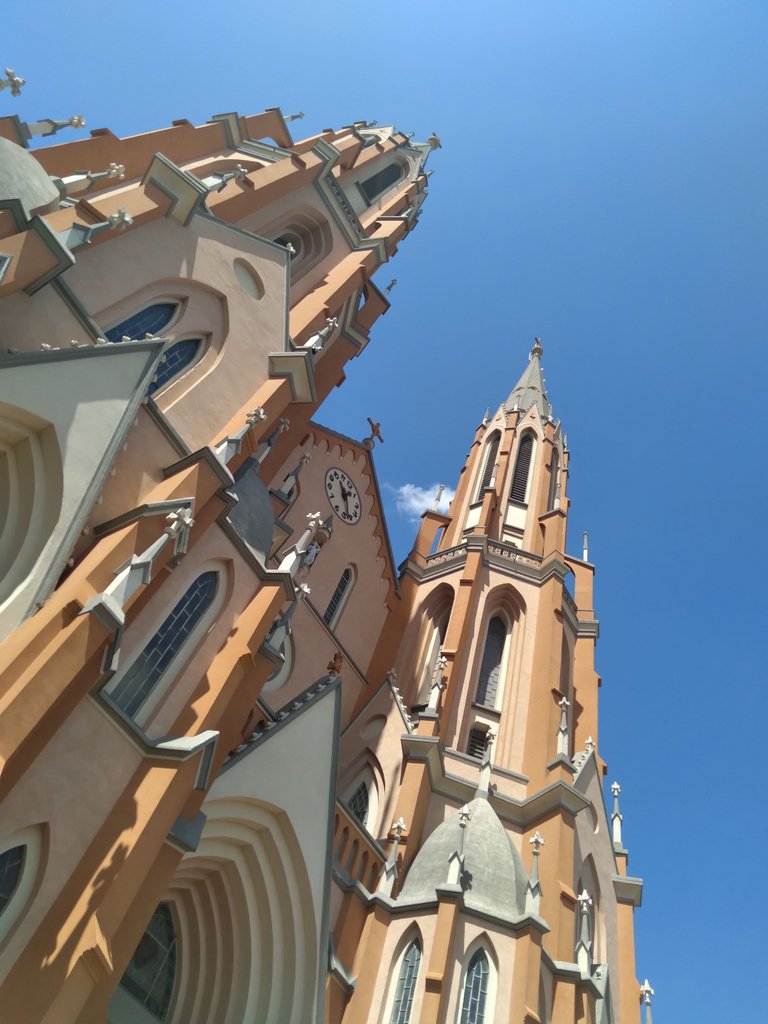 City center is quiet, so I take the time to visit the main church. The Igreja Matriz de São Sebastião Mártir was envisioned in 1927 by the German architect Simão Gramlich. This monumental construction is not particularly ancient, although is considered the largest neo-Gothic Catholic temple in Latin America.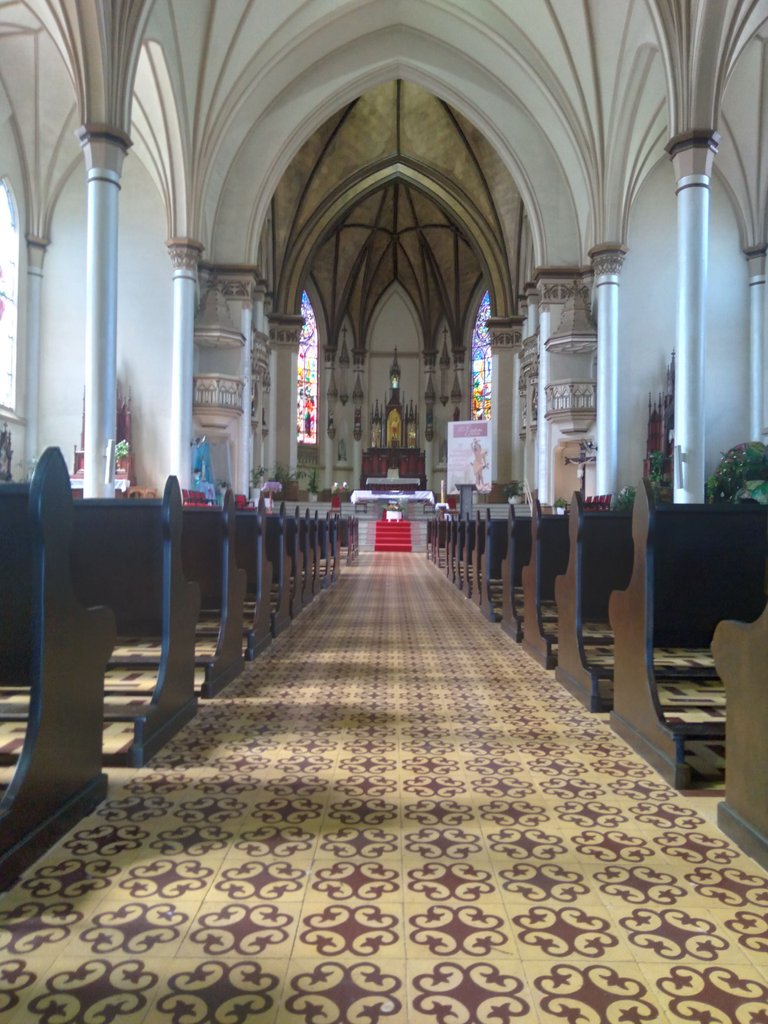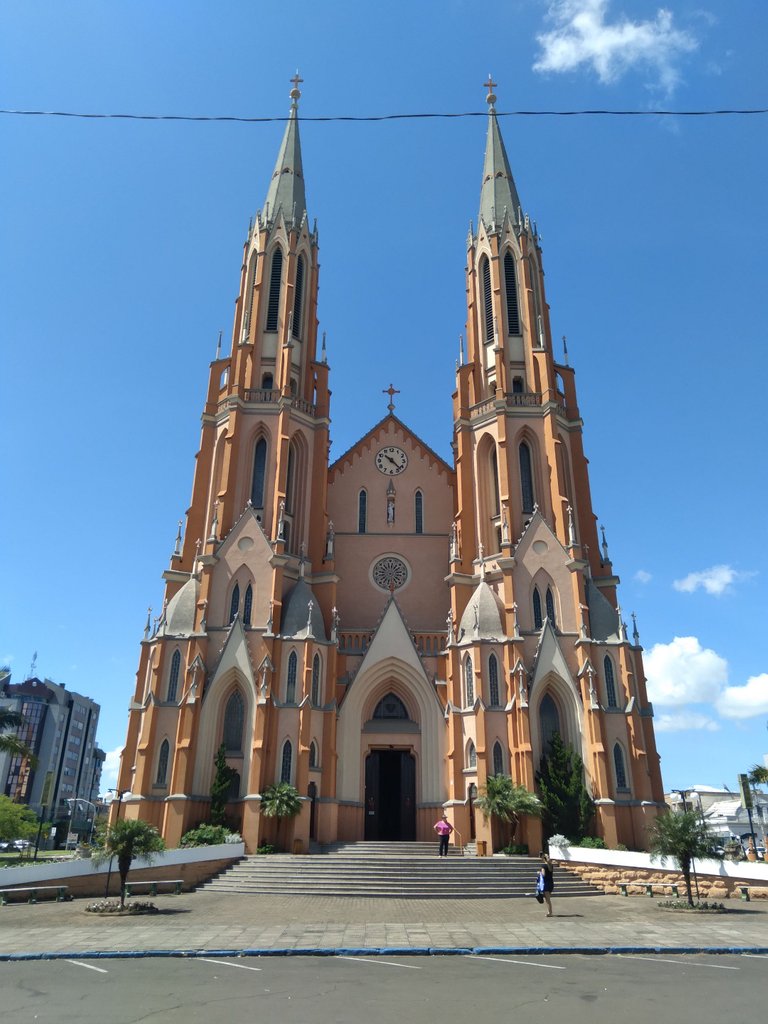 Getting back to training after a flu is never easy. I pick a 55 kilometer route with aprox. 800m of elevation, up to a local lookout — great option to stretch the lungs. Unfortunately I don't stop much when training, but a sign does make me laugh. It reads: "Invaders will be shot; survivors will be shot again". Well... message clearly sent.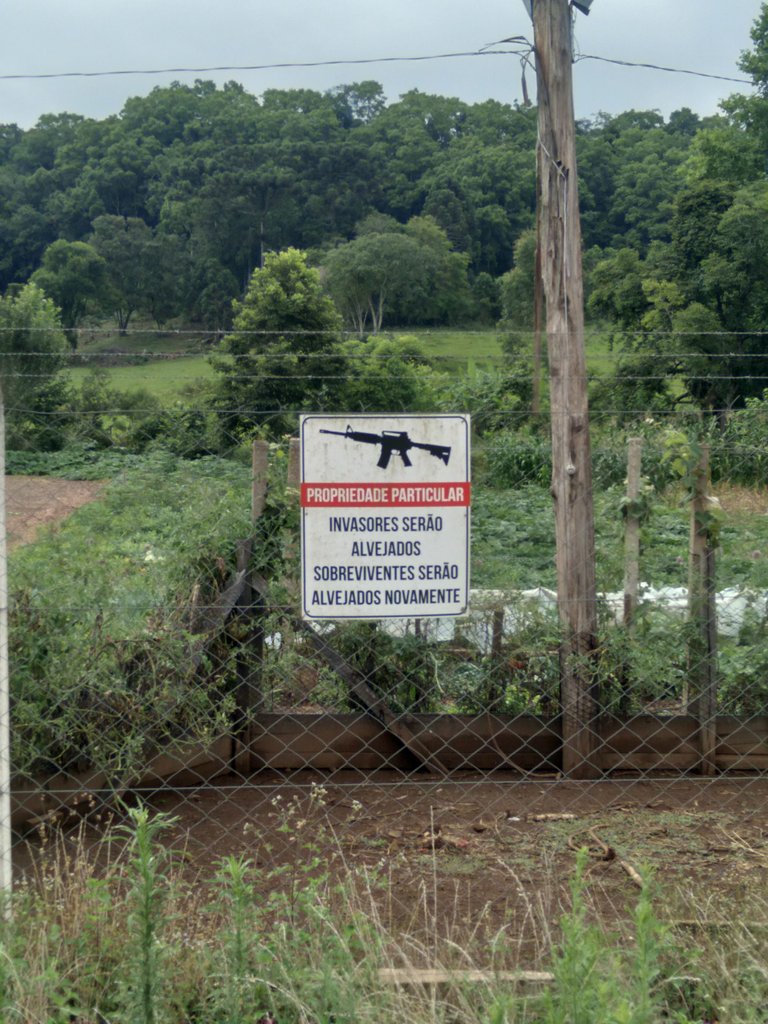 Sign in a local farm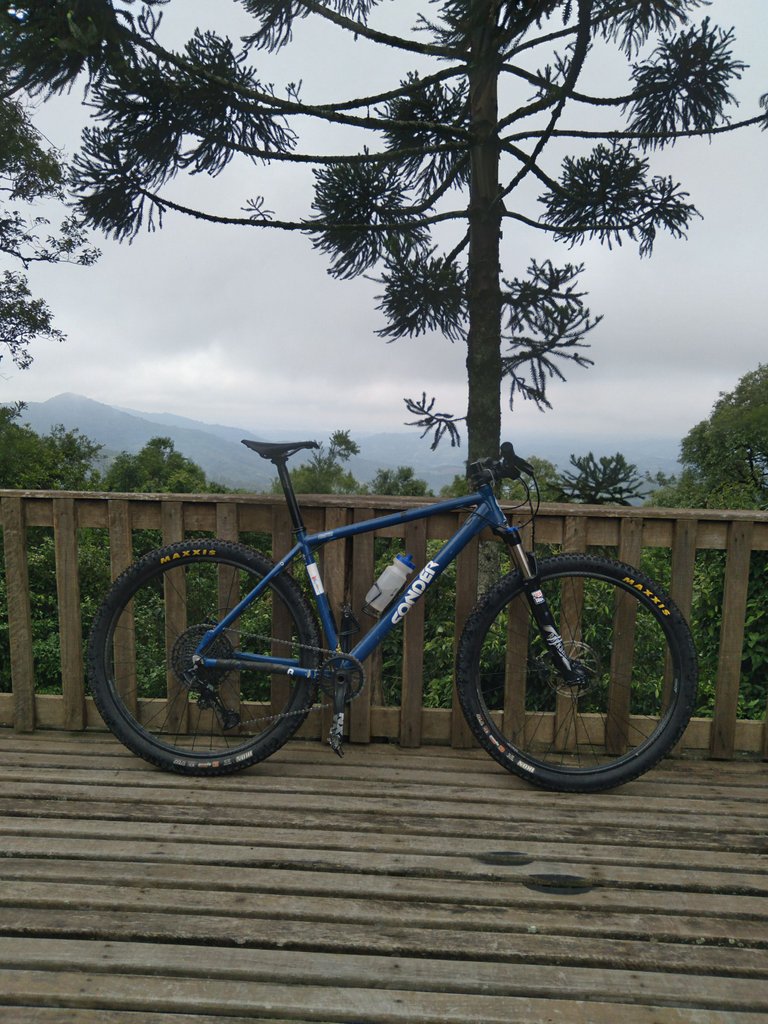 At the lookout
Beating all our personal bests when training feels good. I recall suffering to cycle this same road in 2018, when I'd just started cycling. Fours years later and I'm able to crush it without fainting. The extra time allowed me to visit a centenary fig tree market on the gps.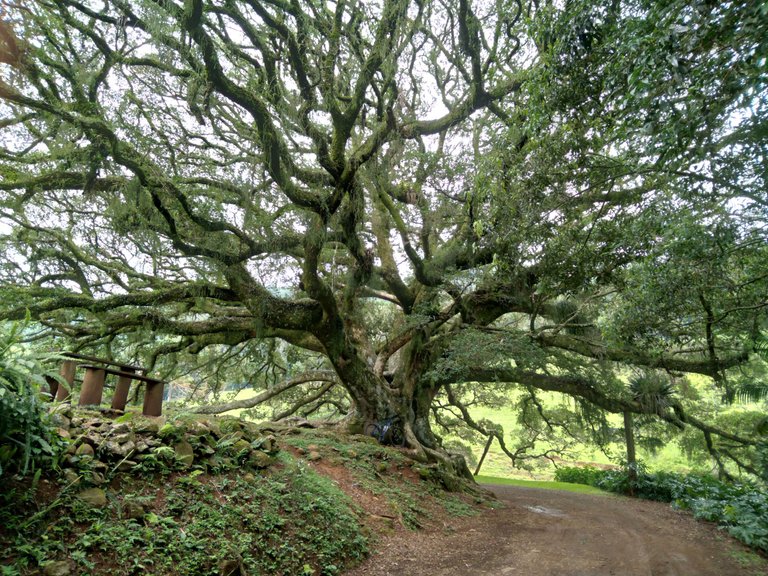 Centenary fig tree in Venancio Aires, Brazil
Do you see the bicycle next to the tree? That's the sheer size of this ancient tree. There are 755 species of fig trees in the world, according to Wikipedia. As a southern Brazilian, I've always called these the 'figueirão', without distinguishing one from another. Fig trees take hundreds of years to get to such a size and people say that 'those who plant a fig tree will never enjoy its shade'. Thankfully someone planted this one a hundred years ago.
I hope you've enjoyed this ride. Happy 2023!
Peace.
---
Did you know that I have a book out? Check this!
Access Link: https://www.amazon.com/dp/6500272773?

---
If you enjoyed this post consider leaving your upvote for a hot coffee.
~Love ya all,

---
Disclaimer: The author of this post is a convict broke backpacker, who has travelled more than 10.000 km hitchhiking and more than 5.000 km cycling. Following him may cause severe problems of wanderlust and inquietud. You've been warned.
---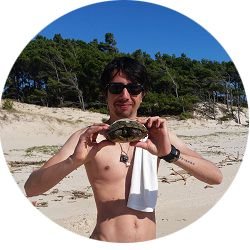 I'm Arthur. I blog about Adventure Stories, Brazil, Travel, Camping, & Life Experiences.
Follow me to stay tuned for more craziness and tips.