Read this post on TravelFeed.io for the best experience
---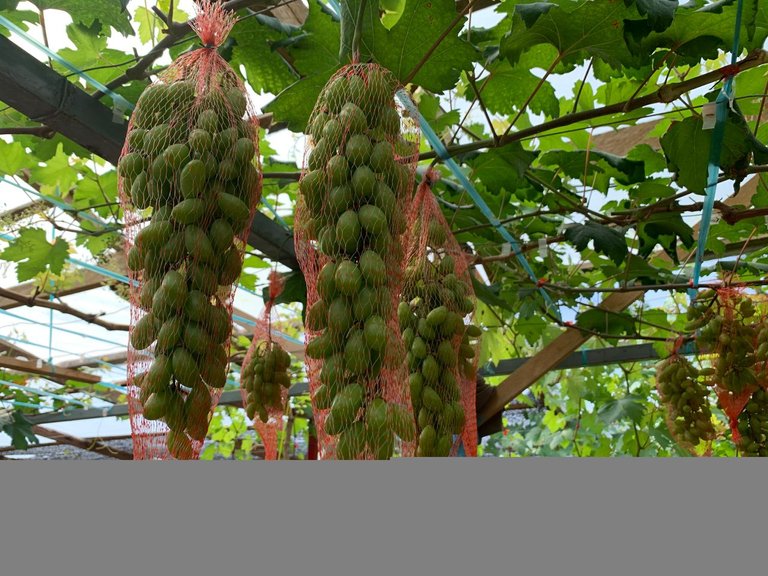 Hello Hivers !!!
My family and I recently traveled to a brand-new agricultural destination, a vineyard in the Aceh village of Cot Tarom Baroh in the Jeumpa subdistrict. There were a lot of visitors while I was there. The vineyard is frequented by numerous local tourists each day.
Along with tourists from different regions of Aceh, visitors come from numerous villages in Bireun Regency. Being close to Pondok Pesantren or the Dayah Darussa'adah Branch Cot Tarom Baroh makes the location extremely advantageous. Only two kilometers and five minutes on a motorcycle or car will get you there from the center of Bireun.
The position is not in a plantation but rather in the yard of the house, on the side of the road. The placement of the unprovided parking lot makes it a little more challenging because the visitor's car must be parked on the side of the road, which, in my opinion, makes it more difficult for other drivers to pass that route. The vineyard covers an area of ​​approximately 1,200 meters.
The vine is constructed from a form of cage with a black net on top, sometimes known as a paranet. Paranets can be used to allow the fruit to hang and the vine to grow after the cage. The gardener informed me that there were 31 different varieties of grapes grown, all of which were imported from other countries, including the Ukraine, Europe and India.
Also reasonably priced are Vineyard tickets. Adult visitors only pay IDR 5,000 for each ticket. The vineyard is open to children without charge. Visitors can use the restrooms outside the garden, and there are various drink vendors there as well.
The grapevine was only a few months old; there was nothing to harvest when I visited. because they are still young grapes. Even slogans and appeals were used to discourage people from picking up grapes that were hanging and covered in fruit nets.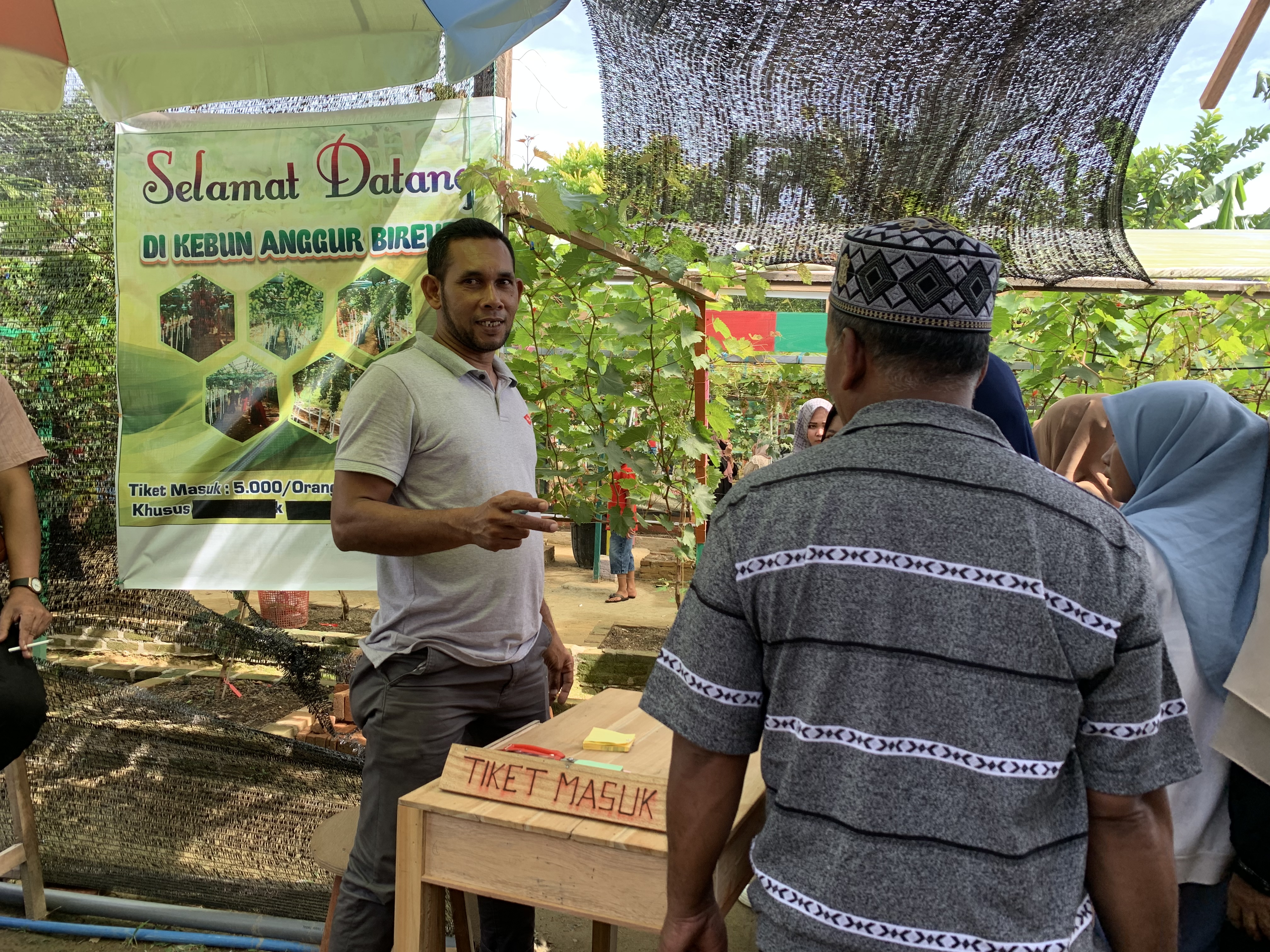 Although it hasn't been harvested yet, a lot of people from outside of Bireuen, some even from Medan, visit the vineyard every week. Visitors are limited to using hanging grapes for photos. In addition to being able to see and photograph the vineyard, grape seeds are also available in a variety of forms.
There are enormous ones that cost between IDR 400,000 and IDR 500,000 and tiny ones that cost between IDR 150,000 and IDR 200,000 each. I heartily urge you to visit because the tour is both very strategic and reasonably priced. Thus, my writing about the activities of visitors to the vineyard, which I hope will be instructive.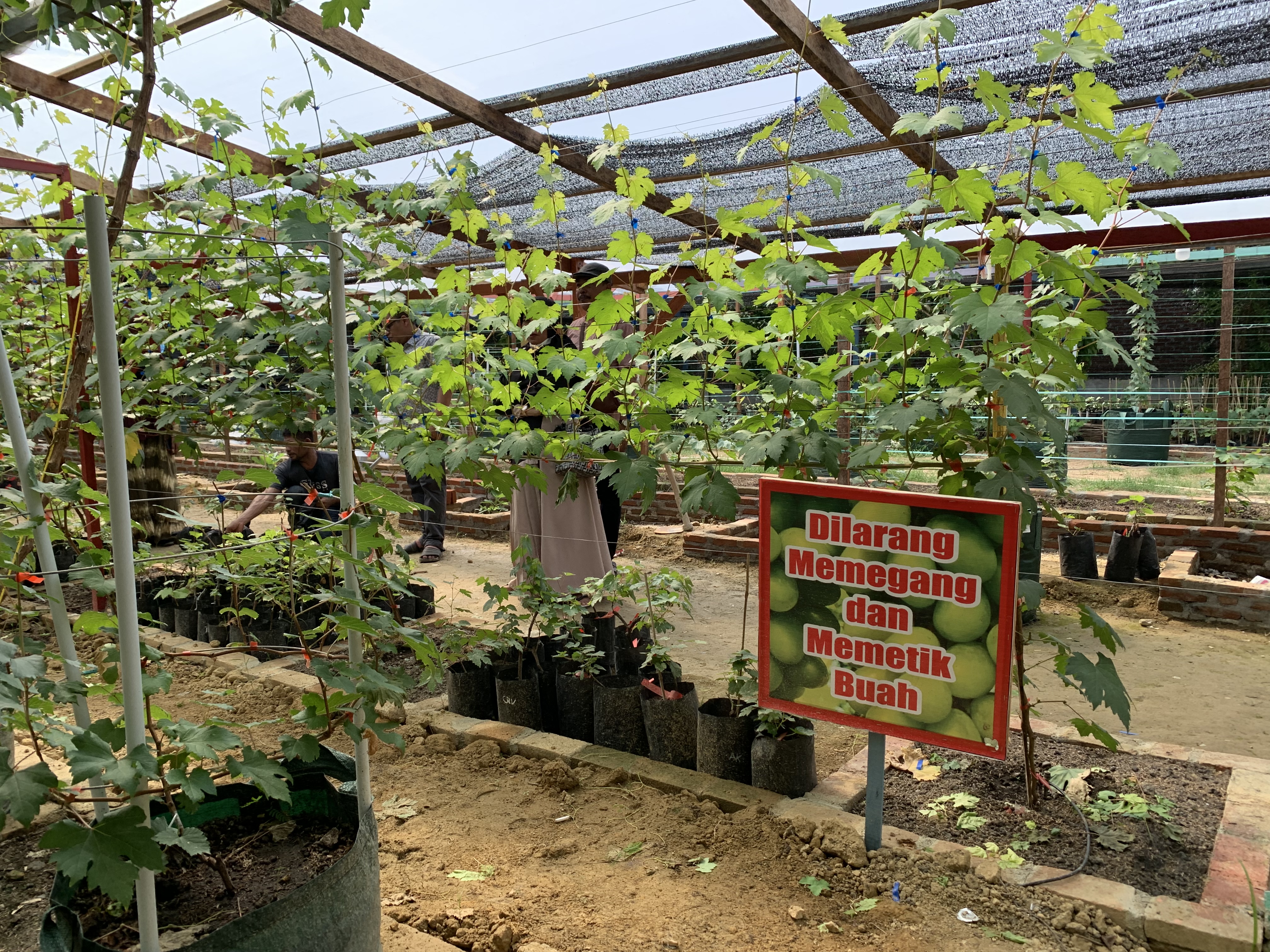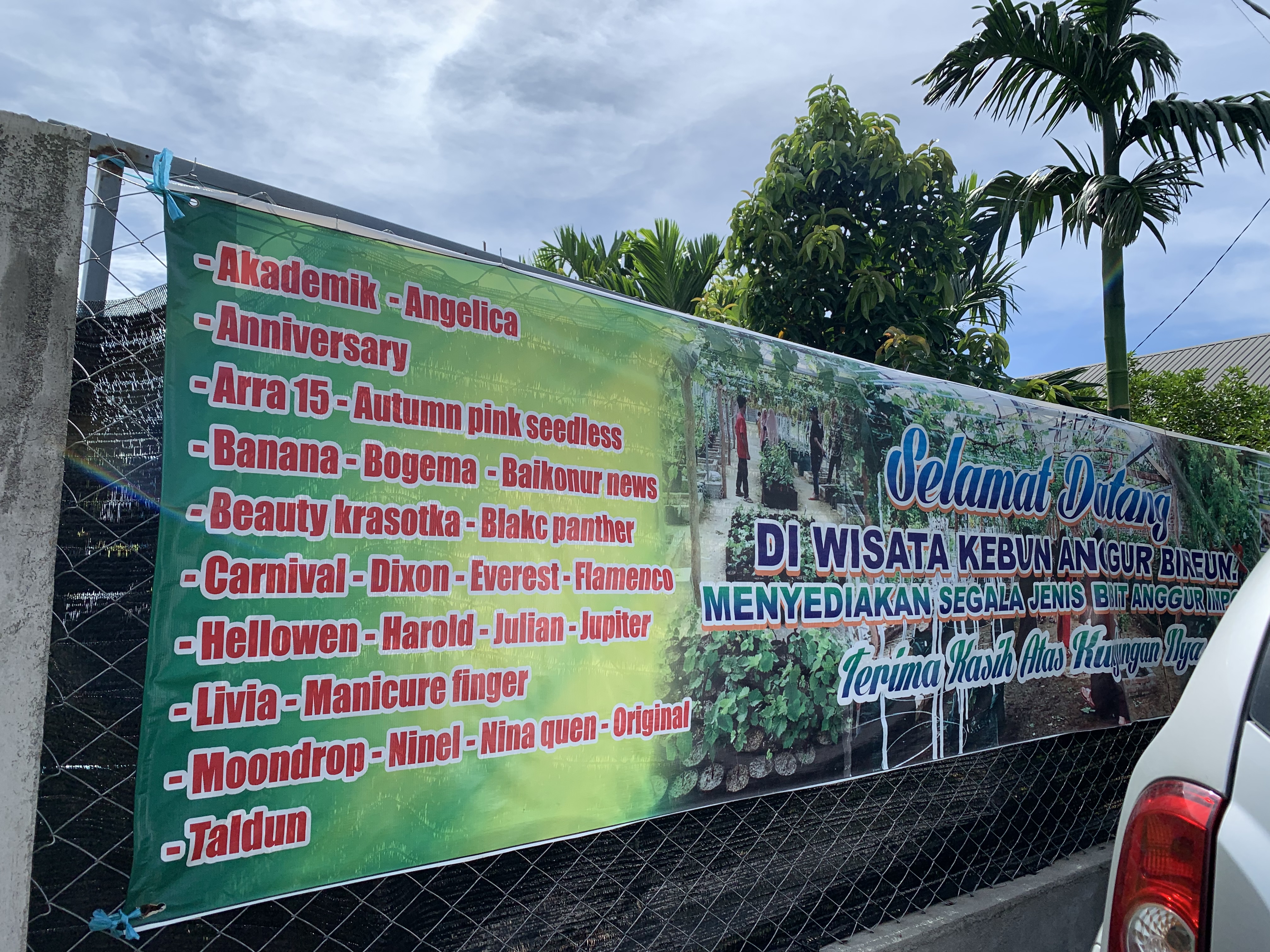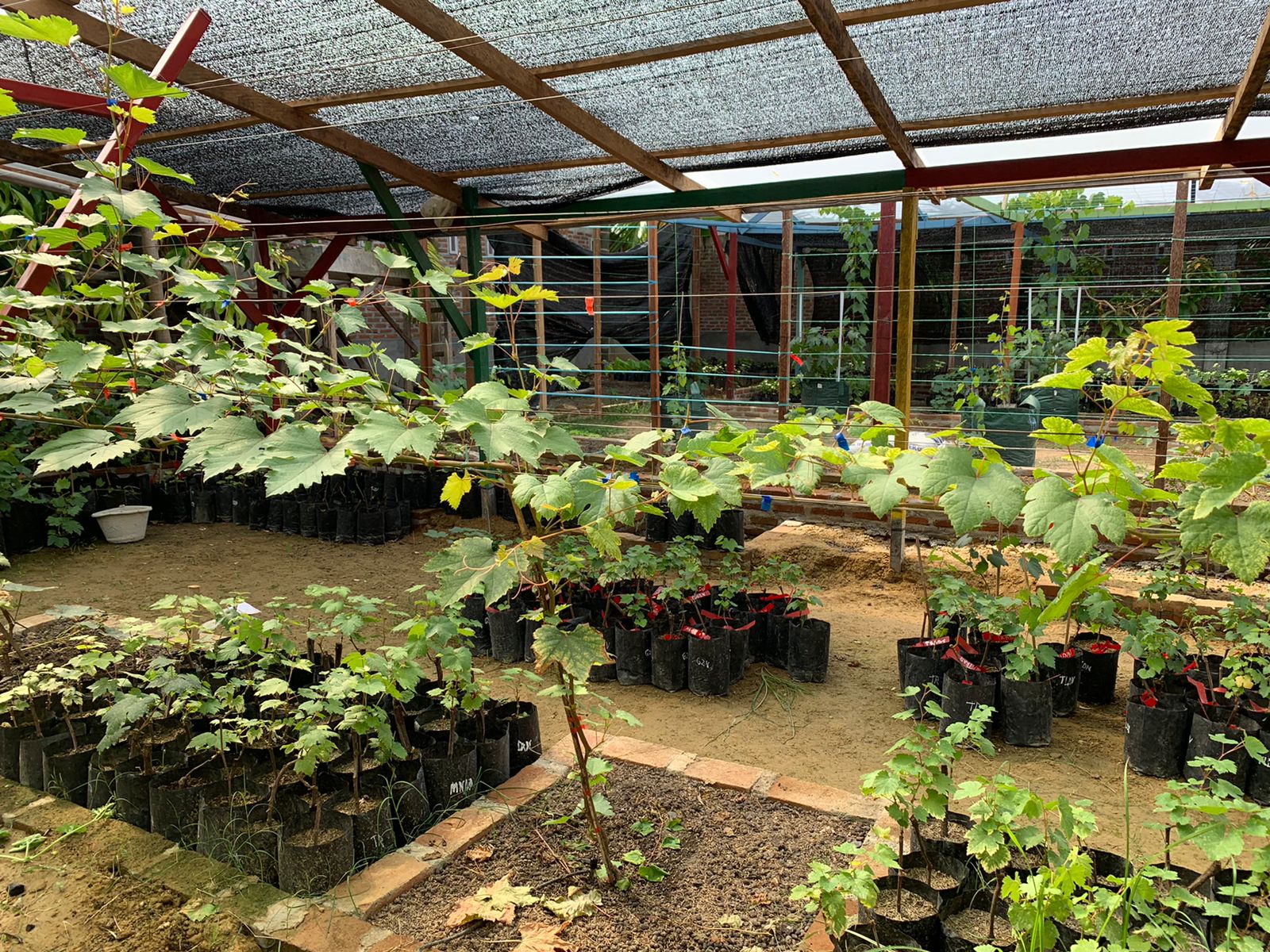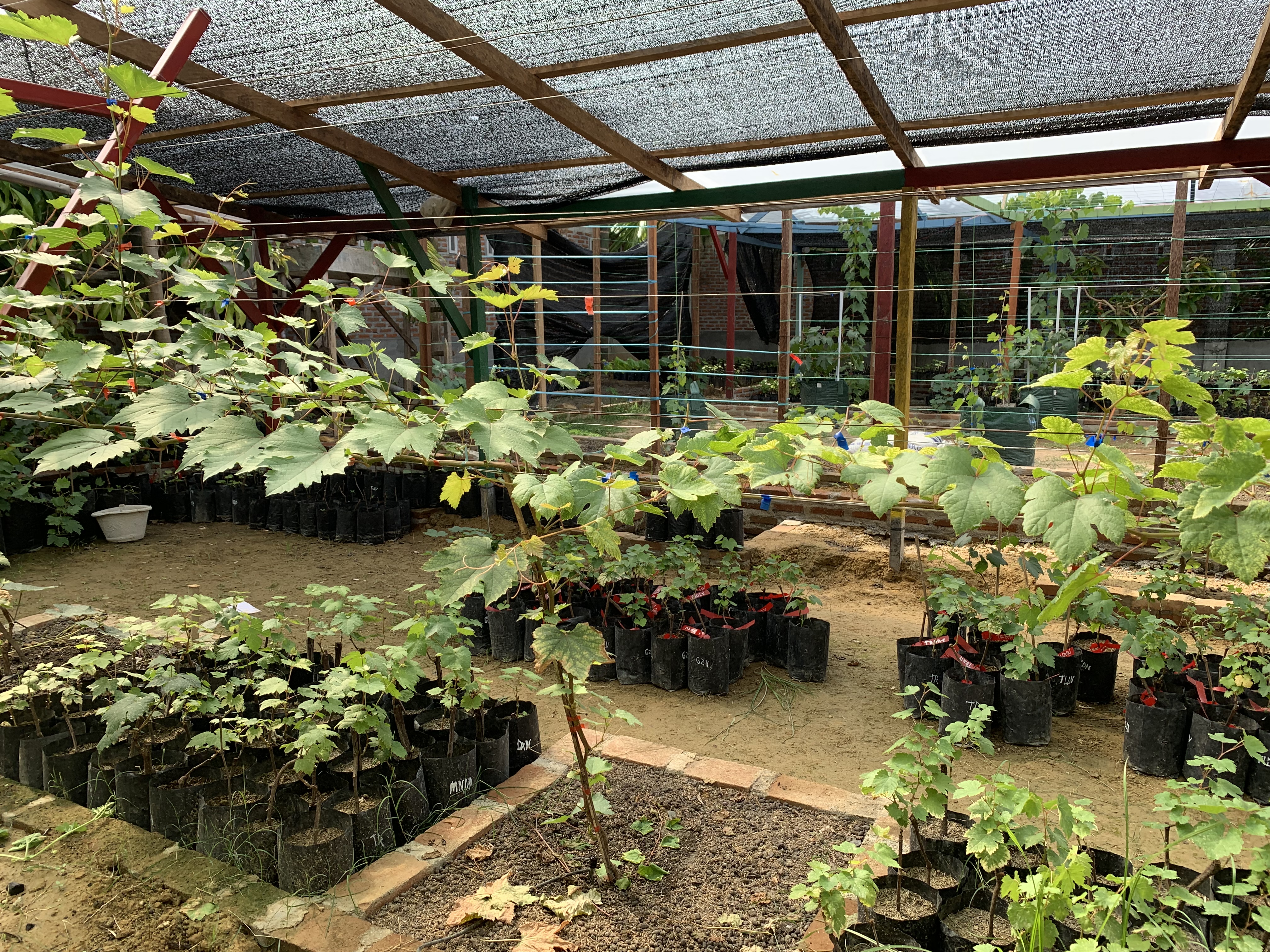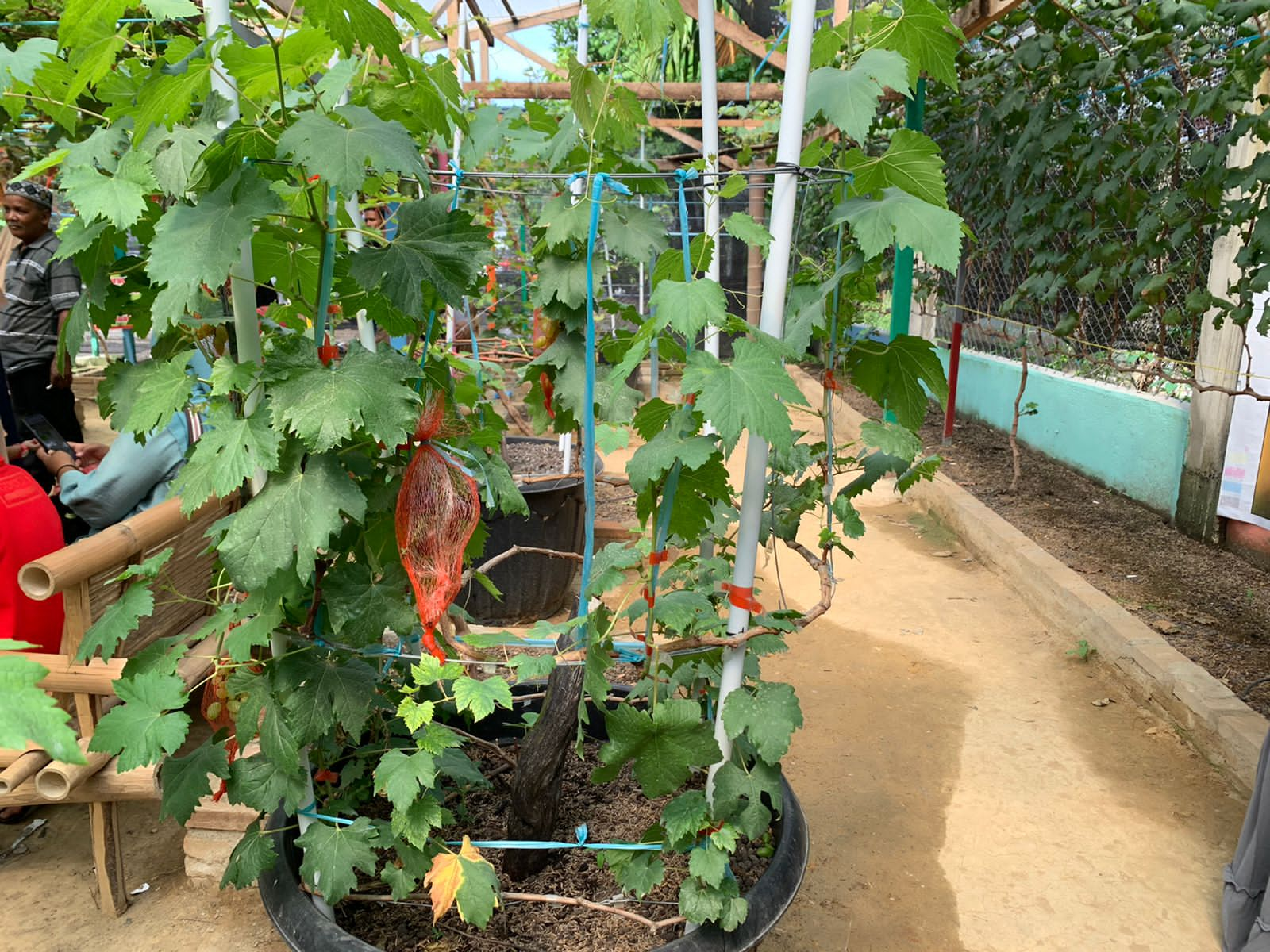 I appreciate your support and reading my post.
Regards,
@ponpase
---
View this post on TravelFeed for the best experience.