Every day I think I will write something on Hive and I forget most of the time. My concentration level is not adequate now due to high medication plus I cannot focus on something for a long time. I have
already lost control over myself and my doctor said it was expected that I feel this way. According to advance psychotic treatment, it's alright to feel angry and aggressive until I harm myself or others. My biggest fear is my anger control level because nowadays when I feel anger, I want to stab somebody or myself, and keeping control of my anger is the main job of my medicine. Also, my current medication started working on my sleep and daily life as well. But still trauma therapy I have to take in the future after this treatment.
Well, this post is not about my health update or life update. It's about a small town in the Netherlands that I visited while visiting my doctor. I always joke around saying that if I will get a chance to choose between city and homestead life, I will choose homestead. No, I am not a village girl, I am a city girl but I find the sub-urban lifestyle very quiet and peaceful. Suburban area or small town offers such peace and calmness that city life cannot offer. Even when I was in Kharkiv, I used to explore sub-urban or village areas quite often, my Ukraine hometown/summer house is in a small village near Russia. I miss that small soviet house badly. My plan was to do the renovation of that house in 2022 but yes, it didn't happen.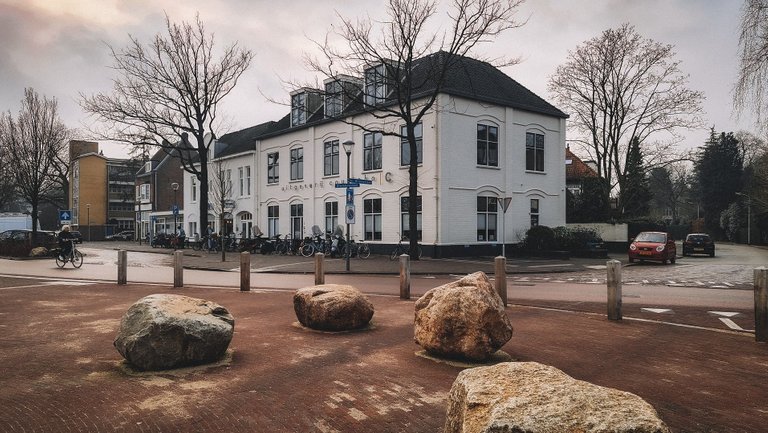 Anyway, most of the time nurses and my doctor visit me where I stay but sometimes they make appointments at the hospital so that I feel inspired to go out and get the chance to walk around. Doing activities, and exploring is also part of my treatment. I completely shut down myself from doing any kind of activity that's why my doctors took this initiative. My recent appointment was in a hospital that was located in a small town in the Netherlands called Bussum. Bussum is known as a commuter town located near Hilversum. A commuter town meaning is basically a residential town that is known for living rather than commercial purposes. I have never been to Bussum before even never heard about it until I visit.
We took the train to Utrecht because we had to go to Bussum. The name of the station where we had to go was Naarden-Bussum. The station was very quiet compared to other stations and very different as well. From Almere, it took us 25 minutes to reach Naarden-Bussum. Then we started walking towards the hospital following Google Maps. The hospital was 20 minutes away from the station so we decided to walk. I also thought that I should use this time to explore the town as well.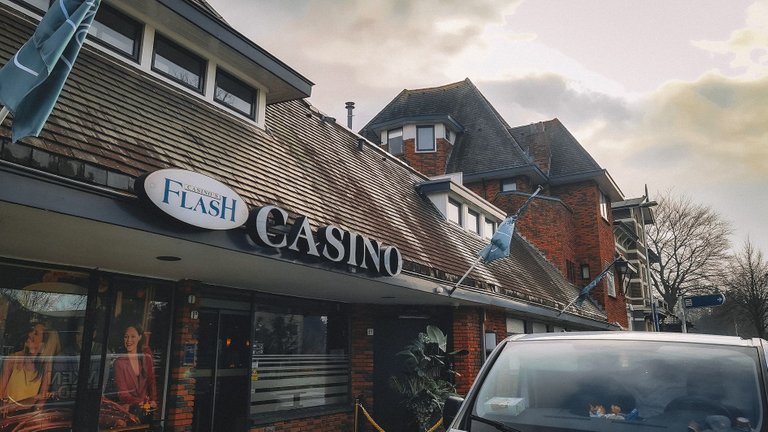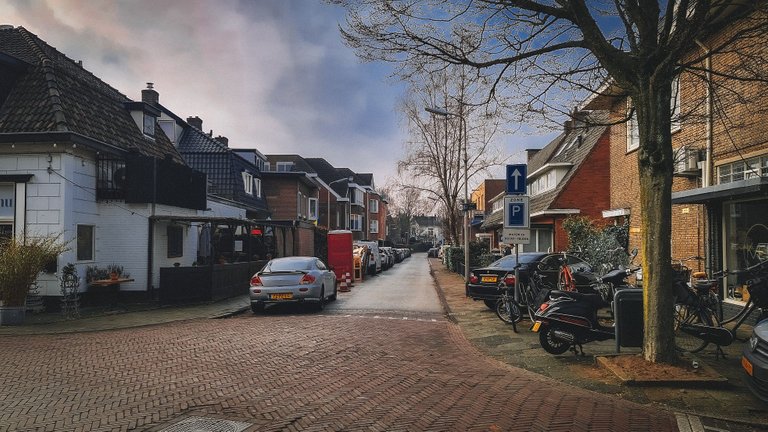 At a first glance, I fall in love with the town. Not only the architecture caught my eye but also the whole atmosphere was different. The smell of fresh air, the open sky, the song of the birds, and the fragrance of freshly baked bread changed my entire mood. I felt that peace exists here and the emptiness I was feeling can be filled here with peace and calmness. Unfortunately, the reality is different, I cannot stay here longer, and that peace and solitude were only for a while. It might seem that I love being isolated but sometimes isolation is good instead than a concrete jungle.
After leaving the train station, the first thing that caught my eye was the casino cottage. The casino was not open at that moment but it was preparing for their guest who will come in the evening I assumed. The cottage was built of brick with a terracotta sloping roof like a cottage. The exterior design was modern following the urban design but it didn't disturb the town atmosphere, instead, it seemed inviting. A very unique type of casino built in a country house.
Bussum town was known for enormous farmhouses, sheep pens, and forests in the early ages, people used to call this town heathland source. Amsterdam is not far away from this city.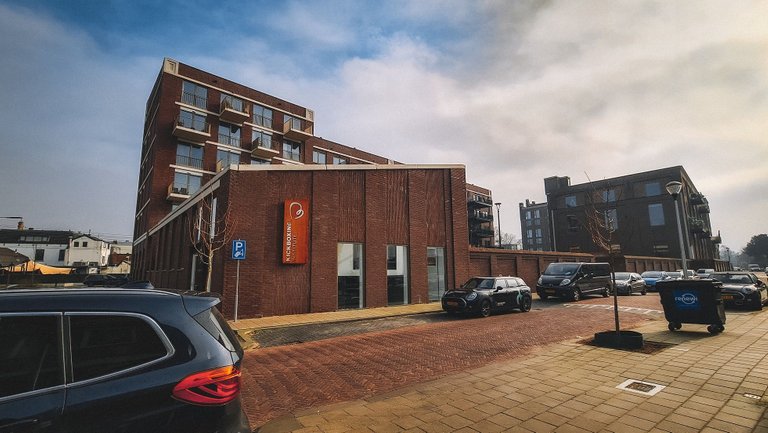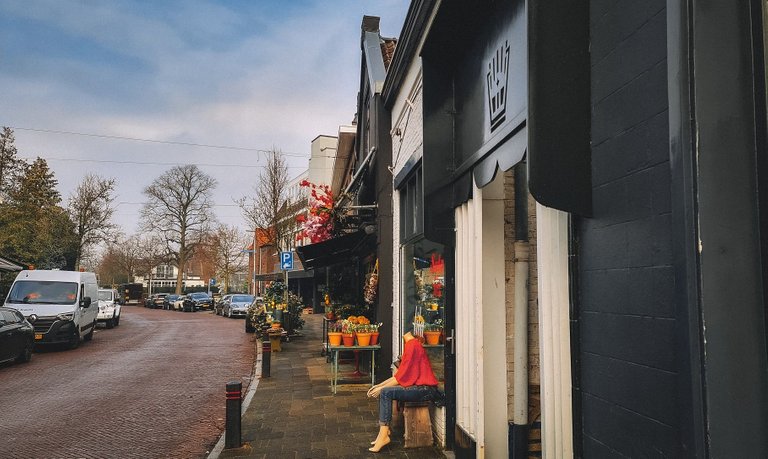 In my opinion, the design of the country houses of this town is influenced by medieval architecture. I find the design of the country houses very similar to the medieval house design. They were not like typical dutch houses, the design character of this town was almost similar to medieval architecture.
On our way to the hospital, I found some nice boutique shops, restaurants, and grocery stores. From the outside, it's quite hard to understand the characteristics of the shop. It was also difficult to understand which one was the shop and which was the residential house. But one thing I observed here was small businesses grow in Bussum. People are dependent on small businesses and give these small businesses priority instead of large chain shops or mega stores. I only saw one superstore near the train station which was quite isolated from the market area.
---
The residential area seemed quite peaceful and nice, kinda reminded me of my neighborhood in Kharkiv, Ukraine. It was beautiful.
---
Each cottage was quite different from one another but the characteristics were almost similar. The height of the houses was the same.
---
While walking infront of the shops, I saw this drawing of Zelensky, president of Ukraine. I felt grateful that how much people support Ukraine from all over the world.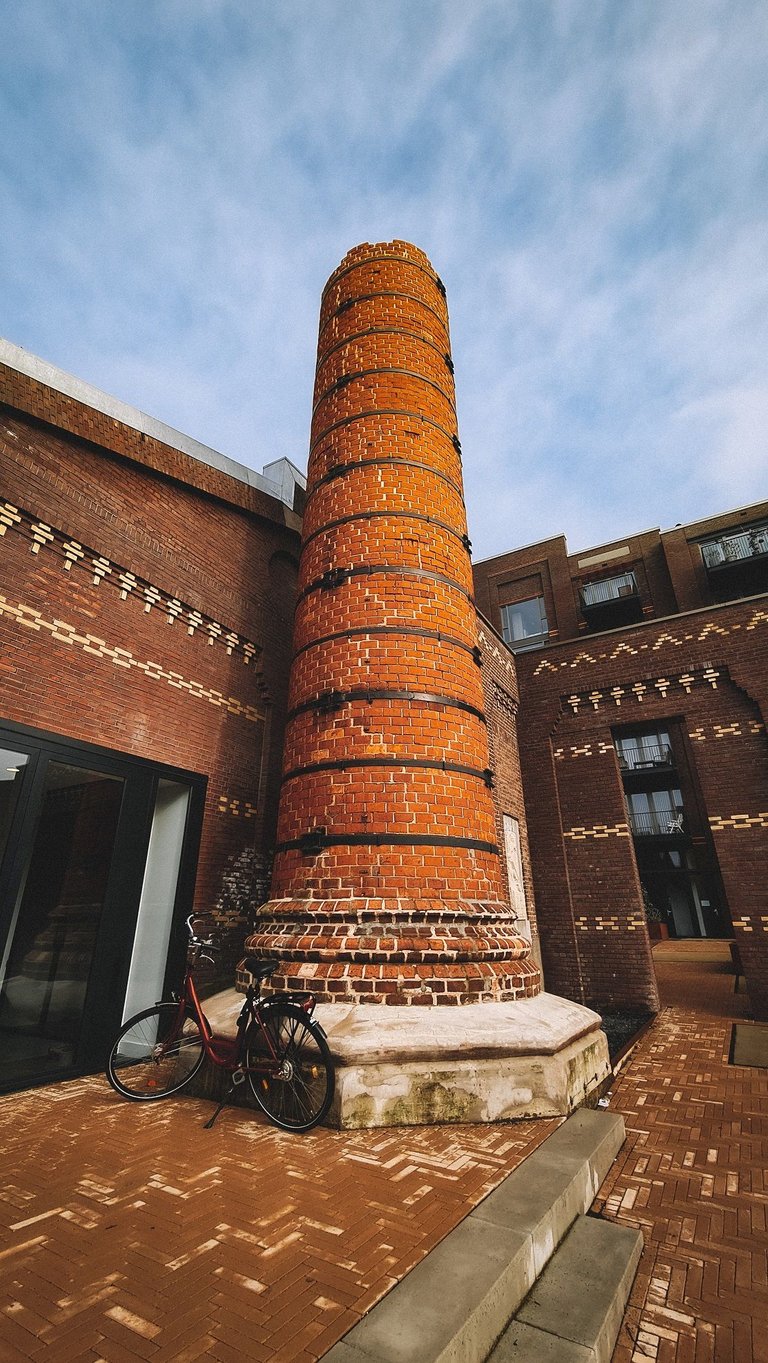 Old chocolate Factory, huge structure and exotic brick work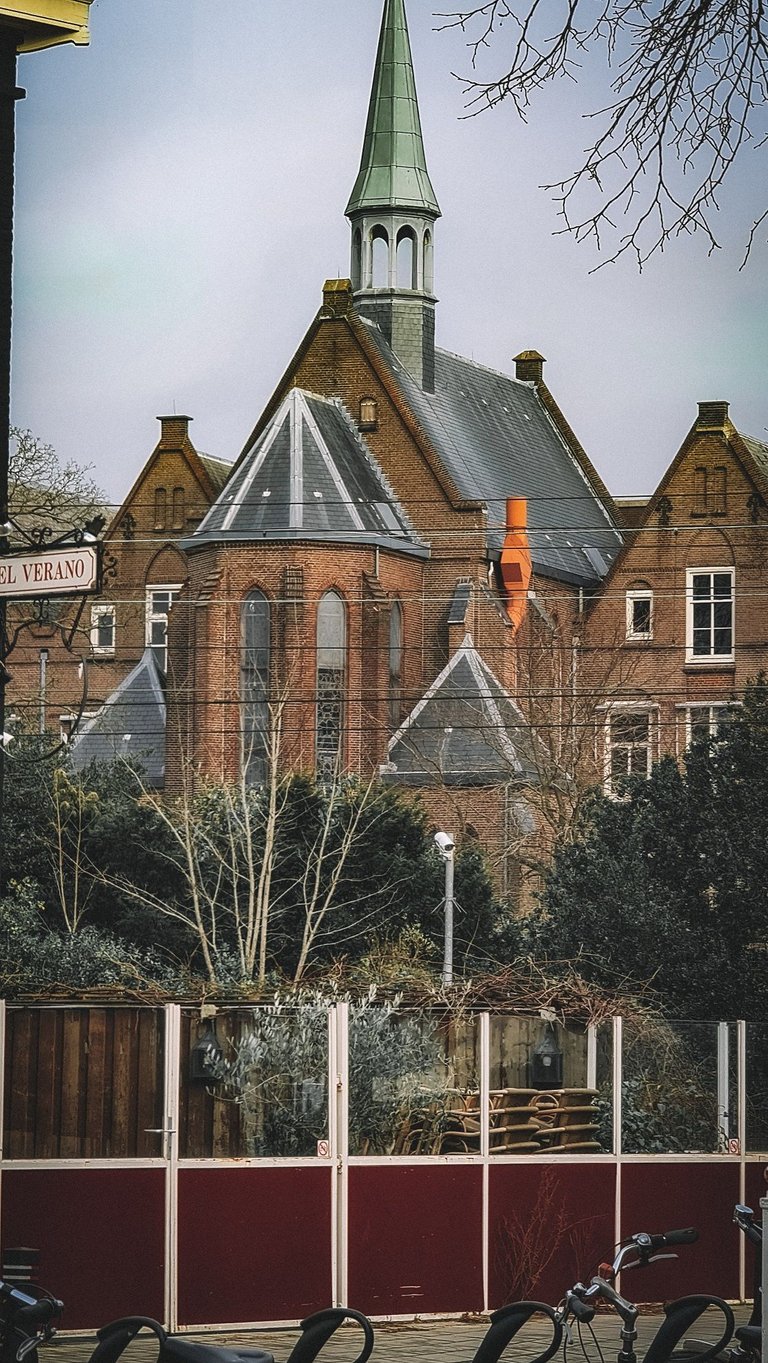 National Monument - Sint-Vituskerk, Catholic Church
I discovered this neo-gothic architectural and historical catholic church called Sint-Vituskerk built in 1844. I saw it from far away and I didn't have time to explore it. Next time...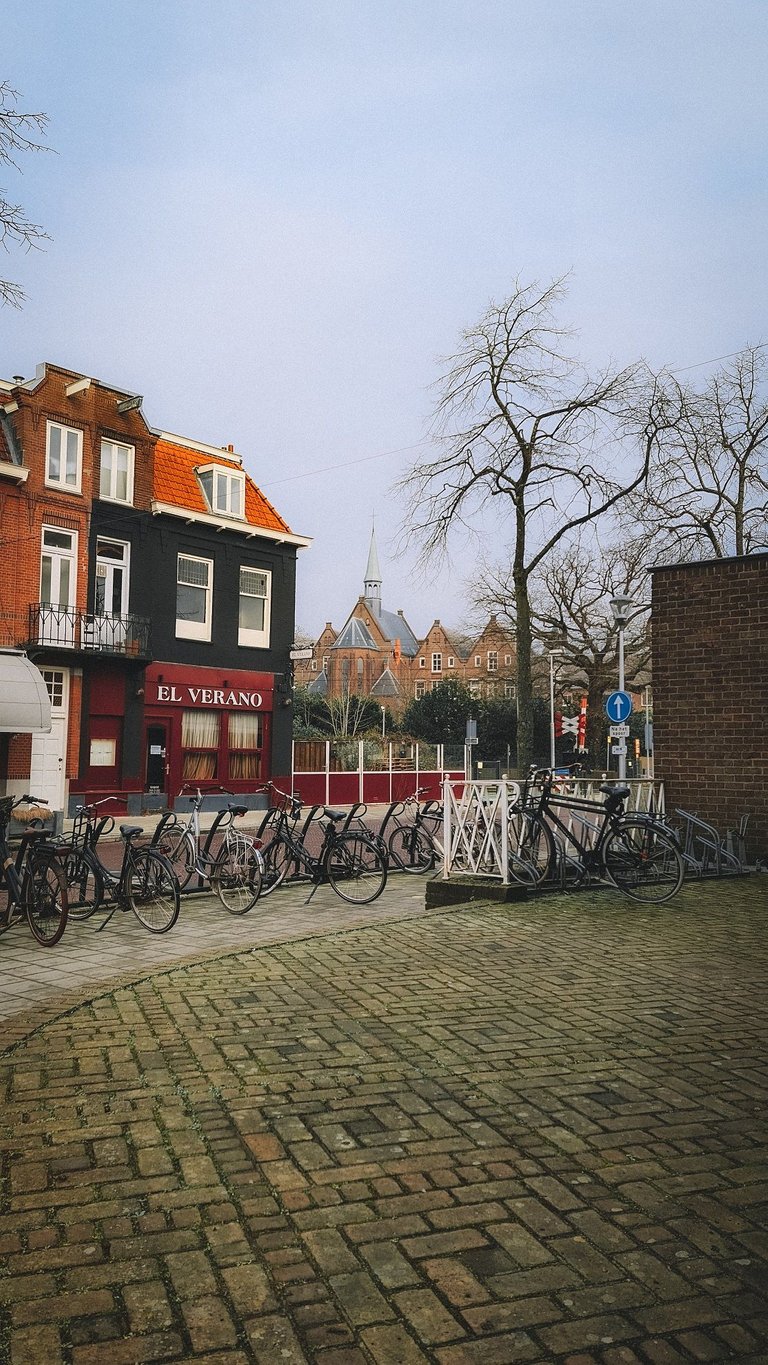 The appointment with the doctor was the same, talk, cry, and talk again... Nothing new...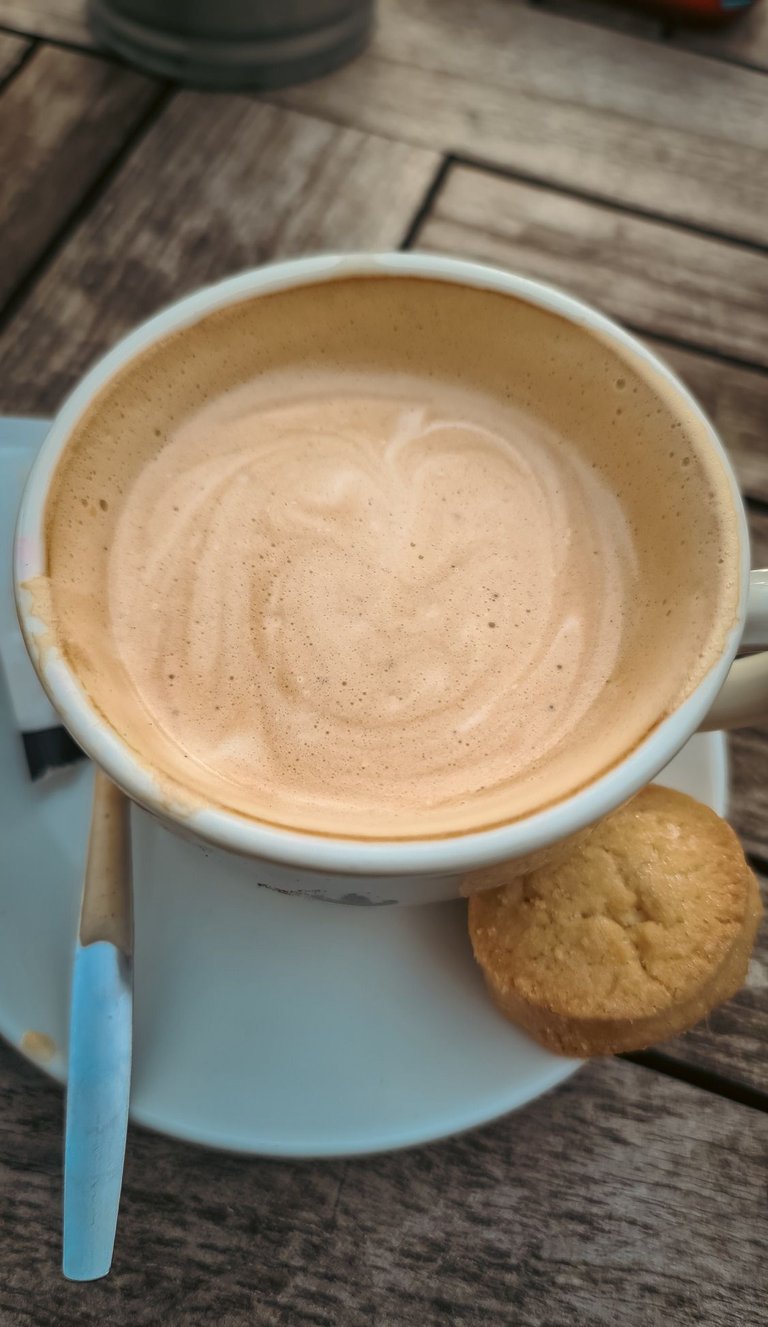 Usual Cappucino...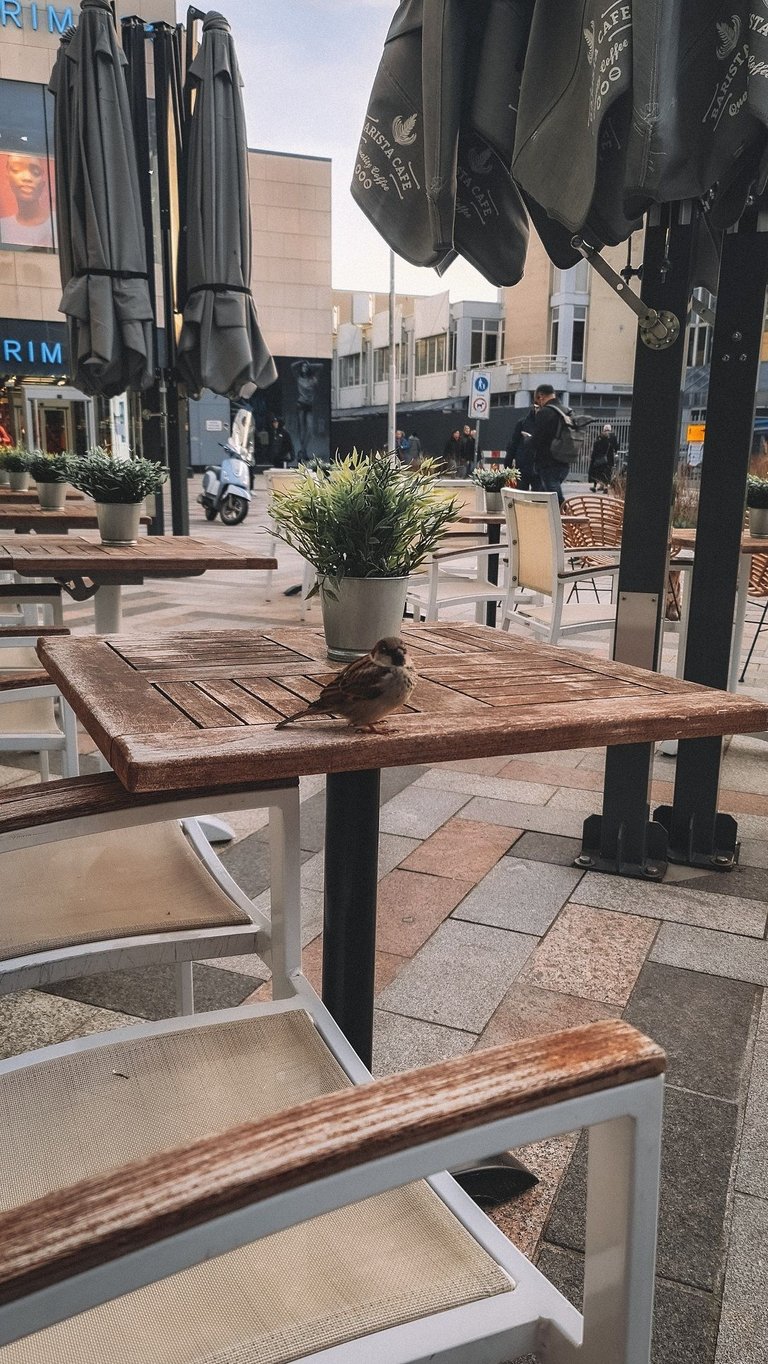 I came back to Almere after 4 hours spent in Bussum. I went to a coffee shop and ordered a cappuccino, my usual coffee. Bussum was a nice experience and when I will be better, definitely gonna visit it again. Until now, Bussum's memory will be staying in my mind...
---
Love
Priyan...
---
I am @priyanarc.... An architect, a dreamer, and a passionate writer who loves to write about life. I try to present my own perspective and experiences. Please leave your feedback and criticism because it's the only way I can know and reach your mind and thought easily...
---
Find me on:
---
All images used are captured by the author...