This is my first post in this community and I'm really excited to contribute something :)
It was a beautiful spring day here in the Pacific Northwest, and I'd been seeing a number of these little guys on my usual trails in and around Portland: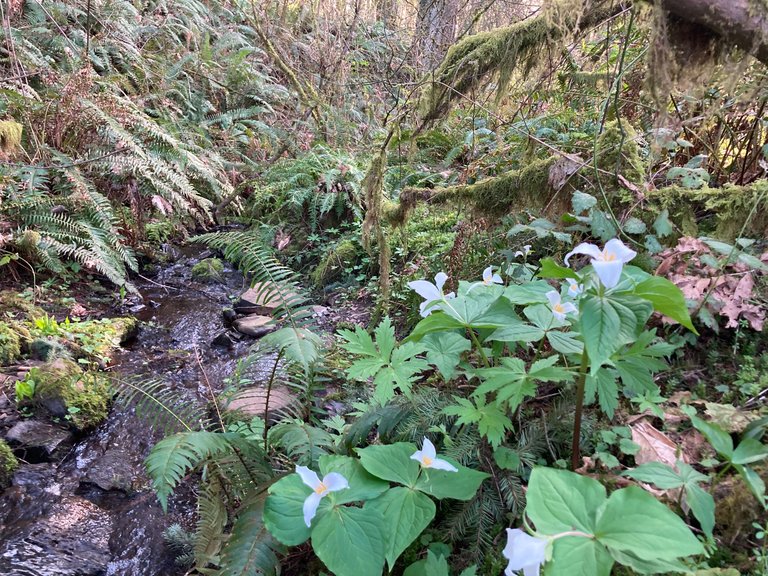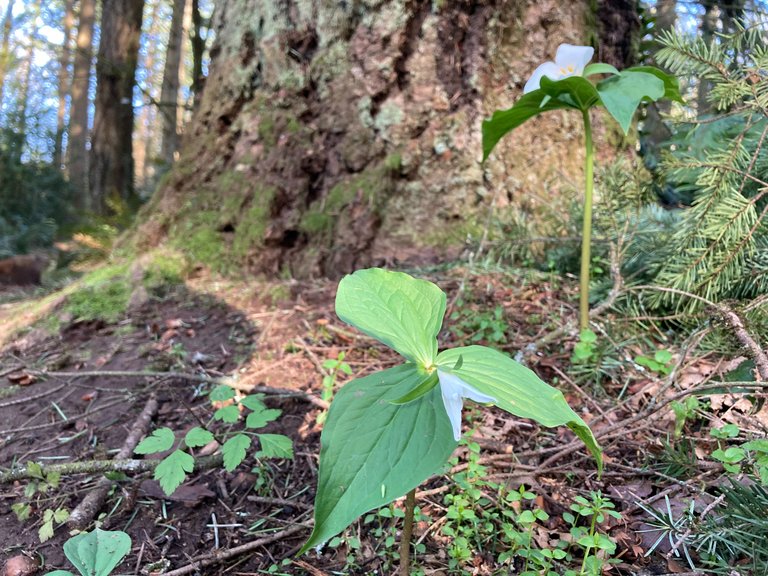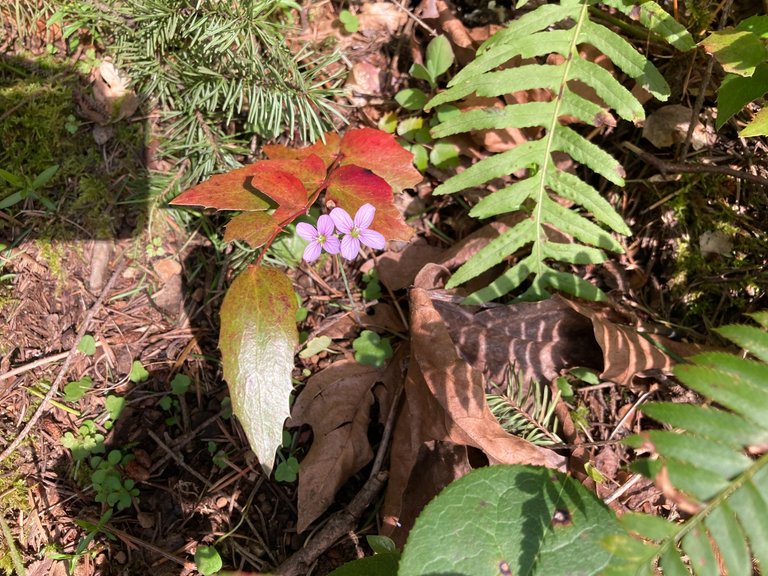 They reminded me of an off-the-Portlander-beaten-path spot that I discovered this past summer, which supposedly boasts a lily field, so off I went.
The park is a charming, cozy, wooded area for families to spend time in the summer, and I vowed to return in the spring to see the fabled lilies blooming in their field. When I was here in the summer it was over 90ºF/32ºC and I was very tempted to swim in the lake, but there was warning of a toxic algae bloom. That didn't stop a lot of people, but I'm the kinda guy who wears my mask indoors if you get my drift.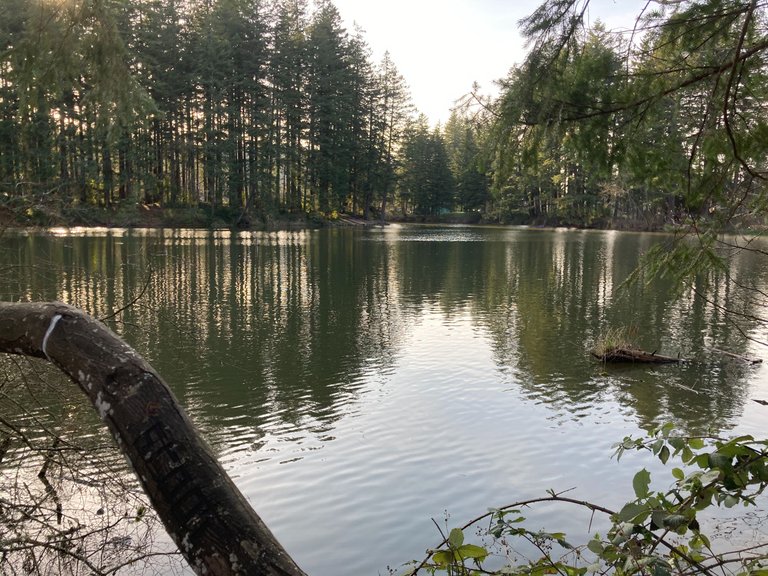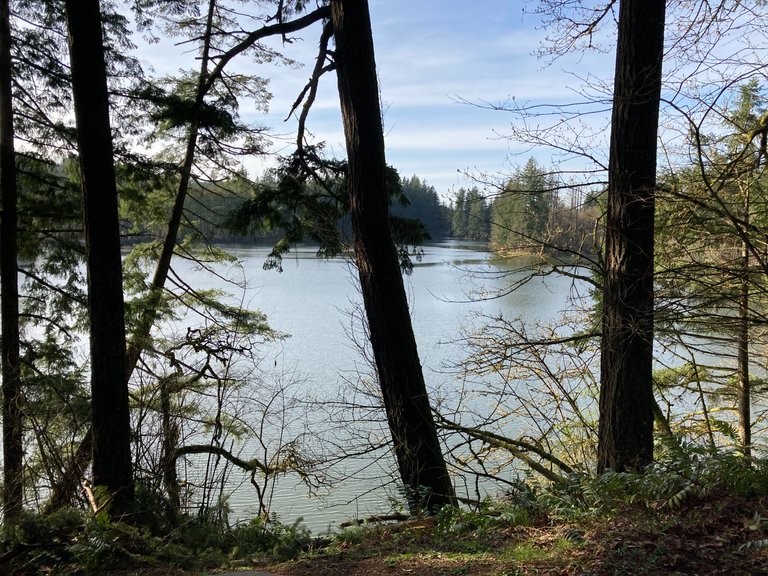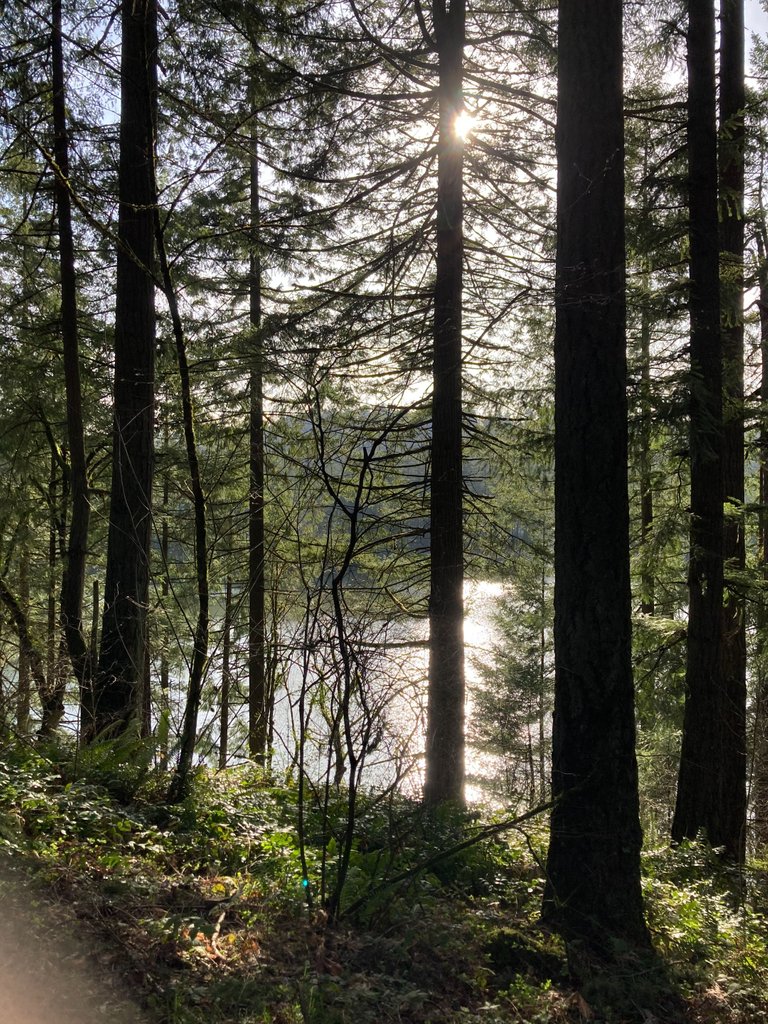 I found this knobby stool to be of particular interest: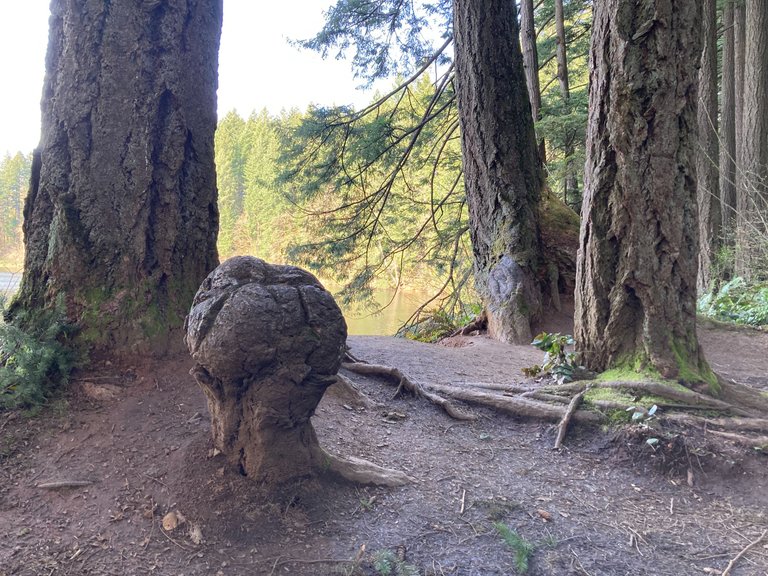 Full disclosure, the lake is artificial: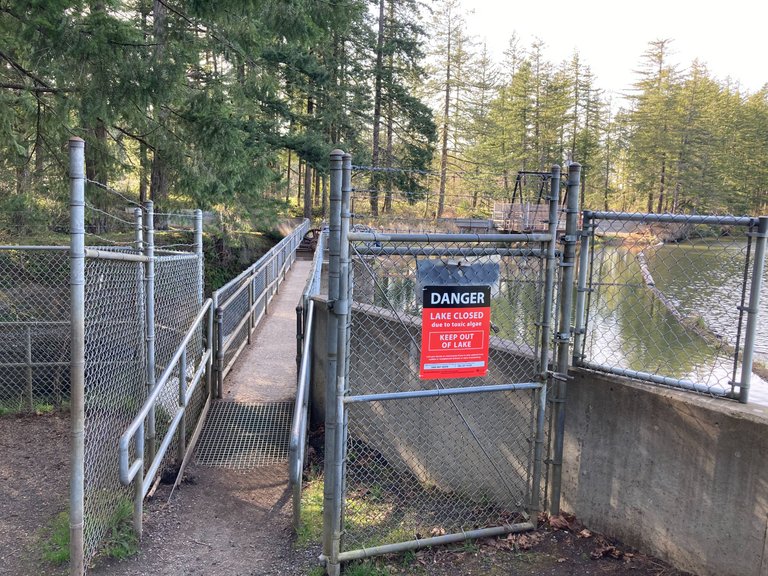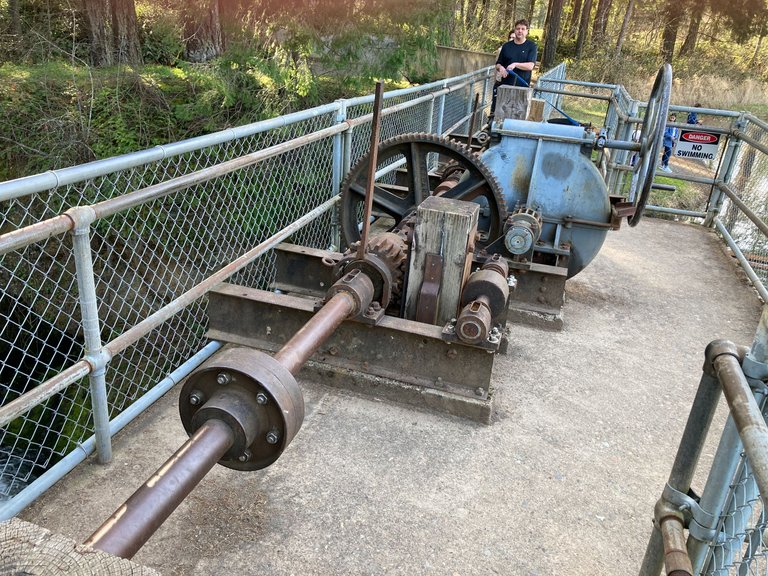 Bindi is bored and wants to move along.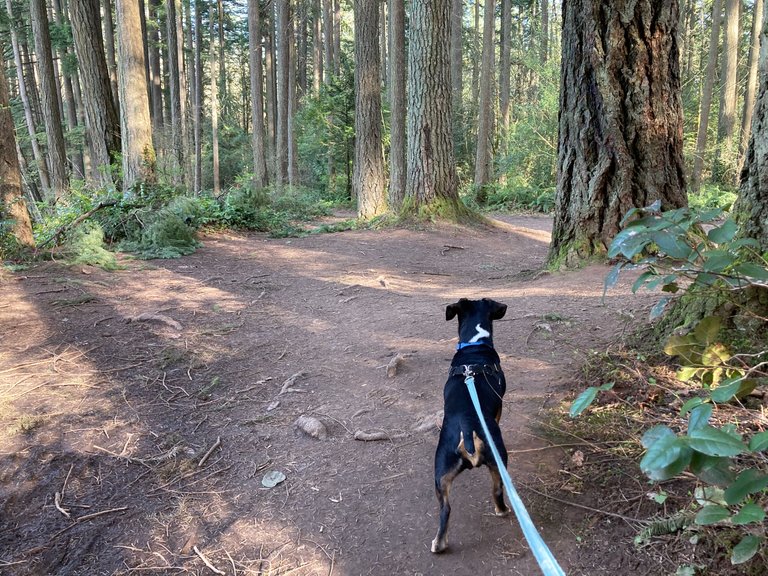 There is a relatively flat trail around the lake, where most of the park's visitors walk and bike.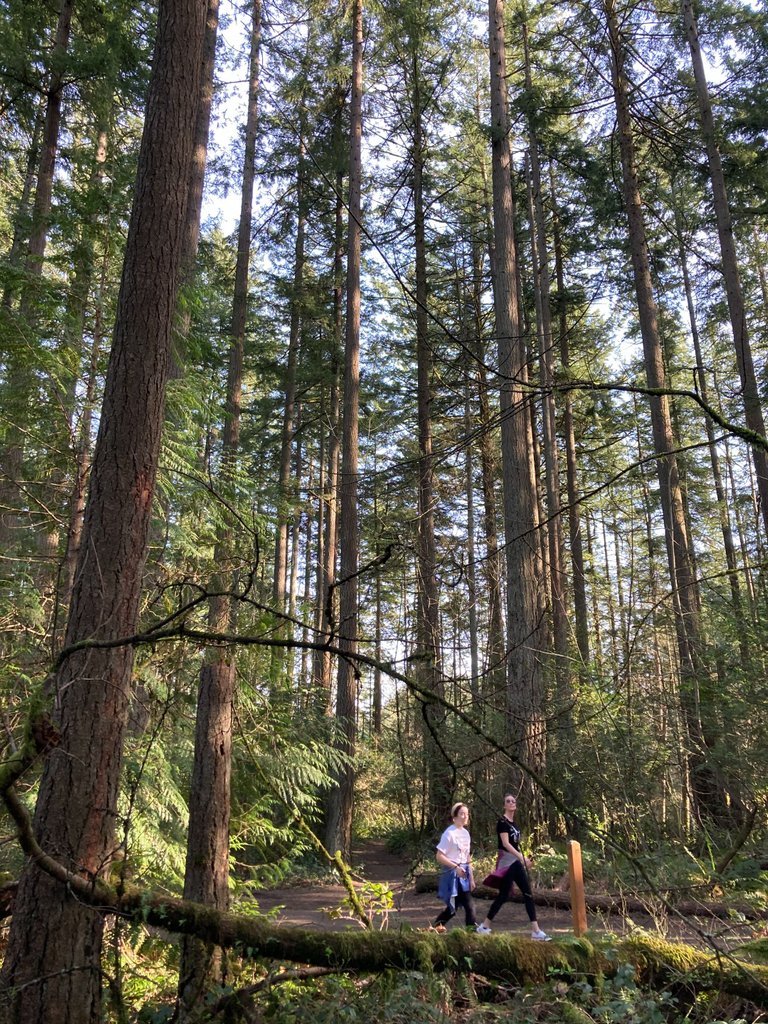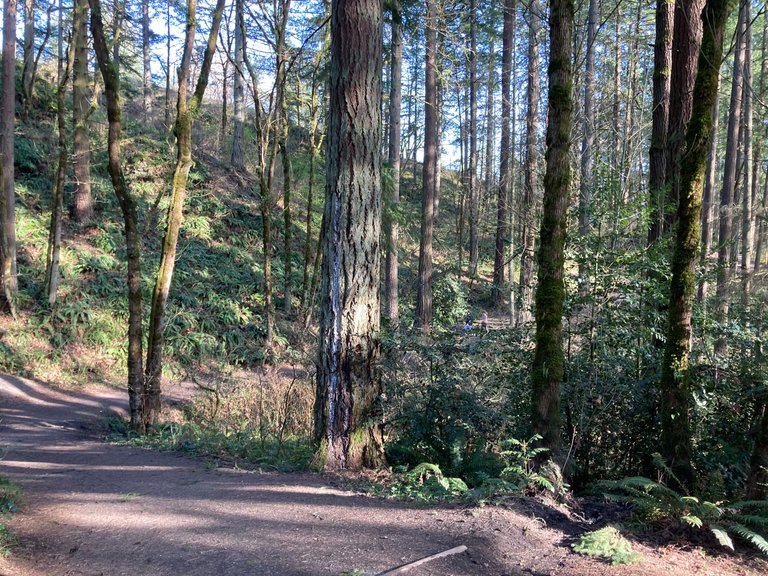 But on the back side of the lake is a hill where the trail gets pretty steep. And then when you've gotten up to the ridge, that's where you take the foot path to ascend even further to the Lily Fields.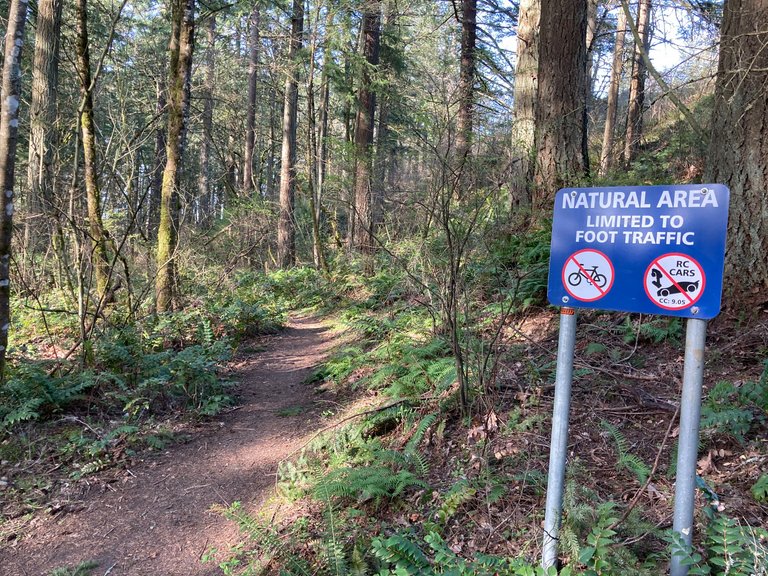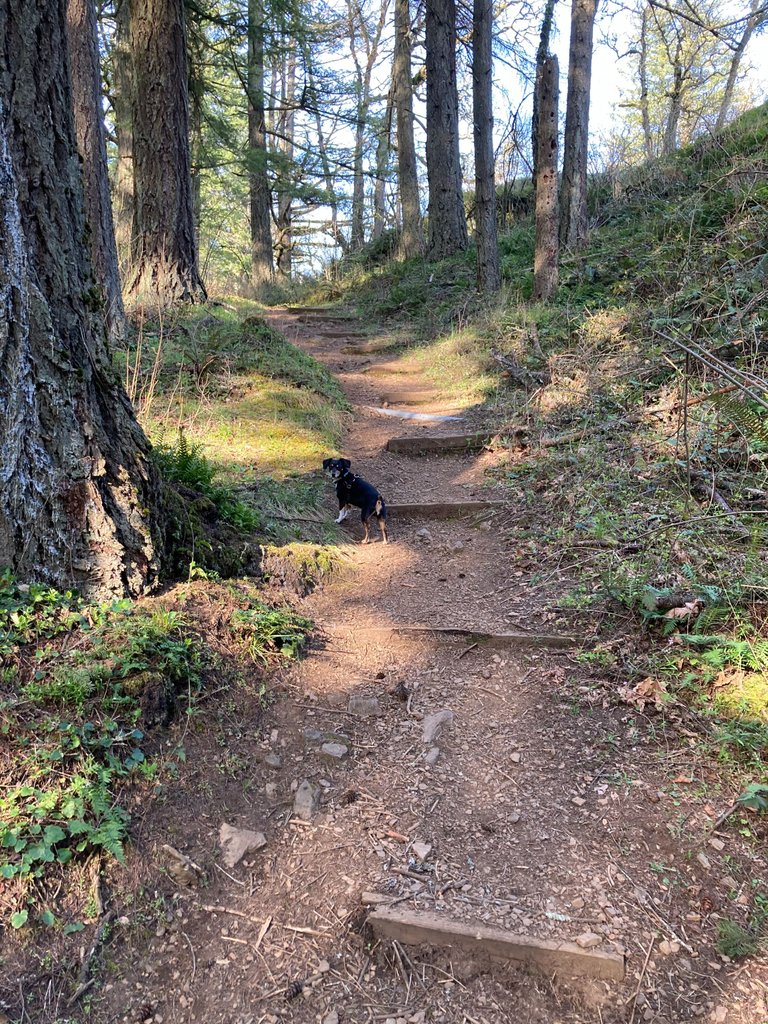 We finally arrived, but alas the field looked no different or flowered since the last time we came here in the fall.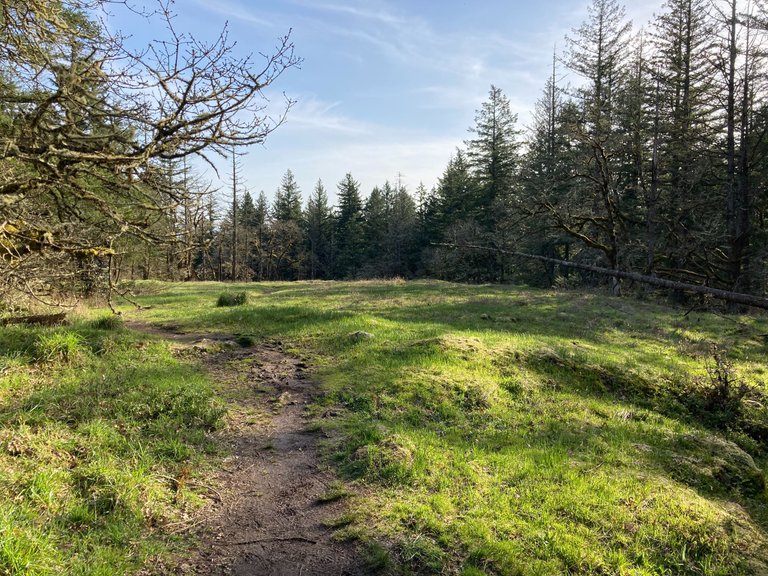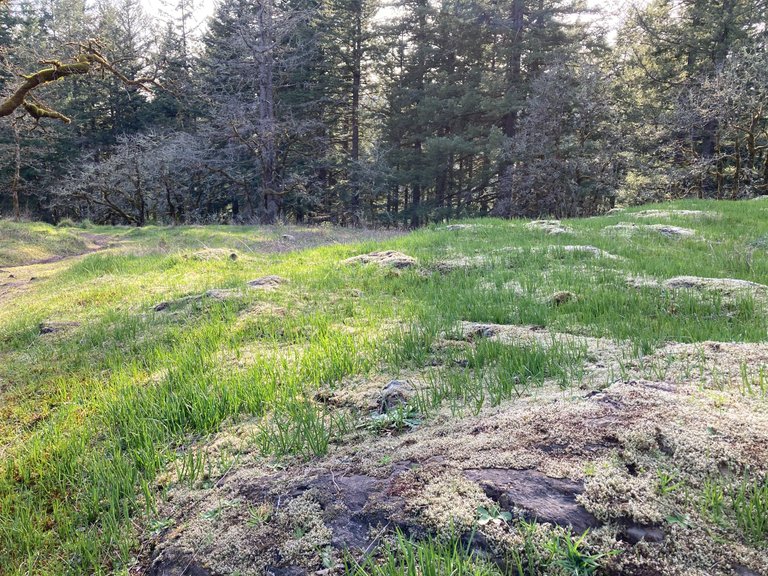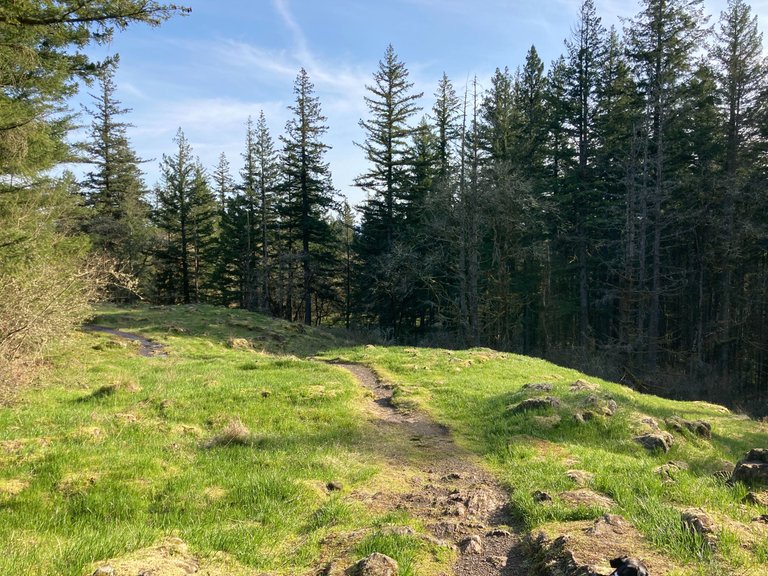 I asked a group of locals if I was there too early and they said yes, typically late April to early May is when the flowers are blooming. So I now have a date to return; lucky for me this place is only a 30 minute drive away.
On the descent back down to the lake I got some great pictures of the sun coming through the trees in all its Pacific Northwest glory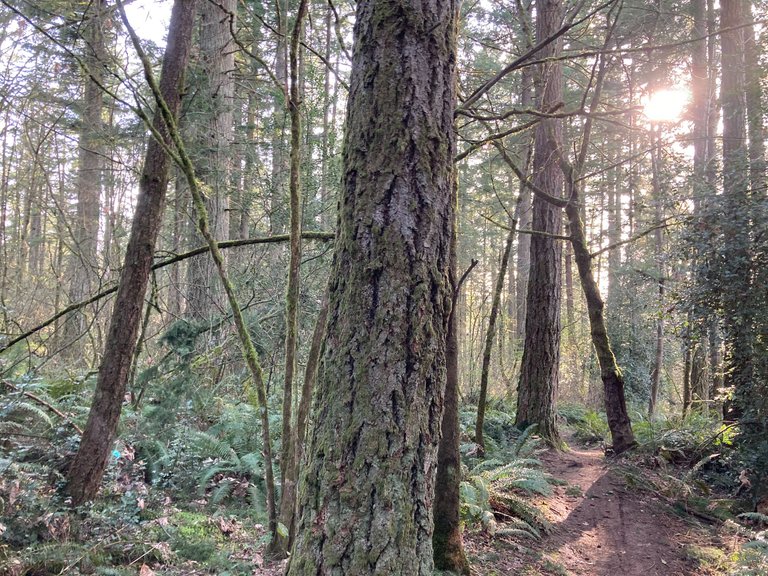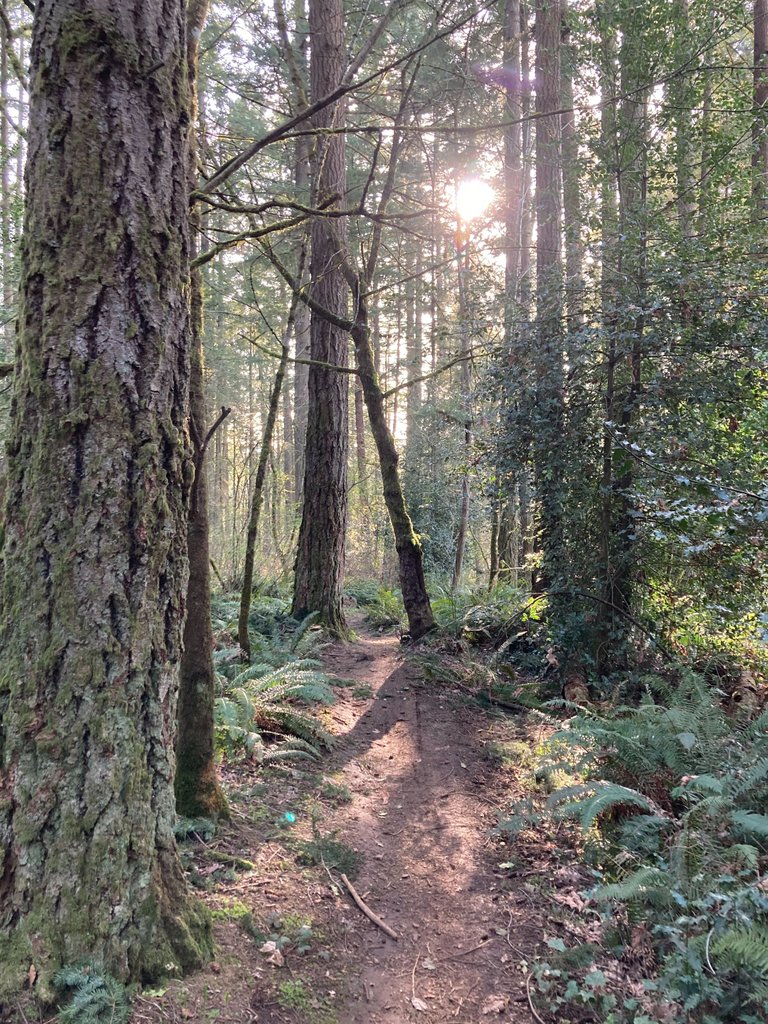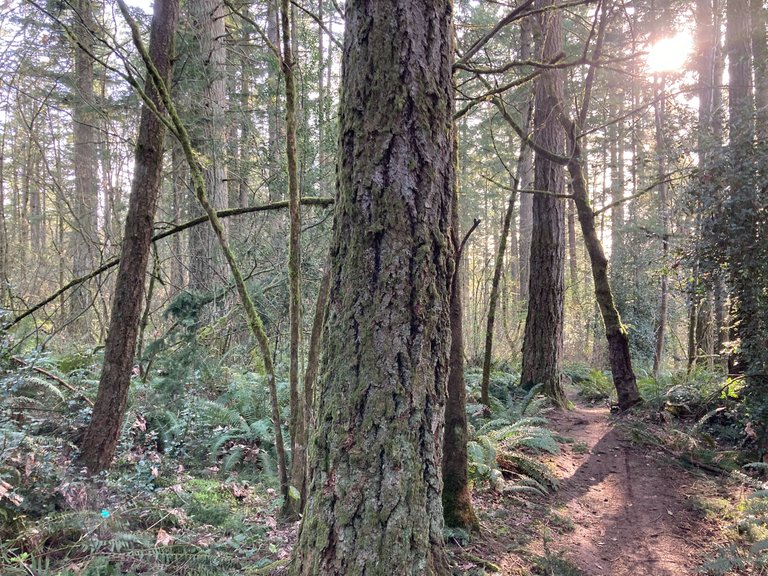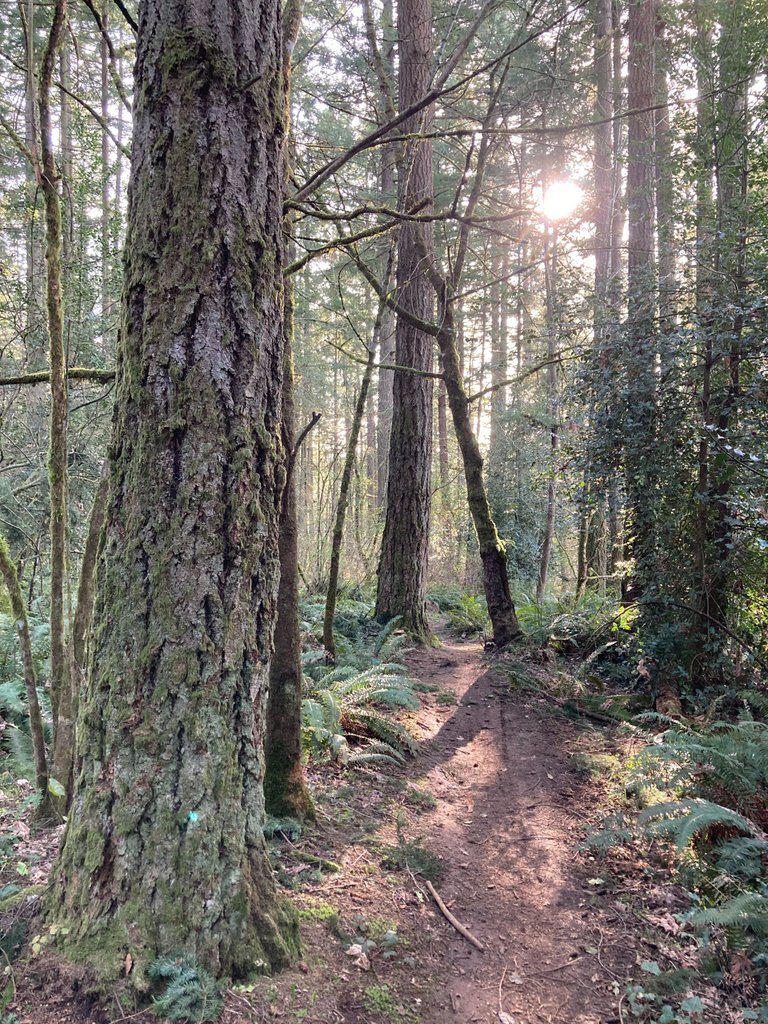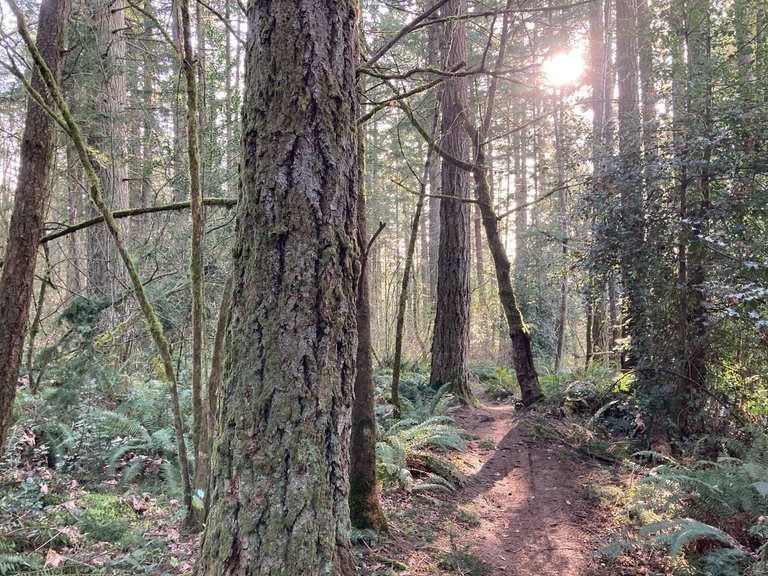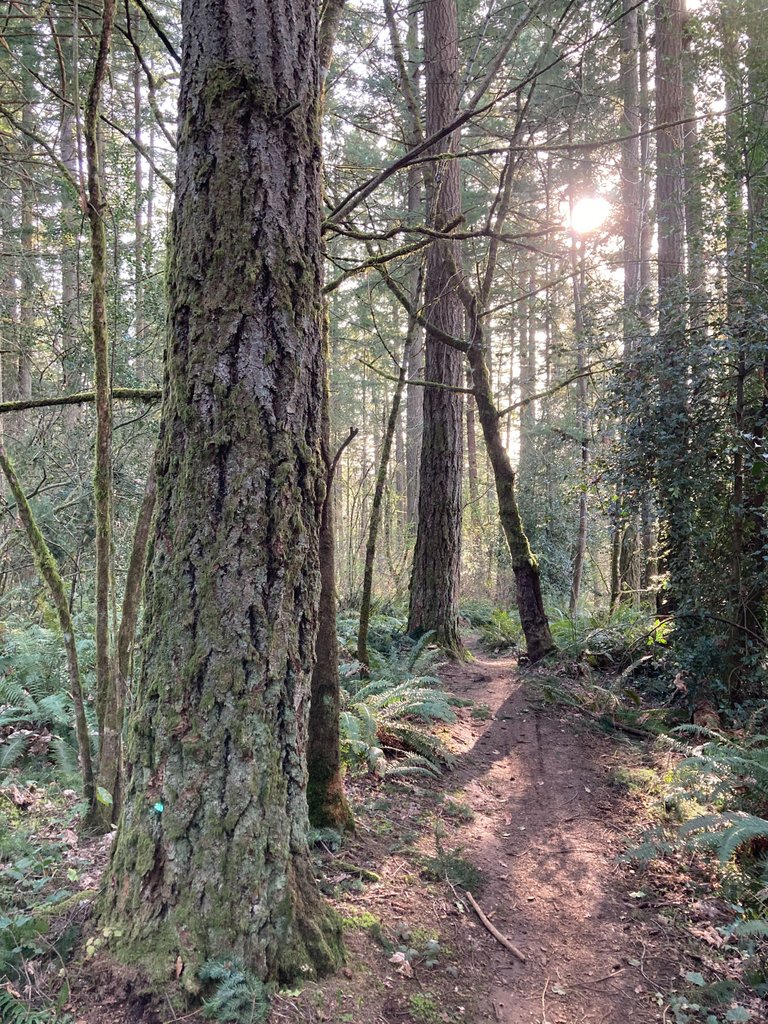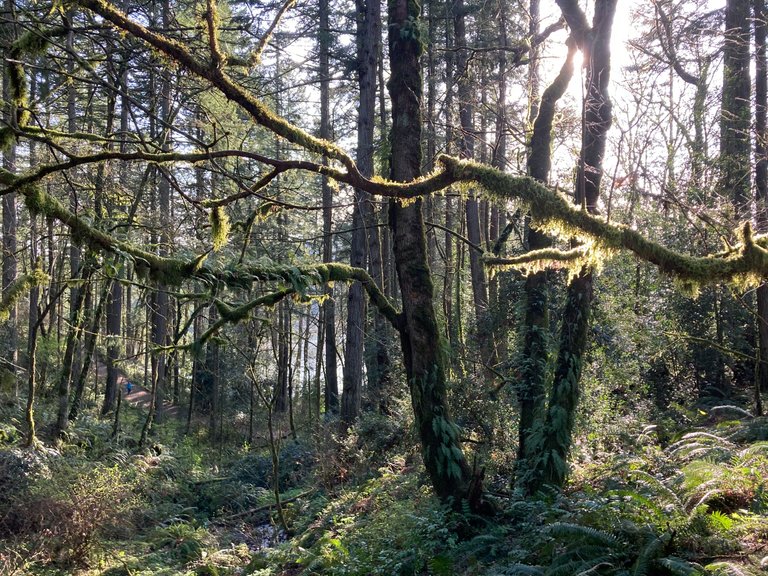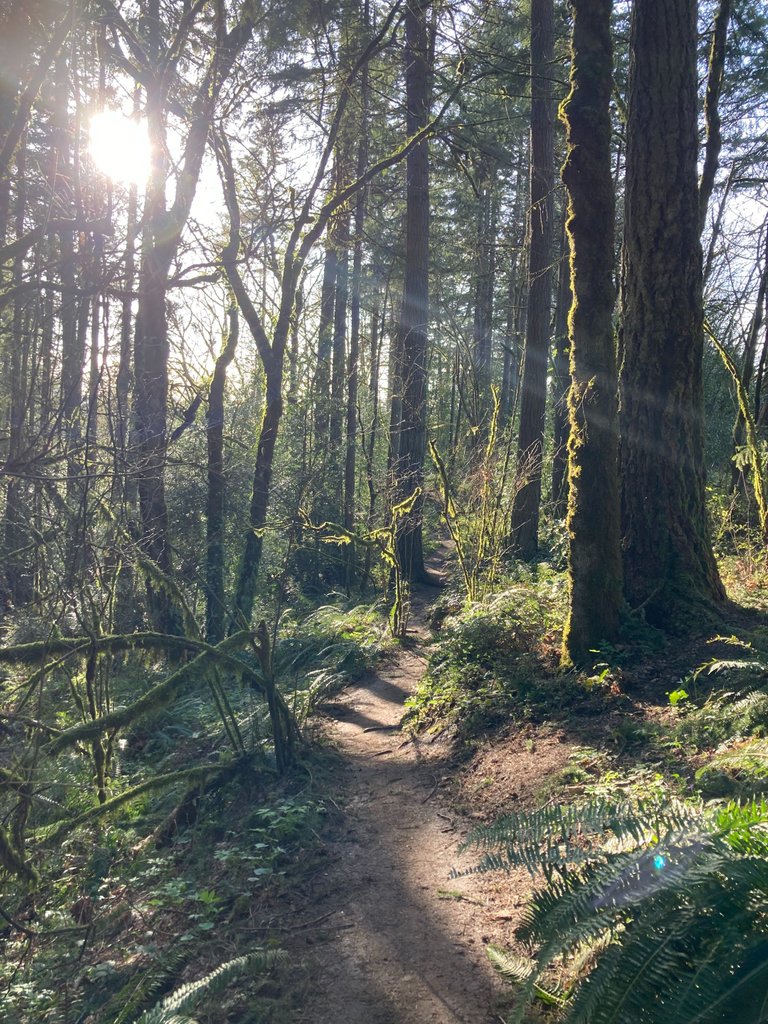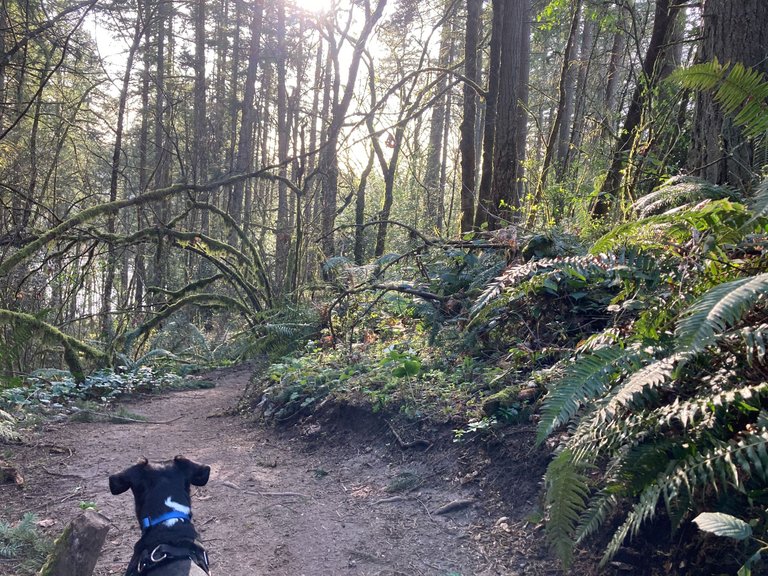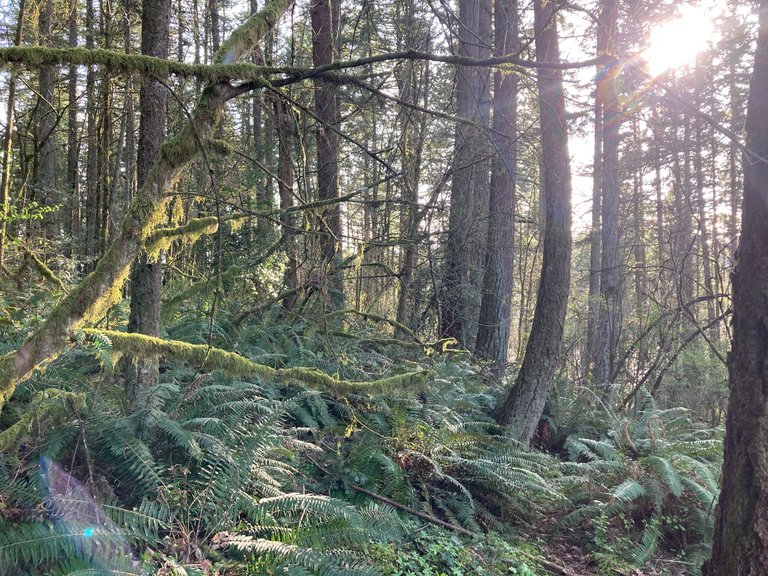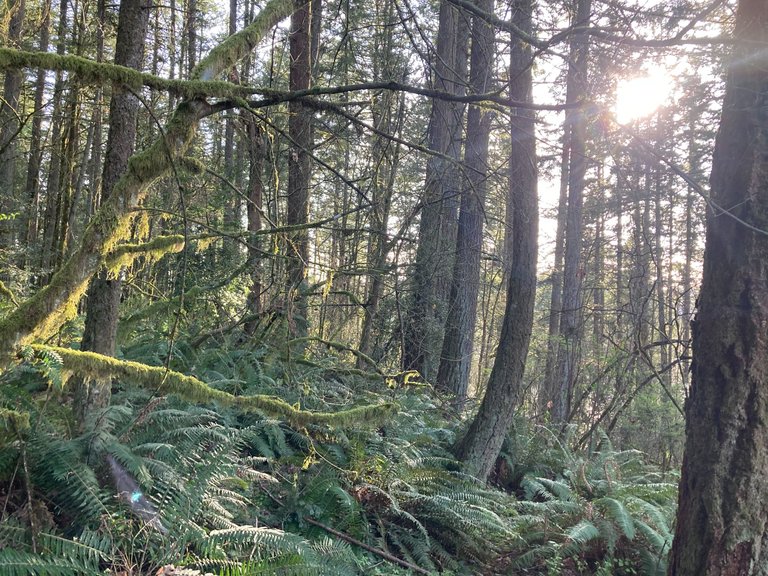 To Be Continued?...