My Travel Blog
Sunset in Butterfly Valley 🦋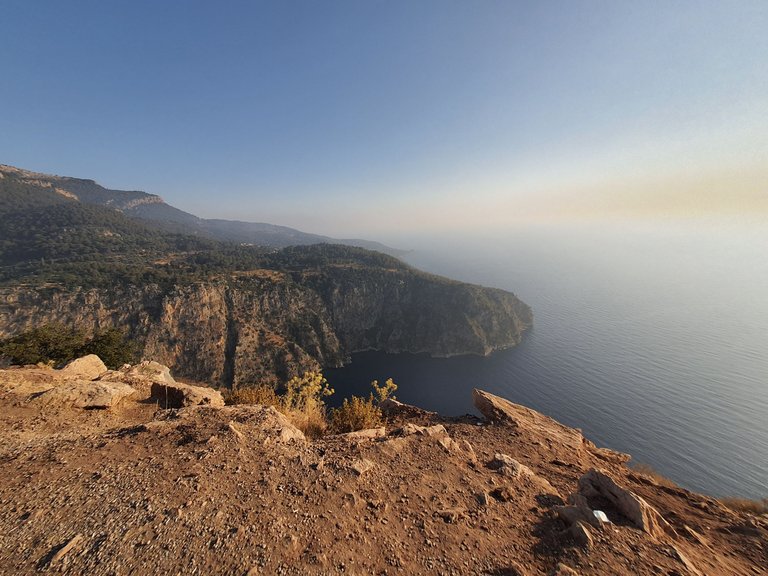 Hello to all who love to travel,
I had never watched the sunset from the valley before. It was quite an unforgettable moment for me. This perfect place that I will tell you about is in Turkey/Mugla, where I live. I found this place because I love to travel and always want to see new places. It is half an hour away from the settlement and you can reach it by car by climbing steep slopes.
Gezmeyi seven herkese merhaba,
Daha önce vadiden güneş batımını hiç izlememiştim. Benim için oldukça unutulmaz bir andı. Sizlere anlatacağım bu mükemmel yer yaşadığım yer olan Türkiye/Muğla'da. Gezmeyi çok sevdiğim ve her zaman yeni yerler görme isteğim sayesinde burayı buldum. Yerleşim yerinden yarım saat uzaklıkta ve araba ile dik yokuşlar çıkarak ulaşabiliyorsunuz.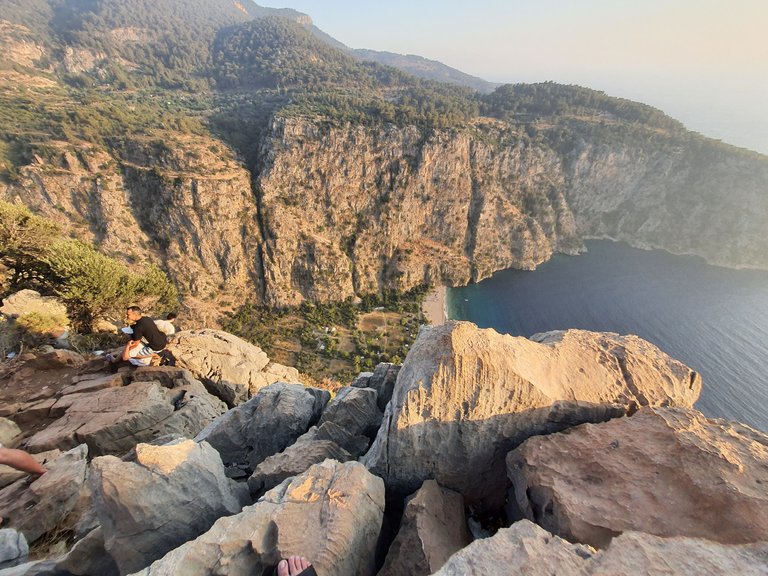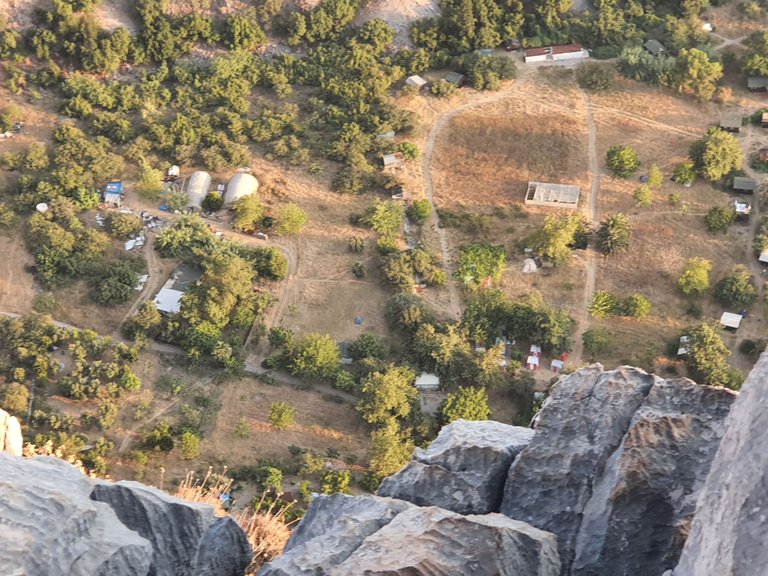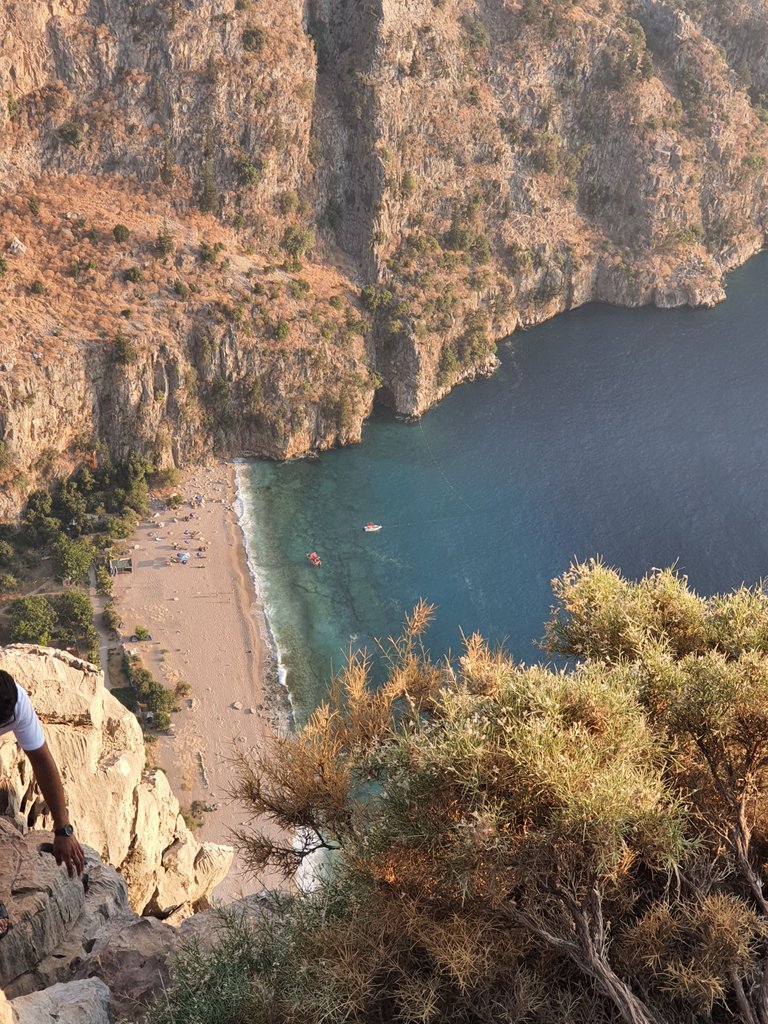 Since I had never been to the Butterfly Valley before, I did not know what a view I would encounter here. But I can say that the view I saw when I reached the peak of the valley fascinated me. The landscape was like a perfectly drawn painting by a very professional artist.
Kelebekler vadisine daha önce hiç gelmediğim için burada ne gibi bir manzara ile karşılaşacağımı bilmiyordum. Fakat vadinin tepe noktasına ulaştığımda gördüğüm manzara beni büyüledi diyebilirim. Çok profesyonel bir ressamın mükemmel şekilde çizilmiş bir tablosu gibiydi manzara.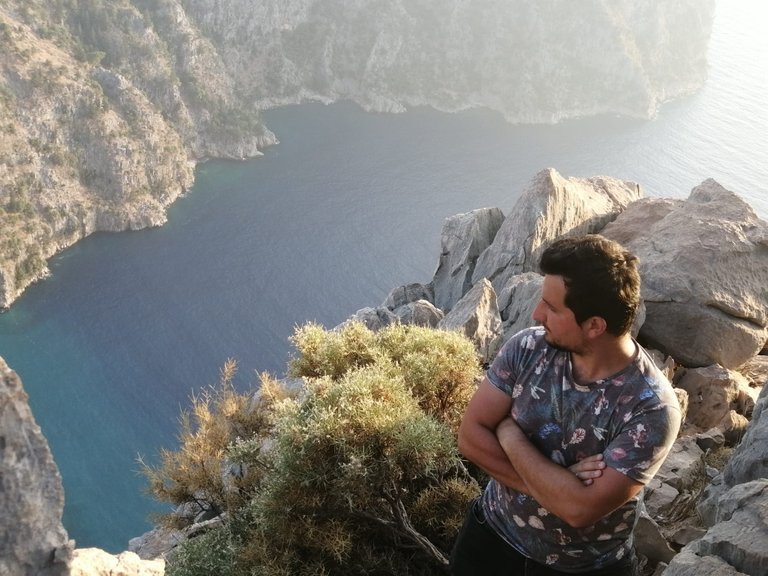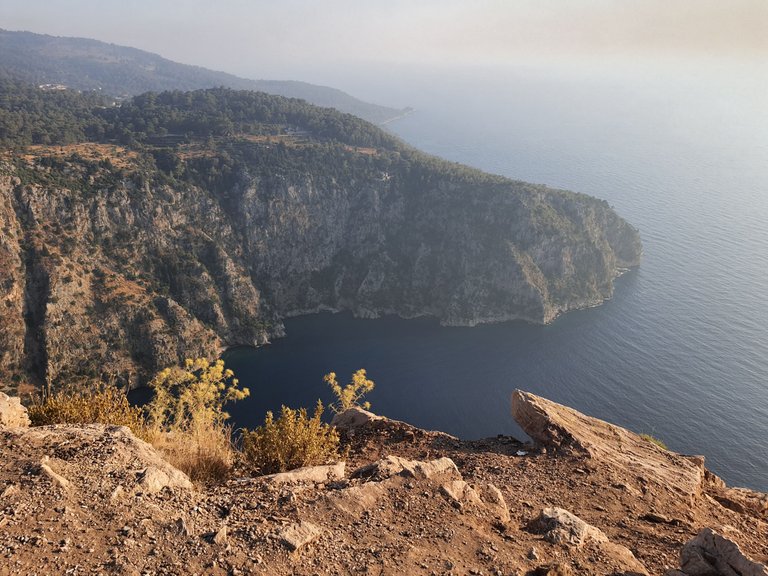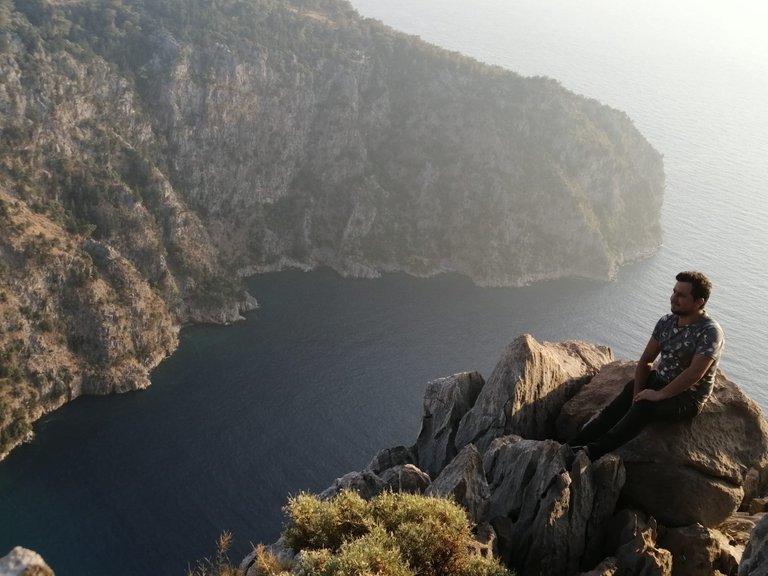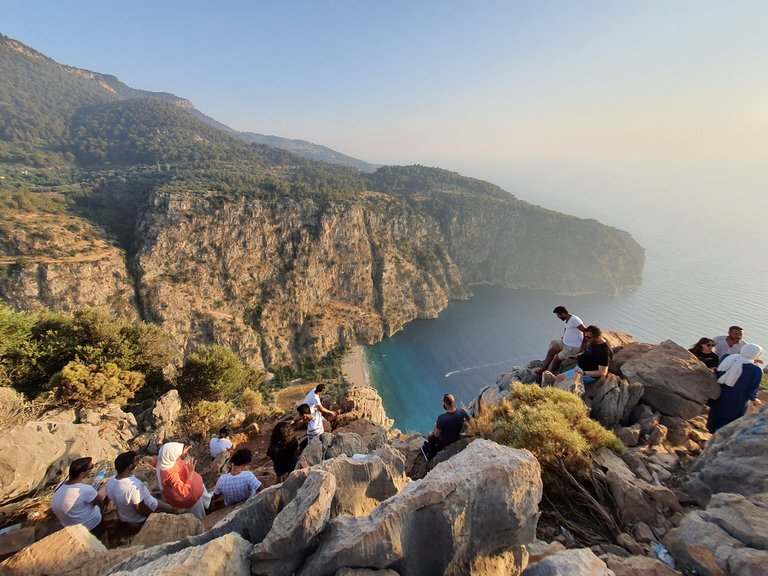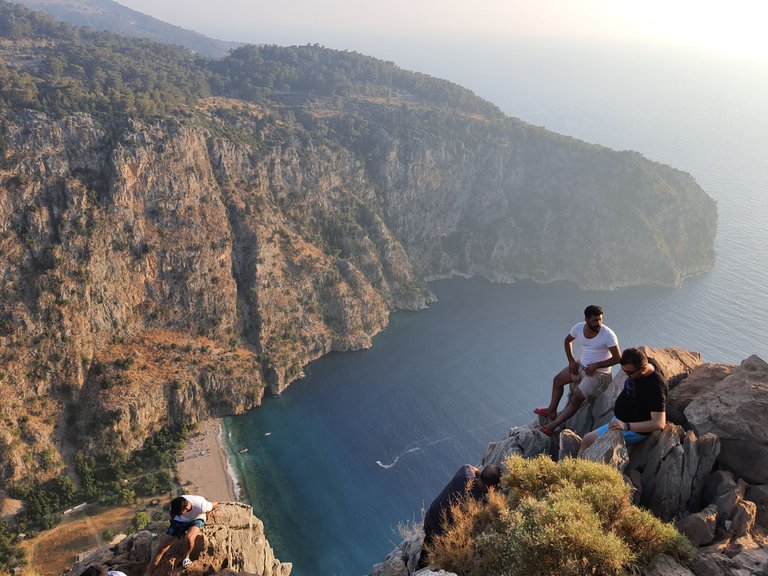 Of course, most people ignore this danger. They took pictures as if they were flying in the air. As a traveler, I didn't put myself in much danger. 😊 Still, I didn't leave without taking a few pictures.
Tabi çoğu insan bu tehlikeyi göz ardı ederek. Sanki havada uçuyormuş gibi fotoğraf çektirdiler. Ben bir gezgin olarak kendimi çok tehlikeye atmadım. 😊 Yine de birkaç fotoğraf çekilmeden oradan ayrılmadım.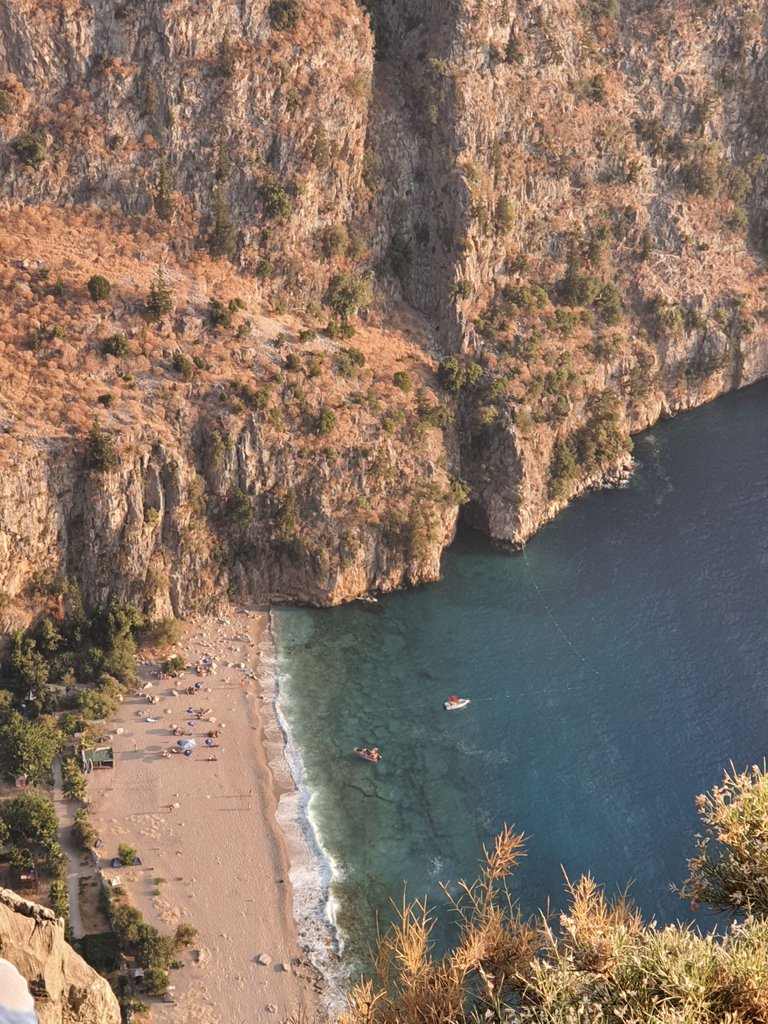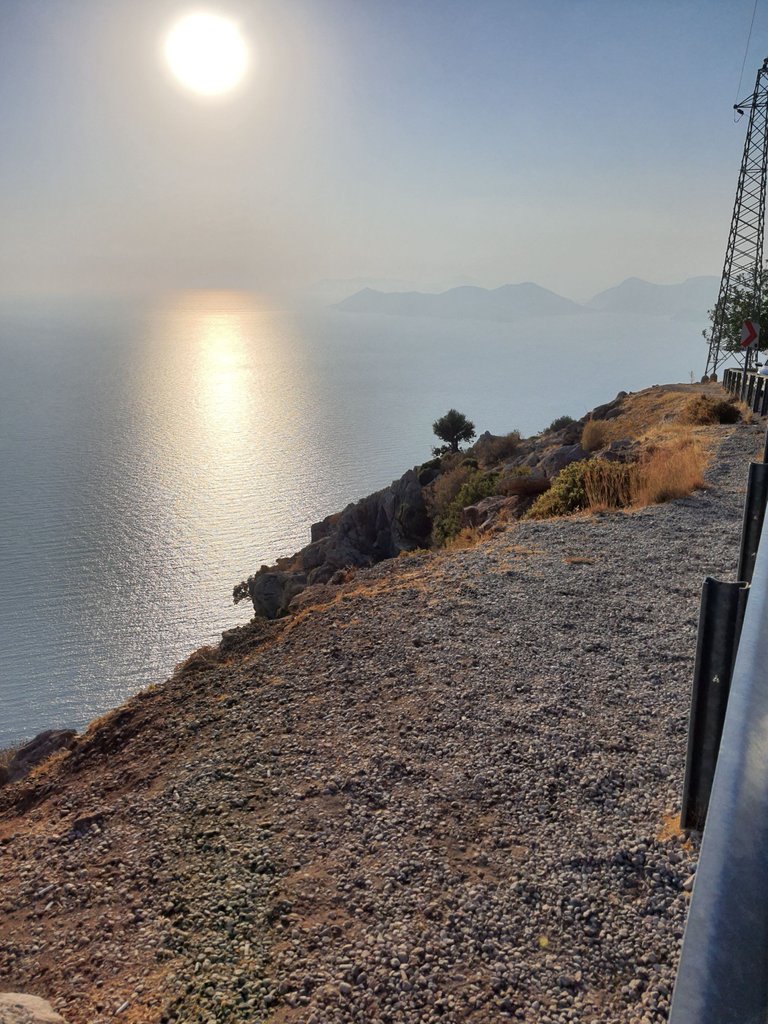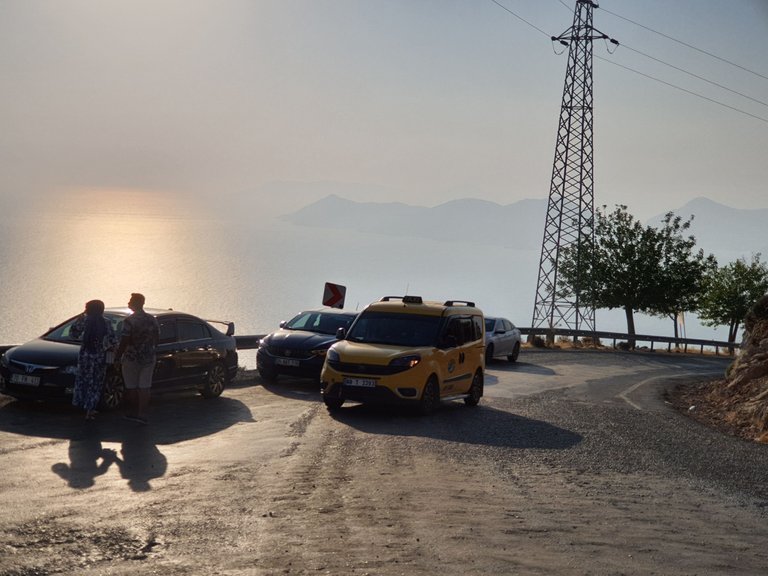 Butterfly Valley got its name from the butterflies found here. But here I learned that after the human population increased, the butterflies were drawn to the interior of the valley. That's why I couldn't see the butterflies during this trip. But I felt like a butterfly in front of this landscape.
Kelebekler vadisi ismini burada bulunan kelebeklerden almış. Fakat burada insan nüfusunun artmasından sonra kelebeklerin vadinin iç kısımlarına doğru çekildiğini öğrendim. Bu yüzden bu gezim sırasında kelebekleri göremedim. Ama kendimi bu manzara karşısında bir kelebek gibi hissettim.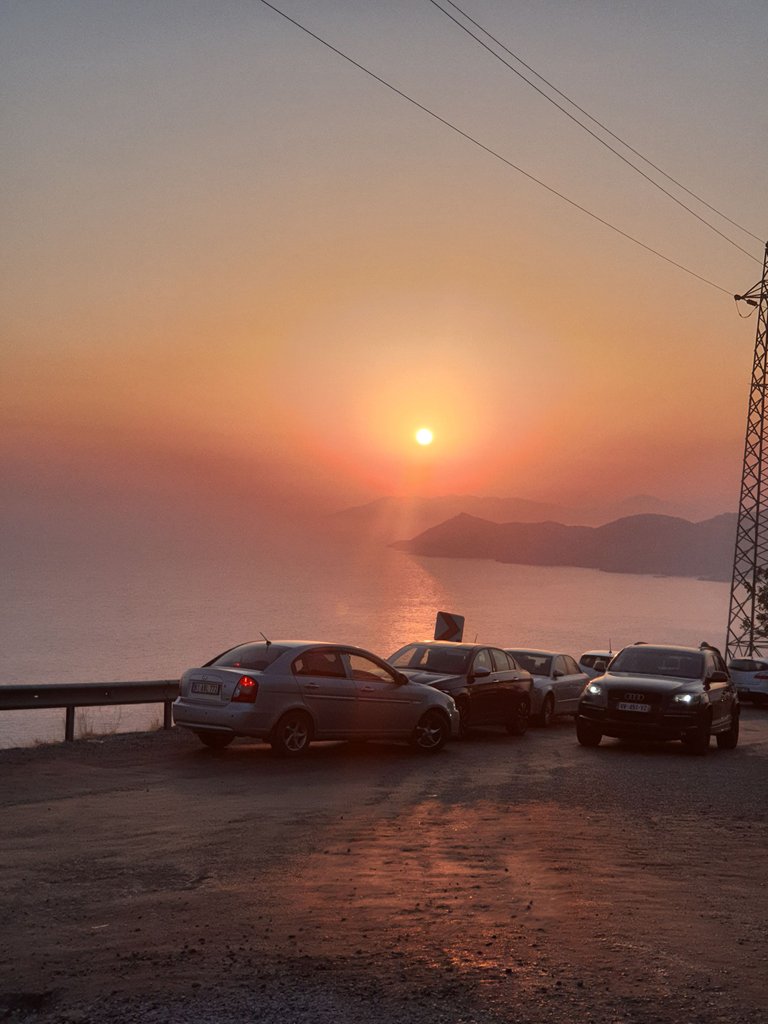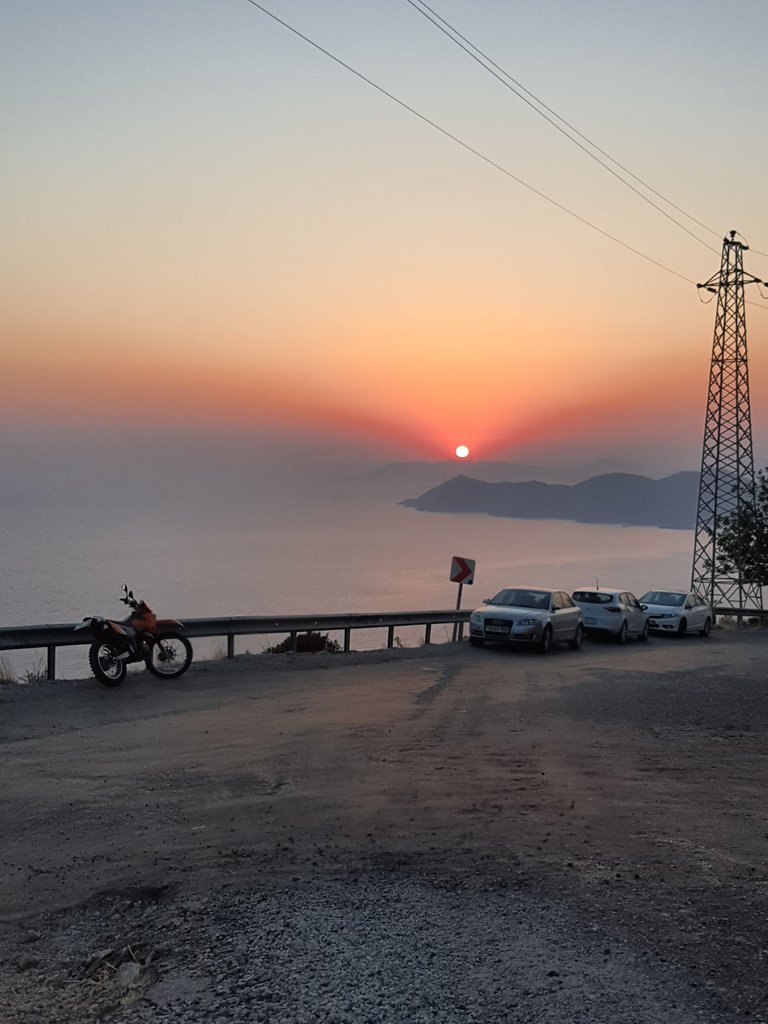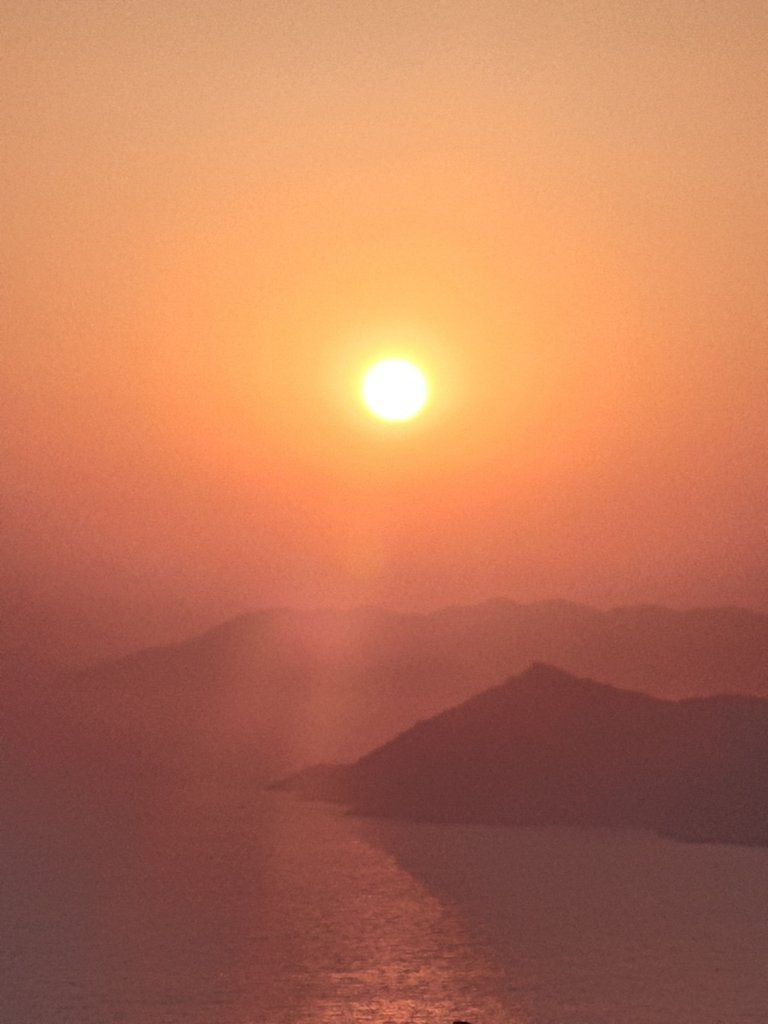 I watched the view for a long time over the valley. Since one of my hobbies is using drones, I tried to fly my little drone. Of course, because the weather was very windy, I could not fly stably.
Vadi üzerinde uzun bir süre manzarayı seyrettim. Hobilerim arasında drone kullanmak olduğundan küçük dronumu uçurmaya çalıştım. Tabi ki hava çok rüzgârlı olduğundan stabil şekilde uçuramadım.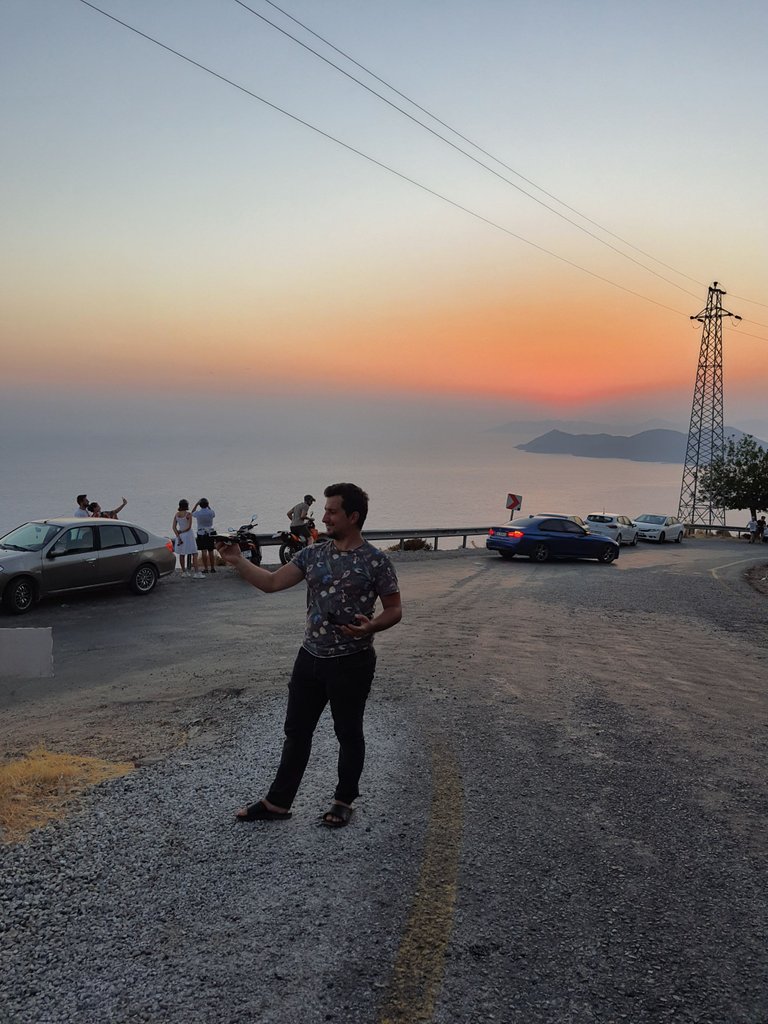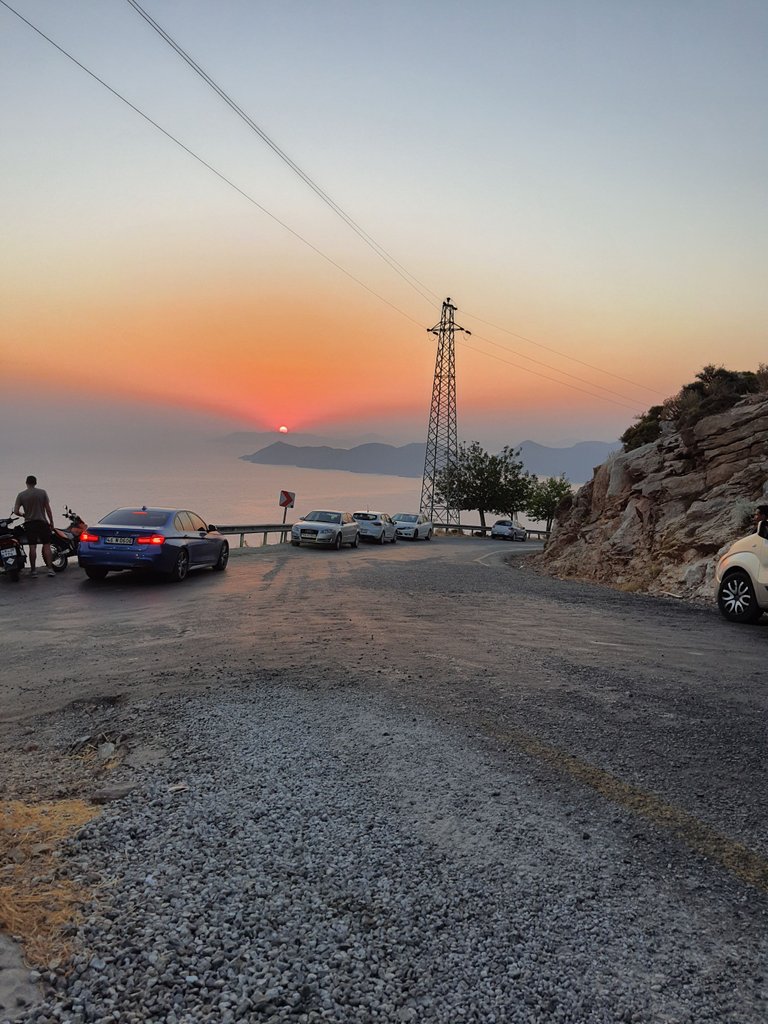 Slowly the sun was advancing. Watching the sunset is among my other hobbies. That's why I put my pop-up chair by the roadside. I started to watch the movement of the sun. The sun was going behind the mountains. It produced very beautiful landscapes. Later, the sun gave way to the moon. After sunset, I could still see that orange color in the sky.
Yavaş yavaş güneş ilerliyordu. Gün batımını izlemek benim diğer hobilerim arasındadır. Bu yüzden açılır sandalyemi yol kenarına koydum. Güneşin hareketini izlemeye başladım. Güneş dağların arkasına doğru gidiyordu. Ortaya çok güzel manzaralar çıkardı. Daha sonrasında güneş yerini aya bıraktı. Güneş battıktan sonra hala gökyüzünde o turuncu rengi görebiliyordum.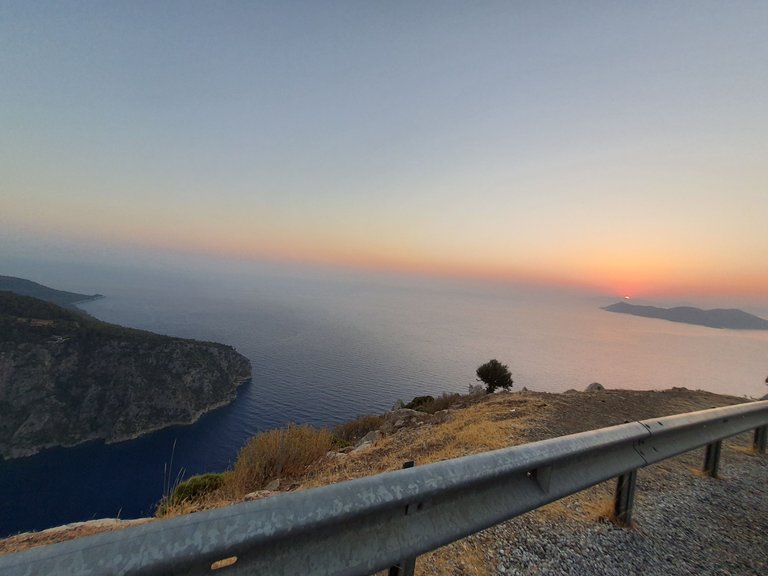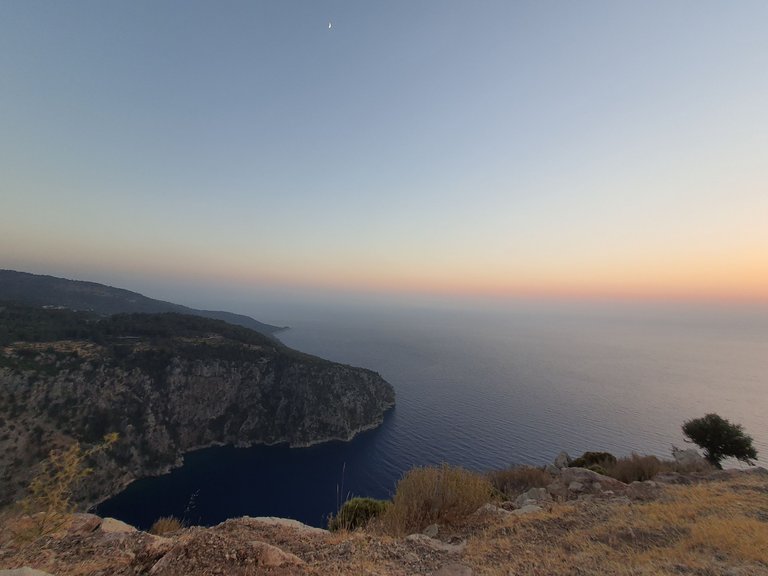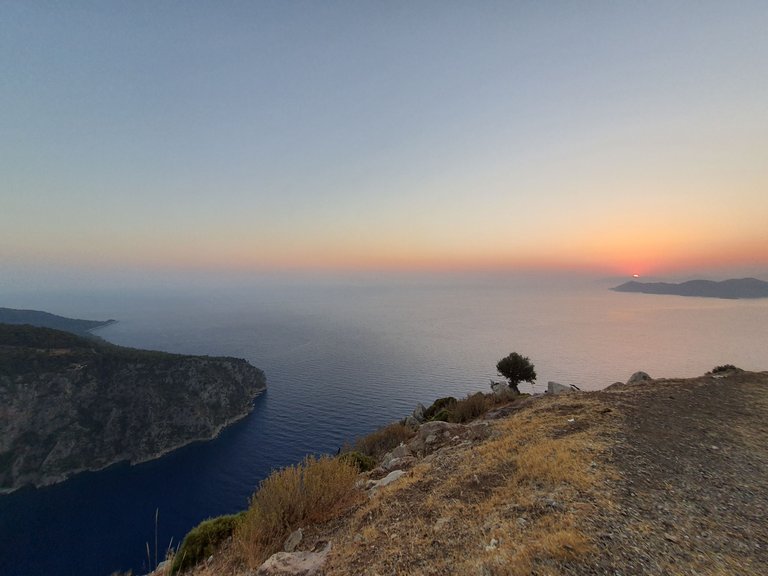 Watching the sunset from this height and the Butterfly Valley was simply magnificent for me. I watched the quiet and calm scenery that emerged after the sun went down, perhaps for hours. It makes me happy to share the places I have visited with you. I hope you liked the valley of butterflies and my sharing. See you on my next travel blog.
Bu yükseklikten ve Kelebekler vadisinden gün batımını izlemek benim için tek kelimeyle muhteşemdi. Güneş battıktan sonra ortaya çıkan sessiz ve sakin manzarayı belki de saatlerce izledim. Gezdiğim yerleri sizlerle paylaşmak beni mutlu ediyor. Umarım sizlerde kelebekler vadisini ve paylaşımımı beğenmişsinizdir. Bir sonraki gezi bloğumda görüşmek üzere.
Stay Healthy. Goodbye.