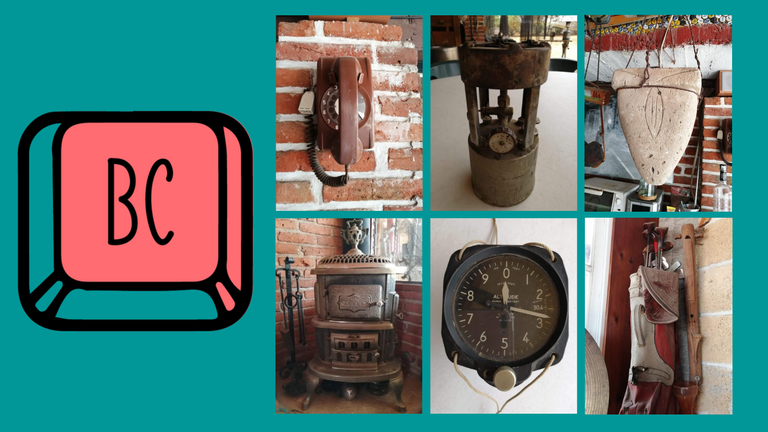 ---
English
Hello everyone! I'm delighted to be sharing this post with you. The last few days, I have been struggling to come up with ideas for my blog. I've been swamped and also a little tired.
Looking at some pictures that I took about nine months ago, I got the idea of sharing them with you, but I decided to make a challenge in this beautiful community, and with a challenge, here are the details:
Take 5 to 10 photos of antiques that you have in your house.
Photos must be taken by you and be original.
They don't have to be professional photos. This is not a photography challenge.
Write a short description of every item.
On your post, please tag @aliento or me, so I don't miss your entry.
Upvotes are not guaranteed but will give some love to the posts that I like the most.
Share your posts on Twitter, Facebook, Reddit, or your favorite social media site.
Share your posts on the Smile Discord Server.
Below I will give you an example with the photos I took.
Español
¡Hola a todos! Estoy encantado de compartir este post con ustedes. Estos últimos días me ha costado mucho sacar ideas para mi blog. He estado agobiado y también un poco cansado.
Mirando unas fotos que hice hace unos nueve meses, se me ocurrió compartirlas con vosotros, pero decidí hacer un reto en esta bonita comunidad y con un desafío, aquí están los detalles:
Haz de 5 a 10 fotos de antigüedades que tengas en tu casa.
Las fotos deben ser tomadas por ti y deben ser originales.- No tienen que ser fotos profesionales. No se trata de un reto fotográfico.
Escribe una pequeña descripción de cada objeto.
En tu post, por favor, etiqueta a @aliento o a mí, para que no me pierda tu entrada.
Los upvotes no están garantizados, pero daré un poco de amor a los posts que más me gusten.
Comparte tus posts en Twitter, Facebook, Reddit o en tu red social favorita.
Comparte tus posts en el Smile Discord Server.
A continuación o presento un ejemplo con las fotos que tomé.
---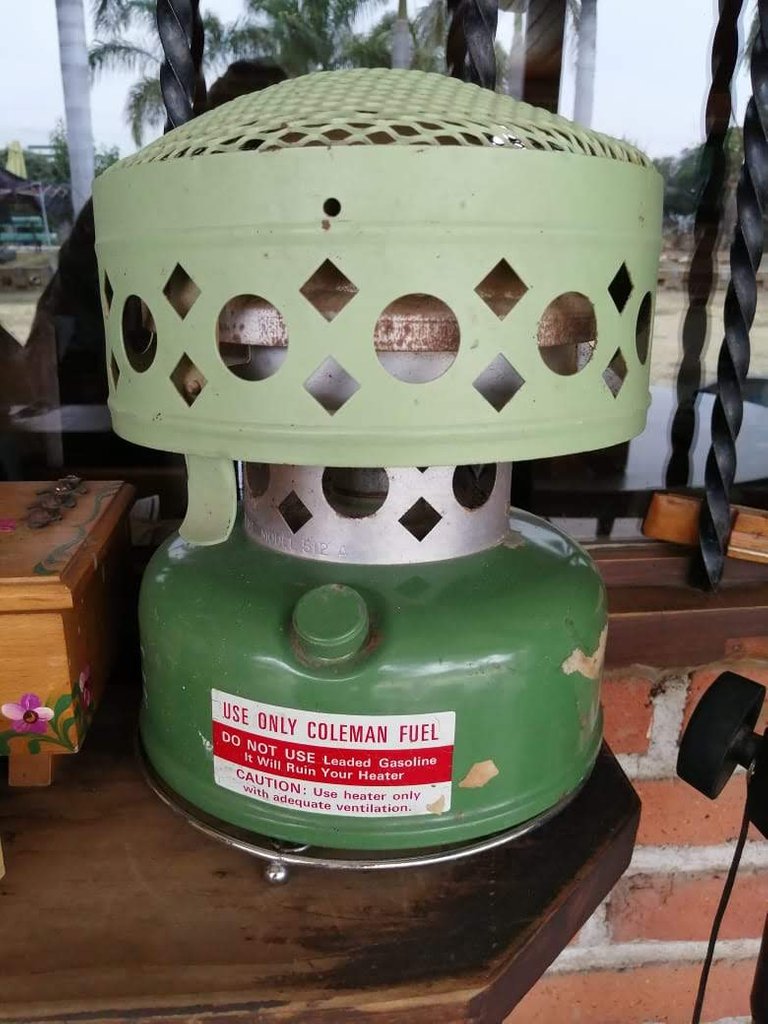 This is a camping heater.
Este es una calefacción para campamento.
---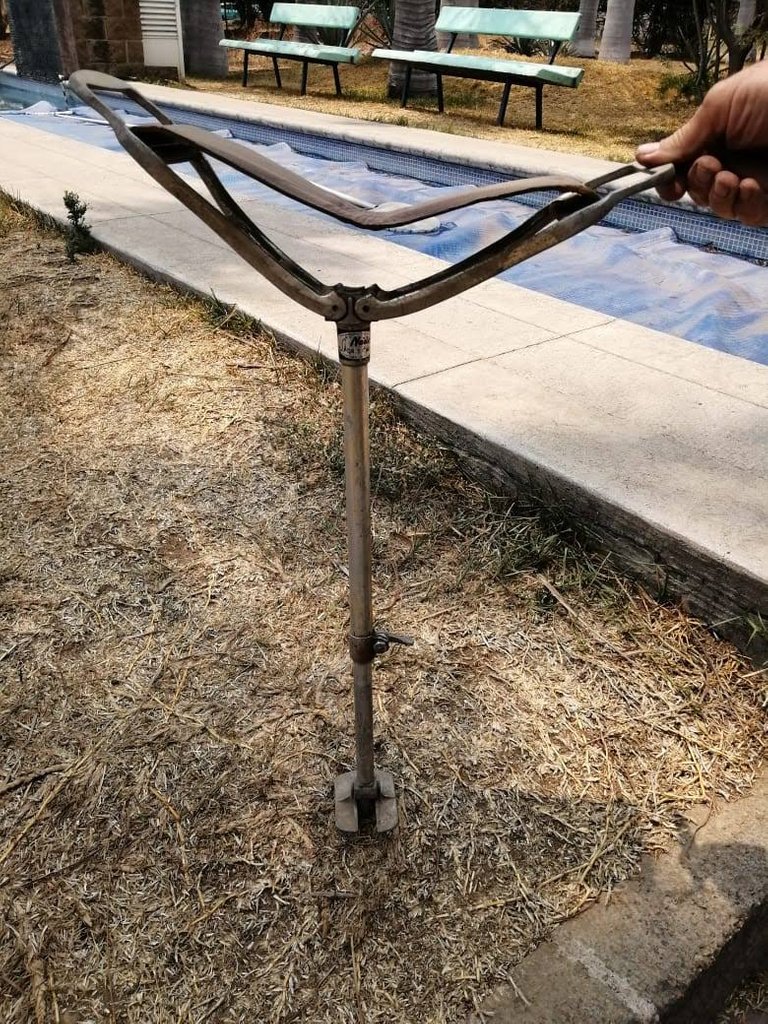 A portable seat for golf.
Un asiento portatil para el golf.
---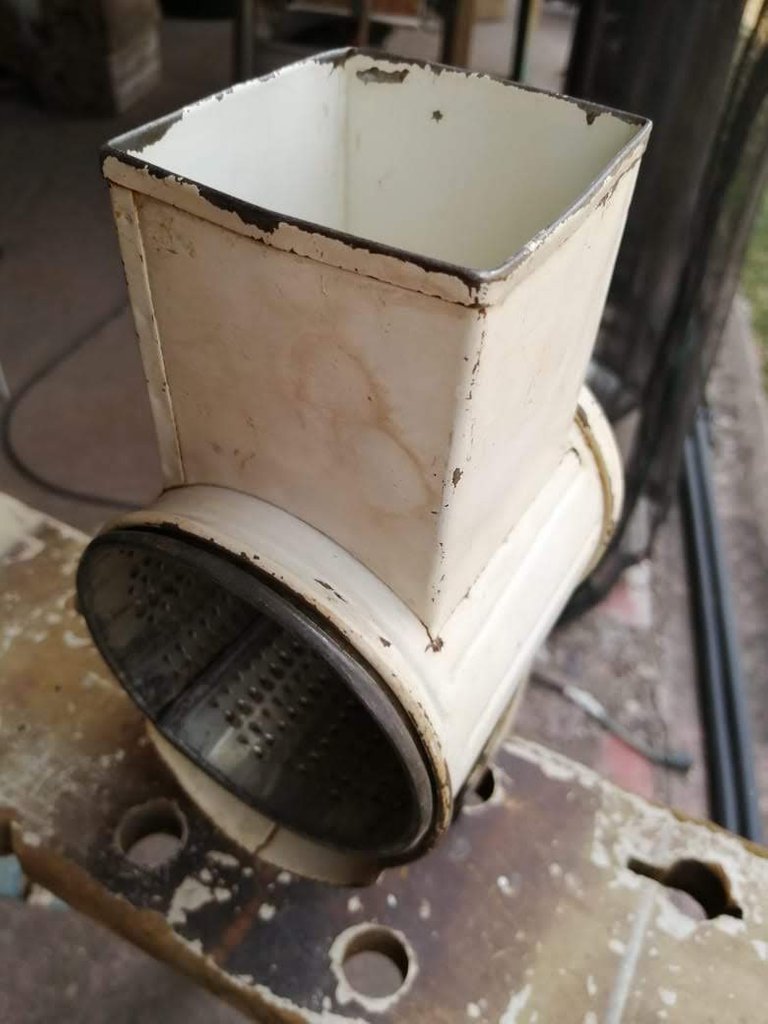 Vintage food processor.
Procesador de alimentos vintage.
---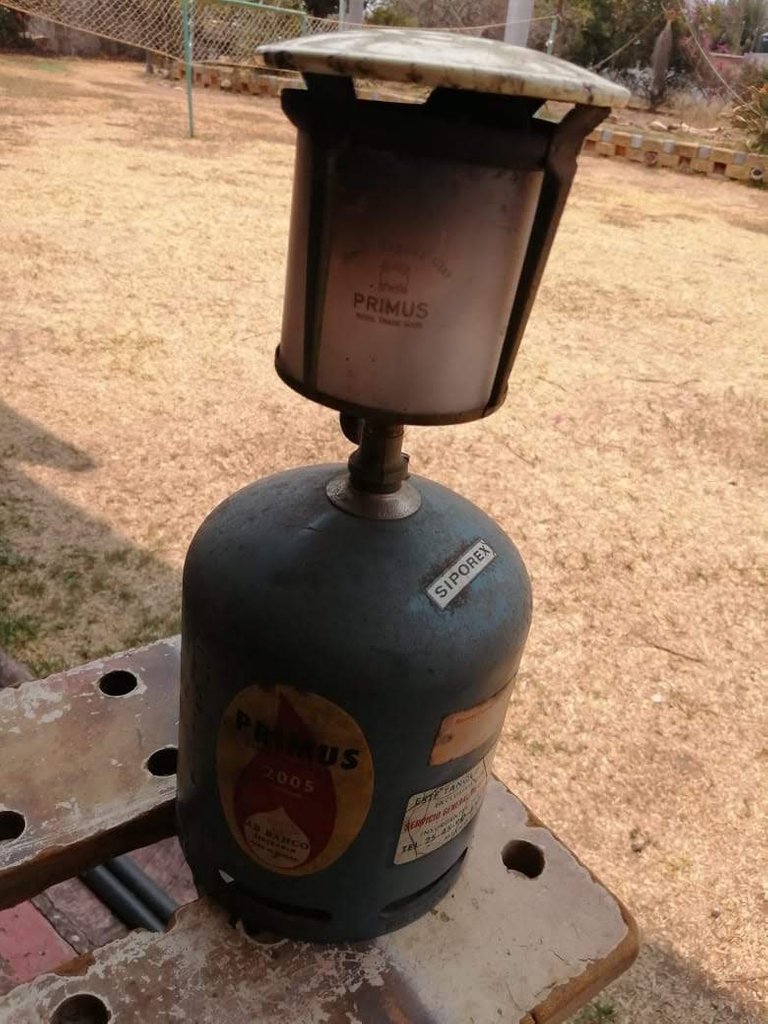 A gas lamp.
Una lámpara de gas.
---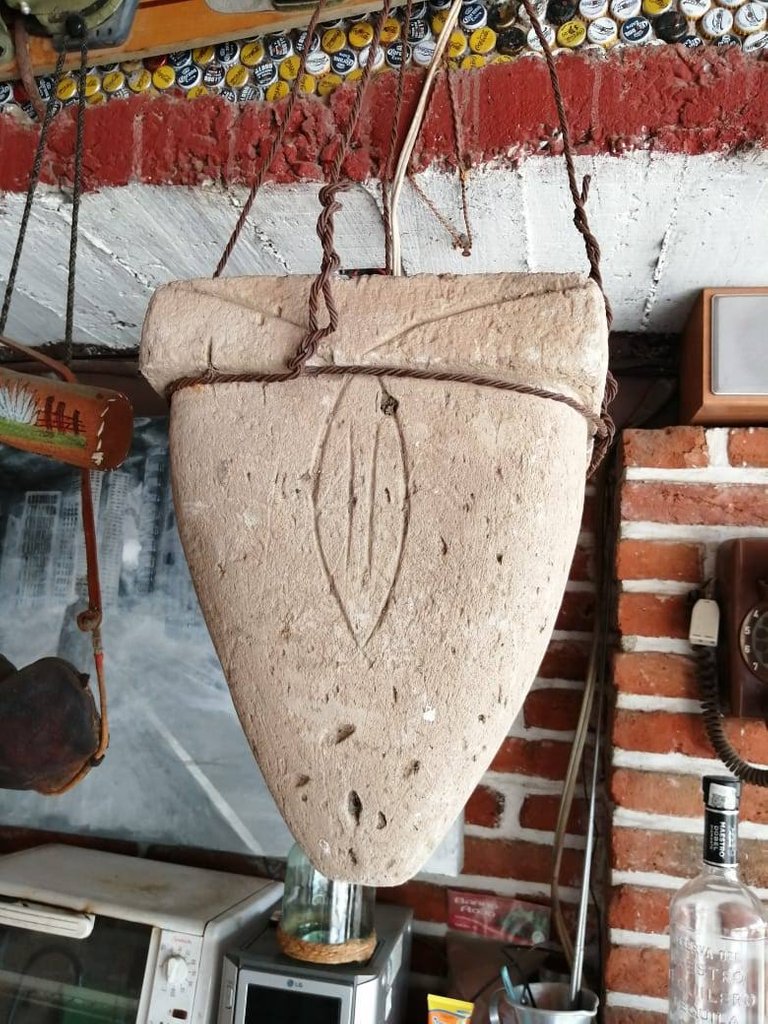 Stone water filter.
Filtro de agua de piedra.
---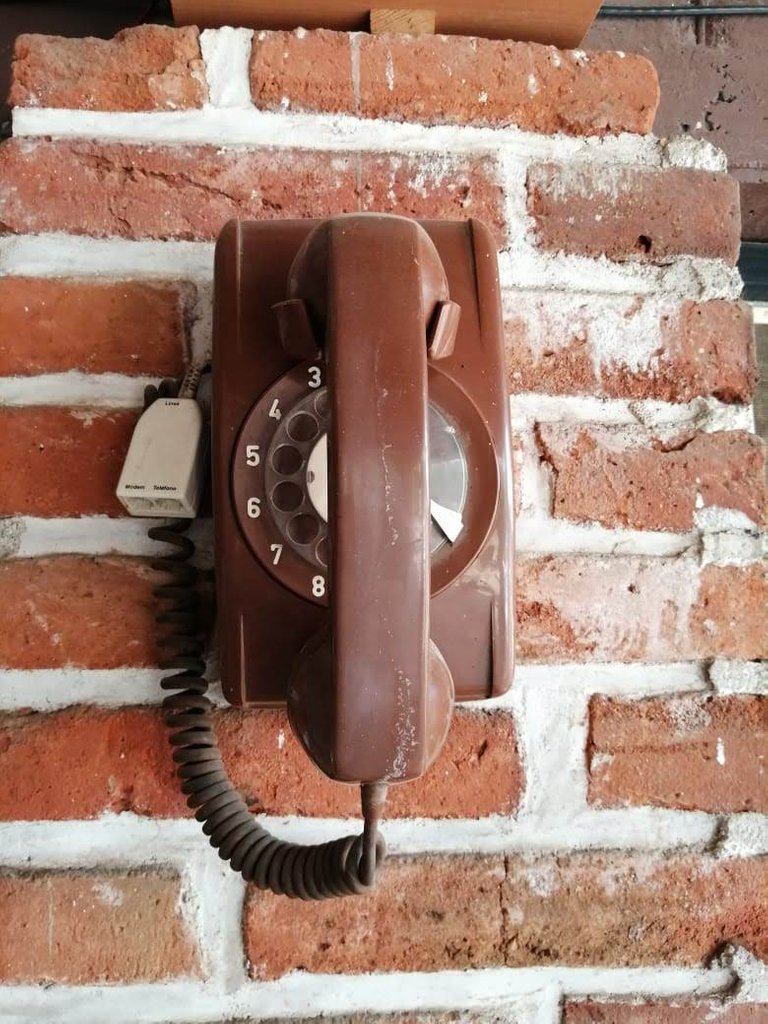 Old phone.
Teléfono antiguo.
---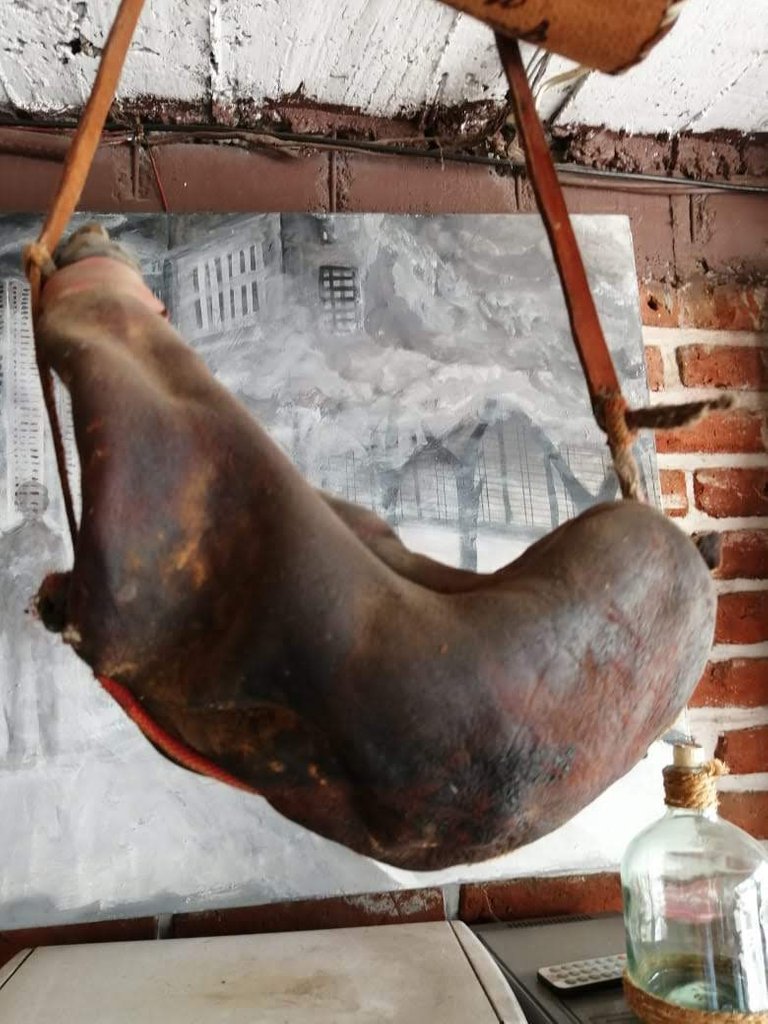 Spanish wine boot.
Bota de vino española.
---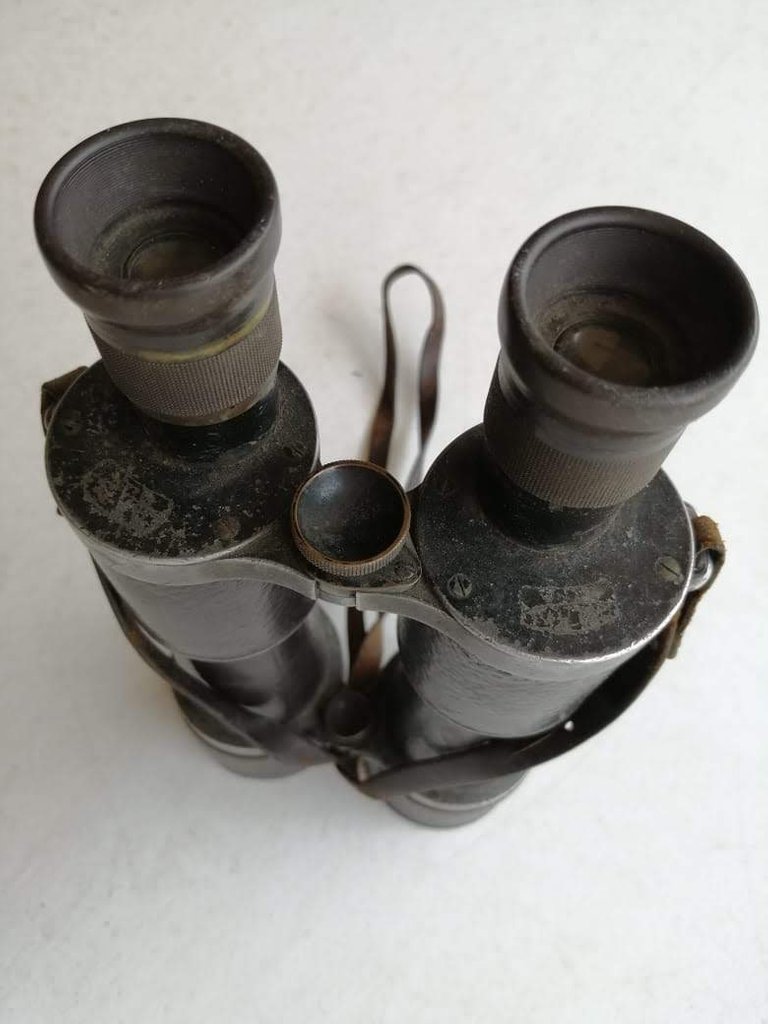 WWI Vinoculars.
Vinoculares de la Primera Guerra Mundial.
---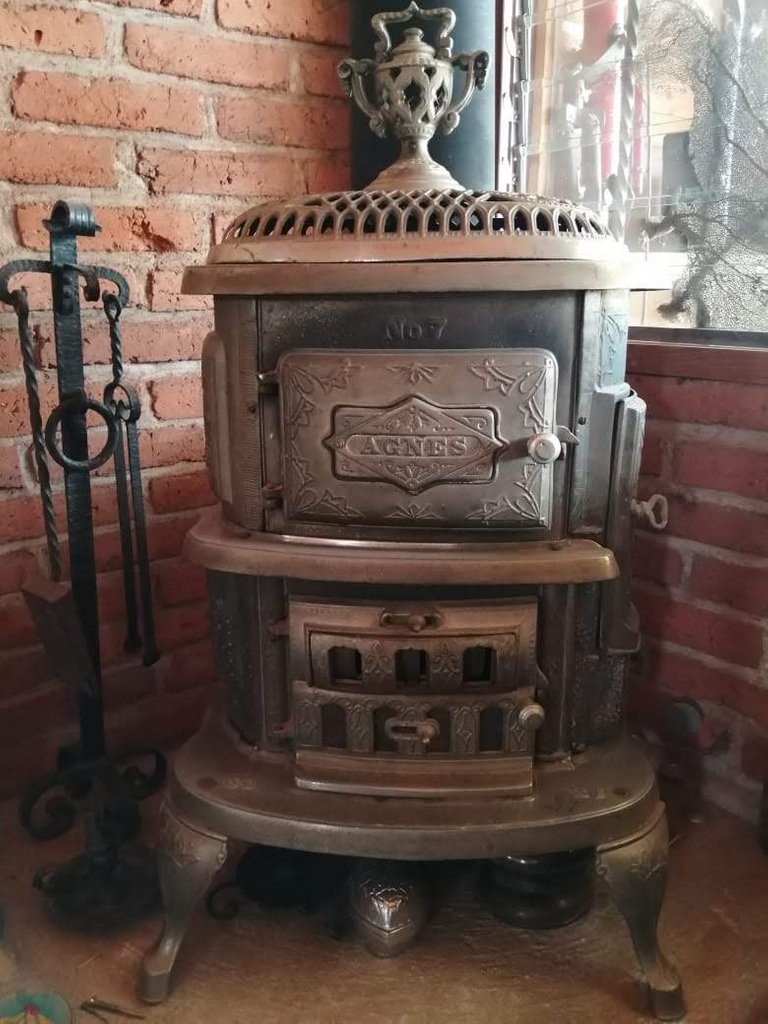 Antique Stove.
Estufa Antigüa.
---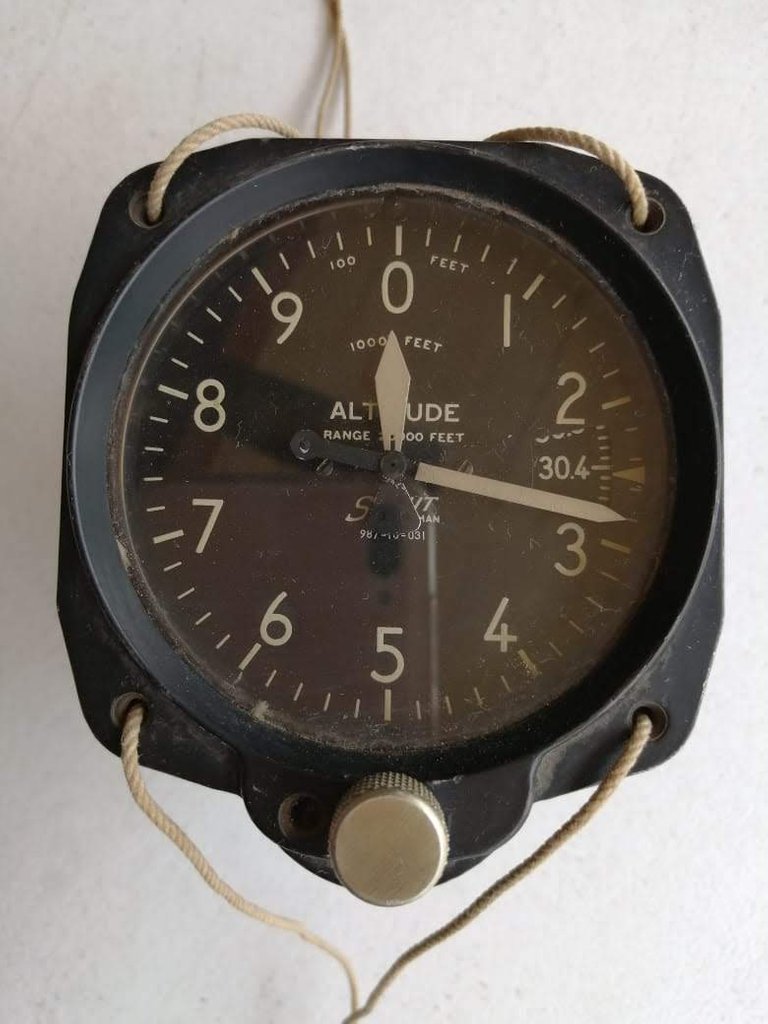 Cessna Altimeter
Altímetro de Cessna.
---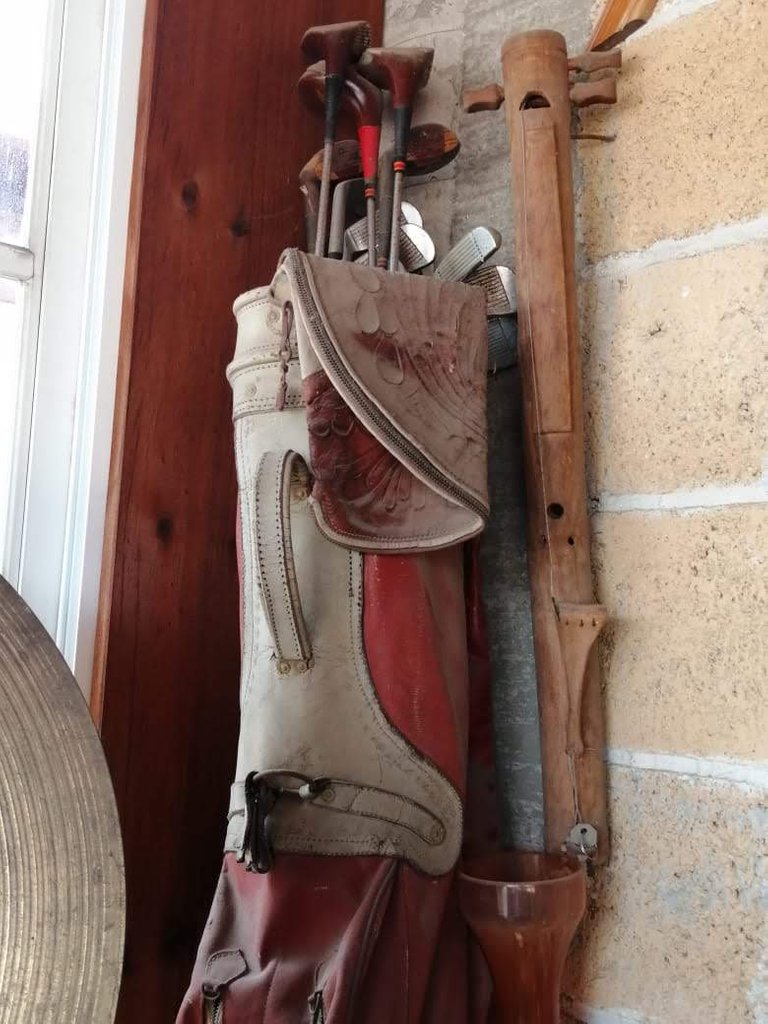 Old Golf Sticks
Palos Antiguos de Golf.
---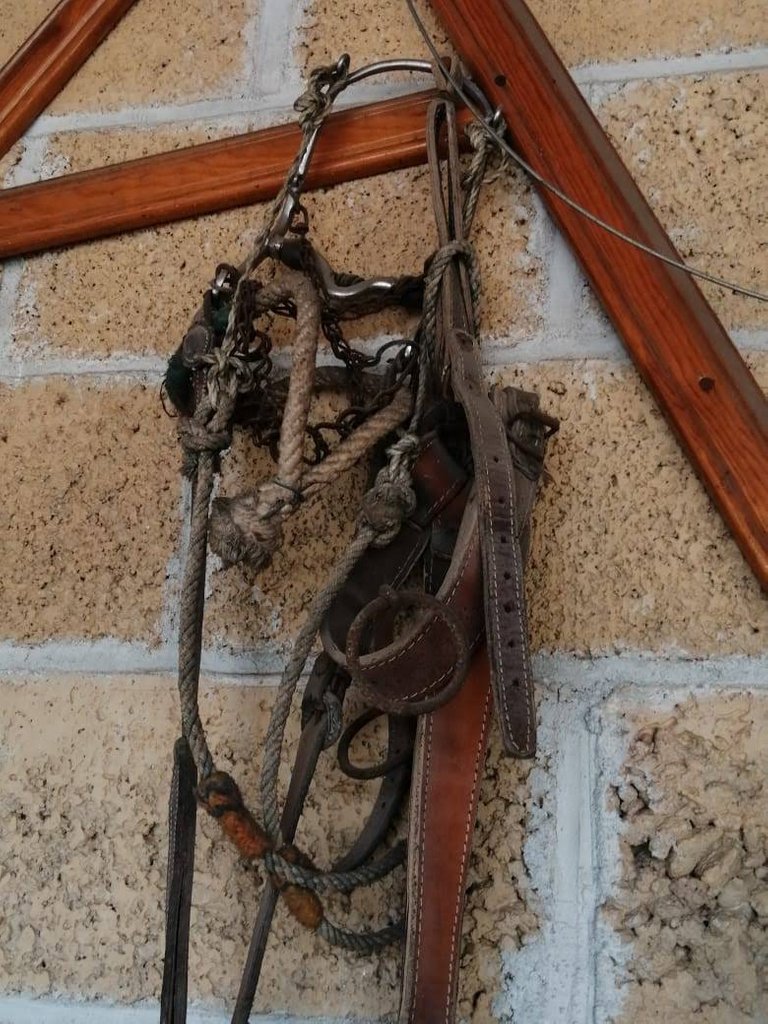 Horse Breaks.
Frenos de Caballos.
---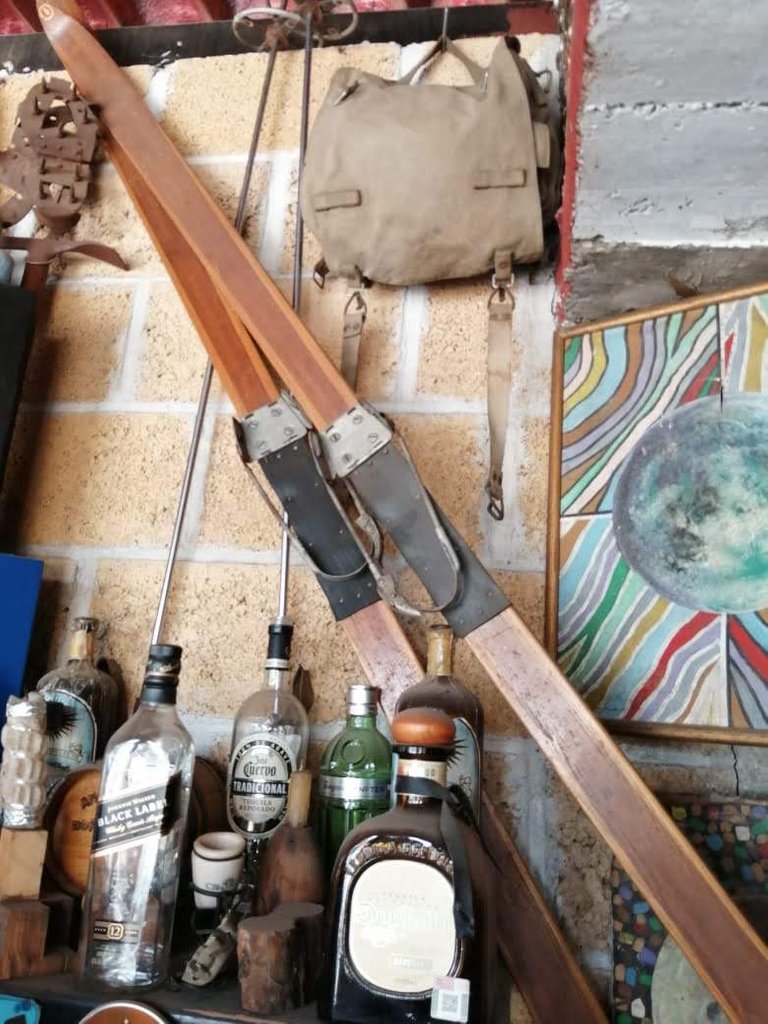 Old Skis.
Skis Viejos.
---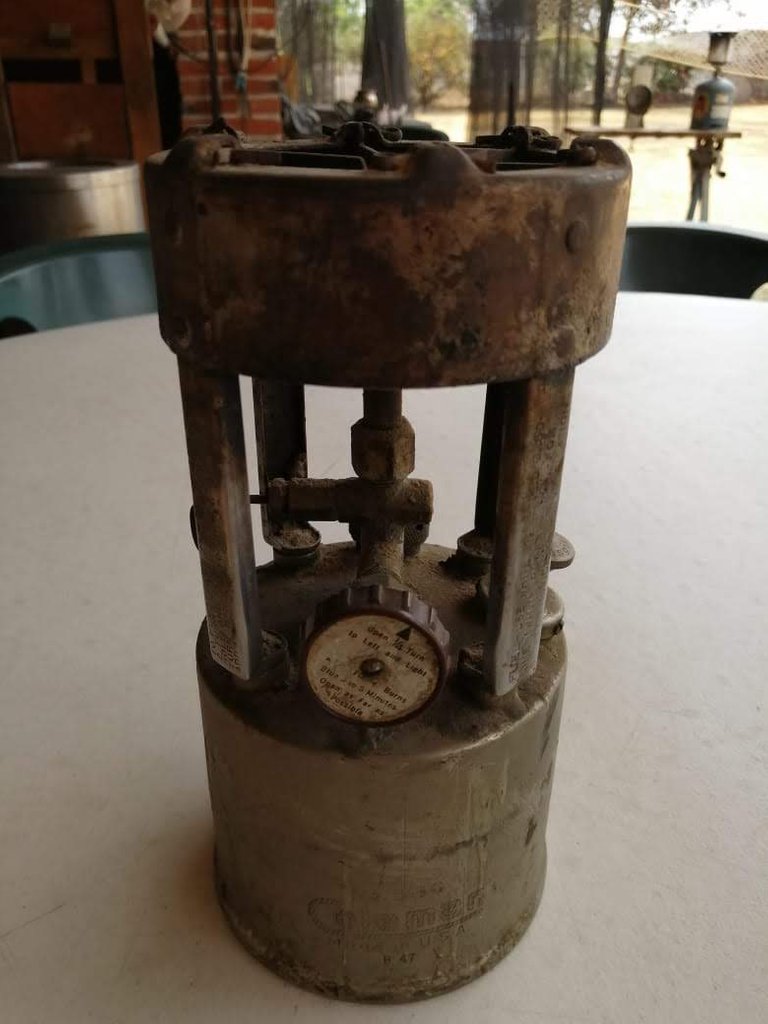 Portable Stove.
Estufa Portable.
---
And my Favorite:
Y mi favorita: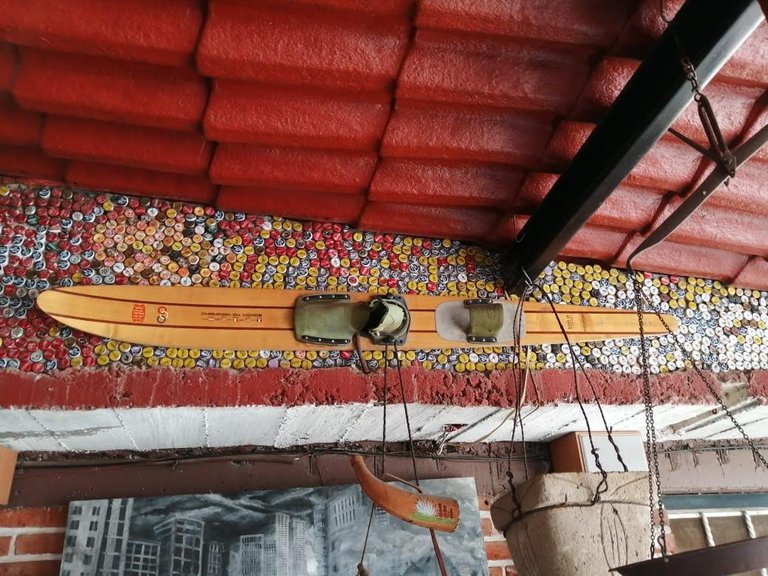 An old slalom ski.
Un viejo ski de slalom.
---
So these are some of the antiques that I have in my house. There are more, but I did not want to make the posts too long. Maybe I will share part two in a few weeks.
Thank you for reading, and if you decide to participate, you can also share your posts in the comments. Cheers!
Estas son algunas de las antigüedades que tengo en mi casa. Hay más, pero no quería hacer el post demasiado largo. Quizás comparta la segunda parte en unas semanas.
Gracias por leer, y si decides participar, también puedes compartir tus posts en los comentarios. ¡Saludos!
---

@aliento initiative by @eddiespino and @grisvisa

Click the banner to get redirect to Blogging Challenge Community

Click the banner to get redirect to SMILE server, or: https://discord.gg/wyhVUvt

Smile and Blogging Challenge illustrations were made by @tripode in Adobe Illustrator.