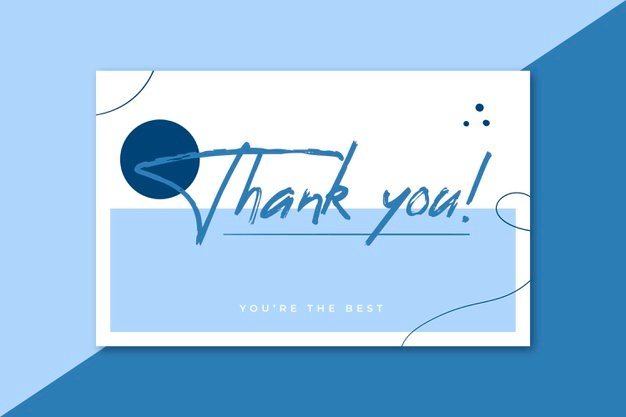 Source


ENGLISH
Showing appreciation and gratitude to those who have helped us along the way is a very important gesture we must do often so we can encourage them to keep doing what they do. I write this article to show appreciation to the numerous Hivers I have met down my journey from day 1. If I am going to mention all of them, I believe this would be a never ending article, so I would be grouping them as they have been so helpful in my life on Hive.

ESPAÑOL
Mostrar aprecio y gratitud a aquellos que nos han ayudado en el camino es un gesto muy importante que debemos hacer a menudo para poder alentarlos a seguir haciendo lo que hacen. Escribo este artículo para mostrar agradecimiento a los numerosos Hivers que he conocido en mi viaje desde el día 1. Si voy a mencionar todos ellos, creo que este sería un artículo interminable, así que los agruparía como han sido tan útiles en mi vida en Hive.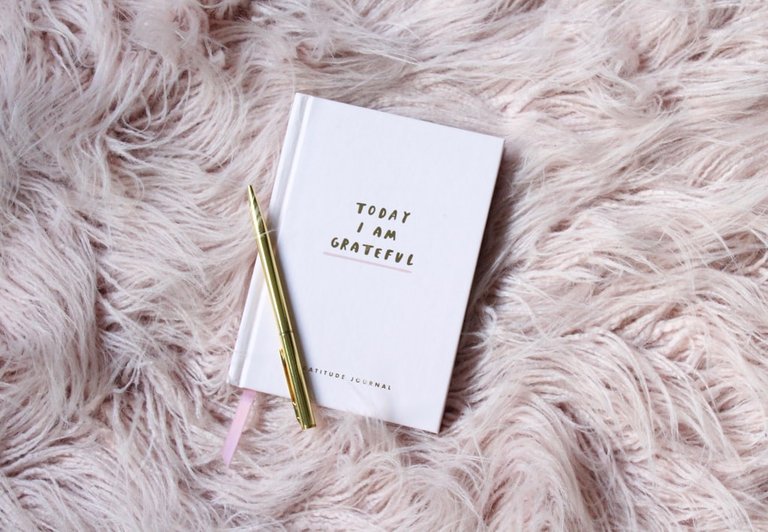 TO THOSE WHO SUPPORTED ME IN MY BEGINNINGS
To begin with, I show my appreciation to @k-banti @trojan4 and @salimberry, they each have a role they played in bringing me into this platform. I would definitely not be here today if not for them.
@salimberry has also been someone who believed in my potential and invested in my project. We met during the days of steemit in 2018 via WhatsApp but yet this guy layed his trust in me which I am so much grateful for.
When I began with Hive, trust me I was no different from being a newbie. I brushed right in this platform May 2020 after a two years break from Hive. You can find my introductory post here. I didn't know much but thanks to the guidance of the terminal especially @brittandjosie @kittygirl @justclickindiva. They all contributed to my beginnings.
Now, my gratitude goes to @josediccus. He is a dare brother and a role model and mentor to me. He has been the one I have always been looking up to and contacting if assistance need be. He is also from my country and one of those Hivers that have believed so much in my potential.
Special thanks to @steevc, a man that I won't forget in here. He is the first ever consistent supporter of my publications or better said, I got my first autovote from him. He is a fellow guitarist and shares good musician content on Hive.
A LOS QUE ME APOYARON EN MIS COMIENZOS
Para empezar, muestro mi agradecimiento a @k-banti @trojan4 y @salimberry, cada uno tiene un papel que desempeñaron al traerme a esta plataforma. Definitivamente no estaría aquí hoy si no fuera por ellos.
@salimberry también ha sido alguien que creyó en mi potencial e invirtió en mi proyecto. Nos conocimos durante los días de steemit en 2018 a través de WhatsApp, pero sin embargo, este tipo layed su confianza en mí que estoy muy agradecido por.
Cuando empecé con Hive, créeme que no era diferente de ser un novato. Me cepillar justo en esta plataforma mayo 2020 después de un descanso de dos años de Hive. Puede encontrar mi publicación introductoria aquí. No sabía mucho, pero gracias a la guía de la terminal especialmente @brittandjosie @kittygirl @justclickindiva. Todos ellos contribuyeron a mis comienzos.
Ahora, mi gratitud va a @josediccus. Es un hermano de desafío y un modelo a seguir y mentor para mí. Ha sido el que siempre he estado mirando hacia arriba y contactando si la ayuda necesita ser. También es de mi país y uno de esos Hivers que han creído tanto en mi potencial.
Un agradecimiento especial a @steevc, un hombre que no olvidaré aquí. Es el primer partidario consistente de mis publicaciones o mejor dicho, recibí mi primer autovote de él. Es un guitarrista compañero y comparte buen contenido músico en Hive.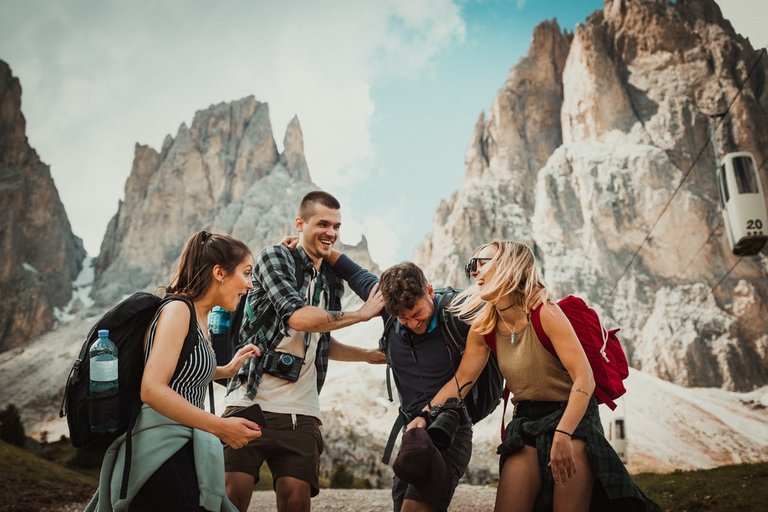 TO THE FRIENDS I HAVE MADE ON HIVE
I want to use this opportunity to mention the special friends I have made on Hive, and to show my gratitude to them for being there in terms of need and mostly gossips 😅😂😂
@sugarelys is actually one of the Hivers that I came close to when I was new here, we had a lot of discussions more she helped me in a lot of things. Thanks for all that you have done for me Anaely!
@tripode is someone I met when she was a newbie on Hive. I can't remember clearly how I met her but I just know it was through the terminal discord channel. It started from me going up to her to partake in my Newbies Initiative which I would give support to her and she joined. In fact, she was my first newbie in the initiative and actually with the most massive growth ever. We became good friends then partners and started working together on projects. The truth is, getting to know her affected my growth here positively than the support I ever gave to her. She does a lot of things for me which I am very grateful for. Thank you so much Ameila!
@lauramica is the first friend I made from Argentina. I literally brought her to be active in discord at a point even though she is usually busy. We have had many discussions on different topics mostly Hive related and even had voice conversations which was the most funniest moments because of the way she speaks her English (like a Robot, she says 😅). Thanks for the wonderful moment Laura!
@surrealfia was a newbie I met not long she joined Hive last year October ending. She's a troublemaker and likes poking me 😅. She feeds me with lots of gossips mostly about steem and blurt, tries to keep me out of boredom and checks on me regularly. Thanks for being a very good friend kashfia!
@cwow2, my man from Denmark. The love for the blogging challenge community brought us together. He is a very friendly guy but very invisible, you can only see him only when he wants to be seen 😅. He provide me advice on things about Hive, in fact he is a big contribution to my growth on Hive. Thank you so much for everything Kris!
@whamidoing started as a boss, then to a friend then to a brother. We have had so many discussions on different topics. I have had a lot of support from him and have even partnered together to make 2021 great for both our communities. Yes, I forgot to say that he is the owner of Cross Culture Community and has been doing so much to give support to bilingual contents on Hive. I got to meet him when he was looking for curators for the community and I then applied to be one unknowingly that I was applying to be his Hive Bro 😅. Thanks so much for your support Zack!
A LOS AMIGOS QUE HE HECHO EN HIVE
Quiero aprovechar esta oportunidad para mencionar a los amigos especiales que he hecho en Hive y mostrarles mi gratitud por estar allí en términos de necesidad y principalmente chismes 😅😂😂
@sugarelys es en realidad uno de los Hivers a los que me acerqué cuando era nuevo aquí, tuvimos muchas discusiones y ella me ayudó en muchas cosas. ¡Gracias por todo lo que has hecho por mí Anaely!
@tripode es alguien que conocí cuando era una novata en Hive. No recuerdo claramente cómo la conocí, pero sé que fue a través del canal de discordia terminal. Empecé con ir hacia ella para participar en mi Iniciativa para principiantes a la que le daría apoyo y ella se unió. De hecho, ella fue mi primera novata en la iniciativa y, de hecho, tuvo el crecimiento más masivo de la historia. Nos hicimos buenos amigos y luego socios y comenzamos a trabajar juntos en proyectos. La verdad es que conocerla afectó mi crecimiento aquí de manera más positiva que el apoyo que le di. Hace muchas cosas por mí por las que estoy muy agradecido. ¡Muchas gracias Ameila!
@lauramica es el primer amigo que hice de Argentina. Literalmente la traje a estar activa en la discordia en un punto a pesar de que por lo general está ocupada. Hemos tenido muchas discusiones sobre diferentes temas relacionados en su mayoría con Hive e incluso tuvimos conversaciones de voz que fueron los momentos más divertidos debido a la forma en que habla su inglés (como un robot, dice 😅). Gracias por el maravilloso momento Laura!
@surrealfia era una novata que conocí no hace mucho que se unió a Hive el año pasado hasta octubre. Ella es una alborotadora y le gusta pincharme 😅. Ella me alimenta con un montón de chismes, principalmente sobre steem y blurt, trata de evitar que me aburra y me controla con regularidad. ¡Gracias por ser una muy buena amiga kashfia!
@cwow2, mi hombre de Dinamarca. El amor por la comunidad del desafío de los blogs nos unió. Es un chico muy amigable pero muy invisible, solo puedes verlo cuando él quiere ser visto 😅. Me dio consejos sobre cosas sobre Hive, de hecho, es una gran contribución a mi crecimiento en Hive. ¡Muchas gracias por todo Kris!
@whamidoing empezó como jefe, luego como un amigo y luego con un hermano. Hemos tenido muchas discusiones sobre diferentes temas. He tenido mucho apoyo de él e incluso me he asociado para hacer 2021 grande para nuestras comunidades. Sí, olvidé decir que es el propietario de Comunidad de Cultura Cruzada y ha estado haciendo mucho para dar apoyo a los contenidos bilingues en Hive. Llegué a conocerlo cuando estaba buscando curadores para la comunidad y luego solicité ser uno sin saberlo que estaba solicitando ser su Hive Bro 😅. ¡Muchas gracias por tu apoyo Zack!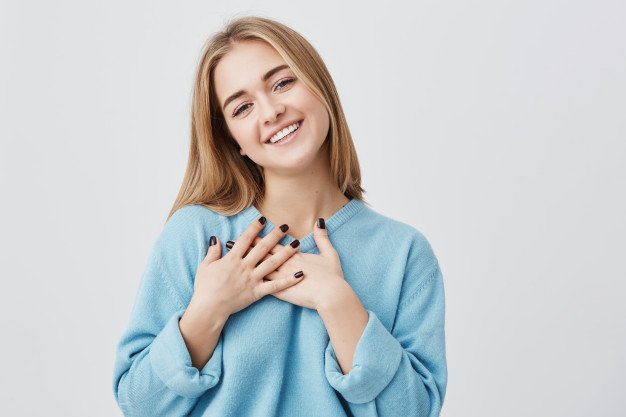 TO MODS AND PARTICIPANTS OF BLOGGING CHALLENGE COMMUNITY
I use this opportunity to recognise the support from the moderators of blogging challenge community which they are @rafabvr @elizabeths14 @jizzyjoe @rollinshive @espandor. They have been doing well regarding promoting the community and engaging in publications of other authors.
Also I use this opportunity to thank each and every author who have participated in contests by the community and also those who keep publishing, engaging with other authors in the community. I am so much grateful 😊.
TO MODS Y PARTICIPANTES DE LA COMUNIDAD DE RETOS DE BLOGGING
Utilizo esta oportunidad para reconocer el apoyo de los moderadores de la comunidad de desafíos de blogs que están @rafabvr @elizabeths14 @jizzyjoe @rollinshive @espandor. Han estado haciendo bien en cuanto a la promoción de la comunidad y la participación en publicaciones de otros autores.
También utilizo esta oportunidad para agradecer a todos y cada uno de los autores que han participado en concursos de la comunidad y también a aquellos que siguen publicando, interactuando con otros autores de la comunidad. Estoy muy agradecida 😊.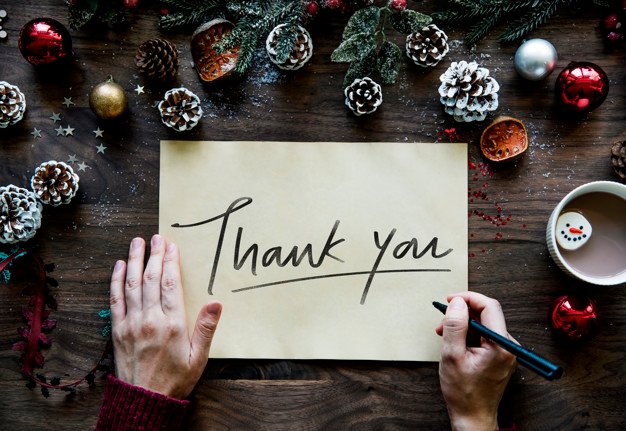 TO THOSE HIVERS WHO HAVE SUPPORTED ME
First, I say thank you to @nathanmars, @sandymeyer, @whamidoing for there support in delegation to me without asking anything in return. These delegation has been helpful to me in curating contents in my community and mostly in my personal growth.
I show gratitude to @bluemist, the handler of @appreciator account for his support in my publications and also support to contents published in my community.
I also have to mention @acidyo for his support especially in my last [initiative task] published for newbies. I am grateful for being worthy to be followed by you also.
I can't fail to mention @eddiespino, he has been a good friend supporting me and also have been assisting to run the initiative to support newbies in the SMILE DISCORD SERVER.
@fw206 is someone who I don't know his/her identity but has kept being supportive in almost all my publications. I appreciate that you have seen my articles worthy of your votes.
Last but not the least, I show my gratitude to @traciyork for her twitter retweets on my Hive publications from the @HiveBlogShare account on twitter. Thanks so much, I really do appreciate it.
TO LOS HIVERS QUE ME HAN APOYADO
En primer lugar, les doy las gracias a @nathanmars, @sandymeyer, @whamidoing por el apoyo de la delegación en la delegación sin pedir nada a cambio. Esta delegación me ha sido útil en la curación de contenidos en mi comunidad y sobre todo en mi crecimiento personal.
Le muestro gratitud a @bluemist, el manejador de @appreciator cuenta por su apoyo en mis publicaciones y también apoyo a los contenidos publicados en mi comunidad.
También tengo que mencionar @acidyo por su apoyo, especialmente en mi última [tarea de iniciativa] publicada para novatos. Estoy agradecido por ser digno de ser seguido por ustedes también.
No puedo dejar de mencionar @eddiespino, él ha sido un buen amigo que me apoya y también han estado ayudando a ejecutar la iniciativa para apoyar a los novatos en el SMILE DISCORD SERVER.
@fw206 es alguien que no conozco su identidad pero ha seguido siendo solidario en casi todas mis publicaciones. Le agradezco que haya visto mis artículos dignos de sus votos.
Por último, pero no menos importante, muestro mi gratitud a @traciyork por sus retweets de Twitter en mis publicaciones de Hive desde la cuenta de @HiveBlogShare en Twitter. Muchas gracias, realmente lo aprecio.


Click the banner to get redirect to The Newbie Initiative

@aliento initiative by @eddiespino and @grisvisa

Click the banner to get redirect to Blogging Challenge Community

Click the banner to get redirect to SMILE server, or: https://discord.gg/wyhVUvt

---
All illustrations made by @tripode in Adobe Illustrator.
---
Click on Images to view their source
---


IF YOU LOVE THIS POST, YOU CAN KINDLY SUPPORT BY YOUR COMMENTS, REBLOG AND UPVOTE. IT WOULD BE MUCH APPRECIATED

THANKS FOR VISITING MY BLOG 😇💕