The time-consuming, longer-form content favored on Hive made me realize I'm pathologically lazy. Being lazy most of my comedic efforts are short, contextual, and reactive. E.g., someone says something and I react by making fun of them.
Enter Lax Context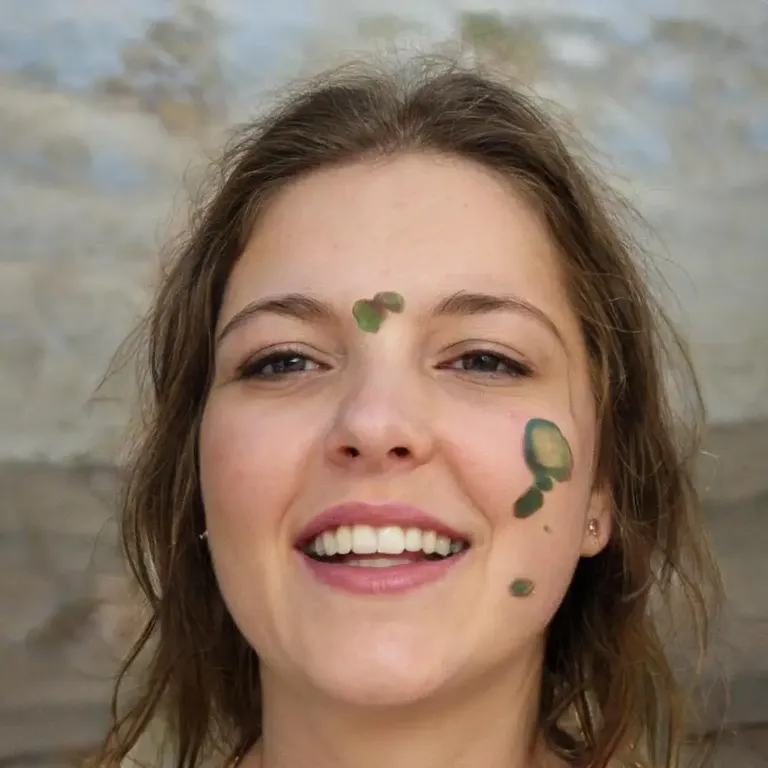 I created the alter ego Lax Context, on the DeSo blockchain, as venue for this lazy comedy (I'm realizing a less lazy person would have cracked the thesaurus looking for lazy synonyms by now). The premise of the account is simple. I find someone's comment, invent a question it could be the answer to, and quote post the comment as a response to my question.
In the spirit of laziness here's a "clip show" of Lax Context's greatest hits…
Hyphenate, People


.
.
Who Cares What The Community Thinks


.
.
Street Kimchi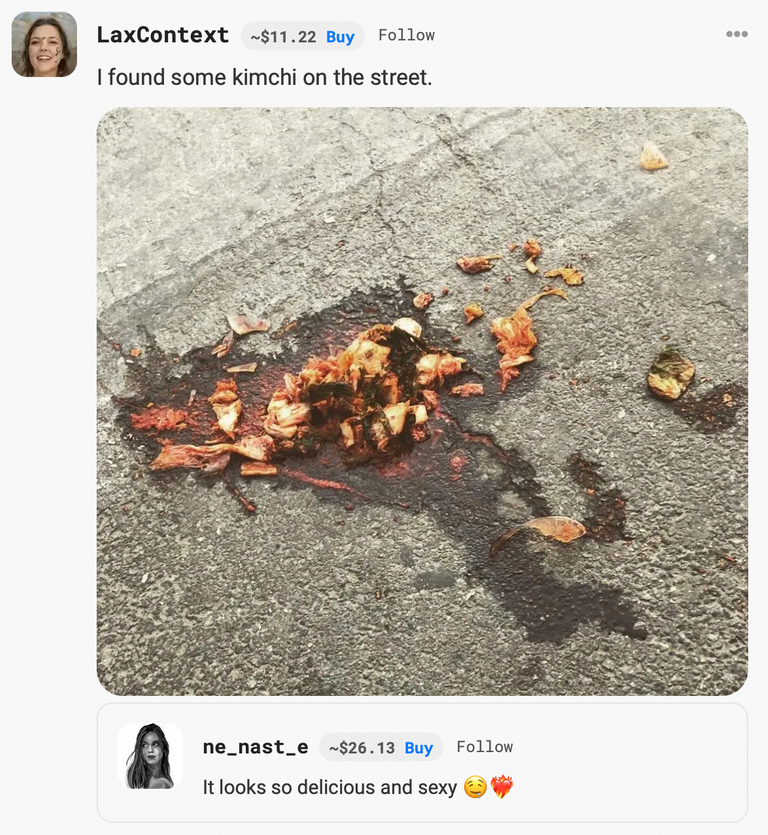 .
.
It's an Unconditional Love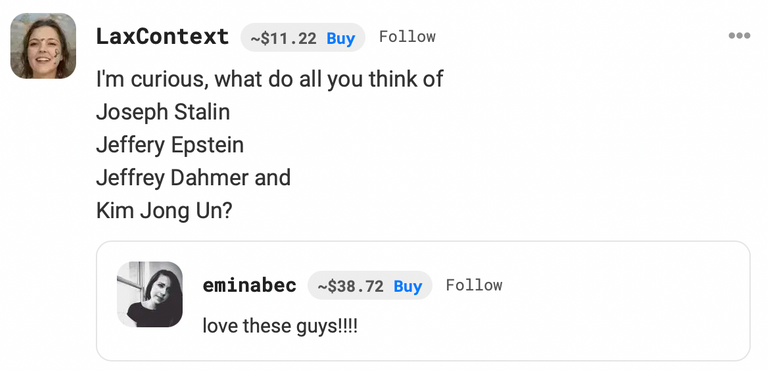 .
.
Make US Something Again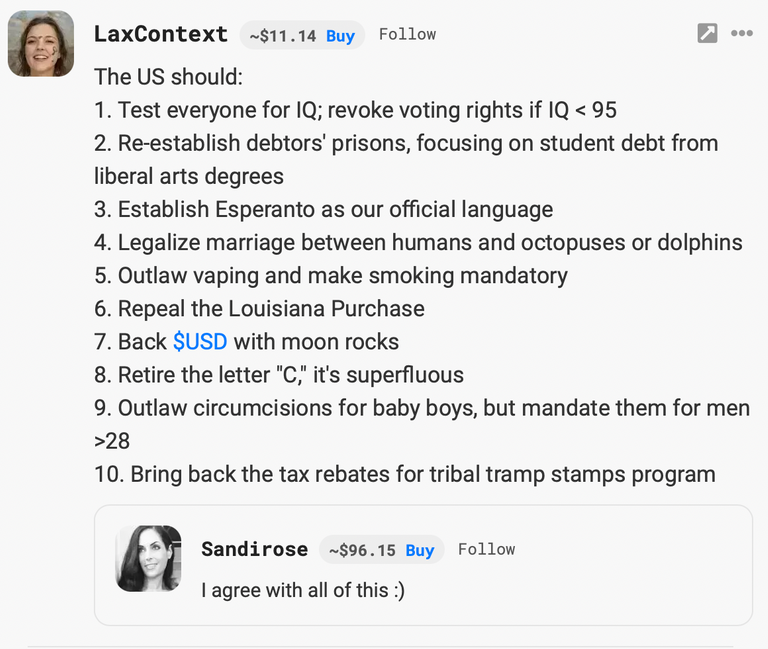 .
.
It's Totally True Though


.
.
I Really Did Invent This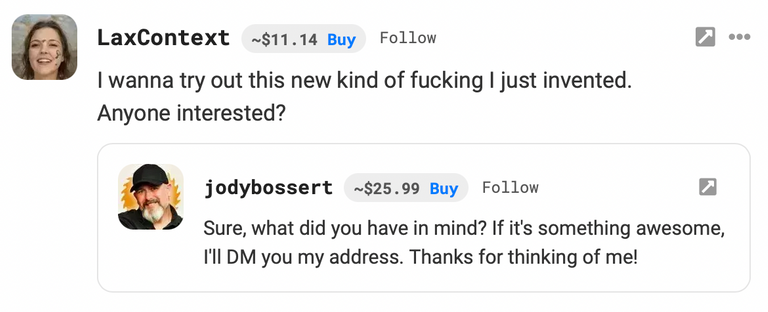 .
.
I Should Have Mentioned It's 80% Poop and Asses


.
.
In Reality They Don't Allow Phones On-stage There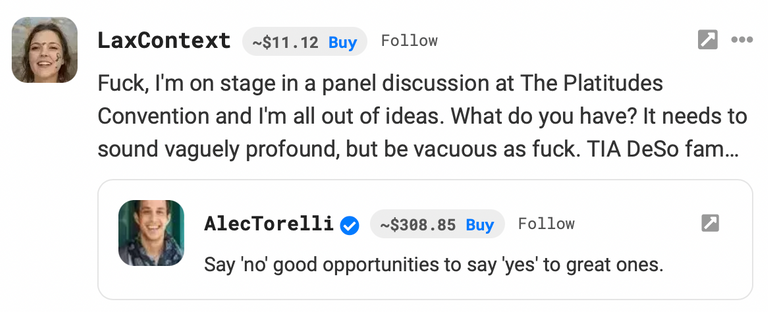 .
.
Part of the Mystery of the Trinity?


.
.
I'll Overcomplicate ANYTHING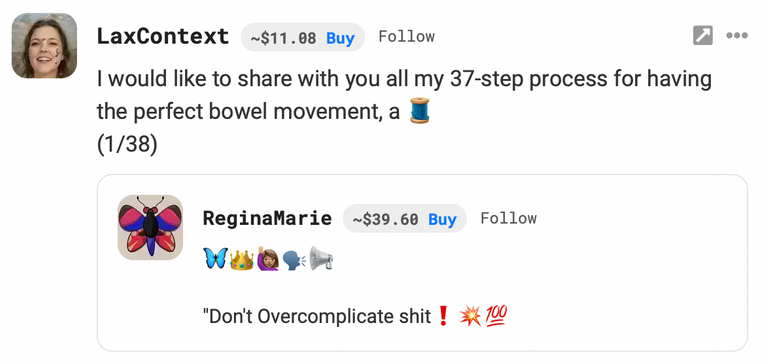 .
.
I Didn't Delete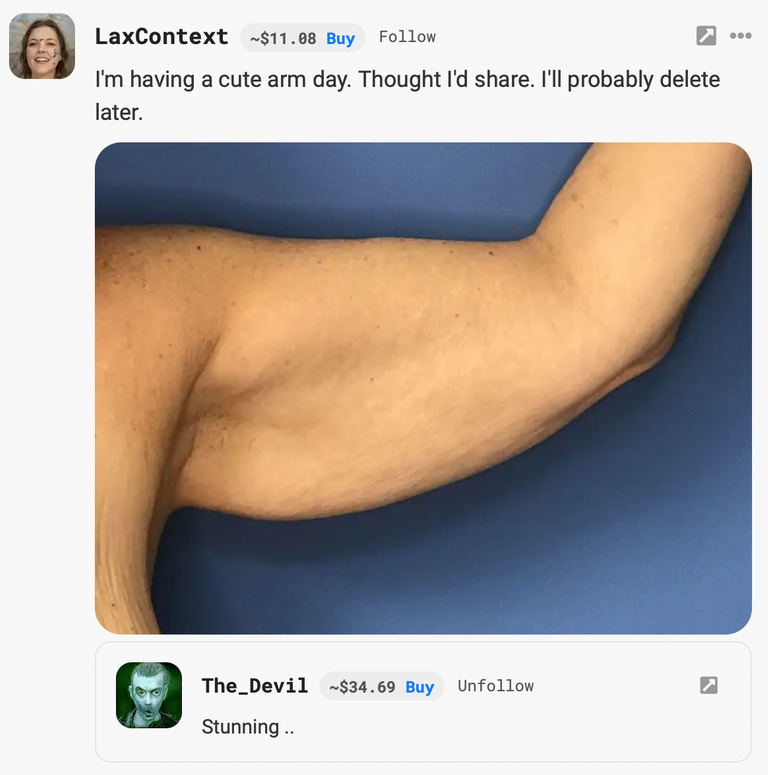 .
.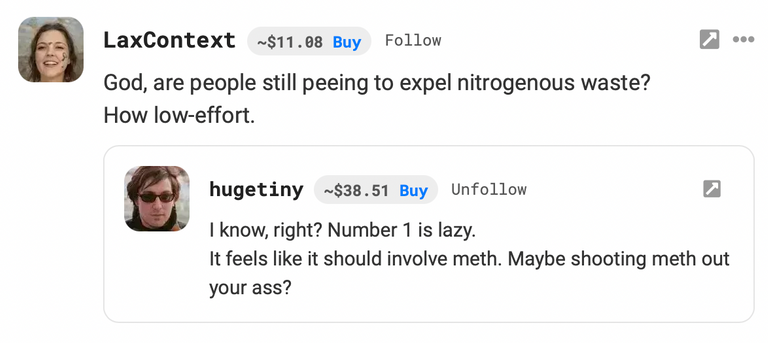 .
.
Great Minds Think Alike


.
.
Eating People Is Funny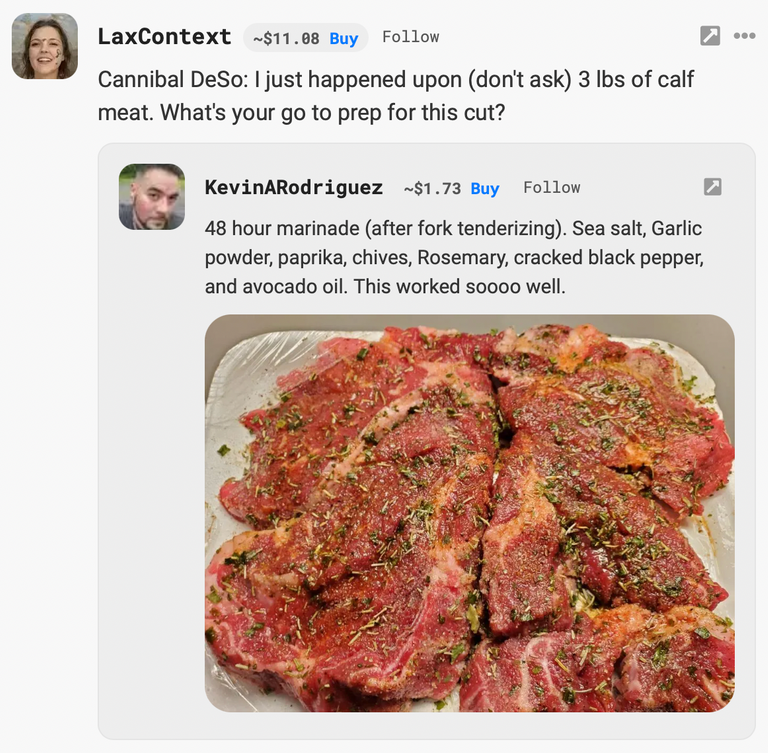 Ok, it just keeps going on and on and on. You get it. I'll stop now. If you liked what you saw give LaxContext a follow over on DeSo or just wait for another low-effort "best of" post here.