It takes a lot of courage to walk into the memory of darkness and to embrace those broken and heartbreaking memories. People move on, in fact, our life always pushes us to go forward otherwise living in the past won't give you anything but pain. One year; today is 24th February 2023. One year ago, my entire life became up and down on the same day. My bright days turned into darkness; that darkness I am still carrying.
A girl who left her country to chase her dreams about 6 years ago to live in Ukraine had been forced to leave her dreams again due to war in Ukraine. Whenever I think about 24th February, I found myself living in darkness and fear. Carrying a huge burden and sadness is not so easy and I guess I will carry that for my entire life. I clearly can recall how 24th February 2022 started and how I ended up living in the basement to stay safe. My potential life and career were shattered in front of me. I remember how I woke up at 5.00 am in the morning, in fact, today I also woke up at the same time, just in a different place.
People often ask me why I don't go back to my homeland. Well, perhaps it's my homeland but I have nothing left there. I was reading all the war articles I have written so far and I couldn't hold my tears. No matter how safe the current place is, I never find positivity around me. Even in this entire year, I didn't have a single moment when I didn't feel guilty and sad. I am finding it very difficult to adjust here in NL. Some say this is happening because I embraced my past and don't wanna come out of it but I don't find any motivation or inspiration living in this beautiful, safe country Holland. Even today I was thinking I should go back.
Every single day of this entire year was challenging for me. Each day was a struggle and from then to now on I am still struggling. Many of you might know that my treatment process started. The treatment process is based on Acute Stress Disorder (ASD) which I am having currently. Initially, after listening to me, my psychiatrist told me I am having Acute Stress Disorder but after 6 weeks, if I don't recover or after evaluation, the further process will start. Not only powerful anti-depression medicine is provided for 1 week for me but also I am in the IHT (intensive home treatment) program. That means every day 2 people visit me and ask me about my day and health and try to reduce my stress level by talking. Well, about medicine, it's powerful and I feel sleepy throughout the entire day.
I really hope this treatment help otherwise I have a fear that I will develop Acute depression eventually. My life journey was never been easy until now, it was never straight. I often feel I am being punished for everything. Every day I think I wish I could stop all of these all at once. The flashbacks, the sounds, and the fear seem so real every day and I feel like I am still living in nightmares.
My doctor assured me I will be better, and I will recover but when nobody knows. On the other hand, my workplace started drama. Obviously, the company doesn't wanna pay someone for free and doesn't wanna understand the problem because I am not injured. Everything is in my head and I cannot control my brain obviously. Several times I thought about finishing myself and that's why now I am a psychiatric patient. I tried a lot to control my emotions and to look at the bright side of life but I failed. I don't blame anybody for my condition except myself only. I could have done more for myself. A lot happened in the past and the time period between each trauma is short. The entire treatment plan and process is long- term and it will take time.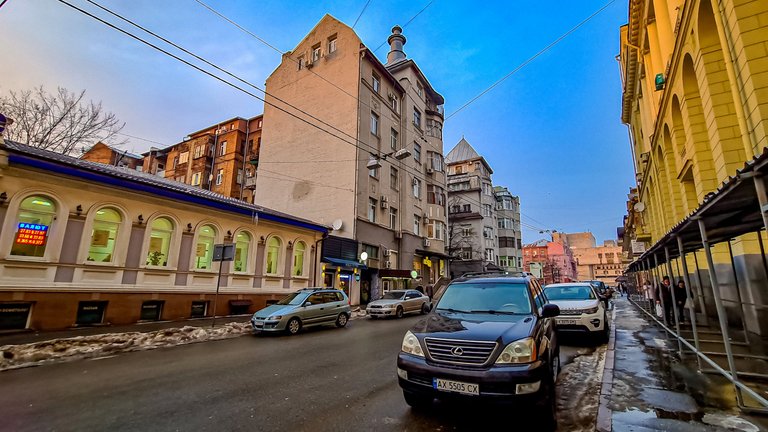 I look like a normal person, with no injury, nothing. I am able to do normal chores, there is nothing wrong with me where on the other hand my inside is completely shattered. Yesterday I was even thinking what if I grab all of the medicines and end everything all at once? I shared this thought with nurses and now they are suggesting I also need a psychologist as well because my behavior is changing. I started maintaining social distance which means I don't talk to people in fact I get annoyed if somebody asks me something. I don't trust people and I like to be hidden among people. I feel I am a creature who is stuck in a cage. That creature already accepted that this cage is only its life...
I can't say how the treatment process will be turned out, it is possible that soon I will recover. It is also possible that according to my condition, medicine doses will change. I don't know anything. My behavior changed a lot, I barely can recognize myself now. Everything changed so quickly within 2 weeks.
An unforgettable horrifying war and a deep invisible scar that I will always recall on 24th February.
Wishing peace for Ukraine...
Thanks for reading my meaningless article...
---
Love
Priyan...
---
I am @priyanarc.... An architect, a dreamer, and a passionate writer who loves to write about life. I try to present my own perspective and experiences. Please leave your feedback and criticism because it's the only way I can know and reach your mind and thought easily...
---
Find me on:
---
All images used are captured by the author...