I find it quite difficult to write a single line lately, it's part of my depression and no matter how much I try, I cannot overcome this problem easily. Days are passing and I barely can keep track of dates and times. It feels like an eternity and never-ending moments. Good, and bad all things are happening around me and somehow different circumstances delaying the process of my recovery. Nowadays, I only blame my fate, nothing else. Sometimes I blame myself for everything; I still find it quite difficult fulfilling small tasks of daily life and I think I am doing everything intentionally. I blame myself for everything. The decisions I have taken so far for myself have gone wrong; even if I see a glimpse of the light of hope, I often end up falling into the dark side.
This week was different, my mood was constantly swinging and changing. I felt scared at some point due to intense and obsessive nightmares and I spent sleepless nights. As a result, I slept in the daytime and couldn't do anything productive. I had chosen to be silent and only kept contact with my younger sister and my psychologist. My intense nightmares began the last week and as a result, I was emotionally devastated. At some point, I thought I was breaking down again but somehow it didn't happen because of therapy sessions and medicines. Despite having a rough week, I managed to do a few things and I am proud of myself because of that.
I started spending more time with my dog Gigi and I began to train her to be obedient. Obviously, she is the kind of dog who doesn't do anything without rewards. Every step of her walk, she likes to have rewards otherwise she ran away. I taught her a few commands when we walk outside. Well, still she doesn't walk properly. The reason I became very strict towards her was that one day while walking outside with Gigi, I had an argument with a Swiss Shephard dog owner and due to anger, I started to train Gigi. Anyway, at least there is hope that my beloved dog will walk properly one day.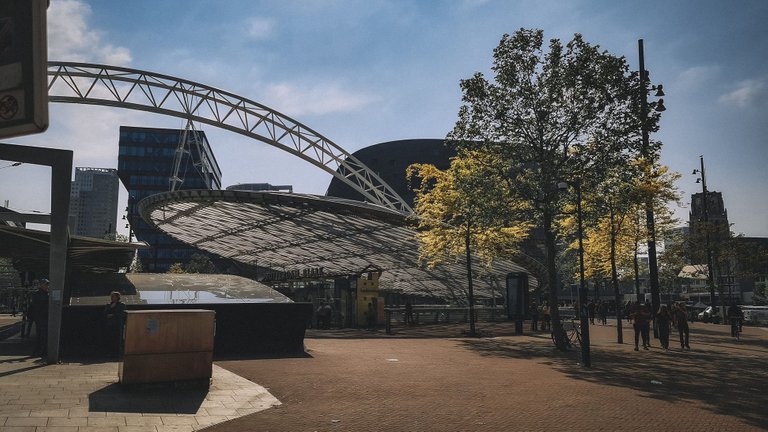 Difficulties come when I try to do daily chores due to my depression but I am managing my small life. I often think about when my misery gonna be finished. Even I was thinking to return to Kharkiv, Ukraine. But when I discussed my thoughts of going back to Kharkiv with my psychologist, she told me to take time. I am jobless now; it's not like I cannot find any work, I cannot work now. I am not ready to absorb the weight of the big world and heavy stress. I go out and sit outside every day, sometimes with Gigi, sometimes alone. So far most of my surrounding people already know or assume that I am crazy or have some mental sickness. So people avoid me which is good. Words speed like a virus in the place where I am currently staying.
Last Sunday, I guess I went to Rotterdam. Well, I had no plan to go there, my plan was to go to Breda city near Belgium. But due to the cancellation of my train, I ended up in Rotterdam. I guess I spent 1-2 hours there, walking near the station area. Also, I took the tram to see nearby locations. The city vibe was different. Rotterdam City is a mixture of people from all over the world and diverse cultures. Though it is a big city, the crowd didn't bother me at all. Maybe because of my treatment and medication, I am slowly adapting different atmosphere. I cannot say how I felt about the city because 1-2 hours of exploration is nothing when it comes to traveling in a big city. Next time definitely gonna call @brittandjosie before going to Rotterdam. I thought about calling Brit when I was in Rotterdam but I thought it won't be a good idea to call her all of a sudden.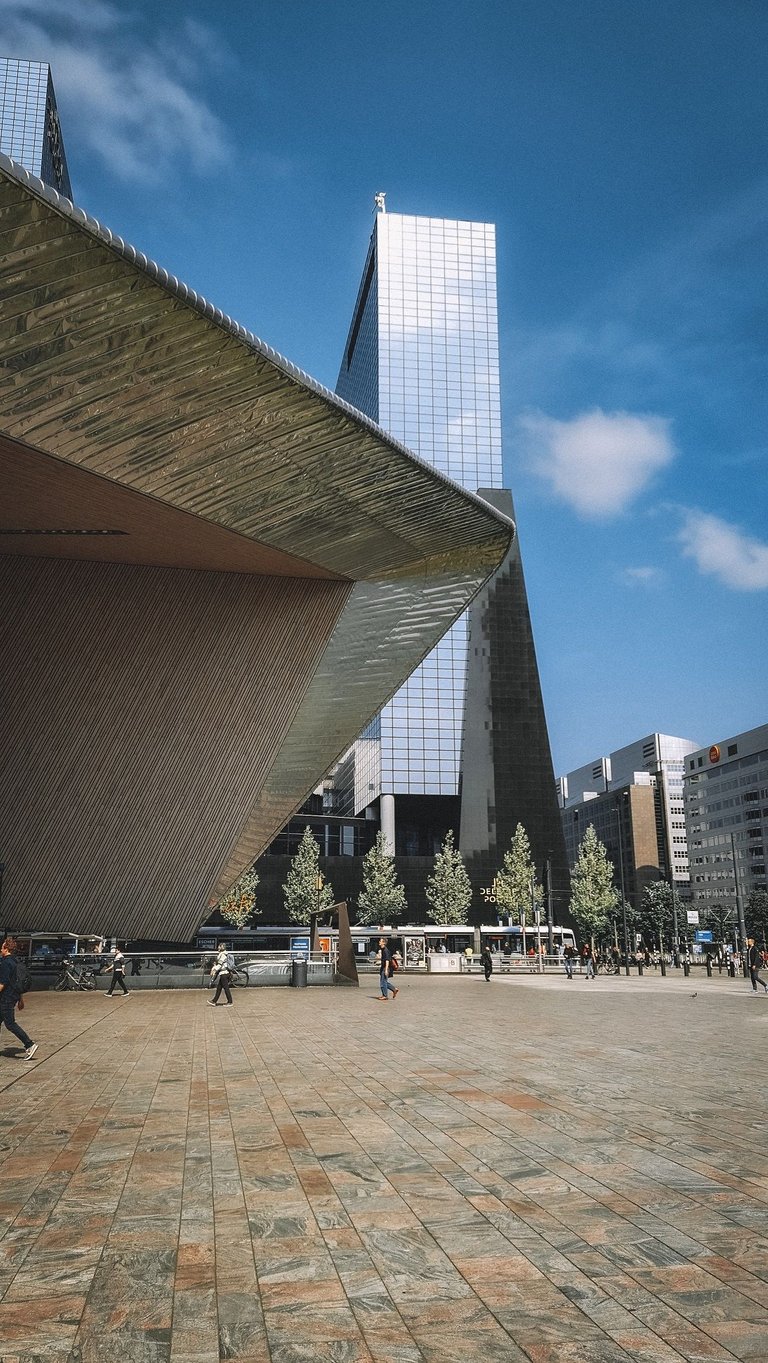 I spent some time near the central station as I was thinking about what to do next. From Almere to Rotterdam it took 2 hours around so I didn't know what to do next as my Breda city tour plan got cancelled.
The roof of the central station was a very prominent and dynamic design, it seemed like a nice landmark, a huge volume triangular shape.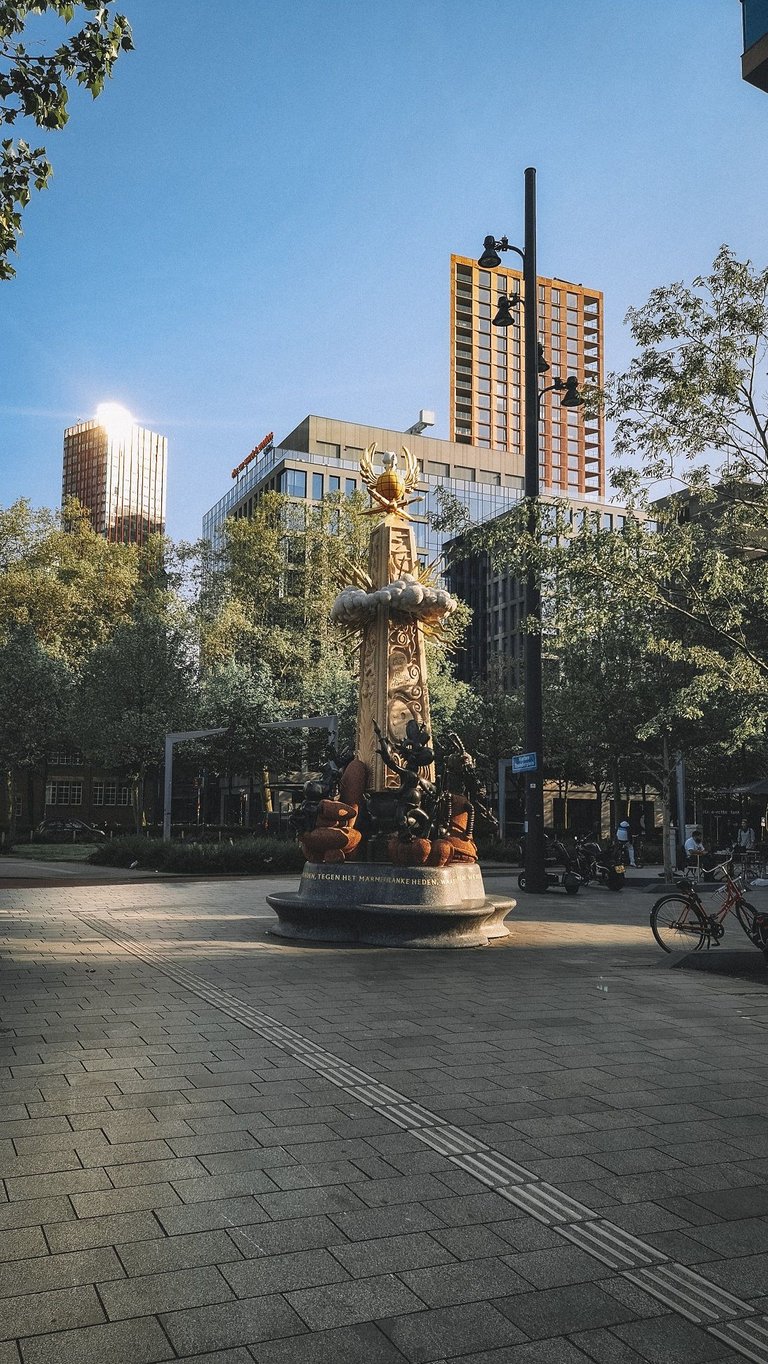 After spending some time near the station, I went to Rotterdam Blaak by tram. Iconic Cube houses are located there and also I wanted to spend time at Grotemarkt near the big square. Well, perhaps the day didn't go according to my plan but I managed to have a good day exploring a few locations.
I will write about those unique locations soon...
---
Love
Priyan...
---
I am @priyanarc.... An architect, a dreamer, and a passionate writer who loves to write about life. I try to present my own perspective and experiences. Please leave your feedback and criticism because it's the only way I can know and reach your mind and thought easily...
---
Find me on:
---
All images used are captured by the author...