Ще пару тижнів тому перші заморозки "знищили" майже всі ягоди в саду. Ремонтантні полуниця та малина, на жаль, не порадують нас цієї осені. Але хто шукає... - той голодним не залишиться )
A couple of weeks ago, the first frost "destroyed" almost all the berries in the garden. Late varieties of strawberries and raspberries, unfortunately, will not please us this fall. But whoever is looking for... - he will not remain hungry)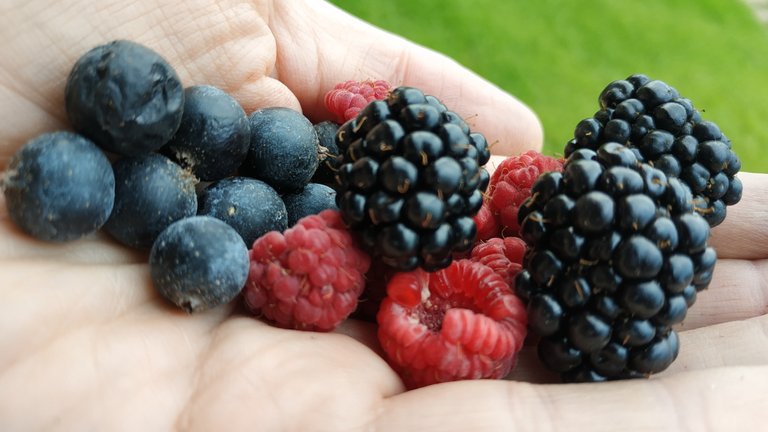 Сьогодні не полінувався зазирнути у важкодоступні ділянки кущів біля забора і отримав за свої старання жменьку вітамінів: чорна смородина, ожина та малина.
Today, I was not too lazy to look into the hard-to-reach areas of the bushes near the fence and received a handful of vitamins for my efforts: blackcurrants, blackberries and raspberries.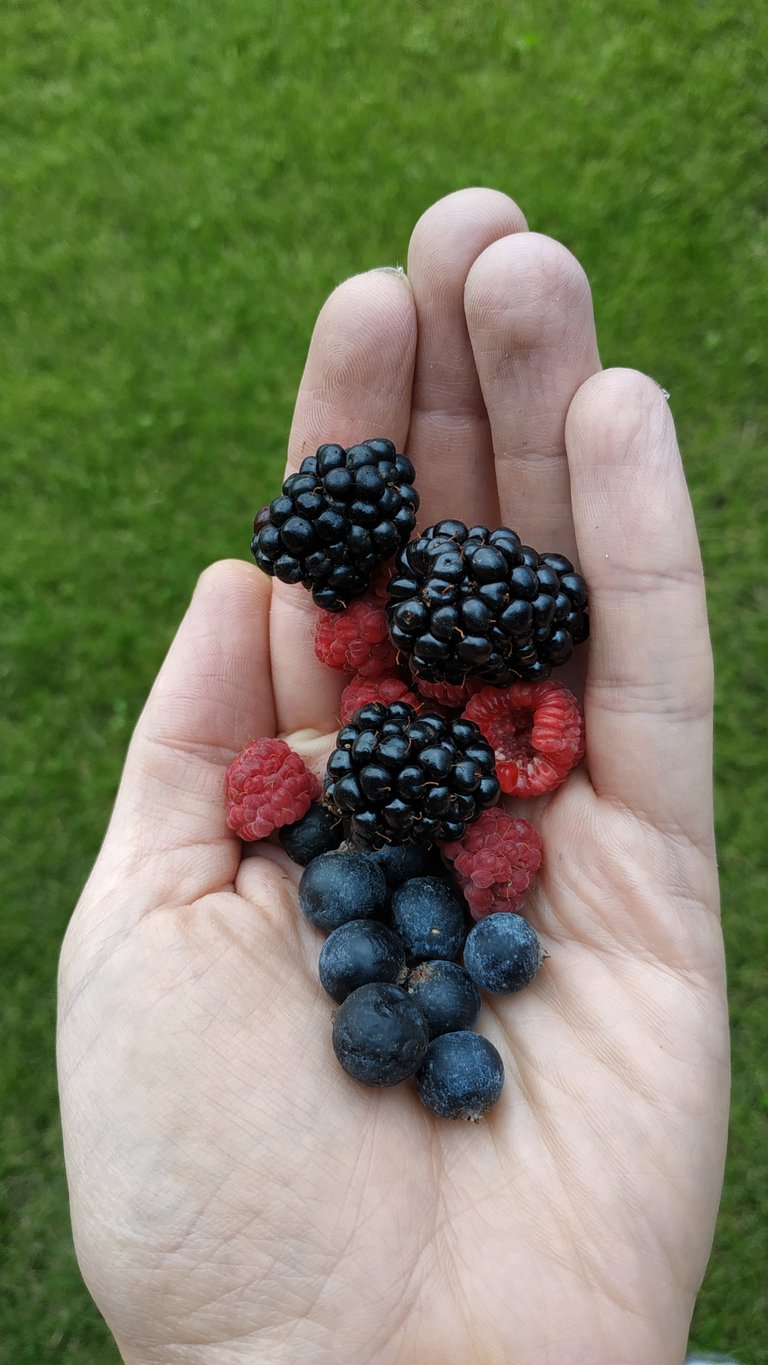 Радує, що таких жменьок ще трохи лишилось на кущах, але добратись до них буде ще важче, але цілком можливо. Бо чим важче тобі дістаються такі смаколики, тим вони цінніші та смачніші.
I am glad that there are still a few such handfuls left on the bushes, but it will be even more difficult to get to them, but it is quite possible. Because the harder it is for you to get such goodies, the more valuable and tastier they are.