When I was a kid, I would always ask myself why my parents had abandoned me. Now, it seems like I can really tell the answer to my own question.
I am expecting my first child soon. Actually, I wasn't ready for this, I didn't plan to become a mother at this age, and I didn't really think that the man I'm dating right now would one day be my husband.
I slowly gained an understanding of parenting, motherhood, and life choices when I got this far. Some of you here are aware that the parents of my boyfriend don't like me and didn't fully support me when I got pregnant. I was about to accept the suggestion that I should think about this elderly man looking for a wife and that he chose me due to the needs I have that my partner cannot meet. He claims that he will meet my needs, construct a house for me, and provide a nanny for my child. He also claims that he will help me continue my education.
My grandmother advised me to seize the opportunity because the family of my boyfriend has demonstrated enough that they do not like me. Several times, I was thinking about it. Although it will be beneficial for both me and my infant, how certain am I that I will be content with that elderly man?
I have to admit that my current situation is very difficult. There are many things I wish I had, and one reason for this is that my child's father is still in school and relies on her mother for support, so he expects everything from her. The problem here is that I despise her mother the most. What else can I do if his mother won't give him money?
I decided to stay with my partner because he is the father of the child I am carrying and I hope he will take care of it. Who can say?Is it true that this man will one day be a successful person?
But the problem right now is that they are unable to provide me with the necessary support. He always said that his mother didn't have enough money to meet my needs, but later I found out that they had just received an order from Shopee that was more expensive than the item I requested. The fact that his mother is unable to provide me with the necessary support for my baby deeply disappointed me.
I've been thinking that if I accept the old man's offer, I can ensure that my child will have a comfortable life and that all of my needs will be met, but if I don't, I will remain in this cage waiting for nothing.
My purpose is solely to grant my partner's right to our child; I do not wish to take his right to the child. Additionally, I did not wish to have a child, and the father I will introduce is not related to him because knowing the father of my child is one of his rights.
I admit that I was close to giving up. Yes because I was so depressed, down, and lonely. Even though there were two of us present, I feel like the only one concerned about the baby's welfare. Also, my partner and I have always argued and misunderstood each other because, up until now, when I am in my third trimester, I have only had one ultrasound and checkup. As a mother, I'm very sad because all I'm thinking about is my child.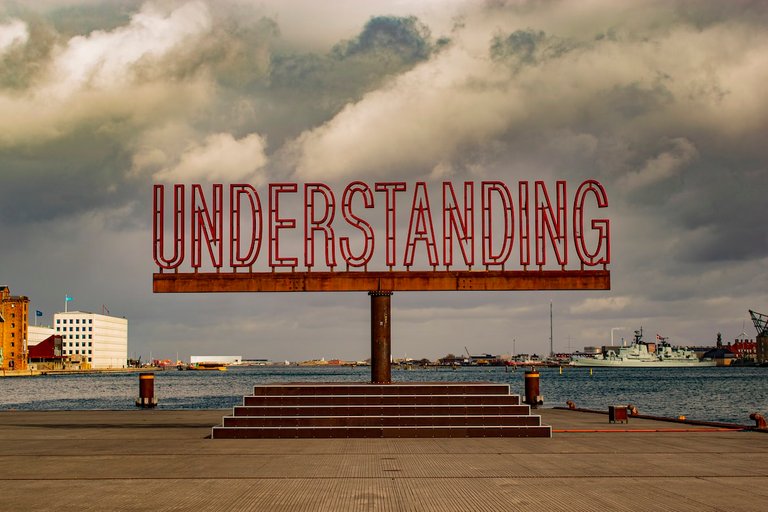 Image source
The process of making decisions is one answer I found. Since they had me at a young age, it's possible that they never considered the future I must have, which is why it's possible that both my parents did not assume their roles as my parents. Because I don't know what they're going through at the time, I'm slowly letting go of my eagerness for them. I almost give up, like my current self, and it's possible that they both gave up when they had me.
They may not have truly abandoned me, rather, because they are both young and unable to provide me with the support and needs I require, they give me to someone with more experience caring for children.
Because looking at my situation is very difficult, I have improved my understanding of my parents' decision even more. If I could only do one thing, it would be to ensure that my baby grows up healthy, and I will never abandon my child. Simply put, I understand my parents' decision because I assume they believe it will be best for me. Furthermore, presently I comprehend, to be straightforward I never abhorred them, and I never reject that they my folks, and I believe my child should have that disposition, since, supposing that there is one most pernicious word in this world, that is being denied by the individual who esteemed and really adored.
I hope that my decision to remain in this situation is the right one. I would rather not lament everything eventually. So my thought process is correct, I'll go for my own choice, that is to keep my child near her dad, and to my parents? I will love them even after all what they did, because they are my parents, I am not born without them, so i do respect them and the decision they made. Maybe they were just not meant to be when they had me.